Yesterday afternoon a couple of girlfriends came over to see my new mortar and pestle. You guys, it was like I'd brought home a new baby. We gazed upon it. We pet it. We lovingly wished great blessings upon it. And then we muddled the tar out of some mint and started drinking.
Making a mojito is actually a flippin' cinch to make. I had no idea! Although, with a congested face, I kept asking the girls, "Does this taste right? It's not like a restaurant, is it? Should I have made a simple syrup instead? Where did you get that blouse?"
I have to tell you, this mortar and pestle is changing my life. It's changing the way I look at the world. The way I view cooking and my kitchen. The way I see myself and those around me. The way I talk. The way I walk. The way I run down the street singing Richard Marx's "Right Here Waiting For You" to the neighbors.
…..Actually, that was probably just the rum.
The Mojito: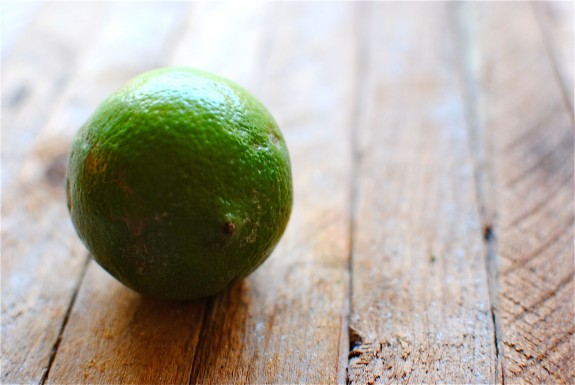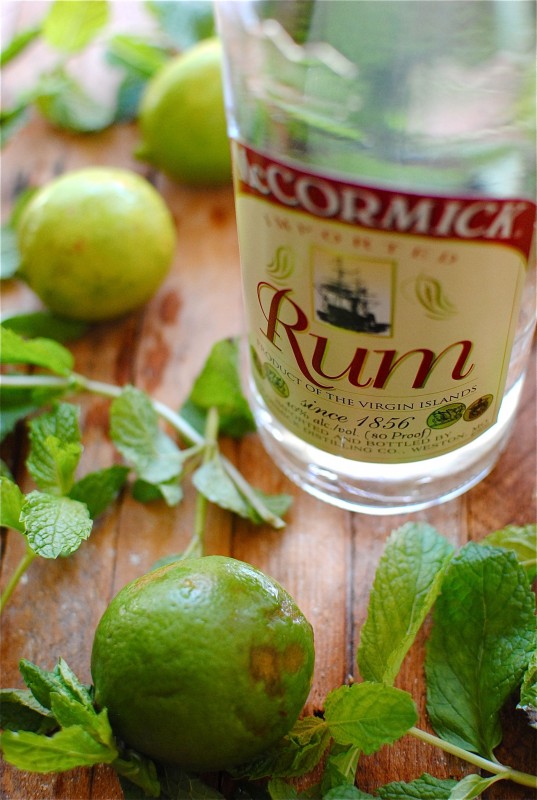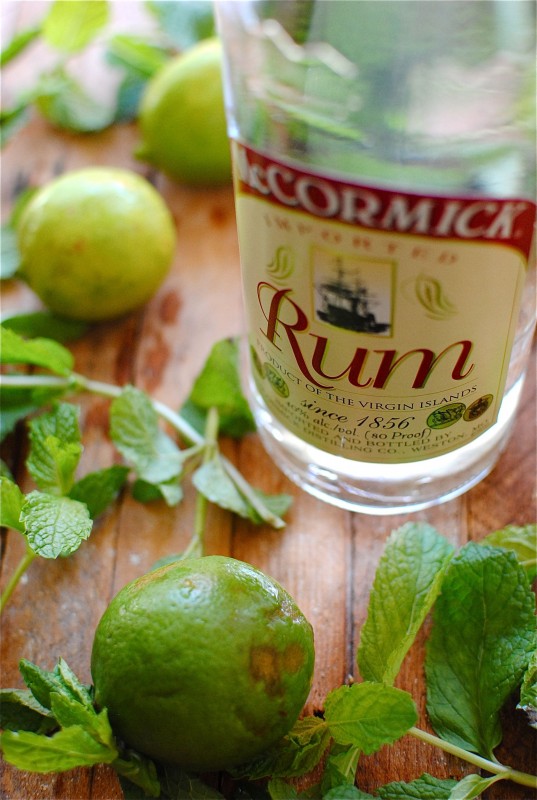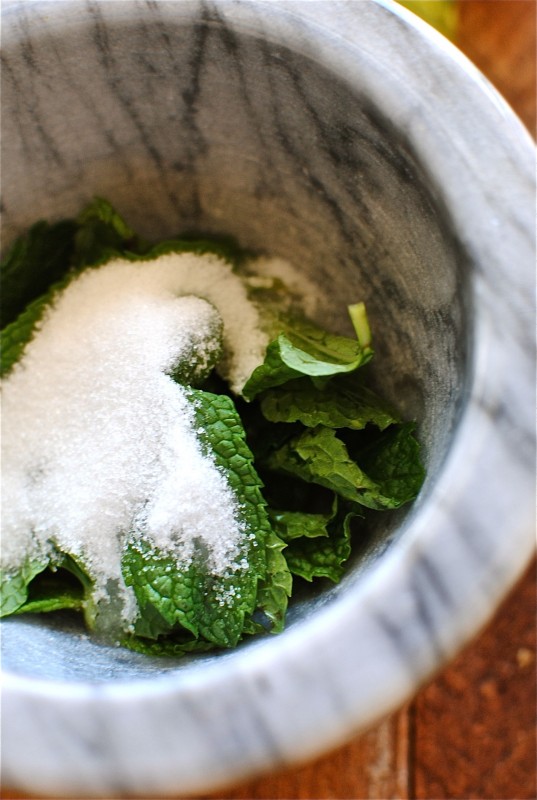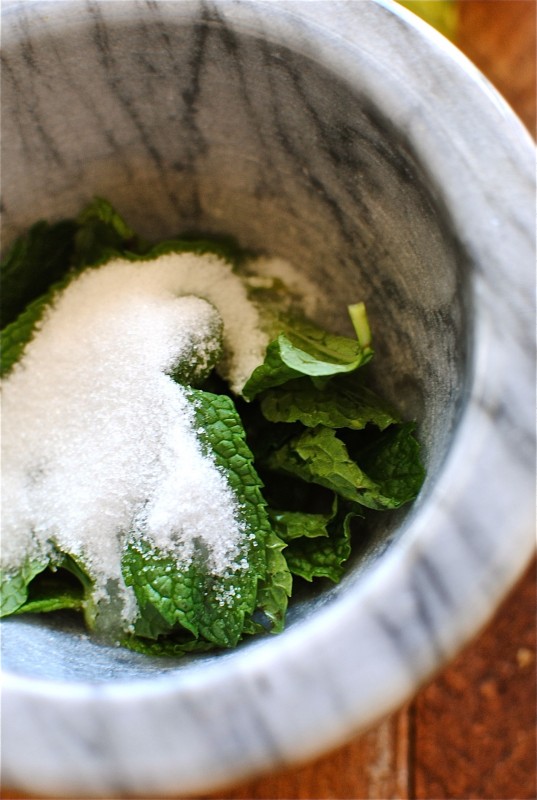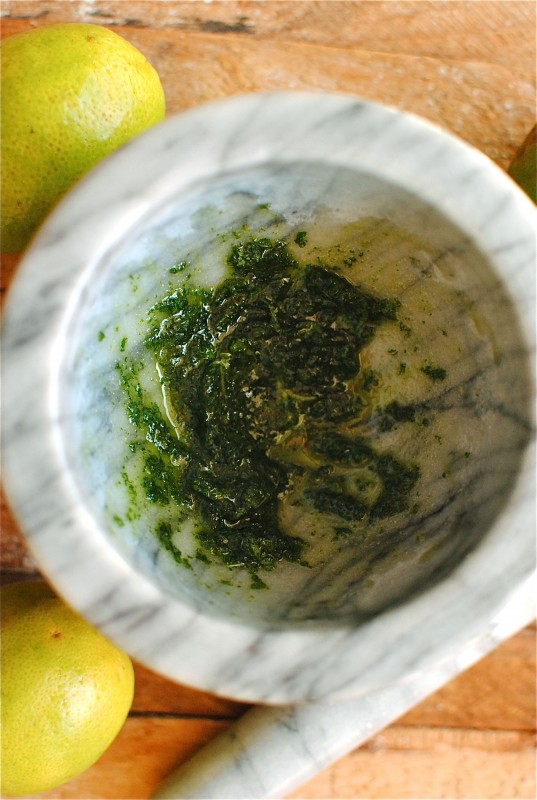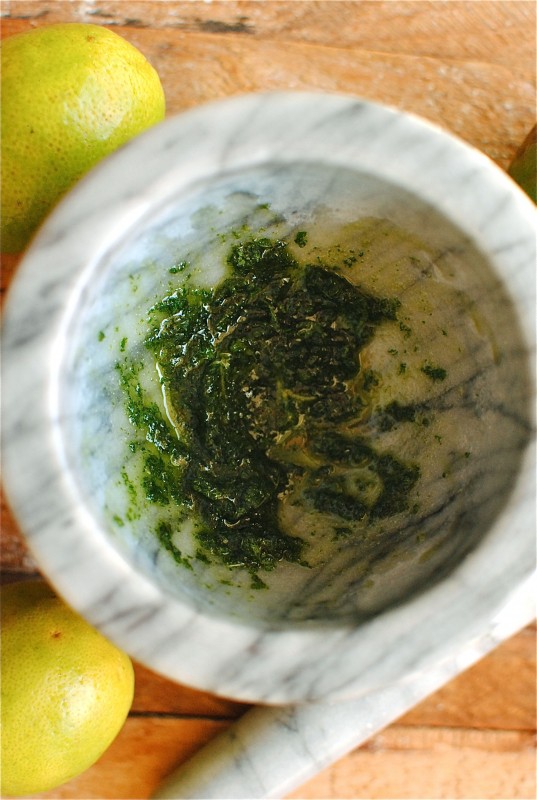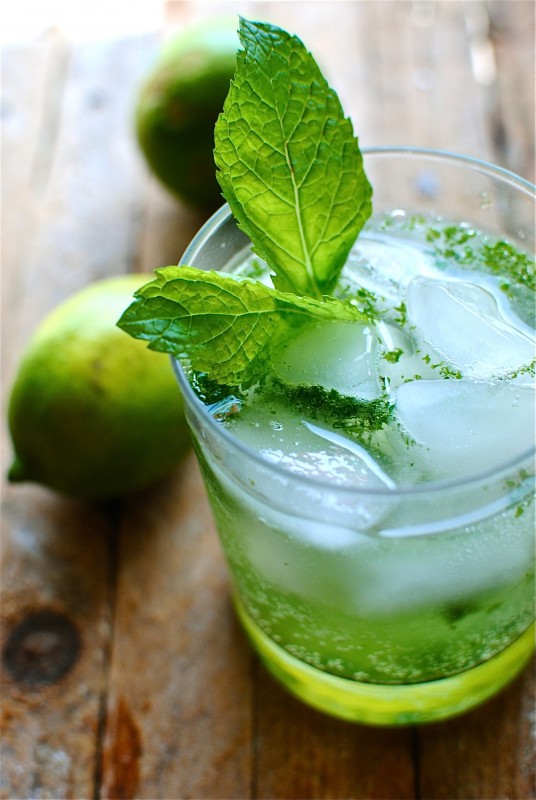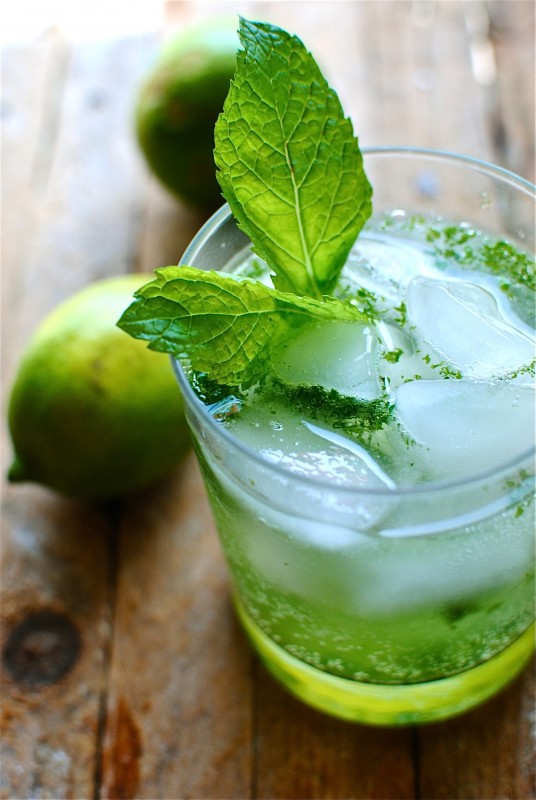 What it takes for 1 drink:
* 1 lime
* 10 mint leaves
* 1 Tbs. sugar
* 1.5 oz white rum
* splash of club soda
Using a mortar and pestle, grind 8 of the mint leaves with the sugar until it becomes a paste.
Spoon the paste into a glass. Drop a few ice cubes into the glass. Add the rum, club soda and a good squeeze of lime. Give a good stir, garnish with mint and sip, sip, sip!
Repeat as needed. And trust me, it will be needed.