I really need to trim my toenails.
OH, HEY.
Wow, you're quiet. How long have you been standing there?
Wow.
Remember yesterday when I told you about my husband cooking for me all weekend due to an expensive mountain bike purchase? (I'm still coping.) Well, this here chili was another one of his creations.
You guys, I wish I had secretly recorded him making this chili. He was bouncing around the kitchen, tossing wooden spoons into the air, juggling cans, spices, herbs from the garden, singing to himself in a very revved up motorcycle-y grunge voice. Do you know how many hits on YouTube I would have gotten? I freaking knew my big chance in life would breeze right past me.
I've accepted it and moved on.
Back to food. Doesn't chili just rule your face? Especially this time of year. It's the type of meal that you could set up a diving board at the edge of the pot and go skinny dipping in.
No there is nothing wrong with me, why do you ask?
*I blame the posion ivy steroids.
Chili with Chicken and Beans: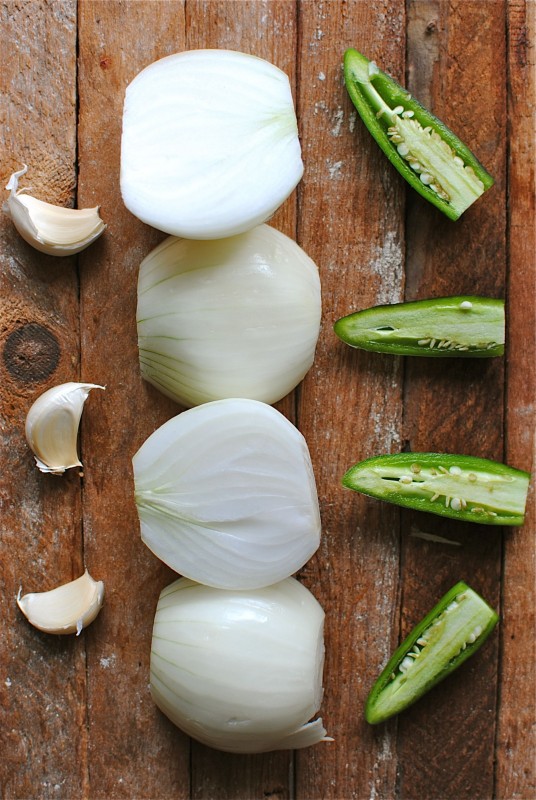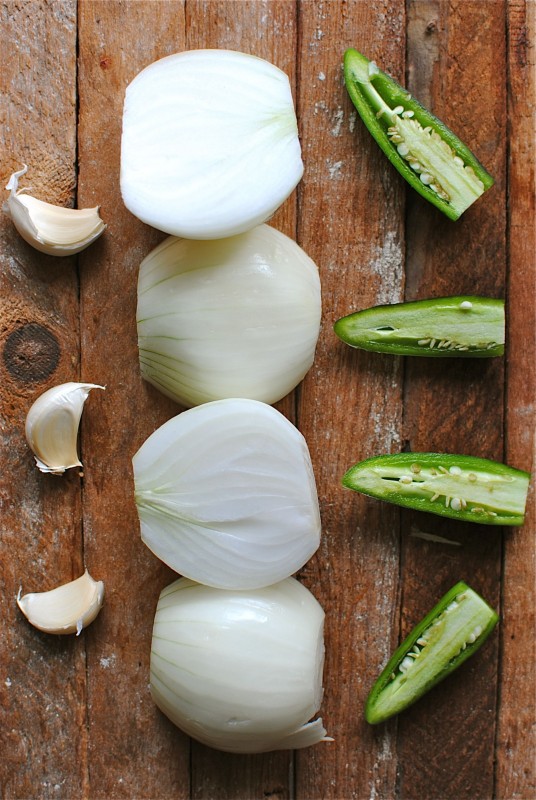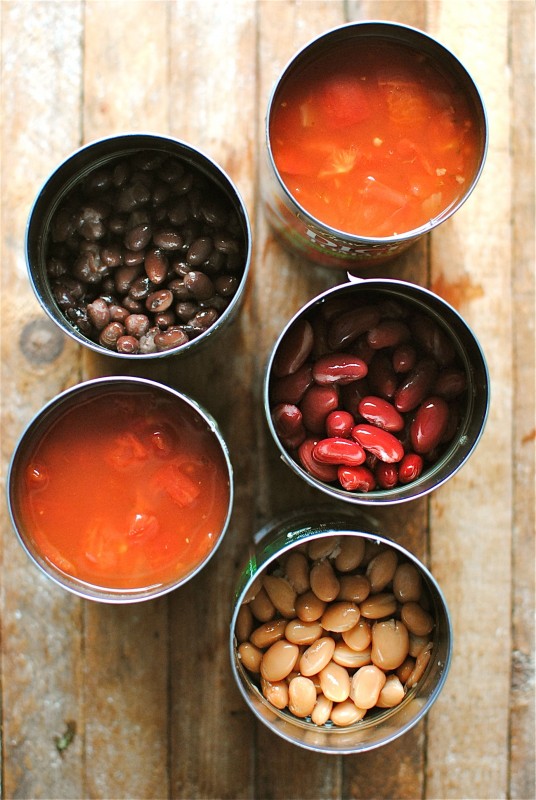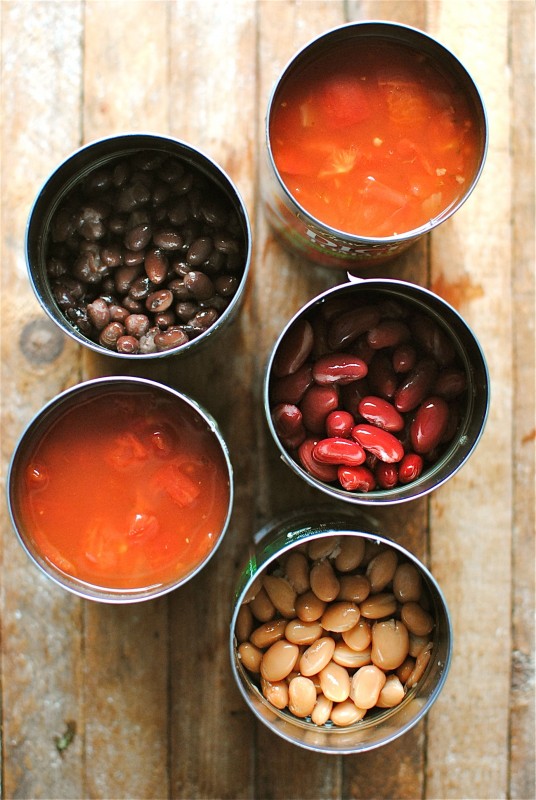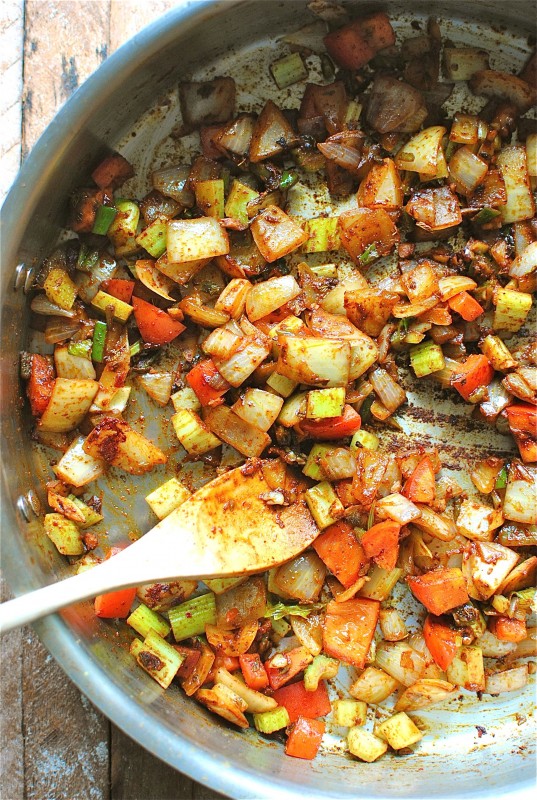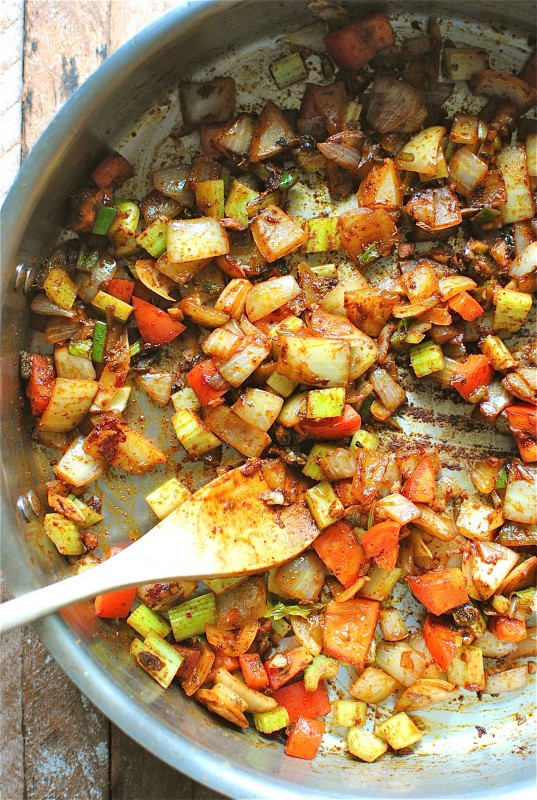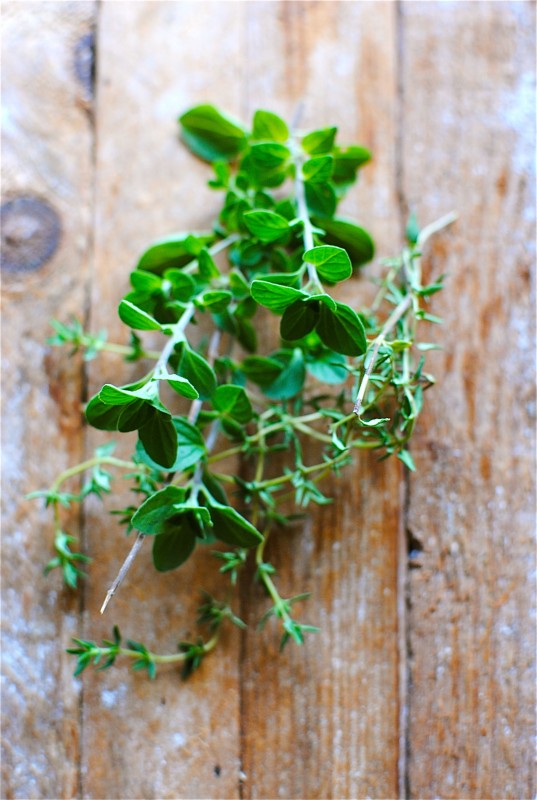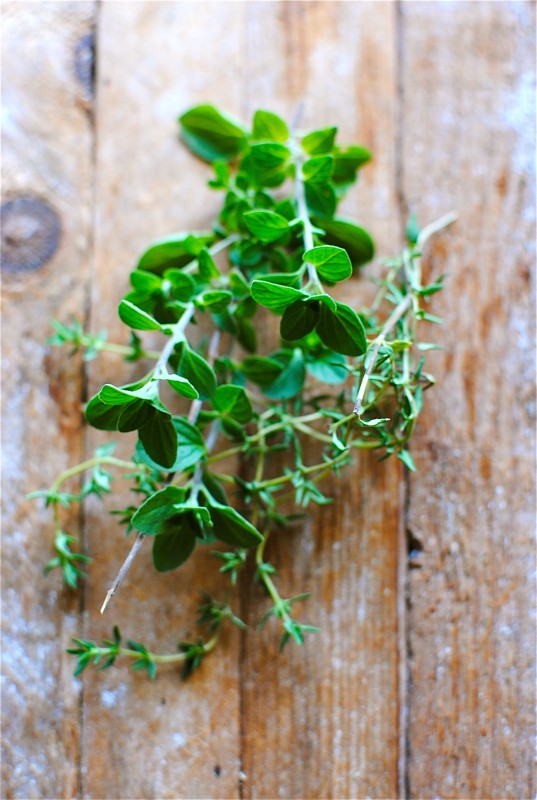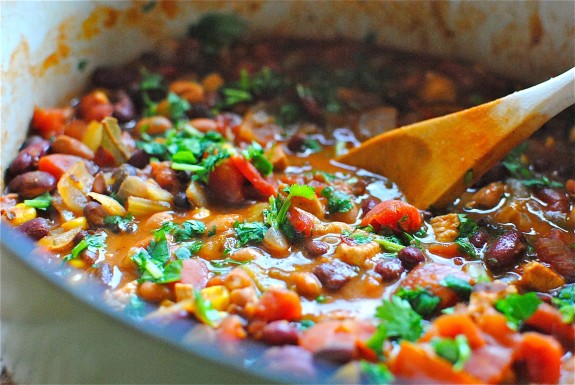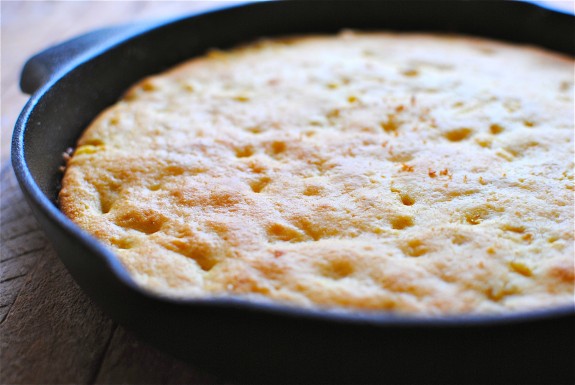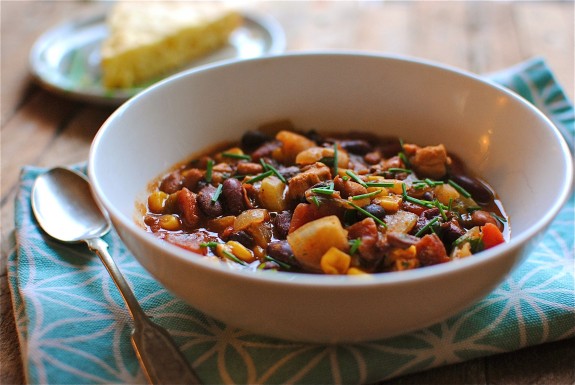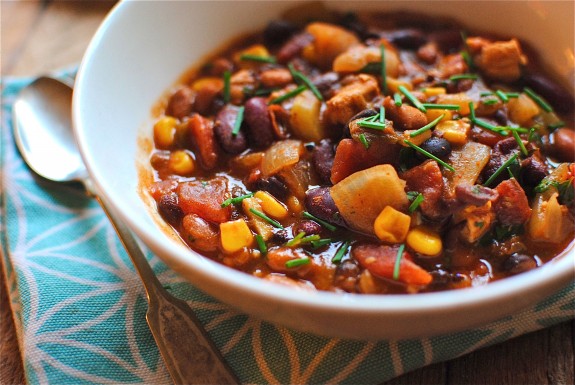 What it took for 4:
* 1 chicken breast, diced
* 1/2 a bottle of beer
* 2 (14.5 oz) cans diced tomatoes
* 1 (14.5 oz) can black beans, drained and rinsed
* 1 (14.5 oz) can pinto beans, drained and rinsed
* 1 (14.5 oz) can kidney beans, drained and rinsed
* 1 cup corn (frozen or canned is fine)
* 2 medium white onions, finely diced
* 3 small jalapeno peppers, minced
* 3 garlic cloves, minced
* 2 celery stalks, diced
* 2 Tbs. maple syrup
* 2 Tbs dijon mustard
* 2 Tbs. extra-virgin olive oil
* 2 Tbs ground cumin
* 2 Tbs. chili powder
* 2 Tbs. smoked paprika
* 2 sprigs oregano
* 3 sprigs thyme
* 1/2 cup fresh cilantro, chopped
* pinch of fresh chives for garnish
* salt and pepper
Heat the oil in a large skillet. Add the onions, jalapenos and garlic. Saute 4 minutes. Add the celery and saute another 2 minutes. Add the chicken, cumin, chili powder, paprika, oregano, thyme and a good pinch of salt and pepper. Saute 3 minutes.
In another large pot, bring the beer, beans, syrup, dijon and tomatoes to a simmer. Add the veggies and chicken, partially cover and simmer for an hour, or as long as you want, really.
Toss in the cilantro, taste and add more salt and pepper if needed.
Serve chili with some delish corn bread and call it a DAY.