I didn't intend to post two meatily chunks of meat recipes two days in a row.
I guess I'm out of control. Maybe it's the thing living in my left ear? Am I low on iron? Do I need to see someone about this? Take a vacation? Go back to bed? Watch Dirty Dancing?
Whatever it is, I posted two meatily chunks of meat recipes two days in a row, and I'm coping quite well with it.
I gotta say, steak salads might be one of my most favorite meals e-vah. You get the best of both worlds! You have the sexy Johnny Castle (marinated flank steak) and the delicate, naive and fresh field greens (Baby) and a whole crew of naughty, ripe dancers (avocado, tomato, cilantro, scallions, peppers) and voila – dirty dance party in a low-lit smokey room in the hidden corners of a family summer destination resort (your mouth)!
My mom just closed out her browser.
*make this for the sake of your well-being in this life, please.
Mexican Steak Salad: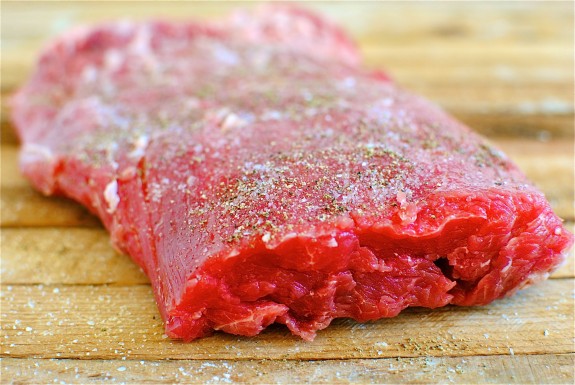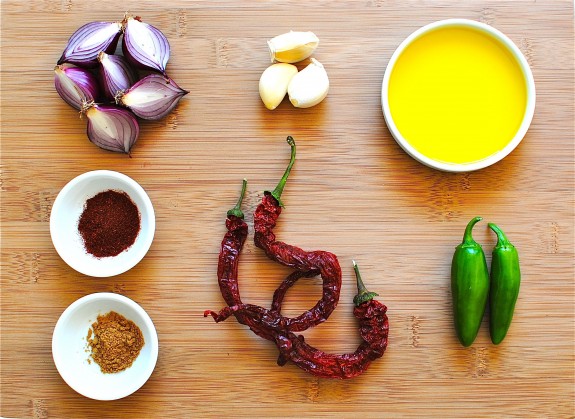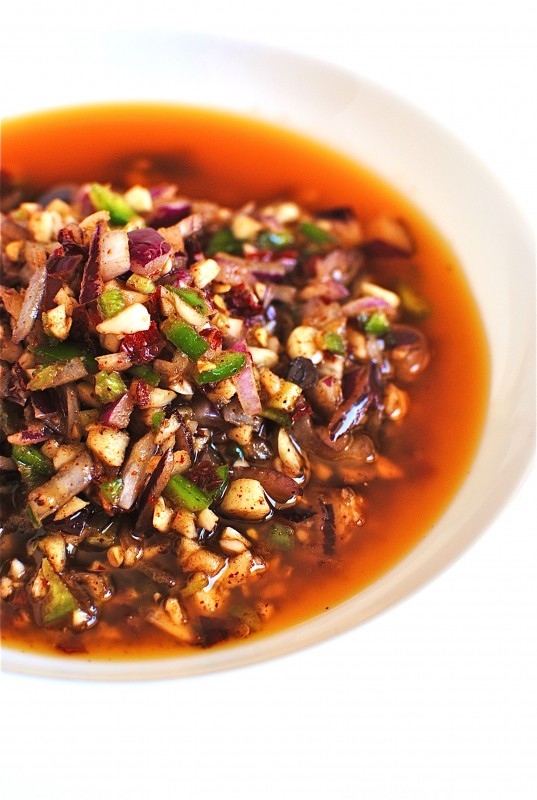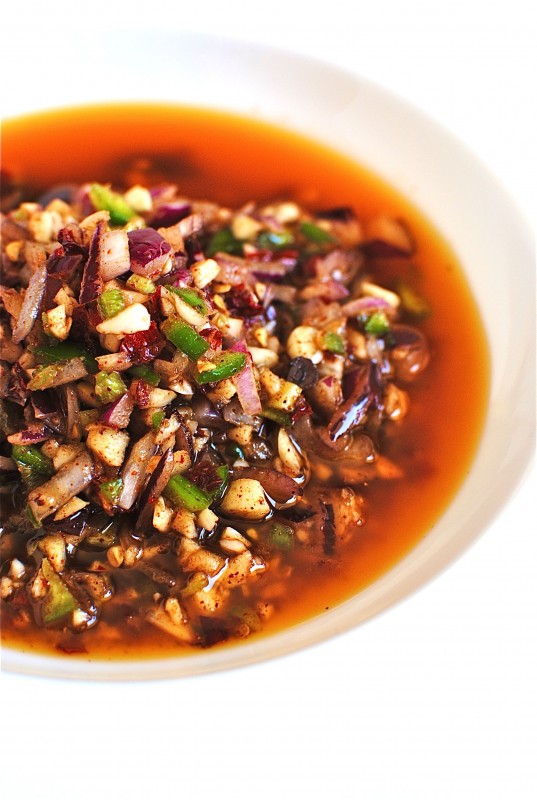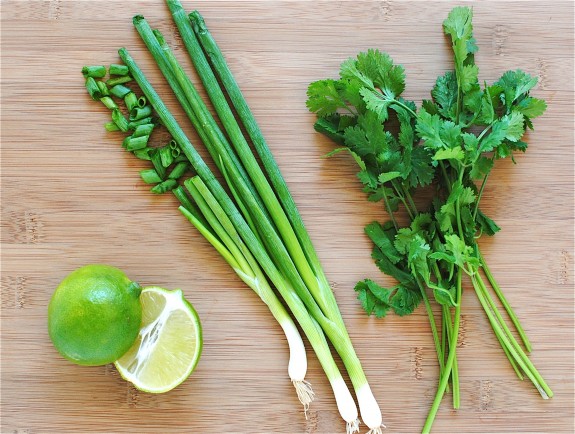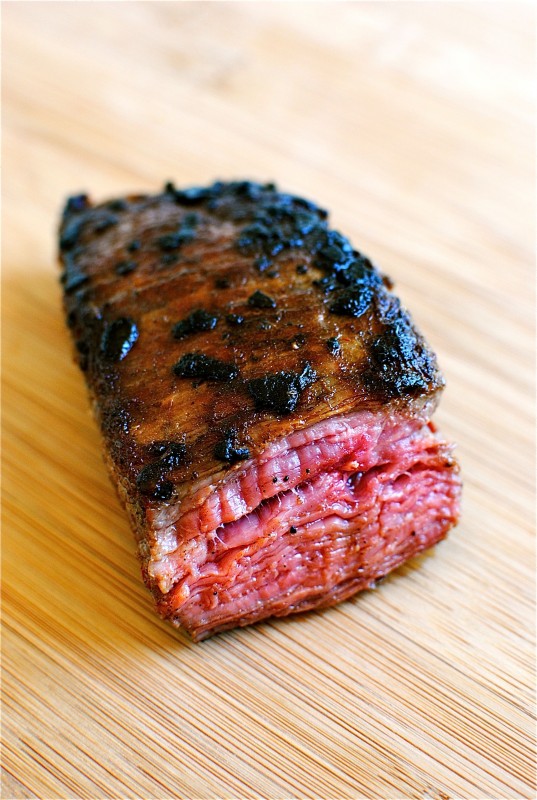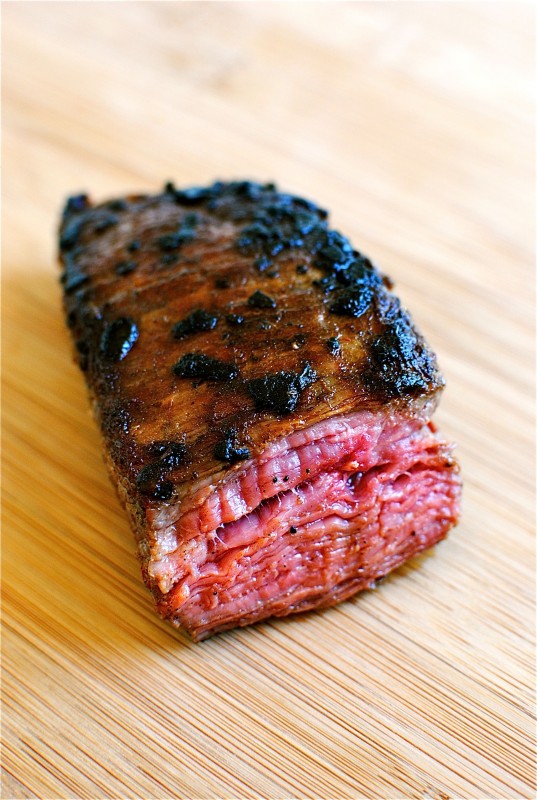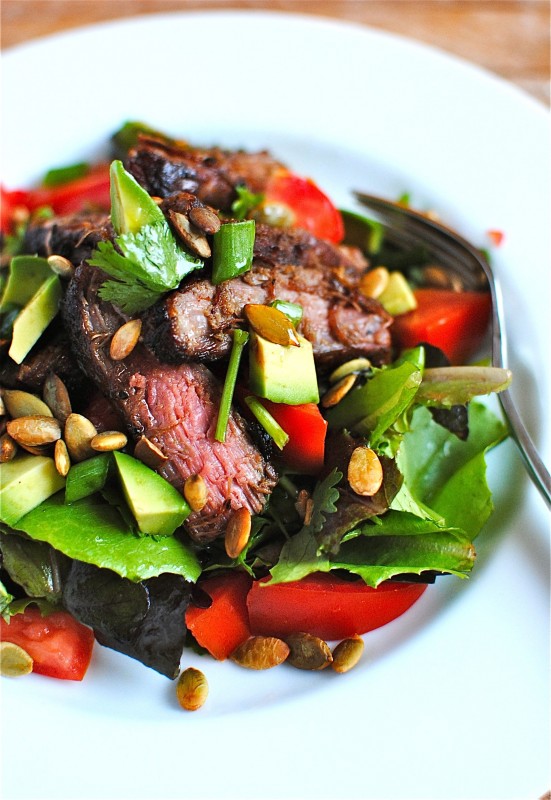 What it took for 4:
* 1 pound flank steak, trimmed of any excess fat
* 3/4 cup extra-virgin olive oil, divided
* 1 Tbs. crushed red pepper
* 1 Tbs. ground cumin
* 1 Tbs. chili powder
* 1 jalapeno pepper, minced
* 1 cup minced red onion
* 3 cloves garlic, minced
* 3 scallions, finely chopped
* 1/2 cup cilantro, roughly chopped
* juice from 1 lime
* 4 cups field greens
* 3 roma tomatoes, roughly chopped
* 1 avocado, diced
* 1 Tbs. freshly minced cayenne
* 1/2 cup toasted pepitas
* 1 tsp coarse salt
* 1 tsp freshly ground pepper
Season the steak on both sides with some salt and pepper.
In a large sealable bag, combine 1/3 cup oil, crushed red pepper, cumin, chili powder, jalapeno pepper, onion and garlic. Cut the steak into 4 equal portions and drop it in the bag. Seal and marinate the meat for 2 hours. Flip the bag at 1 hour.
In a large bowl, make the dressing. Squeeze the lime juice in, then slowly pour another 1/3 cup oil, whisking as you pour. Then toss in the scallions, cilantro, the minced cayenne, a pinch of salt and pepper. Give another whisk.
Grill or sear the steak until your preferred doneness. Ours is medium-rare. Uh huh, baby. Once done, let meat rest for 10 minutes while you watch a smidge of Friends on TV. Slice her up!
To assemble the salad, toss the dressing with the field greens. Plate the greens, then top with tomatoes, avocado, steak and pepitas.
I. die.