Is it breakfast? Is it dessert? Is it in your mouth in less than what's appropriate? All correct answers.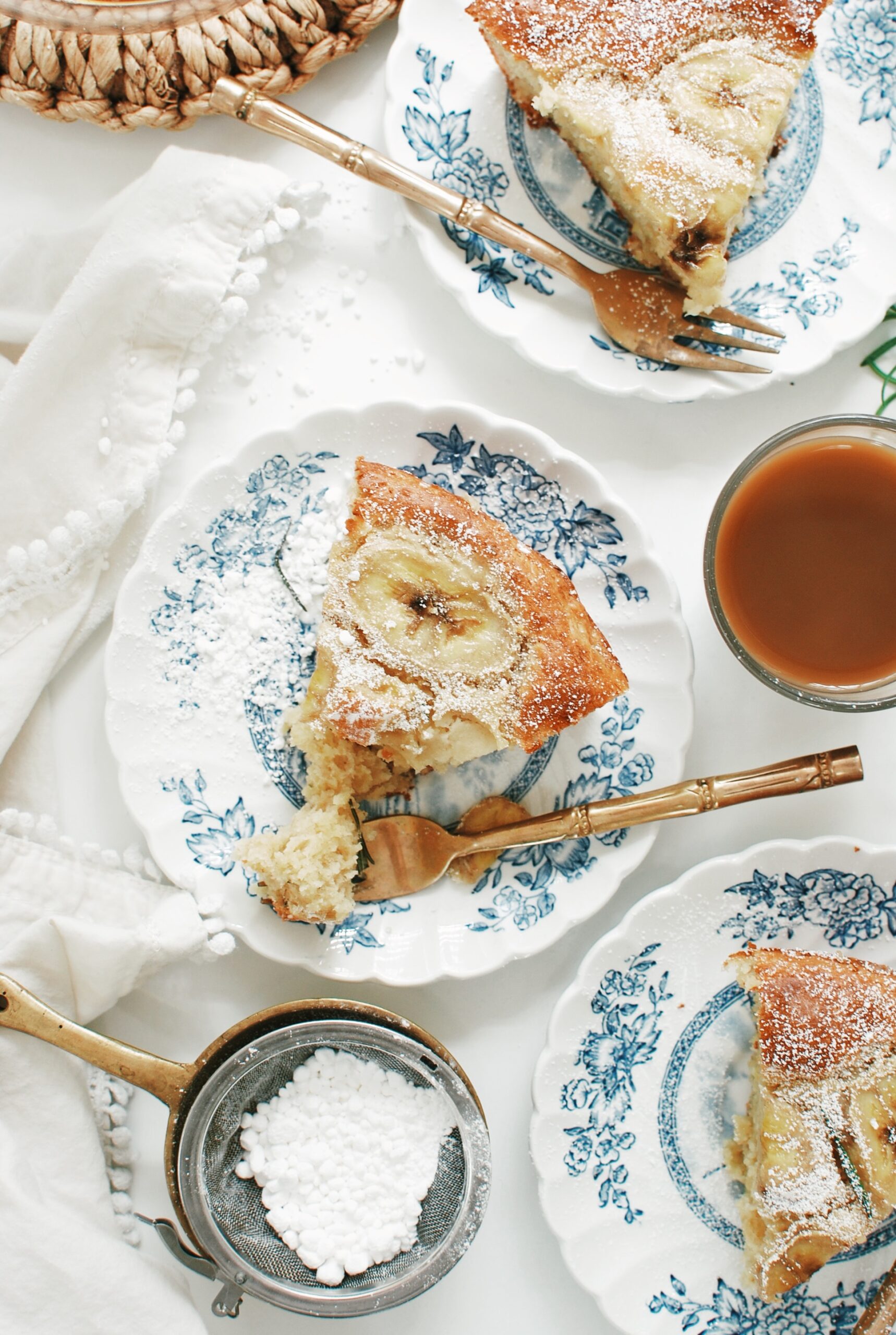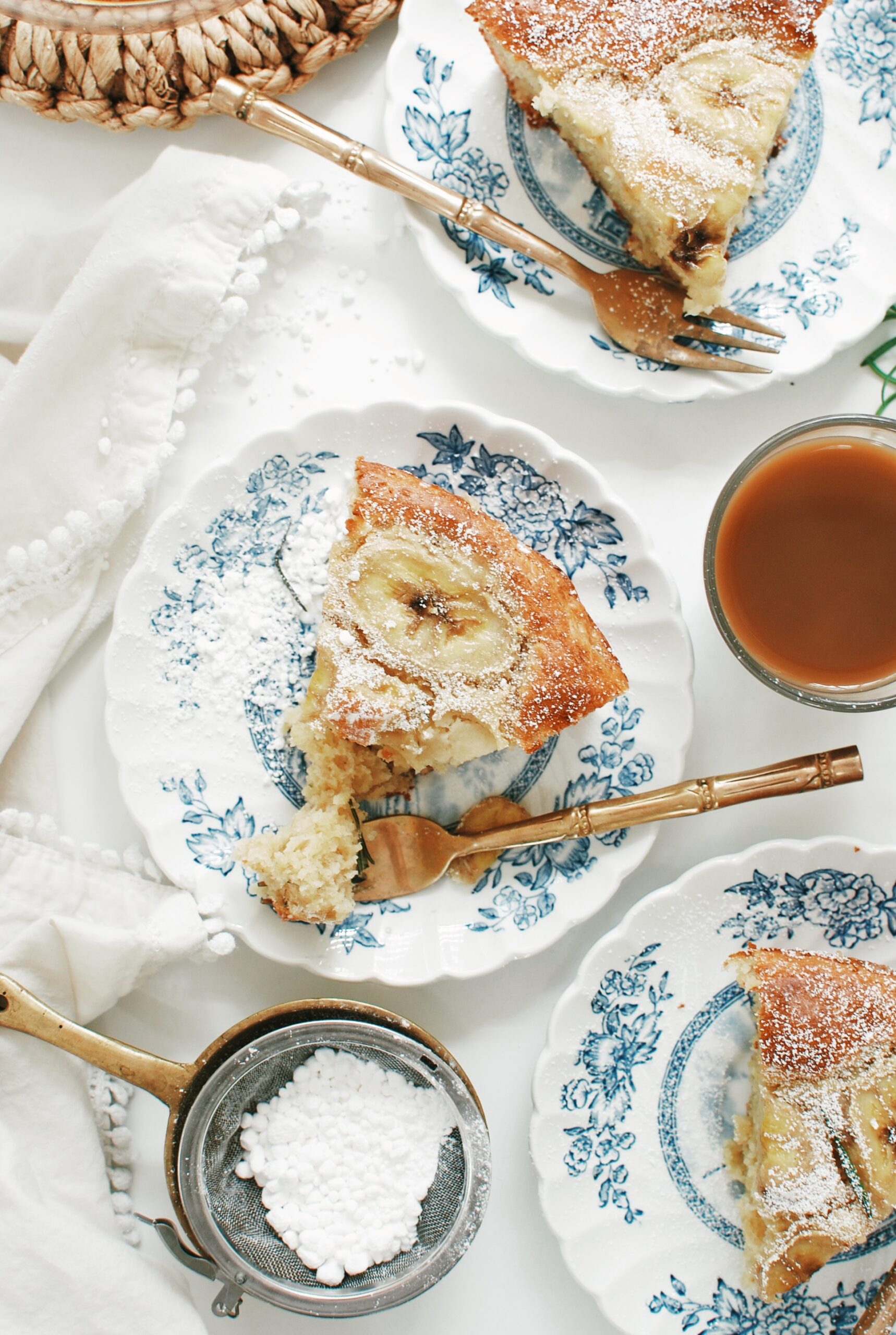 So listen to this, the first time I made this recipe, the vision was . . . well, I'm not sure what it was. You know I tend to *experiment* with baking, which drives Aaron bananas (no pun?), but I can't help it! I like to throw some rando shniz together and see what happens. I'm sure you understand this.
So I made it, and I completely forgot the baking powder. FORGOT IT. While it was baking in the oven I was like, "why isn't it risi-ohhhhhhhhh no." And it looked like banana snot. It did. I even had the gall to take the finished product over my friend's house and serve it to her children! Hahahahahah. They were good sports. The reactions weren't too, too painful. I think I'm even still allowed over there!
But this isn't that.
So let us peepeth already.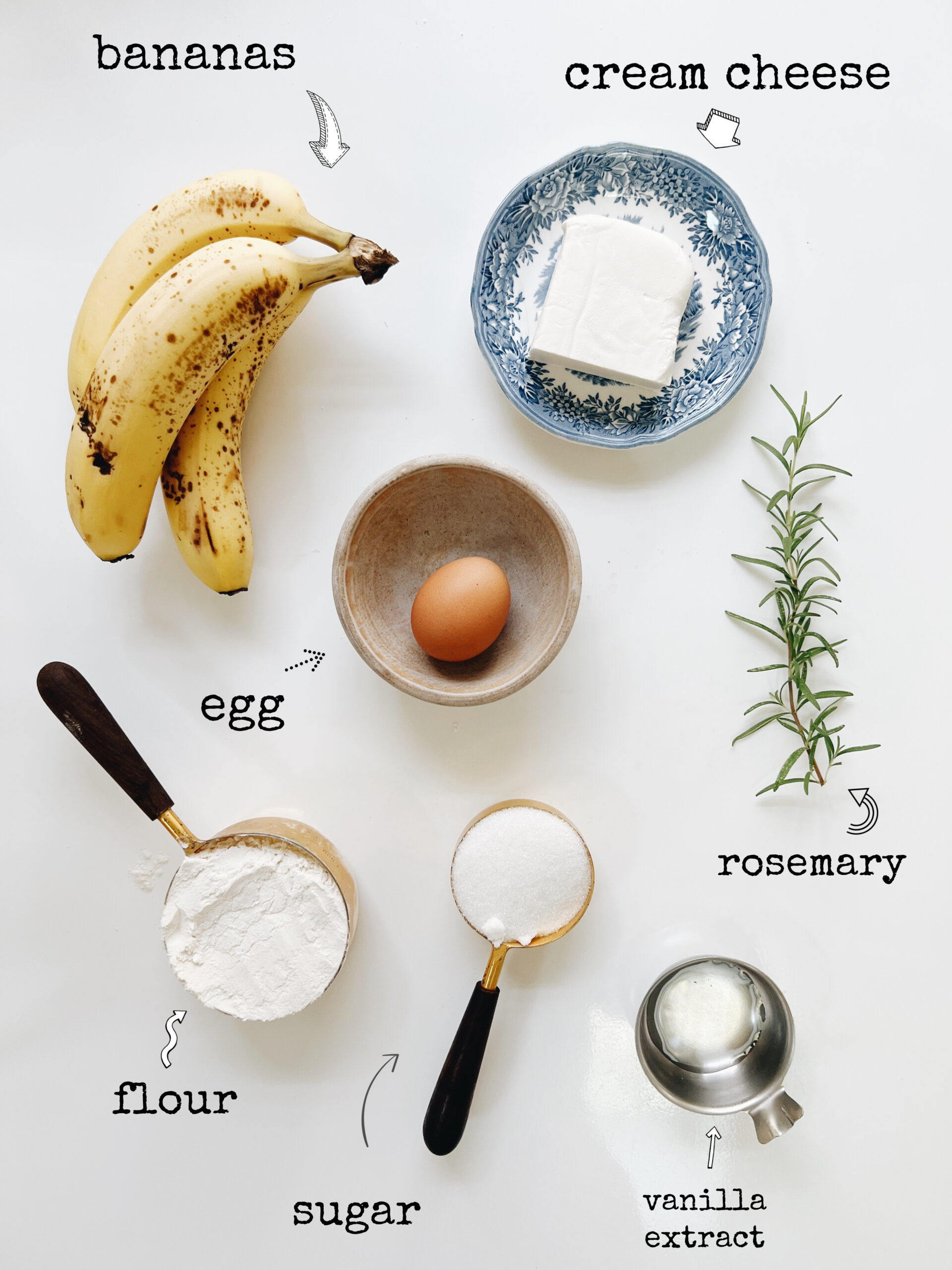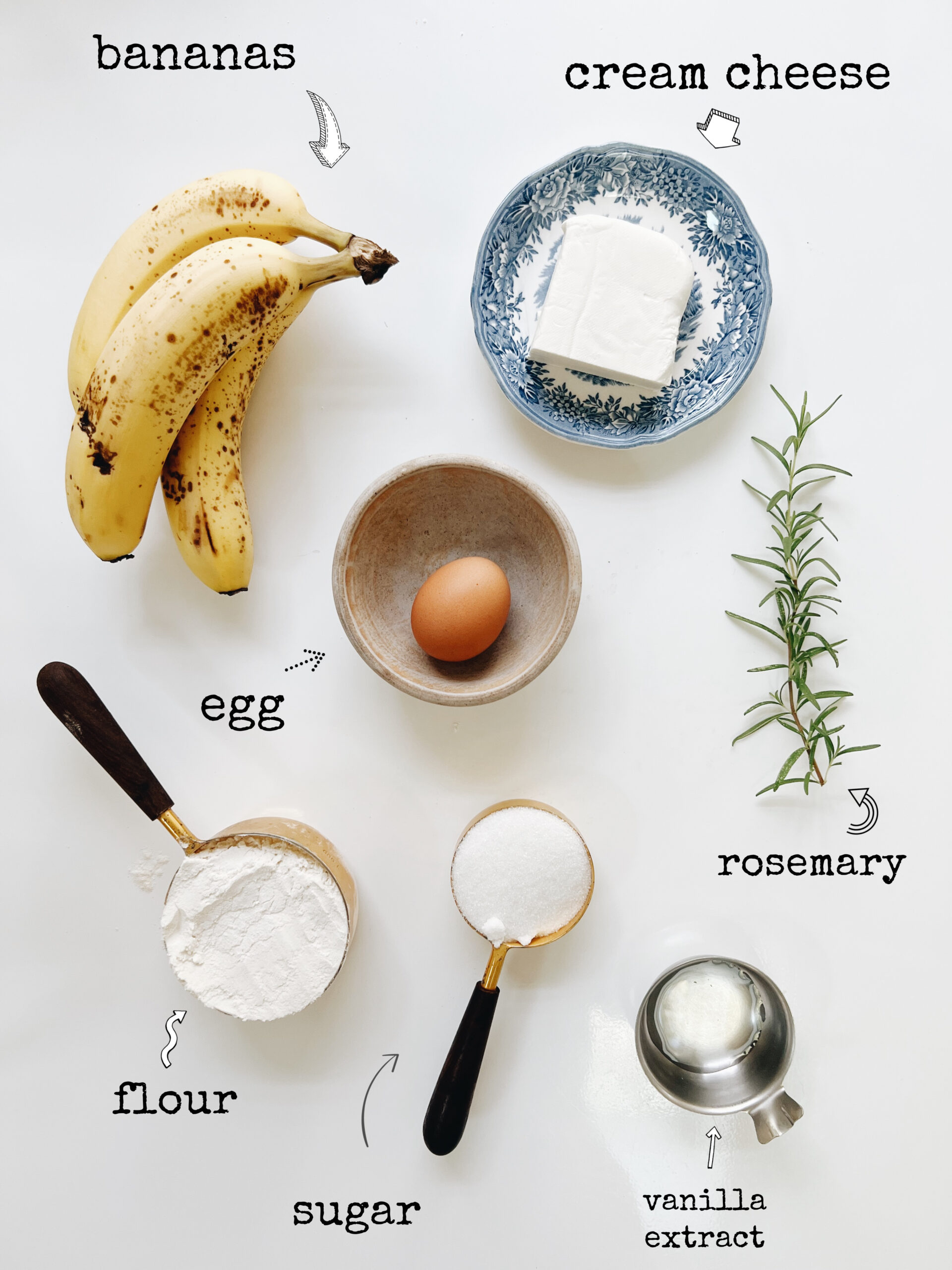 Don't forget the baking powder! Just two teaspoons. But wowza, is it a magical ingredient.
Is anyone else noticing the half block of cream cheese in that photo? Hello, beautiful tang, that's right.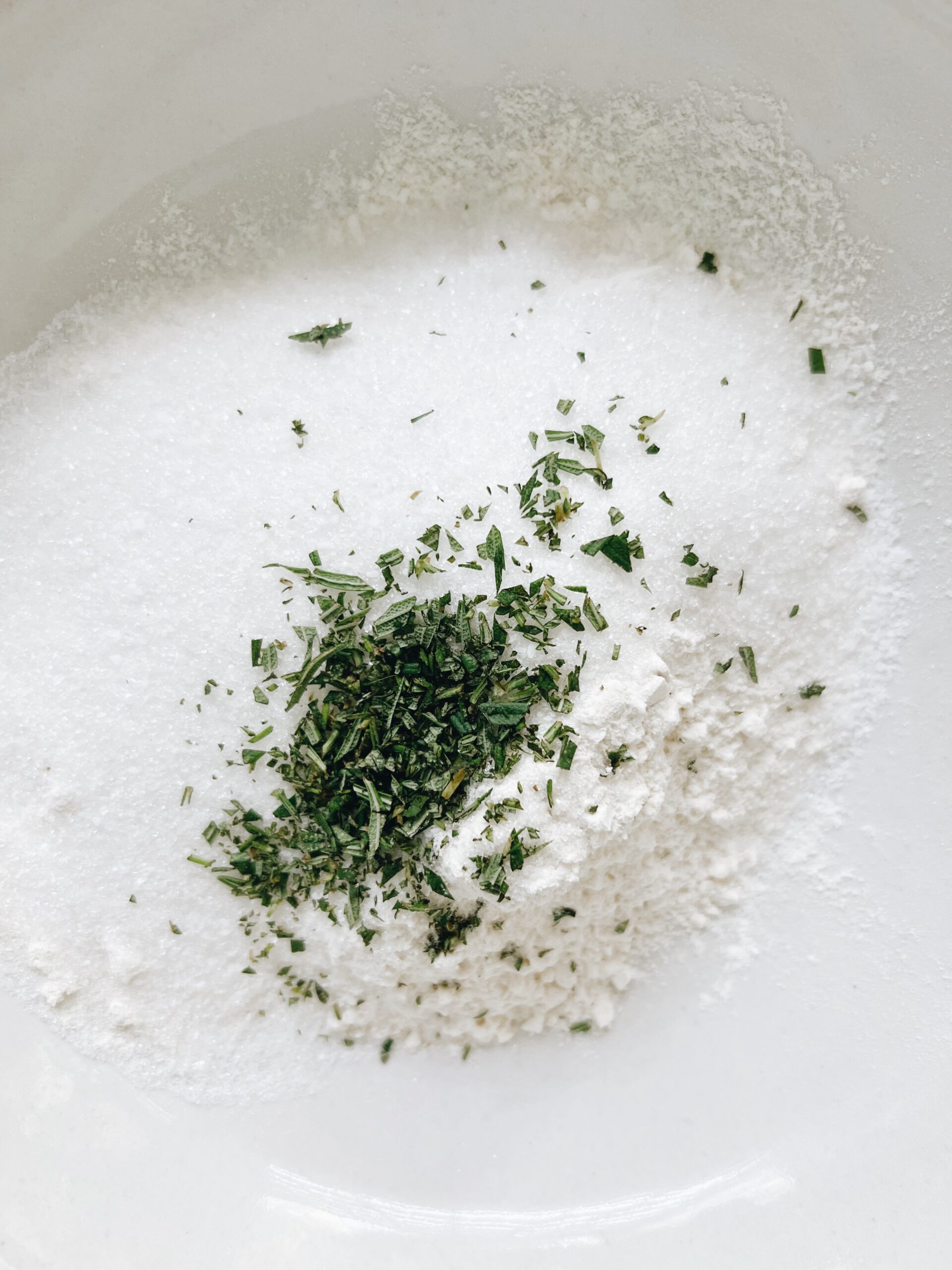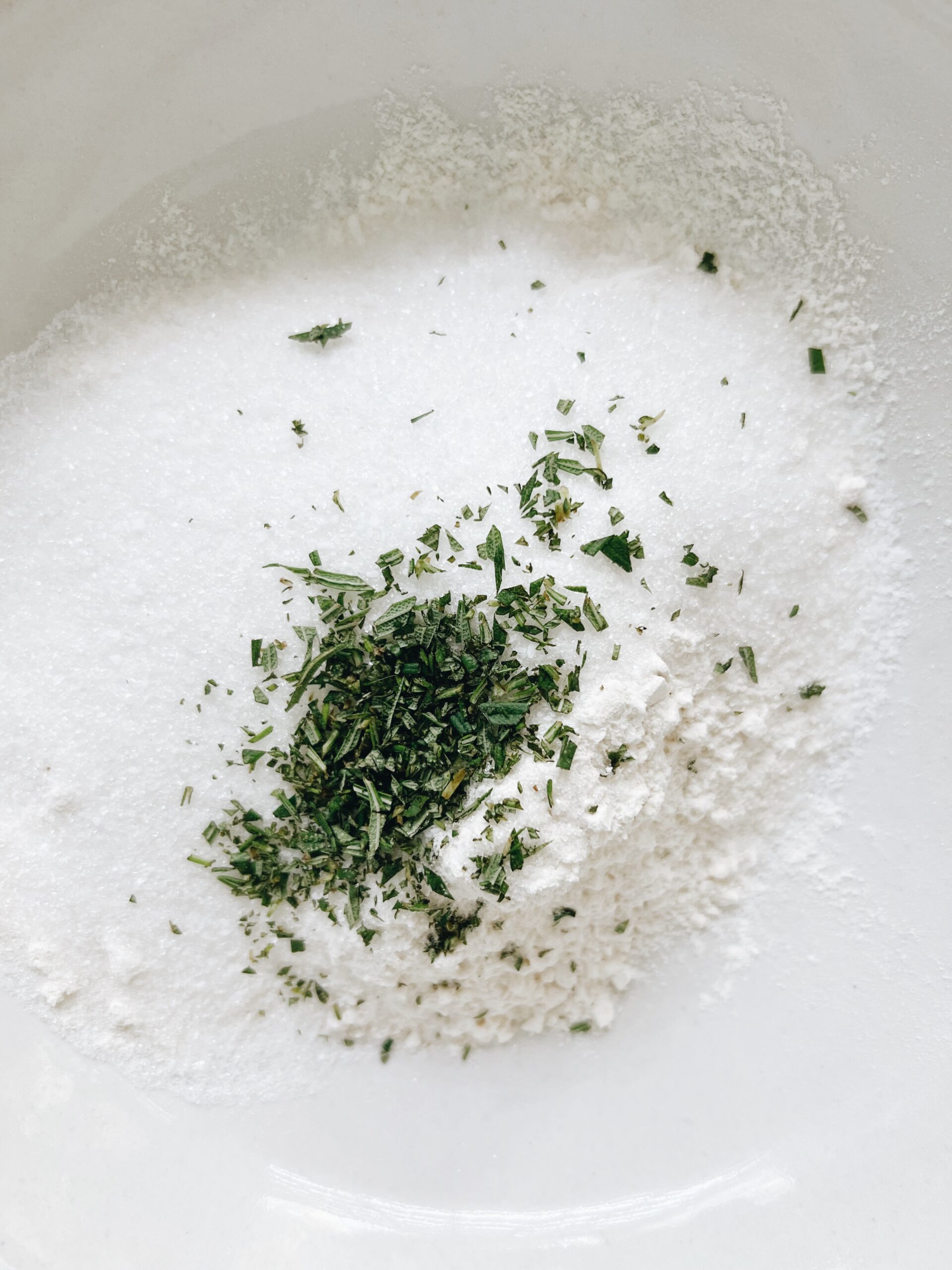 We'll mix our dry! Flour, sugar, salt, THE FREAKING BAKING POWDER, and some freshly chopped rosemary. It is (almost) fall after all.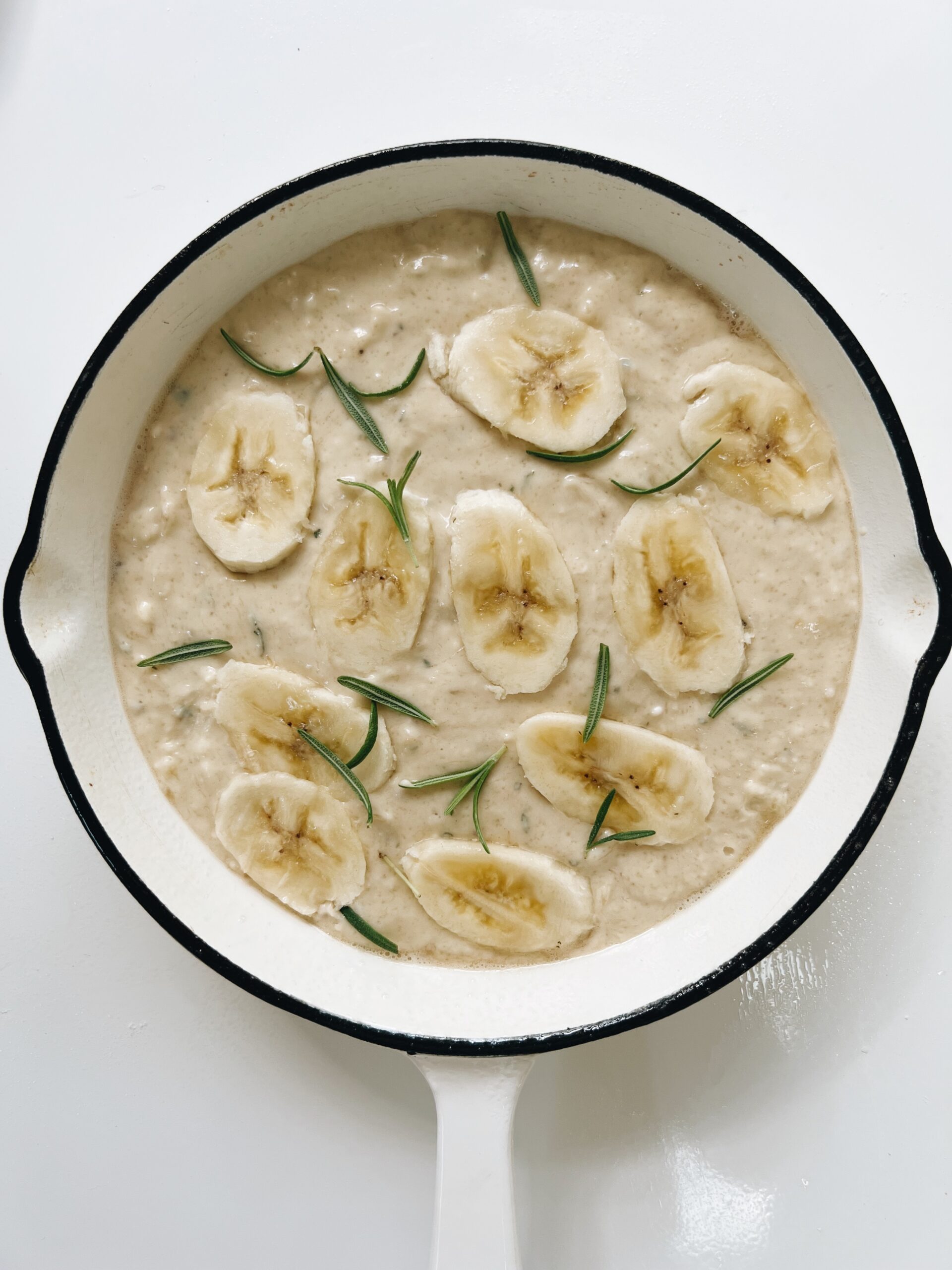 Okay I didn't get a photo of the wets (horrible way to phrase that) – which were just mashed banana + mashed cream cheese + egg + vanilla = all lightly mixed in a bowl with a mixer. Simple. You'll see it in the video I'm posting in a bit.
Also, that fresh rosemary – let's not bake it. Let's just use it as a garnish, okay? Okay. Thanks for being there.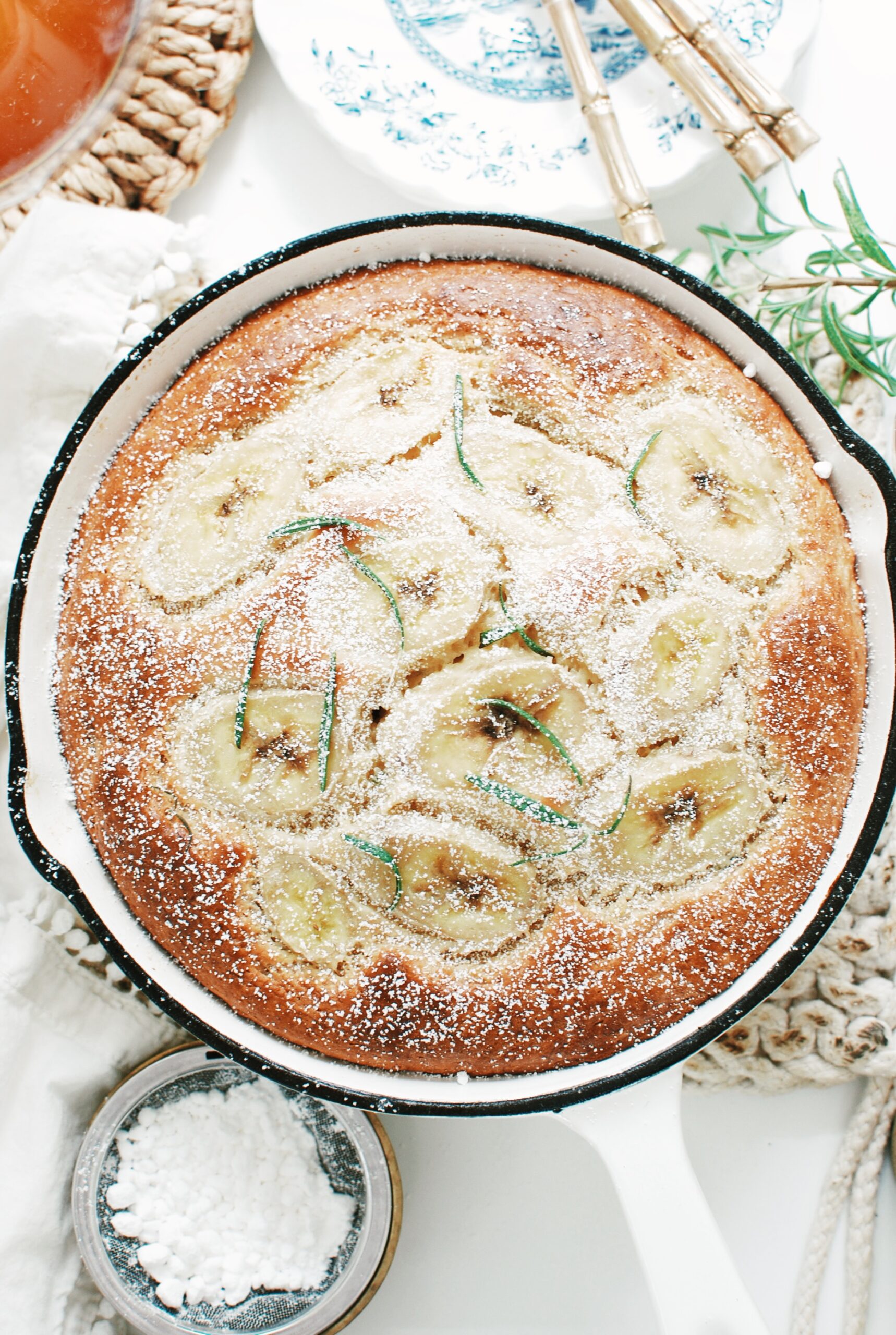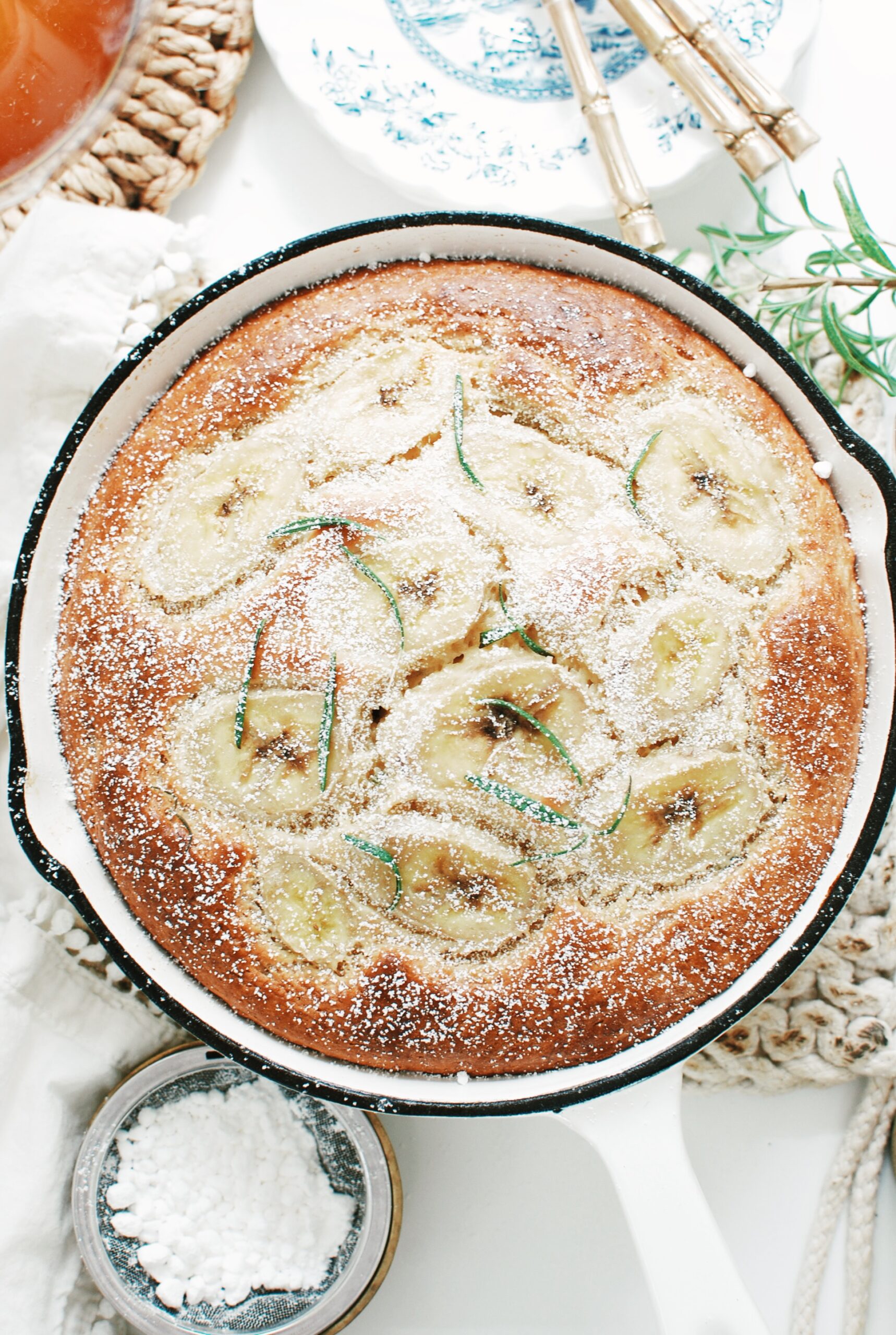 Look at what the baking powder DOES. Puffed, golden brown, a beaut. I'm not even going to show you the other photo without baking powder because like I said, it looks like banana snot sludge cake. Horrific. Don't leave out the baking powder!
But let's garnish with some pretty powdered sugar and fresh rosemary leaves. Did you remember that entire thing is filled with bananas and cream cheese? Oh, get ready.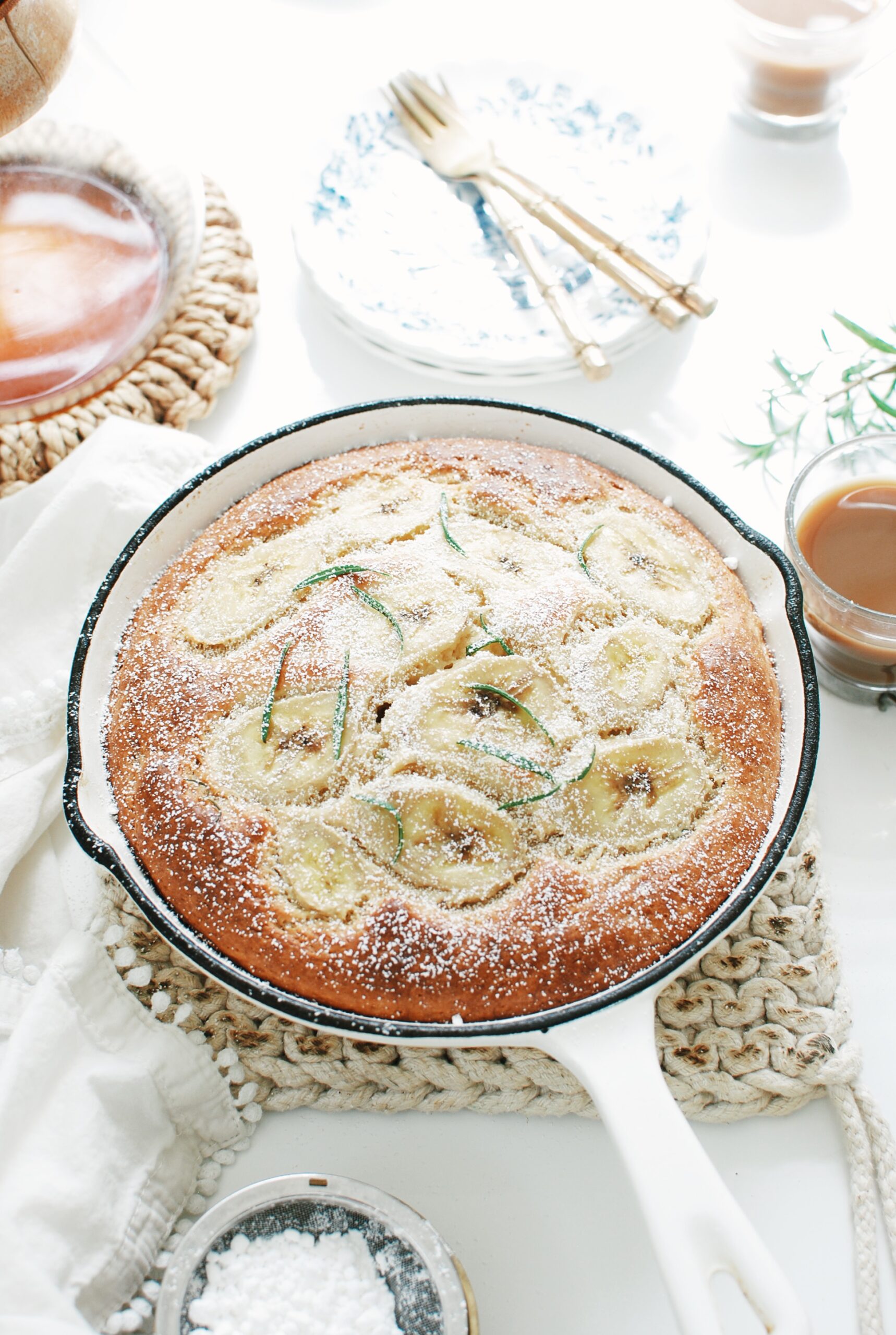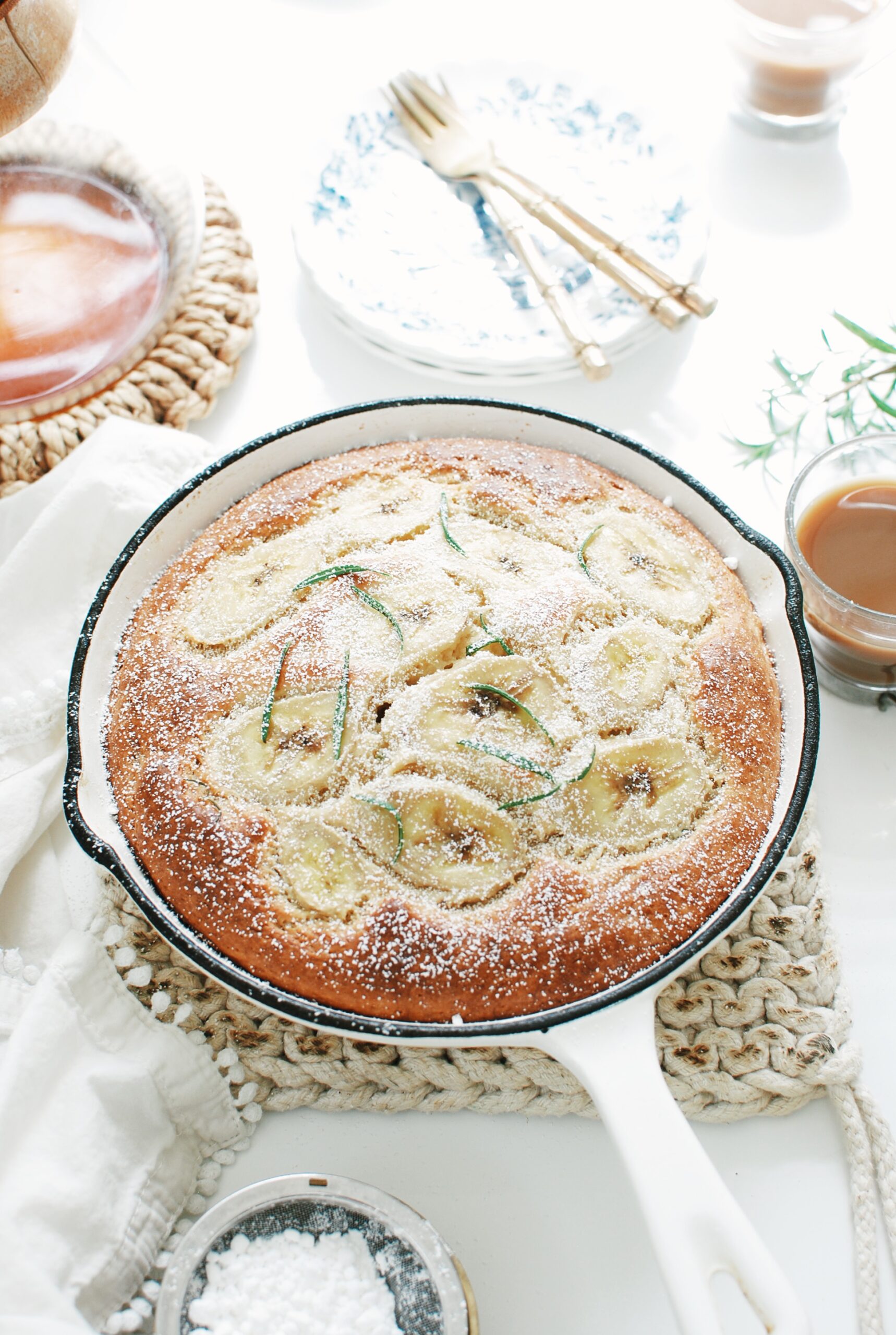 It's really, really good. The tang plays well with the banana flavor, and instead of boring ol' banana bread, you have a rustic skillet cake! Which I think has so much more personality. It's like, tea party style. Who can resist dainty tea party banana cake slices? No one can. Get more coffee and saddle up.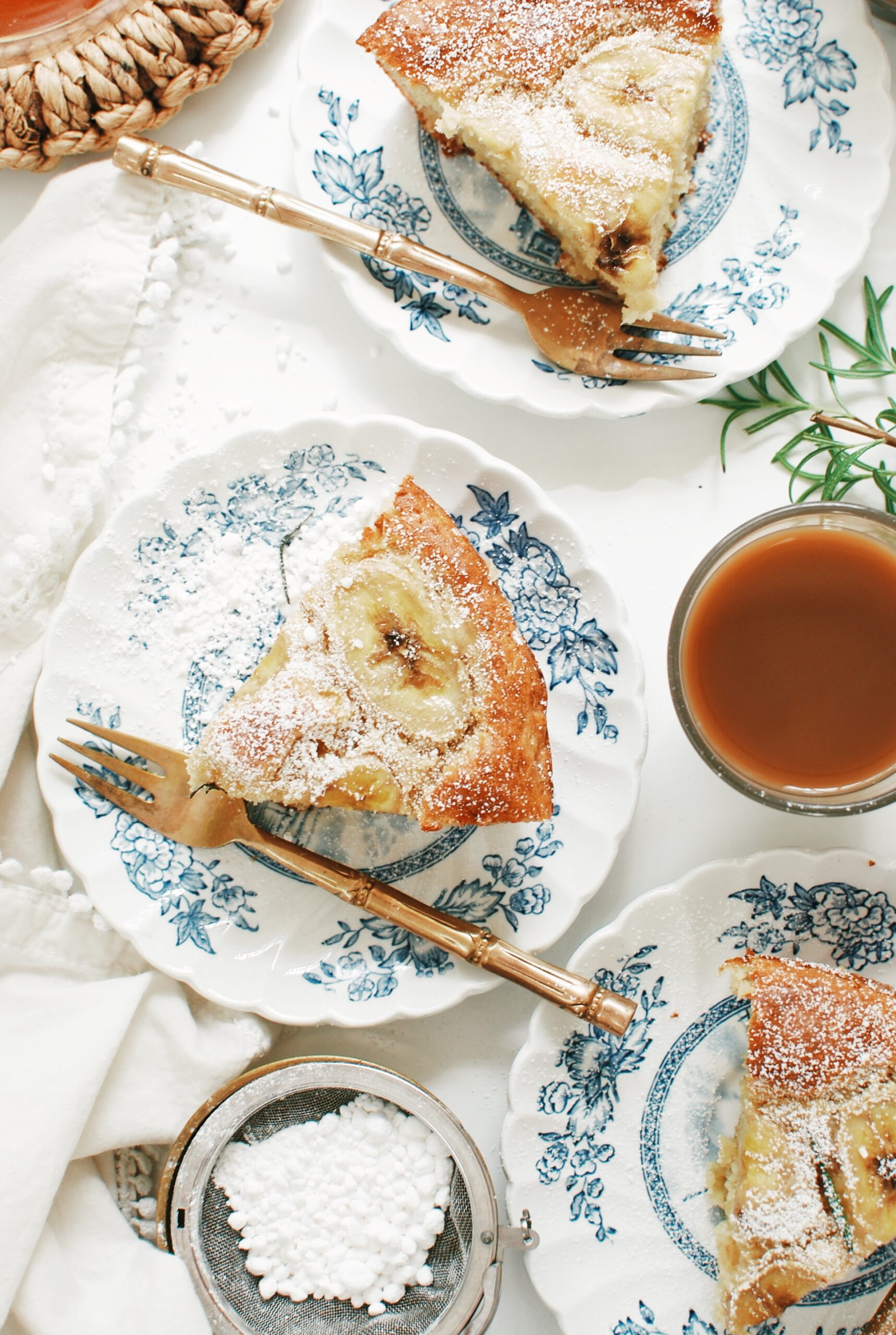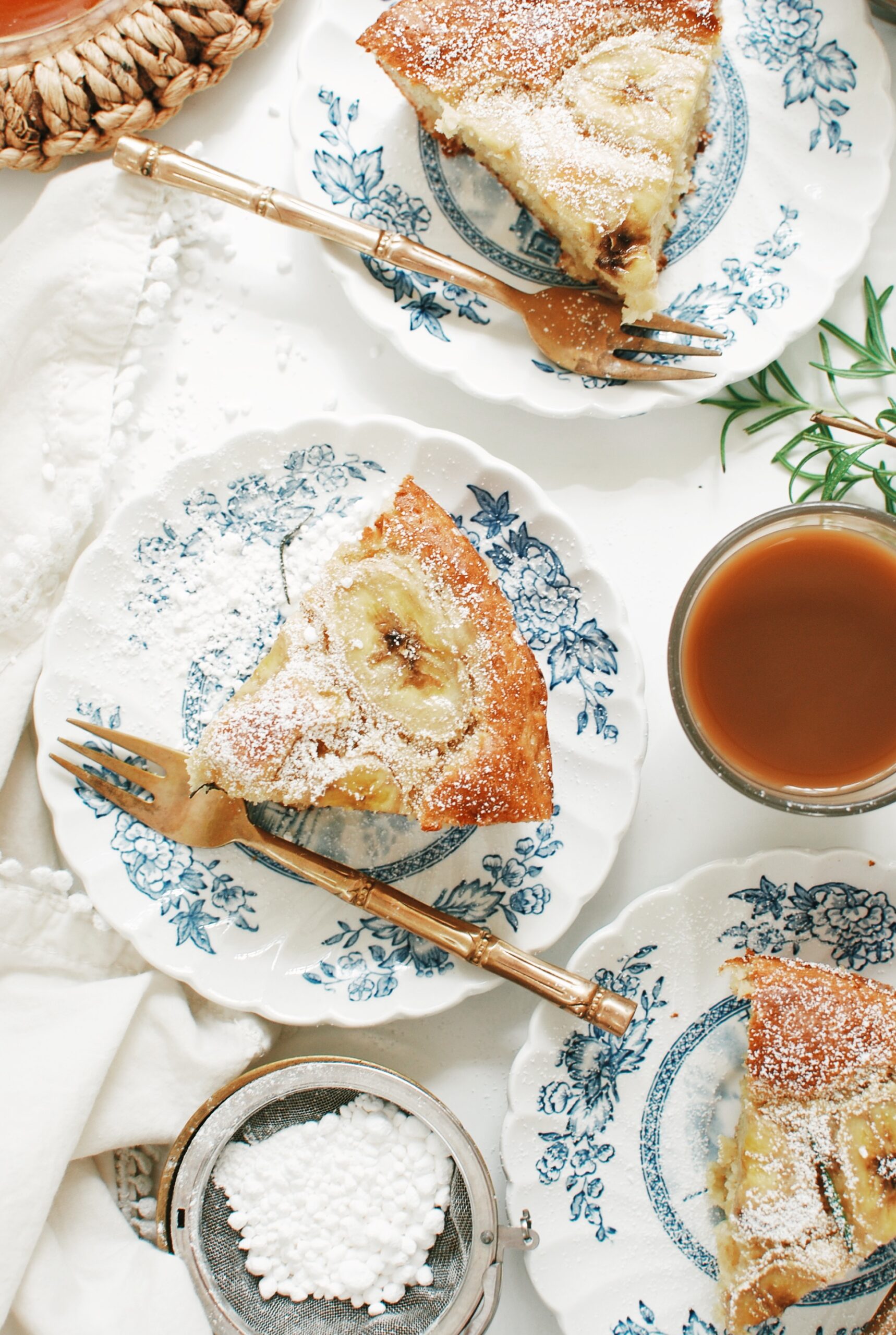 I may have over-sprinkled the powdered sugar on this one. My kids would disagree on that.
The texture is divine. Cake-y, but with a delicate banana flavor and that lovely tang of cream cheese. It's delish! A nice fall alternative to your traditional bread, ya know? And the bananas don't really need to be overly ripe like they are in a banana bread. Somewhere in the middle. They'll need to be mushable, but not a loogie. Because we're decorating the top of the cake with it, ya know!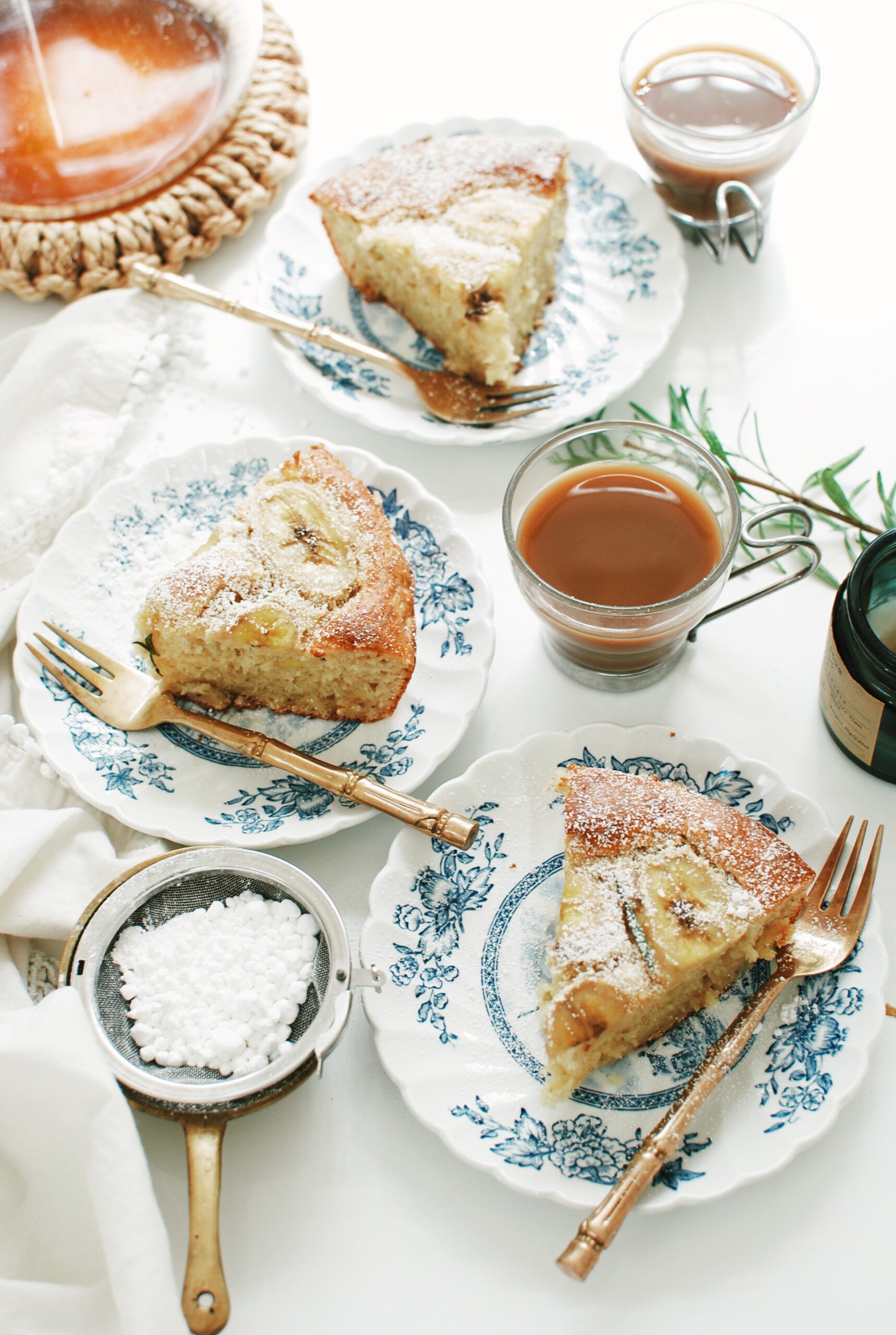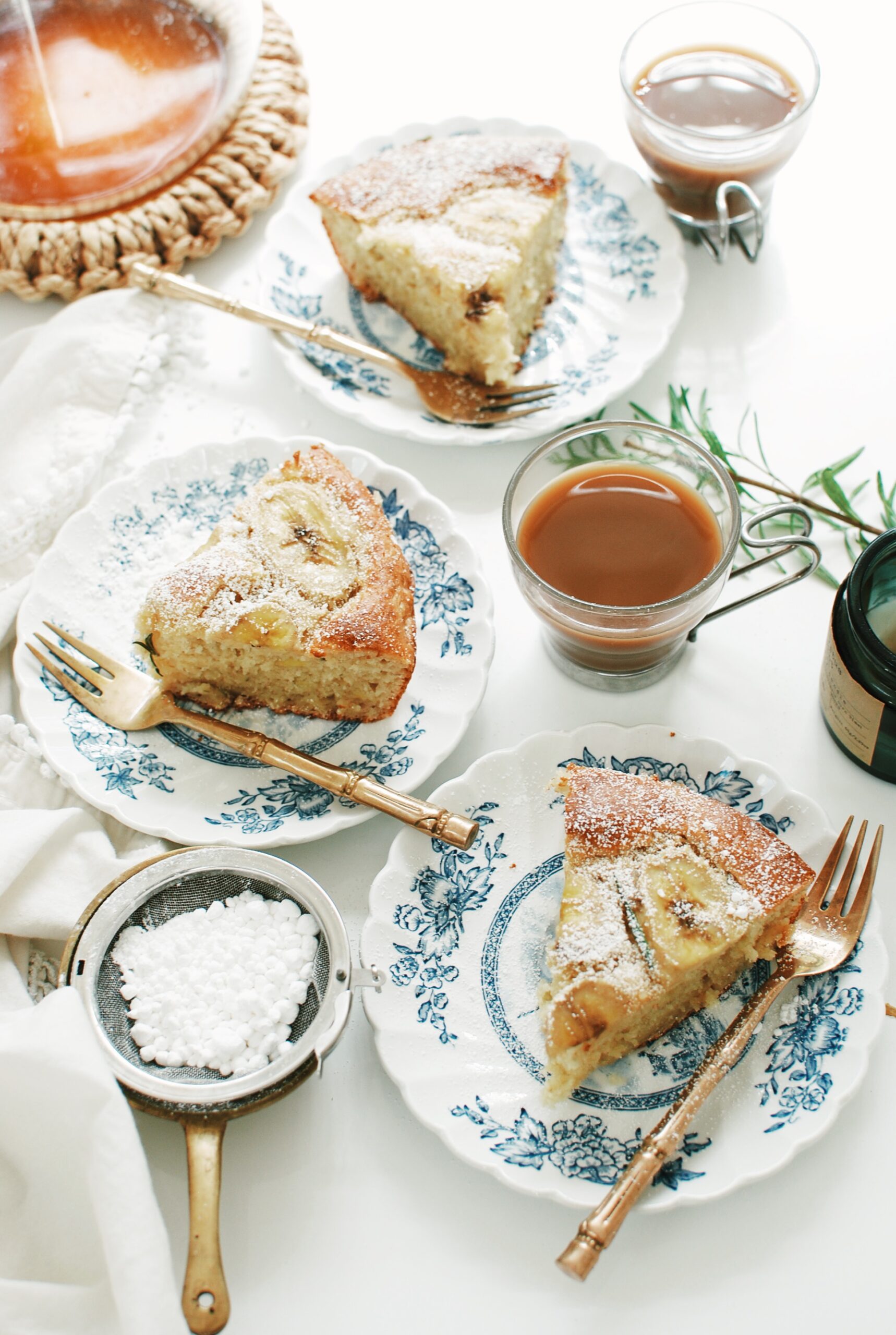 I mean look at that. This weekend!
Banana Cream Cheese Skillet Cake
Ingredients
Three ripe bananas
4 oz cream cheese, room temperature
1 egg
1 tsp vanilla extract
1 cup all-purpose flour
1/3 cup sugar
1 small pinch of salt
2 tsp baking powder
2 tsp freshly chopped rosemary
Powdered sugar and extra rosemary, to garnish
Instructions
Preheat your oven to 350.
In a large bowl, mash two bananas with a fork. Add the cream cheese and mash it a little more. Then take a hand mixer and blend it until just smooth. Add the egg and vanilla and give it one more little whiz to blend.
In another bowl, combine the flour, sugar, salt, baking powder and chopped rosemary. Whisk until incorporated. Add a little bit of the flour mixture to the banana mix and stir with a wooden spoon. Add the rest of the flour mix and stir to combine until you get a nice cake batter.
Coat a small 8-inch skillet with cooking spray and pour the batter in. Thinly slice half of the remaining banana and layer on top of the cake. In the photos I have fresh rosemary going on, but don't do that. Save it for the end! Bake for 30 to 35 minutes, until golden browned and cooked through. A toothpick should come out clean.
Let it rest a few minutes to cool, and sprinkle with powdered sugar and extra fresh rosemary.
Serve six! (Or eight, if you make the pieces small enough.)
7.8.1.2
600
https://bevcooks.com/2022/09/banana-cream-cheese-skillet-cake/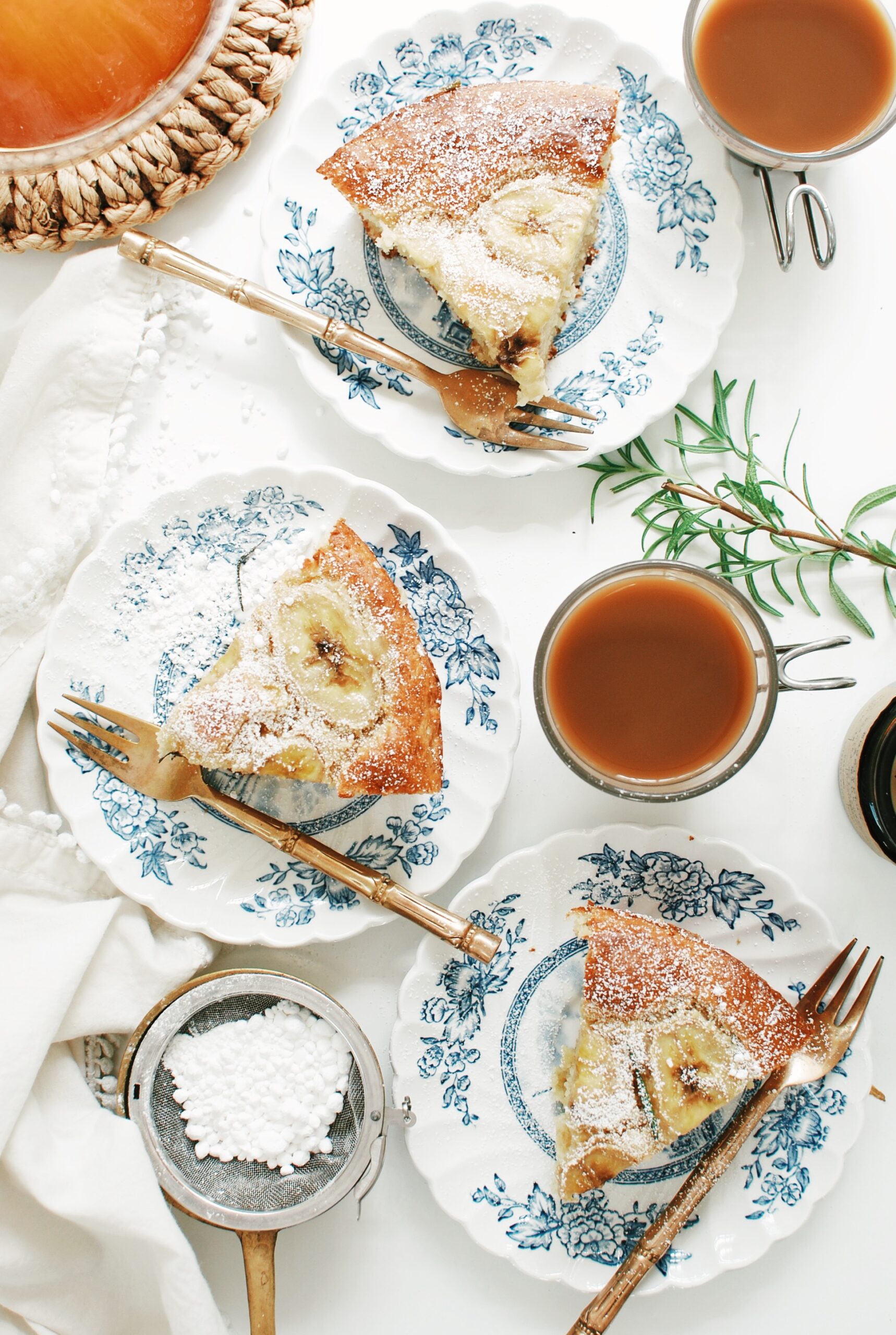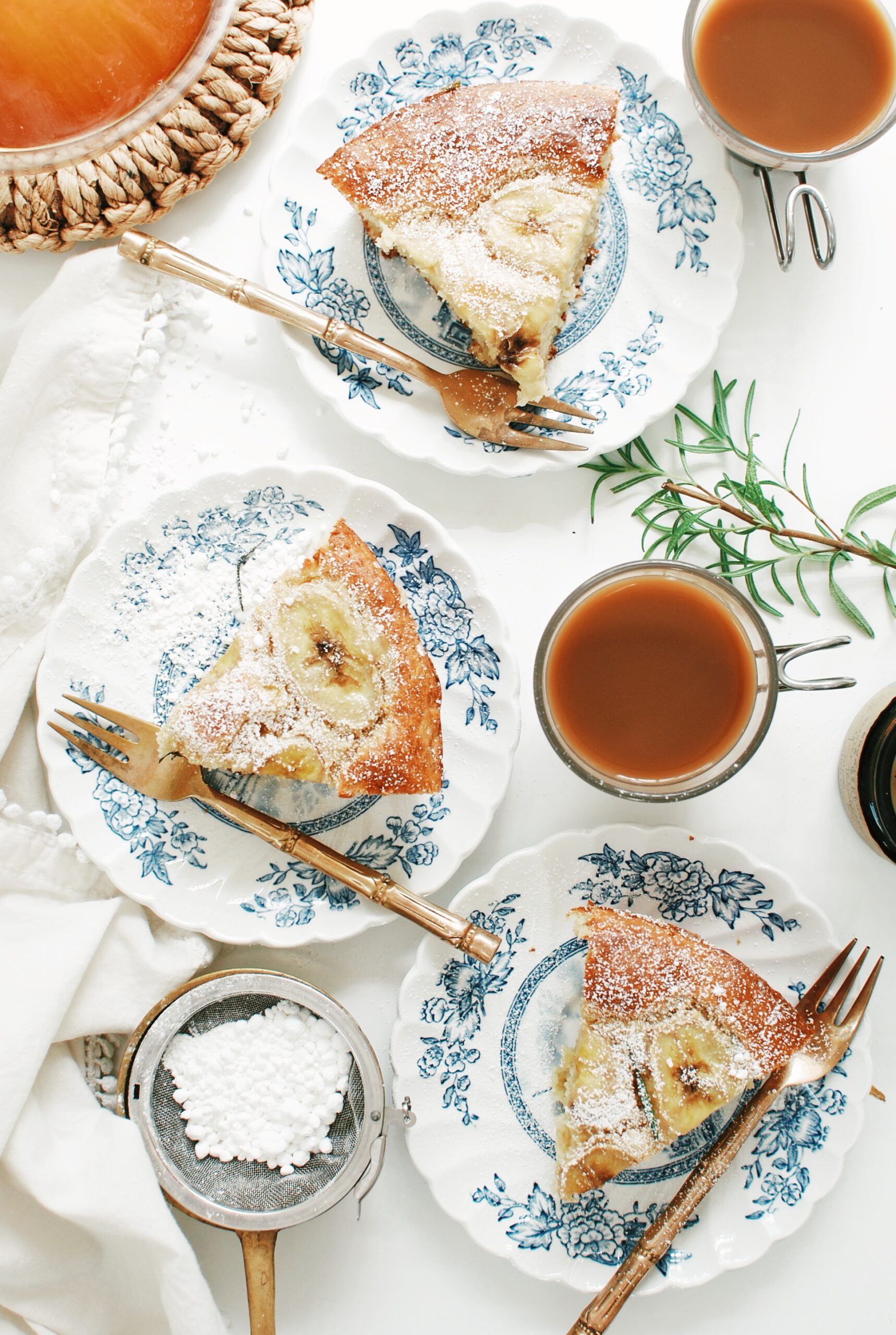 Come back and let me know the level of freak out you experience, okay? Okay.