And by mayo I mean NNAISE. So buckle up.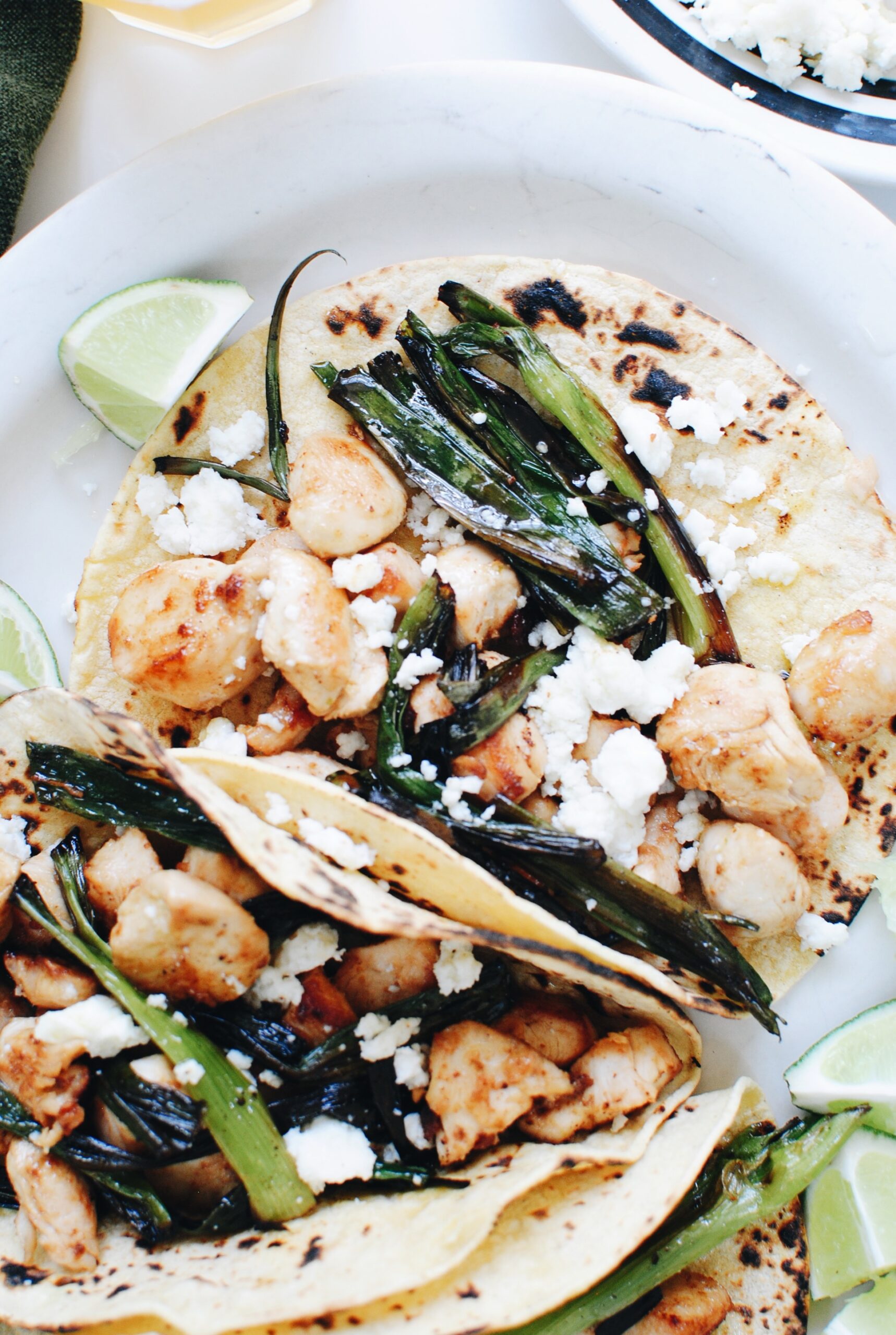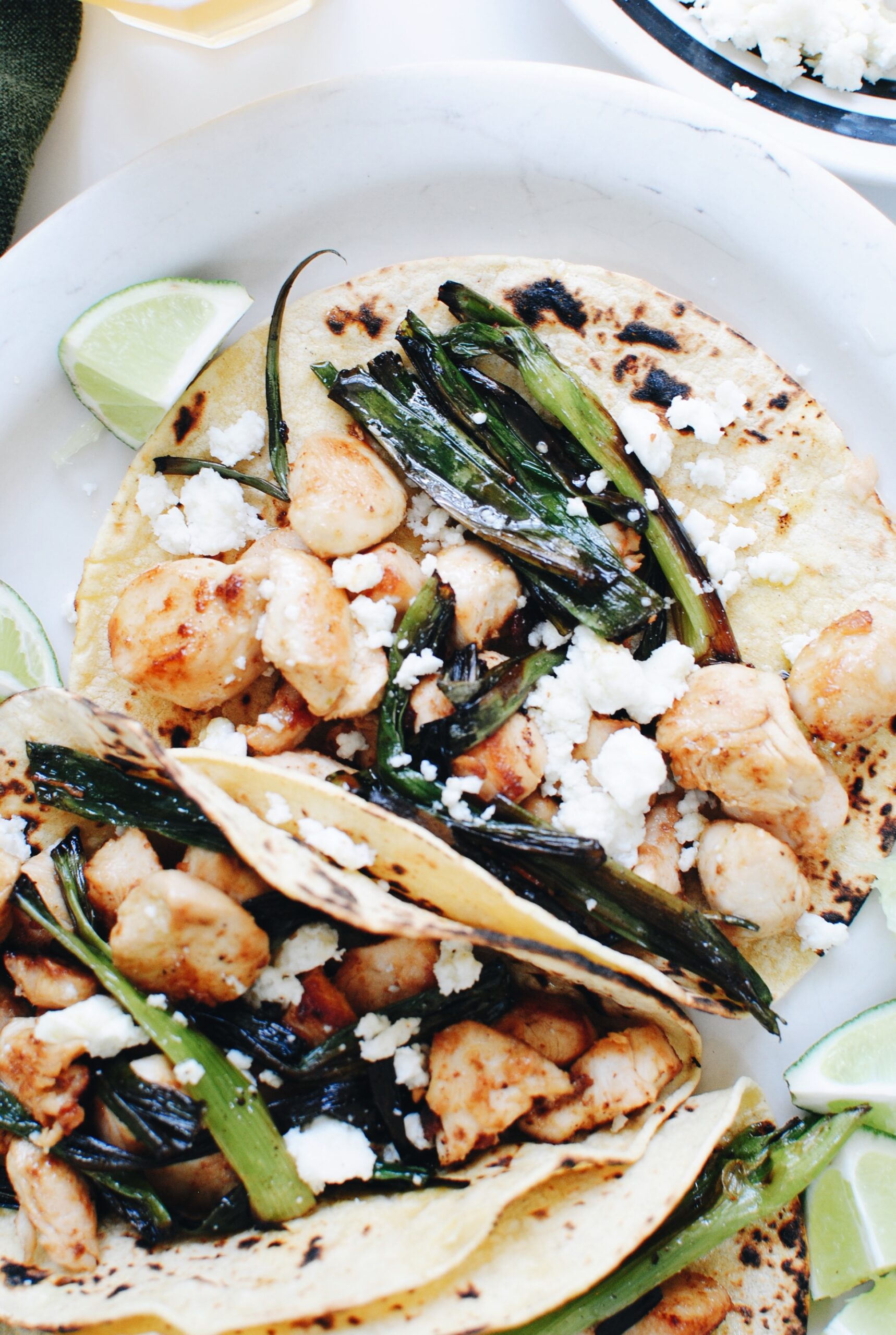 Have you ever blistered your scallions? I know we blister our soul often, but hardly ever our scallions. We need to blister our scallions more often. Let's blister our scallions today.
And you're hung at mayo-chicken, I get it. We're marinating our chicken in mayonnaise and it's one of the good things about life.
Let us peepeth.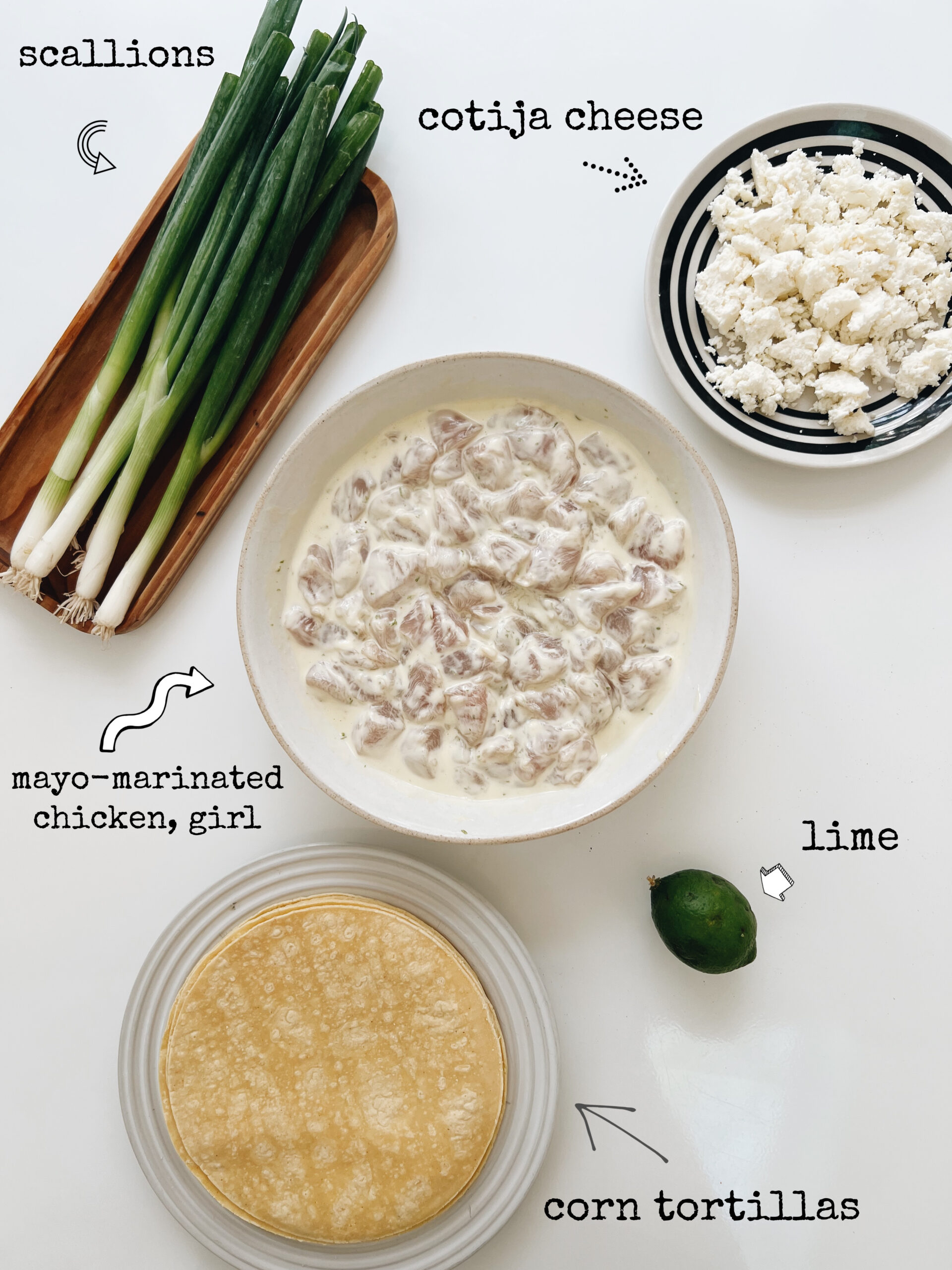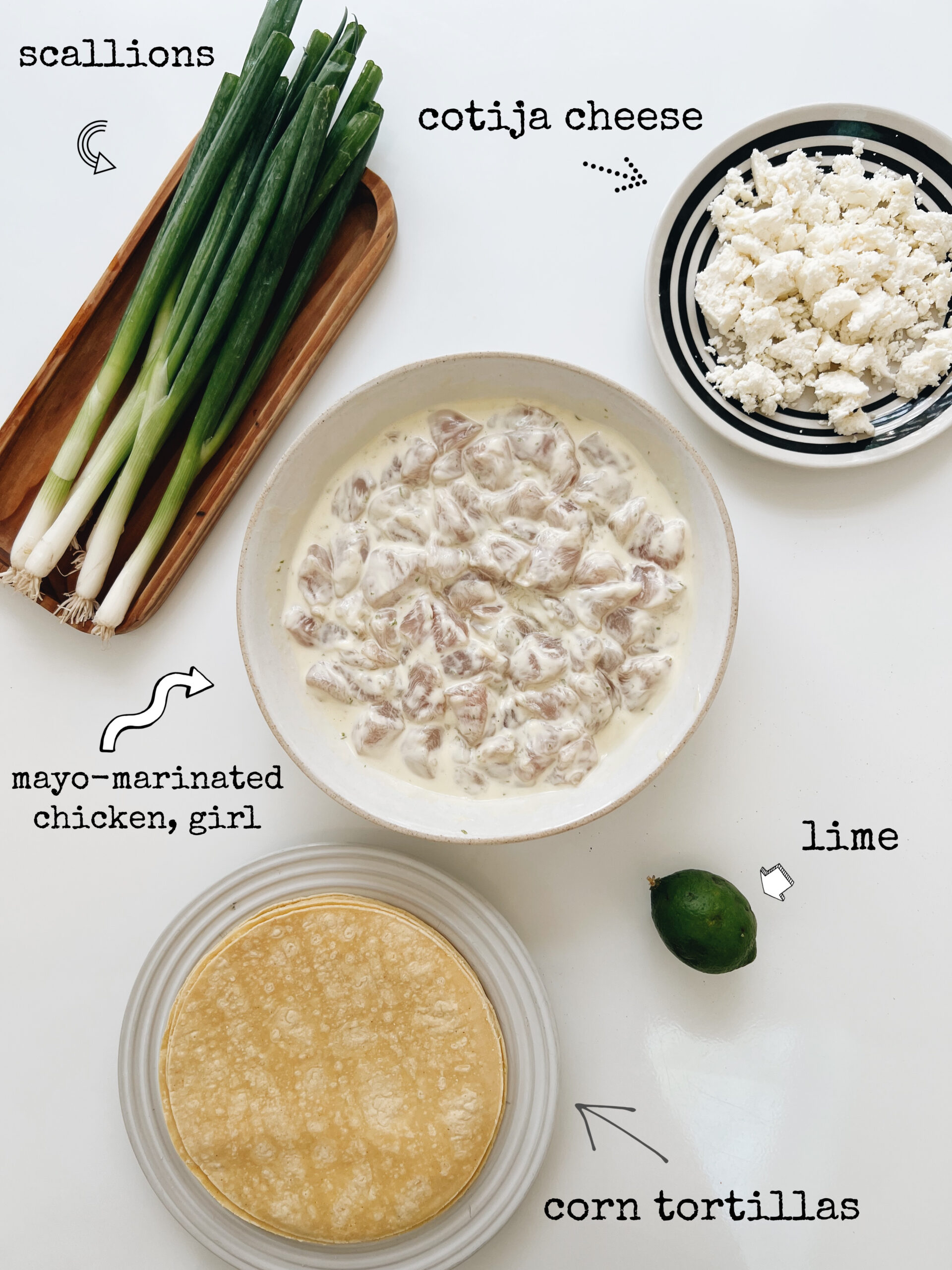 You could for sure use Greek yogurt, yeah. I like mayo because of the tang, the ease (you probably don't have to shop for it), and the flavor. Mayo has fantastic flavor and we will not be arguing about this today.
You'll take some chicken tenders and cut them into little bite-sized chunks. Chunkies. Whatever word you can stand. Then whisk together a few Tbs. mayo + a few more Tbs. olive oil with a pinch of garlic powder, lime zest, juice and that final pinch of salt. Boom. There's your marinade. Let the chicken hang out in this mix as long as you like, really! All day if you have it. Just an hour if you have it.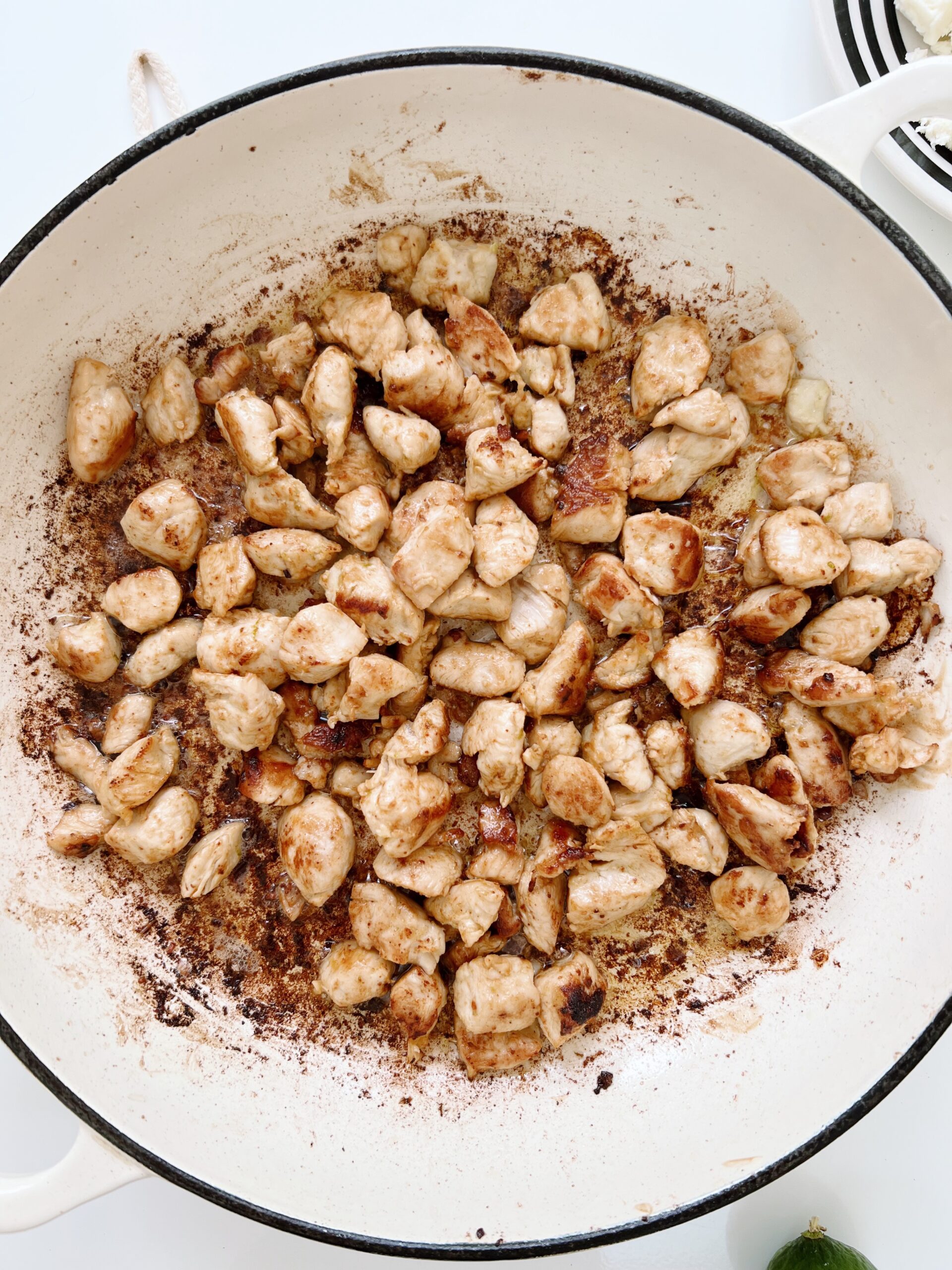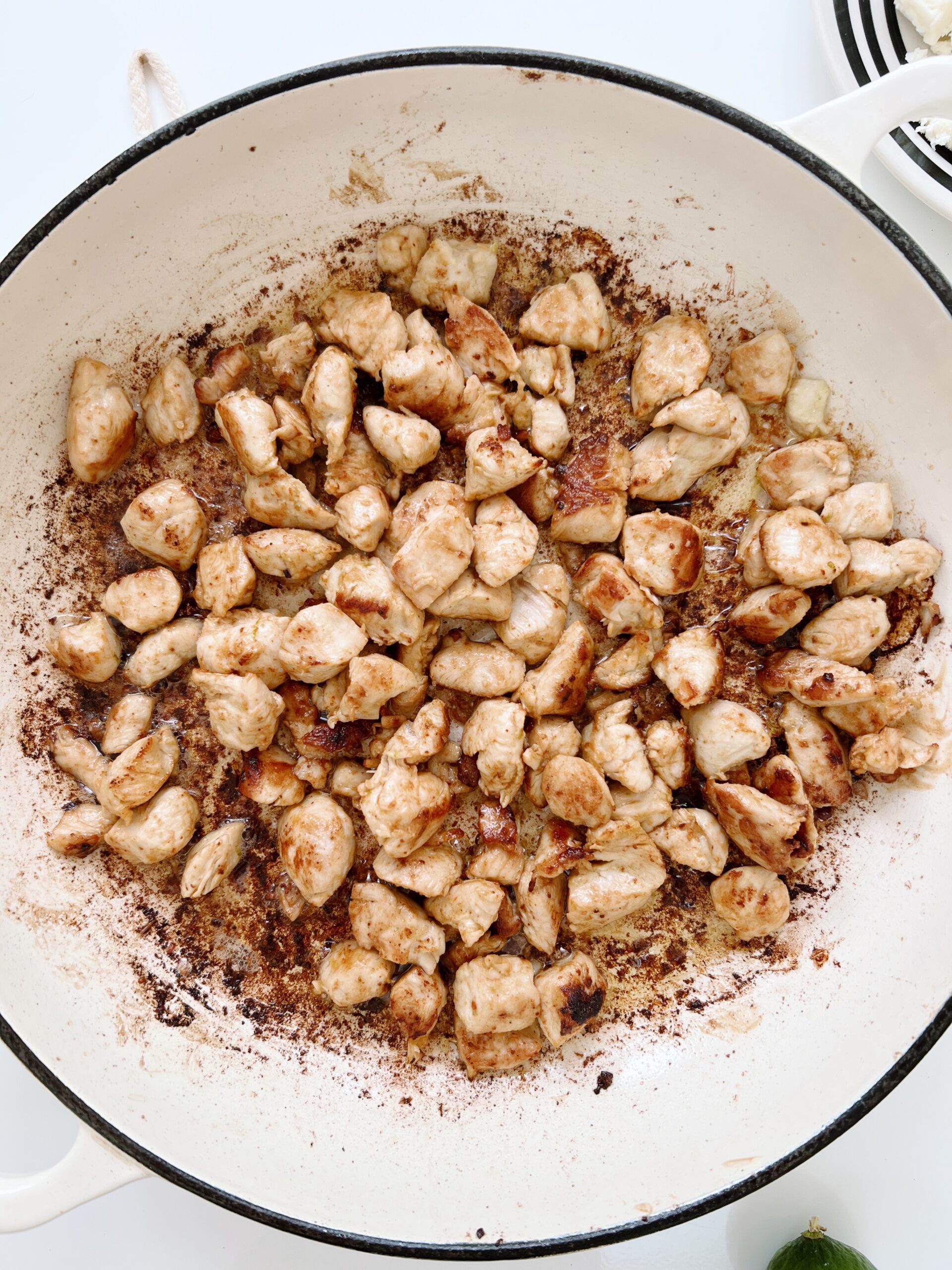 Then get them good and seared in a skillet. Since they're bite-sized pieces, it doesn't take long for the the chicken to cook, so crank the heat up and turn the exhaust fan on because you want that sear, bruh. Just about five minutes total.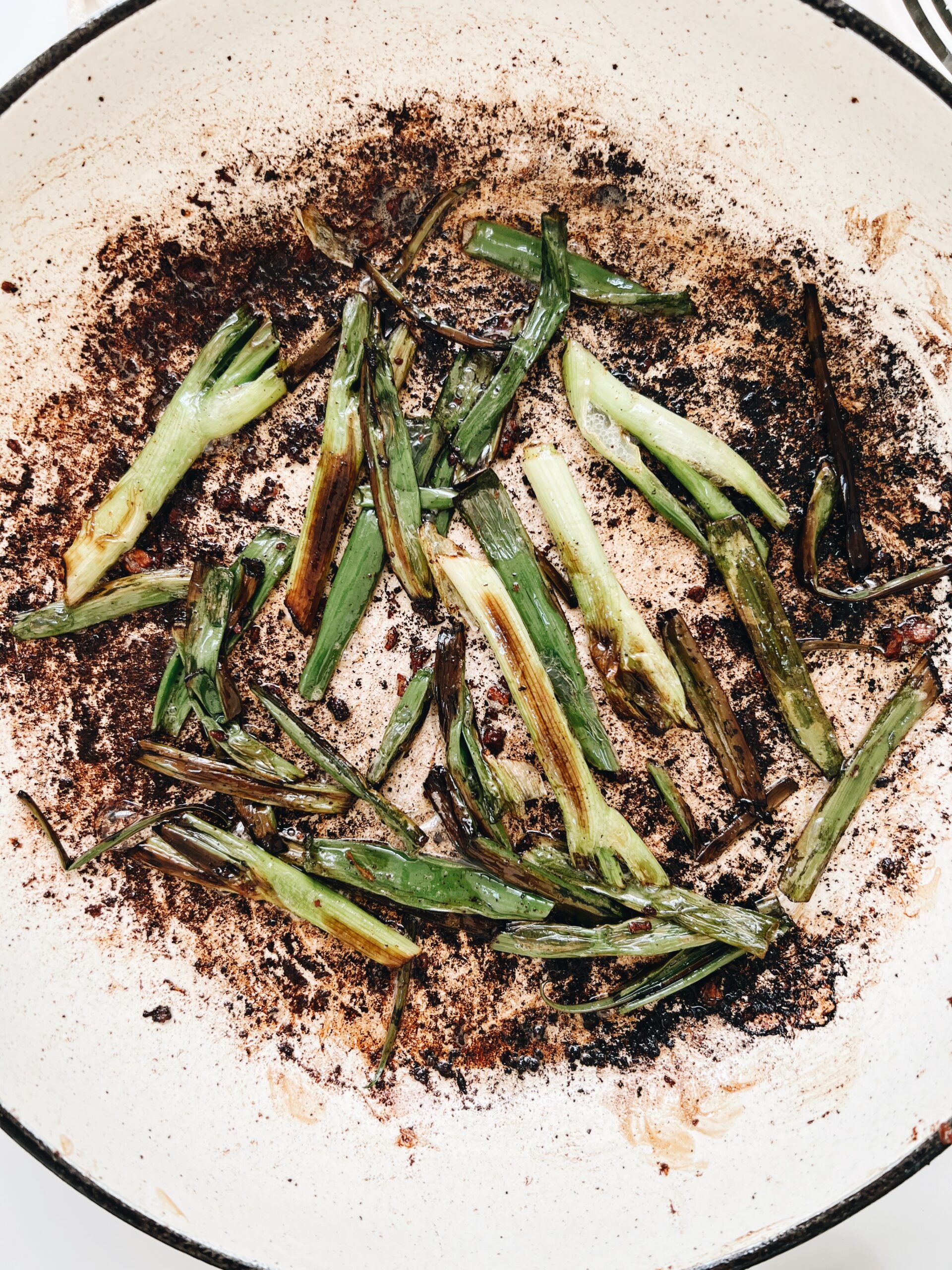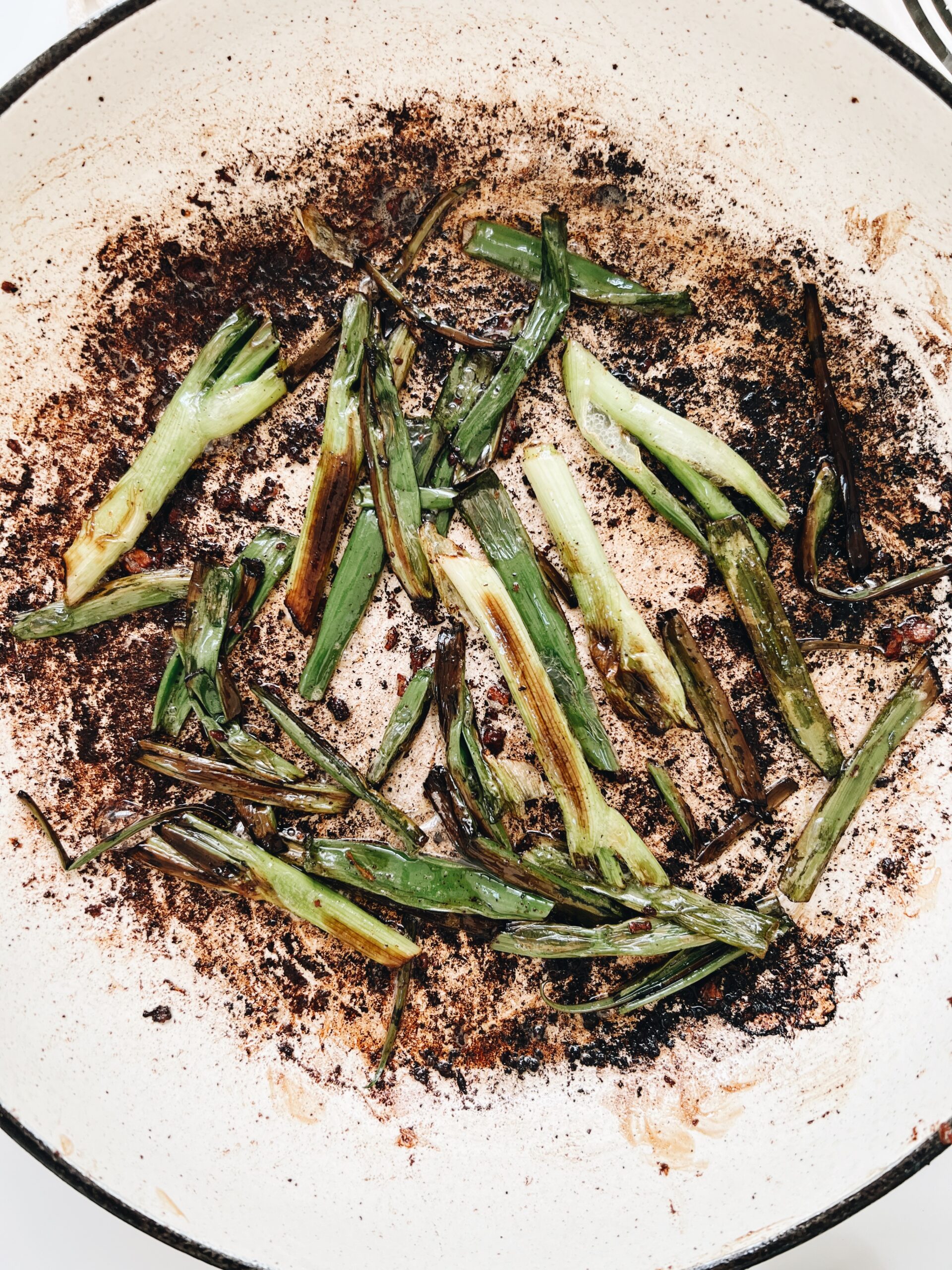 Take the entire bunch of scallions and cut them into two-to-three-inch pieces. The chicken goes out, the scallions go in with a smidge of oil and ARE you kidding, look at that blister. Perfection. You just want them wilted, tender and charred.
Your soul, yes, but also the scallions.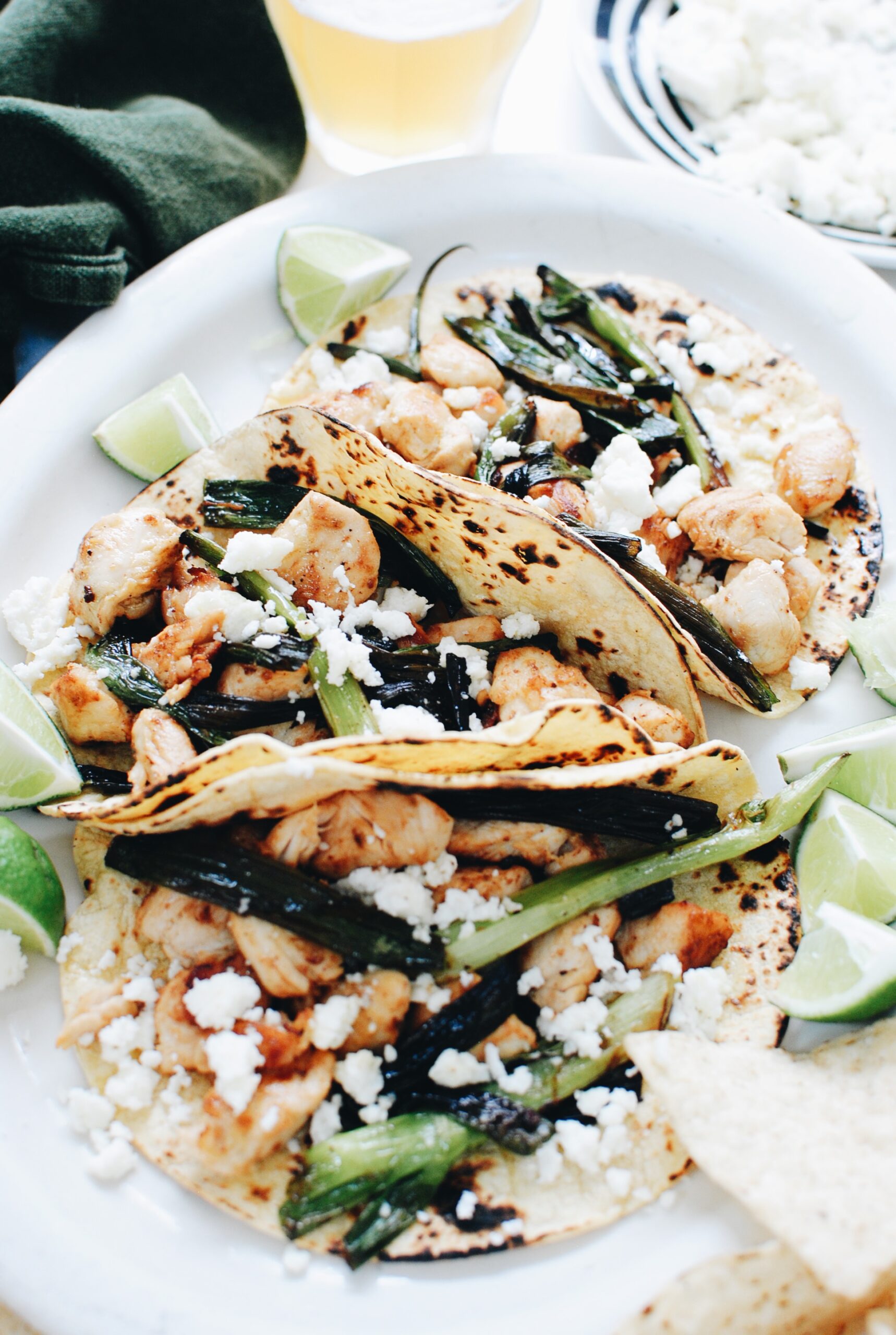 And that's truly it.
Actually, hold up! Char your tortillas, too. Use flour if you prefer, but get them over an open flame and toast them on both sides for that extra oomph. Then top with your seared chicken, your blistered scallions, a scattering of cotija (or queso fresco) cheese and a solid hit of lime.
We're starting a band called Solid Hit of Lime. I'm sorry.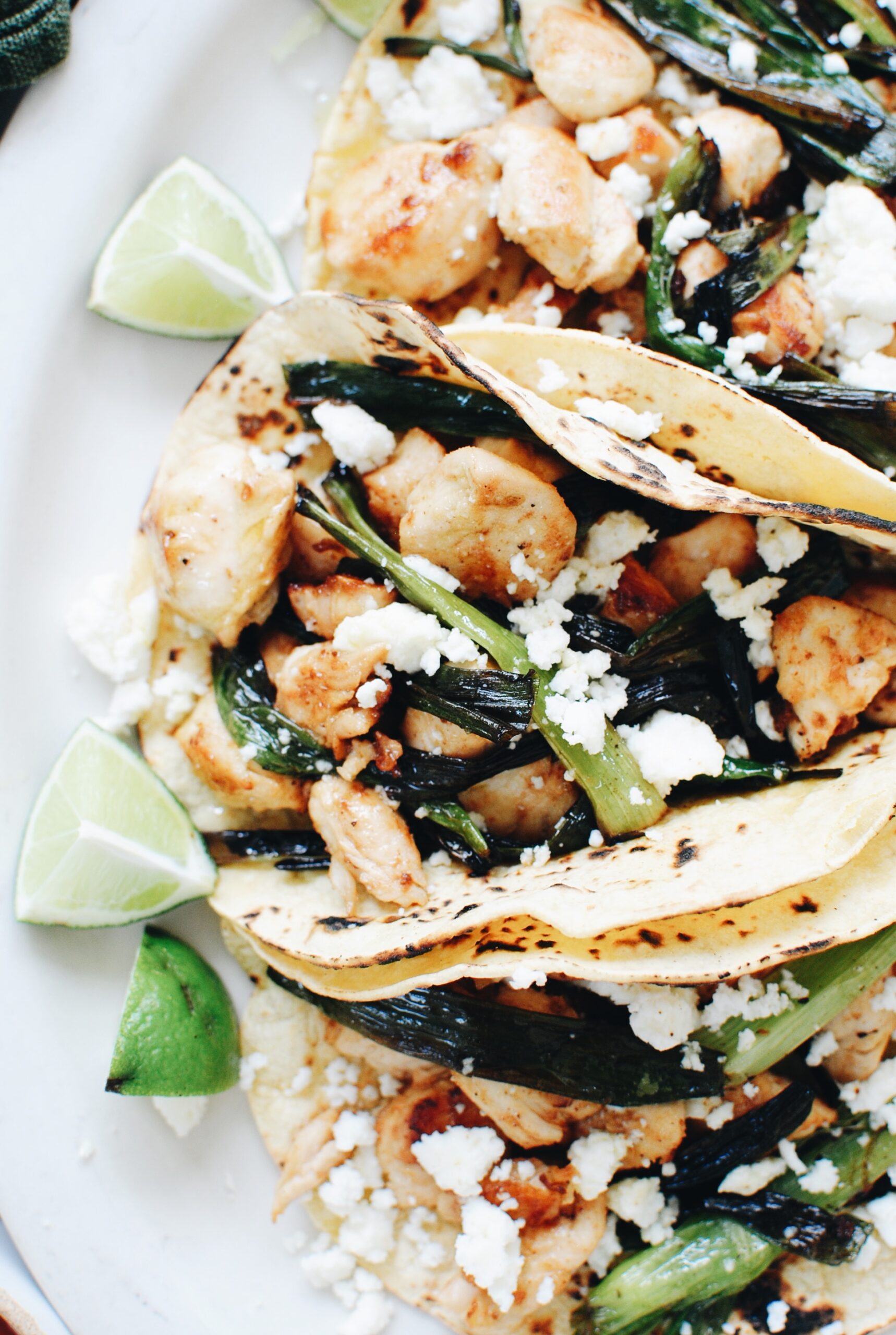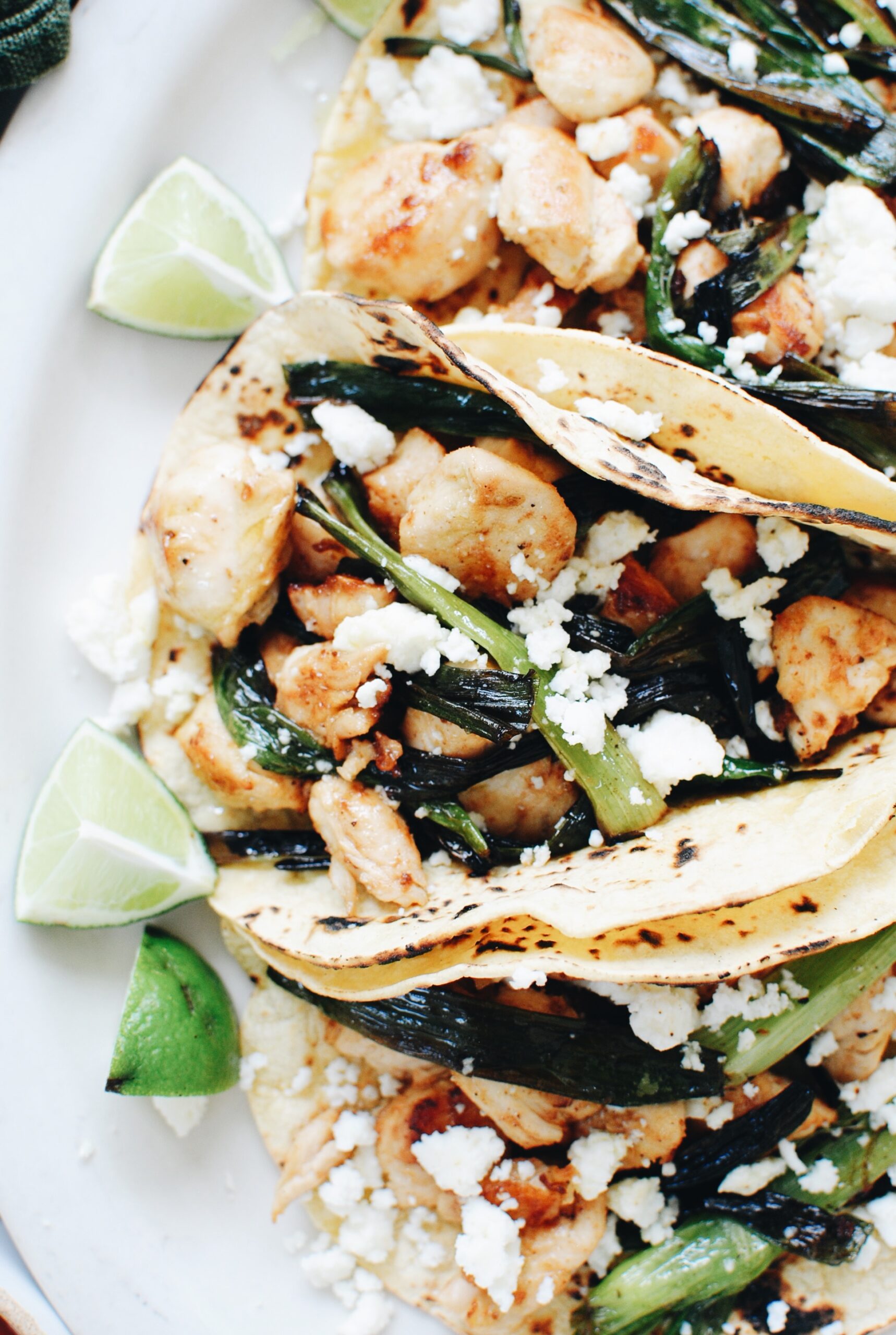 The scallions offer a ton of depth of course, but also act as a garnish in this case. Throw on some cilantro if you're feeling it, but this will do your mouth right, swearsies.
And if you're not into a crumbly cheese, you're still a good person. (I think) Just add some grated cheddar or pepper jack and all is well.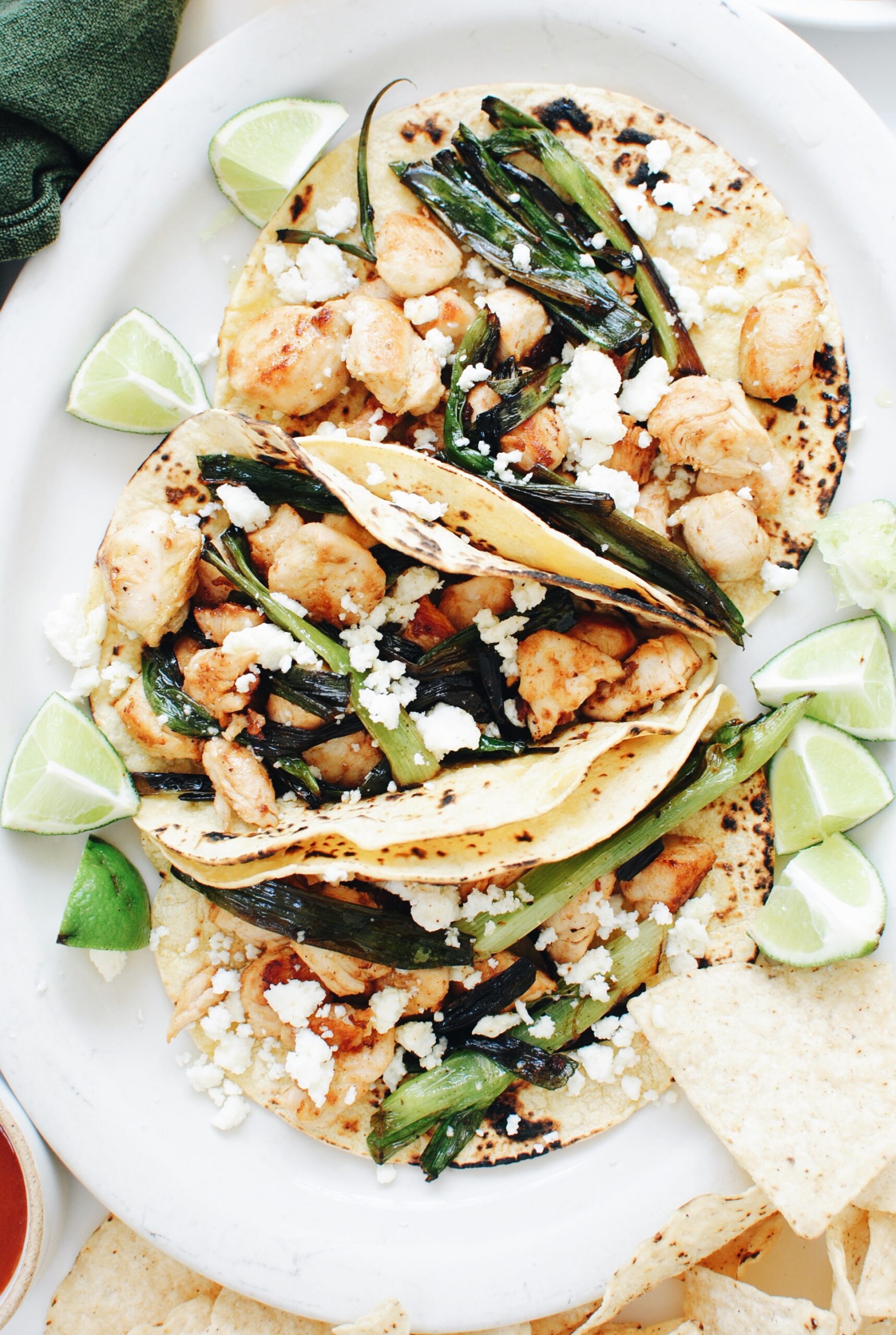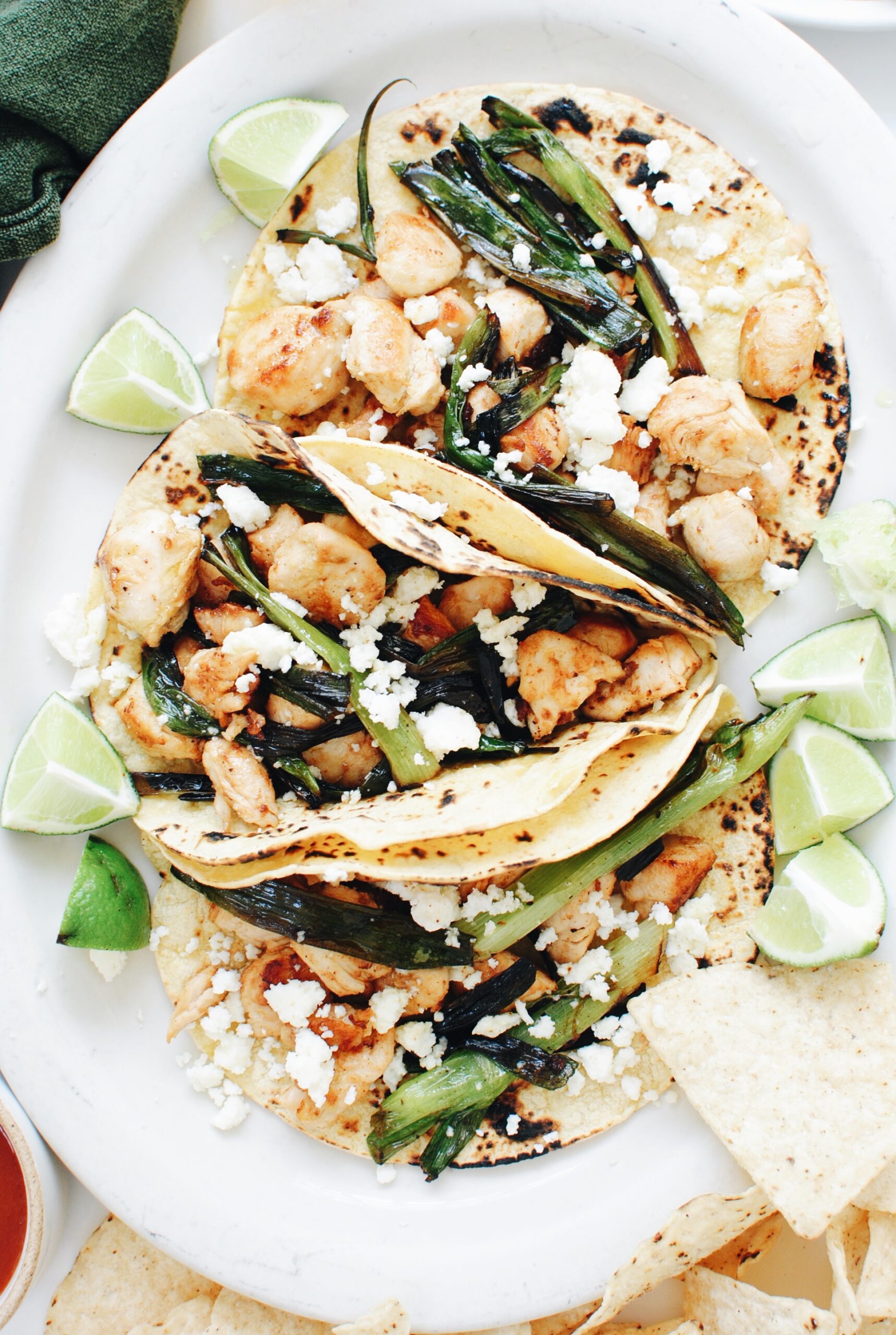 Taco night! It's been a while, make it happen.
Mayo-Chicken and Blistered Scallion Tacos
Ingredients
1 pound chicken tenders, cut into bite-sized pieces
3 Tbs. mayonnaise
3 Tbs. extra virgin olive oil
1 tsp garlic powder
2 limes, one zested and juiced, the other cut into wedges for garnish
1 bunch scallions, roots trimmed and cut into 2-inch pieces
Cotija cheese, for garnish
Corn or flour tortillas, lightly toasted or charred
Chips and salsa, for serving
Pinch of salt
Instructions
In a large bowl, whisk together the mayo, oil, garlic powder, lime zest and juice, along with a pinch of salt. Add the chicken pieces to this, cover and let marinate in the fridge as long as you can. At least an hour. If you're cooking within that hour, leave the bowl on the counter.
Heat a large skillet over high. Add the chicken in a single layer and sear about two minutes. You want a good char on the chicken, so crank the heat up and turn the exhaust fan on so your alarm doesn't go off. Trust me. Toss the chicken and get the other sides a little charred and cooked through.
Remove the chicken from the pan and reduce the heat. Add a little more oil along with the scallions. Get them tender and blistered on both sides, just a couple of minutes.
Add the seared chicken to your toasted tortillas, along with the scallions and cotija cheese crumbles. Spritz with lime juice and serve with chips and salsa! Such a fun taco night.
Serves four!
7.8.1.2
578
https://bevcooks.com/2022/06/mayo-chicken-and-blistered-scallion-tacos/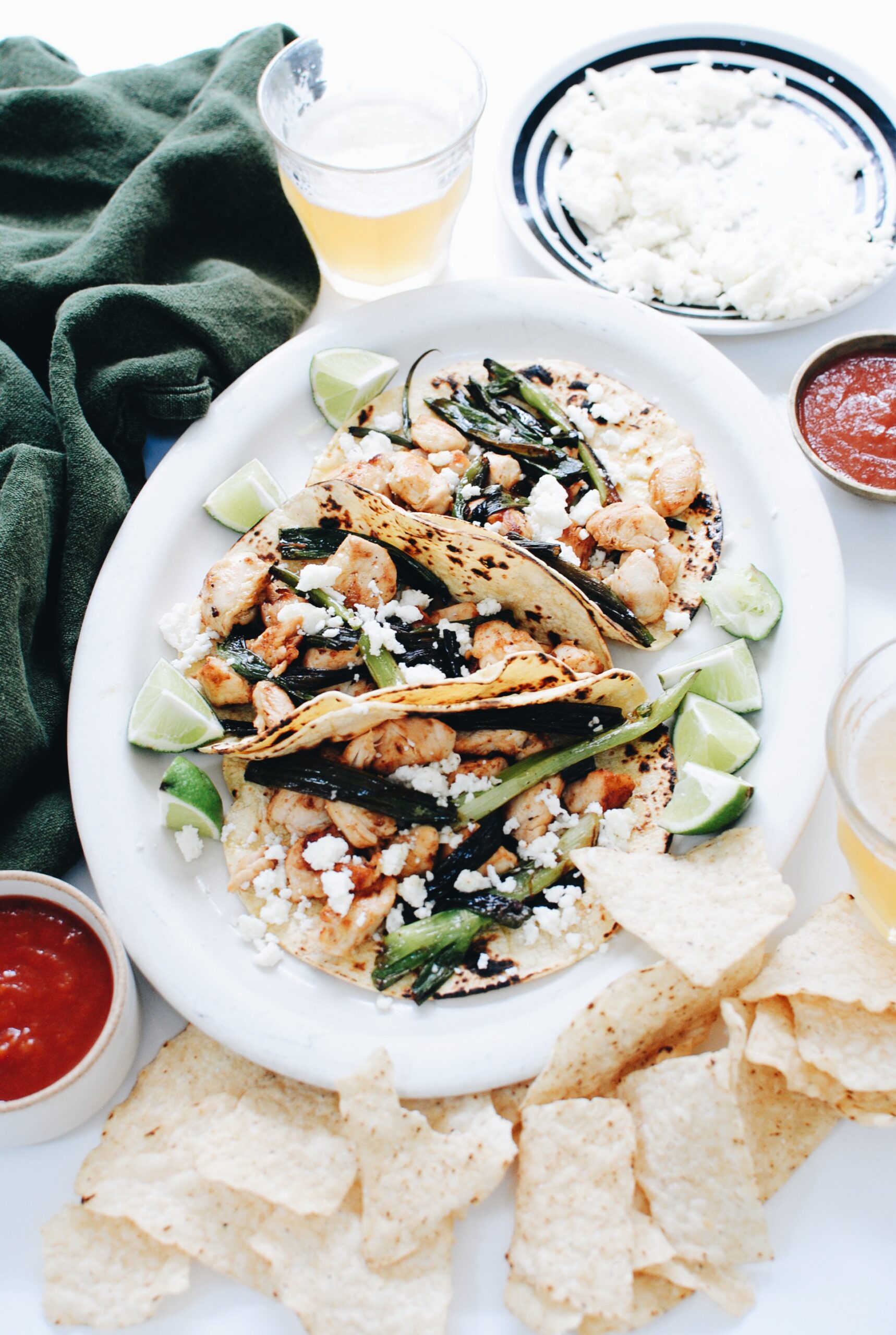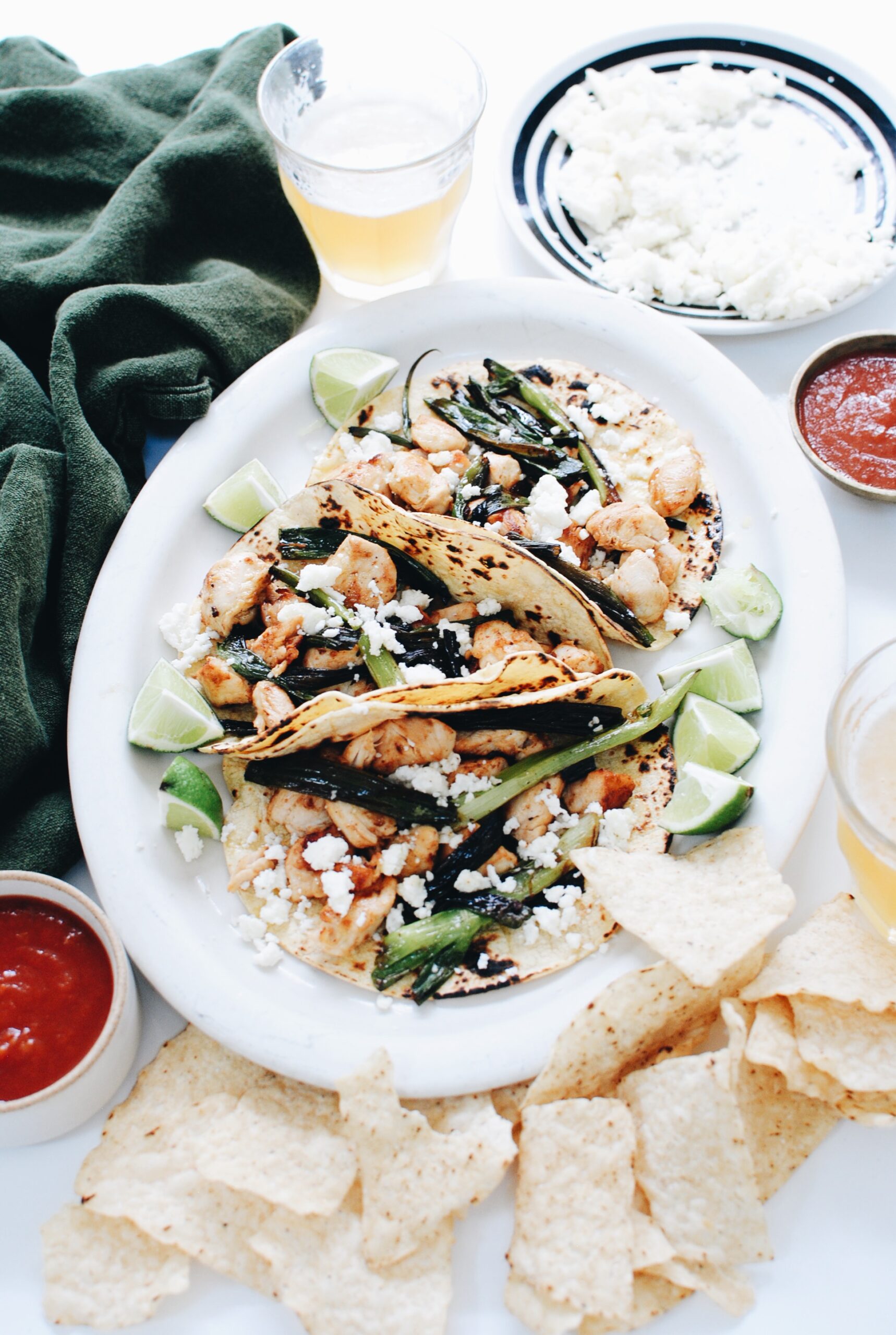 Chips and salsa always round out life, don't you think?