Look who shows up the week before Christmas, eh? (it's me.)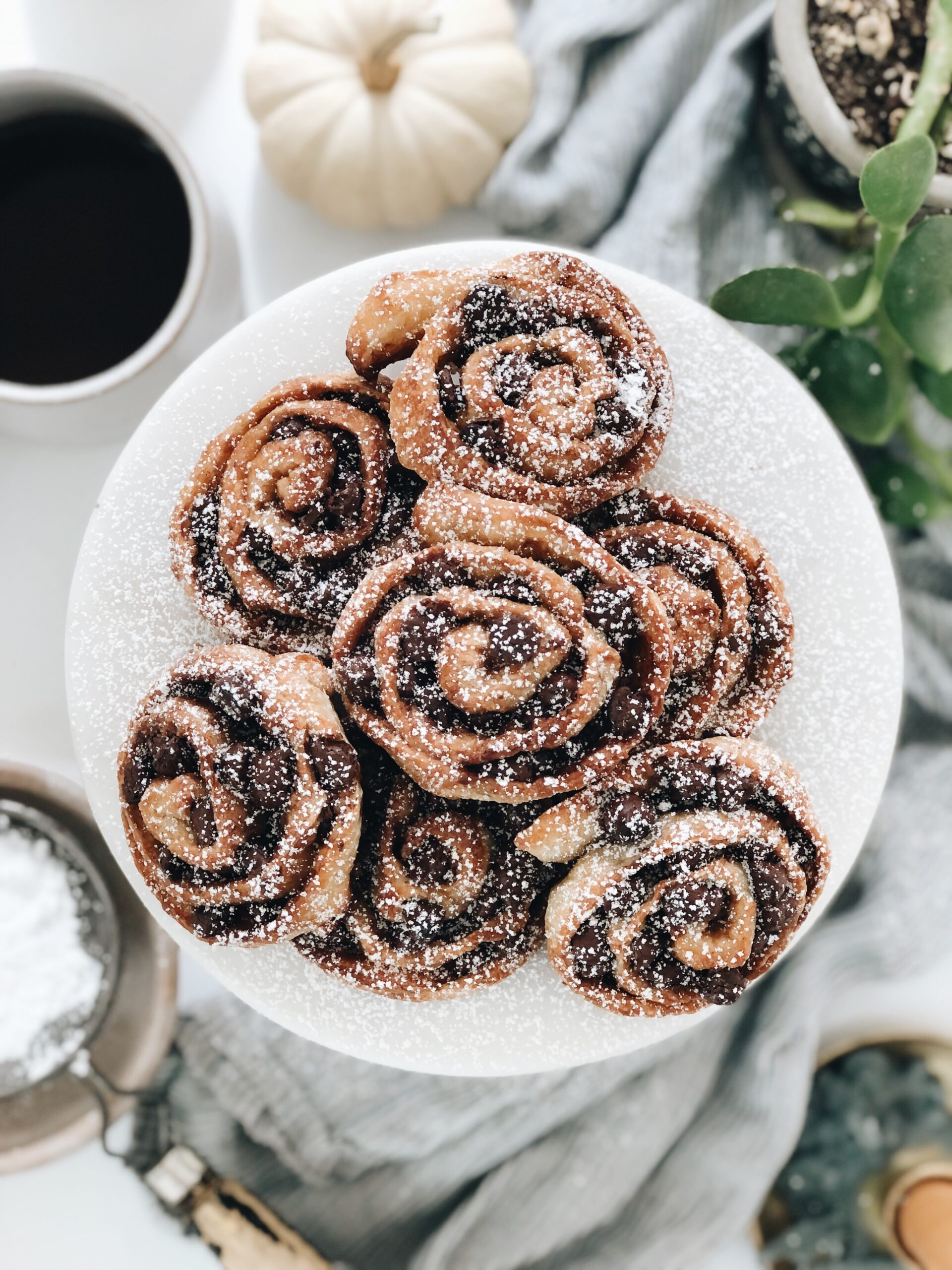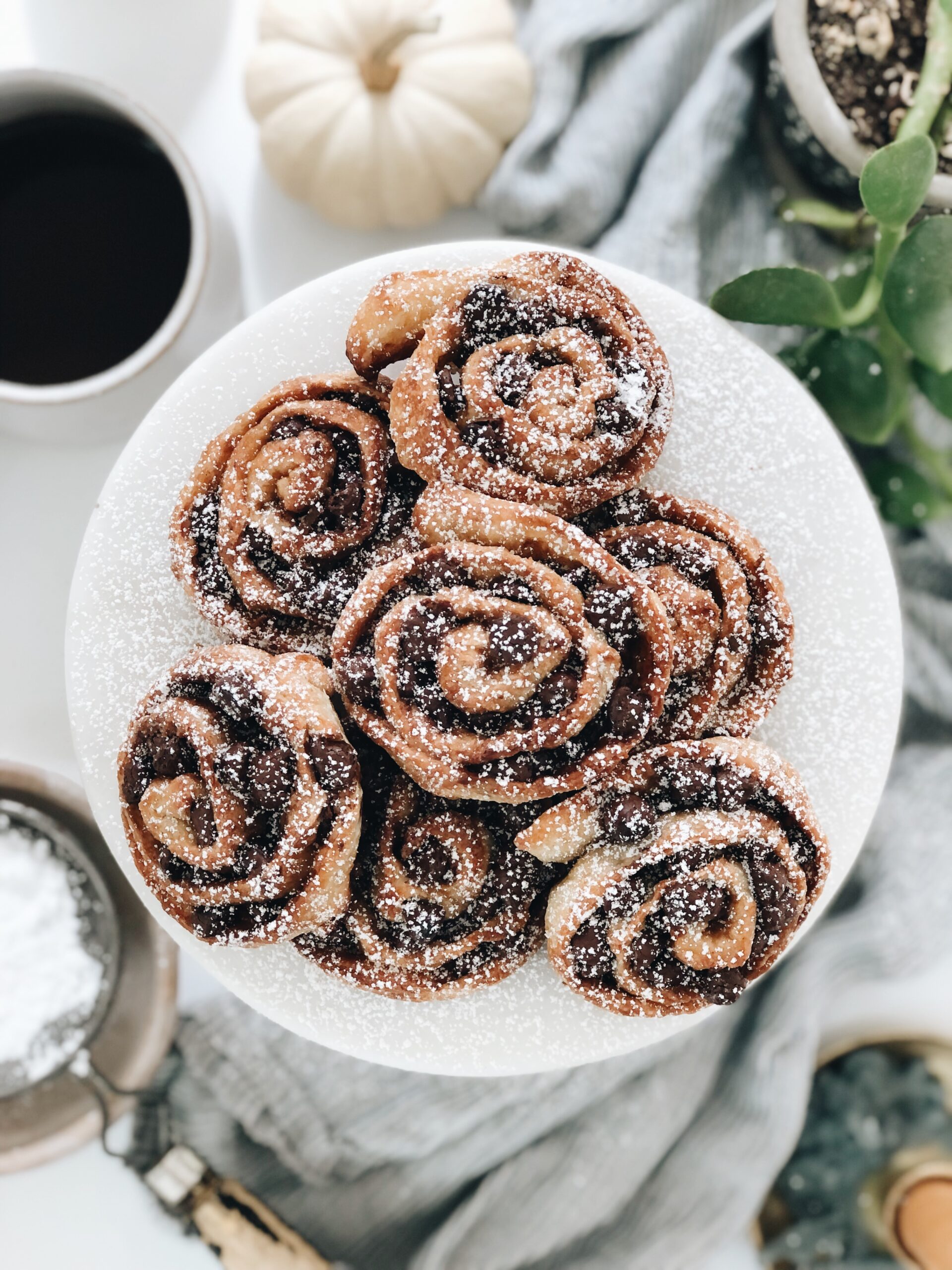 Let's not call this breakfast because I don't feel like being severely judged today. Don't ask me if I gave these to the kids in the am before school one day. Just don't. We're in a good place.
But look at these! Festive little pizza dough rolls stuffed with brown sugar, chocolate and cinnamon. That's IT. Honestly, nothing to it. It's almost embarrassing.
But not quite.
Let us peepeth.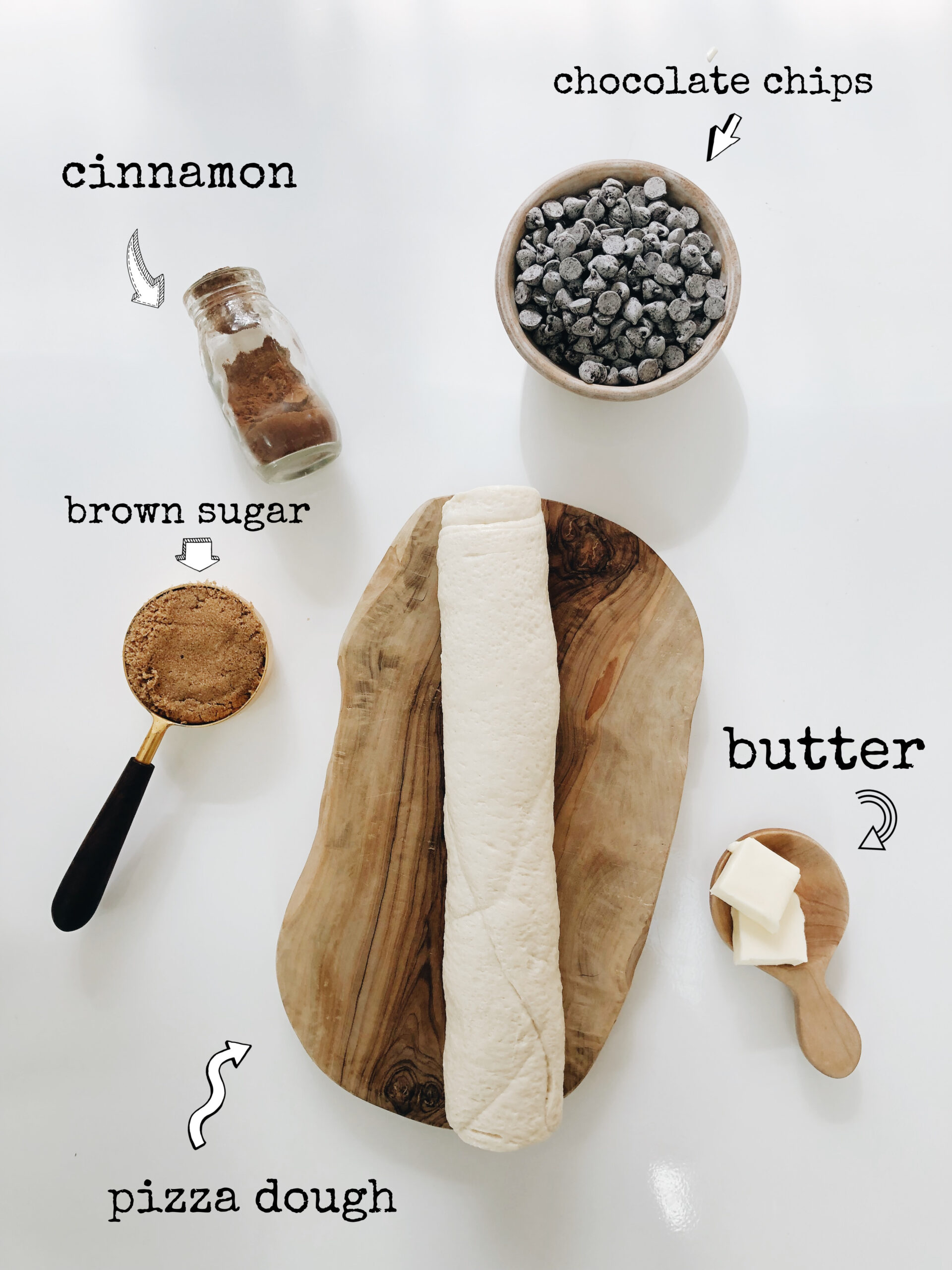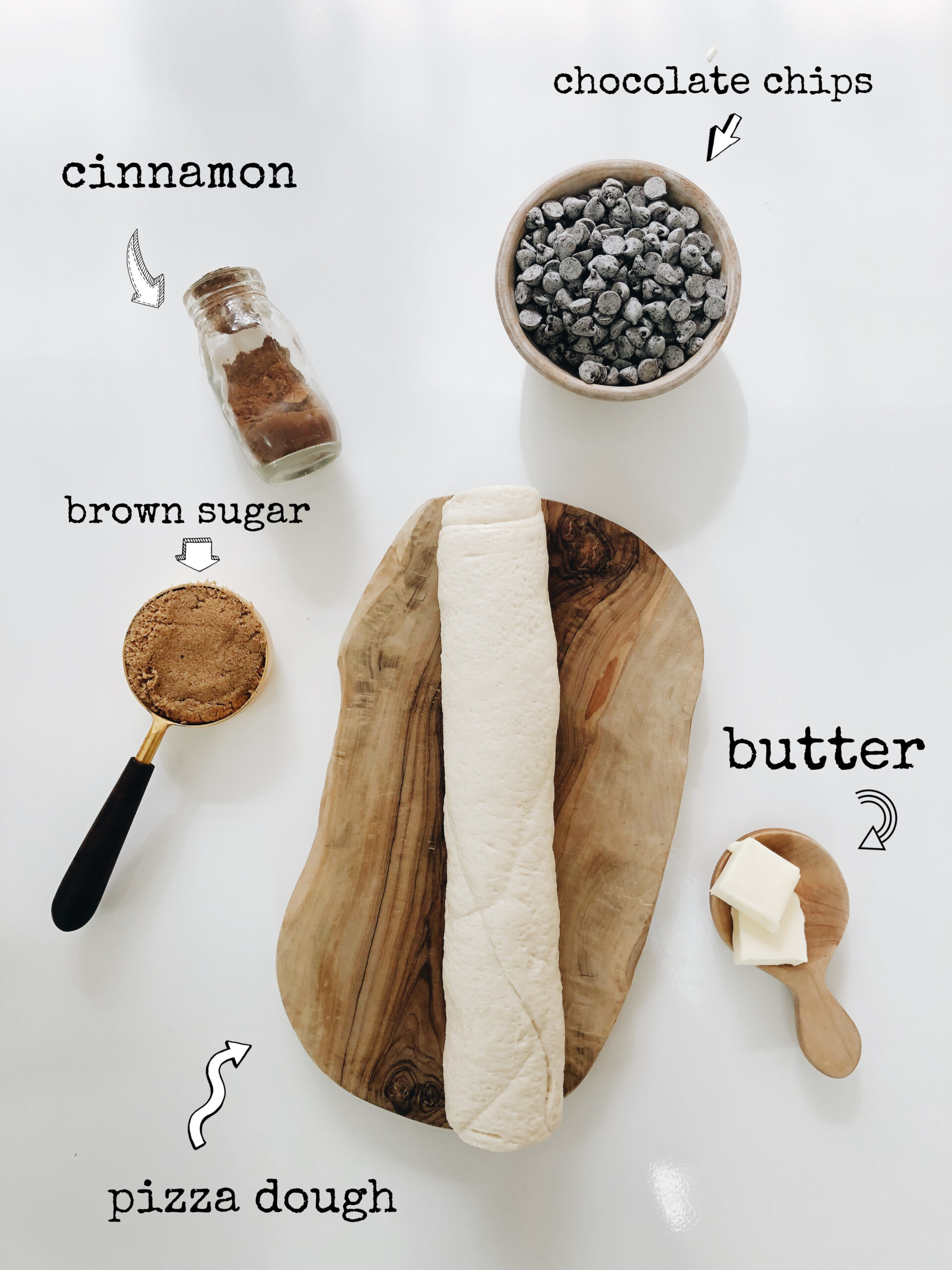 I used store-bought pizza dough (the kind in the tube!) but if you want to make your own or pick up from a local pizza place, it all works. It's CHRISTMASTIME, for crying out loud.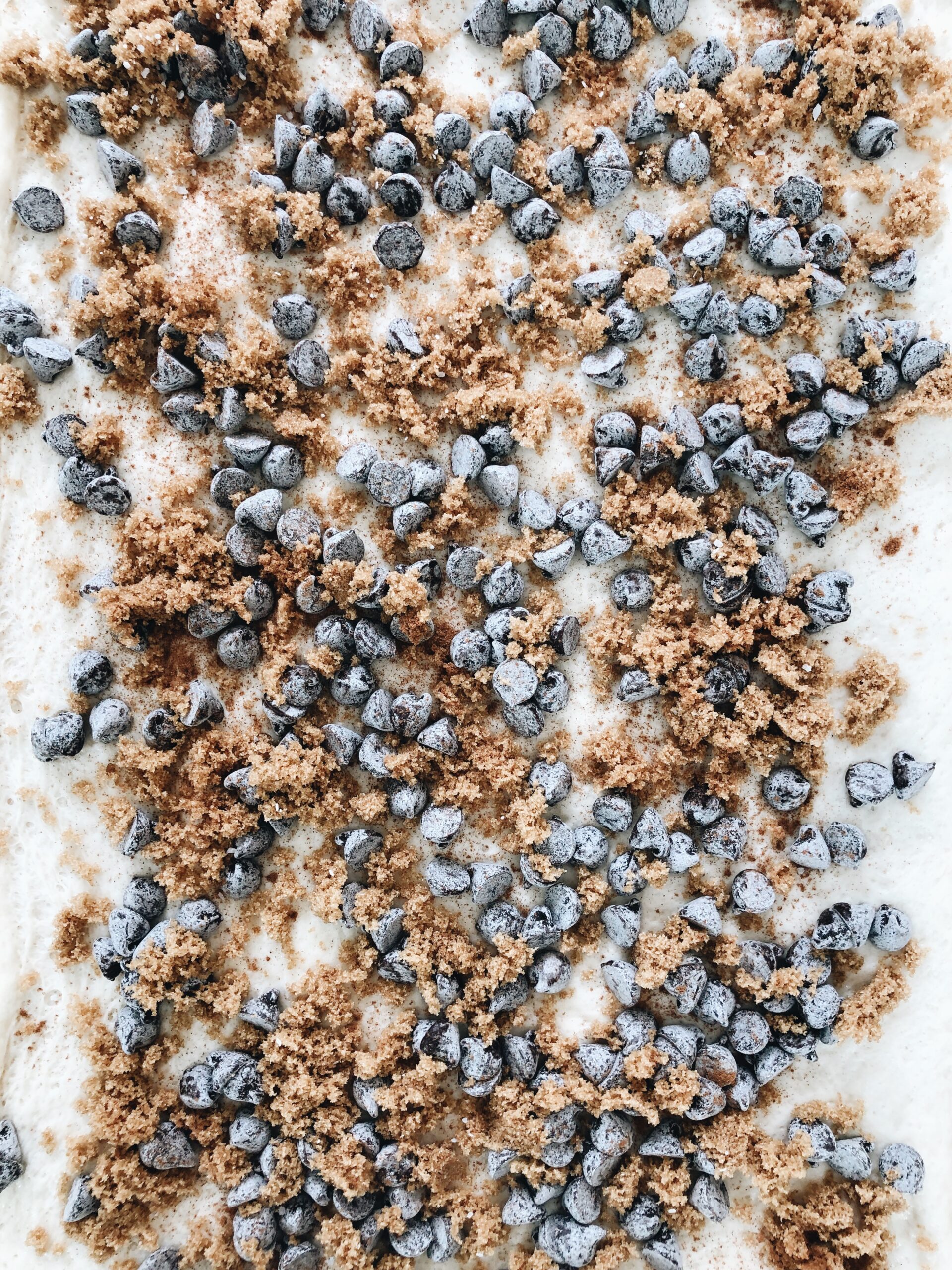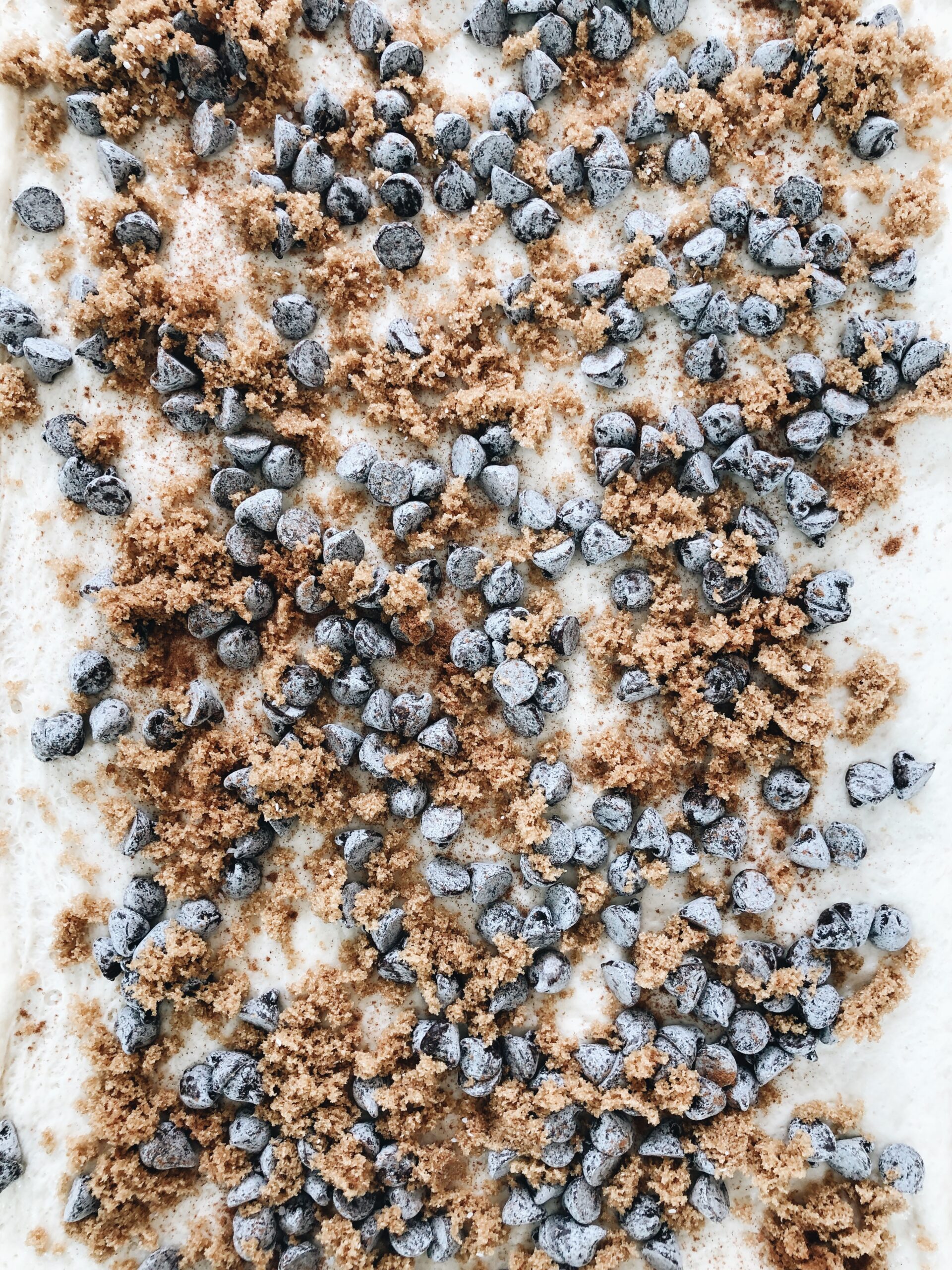 However, the store-bought might be the best route because you'll roll it out into a giant rectangle.
I mean, if you can roll your own out into a rectangle, I need to see it. Send me a photo. That is mega impressive. Once it's rolled, you'll just sprinkle with brown sugar, chocolate chips (mine look weird but I swear they were still good!), and a pinch of cinnamon.
Like I said, nothing to it.
Oh! The first time I made these I added chopped pistachios to the mix and it was meh. They didn't give much crunch. If you WANT to add a nut, you fly. But without works great.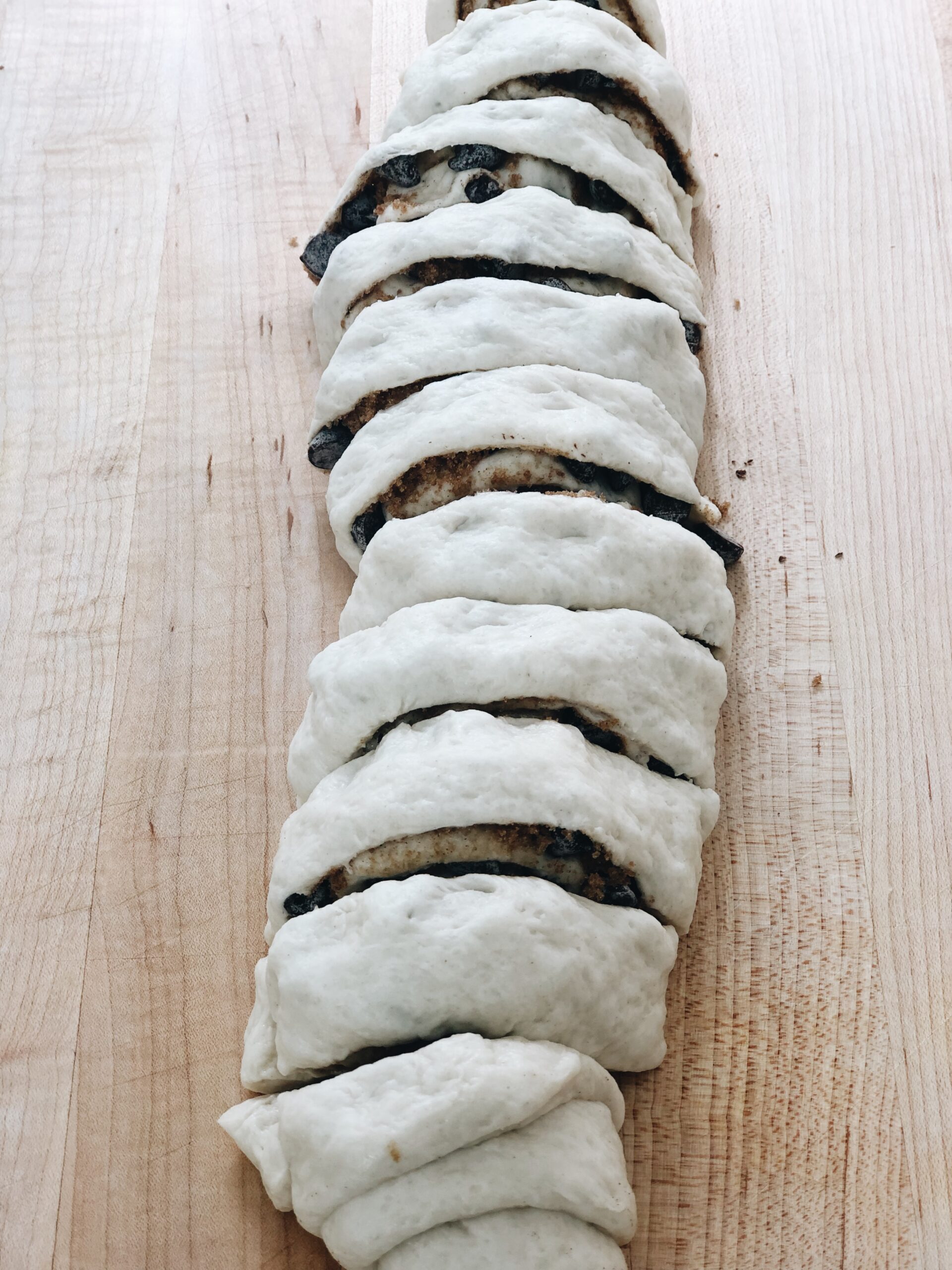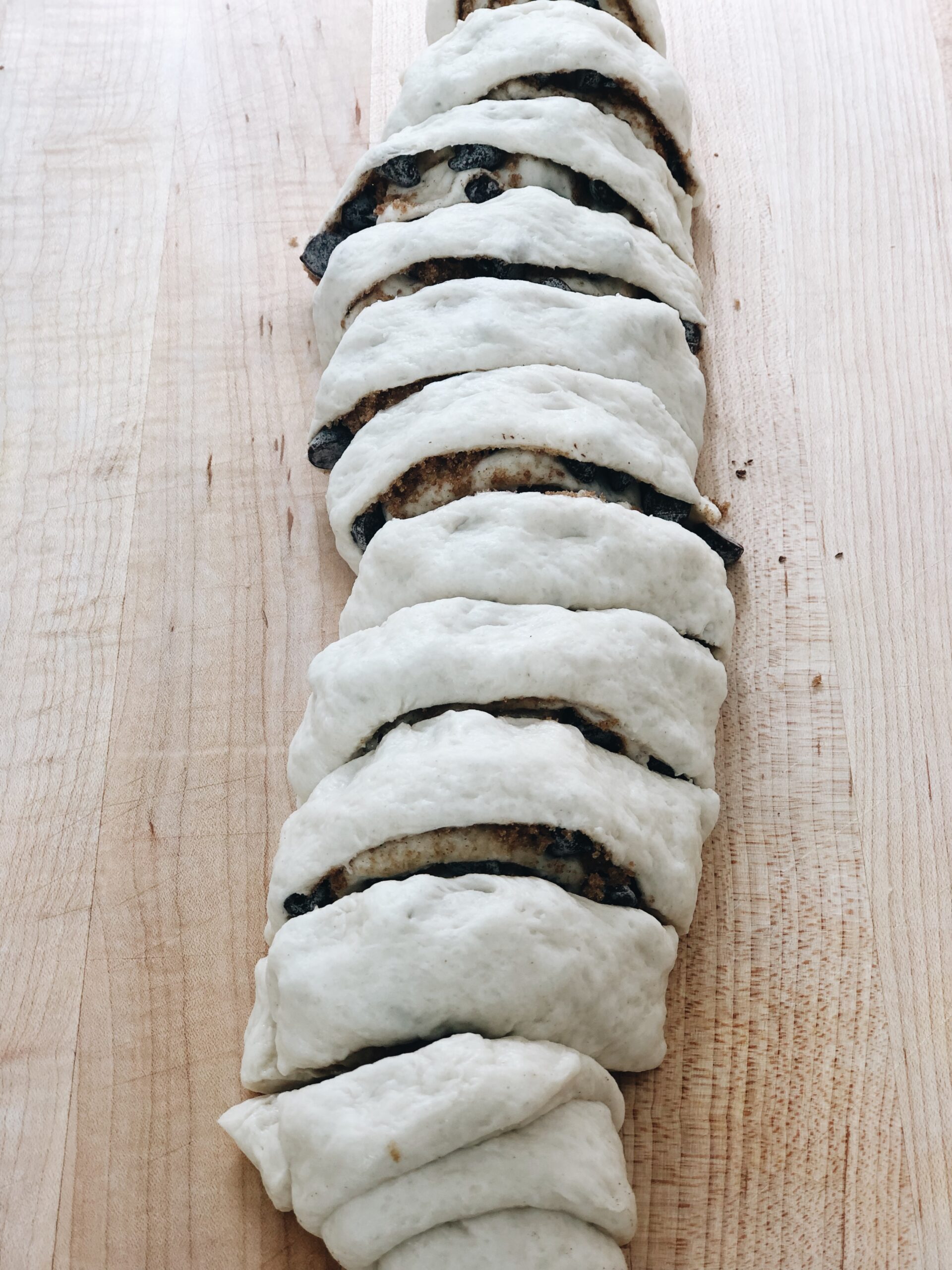 Roll it up from one end to the next, and using a serrated knife, just slice the log into little rounds. Look at you go.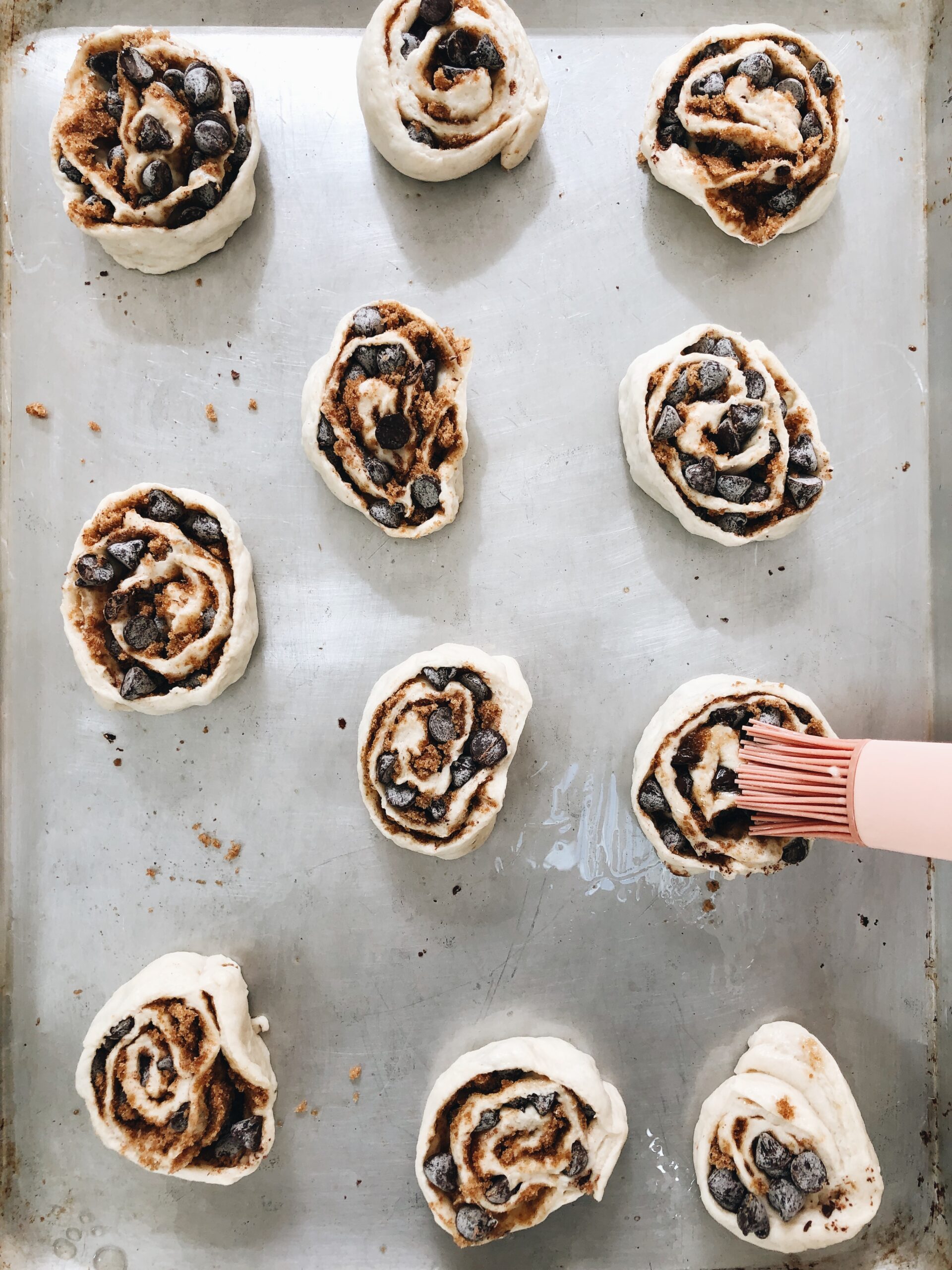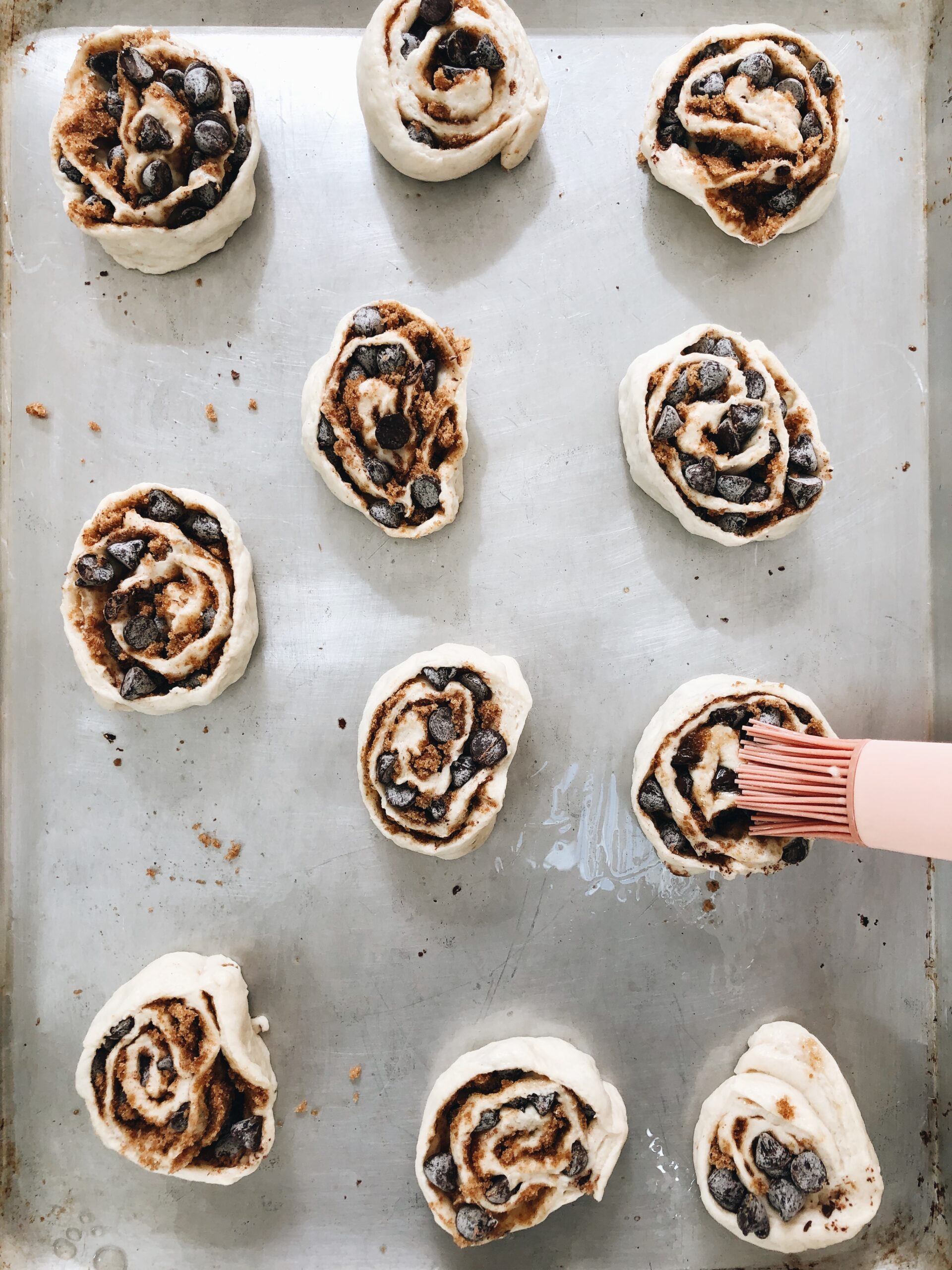 Then just place them on a rimmed baking sheet with the innards facing up, obvz. Brush those suckers with melted butter and violently throw them into a hot oven.
Ten minutes? Fifteen? Check at the ten-minute mark. Things around about to get so good.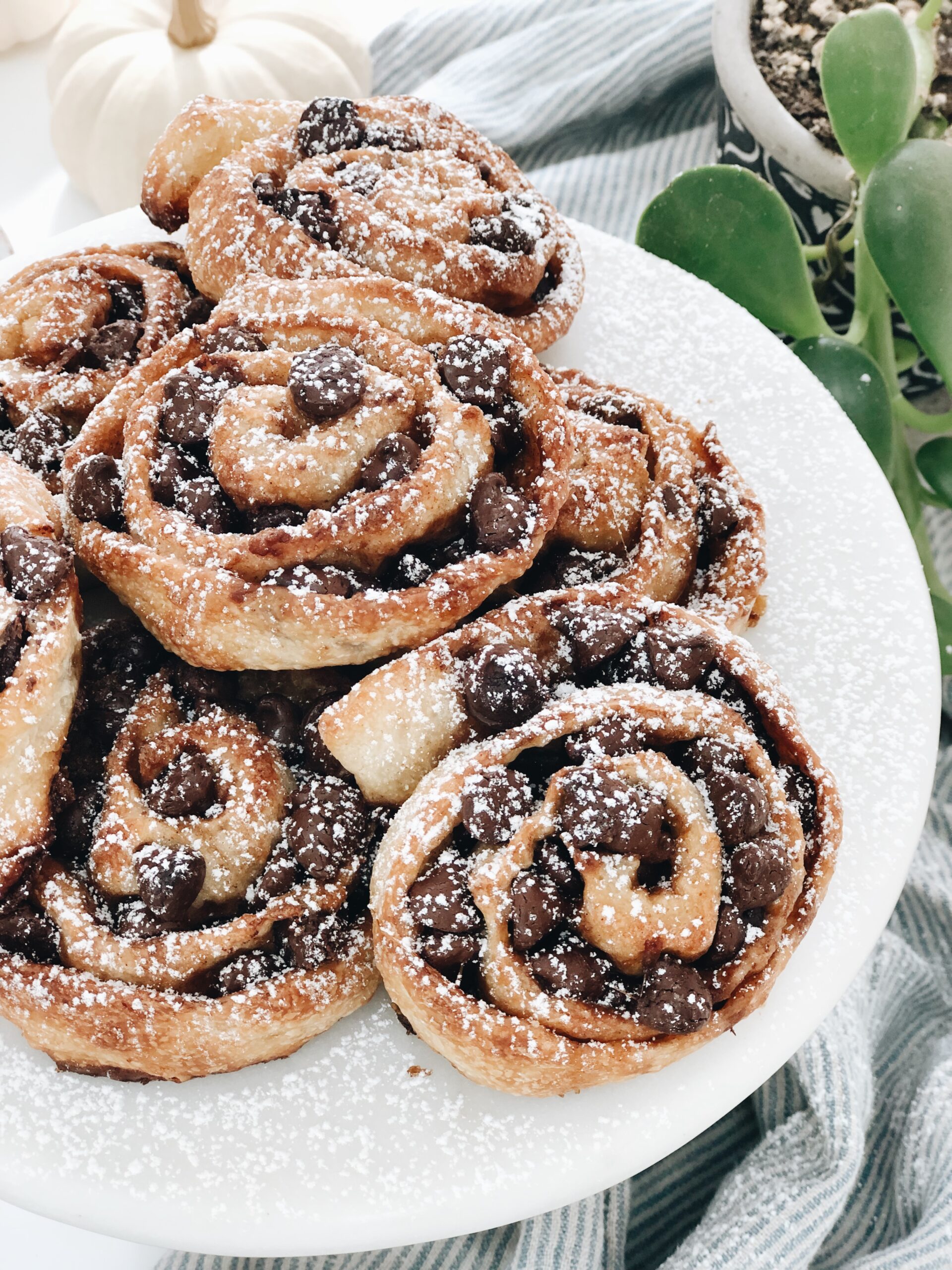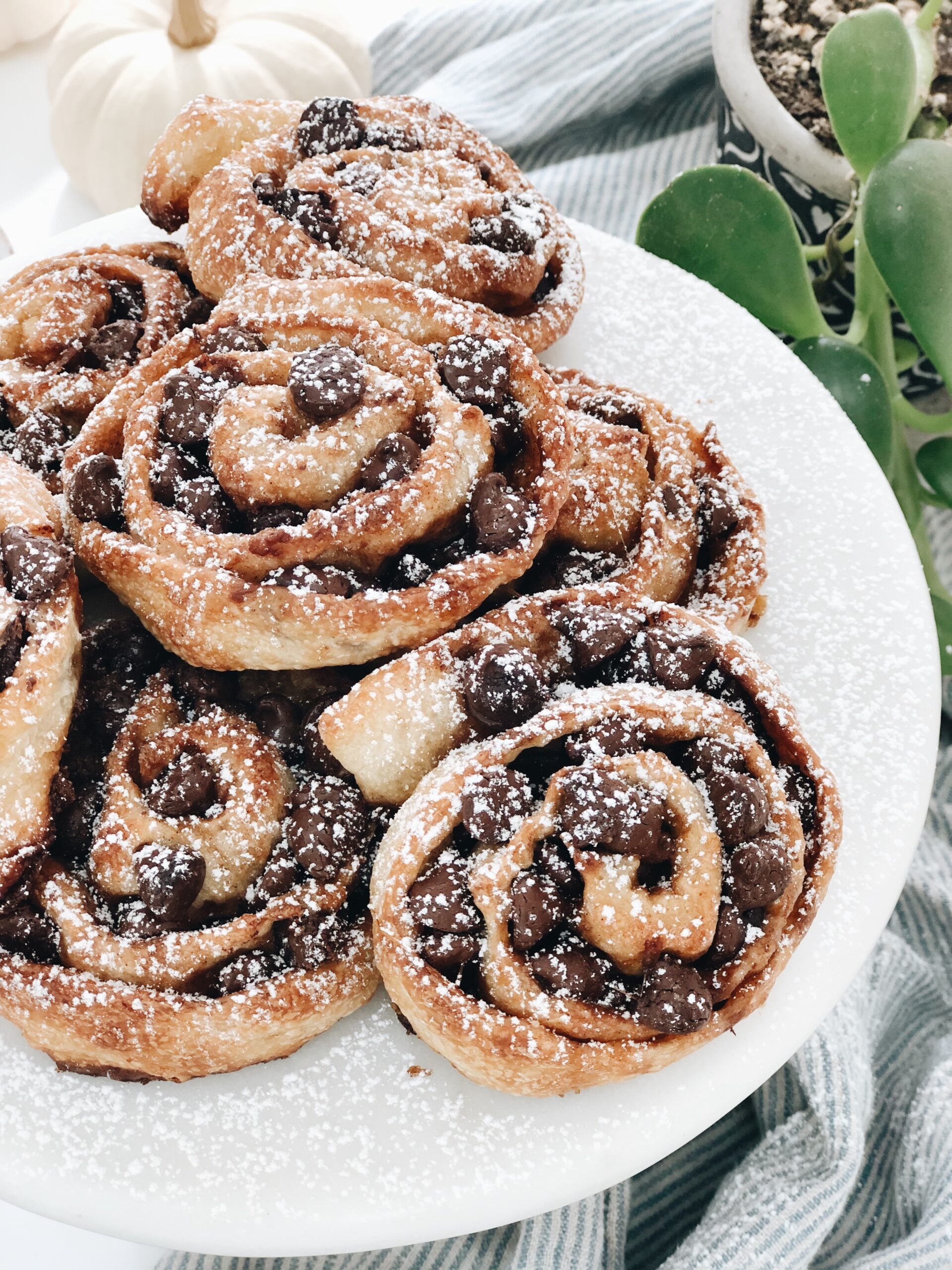 Hiiiiiiiya. So cute. The chocolate melts a little, but still holds its shape. The sugar caramelizes and creates a crunch that's pretty dern stellar. And the powdered sugar just takes it all to a Christmas Eleven.
SUPER easy for a middle-of-the-afternoon snack. A festive dessert, and even a breakf – oh wait I said we weren't admitting that! Right.
You do what you want. It's Christmas.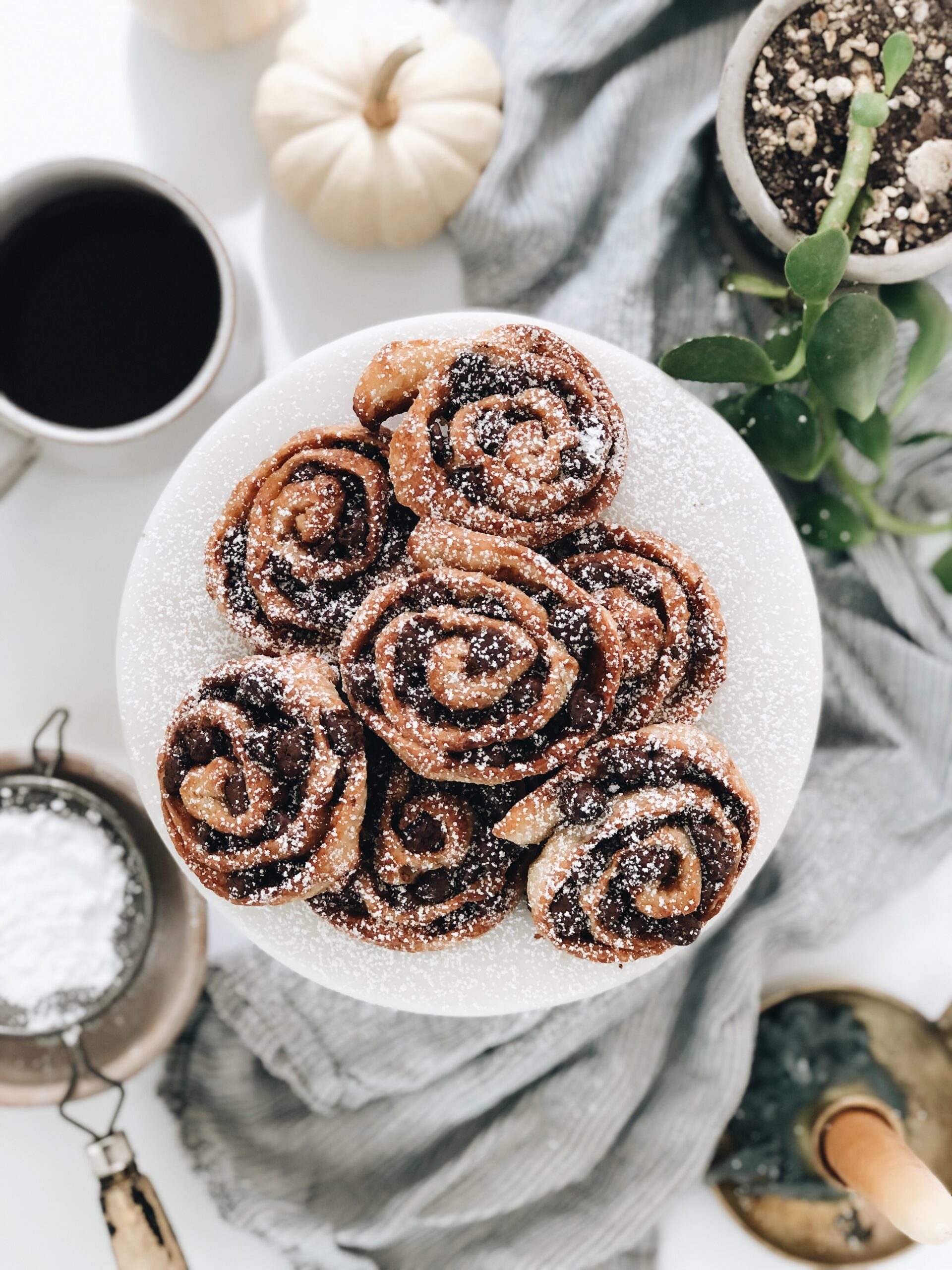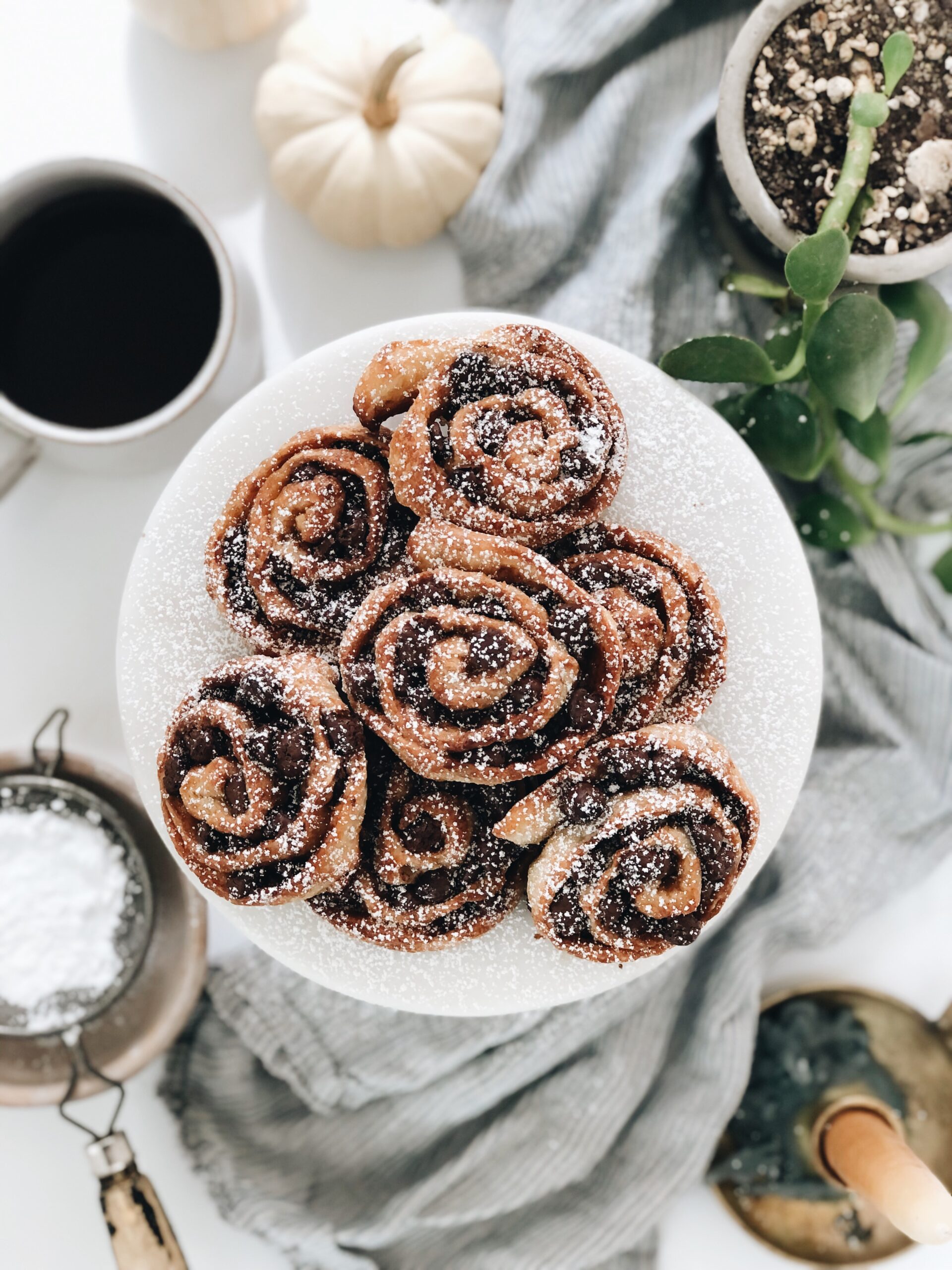 Hubba hubba.
Ingredients
11 oz tube of pizza dough
1/3 cup brown sugar
1 cup semi-sweet chocolate chips
1/8th tsp cinnamon
2 Tbs. butter, melted
Powdered sugar, for garnish
Instructions
Preheat your oven to 425.
Roll the pizza dough out on a lightly floured work surface. Sprinkle the brown sugar over the dough, leaving about an inch at the edges. Top with an even sprinkle of chocolate chips and cinnamon. Gently roll up the pizza dough from one end to the next, making sure none of the filling flops out.
Using a serrated knife, slice the roll into even rounds. Gently place the rounds on a baking sheet, open side up. Brush the tops with butter and bake roughly ten minutes, or until the rolls have turned golden brown and the chocolate is starting to melt a little.
Arrange the warm rolls on a cake stand or platter (anything works) and top with powdered sugar!
Makes 11-12 rolls, depending on how you cut them.
7.8.1.2
543
https://bevcooks.com/2021/12/chocolate-pizza-rolls/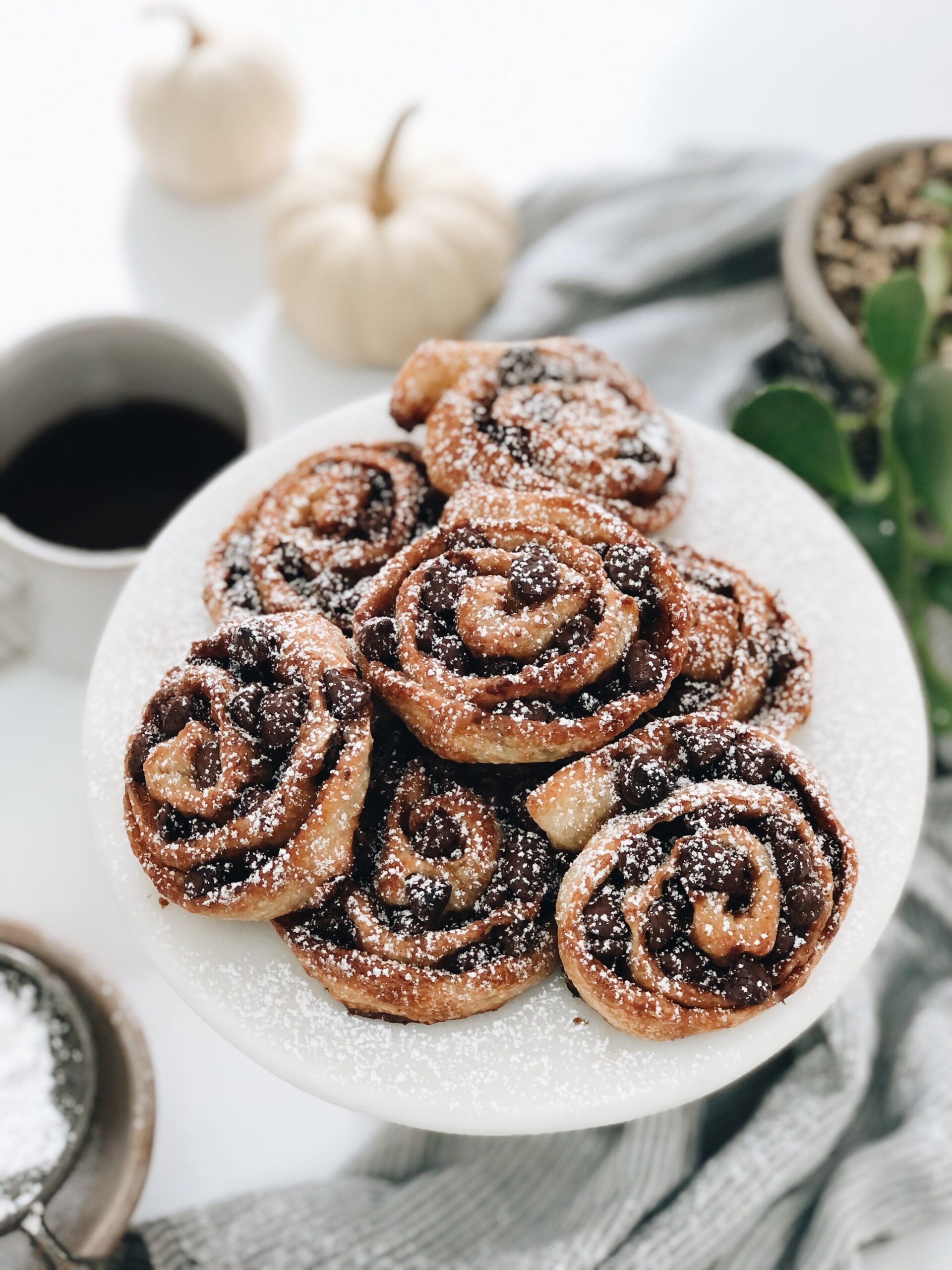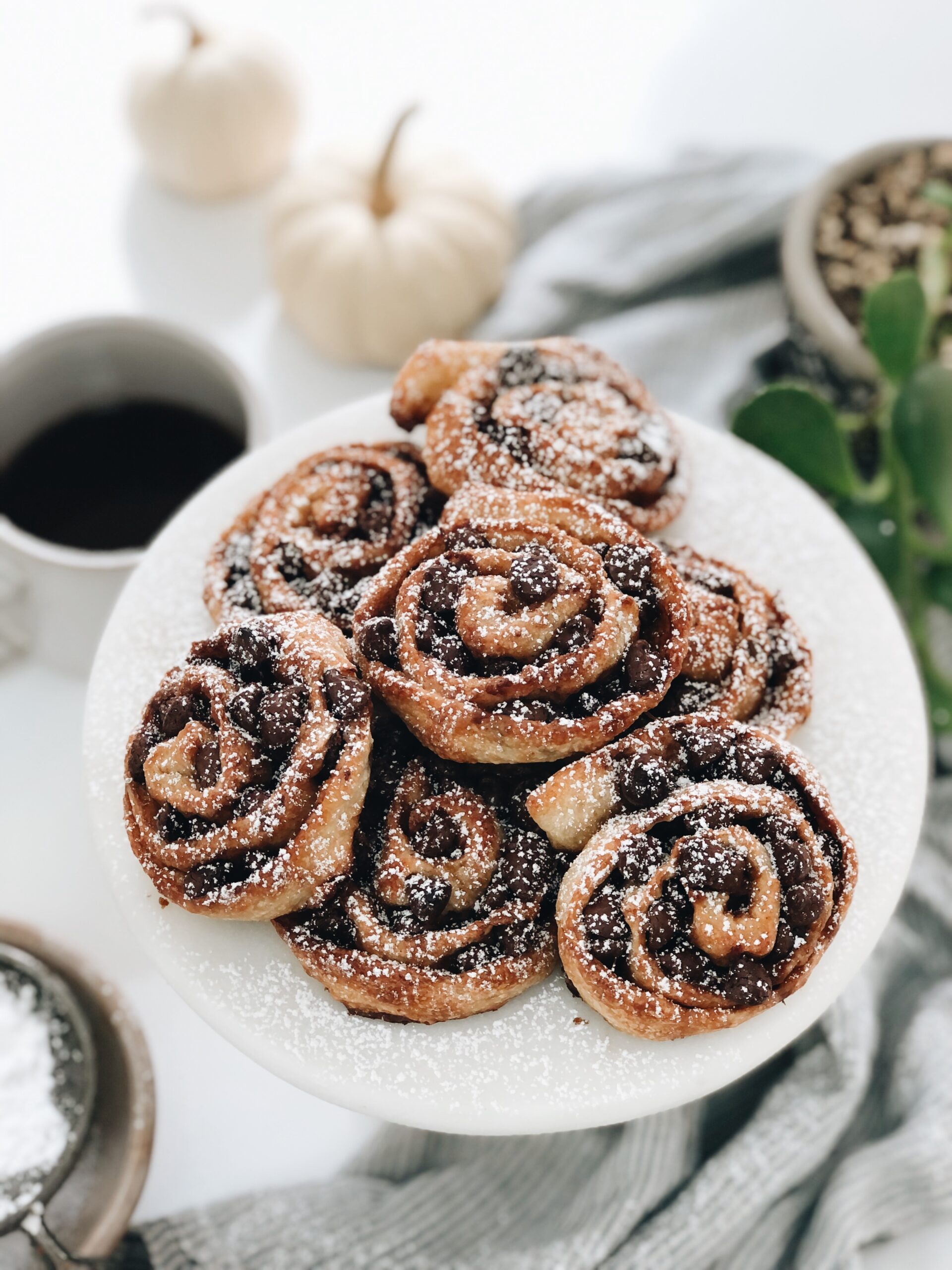 Look, on Thursday you're getting Omega-3s, JUST LEAN IN, OKAY?