A lot of words, I know. I know!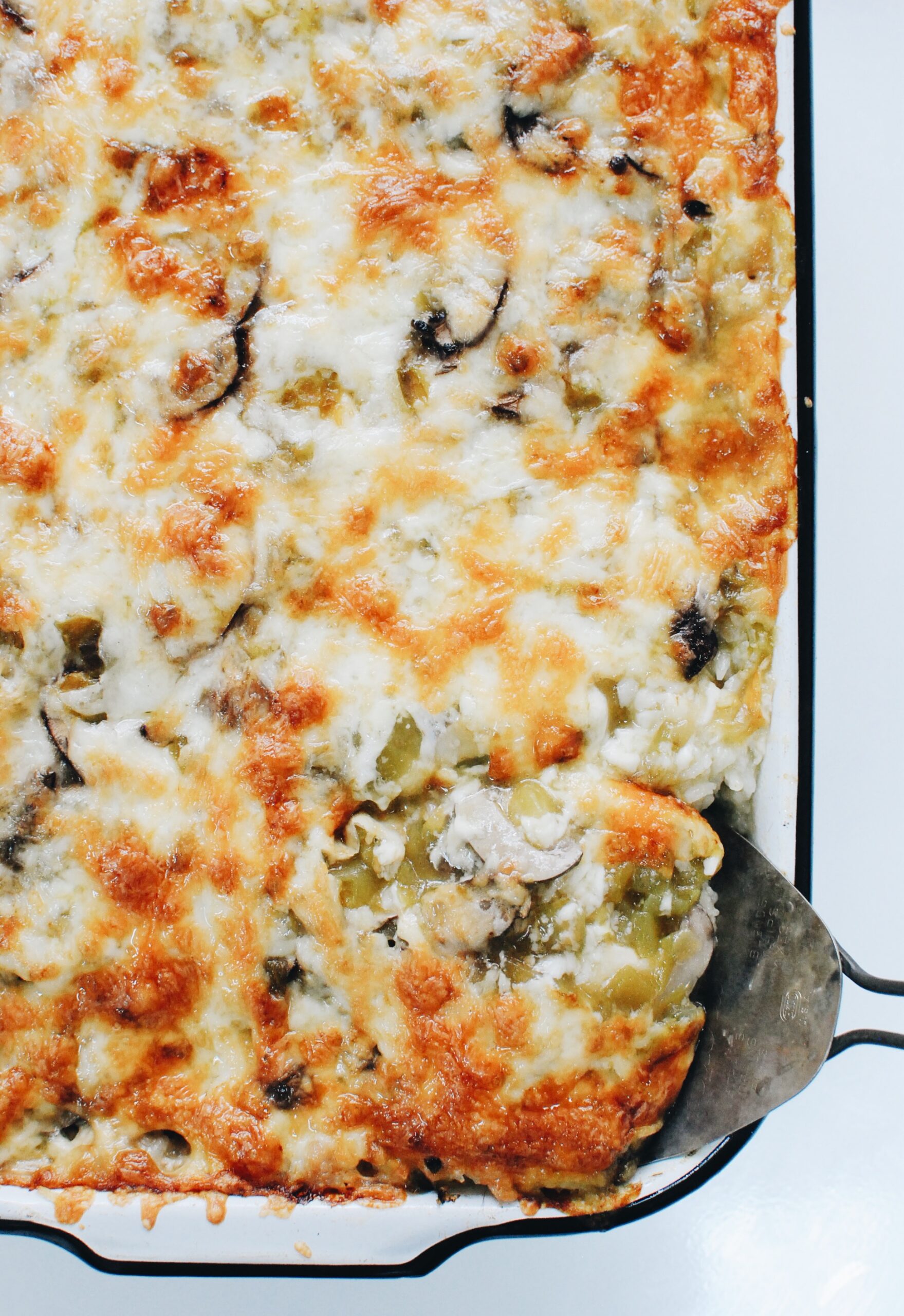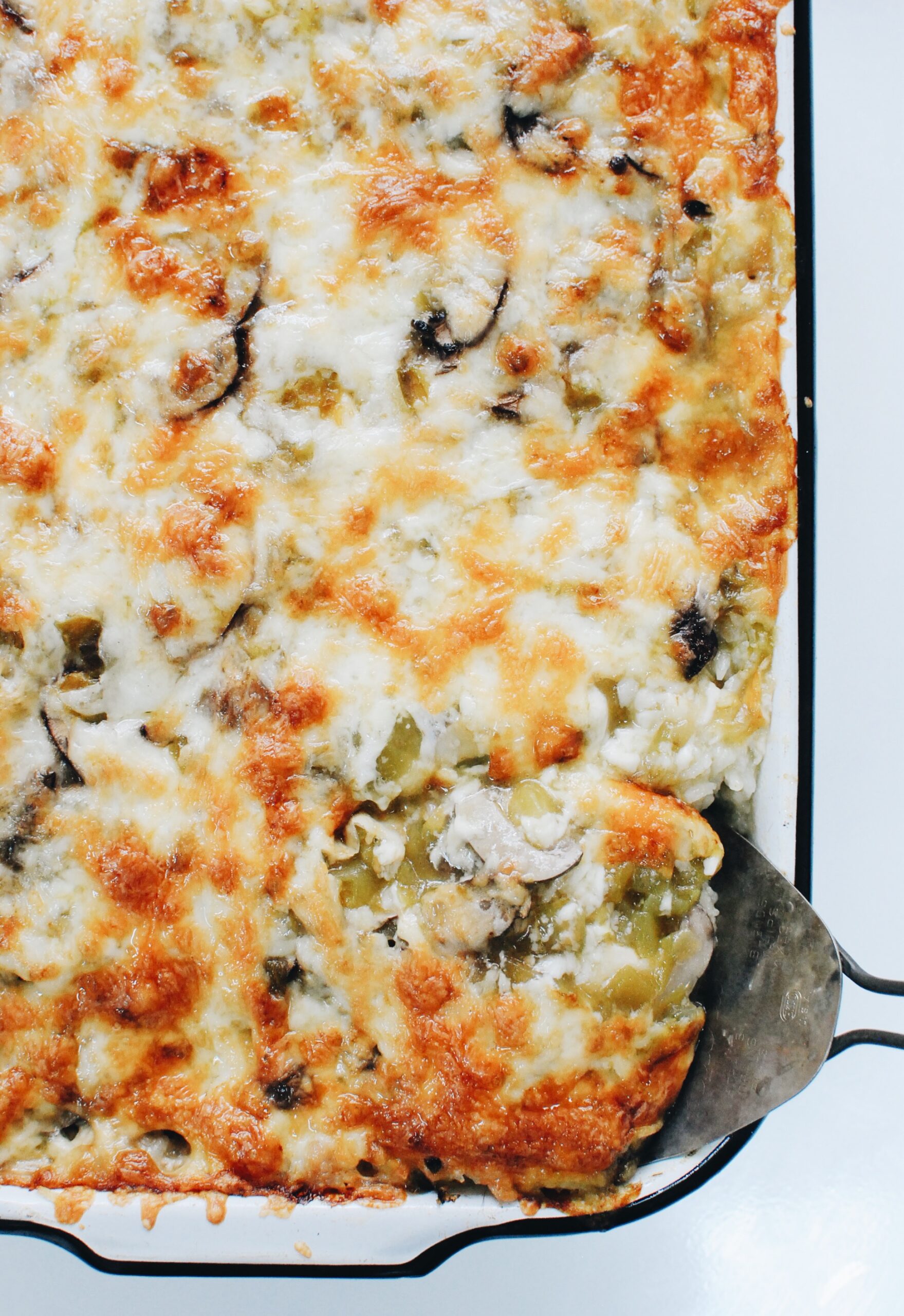 But completely necessary, because there is so much happening in this thing. So much comfort. So much nostalgia. So much wintery warmth, your head will fall off.
First of all, it's a casserole, so hi yes, all will be satisfied. Another thing about this is that you can leave the chicken out to keep it vegetarian (and swap in veggie stock for the recipe, don't come at me). Second of all, it's an enchilada casserole, so it's extra omg.
Let us peepeth.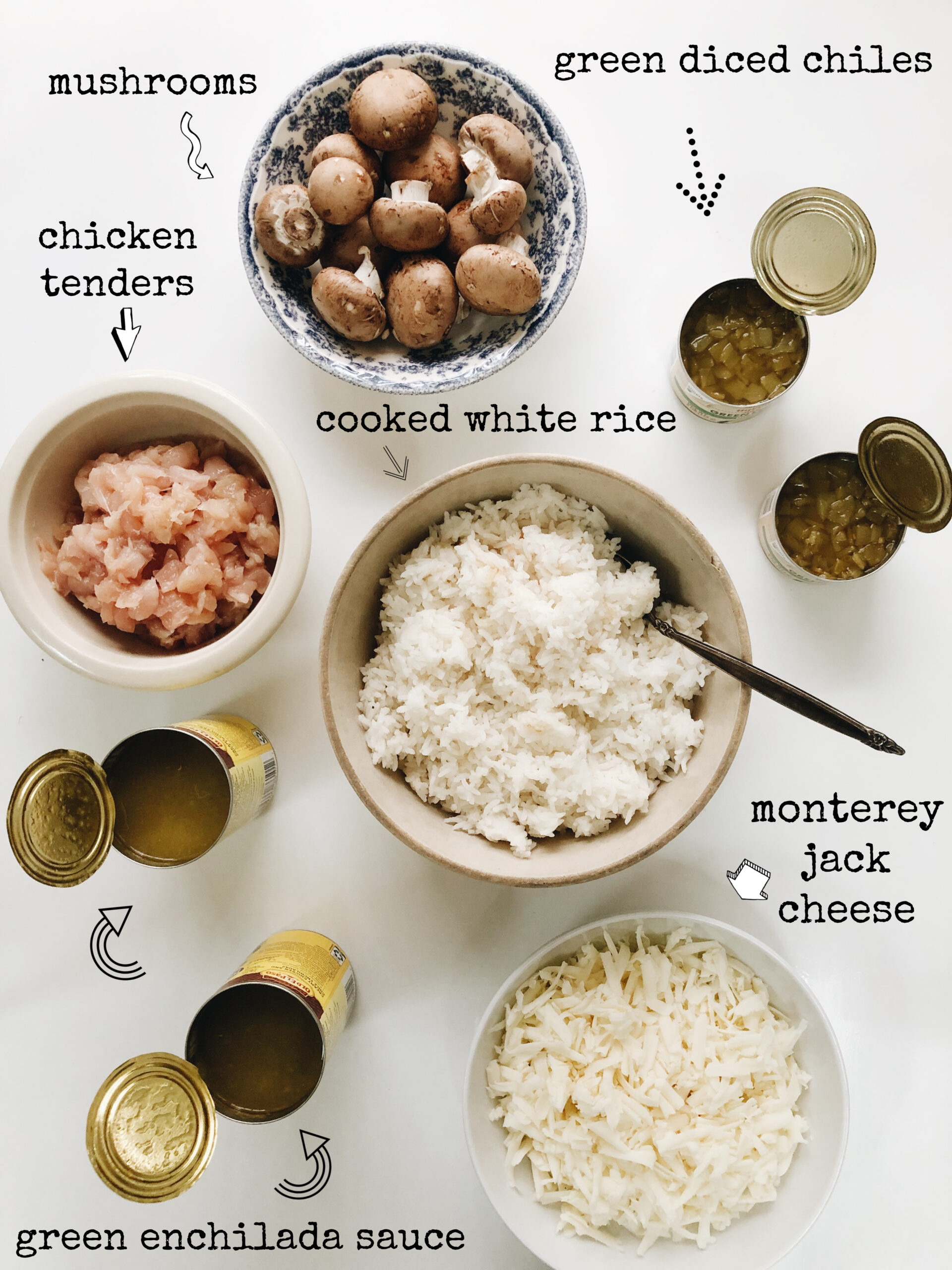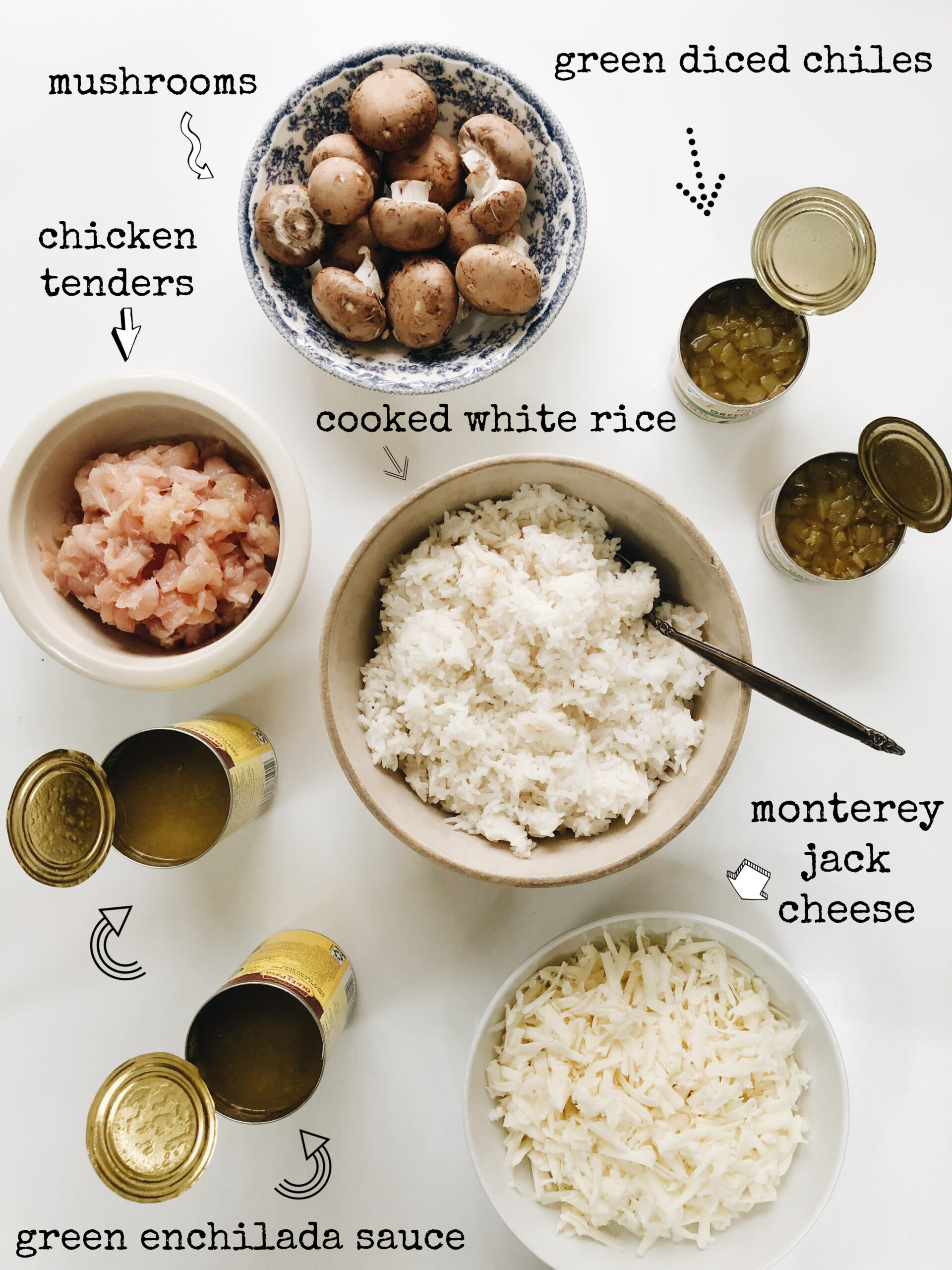 The rice, we need to discuss. I have instructions in the recipe on how to make the rice. Like, the ratios. We're gonna put two cups (!) of rinsed white jasmine rice in a rice cooker with two cups chicken stock and two cups water. It feels like a lot, but we're making a casserole! Trust it.
While the rice is cooking, you'll chop of some chicken tenders, slice some mushrooms, grate some cheese, and the rest are cans, man.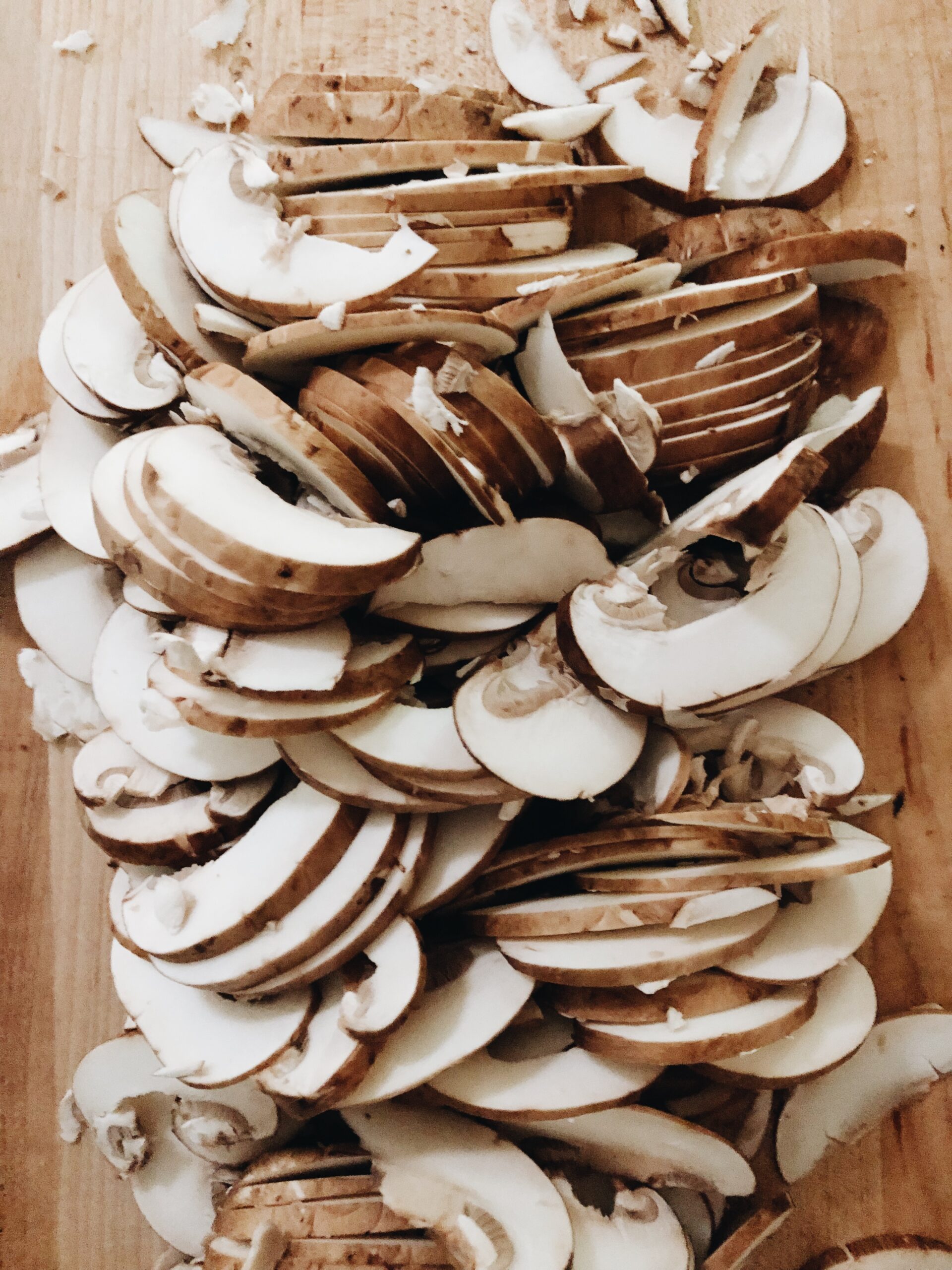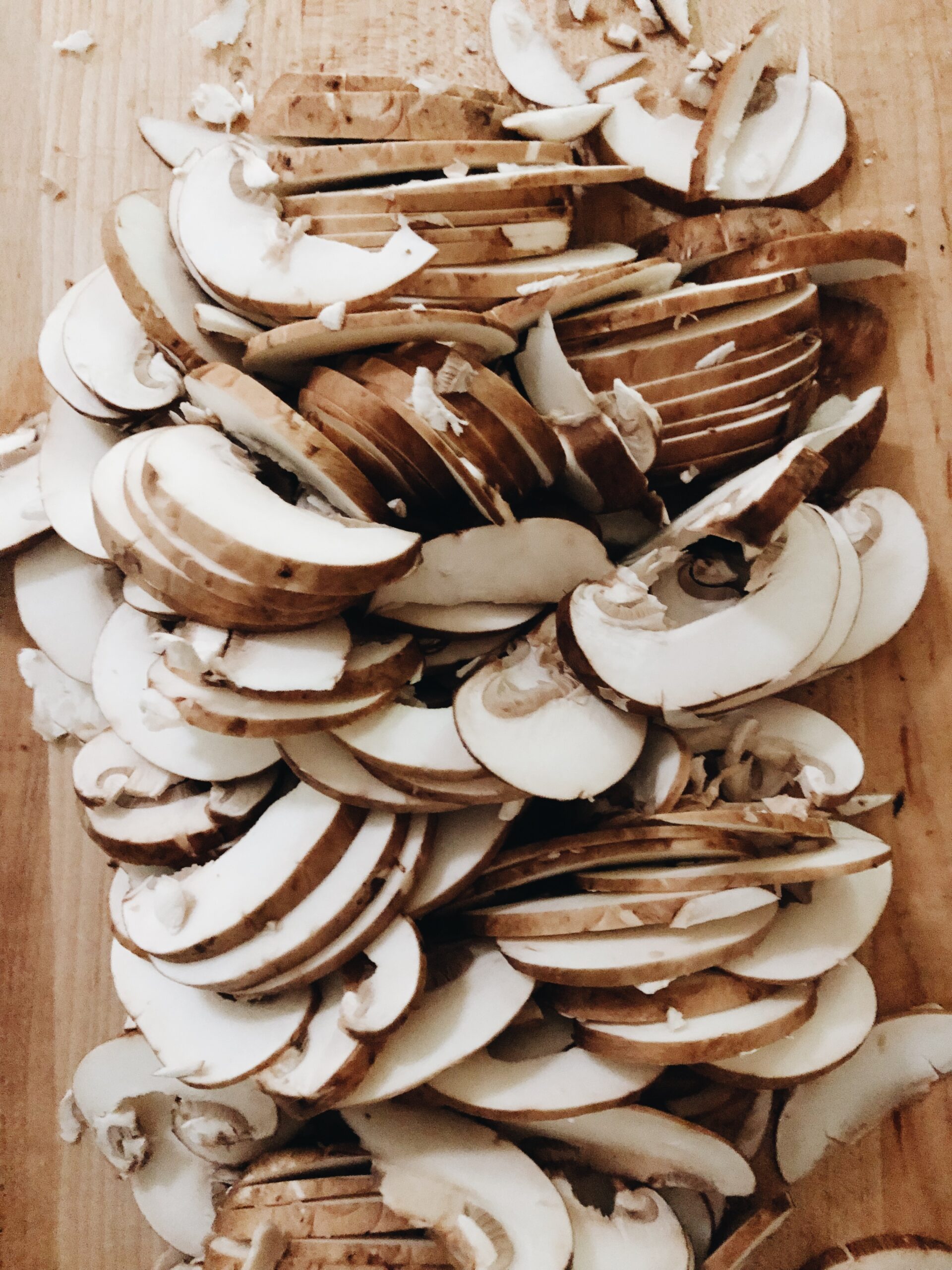 I used baby bellas in this, but you're more than welcome to use white button mushrooms (basically the same), or get fancy face with anything you're feelin'. They cap's the limit. Ha!
Never mind.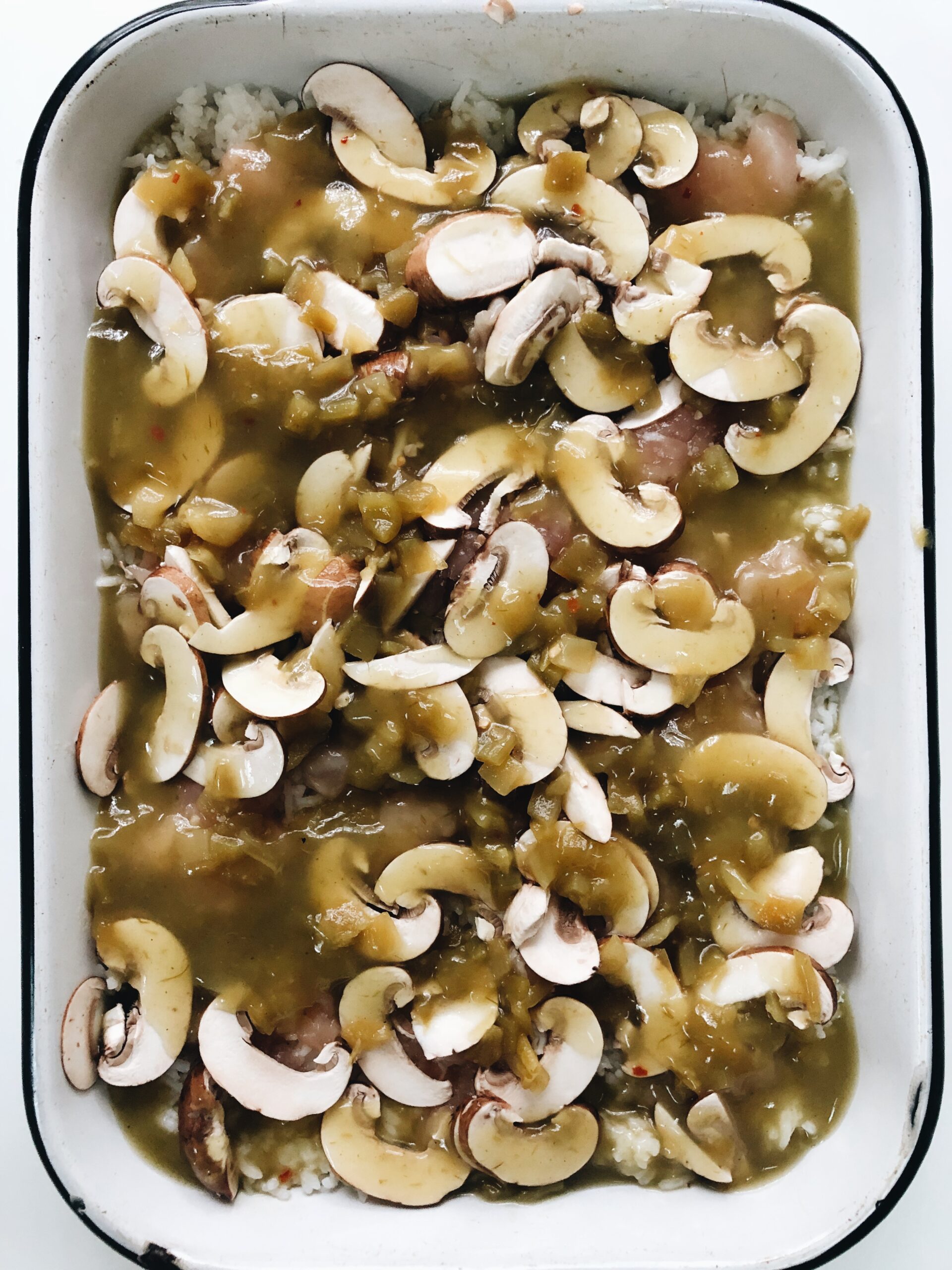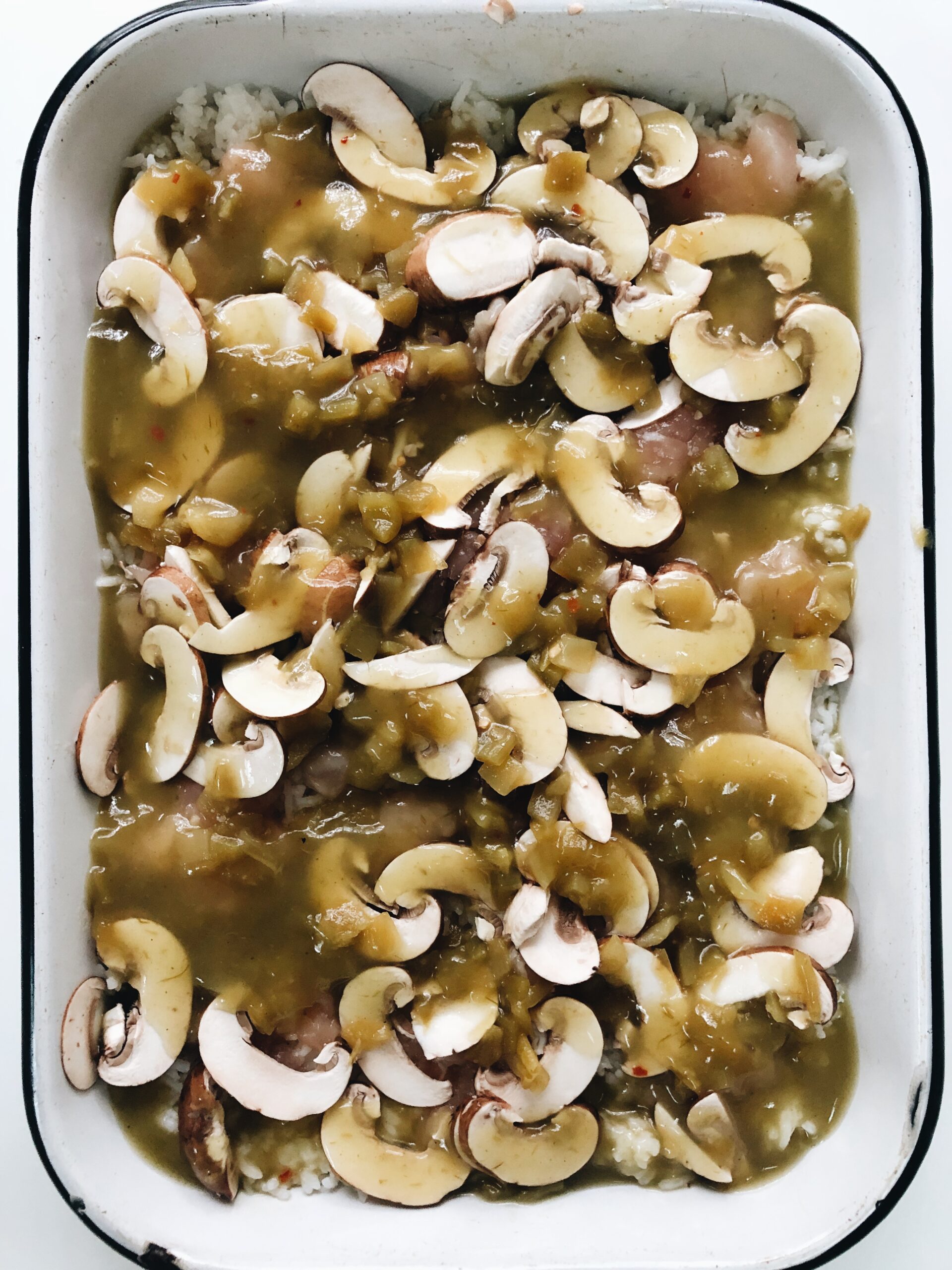 So this is the order of this thang: enchilada sauce on the bottom, half the cooked rice .(it's a lot, but we'll need it! I keep saying that but I feel like you're not registering it. You probably are.) Then the chopped chicken, sliced mushrooms, a pinch of salt, one can of green chiles, and a good pour of the enchilada sauce. Then you'll do it again! Rice, chicken, mushrooms, pinch of salt, chiles, the rest of the sauce. That flavorful enchilada sauce will creep down and coat the rice and do magical things in the oven. Just you wait 'Enry 'Iggins.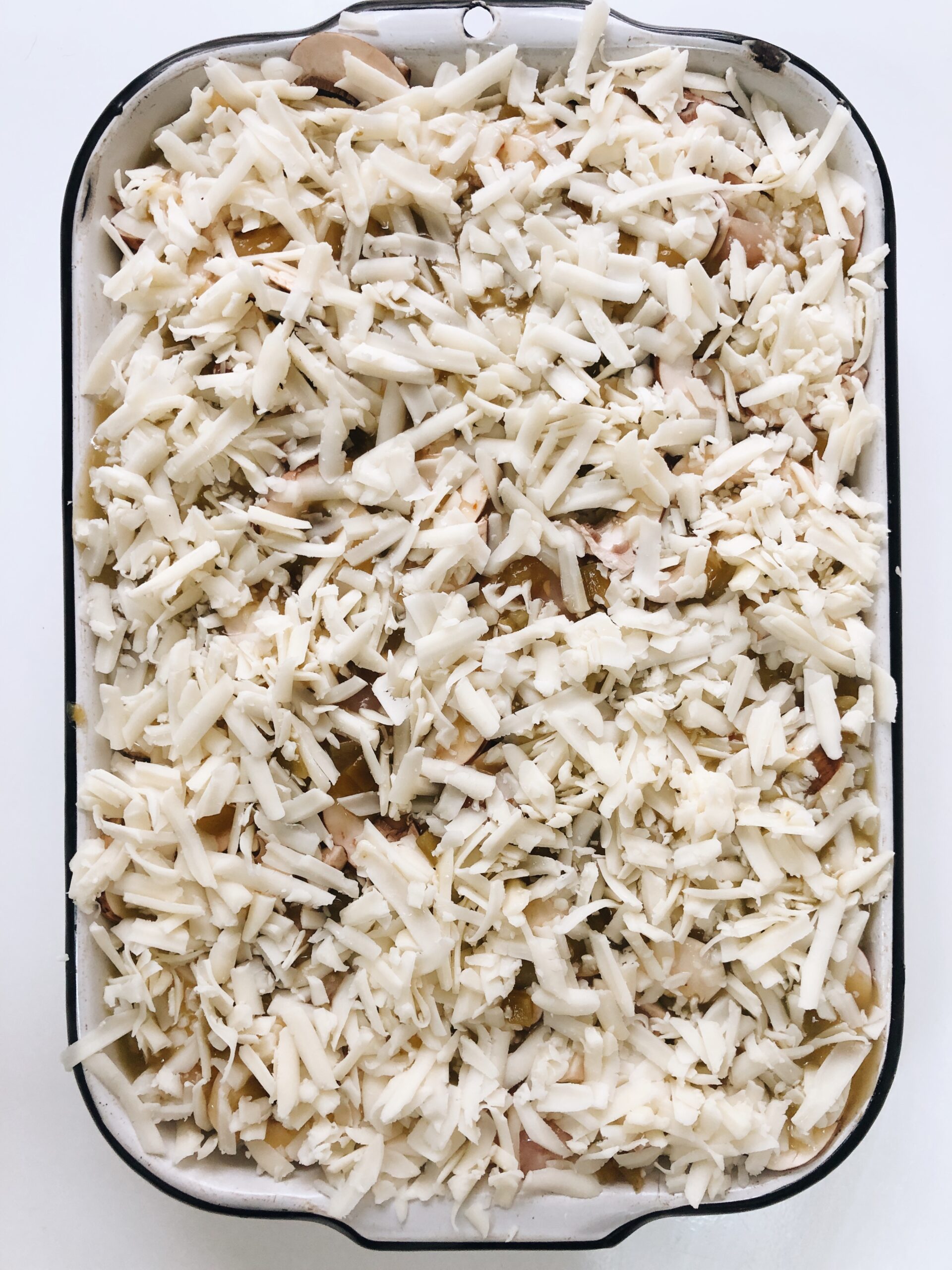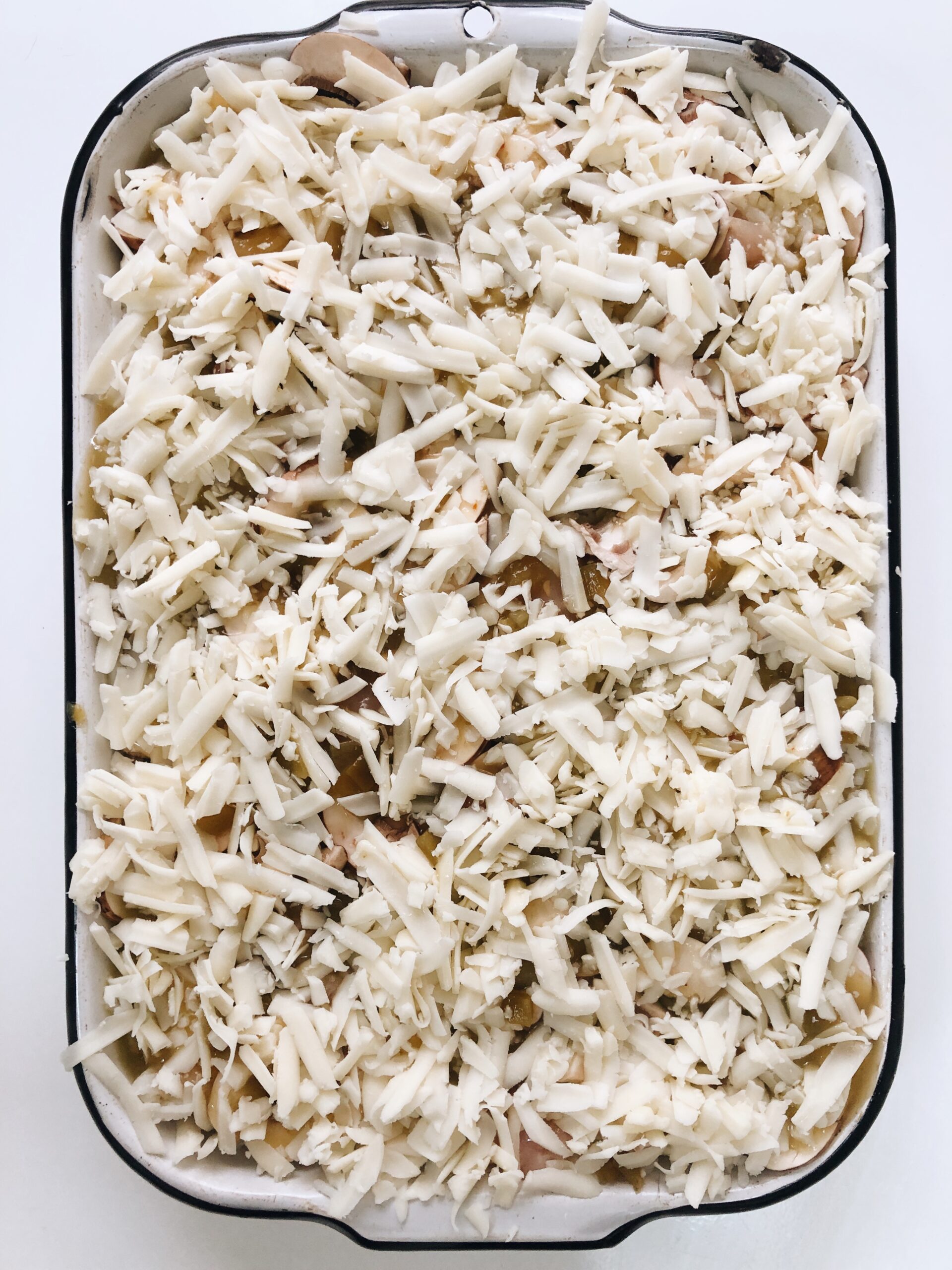 Don't forget the cheese! I used Monterey Jack, but if white cheddar or Pepperjack is more your jam, you fly.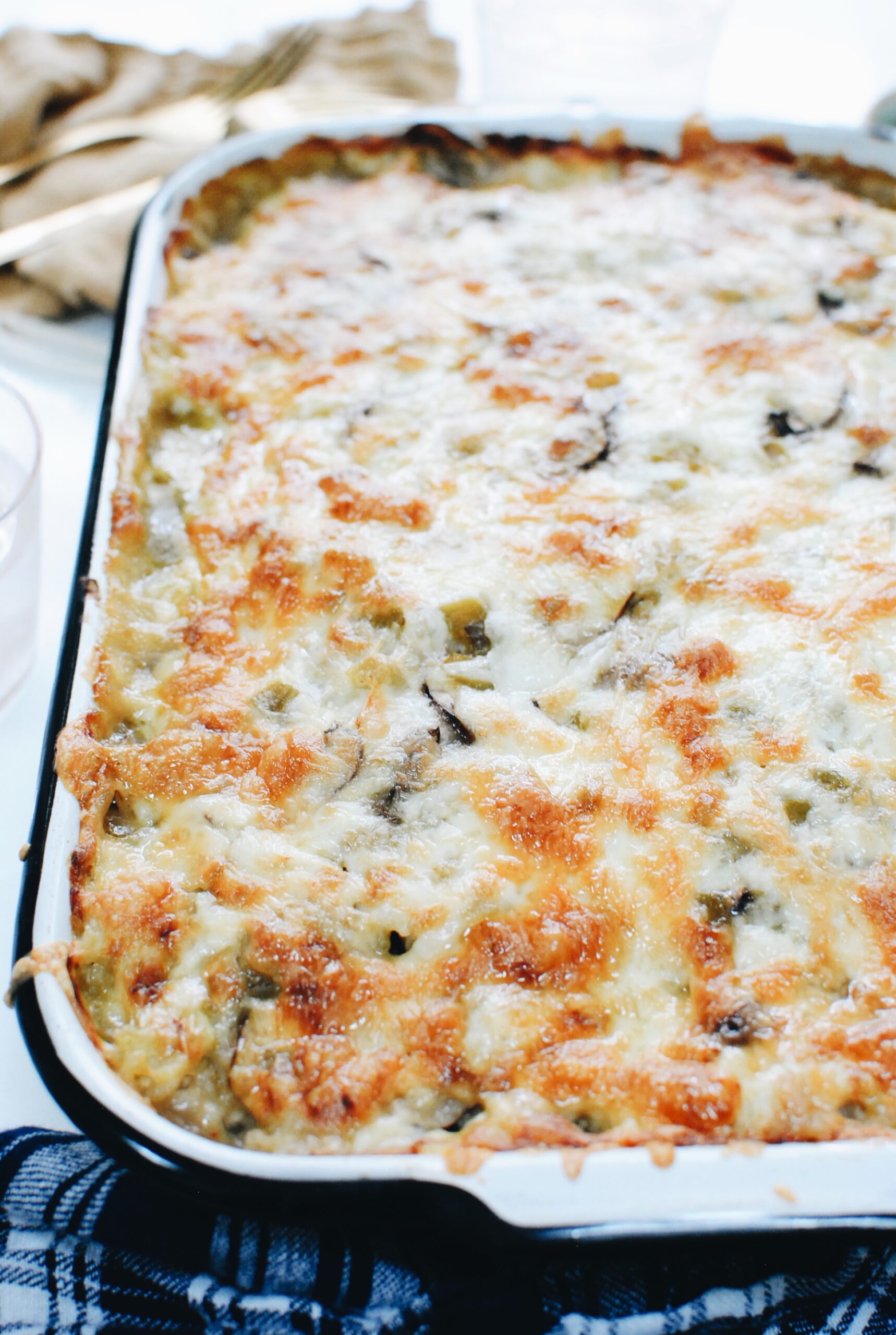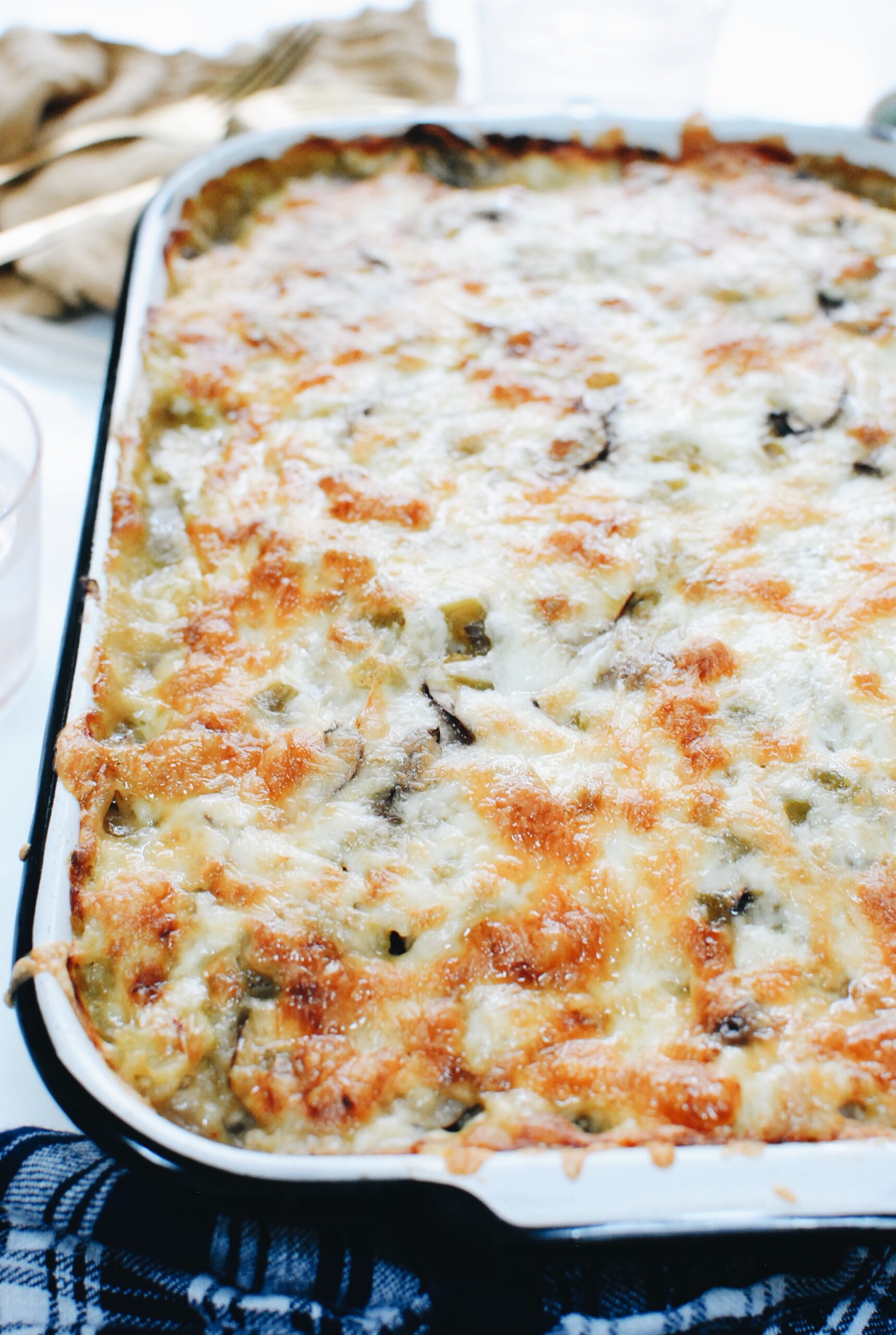 Hello, lover.
I'm telling you, the enchilada sauce (yes it's a canned short cut but you can't be mad at it) just gets all in that rice and makes it coated and creamy and flavorful and perfect. The chicken cooks, the mushrooms get tender, the cheese is bubbly and seductive, the chiles add a (very very) subtle kick, and the whole thing is simply a soothing dish of rosy cozy.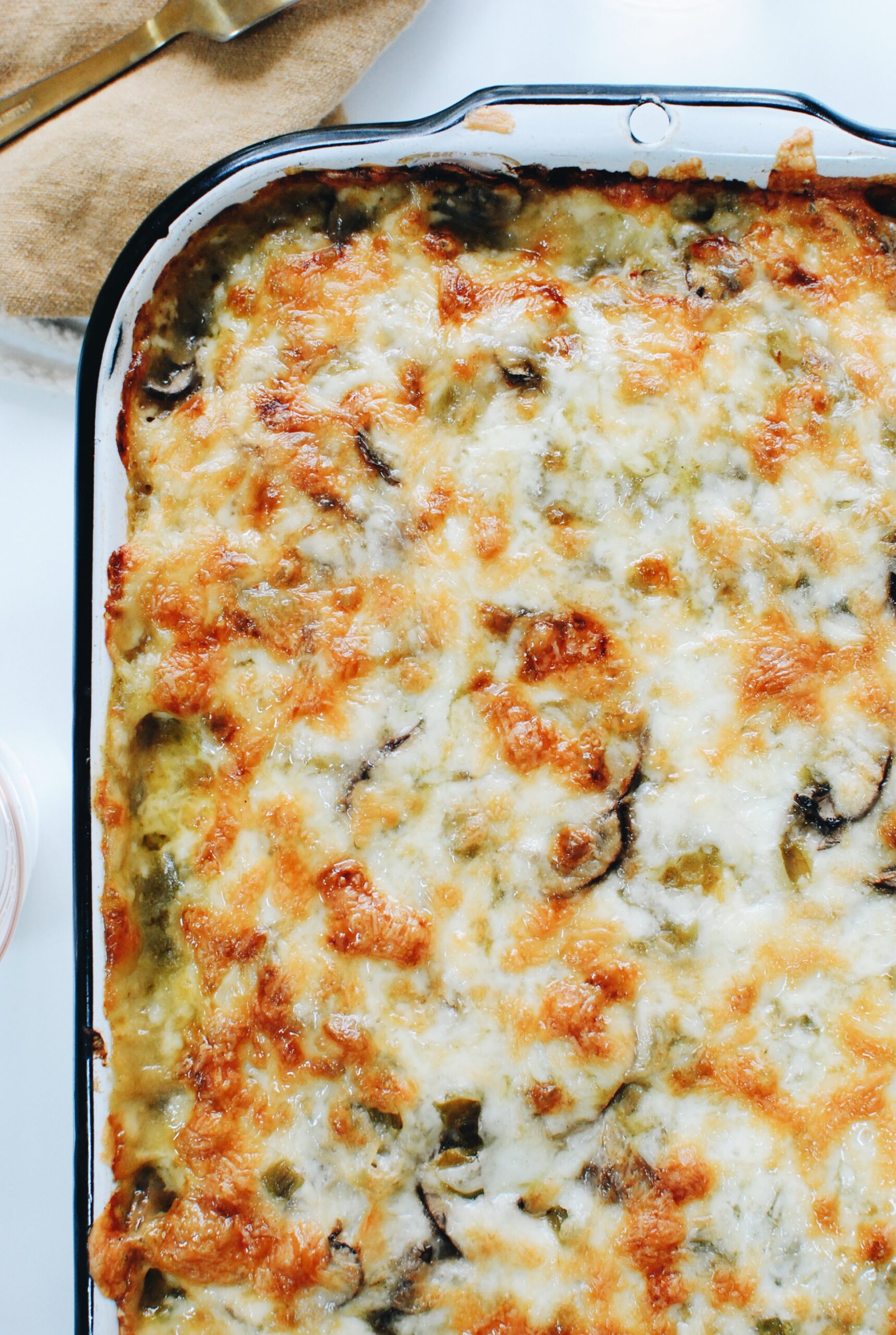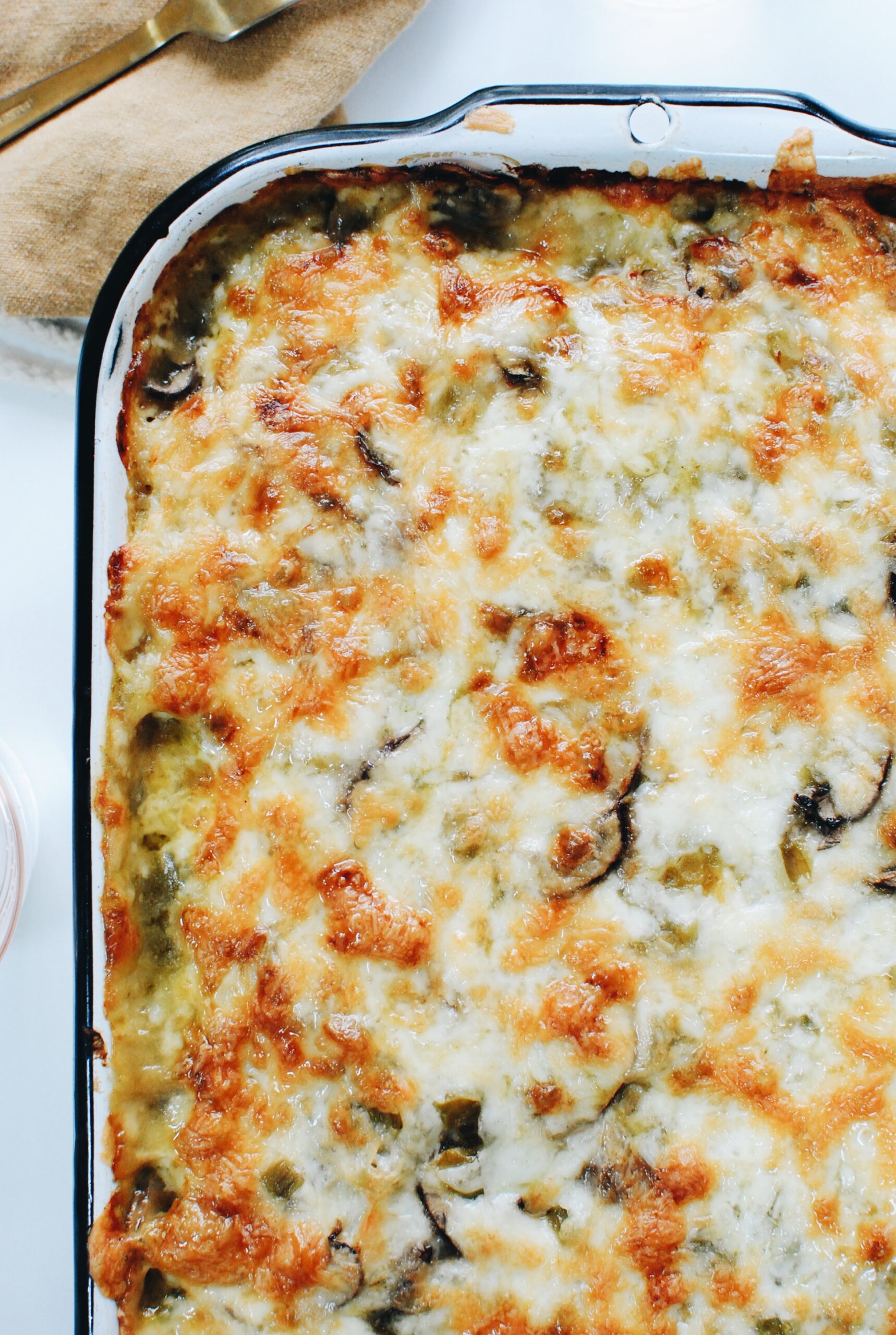 I don't know how you're not already completely inside this dish. How? How are you not?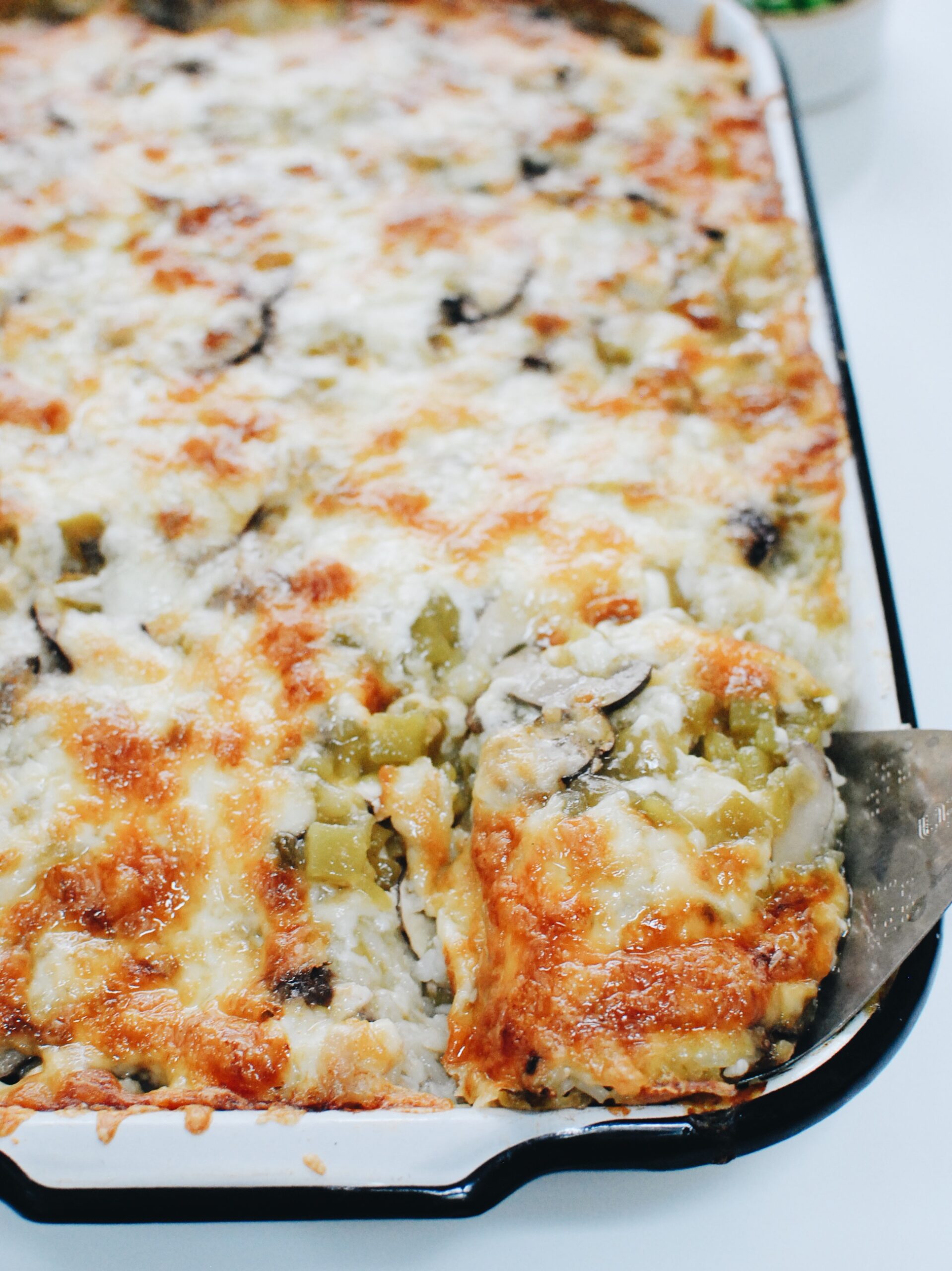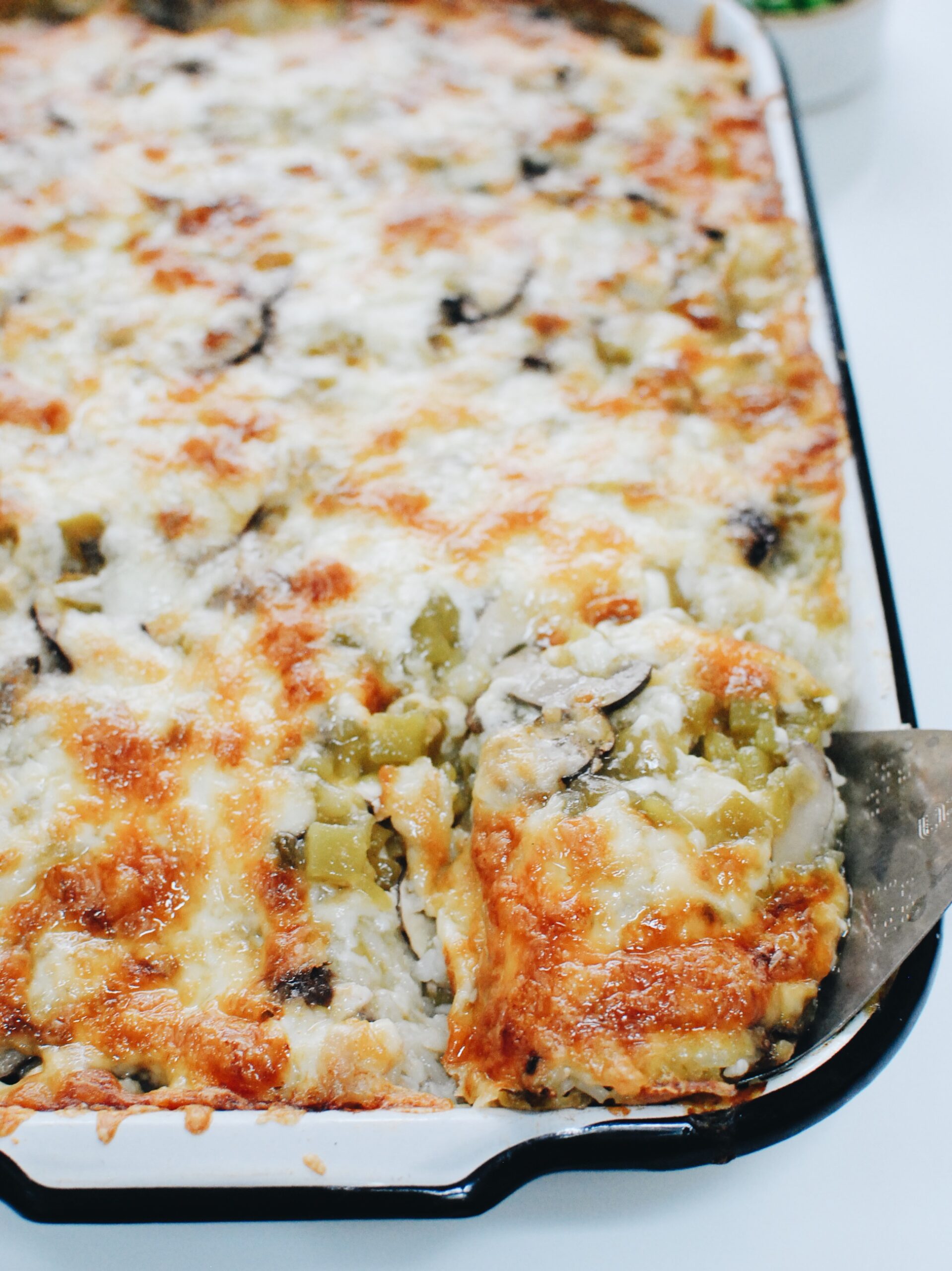 Fairy simple to whip together, luscious on any night of the week, and it's also something that soothes all the taste buds in your hizz. Make this happen.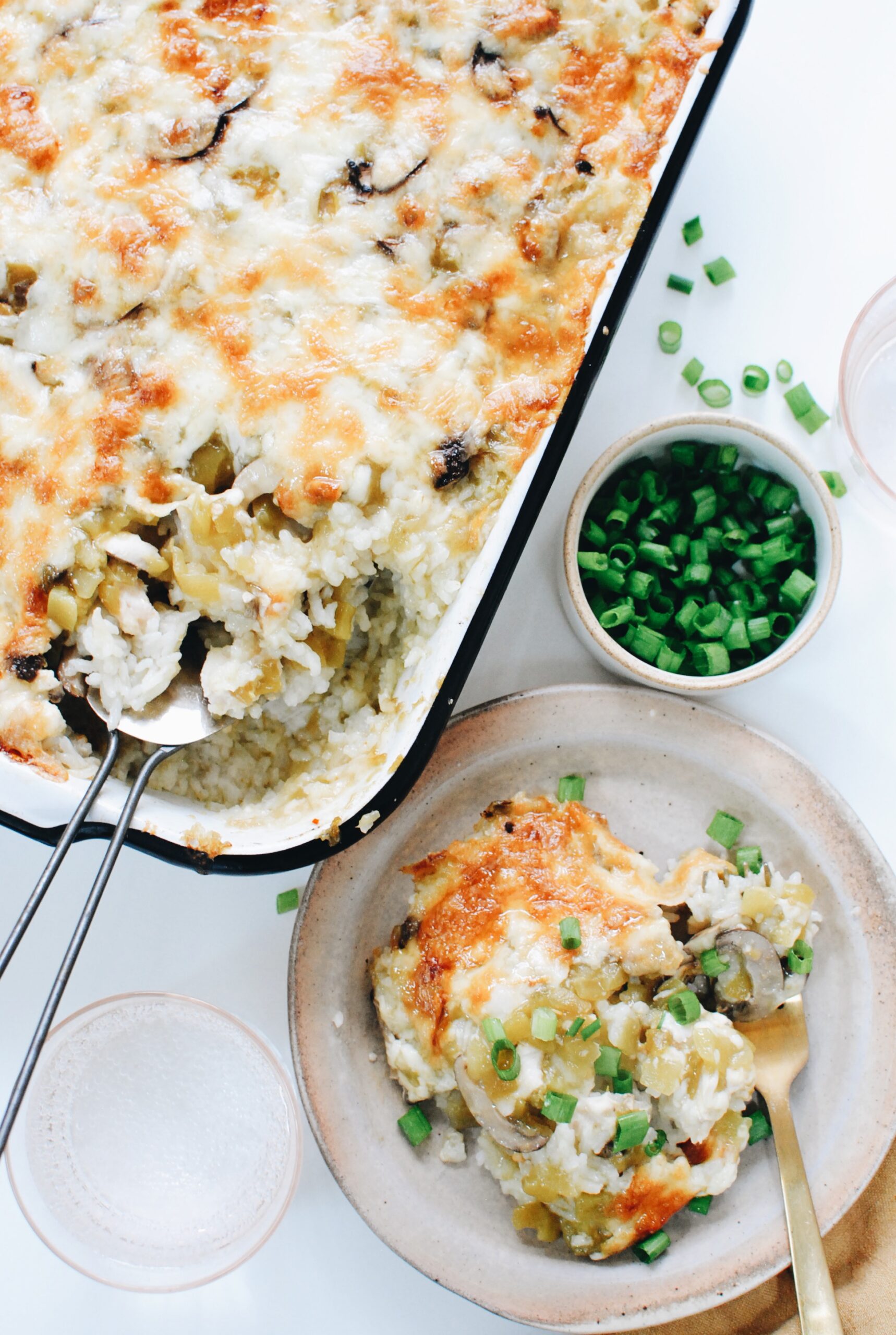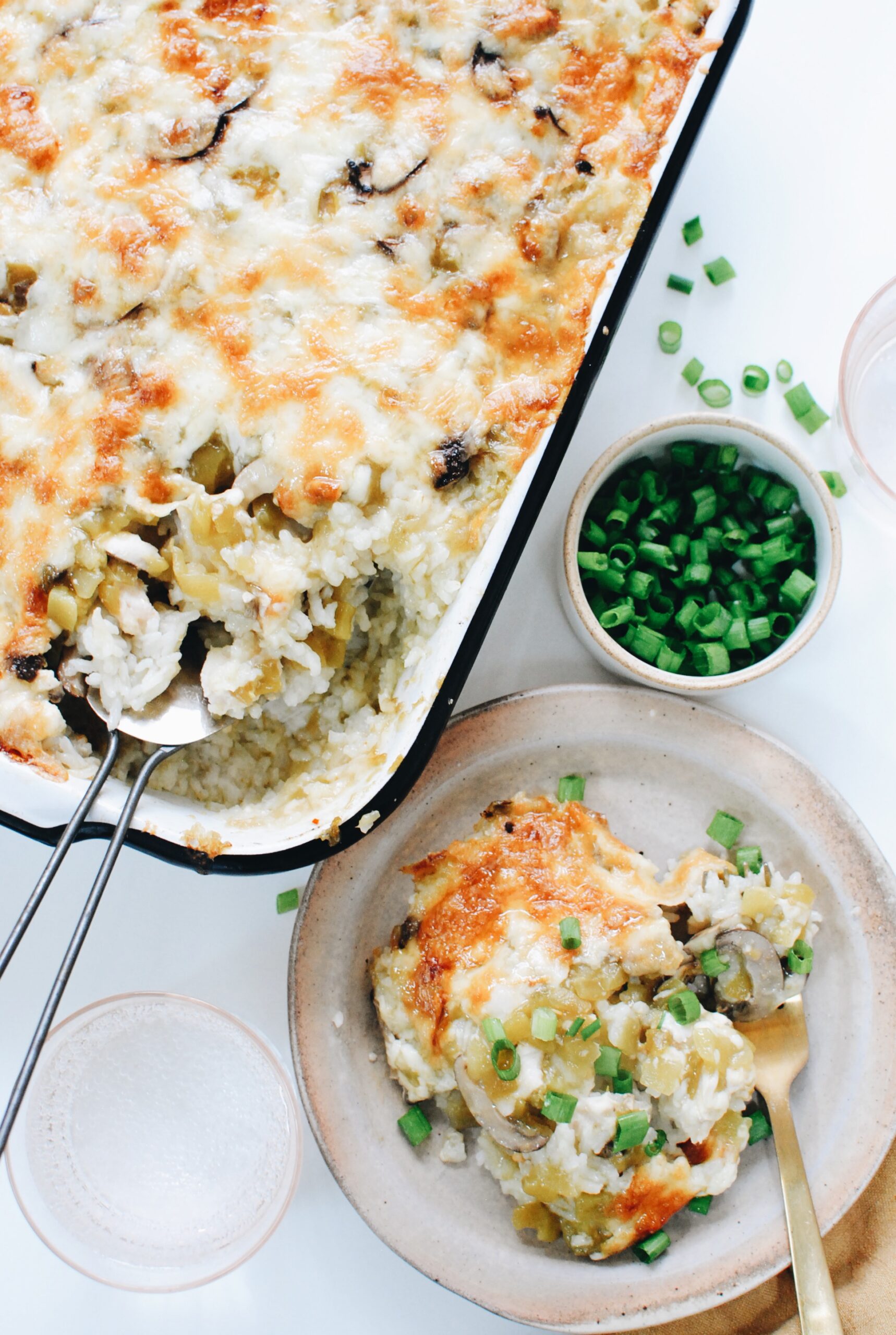 Scallions for garnish? It's a must.
Chicken and Mushroom Enchilada Rice Casserole
Ingredients
2 cups jasmine rice, rinsed
2 cups chicken stock
2 cups water
14 oz chicken tenders, chopped
8 oz baby Bella mushrooms, stems twisted off and caps thinly sliced
2 (10 oz) cans green enchilada sauce
2 (4 oz) cans diced green chiles
8 oz block Monterey Jack cheese, grated
Coarse salt
Instructions
Place the rinsed rice, chicken stock and water in a rice cooker. Stir it around a little, press start and fuggetaboutit. You can do this on a stovetop, too! This will yield about five cups of rice. At least. But we'll need it.
Preheat your oven to 350.
In an 8x13 casserole dish, pour a little bit of the enchilada sauce along the bottom of the pan, just to coat. Now pack in half the cooked rice in the bottom of the dish. Nice and snug, get it all packed in there. On top of the rice you'll place half the chopped chicken and half the sliced mushrooms. Give this a sprinkle of salt, then layer one can of the diced green chiles on top, then pour more enchilada sauce to cover. Now, do it all again! The second layer of rice, the rest of the chopped chicken, the rest of the mushrooms, a pinch of salt, the other green chiles can, and the last of the enchilada sauce. Sprinkle the grated Monterey Jack cheese on top. Stand back and look at that thing. Yup. Let's get her in the oven.
Bake on the center rack and bake, uncovered, for 30 minutes. You want the cheese browning and bubbly. If it needs another ten minutes, get her there.
Let it rest and cool a few minutes before diving in head first.
Serves 6!
7.8.1.2
541
https://bevcooks.com/2021/12/chicken-and-mushroom-enchilada-rice-casserole/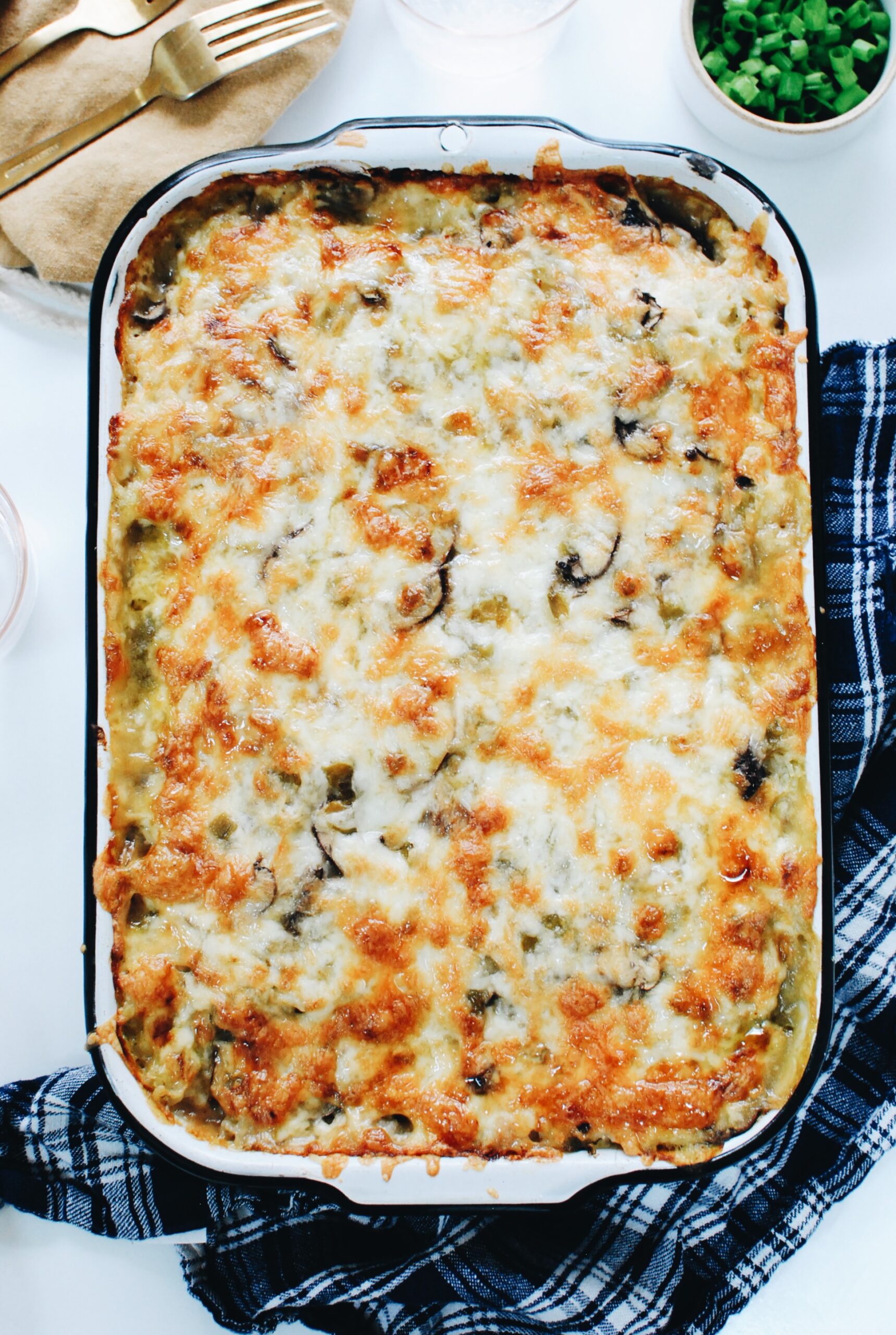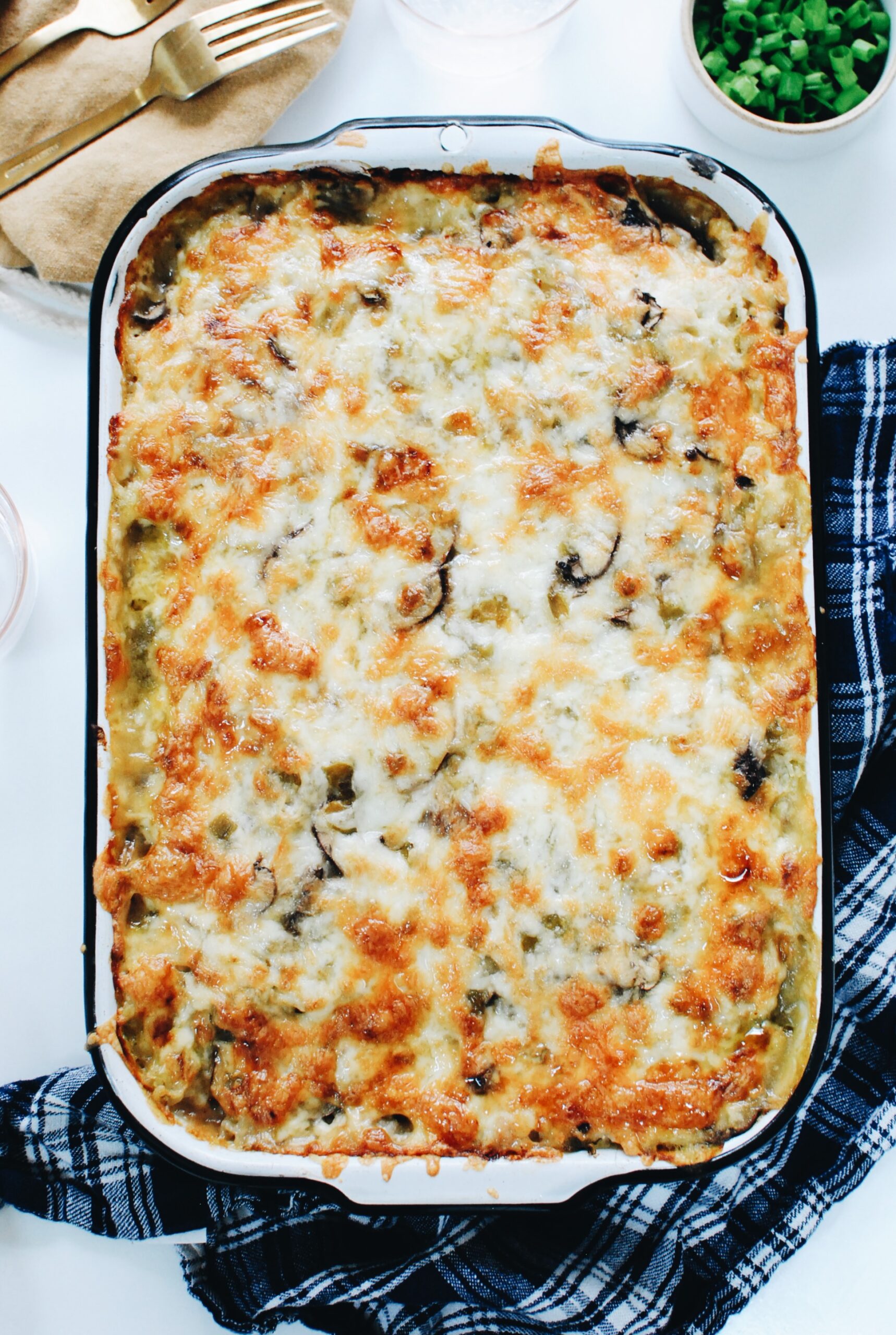 See you at the bottom.