Side Dish Sally comin' at ya! (Who's Sally?)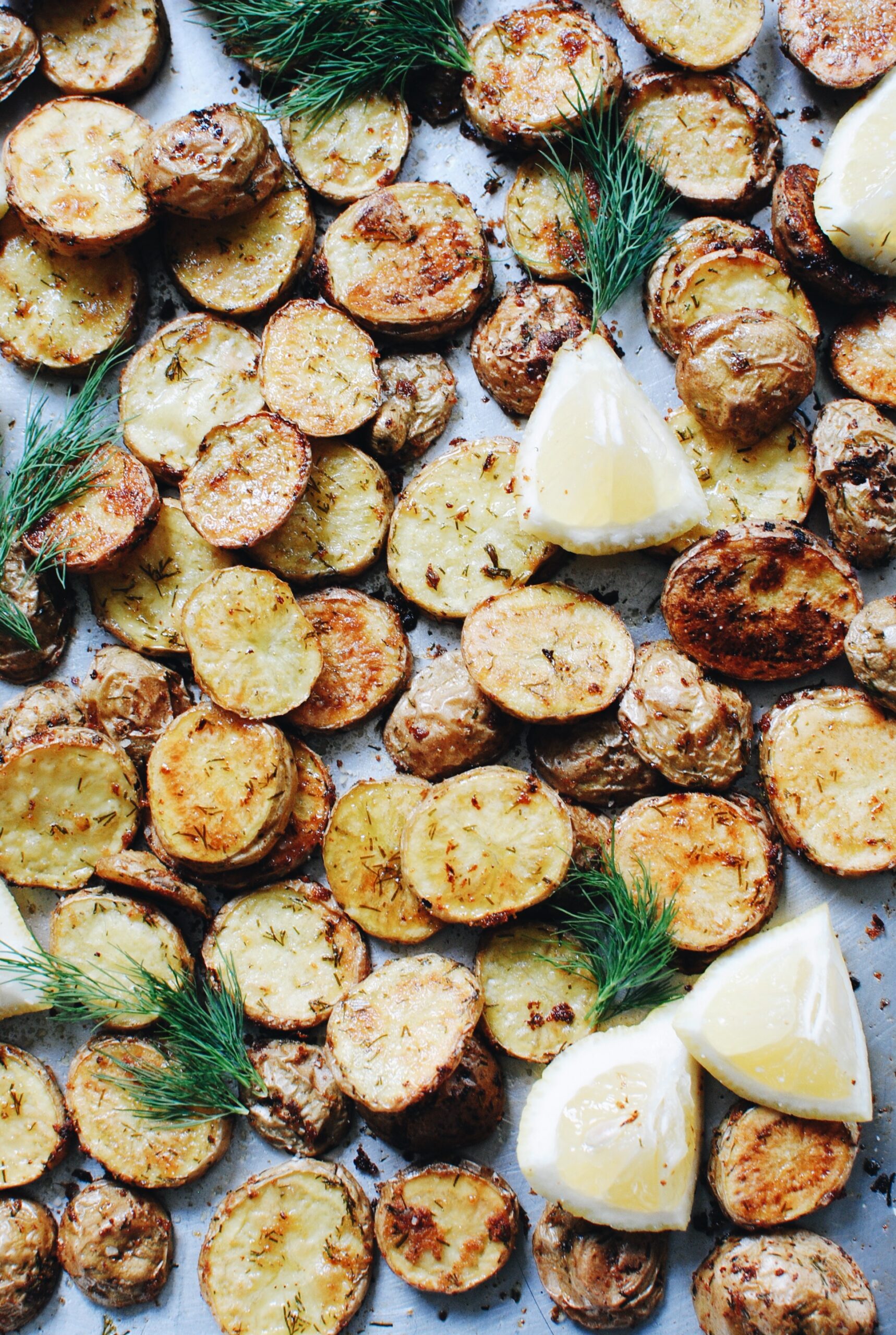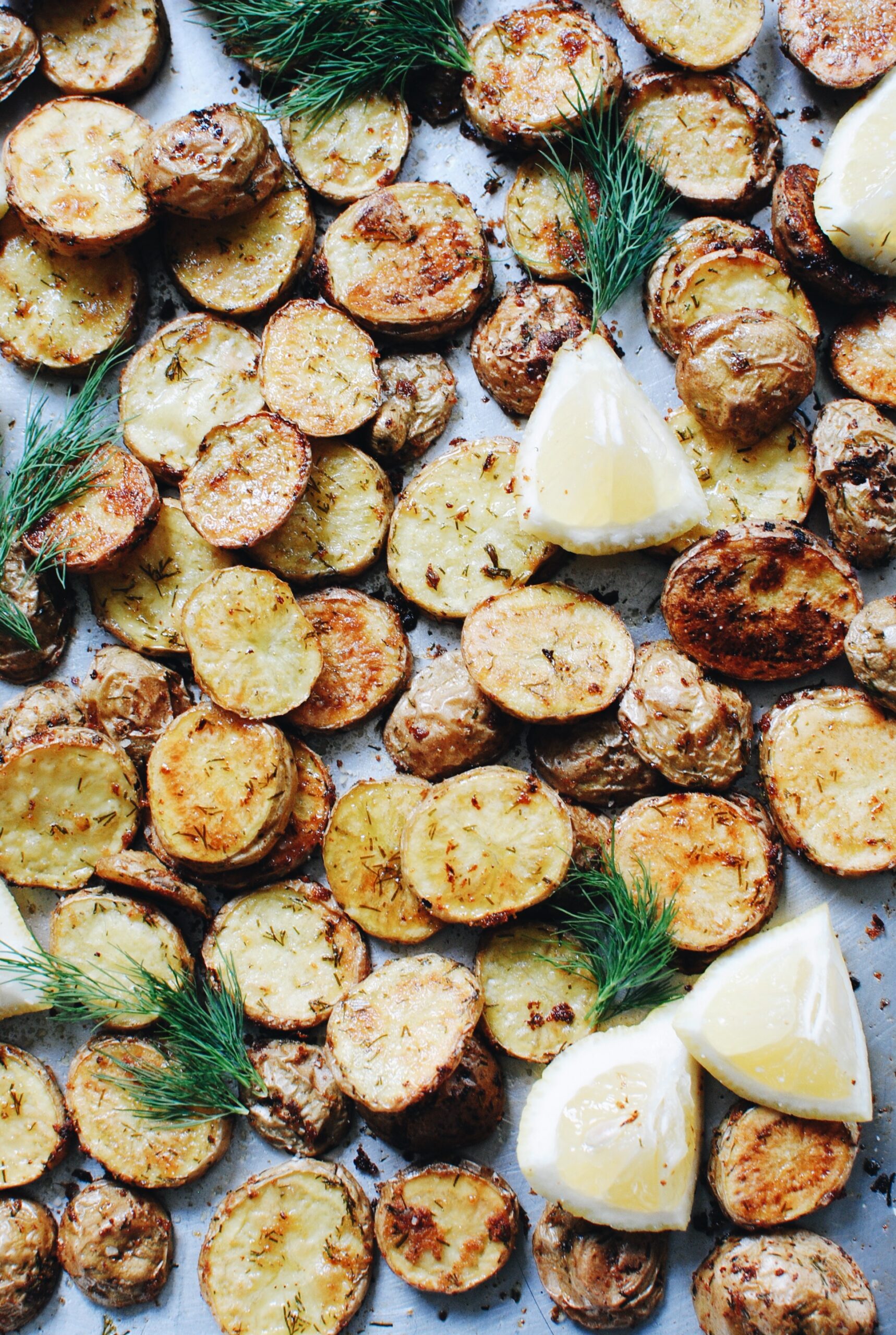 I hope you're feeling like the most simple side dish of all time today. You like sides, right? I'm into sides. Carby sides. ROASTED sides. Sides flecked with fresh herbs and spritzed with lemon. This is where we are.
And they're not just roasted potatoes, yawn. We slice them into little discs for pizazz! I just said pizazz. I'll get back to you on how I feel about that.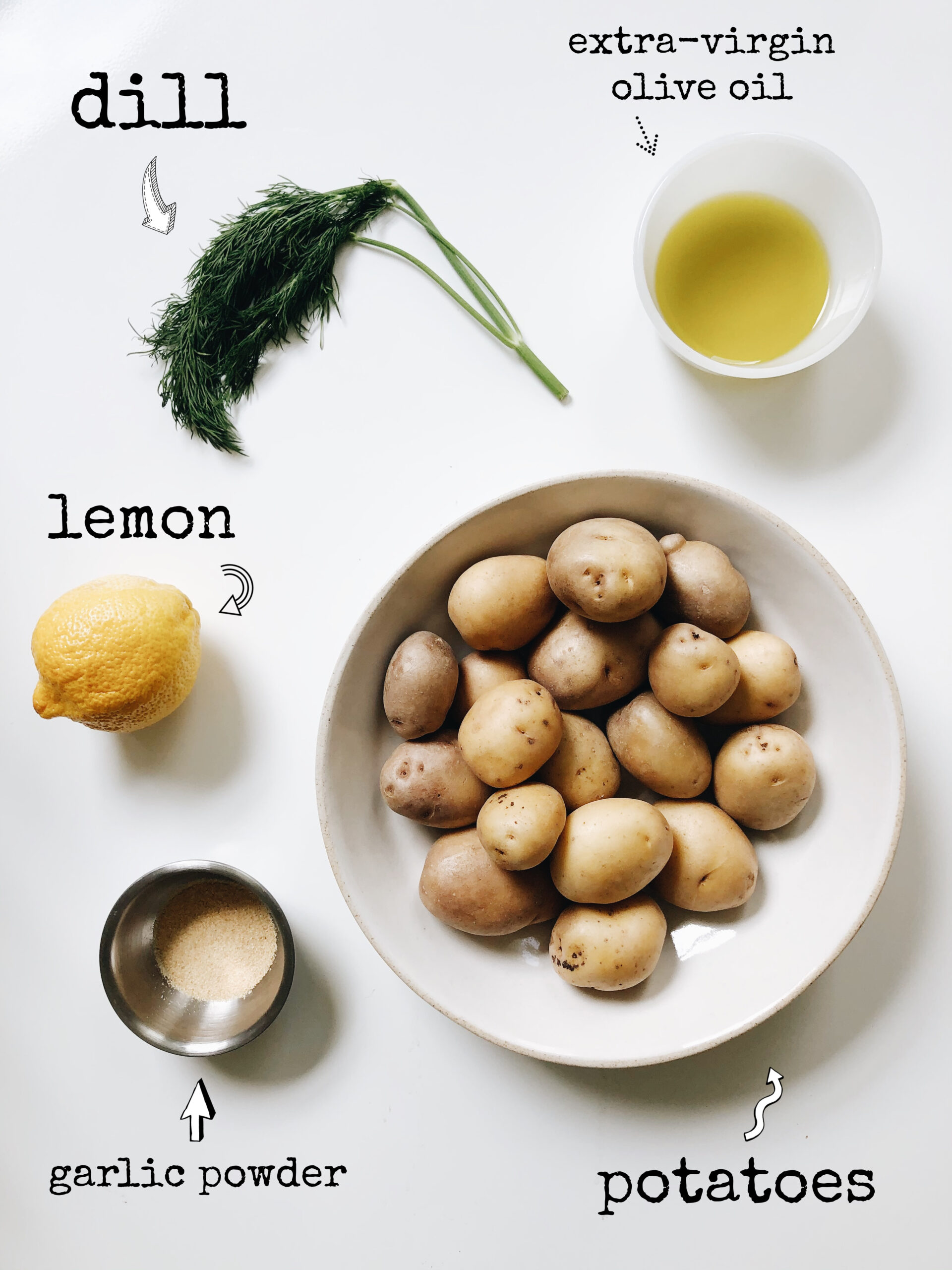 Five ingredients! Plus some salt, but you know.
The potatoes can really be anything. These are baby Dutch, because I like their small-to-medium size. Fingerling might yield some weird shapes, but if that's all you can find, get freaky. You mainly want something on the small side because it's cute. In other words, they can't really be anything. Apparently I thrive in confusion.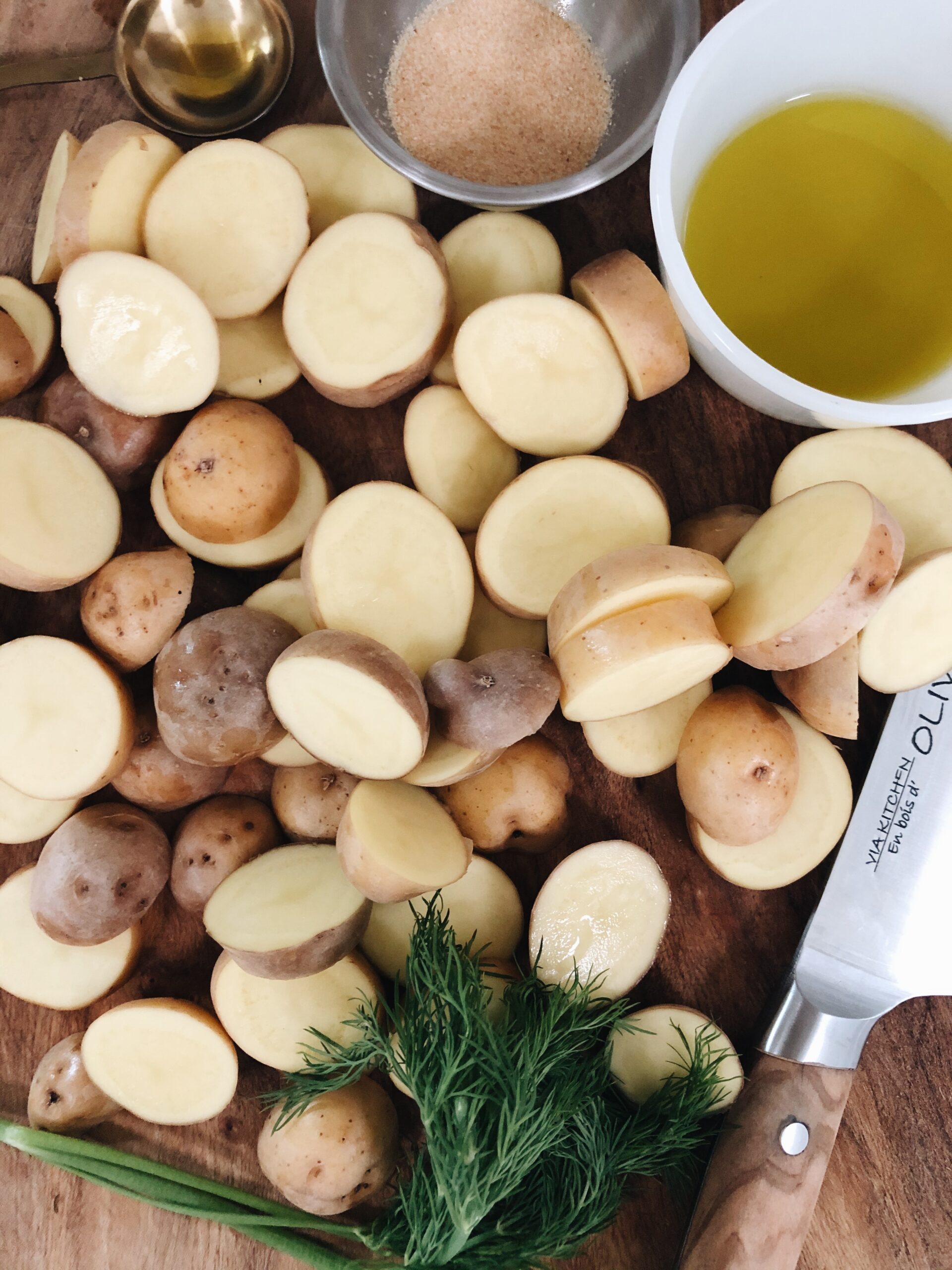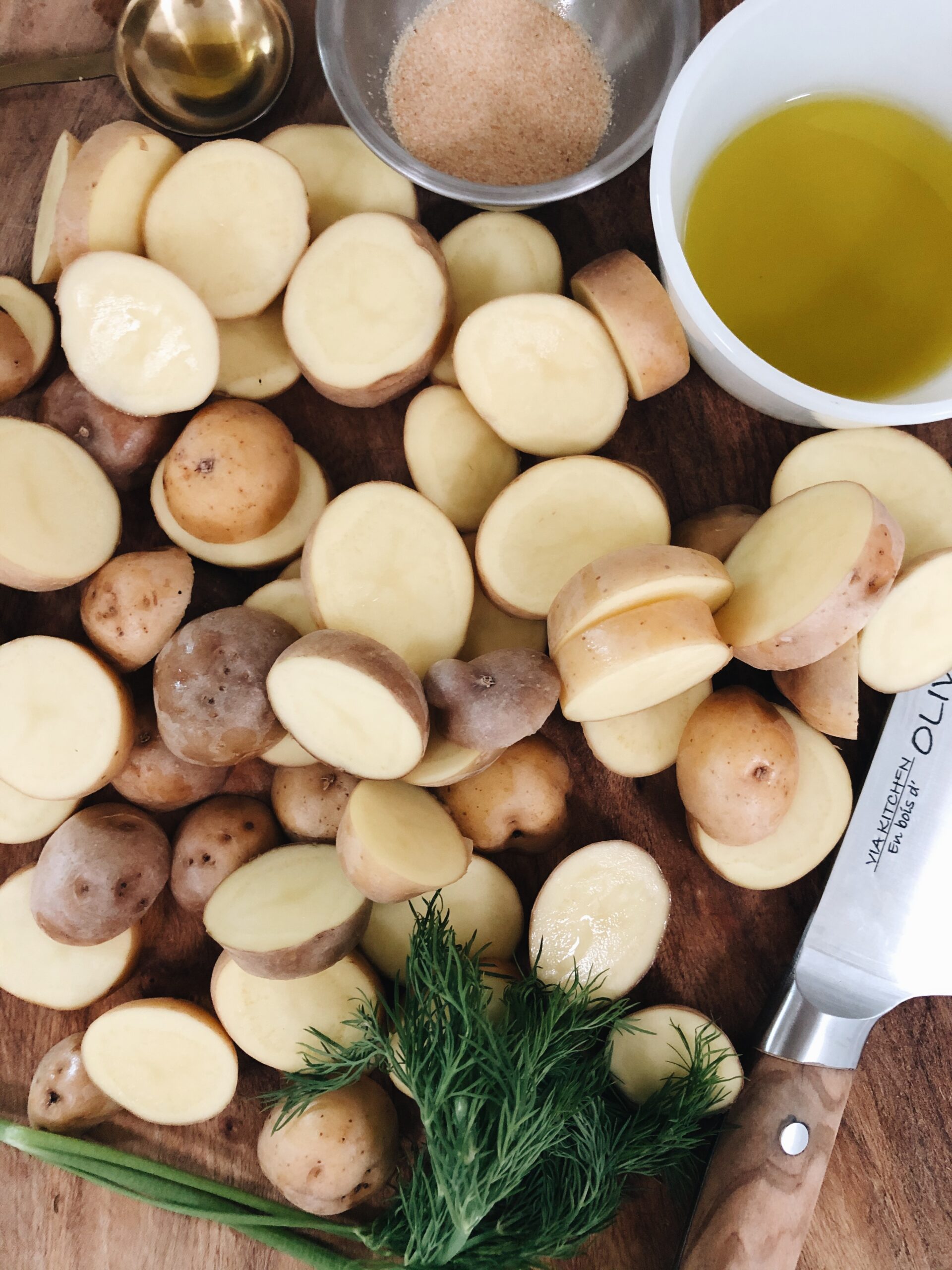 See the sizes? It's like, 1/4-inch thick. Not TOO thin because we're not wanting chips, but not TOO thick because the discs make us feel like we're going somewhere.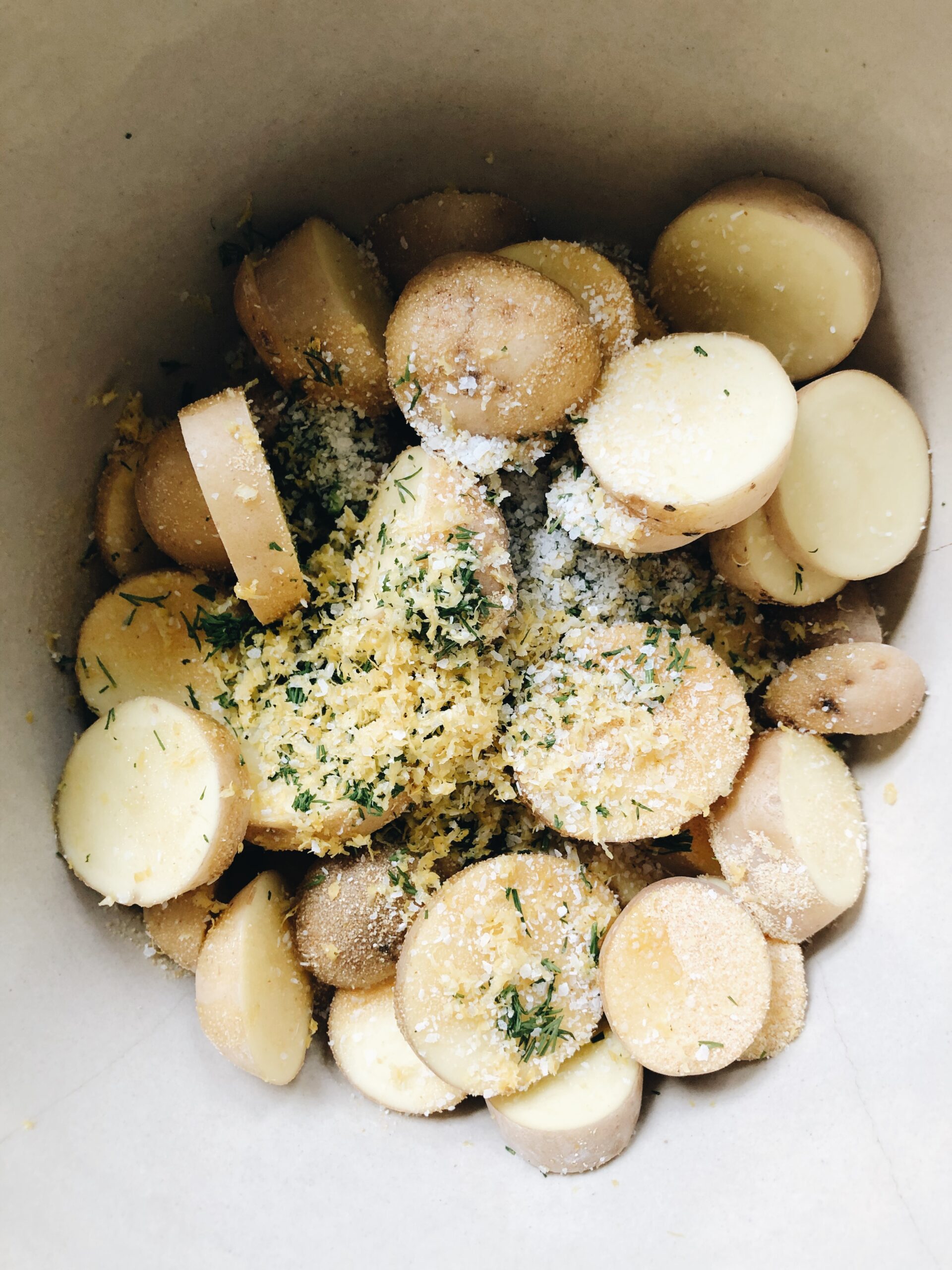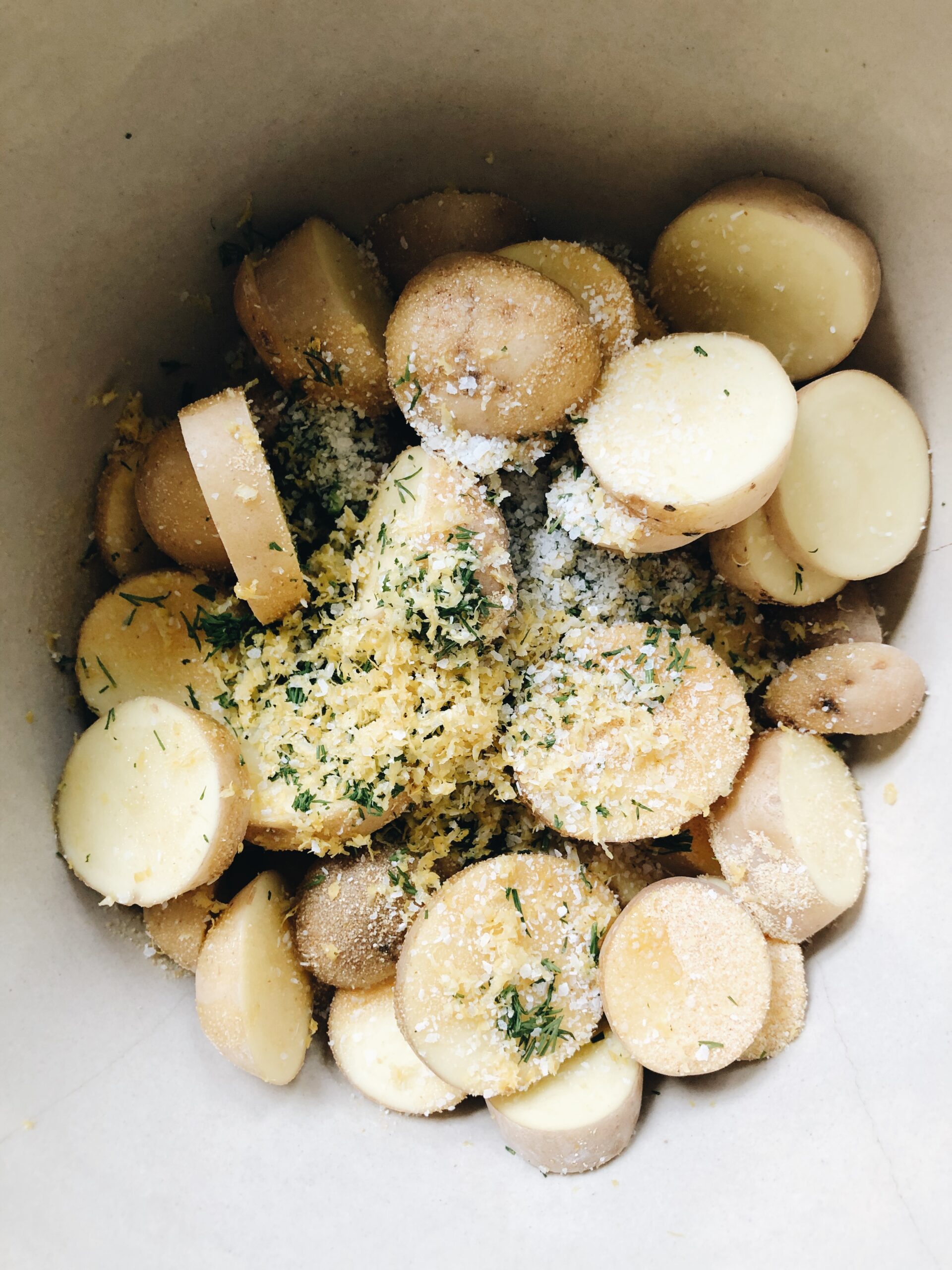 Then just toss it together to coat! The oil, the lemon zest, the chopped dill, the garlic powder, the salt. I toss it like this before I add it to the pan because it evenly distributes the herbs and oil in such a way that butters my soul innards. It's just the right thing to do.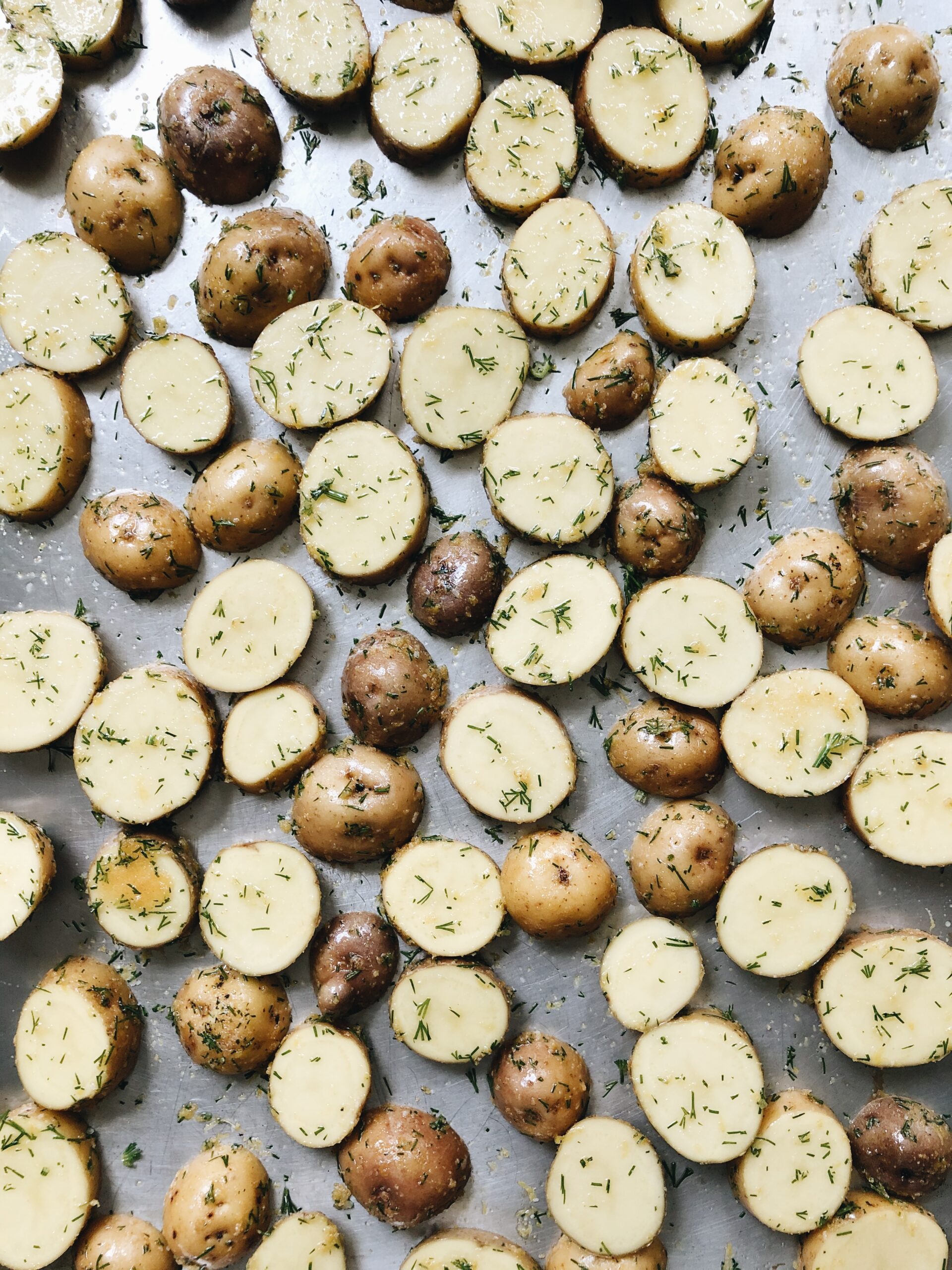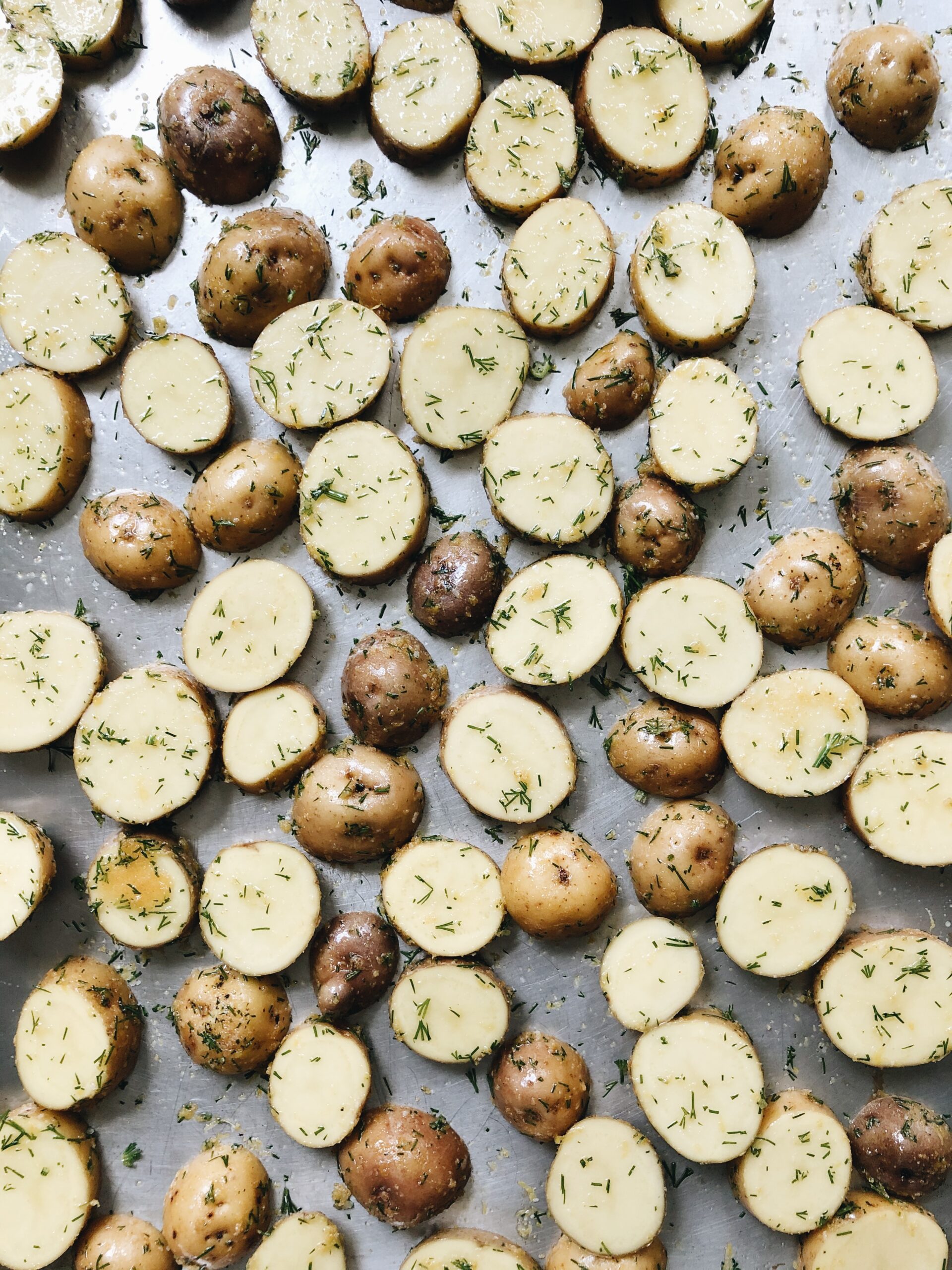 See? And you'll just arrange them in a single layer on the pa- you're like "I KNOW HOW TO ROAST POTATOES."
Whoa whoa. Simmer down, Chachi.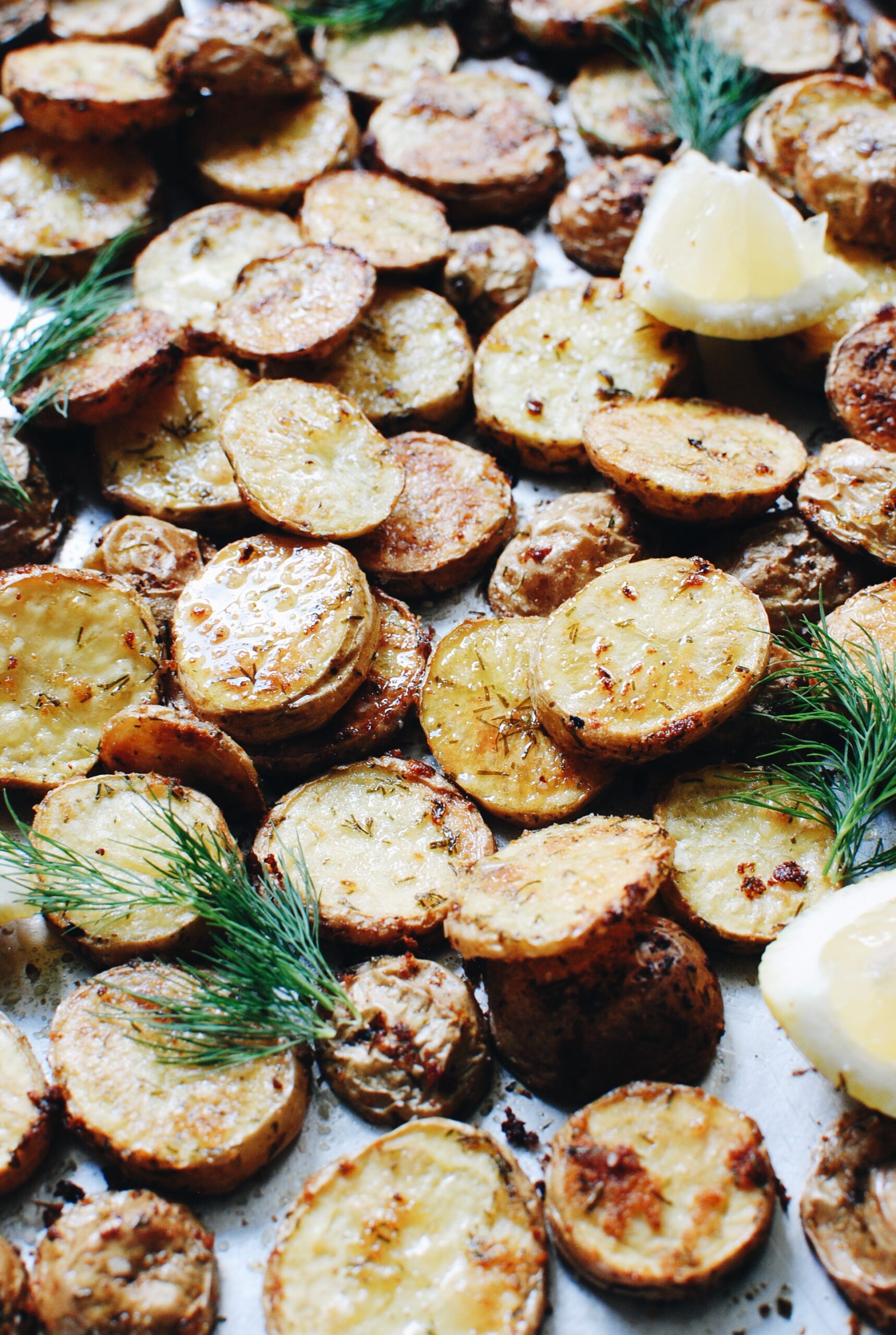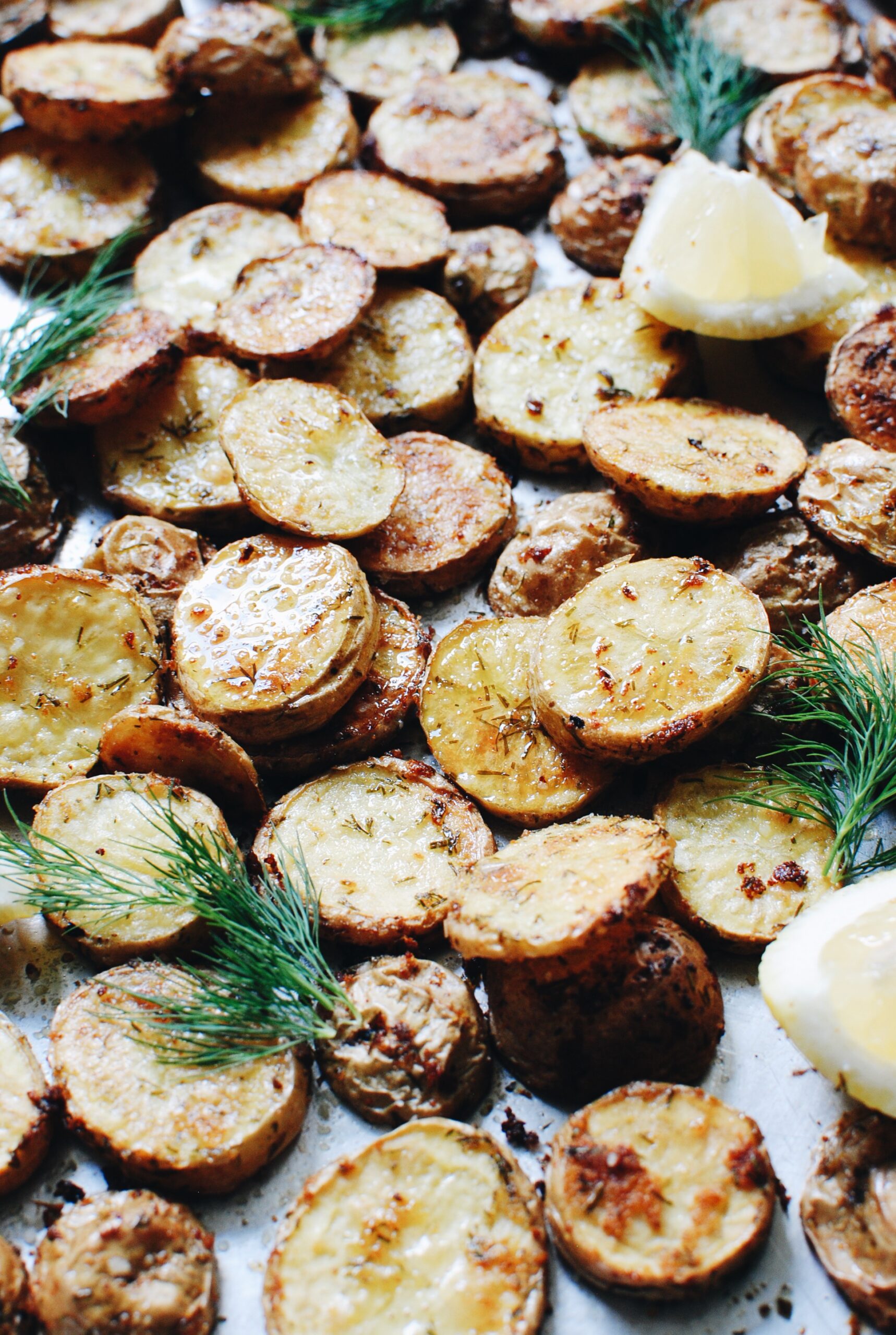 Ooooooo bay-buh! This is about 40 minutes in a 400-degree oven. Crispy on the outside, tender on the inside, fresh dill flavor for days (but subtle! don't freak your ish.), buckets of lemon, garlic for months, it's all you'll evah evah need.
Would you like more side dish posts like this? Simple and fresh and seasonal? Let me know and I'll pull some from the dusty corners of my cerebrum.
Serve with a rotis, or some thick steaks and you're good to go, man.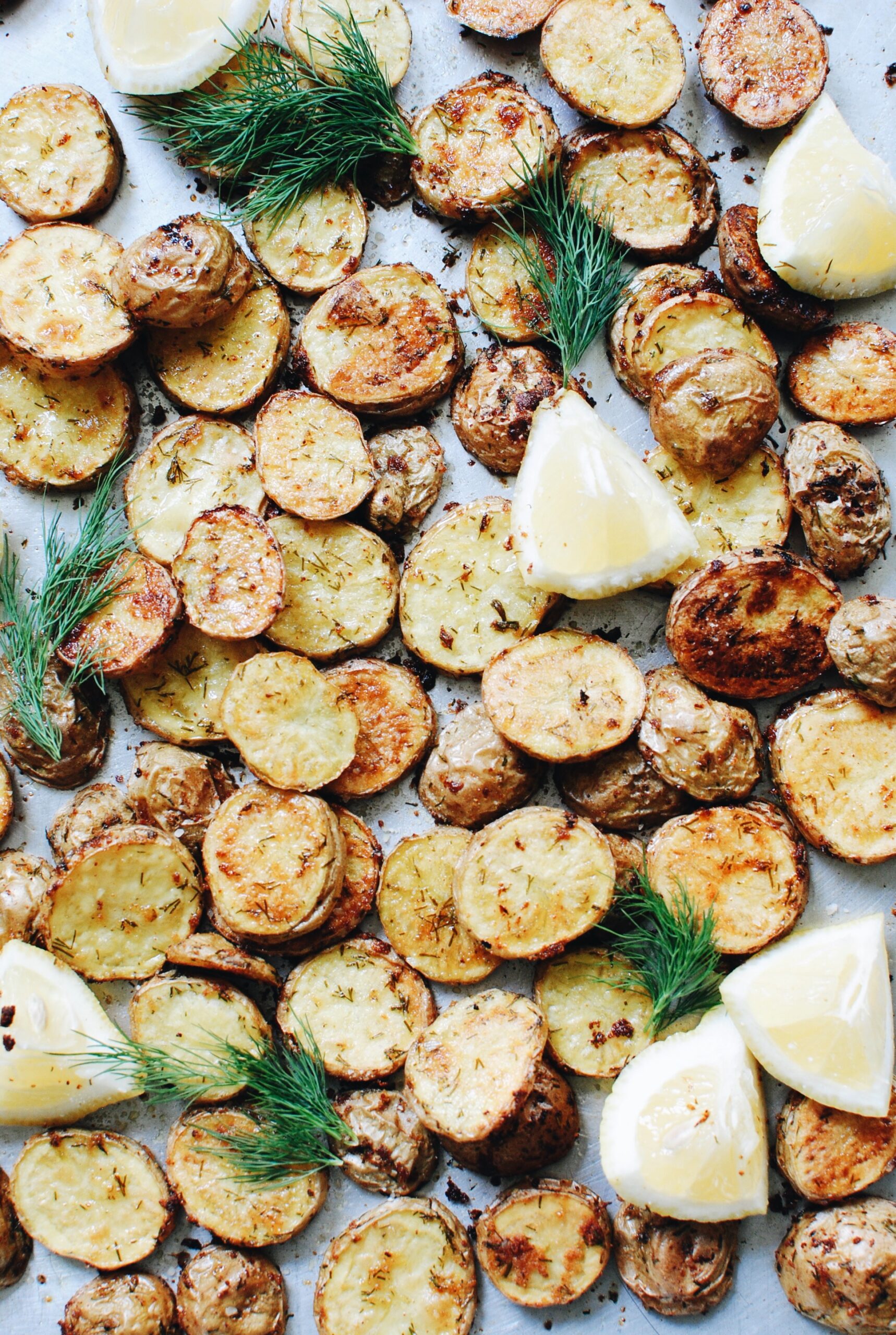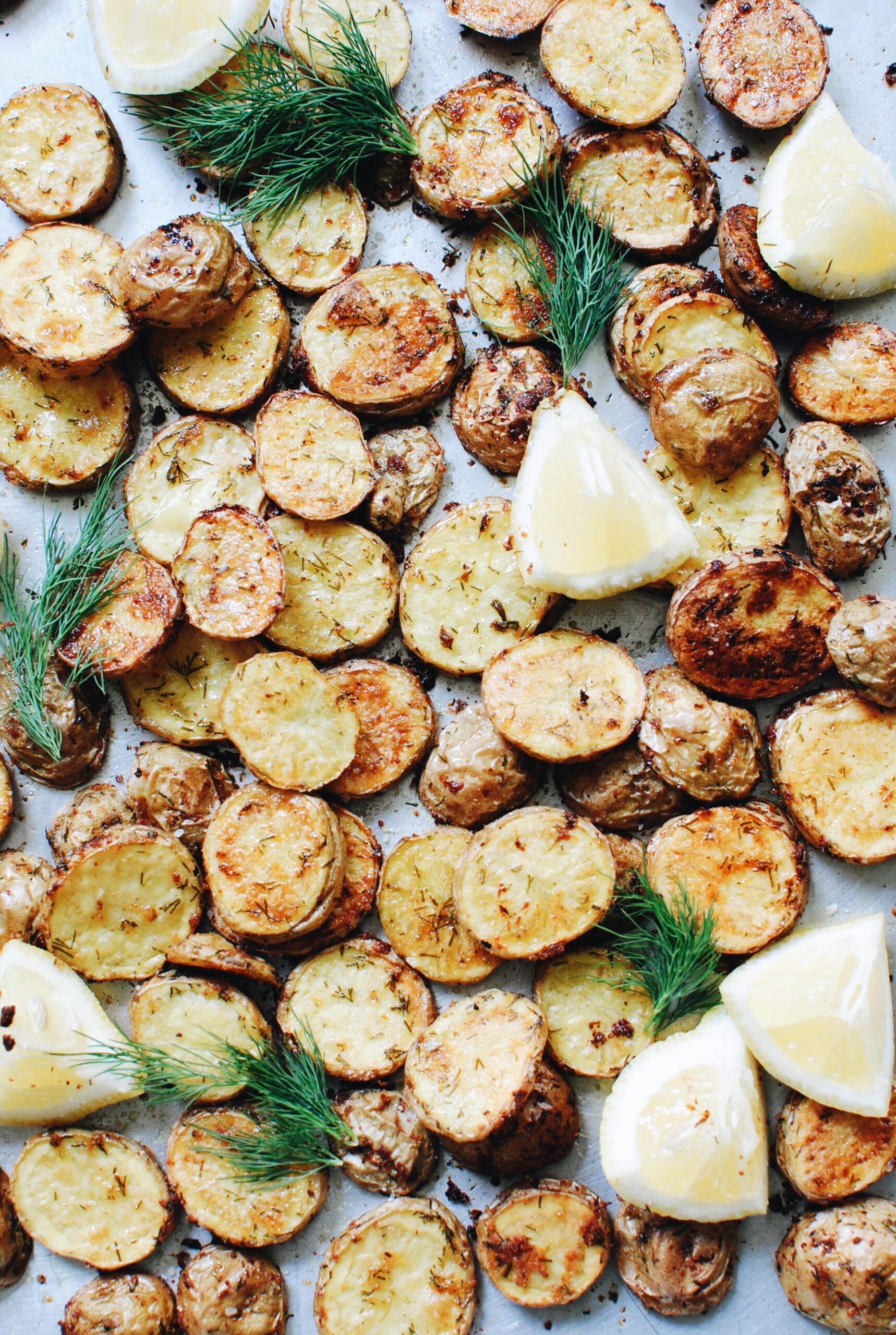 Discs are cute, right?
Lemon Garlic and Dill Roasted Potato Discs
Ingredients
1 1/2 lbs baby dutch potatoes, cut into 1/4-inch discs
1 Tbs. garlic powder
2 Tbs. chopped fresh dill
1 lemon, zested (save the juice for spritzing)
3 Tbs. extra-virgin olive oil
Pinch of coarse salt
Instructions
Preheat your oven to 400.
In a large bowl, toss together the potato discs, garlic powder, fresh dill, the zest from the lemon, the olive oil and a pinch of salt. Just toss toss, until evenly coated. Pour the potatoes onto a rimmed baking sheet and roast about 40 minutes, until browned all over and cooked through.
Serve with extra fresh dill for garnish, and the leftover lemon wedges!
It's perfect, and will serve four as a side.
7.8.1.2
498
https://bevcooks.com/2021/04/lemon-garlic-and-dill-roasted-potato-discs/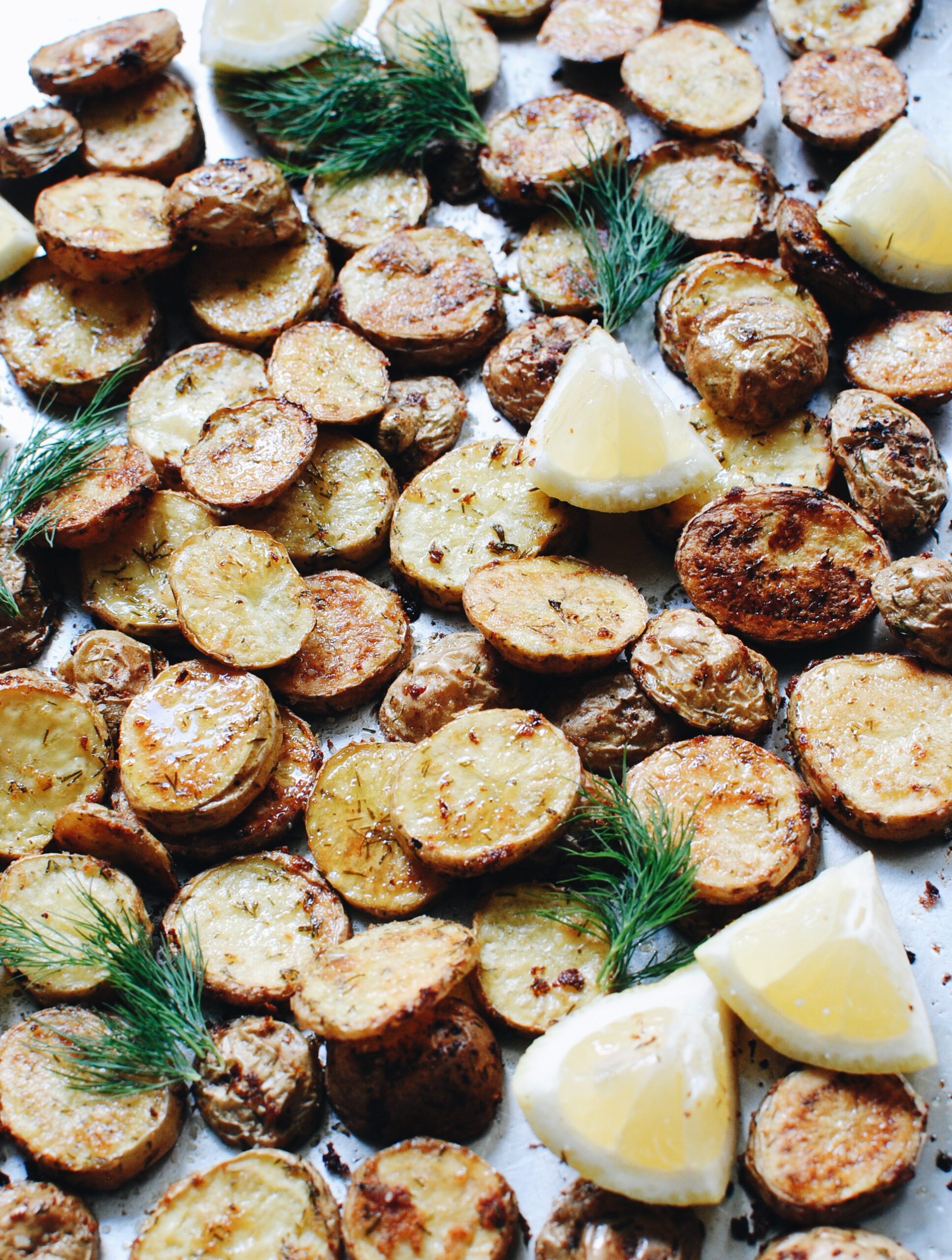 Okay, give me a vegetable and I'll put together something fun for next week! I DARE YOU.