Also known as HOLD ME.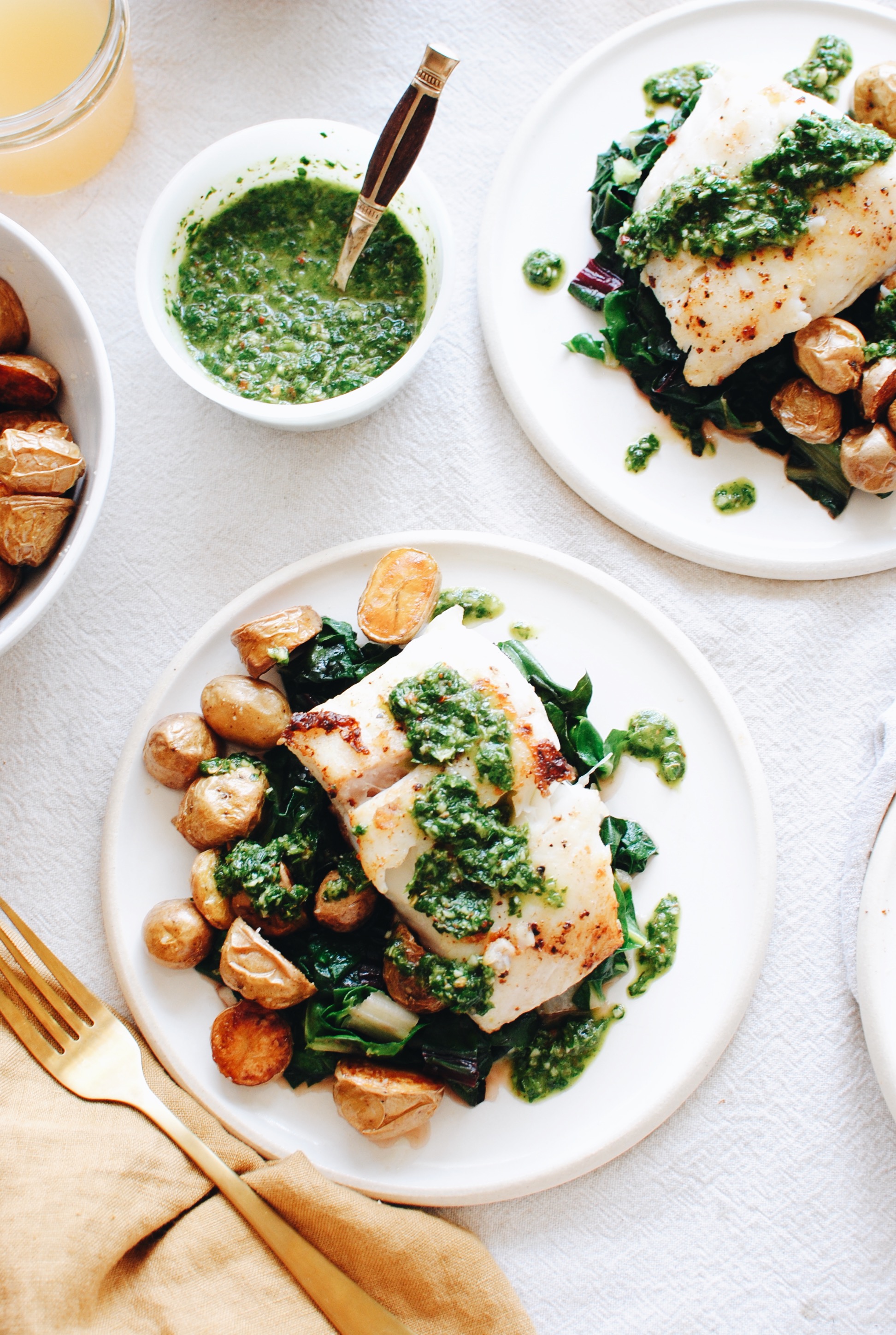 First of all, I meant to get this posted about 87 months ago. Right at the start of lent. Because I know it's like MAJOR FISH SEASON r n. (<—does that make you crazy?)
But on top of that, how many of you eat meals like this – a protein, a carb and a veggie? Old school meals, ya know. The kind we grew up eating in the '80s. I hardly ever think of meals like that, and when I DO, it's this. And then Aaron's like, "Make more meals like this!" And then I'm like, "WHAT ARE YOU SAYING ABOUT EVERYTHING ELSE I MAKE?"
Bottles get thrown, cars crash. You know, normal.
But this dinner! Look.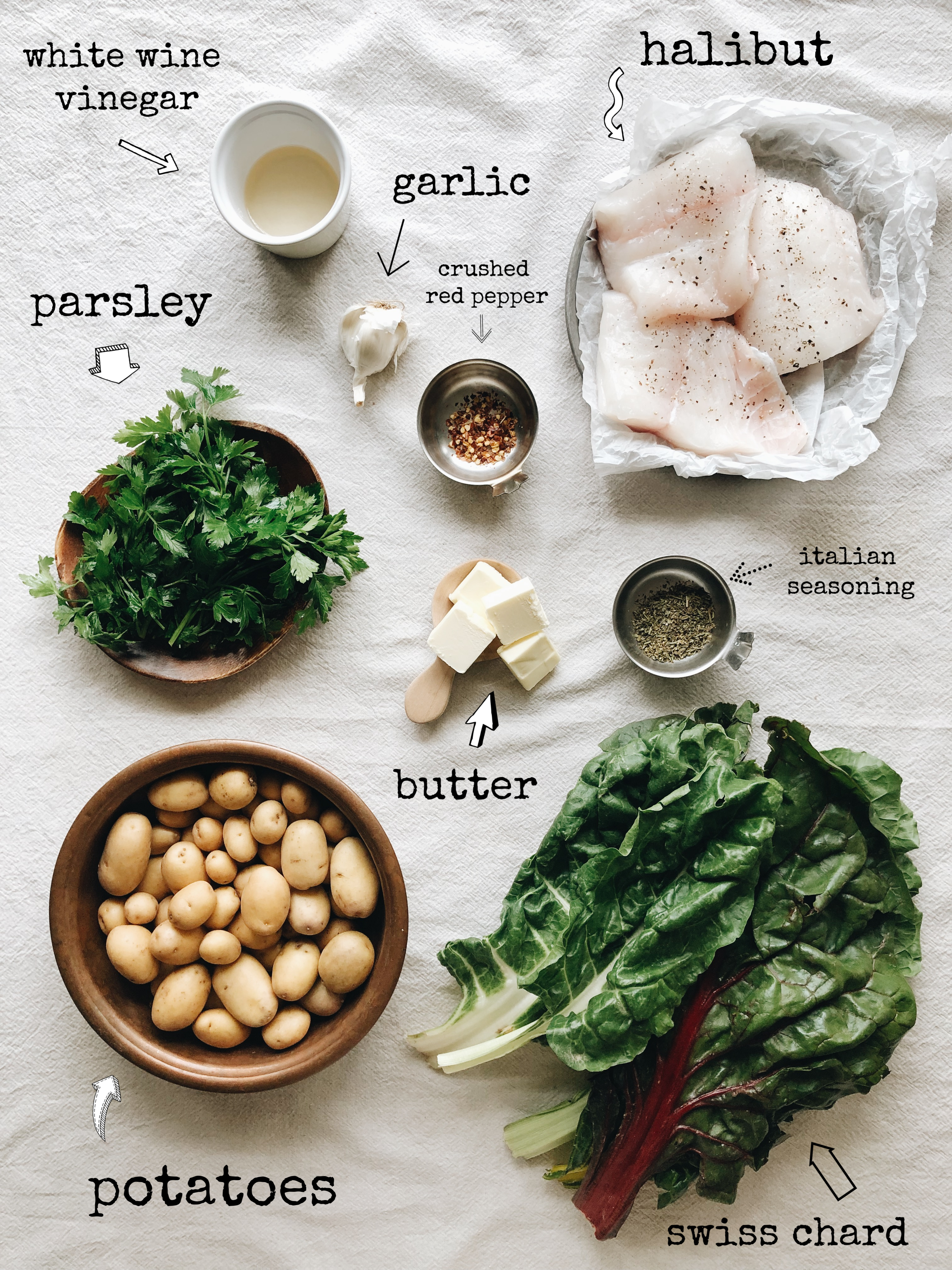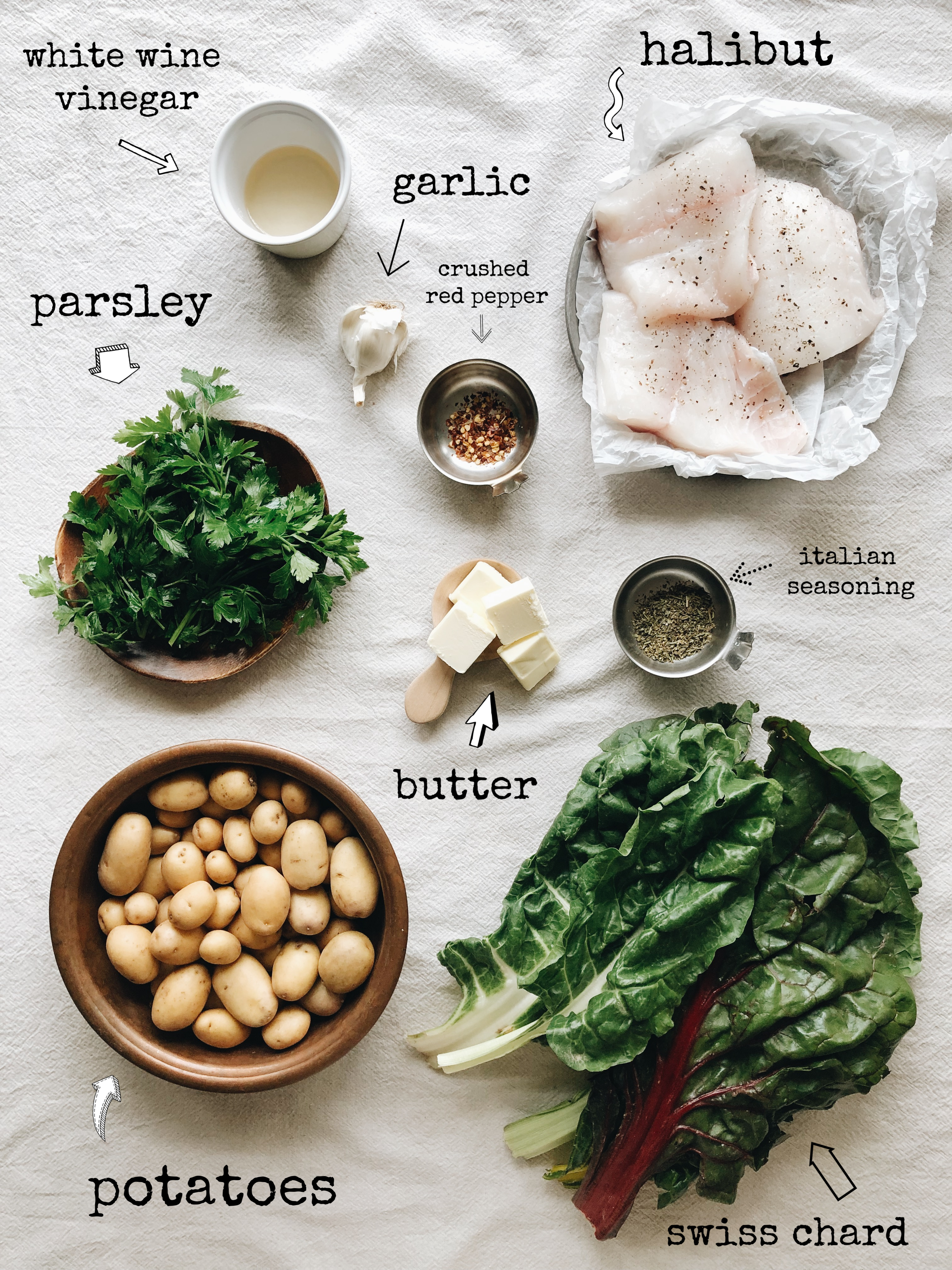 It's halibut. Which yes, is fancy face fish. Not THEE most expensive fillet out there, but nawc. The rest of the meal is super chill though, so don't get mad at me.
And yes I found a way to bring pee wee potatoes back into my life. Do you have a problem with that?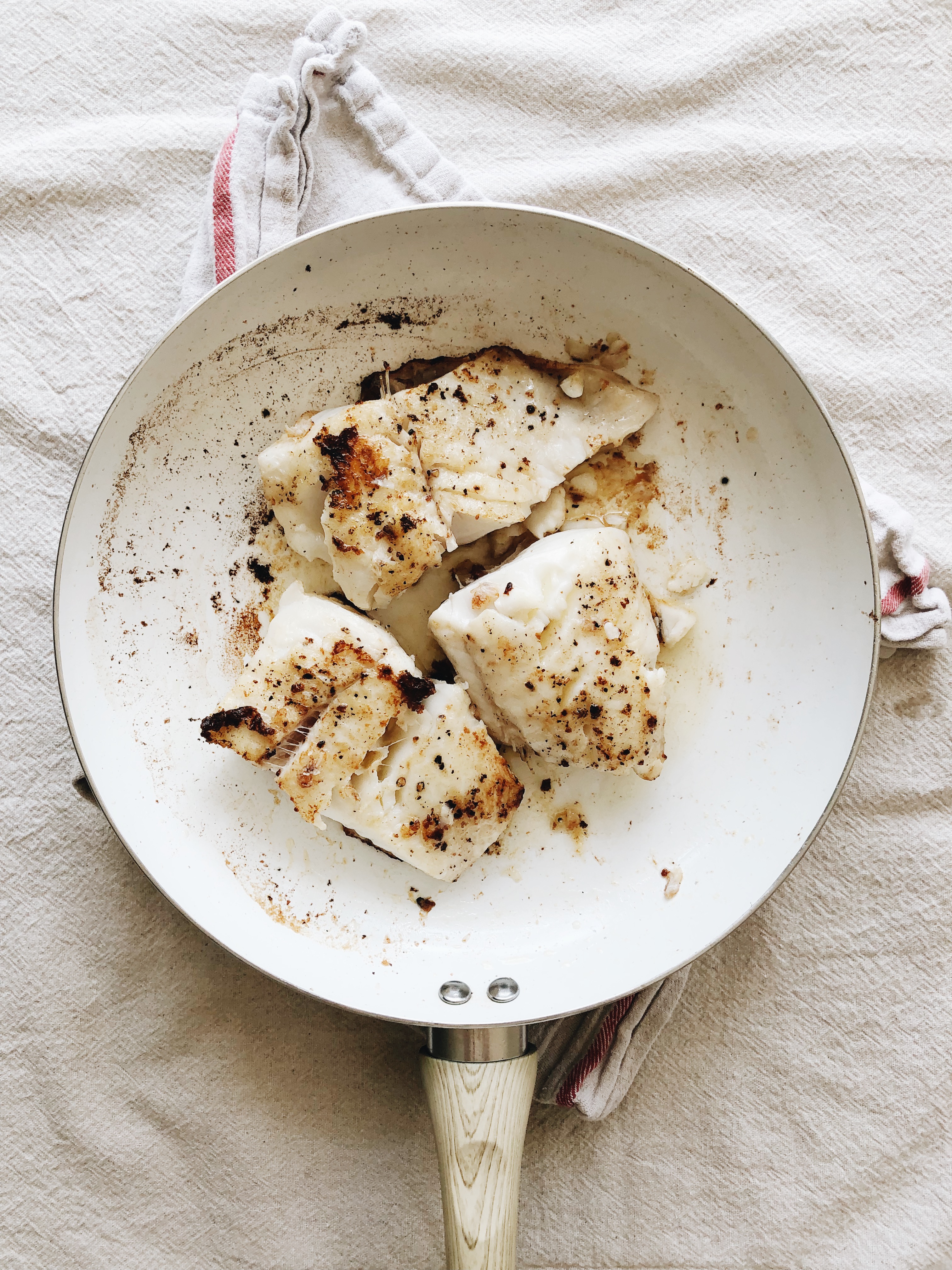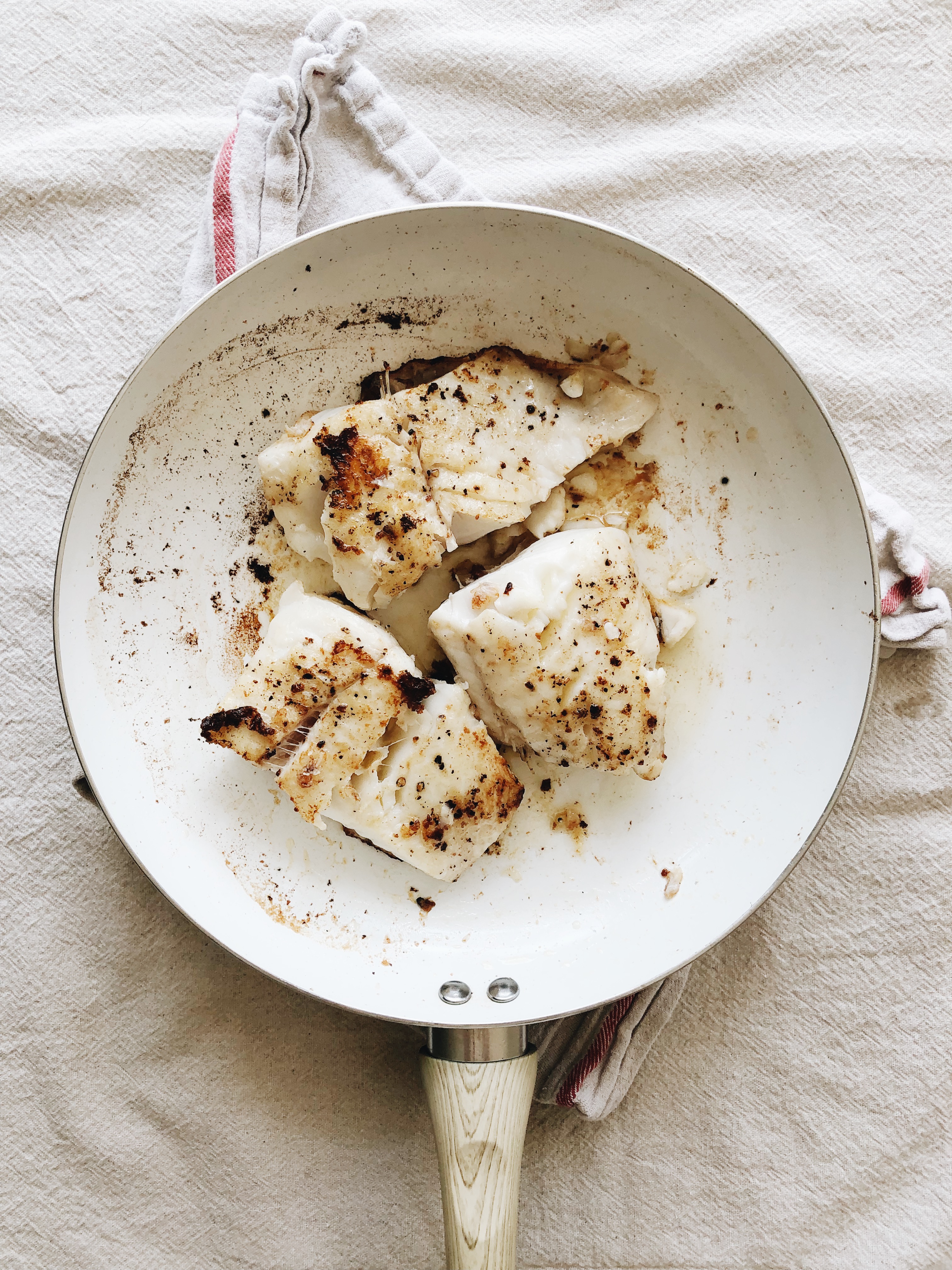 First up! Sear that fish. In butter. You can do butter and oil if you like. Just get it seared and browned and cooked barely through. Like, 3-4 minutes per side. And when you flip, be gentle! More gentle that I was. I even have a fish flipper, but a nervous hand apparently. Mine flaked as I flipped. But I'm still a good person.
"Thank you for coming out to see us tonight! We're Flaked as I Flipped, and we've got some merch for sale over by the bar."
JUST LET ME DREAM.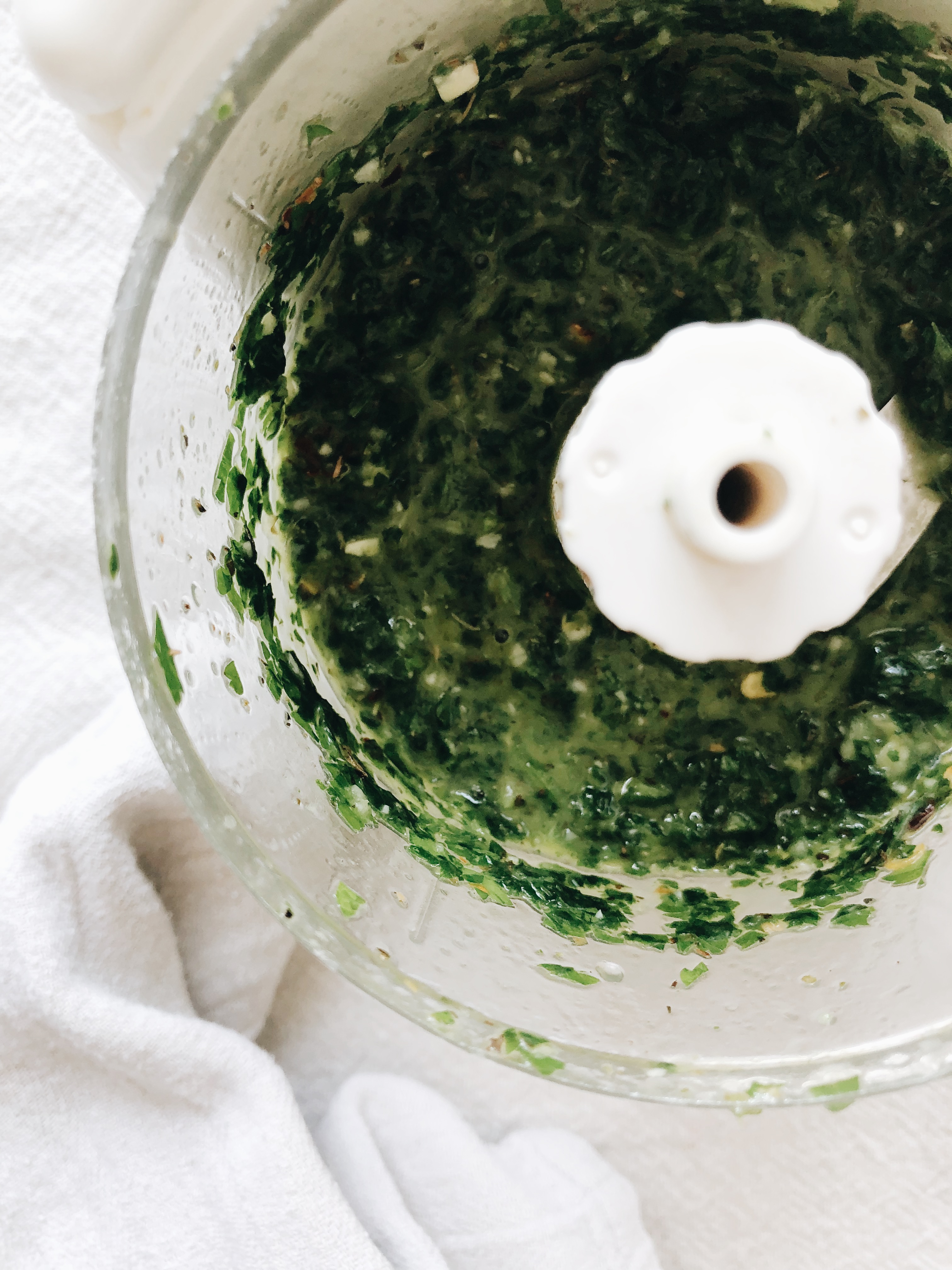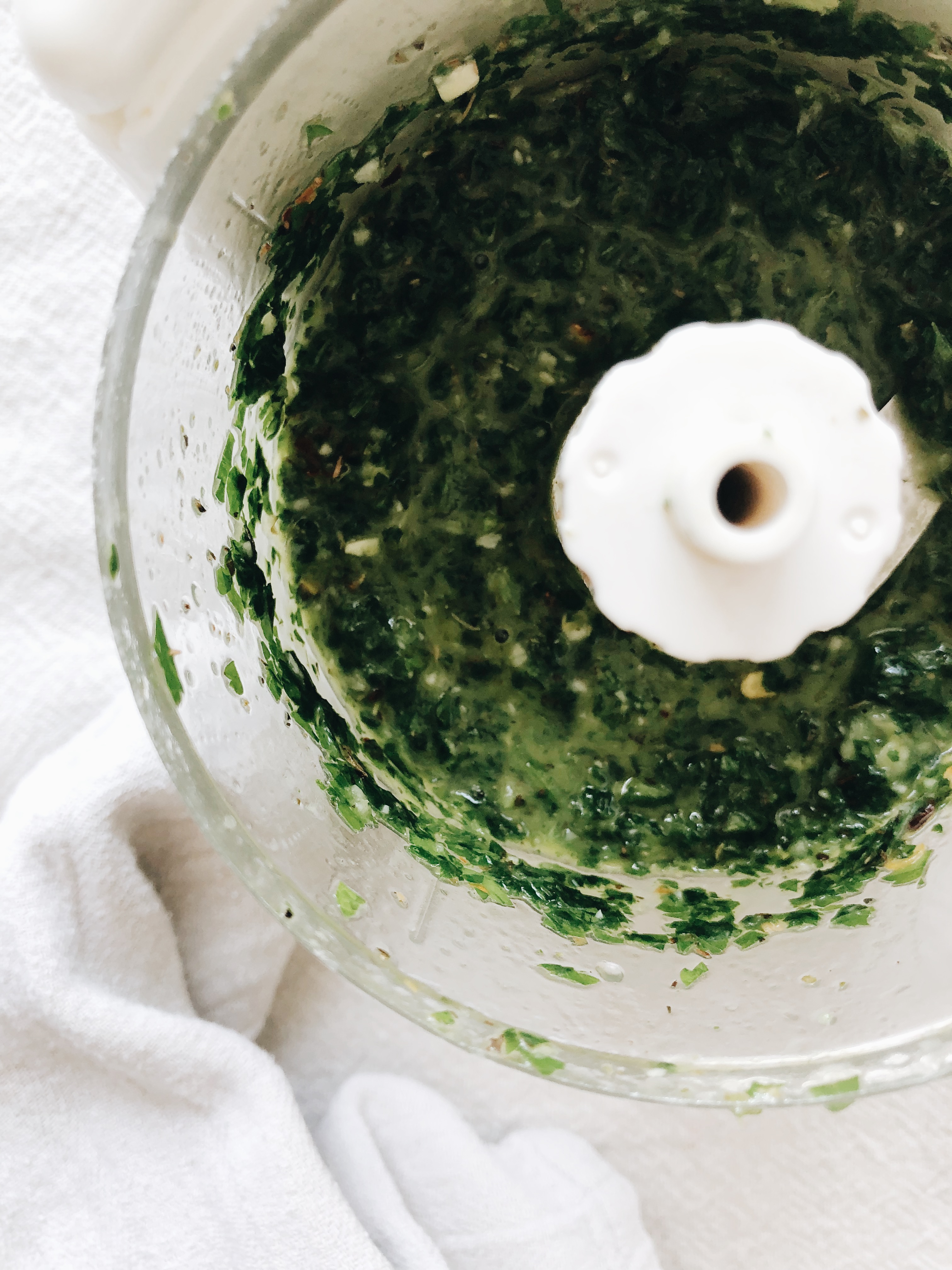 Chimichurri! Mine is super simple. Parsley, garlic, dried Italian seasoning, crushed red pepper, oil and white wine vinegar. The end forever goodbye.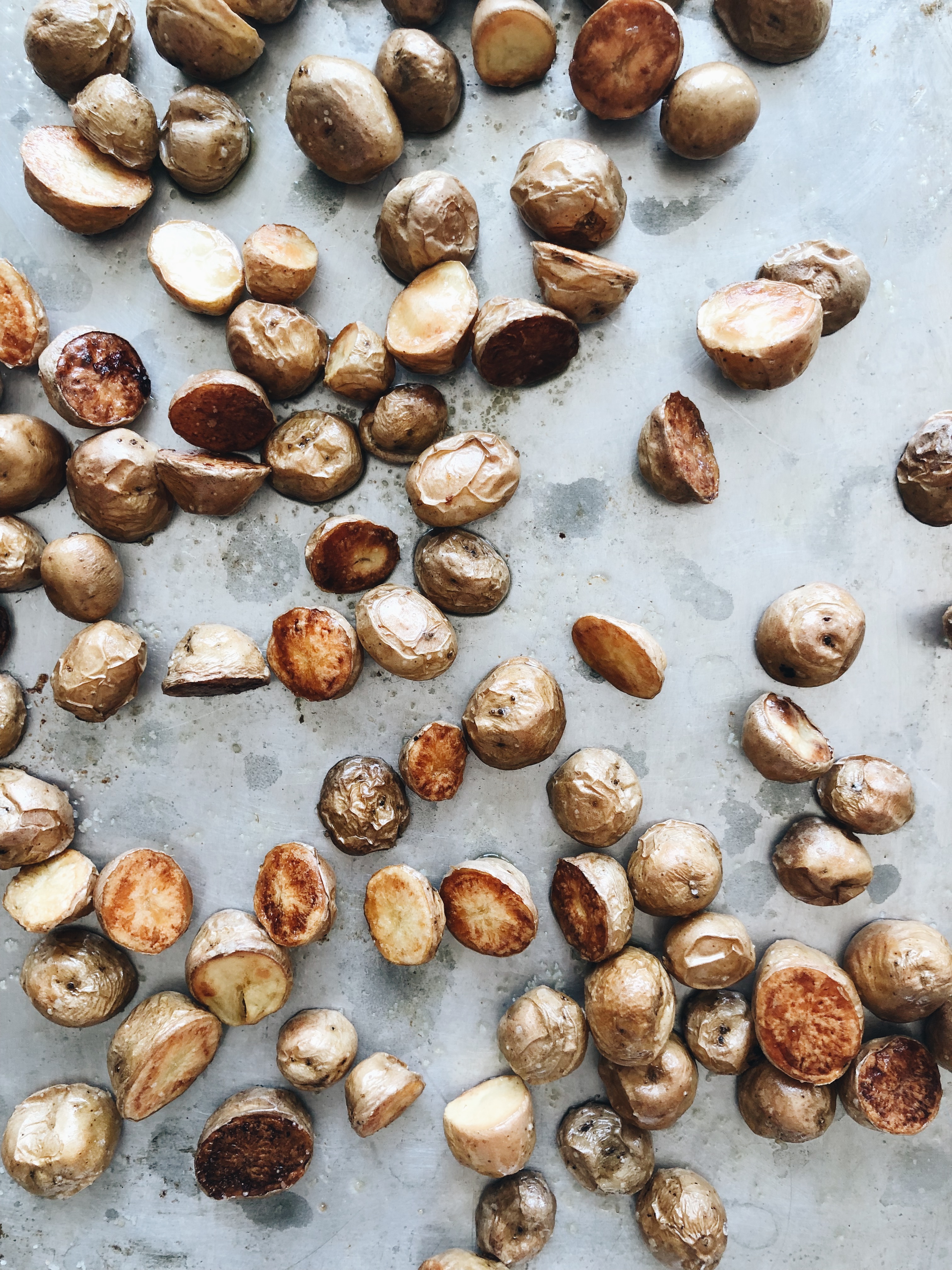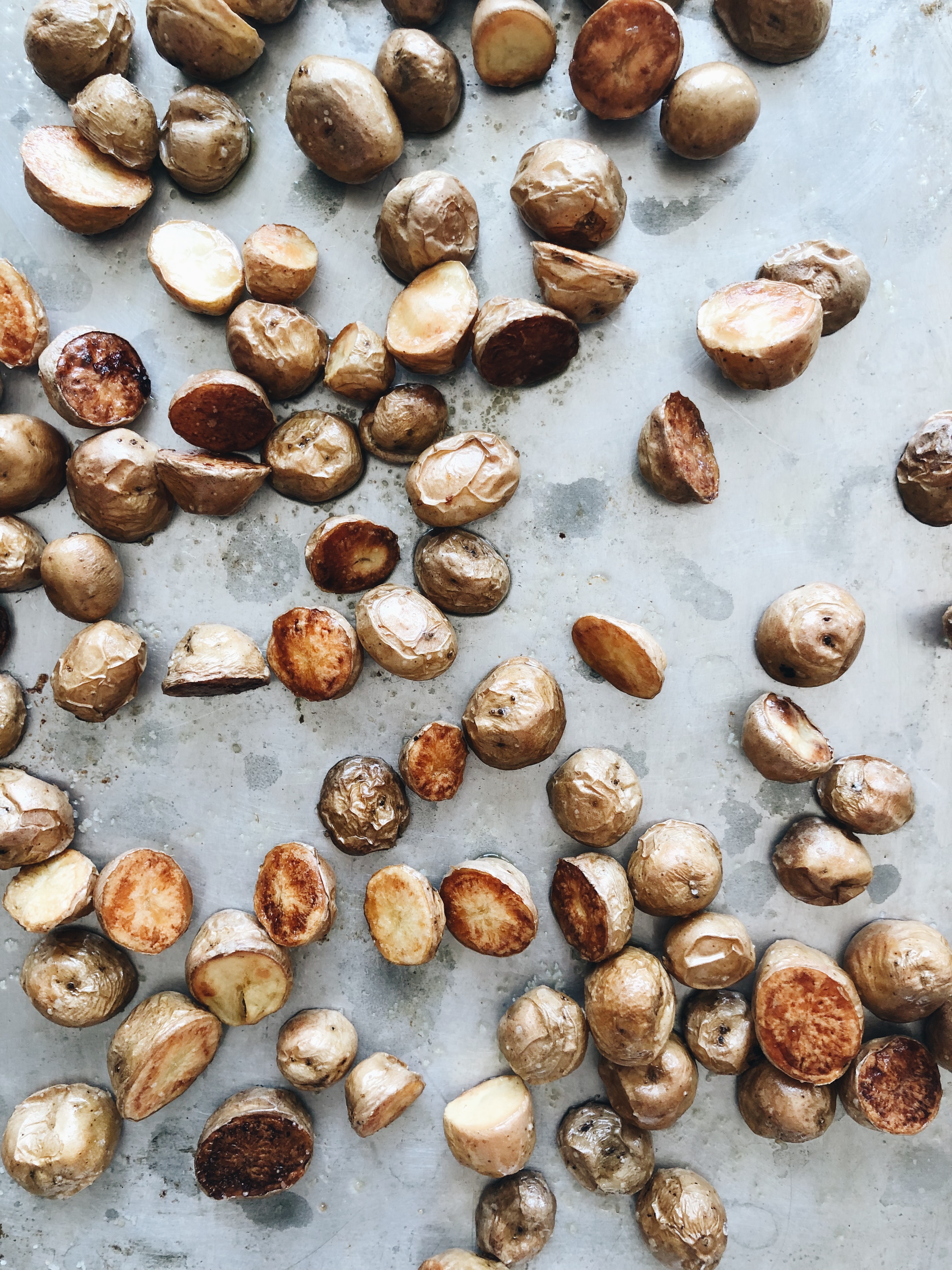 Also, you're roasting some pee wee potatoes. Anything you want, really! They'll be in the oven for an hour, so you've definitely got time to whip up the chimi, sear the fish and wilt the chard. And pluck a chin hair if that's your thing.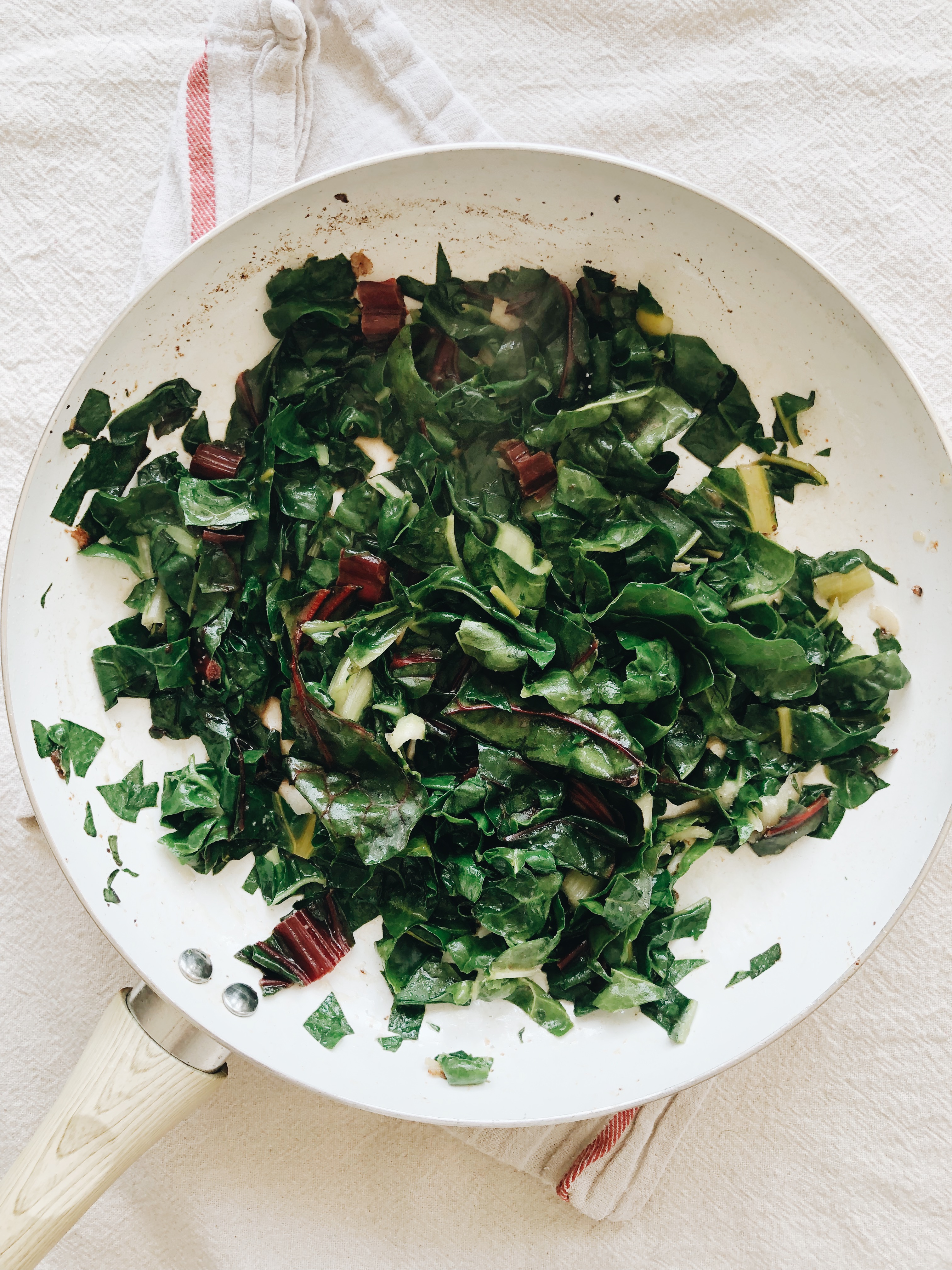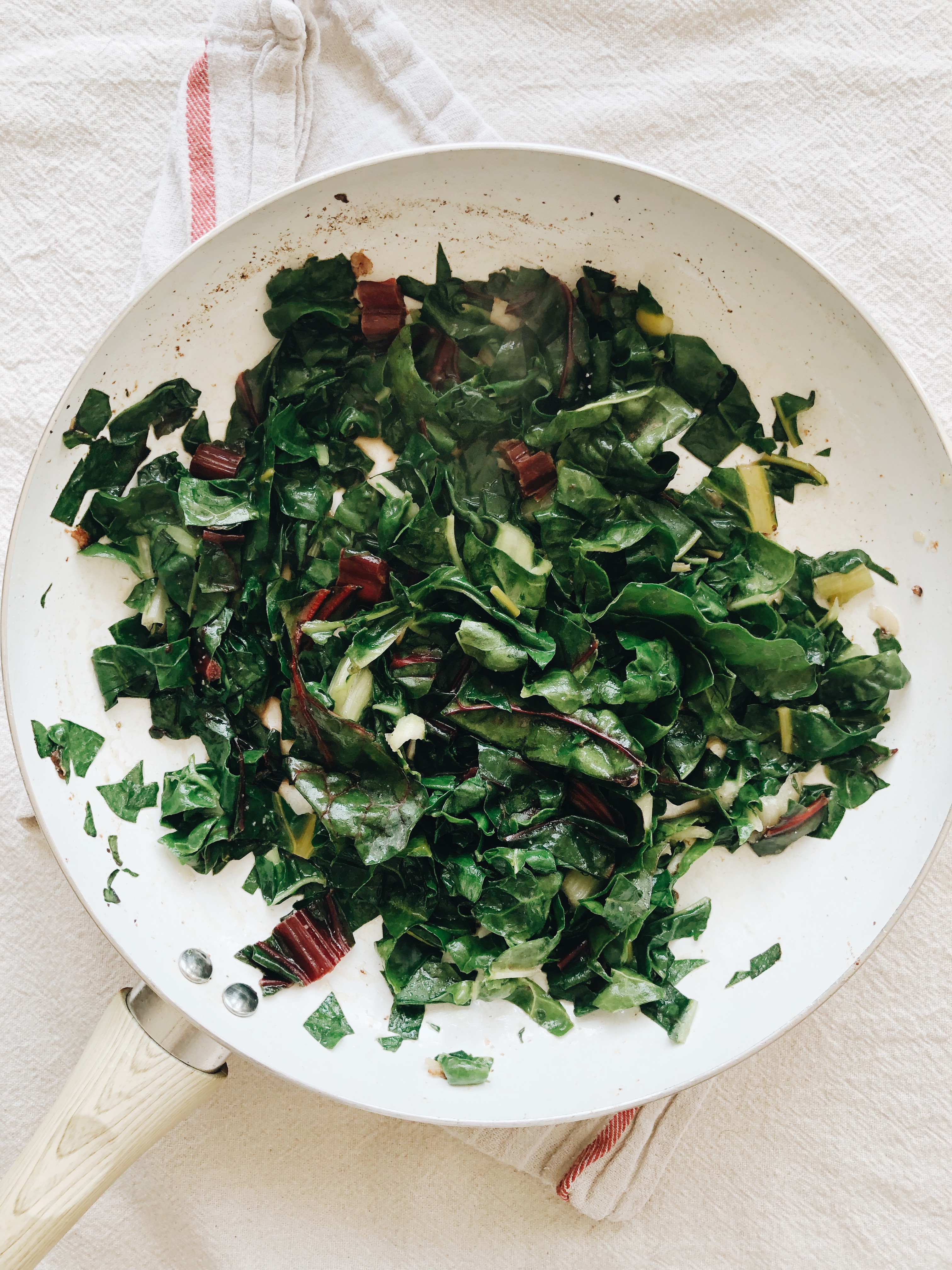 Rainbow chard! Just slice the woody stems off, slice the bulk into ribbons, and then give it a rough chop. Wilt it in a little bit of butter because you like life, and that's that.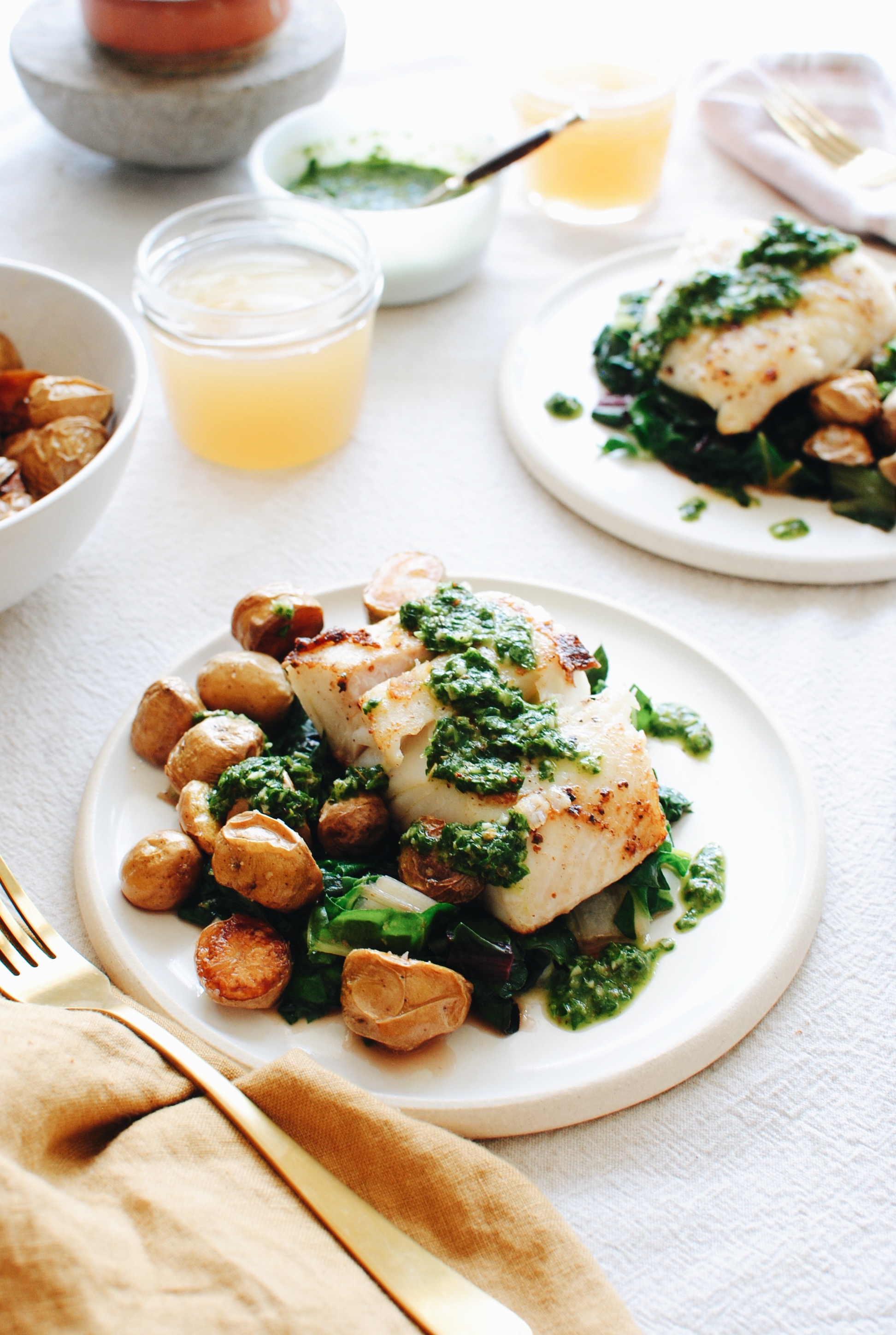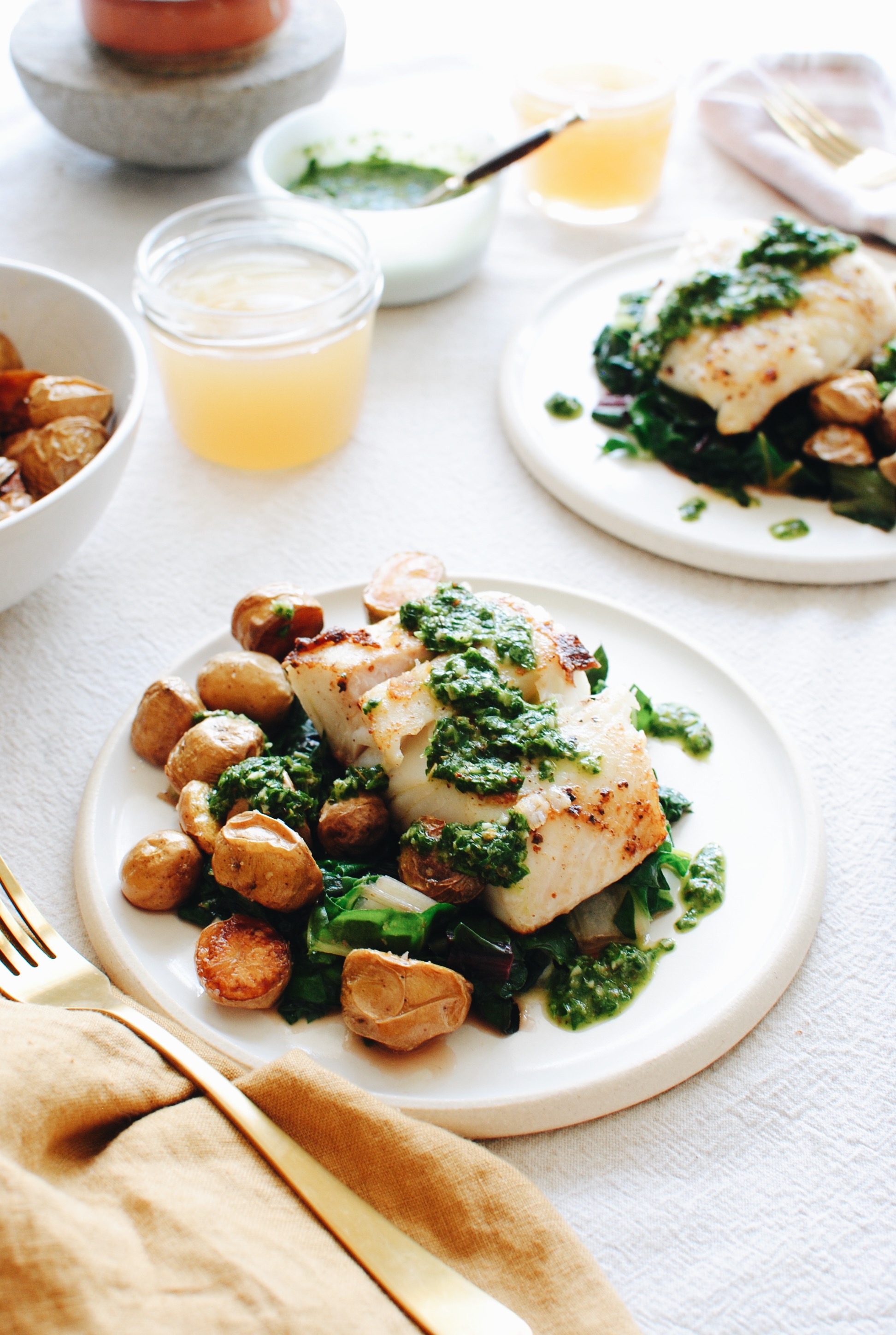 I mean, marvelous.
And do it like this – chard on the bottom (one bunch serves two, so if you have kids who really really love dark greens, buy two bunches!), seared halibut on top, 'taters sprinkled around, and a good drizzle of the chimichurri on top glory beeeeee.
The flavors are prooooobably not what you're having day to day. It's a special meal! But beyond simple. That's the magic here. Four little flavor teams dog piling in your mouth and you're done for.
Look, Easter is this weekend. You still have time for fish. Make it Friday!
IT WILL BE SO GOOD.
Oh, Good Friday. Ha!
Never mind.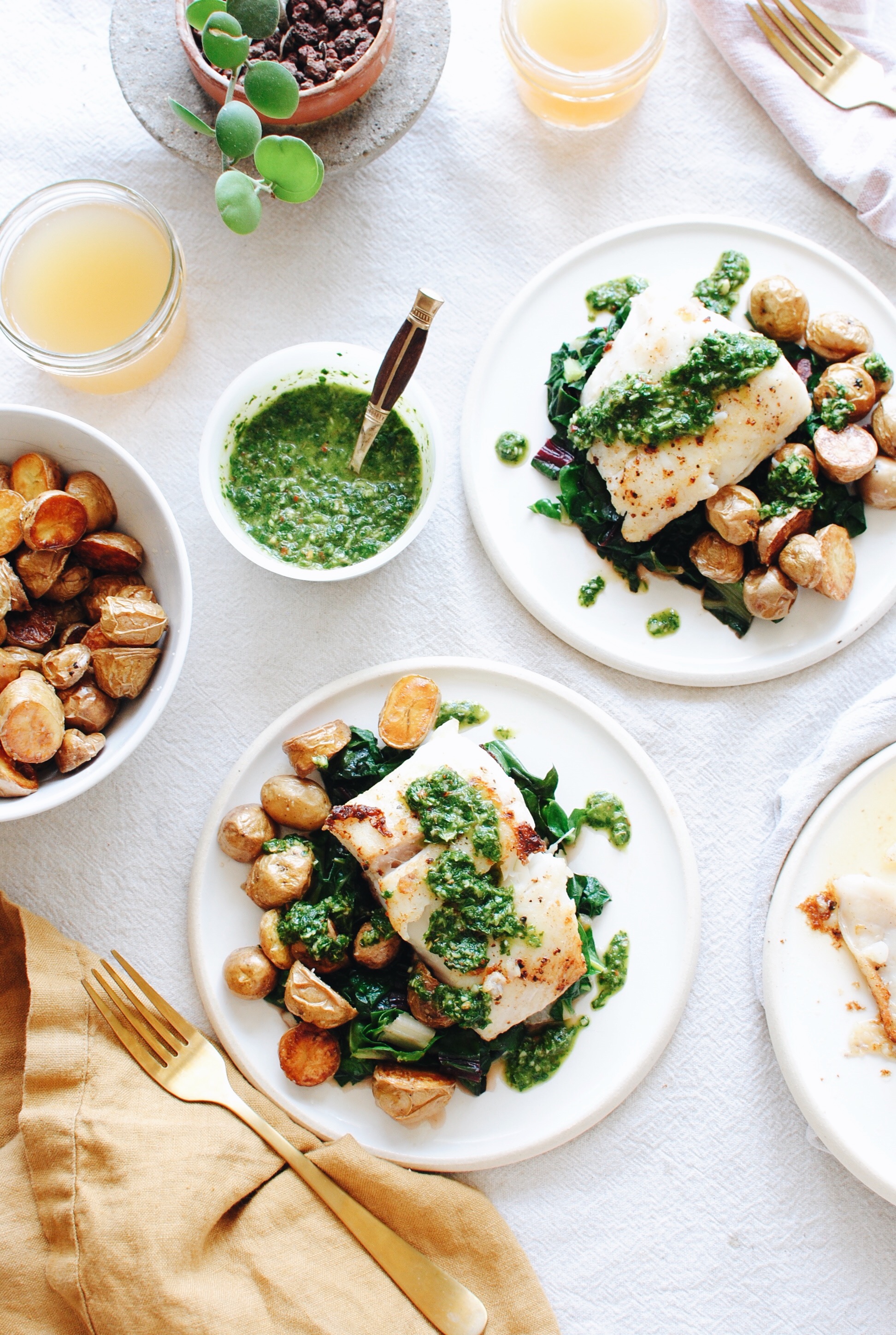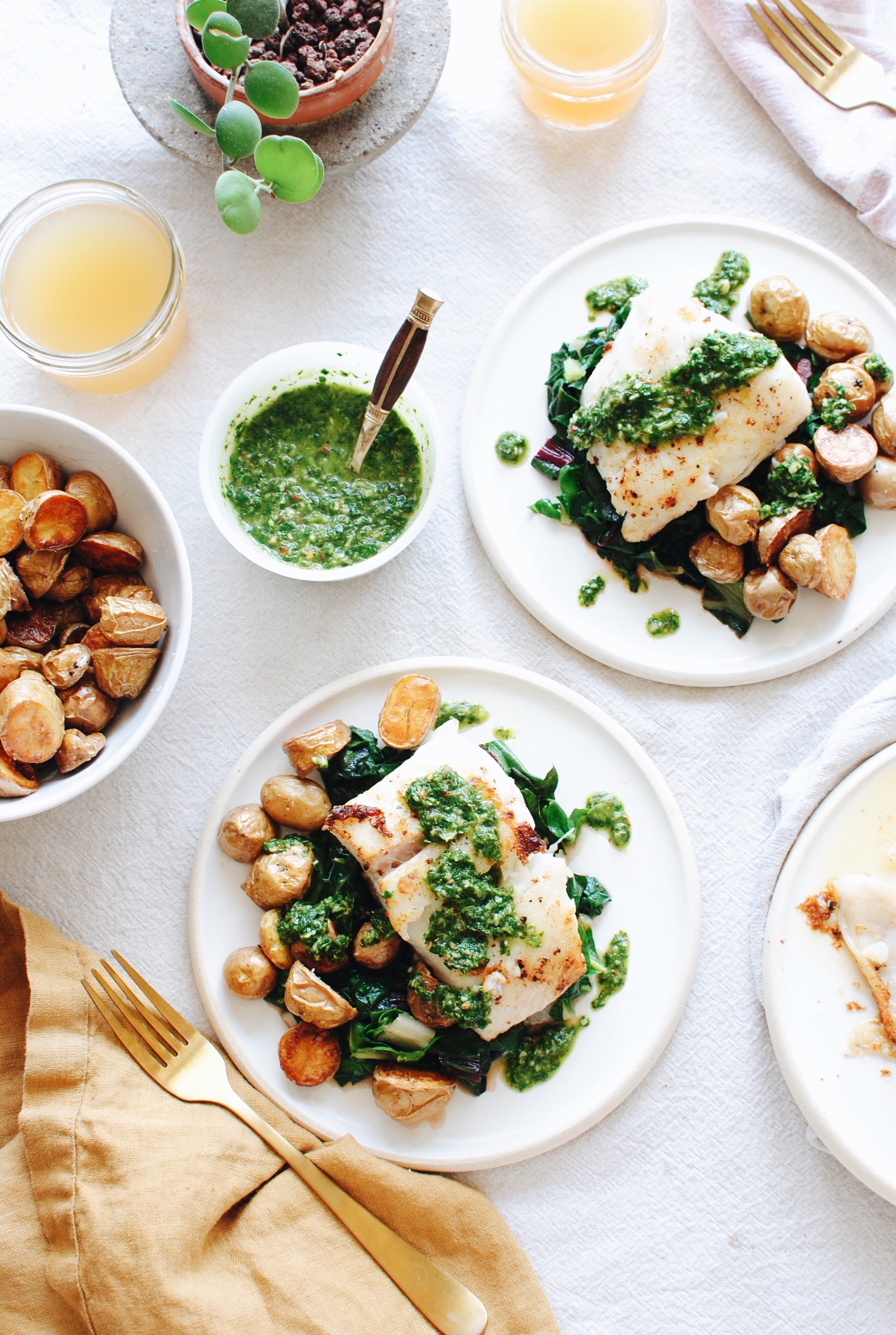 But seriously, get this in front of your face and then in it.
Halibut with Roasted Potatoes, Swiss Chard and a Chimichurri Sauce
Ingredients
1.5 pounds baby potatoes
4 Tbs. butter, divided
3-4 halibut fillets
1-2 bunches of Swiss chard, rinsed
1 bunch fresh parsley
1 Tbs. dried Italian seasoning
3 cloves garlic
1 pinch crushed red pepper
6 Tbs. extra-virgin olive oil
3 Tbs. white wine vinegar
Coarse salt
Instructions
Preheat the oven to 400.
Cut the larger potatoes in half, and place them all on a rimmed baking sheet. Drizzle a Tbs. or two of olive oil over them, along with a good pinch of salt. Toss with your fingers to coat. Roast for 45 minutes to an hour, until they're tender on the inside and crispy on the outside.
In a mini food processor, combine the parsley, Italian seasoning, garlic, crushed red pepper, oil and vinegar. Whiz until you get a vibrant chimichurri sauce, about 20 seconds. (No need for salt! The vinegar carries so much pow.)
Heat 2 Tbs. of the butter in a large skillet over medium high. Season the halibut on both sides with salt, and sear on one side for 3 minutes. Gently flip and sear another 3 minutes, or until both sides are seared and have nice browning, and the fish begins to flake. Remove the fish from the pan and set aside.
Cut the stems off the chard, then stack the large leaves on top of each other. Roll them up and slice into ribbons. You can leave them like this, or give the ribbons a rough chop.
Heat the remaining two Tbs. of butter in the pan, and add the chard to wilt. Season with a pinch of salt, and sauté the chard until it's wilted, just a couple of minutes.
Evenly arrange the chard among four dinner plates, and top with a halibut fillet. Serve with roasted potatoes, and good drizzling of the chimichurri. Hello, life.
Serves 4!
7.8.1.2
220
https://bevcooks.com/2019/04/halibut-with-roasted-potatoes-swiss-chard-and-a-chimichurri-sauce/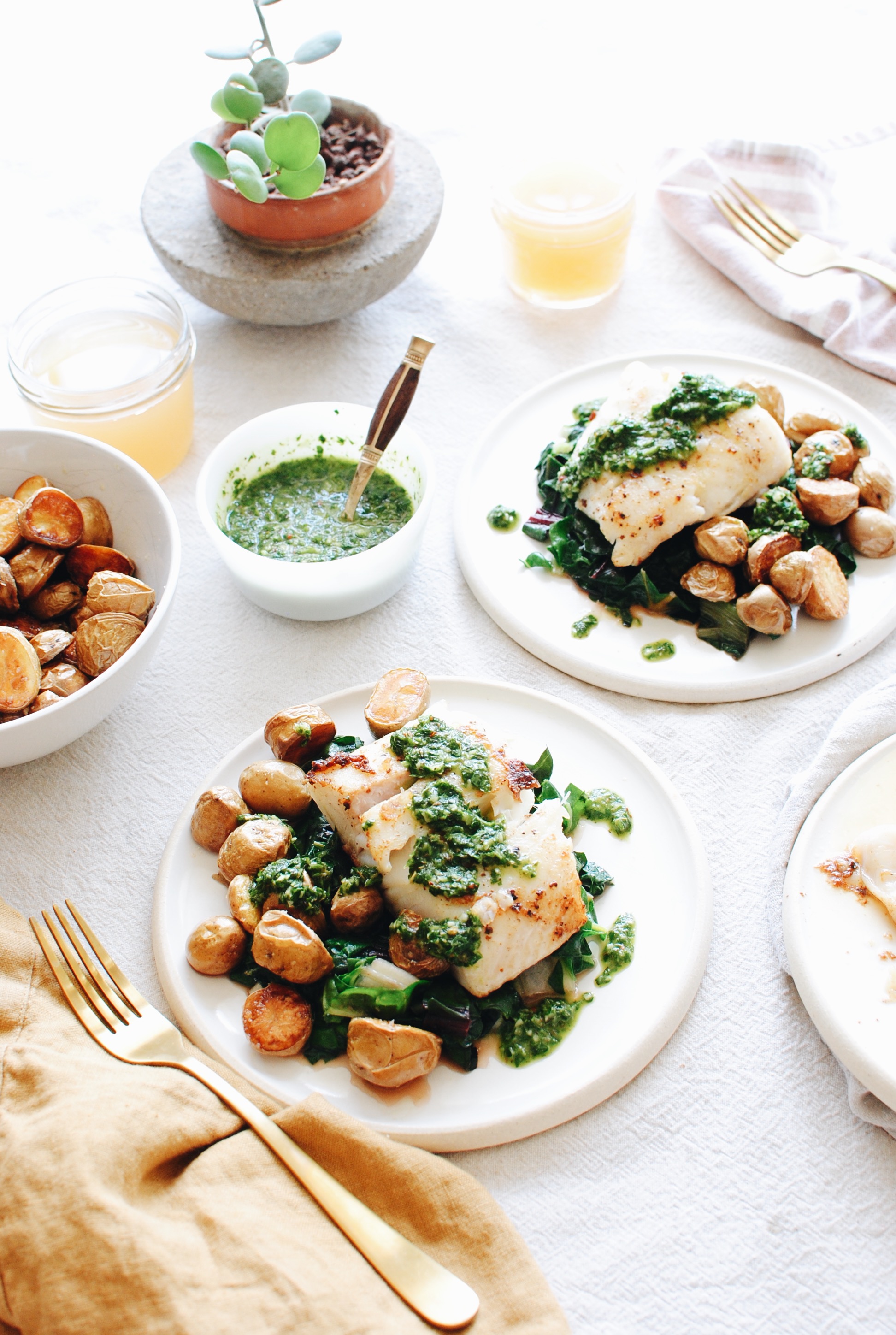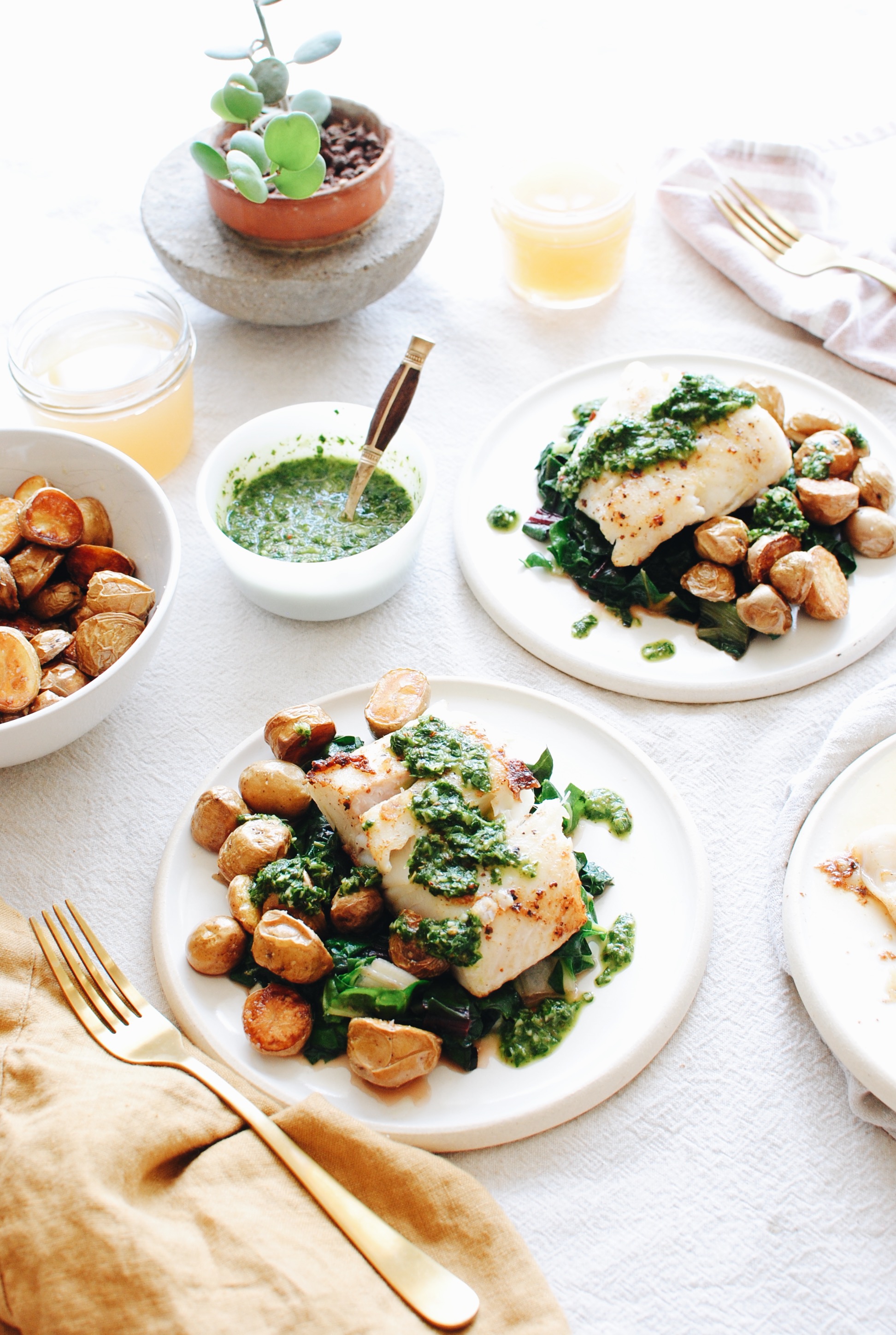 Amen.