First recipe of 2019! AND IT IS A BURRITO.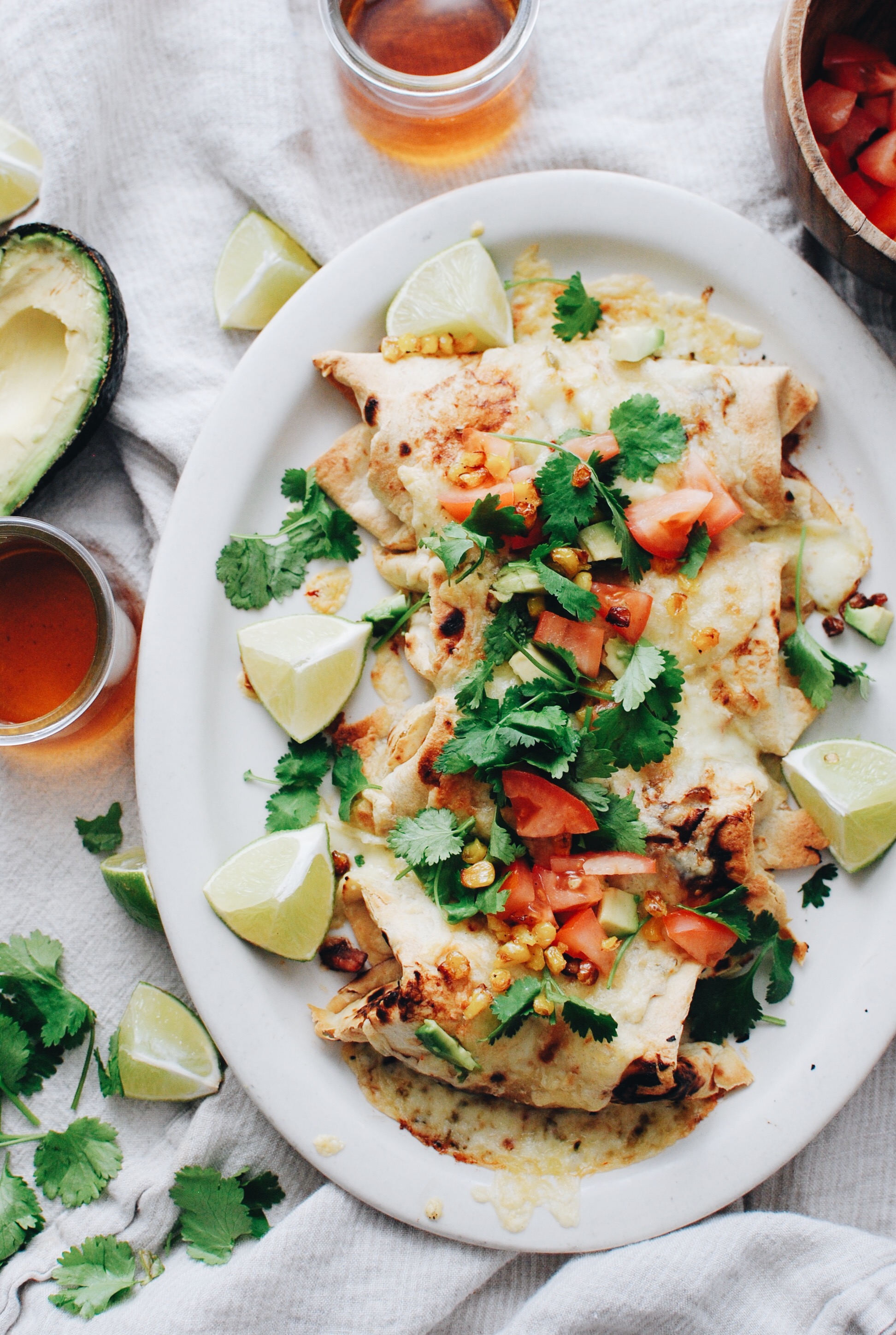 But like, obscene burritos.
Because a) they're partly slow cooker, b) but simple and wildly flavorful, and c) you put them on a platter and broil cheese on top and become the queen of life.
It's the new year, SOAR LIKE AN EAGLE.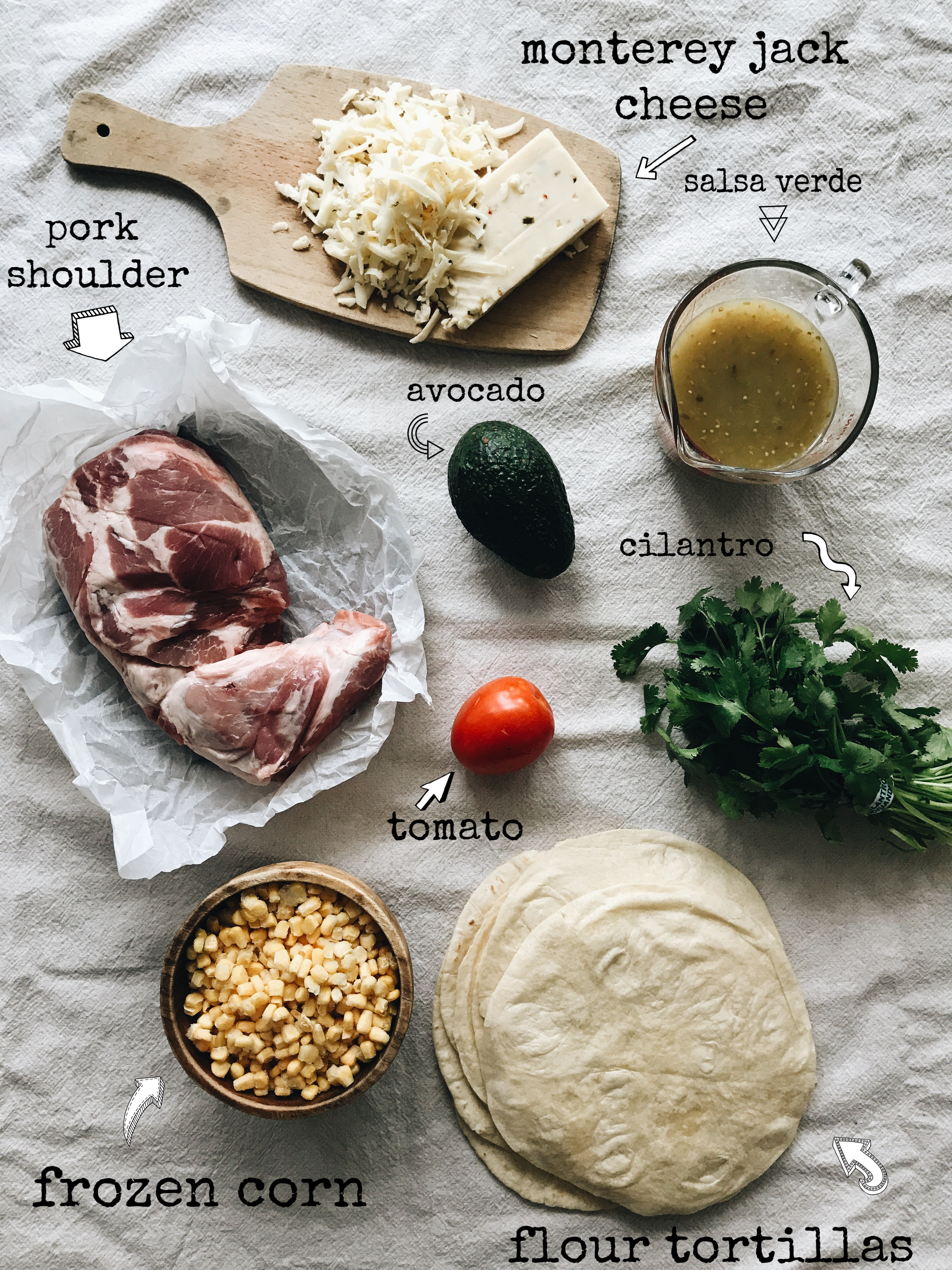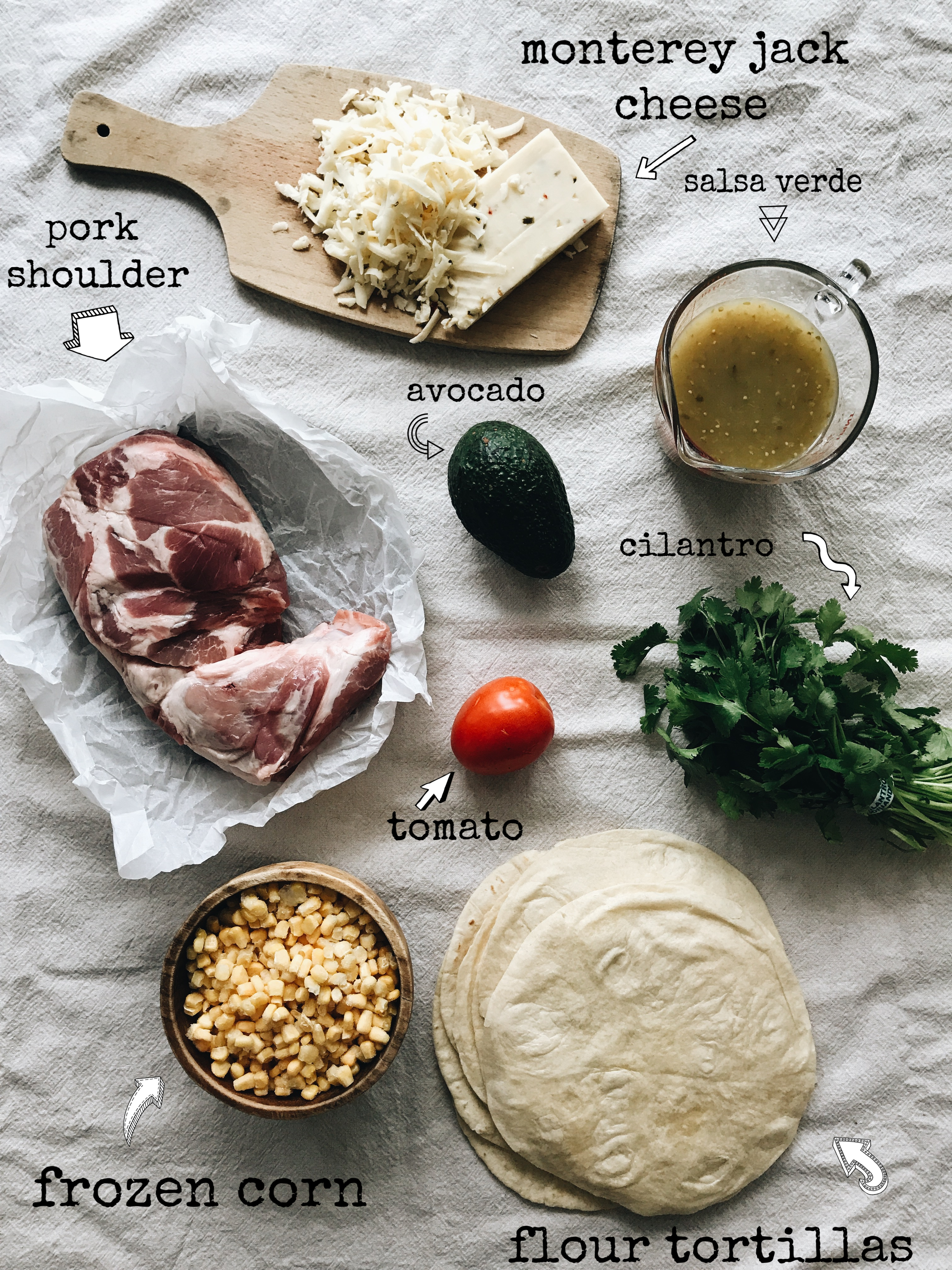 Alright, so look. We got a pork shoulder. Pork butt. Pork shoulder butt. Whatever. We've got tortillas (which you'll char before stuffing! this is a loop hole in life in which you must obey.)
We've got frozen corn from a bag. Don't look at me like that. I've GOT WAYS.
We've got jarred salsa verde, shredded Monterey jack (or use pepper jack!), and a few fresh pico-like ingredients for later. Yippie.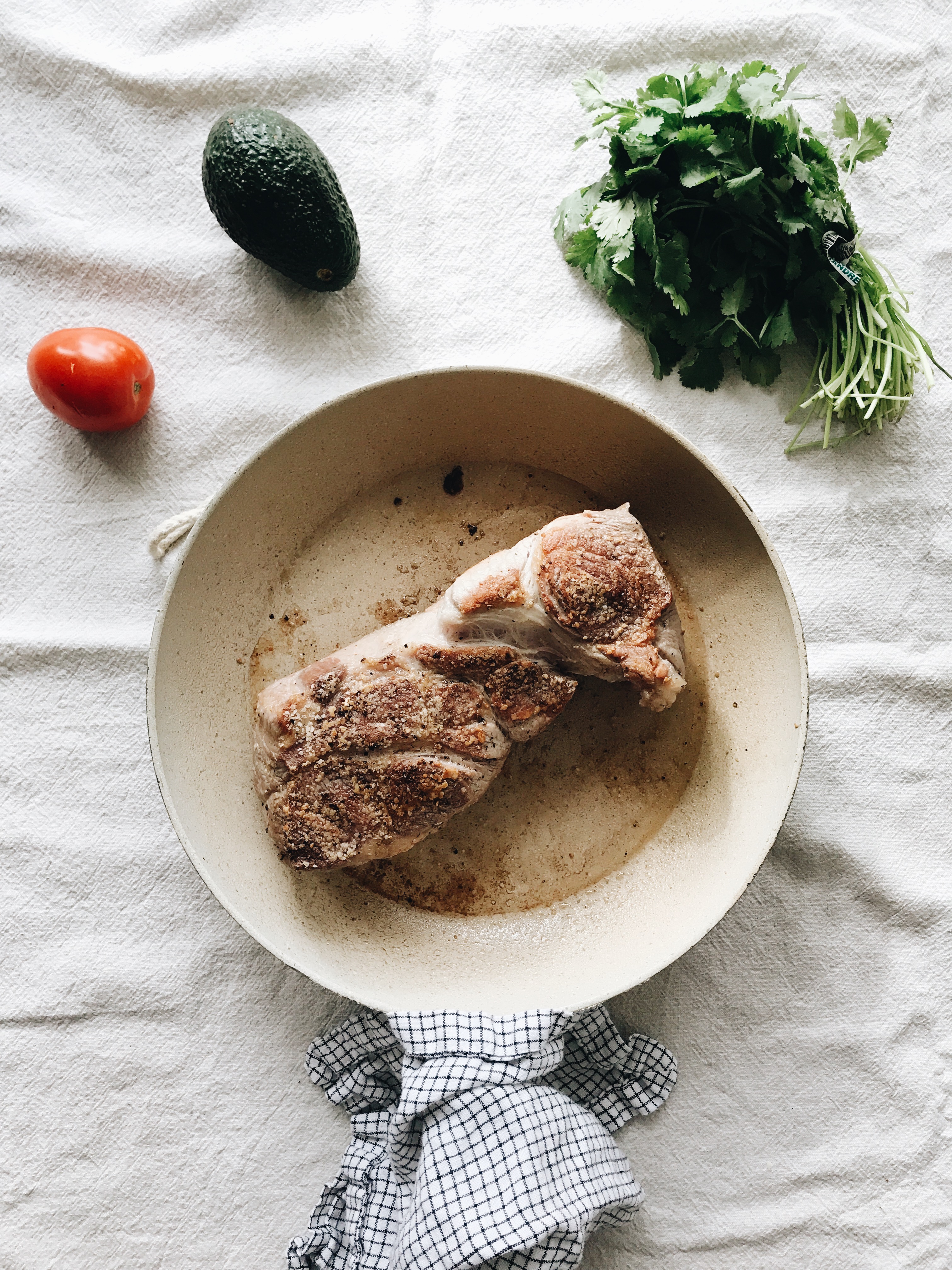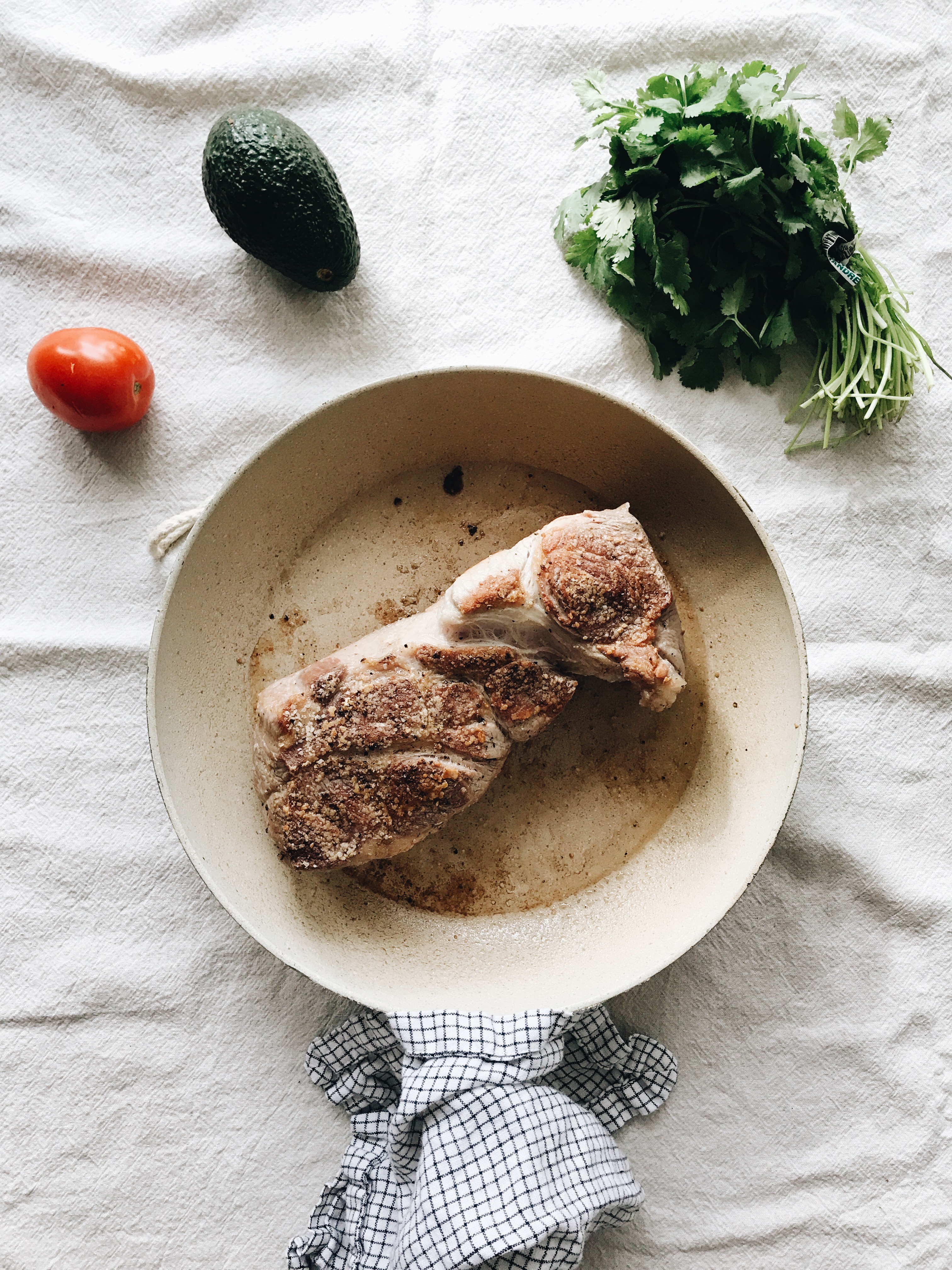 What happens first is an optional step, but I SERIOUSLY think it makes an enormo difference. You'll generously salt and pepper the pork, and sear it like a mother in a hot oiled pan.
Now listen, at this point I DID NOT TRIM the fat. ("You were going to drink the fat!" <–name that show.) I wanted the pork to simmer in its own fat alllll dang day before trimming it post-cookage. And what a freaking difference that made in the flavor. I'll forever wait to trim.
Matter of fact, I'm starting a band called Wait To Trim. I'll never get signed.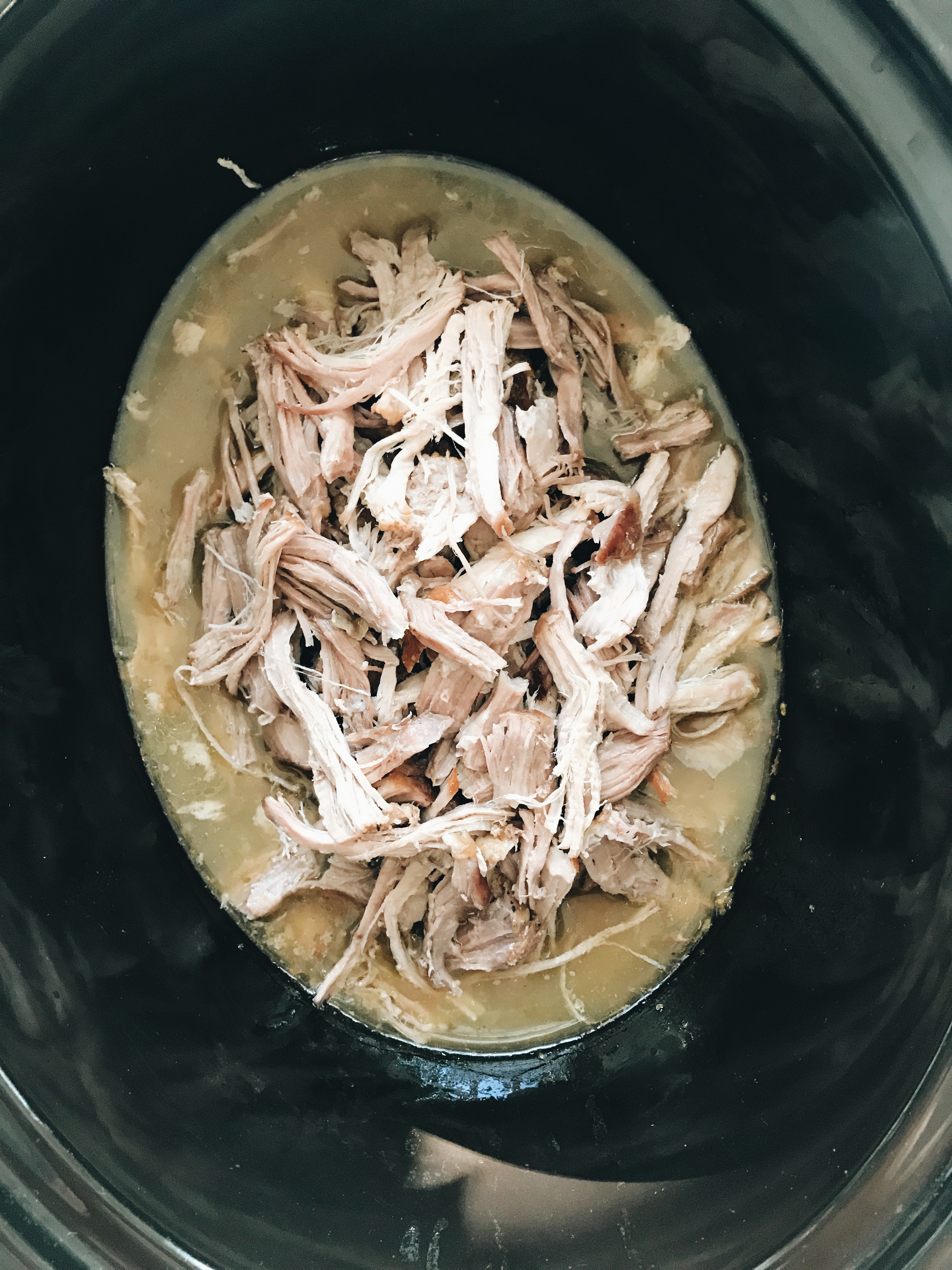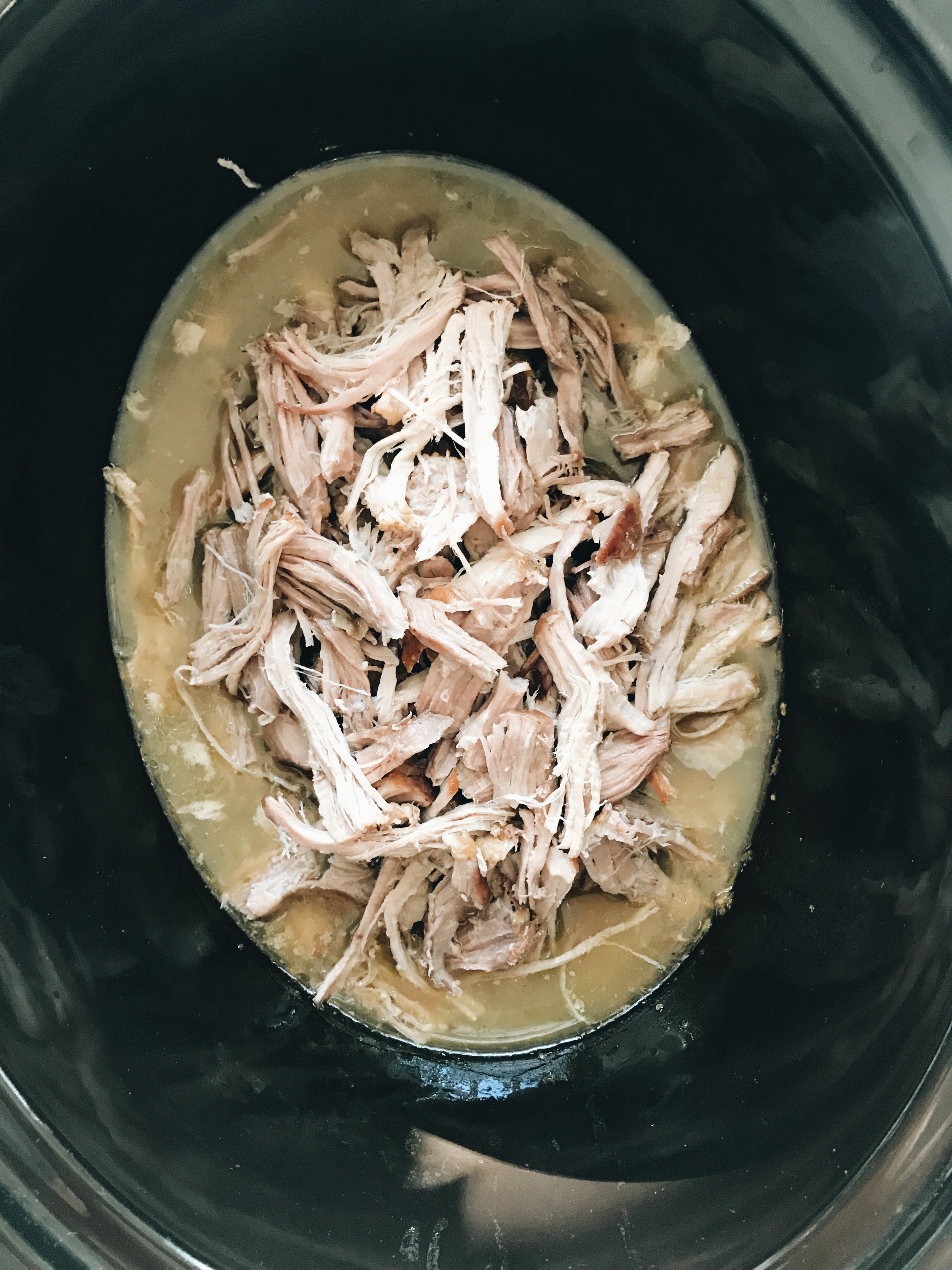 After it swims in a slow cooker with salsa verde for hours and hours, I tonged it out and slapped it on a cutting board. THEN I got all Dexter on it and snipped away the excess blubber here and there. Toss that in the trash, then give the pork a light pull with two forks. You don't want it overly shredded to the point of it looking like a Pretty Cut 'N Grow from the '80s. Just pulled. A little tug. A gentle nudge.
Never mind.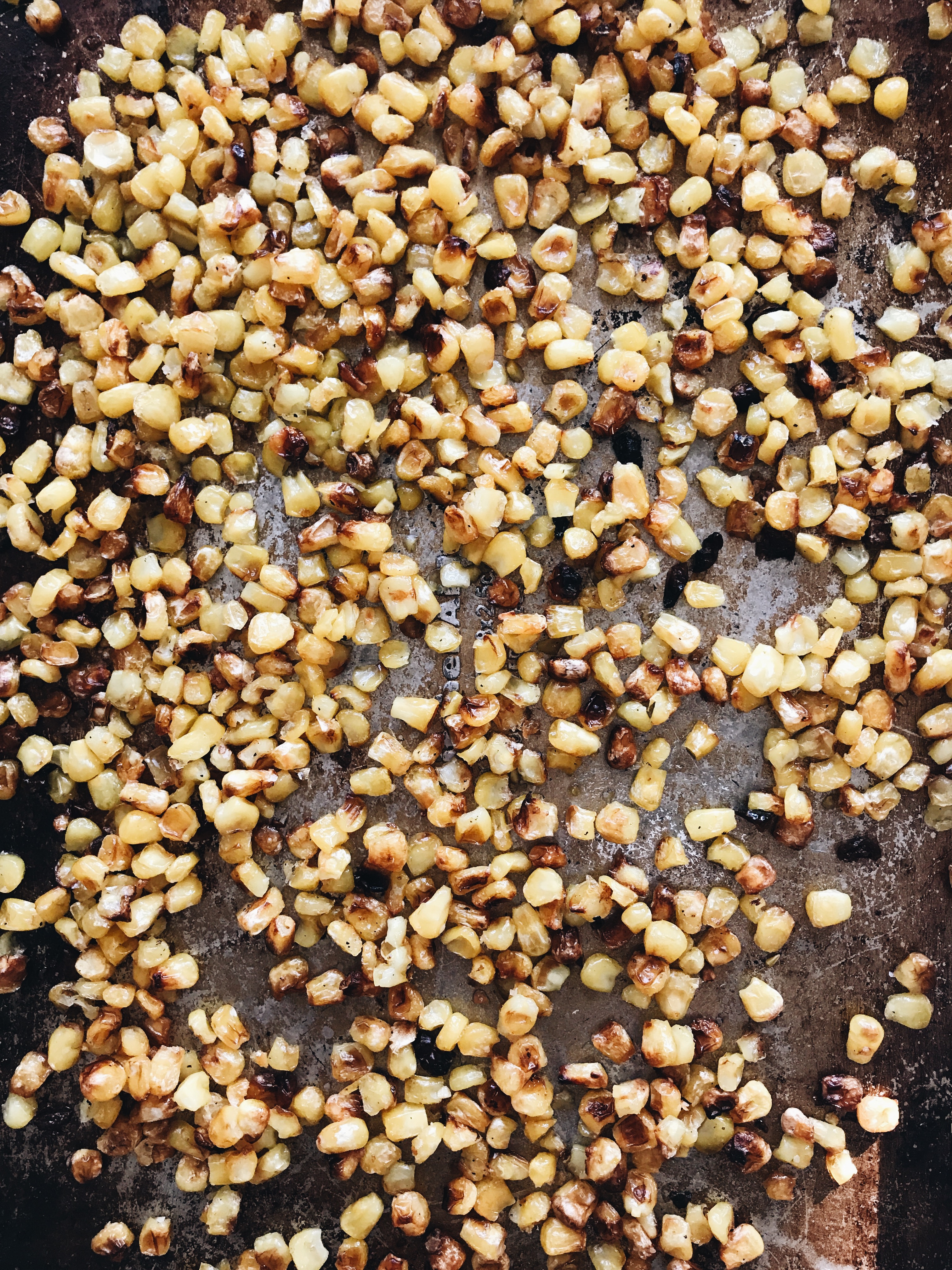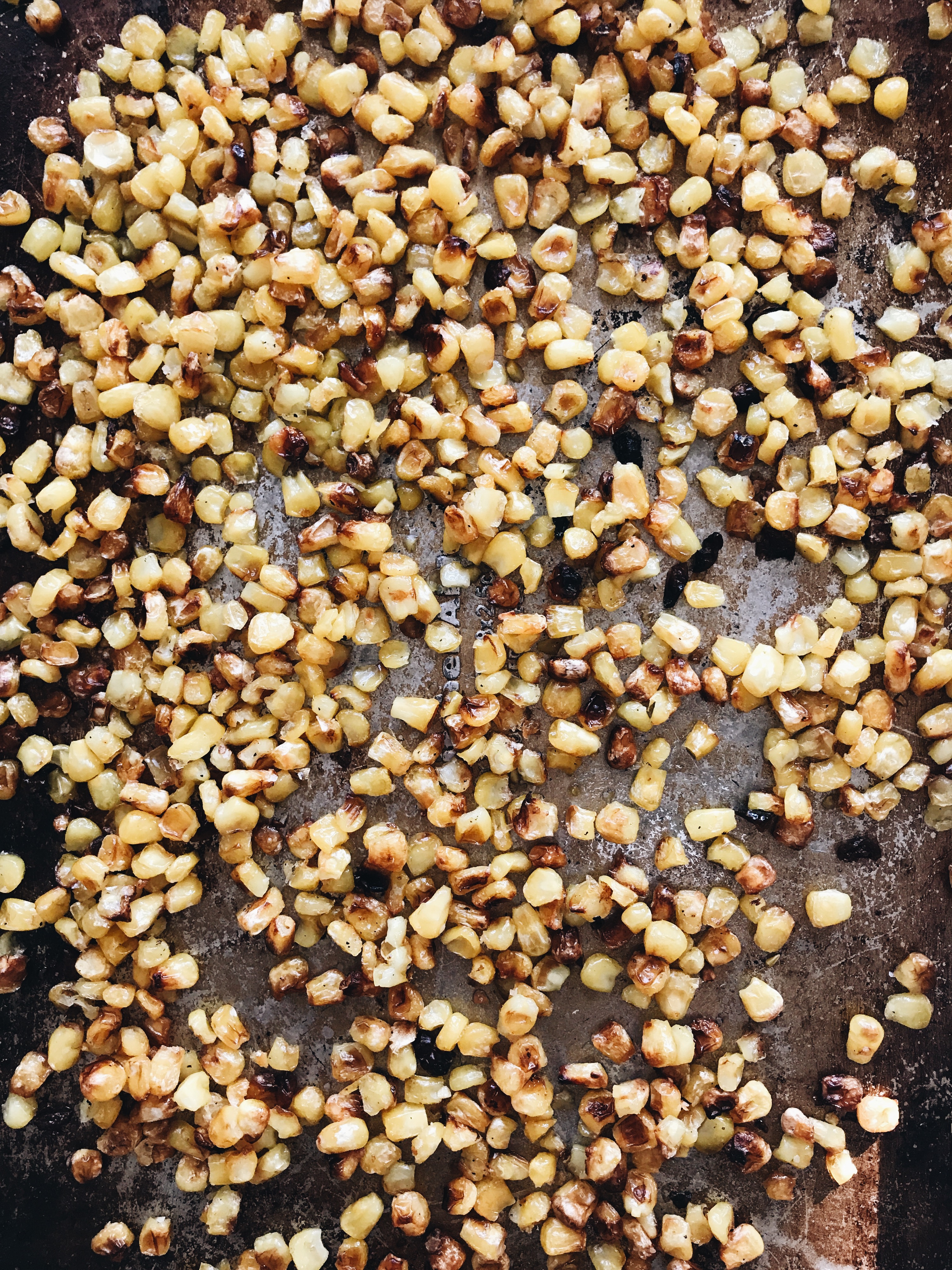 Now for the corn! At some point during the day, place the frozen corn on a baking sheet with a little oil drizzle, a pinch of salt and pepper, and BROIL those pups until they're charred and popping around and sweet and a little shriveled and you want to pet them and call them Frank.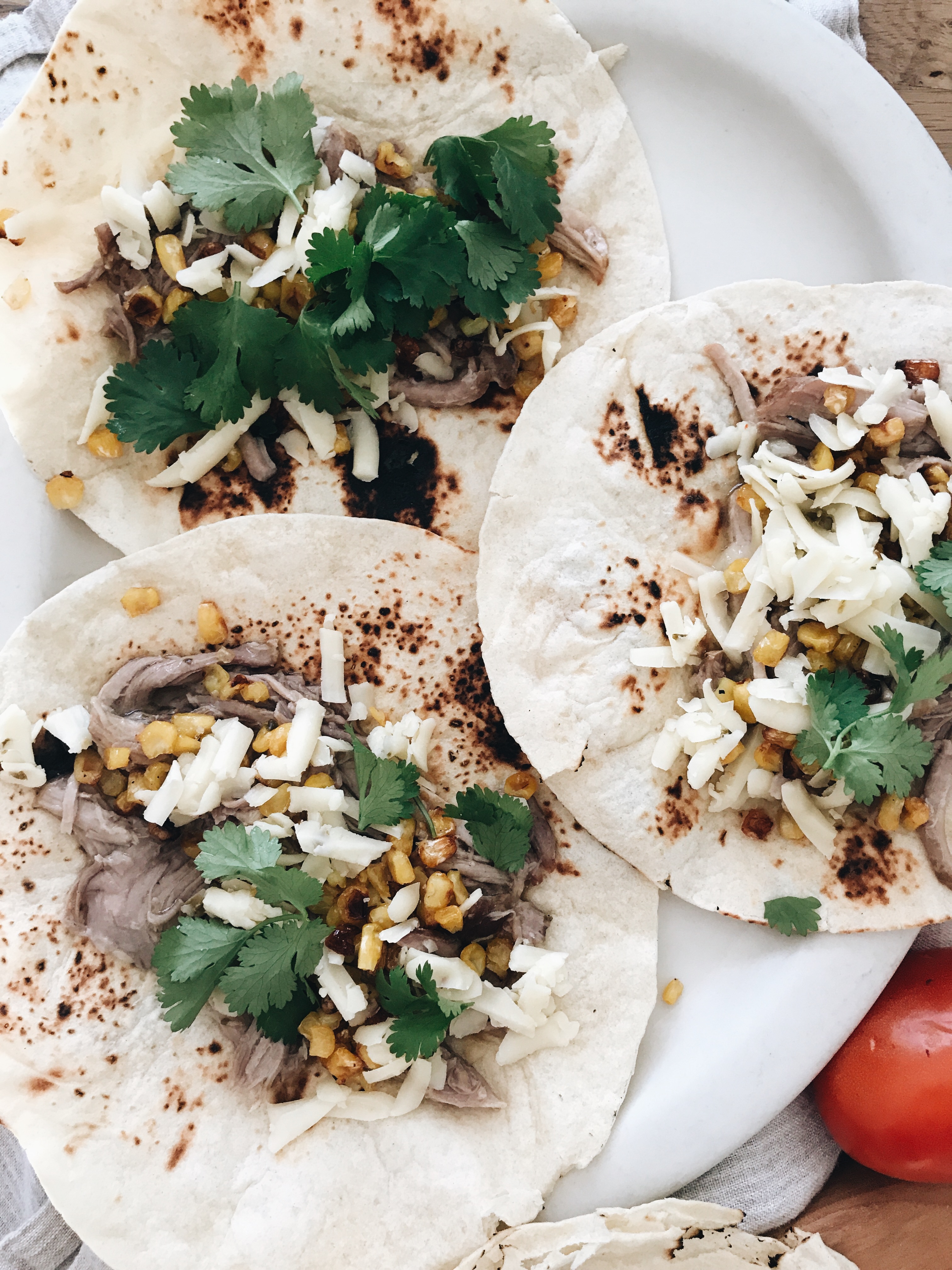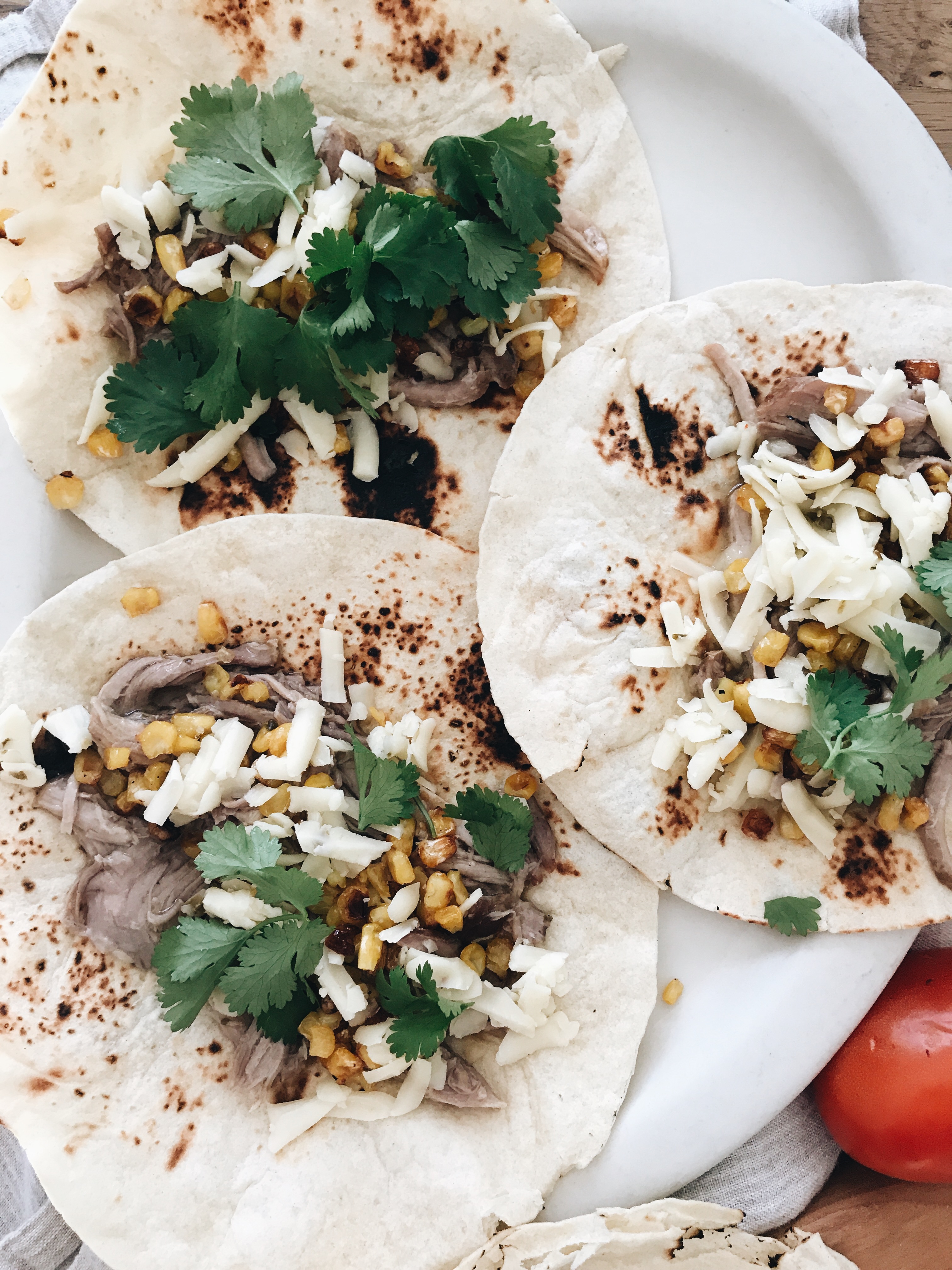 NOW.
Before you start stuffing burritos all willy nilly, there is one important step that will take these flour tortillas TO ELEVEN. And that is, to char them over an open flame. Just turn on your stove-top gas, and place the tortilla on the burner grates. Flip them after a few seconds. They'll bubble up and get little char marks here and there. It happens fast, so don't start writing next year's Christmas cards!
This small step BOOMS the tortilla flavor to this magical toasted land of glee. Trust me. Do it.
DEW EET.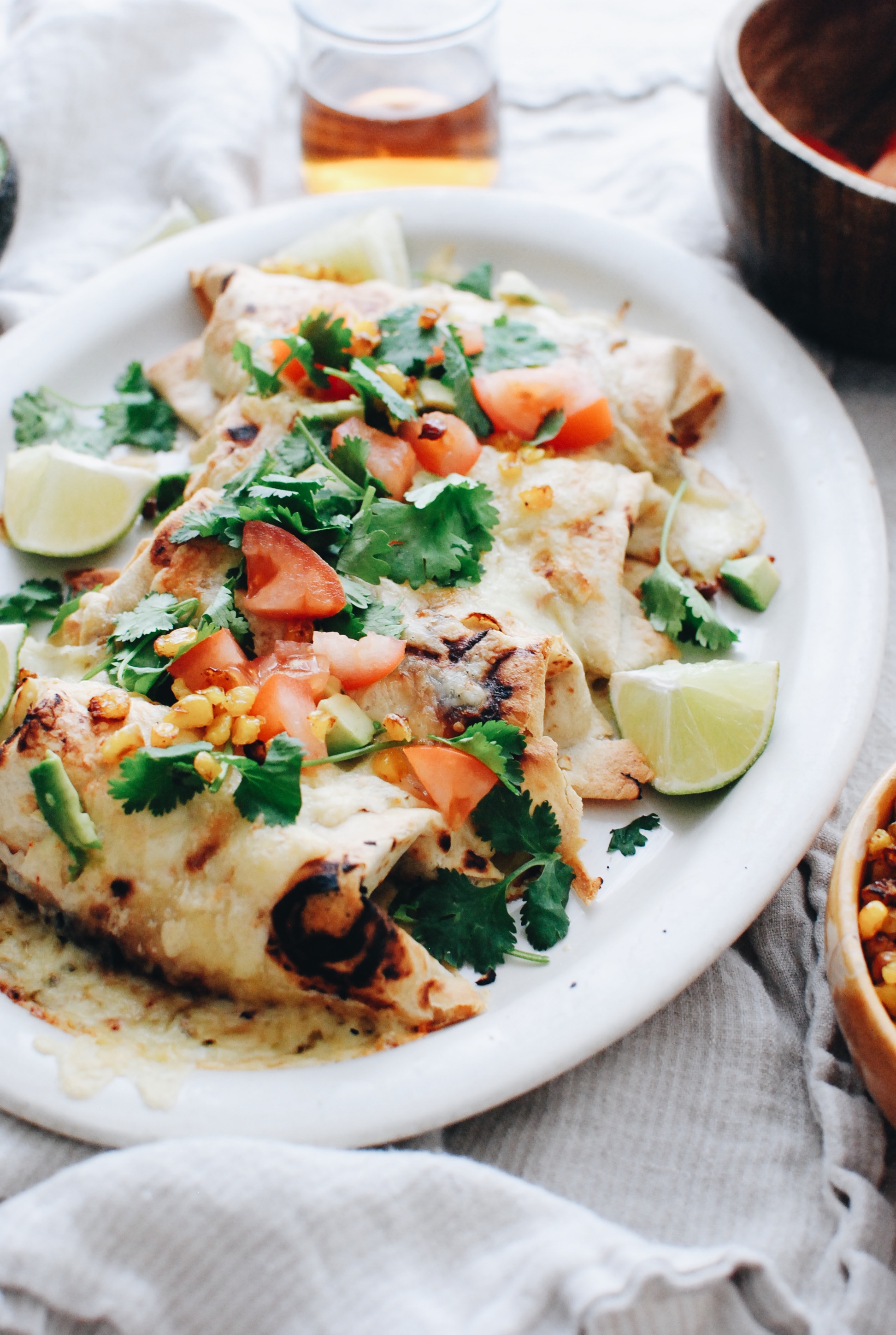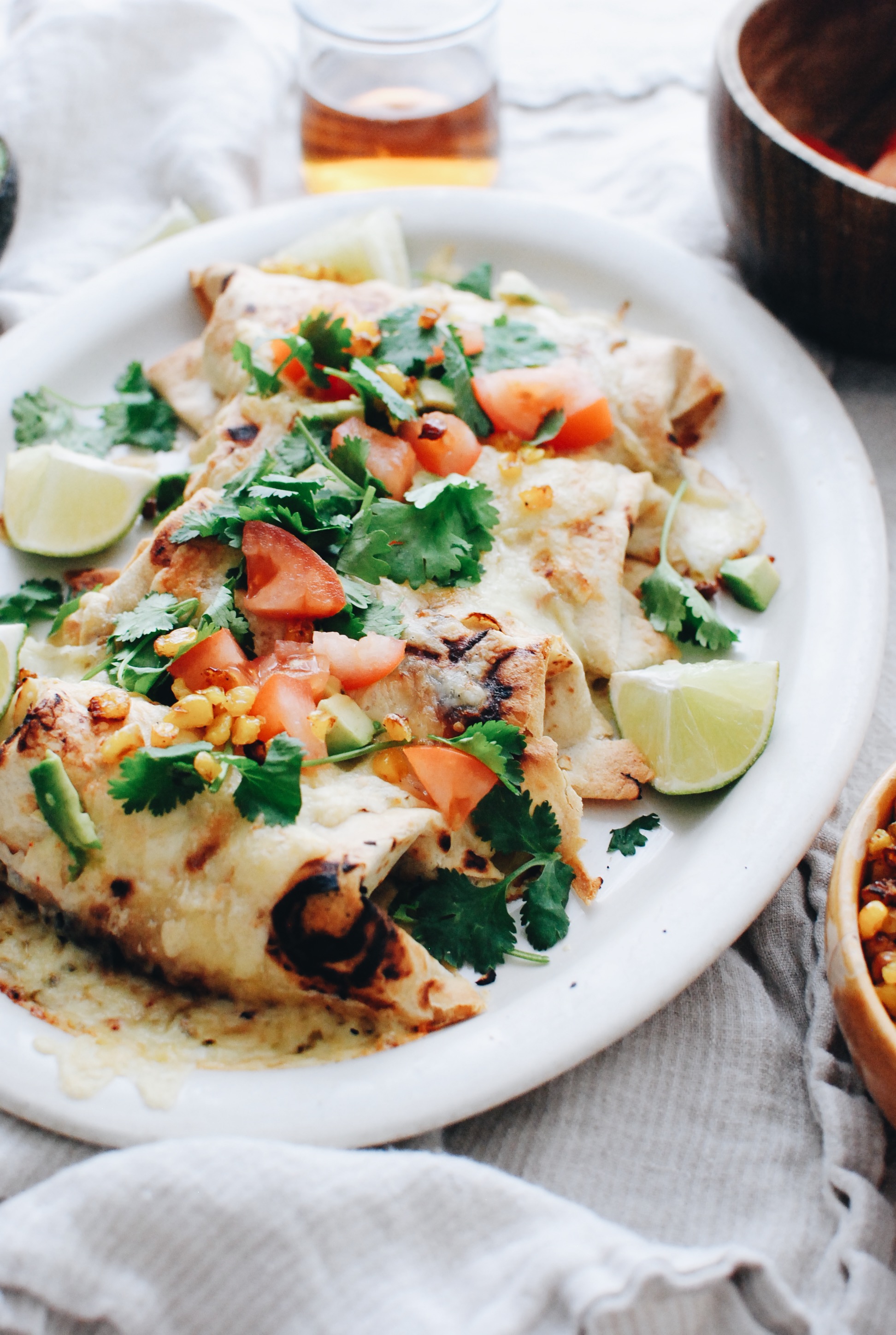 Now just arrange the burritos side by side on a platter, individual plates, even a casserole dish will work. Sprinkle the cheese on top and stick it back under the broiler for like, a minute. You just wanted browned and bubbly cheese.
Then violently throw some chopped tomatoes on top, torn cilantro sprigs, some leftover corn if you have any, and some cubed creamy avocado.
And lime wedges! Give it all a squirt.
Glory be.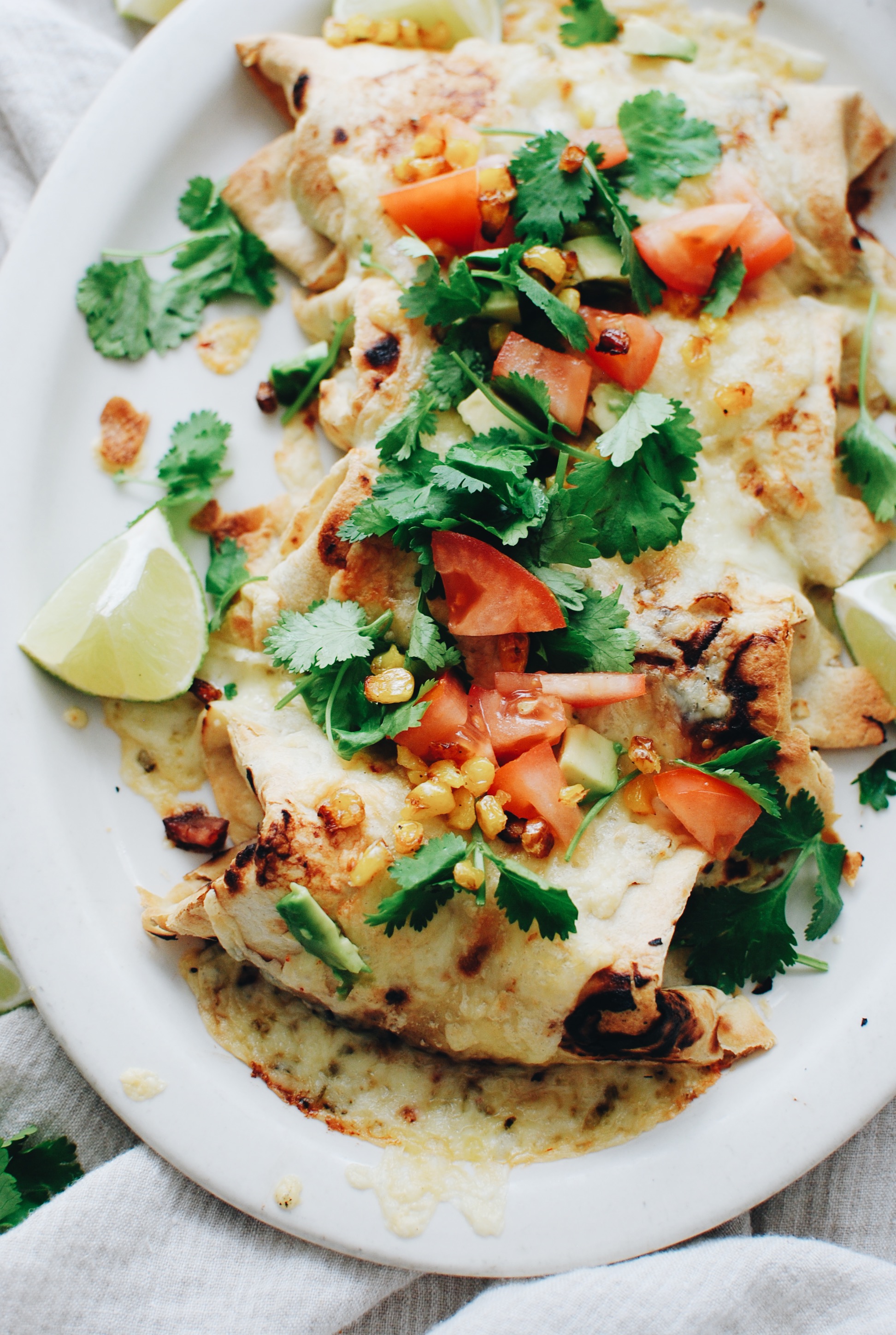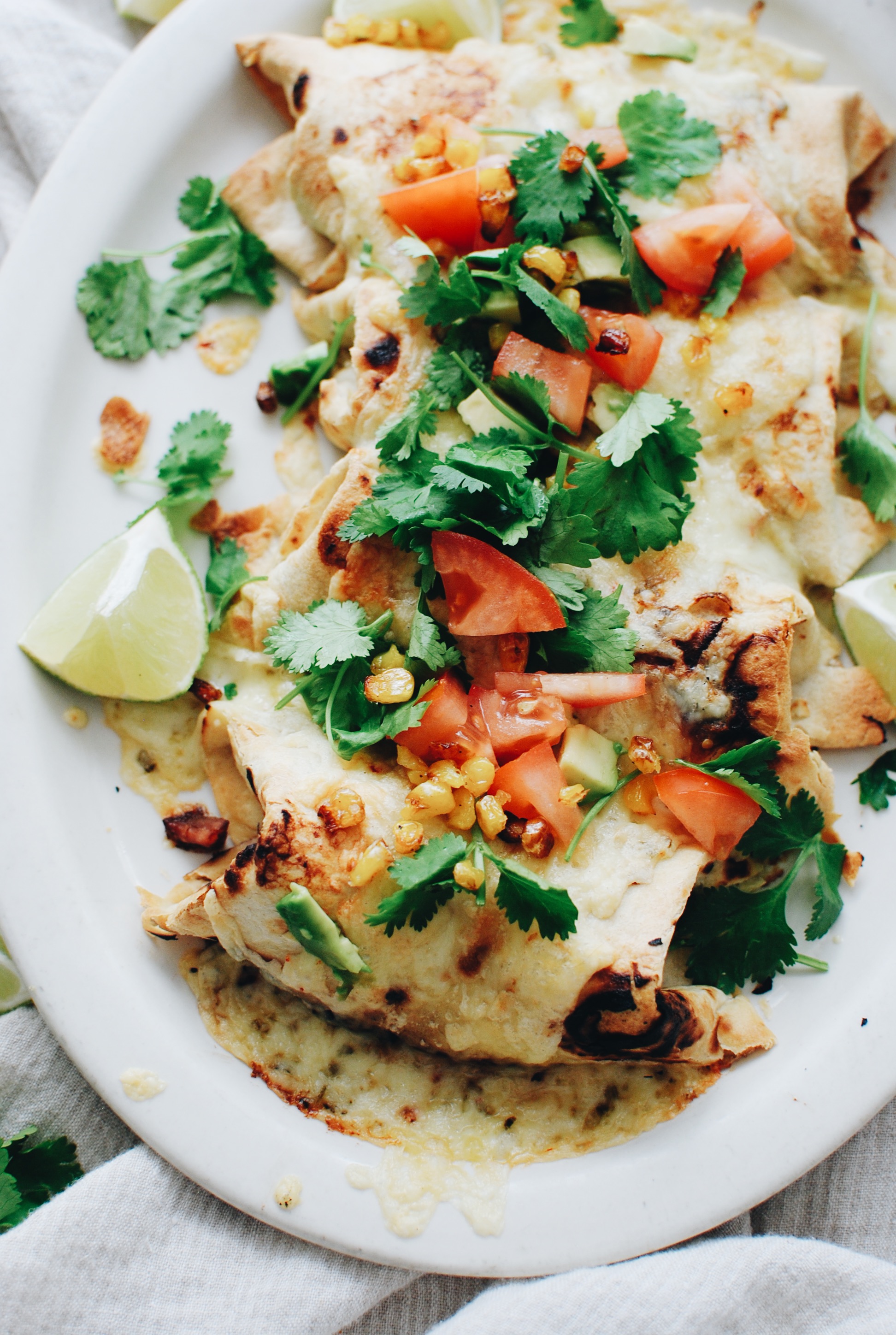 Hurts. So. Good.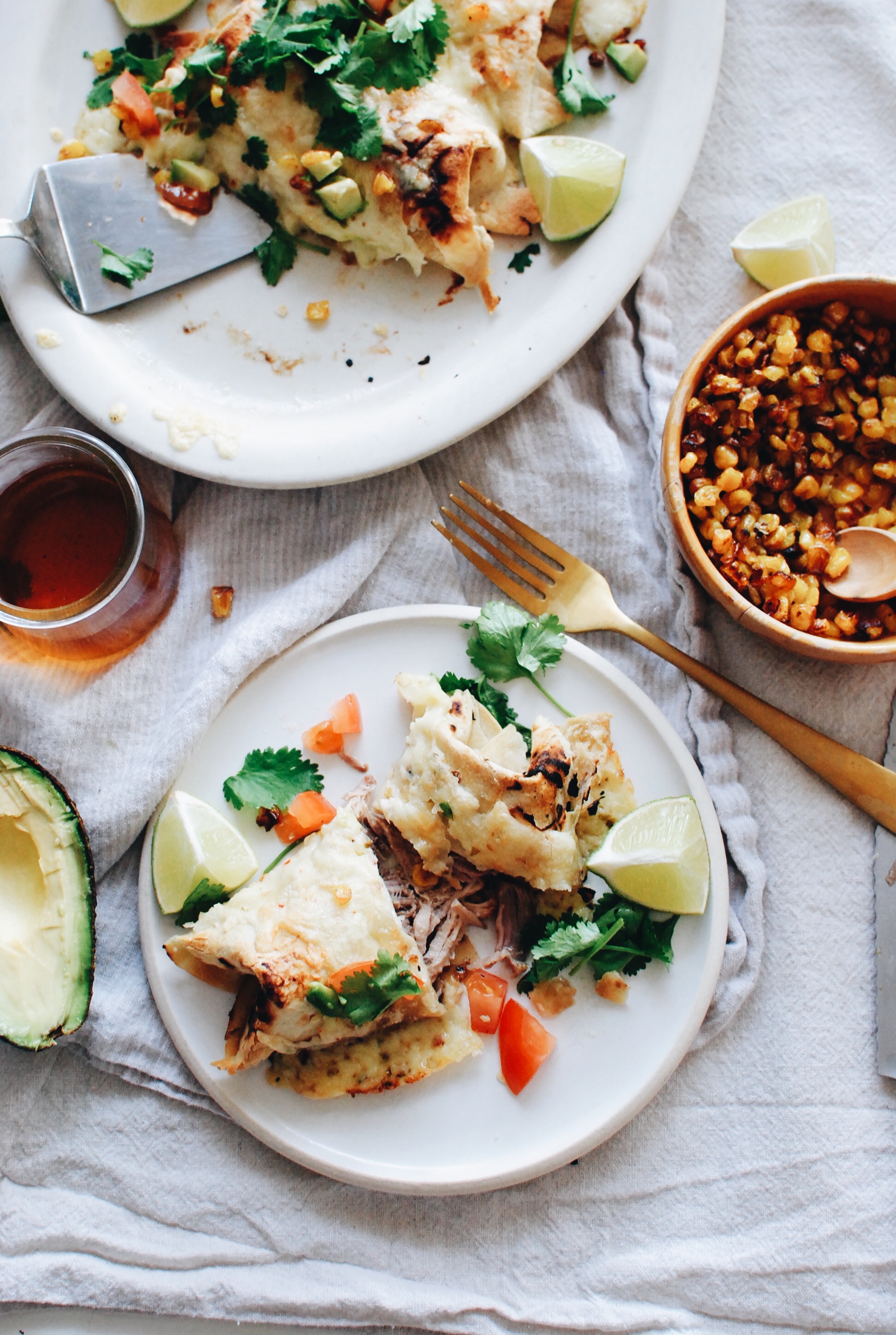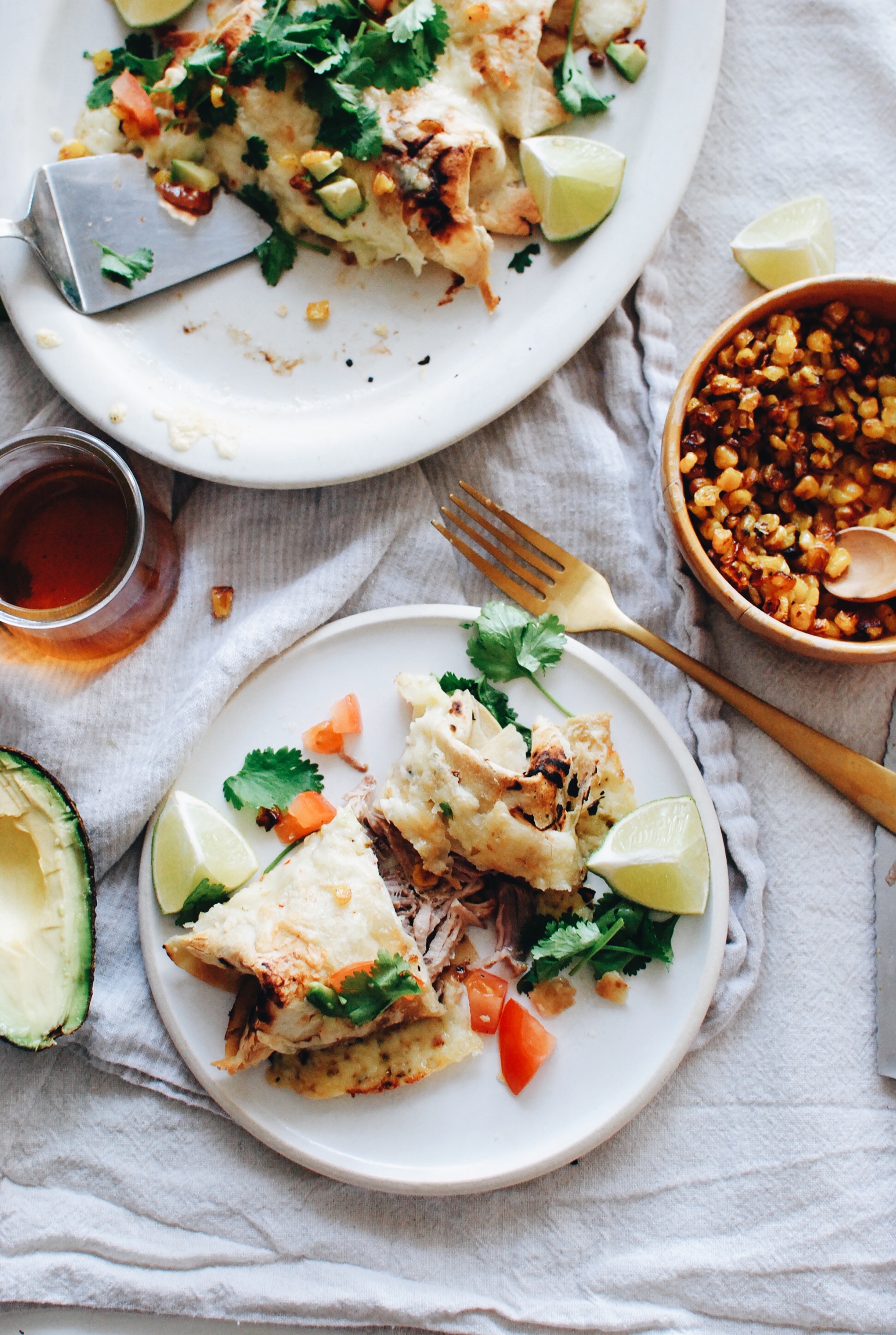 You may now face plant this forever.

Salsa Verde Pulled Pork Burritos
Ingredients
1 (2-3 pound) pork shoulder
1 cup (jarred) salsa verde
2 cups frozen corn
1 (8 oz) block Monterey Jack cheese, grated
6-8 flour tortillas
1 roma tomato, diced
Cilantro, for garnish
Avocado, cubed for garnish
Lime wedges
Salt and pepper
Instructions
Liberally salt and pepper the pork shoulder. Place it in a hot skillet with a Tbs. of oil, and sear on both sides, until browned and beautiful, about four minutes per side. Place the pork in a slow cooker with the salsa verde, and cook on low for 6-8 hours. Or high for 4 hours.
Once completely tender and falling apart (like your soul), remove the pork from the slow cooker and place on a cutting board. Cut away any excess fat at this point, and pull the pork into big shreds, using two forks. Place the pork back in the pot to get coated in the sauce.
(You can do this next part at any time during the day!) Place the corn on a baking sheet with a little bit of oil, along with a pinch of salt and pepper. Broil the corn for roughly 10 minutes, until charred and shriveled and caramelized. Go a little longer if needed.
Char the tortillas on an open flame to get that good toasted flavor!
Now start building. In the middle of each tortilla, place some pulled pork, a little bit of corn, little bit of cheese, and a few cilantro leaves. Roll each burrito up and place them on a large platter or casserole dish. You can even do this plate by plate! Sprinkle with the rest of the cheese and place it back under the broiler, until the cheese is browned and bubbly! This is a magical part of life.
Garnish with cilantro, diced avocado and tomato, and plenty of lime wedges. NOM.
Makes anywhere from 6-10 burritos, depending on how much you stuff.
7.8.1.2
198
https://bevcooks.com/2019/01/salsa-verde-pulled-pork-burritos/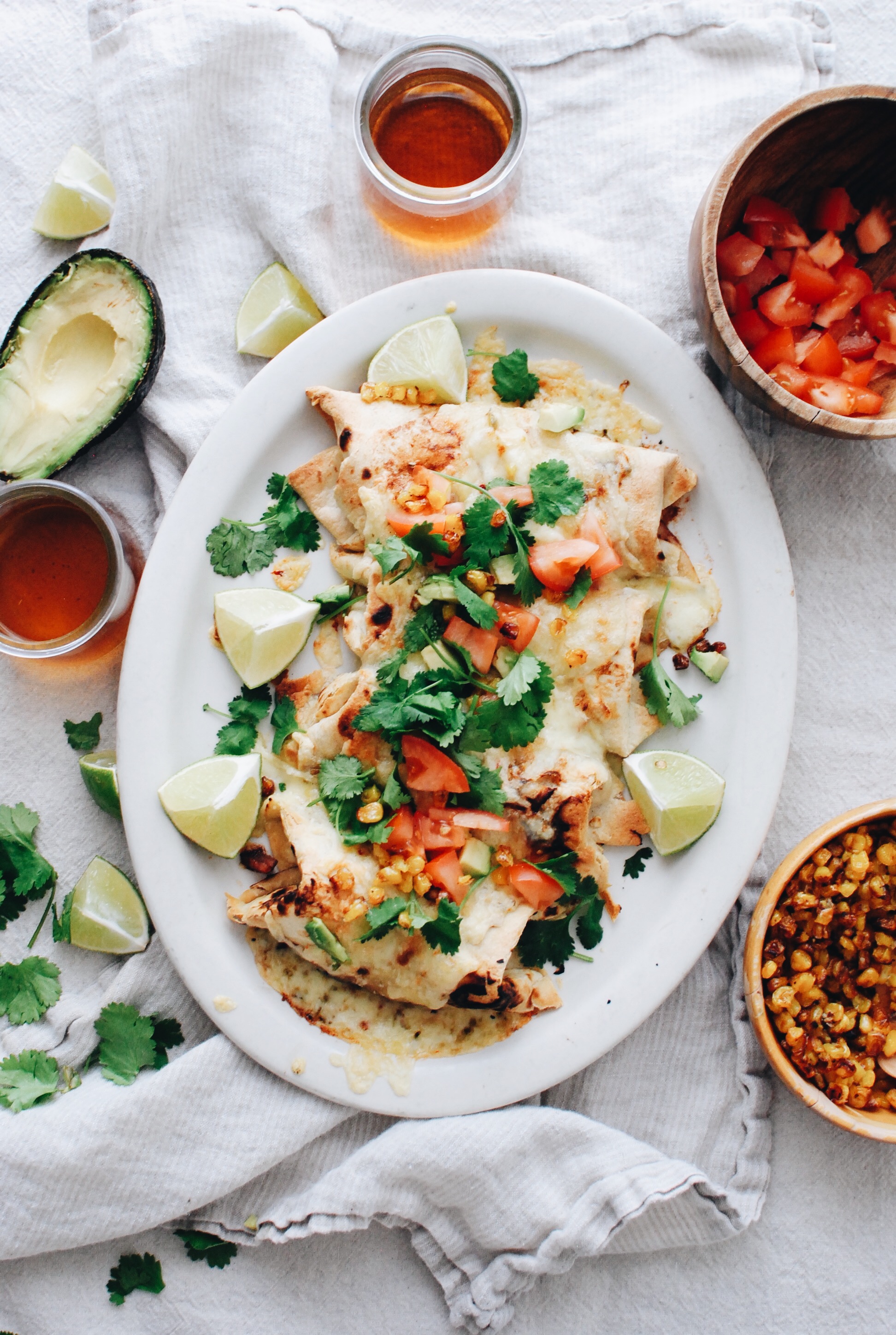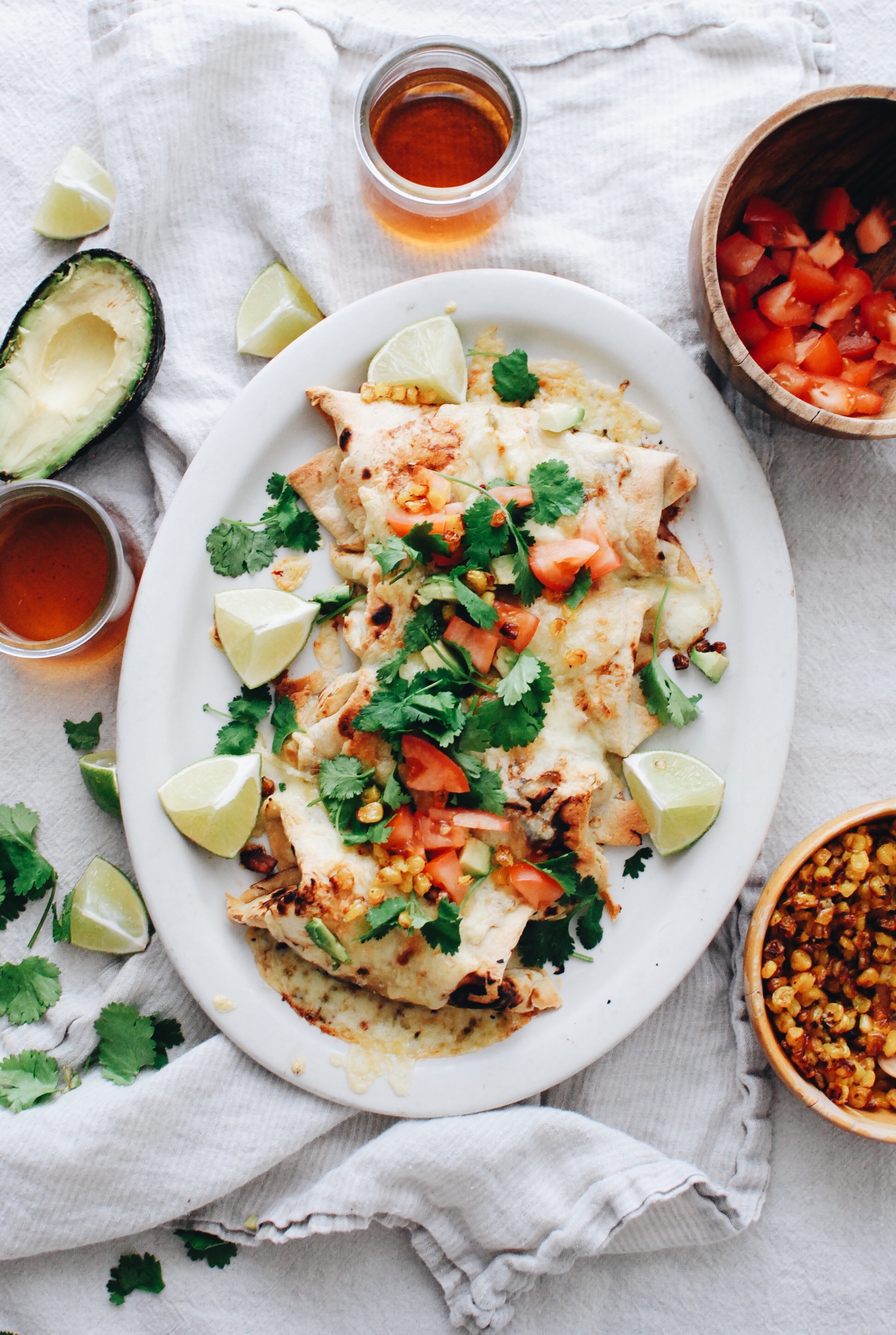 Burritos. The new kale of 2019.