Welcome to round three of . . . What We're Diggin'! The series in which I throw a bunch of stuff in your face in the hopes that you're like, "Ohhhhh, yeah I dig that."
First off, I want to thank my super gracious sponsors that made this post happen. Thanks to them I now have a robot living in my house, endless toddler (and bev) snacks, and can now utilize the words "African Mud Cloth" in my daily vocabulary. Can't argue with that. And because the law, the Love with Food Snack Box, bObi Robotic Cleaner and Loom Goods pillows were given to me for review. Therefore, product and/or monetary compensation exchanged hands. However, all opinions and absolute honesty are my own. Coo? Coo.
1) I'll Wear What She's Wearing:
Is it just me, or has the Sally Albright look totally come back? Not her fashion choices exactly, buuuut close enough. And do you want to know what I think of this?
YAY!
However, I feel like what we're seeing these days is a more refined, polished take on her late '80s boyish yet soft, office-girl look. It's high maintenance but it thinks it's low maintenance. Obviously I'm always in for high waisted jeans (#chainsawdelivery), but I can't wear them in that blousy sense that she did in the movie. Also, earth-toned hats are bangin' bangin' these days, and the Oxfords comeback has me giddier than that one time I faked an orgasm in the middle of a diner.
Oh wait.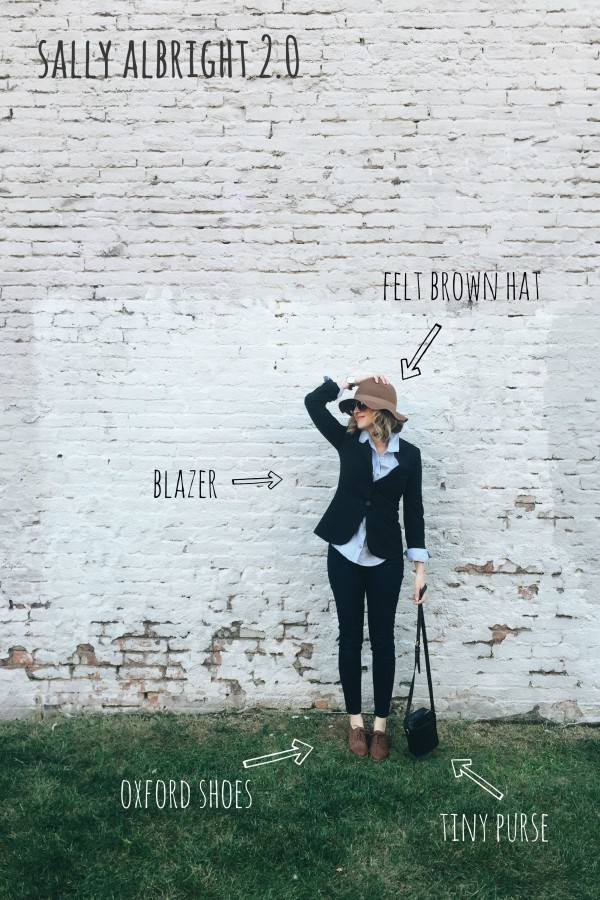 Blazers. Fitted blazers. Can't have too many of 'em. But only if the fabric gently hugs my arms and torso, otherwise I want nothing at all. And even with the surge of oversized bags in our current time (which I'm obsessed with as well), it's nice to carry a dainty little purse, free of diapers, leaking sippy cups and half-chewed, soggy graham crackers from time to time. But only on the side.
(*some of these links aren't exactly what I'm wearing, only because what I'm wearing is terribly old and they don't sell them anymore. can we still be friends?)
I dig it, Sally. I dig it.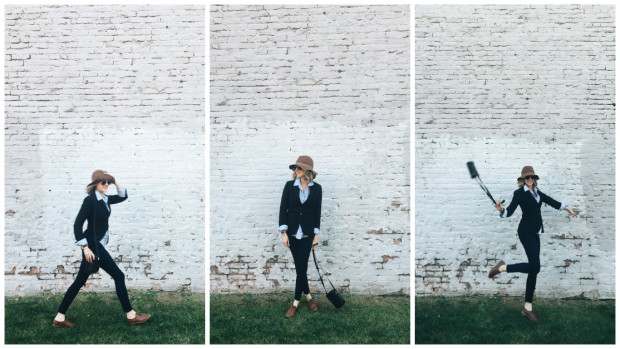 2) Juniper Ridge Campfire Incense:
You know me and my smells. (the ones I inhale, not my armpit. sorry.)
We're die-hard Nag Champa folks in this crib. But I have to tell you, Aaron came home the other day from my fave little shop evar with this here magical CAMPFIRE incense, and I have yet to recover. You see, I am so not a camper. I've gone once or twice with our friends on their annual camping trip, and I'm basically a terrified bia the entire time. I just can't do bears. Or snakes. Or bugs. Or anything that remotely buzzes, hisses, growls or breathes in my general direction. If you have more than two legs or could be made into boots, FORGET IT.
So this campfire incense if pawfect for me and my sissy ways! It's musky and woodsy. Makes me feel like I could go out and forage my own seeds and weeds and the like. Make some tea. Hike a trail. Distill something. Grow a beard.
I dig it.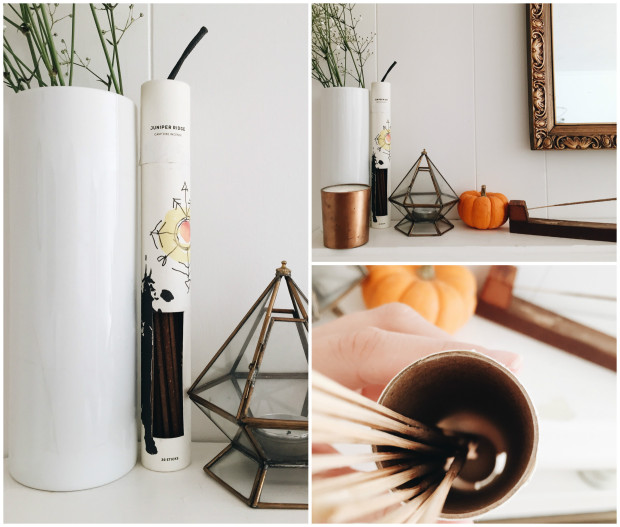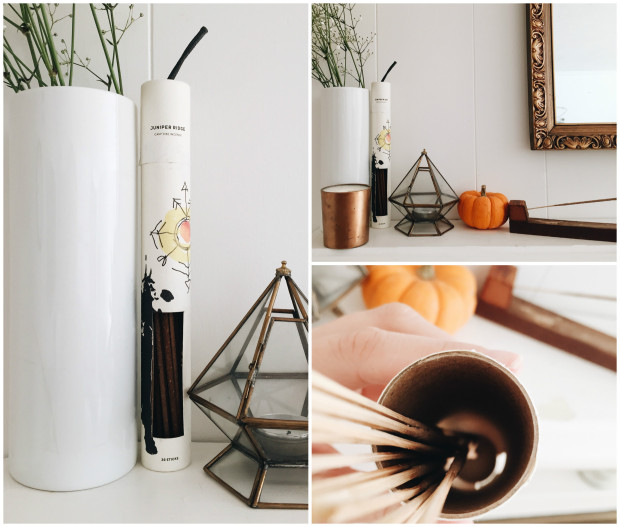 3) Love with Food Snack Box!
Ahhh, the monthly subscription box. I don't know about you, but I am not hating this new trend. First of all, who doesn't love CARE PACKAGES in the mail? That's basically what they are. Adorable, curated care packages of utter delight.
But! I know there are tons and tons out there, and it's hard to know what's best to spend your hard-earned cabbage on. For me, I especially dig this Love with Food Snack Box in particular because A) I have toddlers who eat constantly all day every day, B) I have a face that's obsessed with snacking all day every day, C) all the snacks are organic or all-natural! D) they take the guess work out of picking snacks and give you interesting, hard-to-find choices, and E) for every box or item you buy, this awesome company donates a meal to different food banks. Does this not make you a little teary? And, um. . . hungry?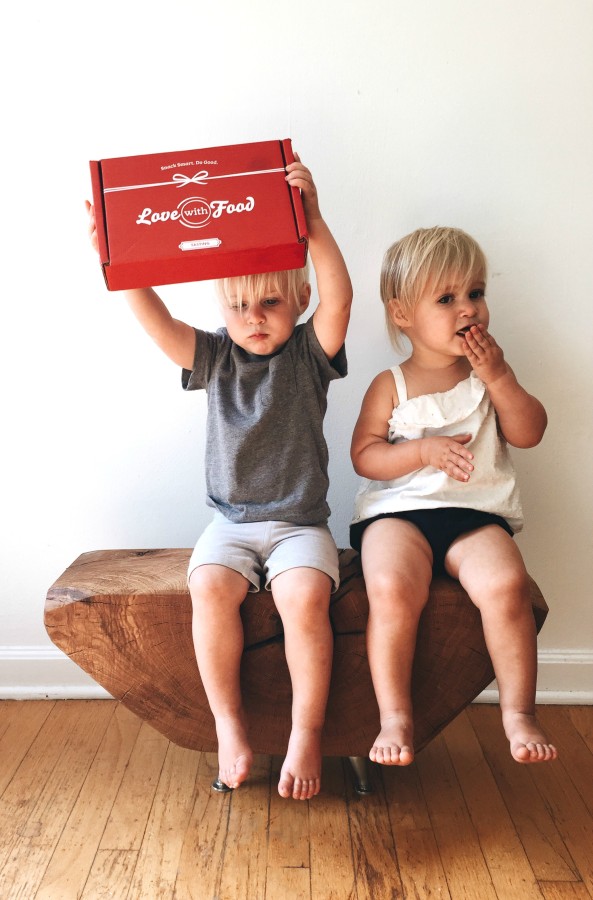 Aaaaaand, because they're especially generous folks, they're offering all of my fabulous readers 40 (FORTY!)% off and 50 (FIFTY!)% off your first tasting and gluten-free boxes. Basically want to punch it, it's so great.
If you're interested in 40% off your first tasting box, THIS IS FOR YOU.
If you're more into the 50% off gluten-free boxes, THIS IS DEFINITELY FOR YOU. Sorry to scream. I just get excited.
Also, I dig it.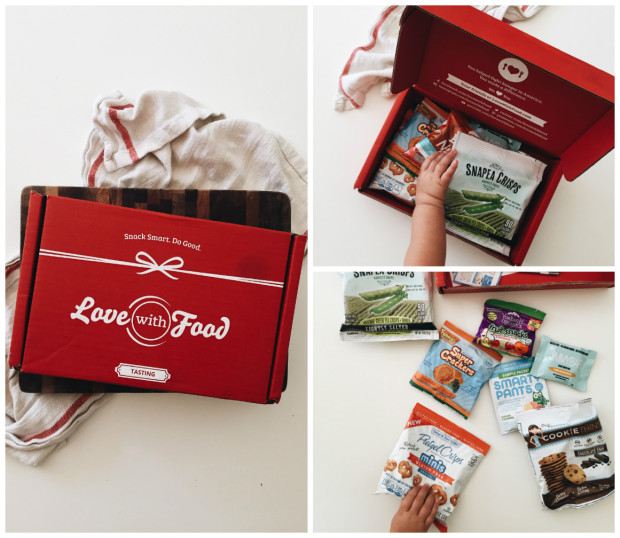 4) Loom Goods:

LOOM GOODS. Oh, Loom Goods. Why dost thou do this to me?
You guys, there's not much to say (besides the fact that there is), except that these two fabulous lady mamas Karyn and Ashly have some dang beautiful stuff. High-quality throw pillows made of authentic, hand-made African Mud Cloth and natural cotton. Stunning throw blankets and towels that showcase natural tones and simple black and white patterns. They pretty much make me weep. Uncontrollably. All day long.
Their products are a splurge, for sure. But! The holidays are coming, and to me there's just nothing like a good quality pillow or throw blanket to cozy up a living space. And if you're not really into black and white, they have indigooooo, bae bae. You could be an Indigo Girl! CLOSER I AM TO FIIIIINE.
I'll chill.
Also, Loom babes, I'll always dig.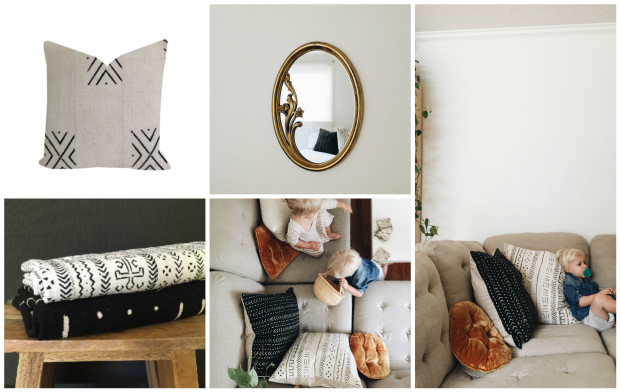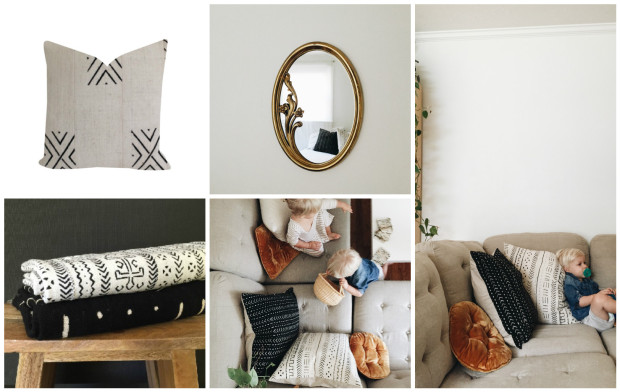 5) The bObi Robot Cleaner:
Robot. 'Nuff said.
Actually, this thing is pretty amazing. First of all, when you get a bObi, it comes with a little birth certificate! Ours is bObi Weidner. I think she got my eyes.
And hi, she's a robot. And she cleans my floors! If you don't believe me, watch this video on how she works. She charges up, then you press a little button that says go, and she hits the hardwoods for hours. And you don't even have to leave her a tip!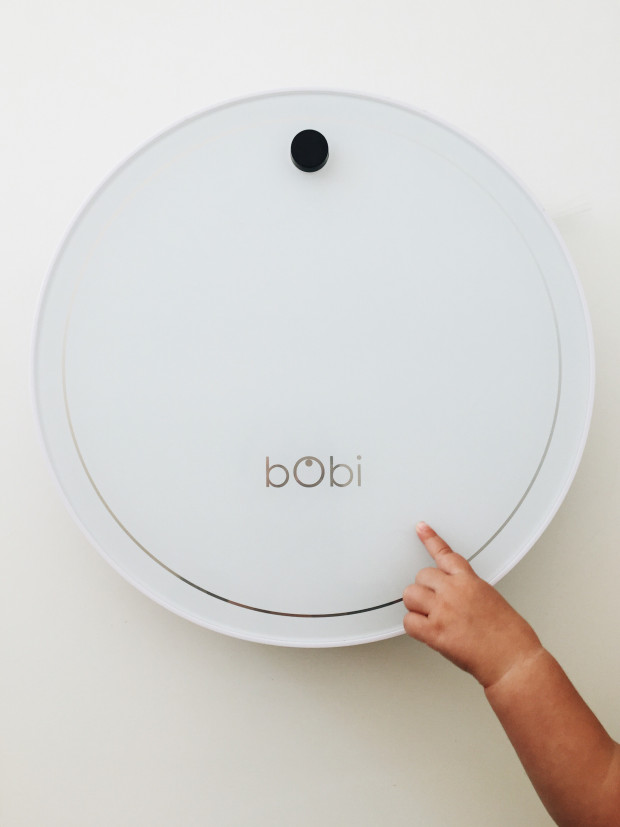 I'll be honest- this isn't something we use daily. It's more ideal for Saturday mornings when we're leaving the house for errands, and want the floors swept and cleaned by the time we get home. It's nuts, you guys, she'll come to learn the layout of your rooms, and freaking clean.the.floors. Also, there's a waffle button that you can use to tell her if you need extra cleaning in one spot. Like my soul.
I will say!:: she's quite sensitive. So pick up all loose objects and papers and pacis and dog toys and food chunks and body parts, and you're good to gObi.
YObi, bObi, I dig. (so do the gremlins)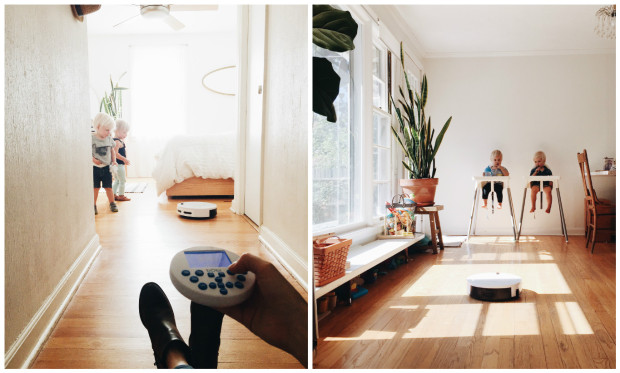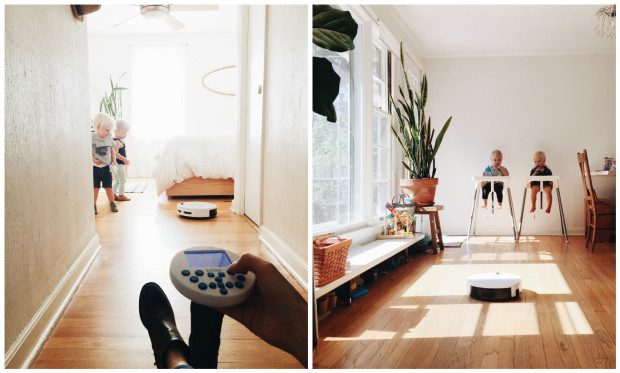 6) Burlap Grocery Bags:
I've actually been diggin' these lovers (<–gross) for a year and a half now. But seriously, and I mean seriously, every.time.I.shop. someone asks me about them. So, I figured it was about time I told you guys! Sorry I've been holding out on you.
I love these bags because they're incredibly simple, stylish, useful and practical. No brands, no obnoxious logos, no weird colors, nothing. They're CRAZY durable, and wax-lined so if anything spills it's an easy wipe job. Everyone loves them. The handles are strong, but don't burn your fingers when you're hauling ish into the house. And see like, things always hurt my fingers, so if something doesn't hurt my fingers, I'm like, "This doesn't hurt my fingers. Pop a cork."
I got mine at Amazon, and at the time they were $10 a pop, but even at $12 I feel like it's totally worth it. You'll use them fuuuuuureeeevaaaaah. (Sandlot style)
Burlap lovers unite. I dig.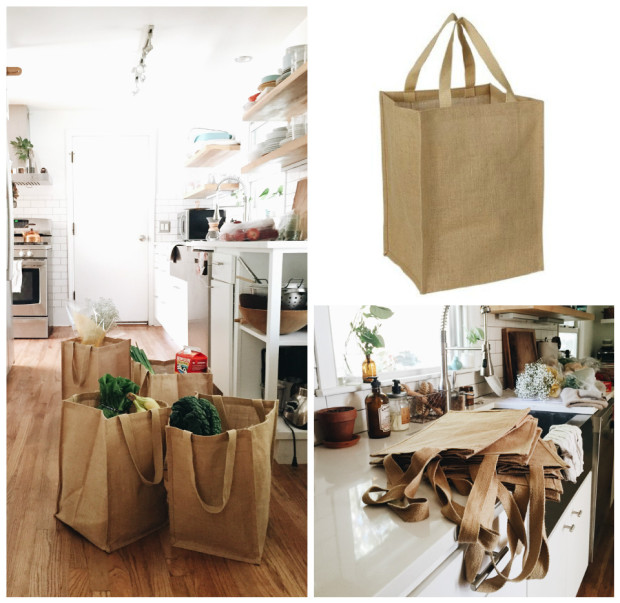 And there we have it! I kept it at just six items this time, because I was afraid that you might try to gnaw through your own jugular, and I can't feel responsible for that. You know.
Tell me what you've been diggin' lately! And if you have any other questions about anything above, just holler.
I just actually said holler. My mom would be so happy.