Ummmmm yeah.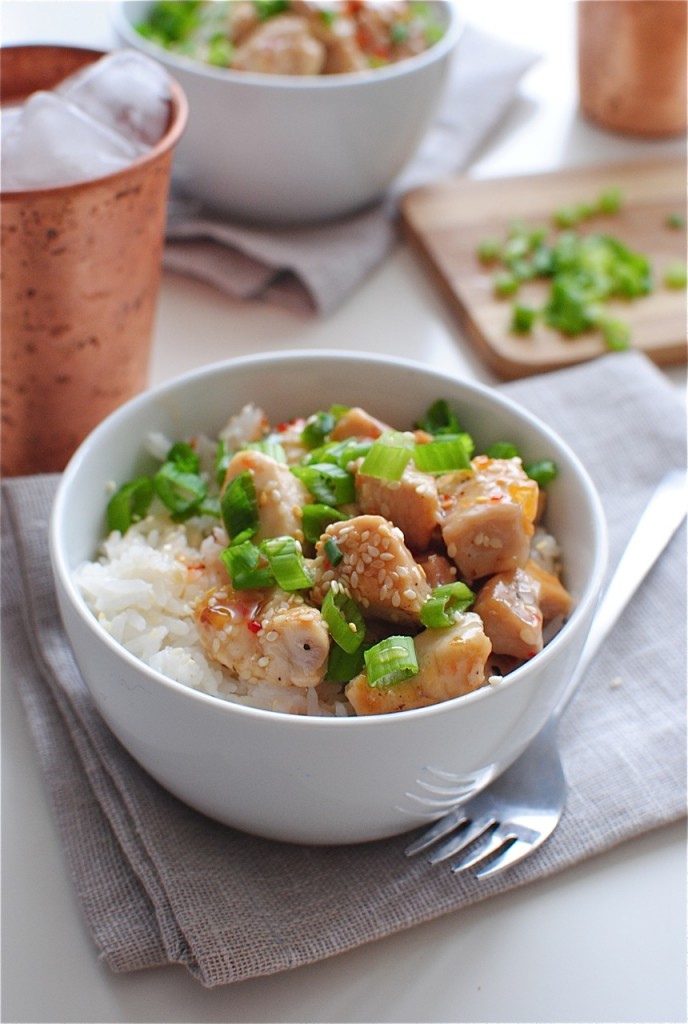 First of all, I don't even want you to scroll down to the recipe just yet, because you'll absolutely lose your entire face when you learn of the minimalisticalism (<—what?)-ness (<—dude) of this recipe. There are like six or seven ingredients tops in it.
But hold on!
Let's take this slowly.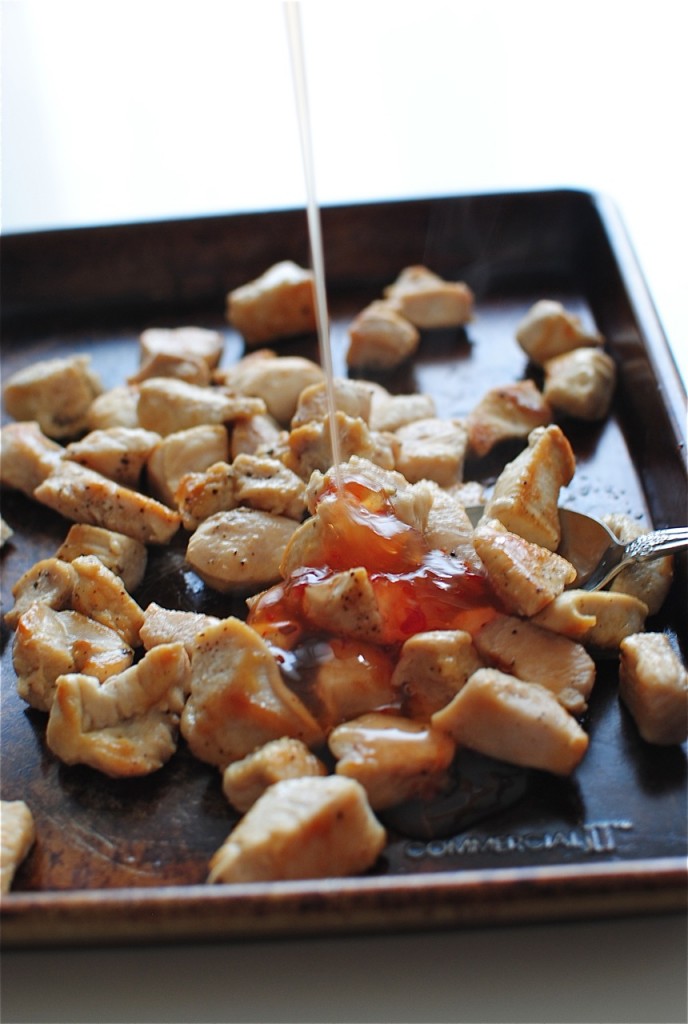 The simplicity of this meal is gonna blow ya mawwwnd. You seriously just sear some diced chicken. Season it with salt and pepper and sear it. Just sear it. That's it.
THEN, toss it with some sweet chili sauce and honey. You know, the kind of chili sauce you use to dip spring rolls in? That kind. Toss it. Glaze it. Caress it. I don't care what you do behind closed doors. But oh my goodness do it.
Then . . .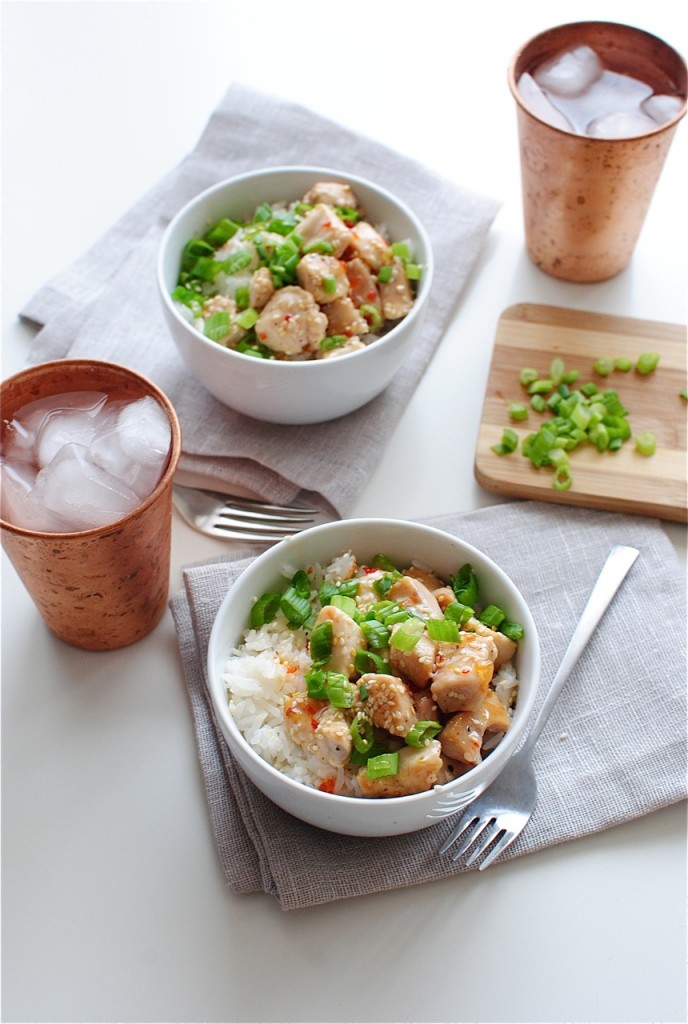 Oh snap, we're done.
Uh huh, you're going to cook the rice in the coconut milk while the chicken sears, so that's as effortless as beffortless.
(I have no idea what and/or who beffortbless is.)
Once the rice is cooked, squirt some lime juice in it because gewd lawwwwd.
And to finish, just make sure you have a wheelbarrow of sliced scallions and sesame seeds on hand. You do like making good decisions in your life, right?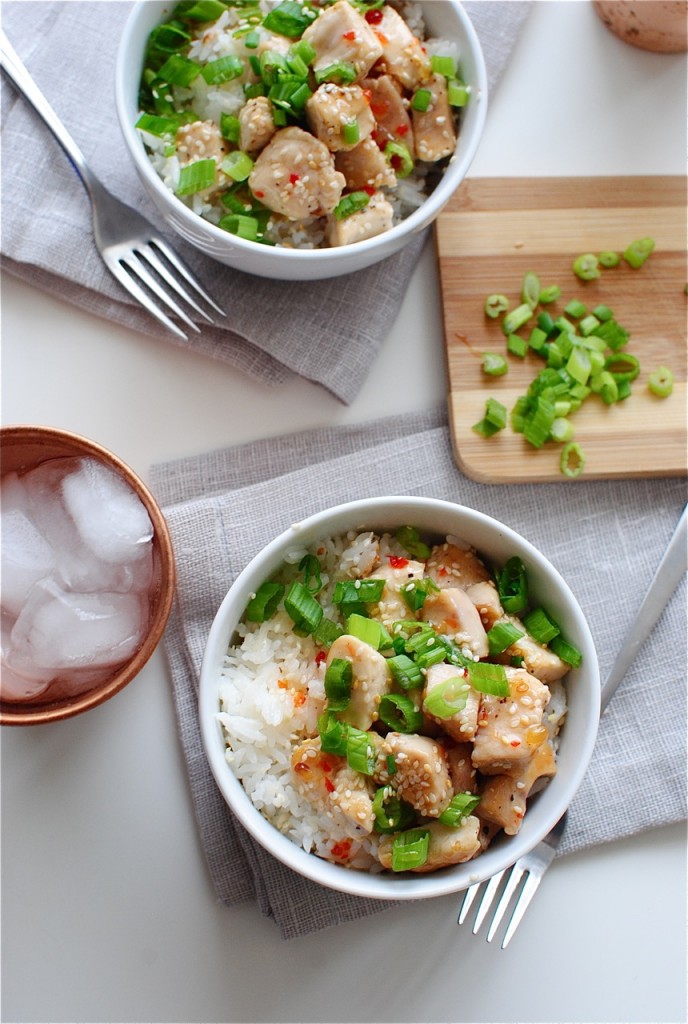 I think you do.
Sweet Chili Chicken with Coconut Rice:
What it took for four:
* 1 cup jasmine rice
* 1 (13.5 oz) can coconut milk
* juice from one lime
* 1 Tbs. extra virgin olive oil
* 1 pound chicken breast cutlets, cut into 1-inch cubes, seasoned with salt and pepper
* 3-4 Tbs. chili sauce (like, the kind you get for spring rolls)
* 2 Tbs. honey
* sliced scallions and sesame seeds for garnish
In a rice cooker (or your favorite stove top method) add the (rinsed) rice and coconut milk. Cook until you hear dat beep, yo. Once you hear it, toss the rice and add the lime juice.
In the meantime, heat the oil over a medium-high heat in a medium skillet. Add the chicken and sear on both sides until cooked through and browned all over. Transfer chicken to a baking sheet or plate and toss with the chili sauce and honey.
And you won't believe how hard this gets. Ready?
Serve the coconut lime rice with a helping of the sweet chicken bites. Garnish with scallions and sesame seeds. THE END. I love you. Wait, what?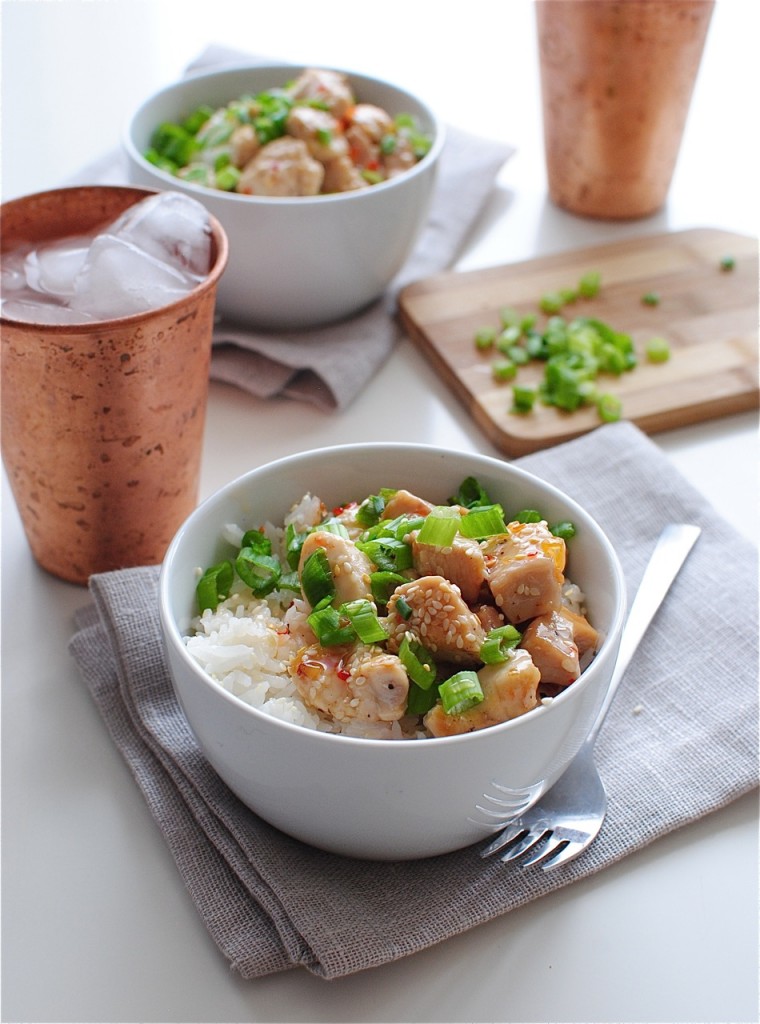 Safety pin some scallions to your blouse today to avoid a round of pinches. Bam.