I can't tell you how sweet it is that we finally have this cookbook in our liiiieevvees!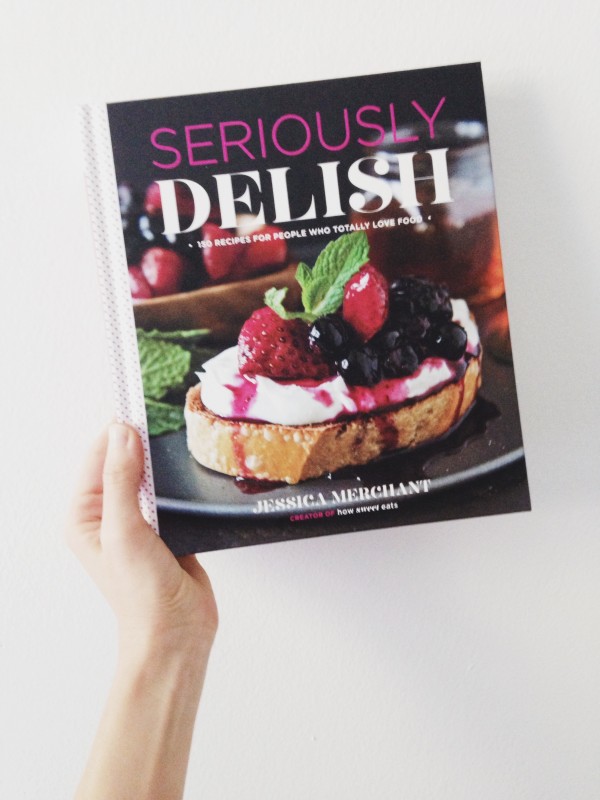 See what I did there? You already want to punch me.
I realize it's 22 days past release day. I'm just a little late to the party. I've mentioned I have twins, right?
But you GUYS. This BOOK. You CAN'T. It's JUST. You GOTTA.
I remember the exact moment when my super amazingly talented writer pal girl Jessica called me a couple of years ago. It was like, RIGHT before Christmas. I was going through my infertility bee ess, and of course she wanted to rescue me from it, even for just 48 hours. She was in New York City, on some top secret business trip, but after half a second of arm twisting I was on a plane (literally) less than a day later. I NEVER do spontaneous things like this. And to go to NYC all bah mahsayelf? Help my soul. Only for Jess. And New York City at Christmastime.
Oh and, the reason she was there? Publisher hunting, for this book! I was all kinds of giddy pants, and it's not even my book. But I kept pretending it was. I was all, "Who are we meeting next for my book? Should I wear my thrift store boots and the sweater with the holes in the armpits?" Her, "You're not coming."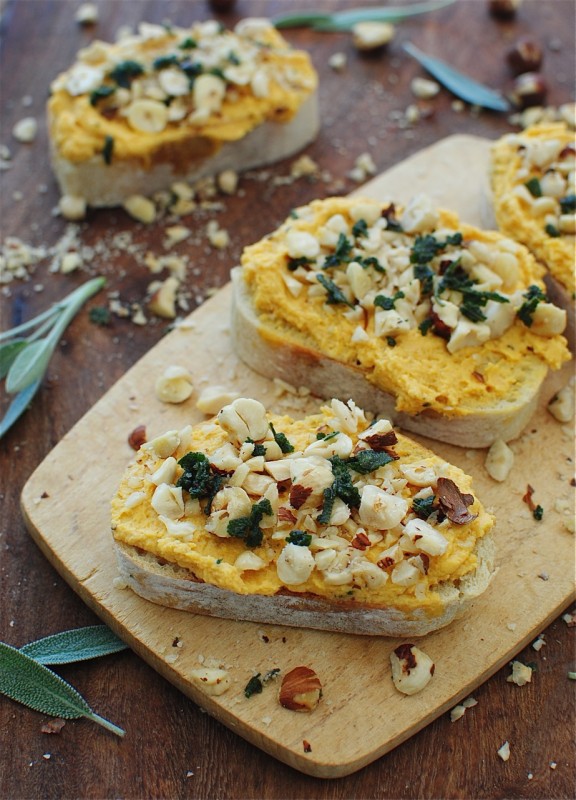 I made her Spiced Autumn Crostini to celebrate her complete awesomeness and seriously ate all of it in under 17 seconds. I'll never regret it.
This is us at a hipster Mexican restaurant in KC when I was freshly pregnant. I don't exactly know what's going on here, but I'd probably just said sweaty uterus or something.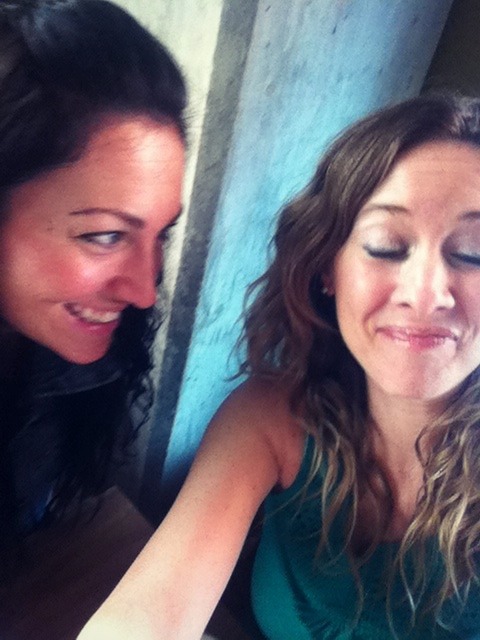 The book: okay it's seriously one of the most entertaining reads out there, and then you get to eat! It's like having our own beloved Jess right in our mouths. I mean kitchen.
. . . An, and mouths.
So I want to give you a copy of this book! But first you have to see something.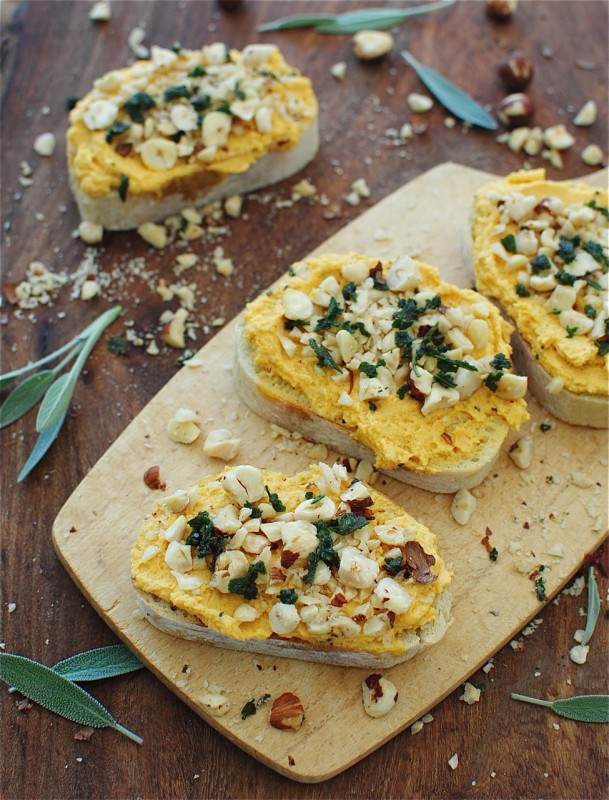 Here we are in NYC! I have embarrassing bangs and we both look like we're staring Hell straight in the face. Why are we so pink!? Why do my teeth look so wine-soaked? Why do I look like a tranny version of myself?
I still can't decide why she never let me go the publisher meetings with her.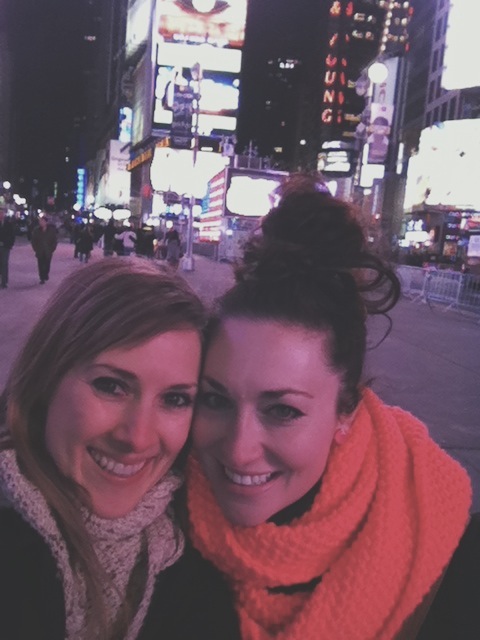 So the giveaway! Seriously simple business. I'm going to ask you a question, you answer in the comments, and then Friday morning I'll pick a winner and let you know!
What is your favorite Jess-ism? Is it her unabashed love for neon? The way she "trashes up" her food? Or her non-creepy/pretty creepy James Taylor crush? Spill it. Seriously.
Of course for extra entries you can follow me here, here, here and here and just let me know in the comments.
And now, for the food.
Spiced Autumn Crostini:
(straight from Seriously Delish)
What it took for 6:
* 1 whole-grain baguette, sliced into rounds (I actually used a ciabatta loaf and it was noice)
* 4 ounces mascarpone cheese
* 2 Tbs. pumpkin puree
* 1/4 tsp salt
* 1/4 tsp freshly ground black pepper
* 1/4 tsp ground nutmeg
* 1/4 cup hazelnuts
* 1 Tbs. butter
* 10 fresh sage leaves
Preheat your oven to 350.
Place the bread on a rimmed baking sheet. Bake for 10 minutes, flip and bake another 5, until slightly crispy.
In a bowl, combine the mascarpone, pumpkin puree, salt, pepper and nutmeg; stir until smooth. Taste it. Taste it one more time to make sure you did it right.
If the hazelnuts have the brown paper exterior, go ahead and peel that off. Place the hazelnuts in a small sauté pan, and toast about 5 minutes, until fragrant. Let cool slightly, then give them a good chop.
In the skillet, melt the butter over medium heat. Throw the sage leaves in and cook for 30 seconds, flipping and cooking another 30, until they start to crisp up.
Spread the mascarpone mix on each slice of bread, and garnish with hazelnuts and crumbled sage leaves. Eat! Seriously!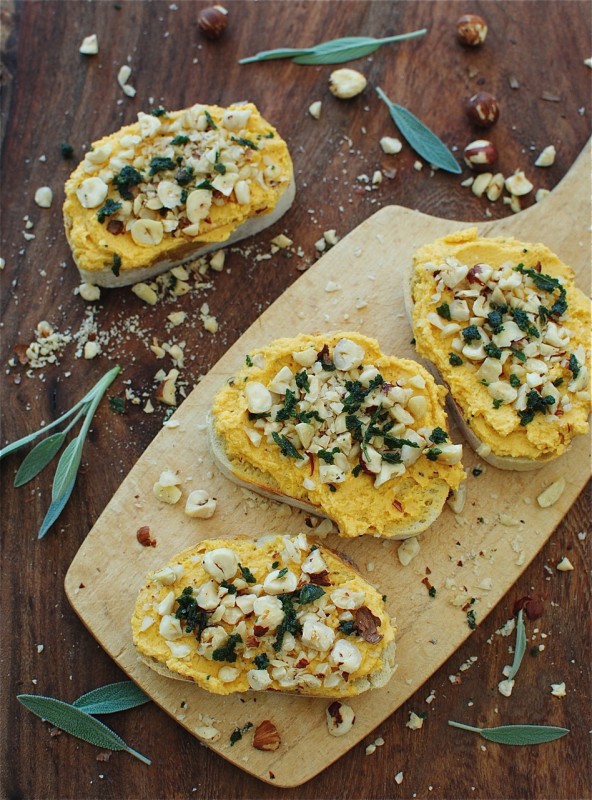 Seriously crazy proud of you, Jess! Will you sew the armpit holes in my sweater for me? No? Okay.
(this giveaway is for US residents only. thanks!)