Three different foods in one post. Gah, how obnoxious is this?
Thing is, I'm SO SO behind on showing you the stuff I've been making for Tablespoon, and we're almost into 2014 (WHAT). So in an effort to keep my stress at bay and contractions not cray, I'm gonna do a little food post dump on ya.
. . . Probably shouldn't have phrased it that way.
First UP we have some stupid easy Mini Fig Pizza Bites.
So ridiculous, so mouth poppable, so Christmas appetizery, so get on it.
(see how I did that?)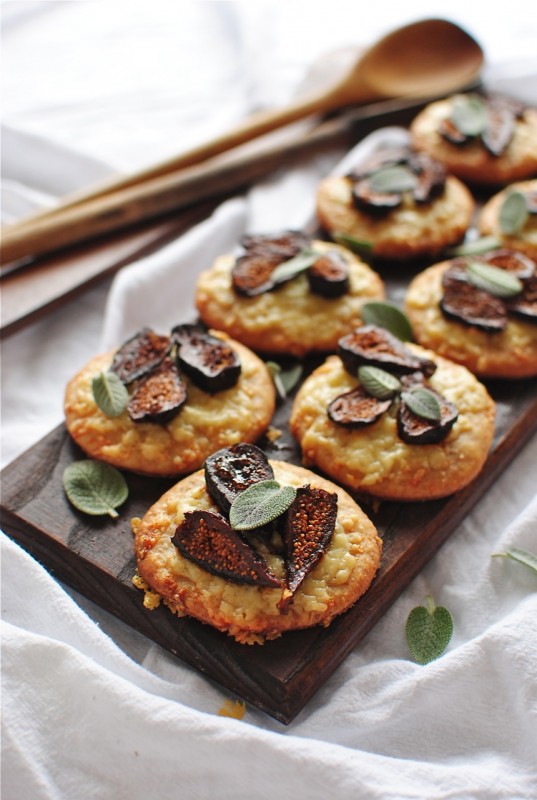 I used a salty, aged white cheddar cheese, so the combination with the sweet figs? Girlfriend, please.
Next UP we have some Loaded Mashed Potato Balls.
What you are seeing is in fact what you are seeing. (sometimes I need help with words)
Mashed potatoes, cheese, bacon, and chives all balled up and fried until deep golden brown.
Scoot the fig bites over and place these right to them on your appetizer table and do the winning dance.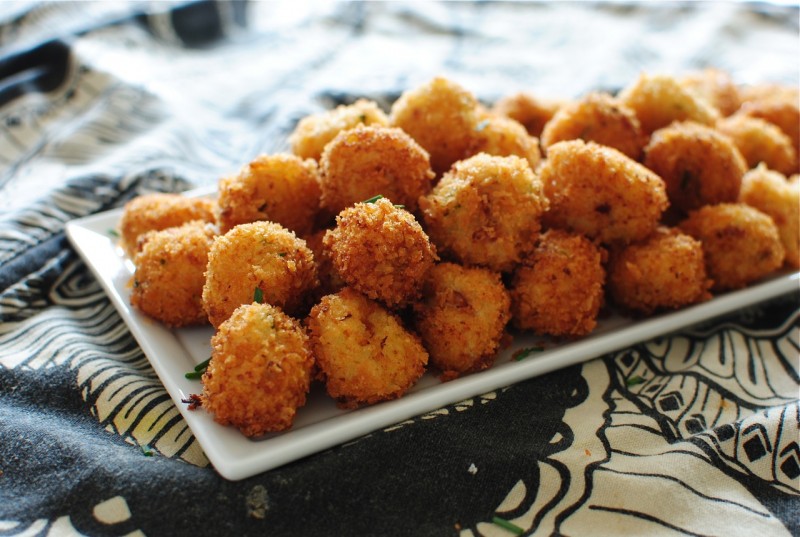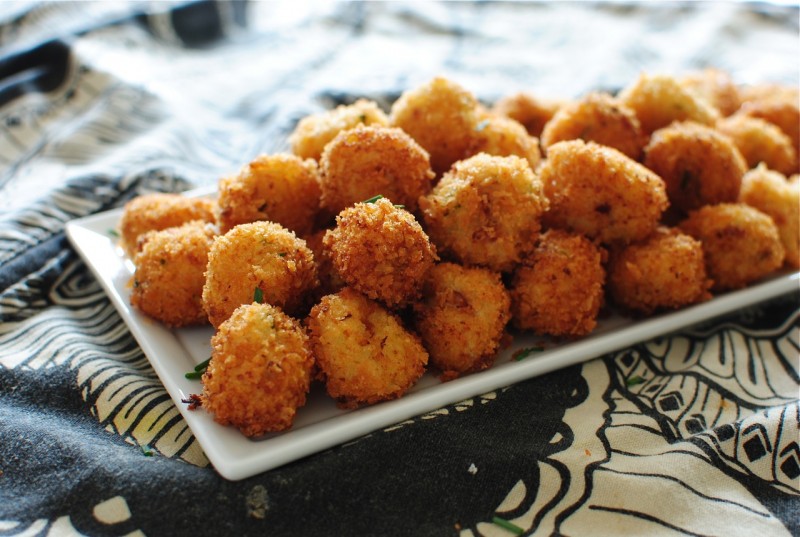 And then record yourself doing the winning dance and email it to me at bev@bevcooks.com.
Laaaastly we have some Chipotle Chicken Grilled Cheese Sandwiches.
You're going to punch yourself in the face when you make these.
French bread, melty melty cheese, shredded chicken, all kissed with a light chipotle sauce. REEDIC.
Make them mini and stick 'em on your appie table? Sure. Make them regular size and stick 'em in your face for lunch? Absolutely.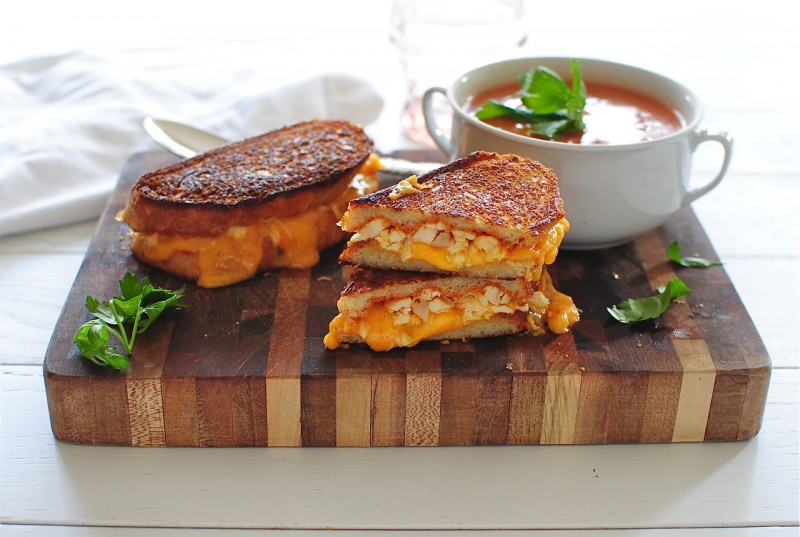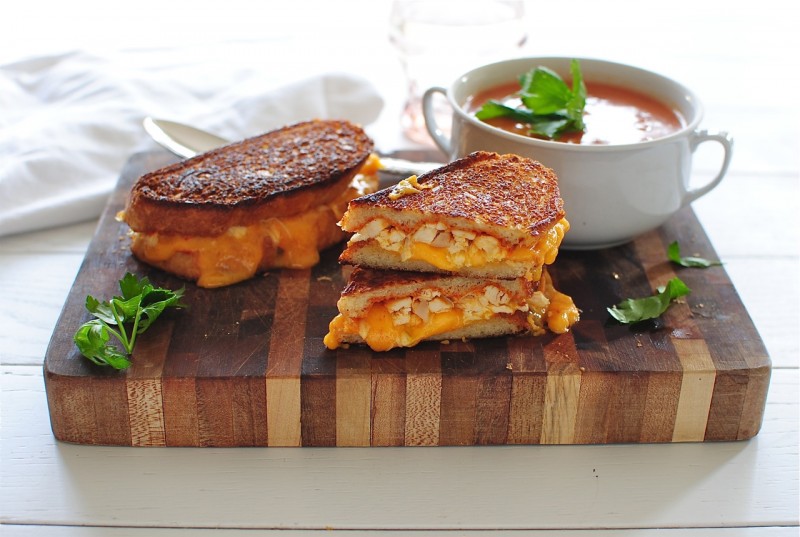 I served mine with tomato soup and the world was a beautiful place.
That wasn't so painful now, was it?
IT WAS RHETORICAL.