The effect it had on me . . .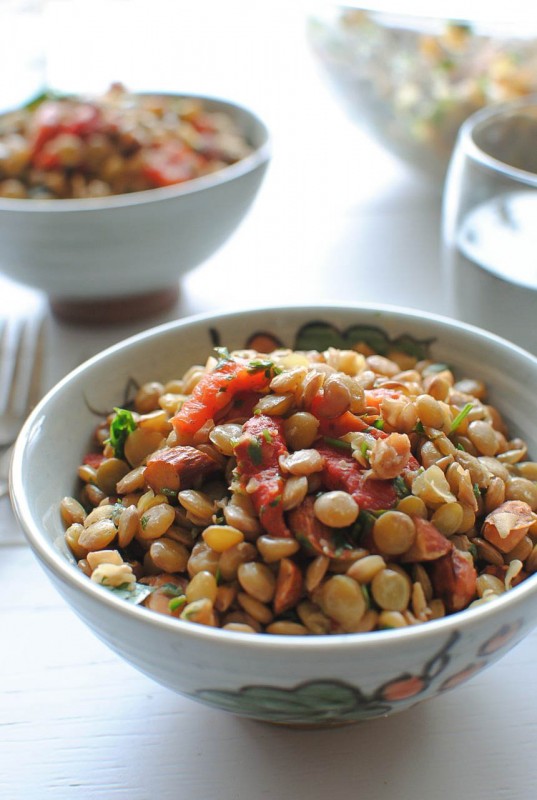 It was like, my mind went completely numb.
My throat closed in.
My racing heart came to an abrupt halt, and then forgot how to beat for a good 20 seconds.
My eyes froze, cried a tiny river, and then found their new happy place.
My jaw fell a good 17 inches below my face, and a little bit of drool puddled right in front of my lower teeth.
I felt alive. Fresh. Like a blooming teenager. Wind in my sails. Butterflies in my stomach. Chill bumps down my spinal cord. 32 flavors and then some.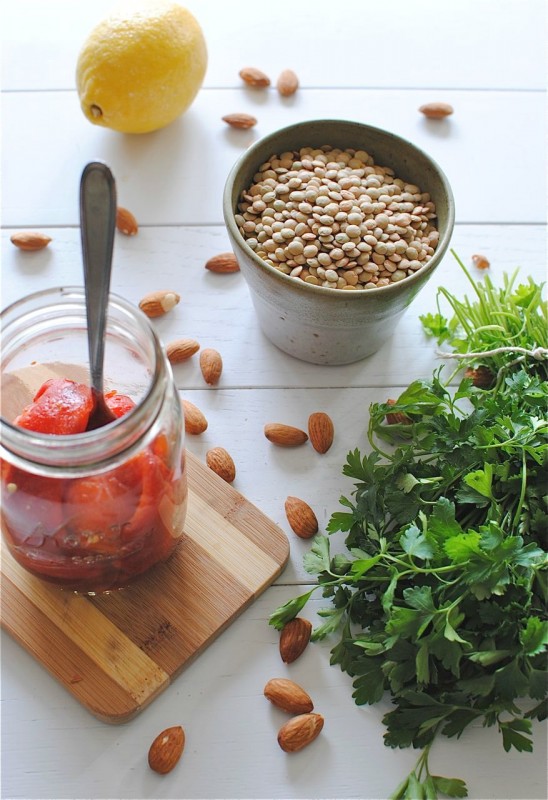 What? No I'm not talking about this lentil salad, ya silly boob. I'm talking about the end of New Girl last night, heeeeeeeeeey. ohhhhhhhhh, it is hot.in.heeeeeere. (p.s. there are NO spoilers at all in this post.)

Wait, did you think I had some weirdo psycho lust over this salad? LIKE I'VE EVER BEEN LIKE THAT BEFO – actually, never mind.


Well I mean this salad is pretty sexy. Pungent, crisp blasts of fresh herbs that dance in your mouth. Silky strips of roasted peppers that caress the tongue.

The surprising crunch of lightly toasted almonds. The unexpected turn of events when you find yourself breathless and hungry in the arms of what used to be an innocent yet playfu – DANGIT there I go again.


I'm trying to decide if I should tell you how many times I watched last night's delicious clip before 6am. But before I make that decision, see what I did with these photos? Eh? Eh? Before tossing on the left, and then the after tossing on the right? Like one big ole bowl? Eeeeh?
Oh.
And I made the decision. I'm not going to tell you. But I WILL say it's between 1 and 57. Okay 1+57. Times 2. Minus the 3rd participle. And into the 4th dimension.
You know what this math party needs? Lentil salad. If I do say so myself.
lllllllentil salad.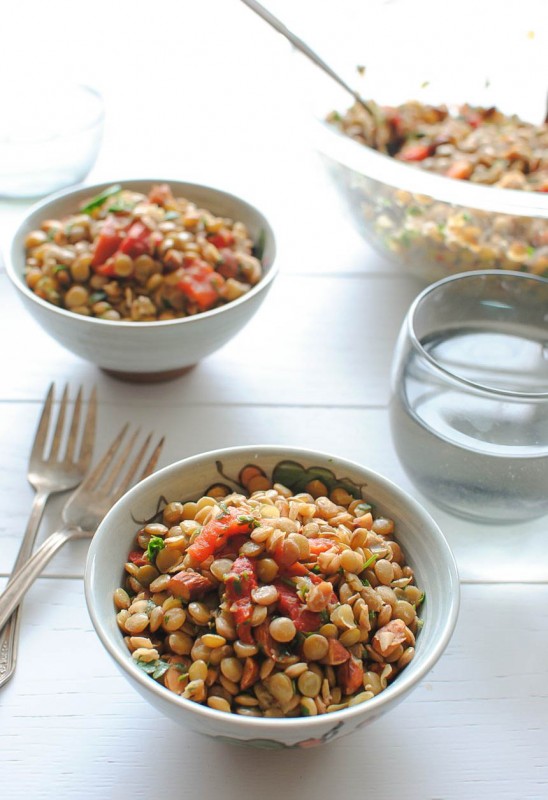 Eat it as a side dish. Eat it as a main. Eat it on a roller coaster, or on a windowpane. Eat it in your car. Eat it in your house. Eat it standing upside down, just don't get it on your blouse.
That was my rhyme for you.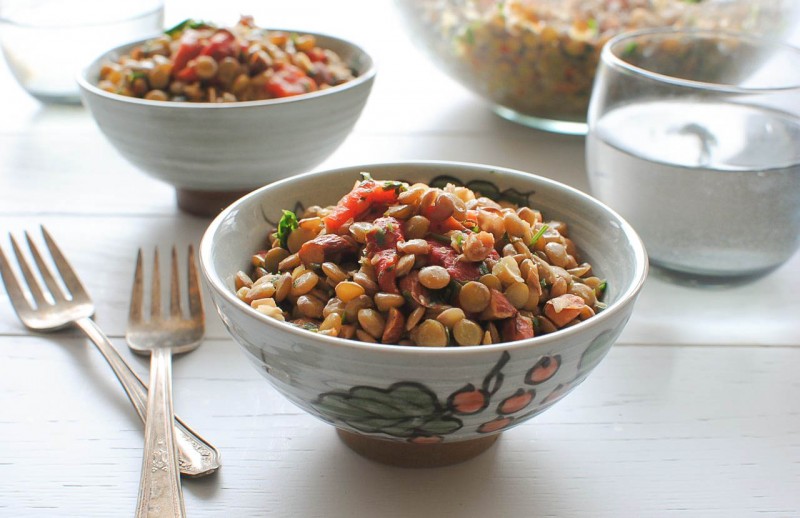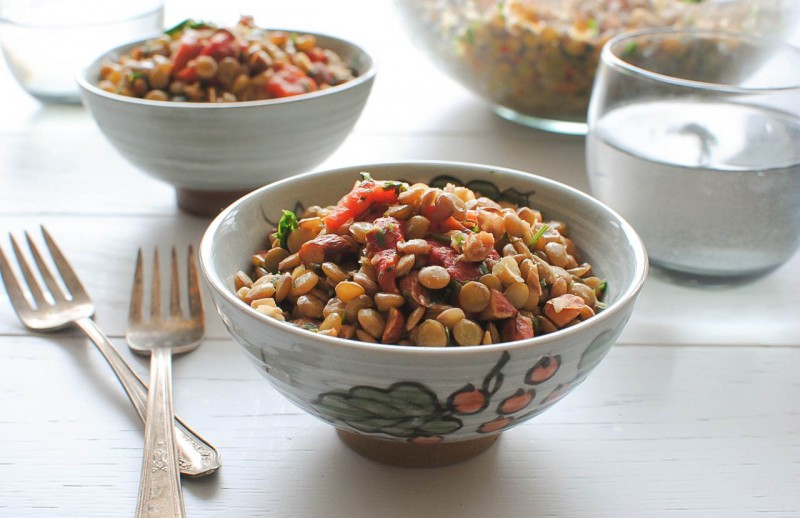 Let's eat this mess before I make you watch the clip again with me.
Lentil Salad with Roasted Red Peppers, Parsley and Almonds:
What it took for 4 (as a main) and 6 (as a side):
* 2 cups uncooked green lentils
* 2 roasted red pepper, sliced into small strips
* 1 cup chopped parsley
* 1 cup roughly chopped almonds
* 2 Tbs. extra-virgin olive
* juice from half a lemon (or more!)
* 1 tsp cardamom
* salt and pepper to taste
Cook the lentils in boiling water until al dente, probably 30 minutes. Drain and transfer to a large bowl.
To the bowl, add, well, the rest. Toss toss toss and taste it. Need some salt? Maybe. Need more lemon? Sure. Need your face in it? Definitely.