Issues.
We have issues.
Now that I'm completely caught up on Parenthood (which, ya know I just gotta tell ya [channeling Zeek right there], I'm now experiencing this DARK EMPTY VOID OF LONELINESS AND DESPAIR. Sure I have ceiling fans to clean and book shelves to dust, yawn. But I miss it! I know it comes back on tonight, but that's not nearly quick enough. And just one episode PER WEEK? What is this, Mayberry? Should I put out my empty milk jars on the front porch too? They need to think about a new format: six episodes per day, three in the morning and three at night. All in favor please riiiiiiise? Hmm, I know I opened a parentheses a long time ago and never closed it. I'll close it now.)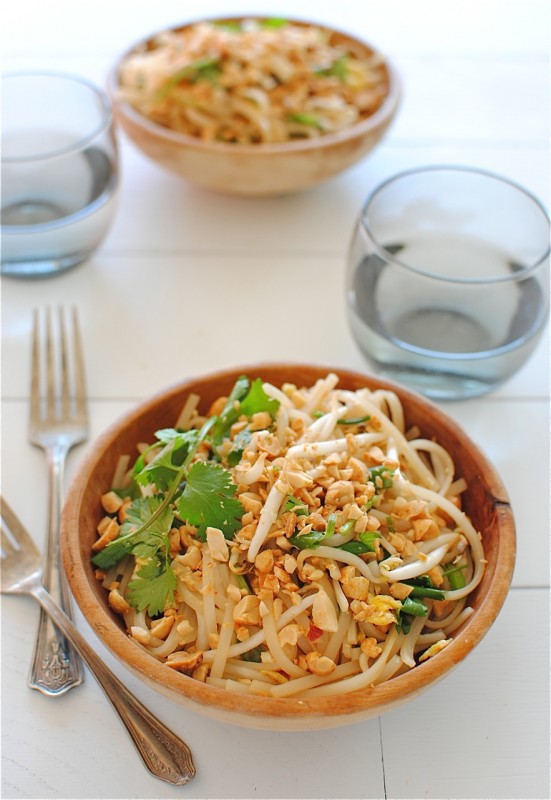 What I need is a distraction. Something to take my mind off the Bravermans and Hank and his glasses. I need BOOKS.
Okay this is good. A healthy realization. Okay. Help my soul.
Tell me what you're reading, and what I should most definitely read right this instant or else set myself on fire and call it day.
What about Gillian Flynn's other two books? Yay or nay?
And if you don't rightly give two toot-a-loots, let's just talk about this super easy Pad Thai for a smidge. Oh man oh man. It's light, it's vegetarian, it's bright, it's sproutasprarian. (shhhh) Weeknight friendly and waistline happy. And nothin' better than coming together in a snappy!
Am I a lost cause?
Don't answer that.
Super Easy Pad Thai fer ya!