These bowls right here? The ones in this picture?
Oh – they are pretty cute, aren't they? (T.J.Maxx. I KNOW.)
But it's what's in them that can move mountains. Part seas. Launch rockets. Birth baby eagles. Tame frizzy hair.
Celine Dion better MOVE OVER because I'm about to write the hittest of all hit songs about the magnitude and power of what this curry doooooes tuh muh.
Oh, speaking of! Did you know Titanic is coming back to the theaters THIS April 6th? IN THREE DDDD!!! It's all I can think about. Really. Young.ripe.Leo.in.3-D.is.all.I.can.think.about.
Titantic, marble counter tops, and this curry. Okay now I feel bad that this curry was last in line.
Curry, Titanic, and marble counter tops.
Probably more like curry, marble counter tops, and Titanic.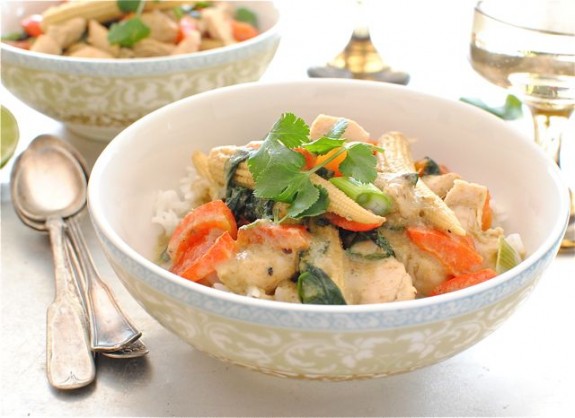 You're not even reading anymore, are you?
THREE DDDD! Oh yeah, recipe and full story right HERE.
THREE. FREAKING. D.