We have 7 days left until Christmas. Does that give anyone else gas?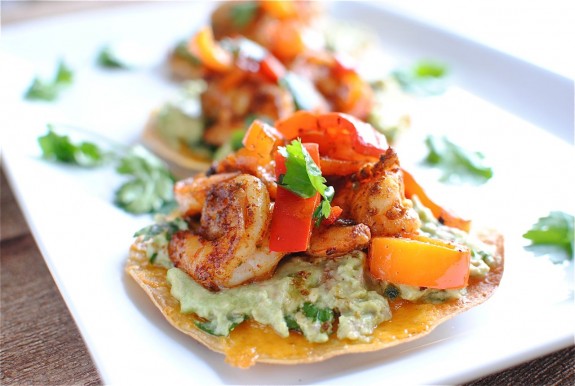 I have to say, I've been quite the little miss holiday spirit cheerleader this season. I've charmingly entertained my husband with my best inebriated Kermit THE Frog impression singing Feliz Navidad, 33 times. I used tinsel as dentil floss and was all, "THIS IS THE WAY THE ELVES DO IT AT THE NORTH POLE." to the people in Target. And I even took the leftover wrapping paper and made a nifty little pant suit to wear to a party.
You wish.
But now I need simple. I need simple so bad even my pancreas hurts.
Well, whadduyaknow!? Tostadas heard my cry for help. They reached out to me with guacamole dripping off their shrimpy arms and they rescued me from Santa suffocation.
There, there. Do you need a holiday hug from shrimpy tostadas too? Maybe 600 gallons of guacamole would help quiet the voices in your head?
You know what? Just cry it out.
Simple Shrimp and Guacamole Tostadas: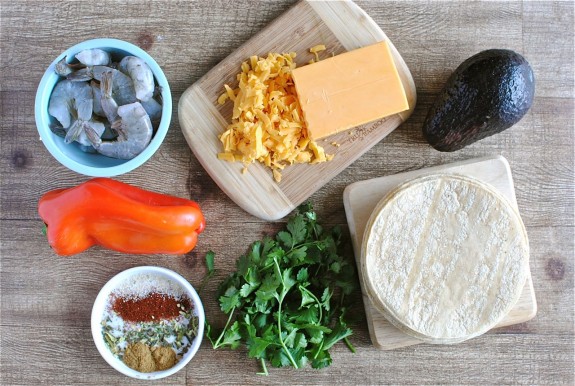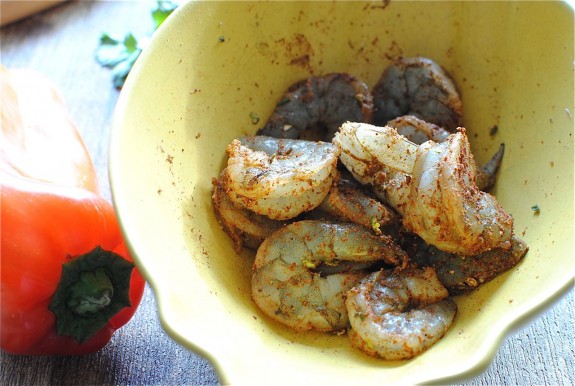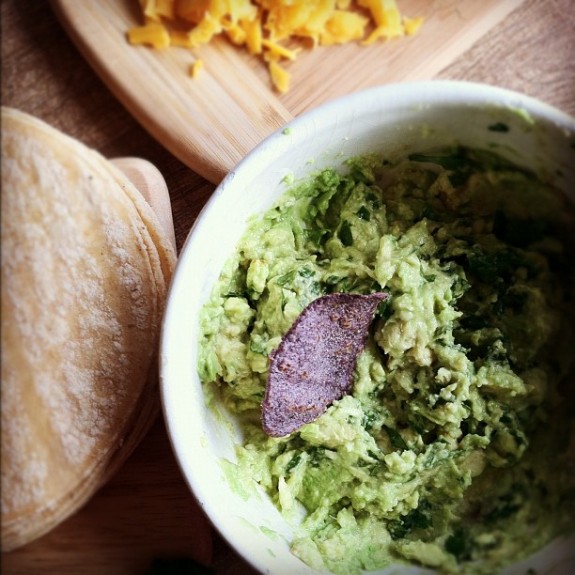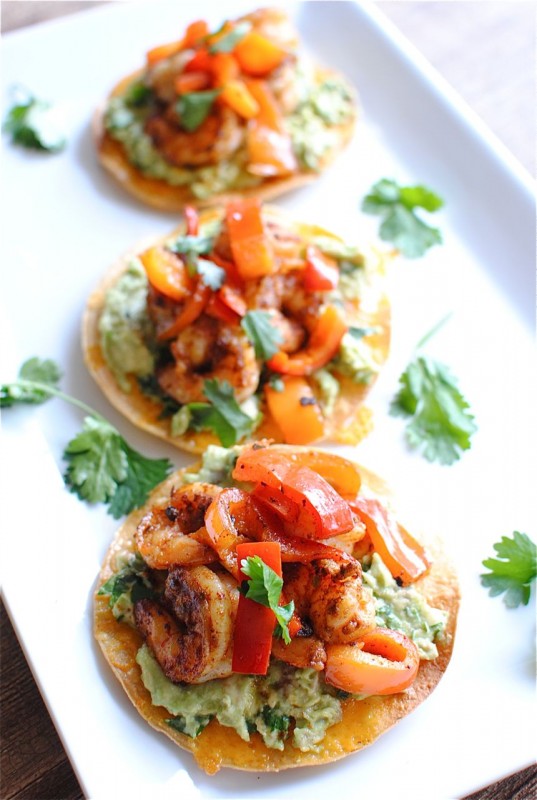 * While you're busy crying this out, you might need to check out my first CRAFT post from yesterday! I made simple DIY rice sack heating pads that would be puuurrrfect for last minute gifts. RA RA SHISH KOOM BA FOR CRAFTS!
(someone lock me up)
What it took for 6 tostadas:
* 6 corn tortillas
* cooking spray
* 2 cups grated cheddar cheese
* 2 avocados
* 1/2 cup chopped cilantro, plus more for garnish
* juice from 1 lime
* 2 Tbs. extra virgin olive oil
* 1 pound shrimp, peeled and deveined
* 1 Tbs ground cumin
* 2 Tbs chili powder
* 1 tsp crushed red or green pepper
* 1 tsp garlic salt
* 1 red bell pepper, cut into small slices
Preheat oven to 350.
Lightly coat both sides of the corn tortillas with cooking spray. Bake for 4 minutes on each side. Switch oven to broil. Evenly divide the cheese over the tortillas and broil until cheese is melted and bubbly, 2-ish minutes. Remove from heat and set aside.
In a small bowl, combine the avocados, cilantro, lime juice and a pinch of kosher salt. Mash up with a fork until you get guacamole. Go ahead and eat a few bites for your well being.
Toss the shrimp with the cumin, chili powder, crushed pepper flakes and garlic salt.
Heat the oil in a medium skillet over medium high. Sear the shrimp on one side for 2 minutes; flip and sear 30 more seconds. Remove from pan.
To the pan, add the sliced red bell pepper. Saute for 2 minutes, scraping the browned bits from the pan, seasoning the peppers. Sprinkle in a leetle salt.
Spoon the guacamole over each cheesy tostada, followed by shrimp and red bell pepper. Garnish each tostado with cilantro and give another good squeeze of lime juice over each one.
Oh, you just won't believe it.