Go ahead and blow up the kiddie pool.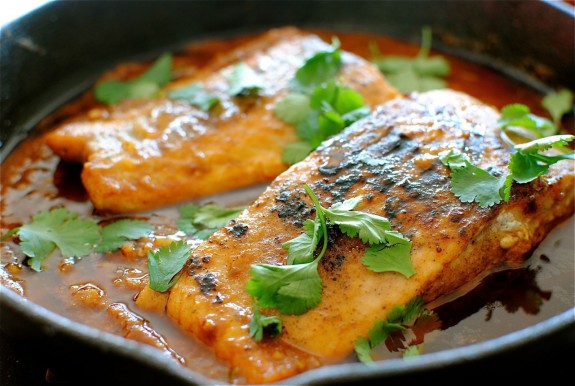 And maybe aim the sprinkler system at your eyeballs. Because when your tongue meets this un.fa.lip.pin.ing.be.liev.able sauce, your sinuses are going to give you the bird.
I don't want to scare you, but daaaaaaad GUM, this meal will punch you in the face. And I'm no sissy when it comes to spicy food. I actually like crying and twitching.
And salmon? Lightly seared and then poached in this rock your party sauce? Just stop it. It's like a slab of omega 3s put on some high heels, a mini skirt and played you The Girl From Ipanema on VINYL.
You just gotta make this.
If the ingredient list gives you hives, just lessen the heat here and there. But I really think you need to experience this in its full YOUHAVEGOTTOBEKIDDING-ness. Whoever over at Bon Appetit developed this recipe deserves a marriage proposal. And a new car.
Bon Appetit? More like Bon Appe-TIGHT.
I'm so, so sorry.
Salmon in a Spicy Garlic Tomato Sauce:
(recipe from Bon Appetit)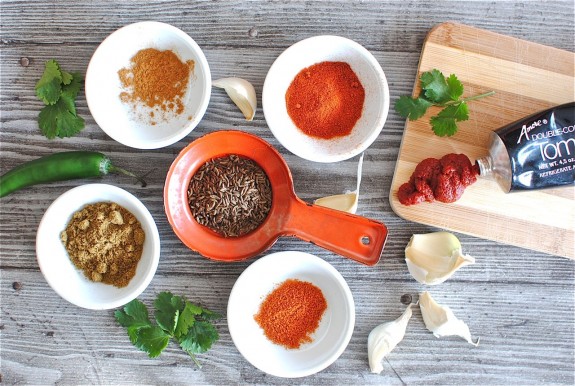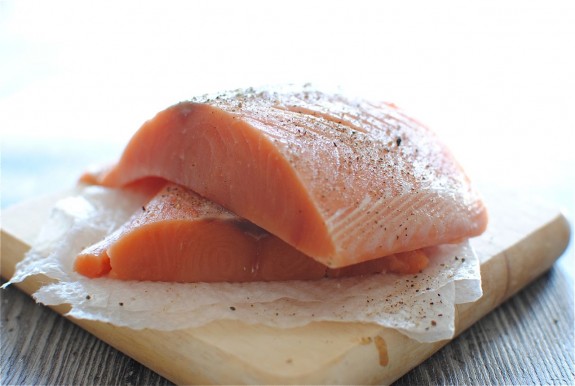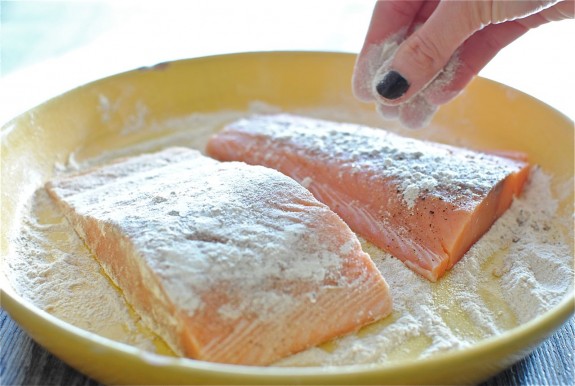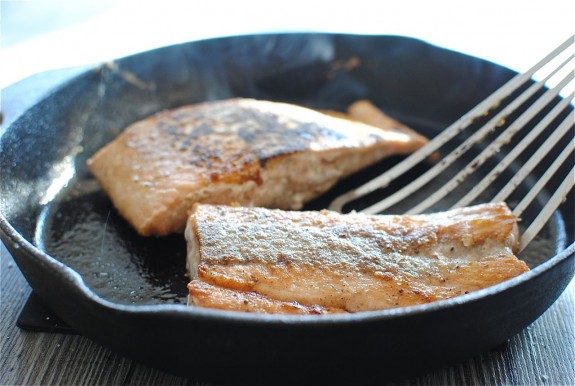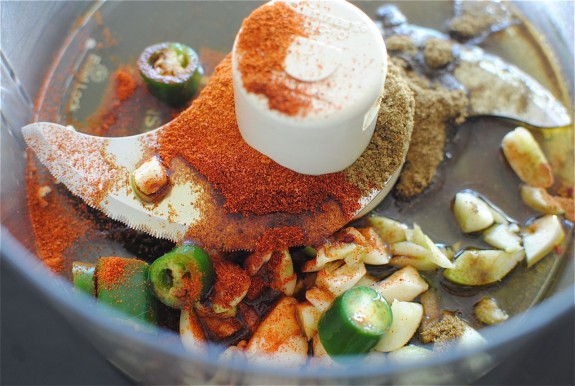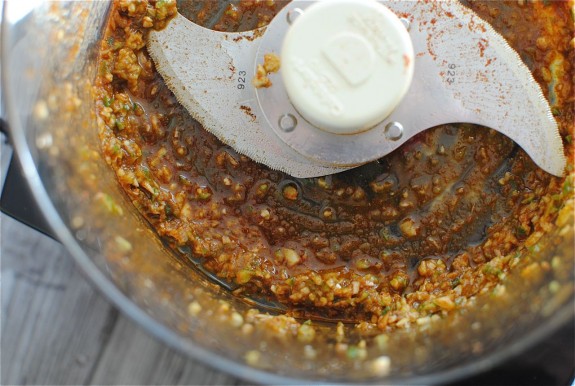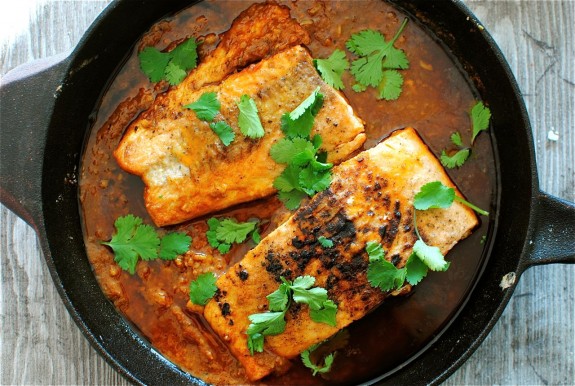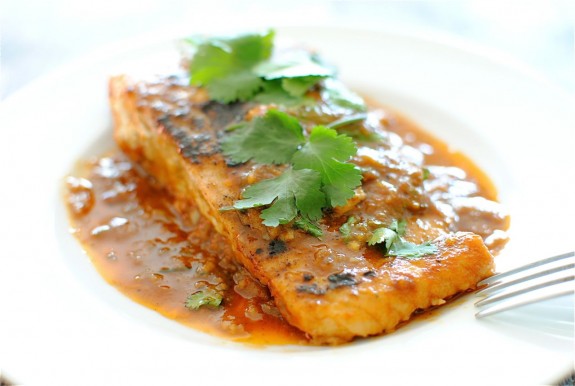 * THIS JUST IN: I learned this morning from my friend in Mississippi that sugar and bread are the best ways to cut the heat. Not water. So if things get too out of hand for you, just plunge your head into a sugary bread bowl and you'll be totes fine. Who knew?!
What it took for 2:
* 1 Tbs caraway seeds
* 8 Tbs. extra-virgin olive oil, divided
* 3 Tbs all-purpose flour
* 2 salmon fillets or steaks (if you can find them!)
* 6 cloves garlic, roughly chopped
* 1 serrano chili, roughly chopped (leave seeds in)
* 2 tsp smoked paprika
* 2 tsp ground cumin
* pinch of cayenne pepper
* pinch of ground cinnamon
* 2 Tbs tomato paste
* 2 Tbs fresh lemon juice
* 2 tsp sugar
* fresh cilantro for garnish
In a small skillet, toast the caraway seeds until they're slightly darker in color and aromatic in scent, about 2 minutes. Let them cool a smidge, then grind them in a spice mill or small food processor. Set aside. (p.s. I tried my using my mortar and pestle, and those seeds wouldn't budge. Hmmm)
Toss the flour in a shallow dish. Season the salmon with salt and pepper on both sides, then lightly dredge them through the flour, shaking off any excess.
Heat 2 Tbs oil in a cast iron or regular skillet, and sear the salmon until nice and browned, 2 minutes per side. Set them on a plate and wipe the skillet clean.
In a food processor, toss in the garlic, serrano chile, cumin, cayenne, cinnamon, paprika, caraway, and 2 Tbs oil. Blitz until the mixture becomes as paste-y as you can get it.
Back in the cast iron, heat up the last 4 Tbs oil over medium. Add the garlic paste and bloom for 30 seconds. Add the tomato paste and 1/2 cup water. Stir and mix and sniff. Add the sugar and lemon juice, stir stir. Toss in a pinch of salt and pepper. Simmer 30 more seconds. Omg.
Now, add the salmon fillets to the skillet, lower the heat to a light simmer, cover and let it cook for about 6 more minutes. The salmon will finish cooking as it absorbs the sauce.
Toss in some cilantro and serve her up!