I'm not even going to discuss how stifling hot it is today in Kansas City. I don't need to tell you about the sunburn blisters I got just by gazing out the back window at my tomato plants.
I'll spare you the torturous details though.
I won't mention how I stupidly took a run this morning after a passing storm, only leaving the air to feel like I was running THROUGH A LAKE.
No, no, I won't do that to you.
I won't even bring up the fact that my air conditioner actually shed tears over the extensive workout I put it through this afternoon. Poor thing.
But goodness no, I wouldn't dream of putting you through this.
Tell you what, please don't begin to imagine me actually utilizing a hot oven and a stove top skillet for dinner in the middle of these maddening temperatures. Just don't. Save yourself now. GO GO!!!
Actually, you can leave, but please glance down at the pictures first, cool?
Oops! Sorry to bring up the word "cool."
White Bean and Sage Cakes with Roasted Tomatoes: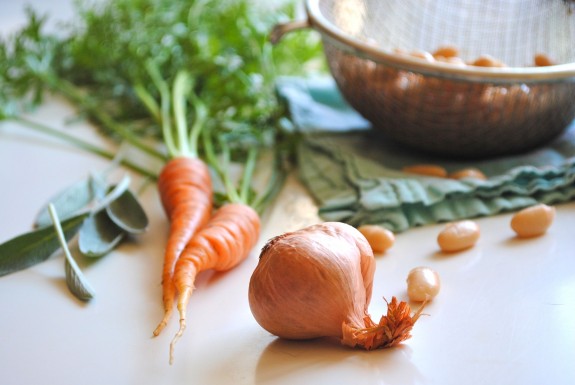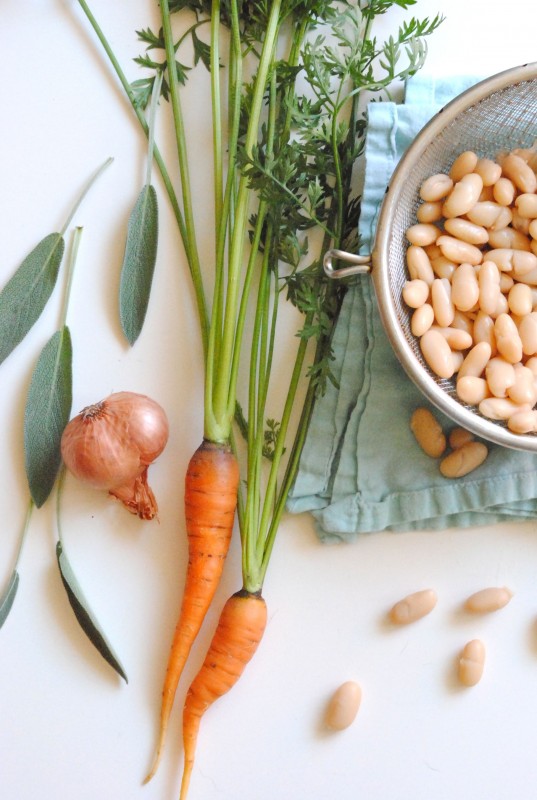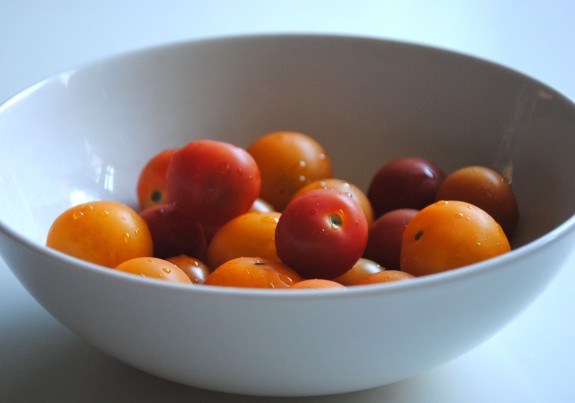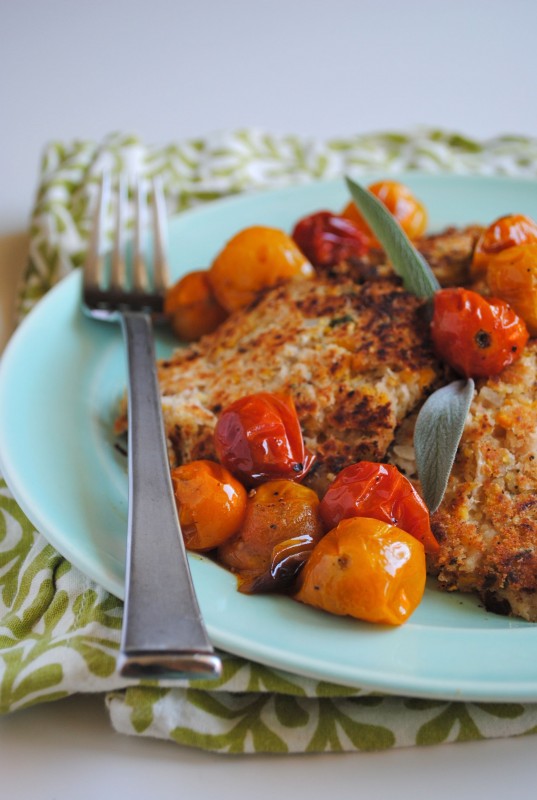 What it took for 2: (recipes by Whole Living magazine)
for the bean cakes:
* 1 (14.5) oz can cannellini beans, drained (but reserve 1 Tbs. liquid) and rinsed
* 1/2 small shallot, finely diced
* 1 small carrot, finely grated
* 1/4 cup cornmeal
* 5 sage leaves, chopped
* coarse salt and freshly ground pepper
for the roasted tomatoes:
* 10 small cherry tomatoes
* 1 Tbs extra-virgin olive oil
* coarse salt and freshly ground pepper
* 1 tsp balsamic vinegar
Preheat oven to 400. Arrange the tomatoes in a small baking dish and toss with oil, salt and pepper. Roast for about 20 minutes, until the babies burst. Transfer to a little bowl and set aside.
Take the beans and mash them in a little bowl (or whiz them in a mini-food processor.) Add the shallot, carrot, cornmeal, and sage. Season with a little salt and pepper. Add the reserved liquid from the can. Stir to combine and form leetle patties.
Heat 2 Tbs. oil to a medium-high in a skillet. Add patties to the pan and saute until golden brown, about 3 minutes per side.
Serve with roasted tomatoes!
Easy, right?