It's a lot of words, I know.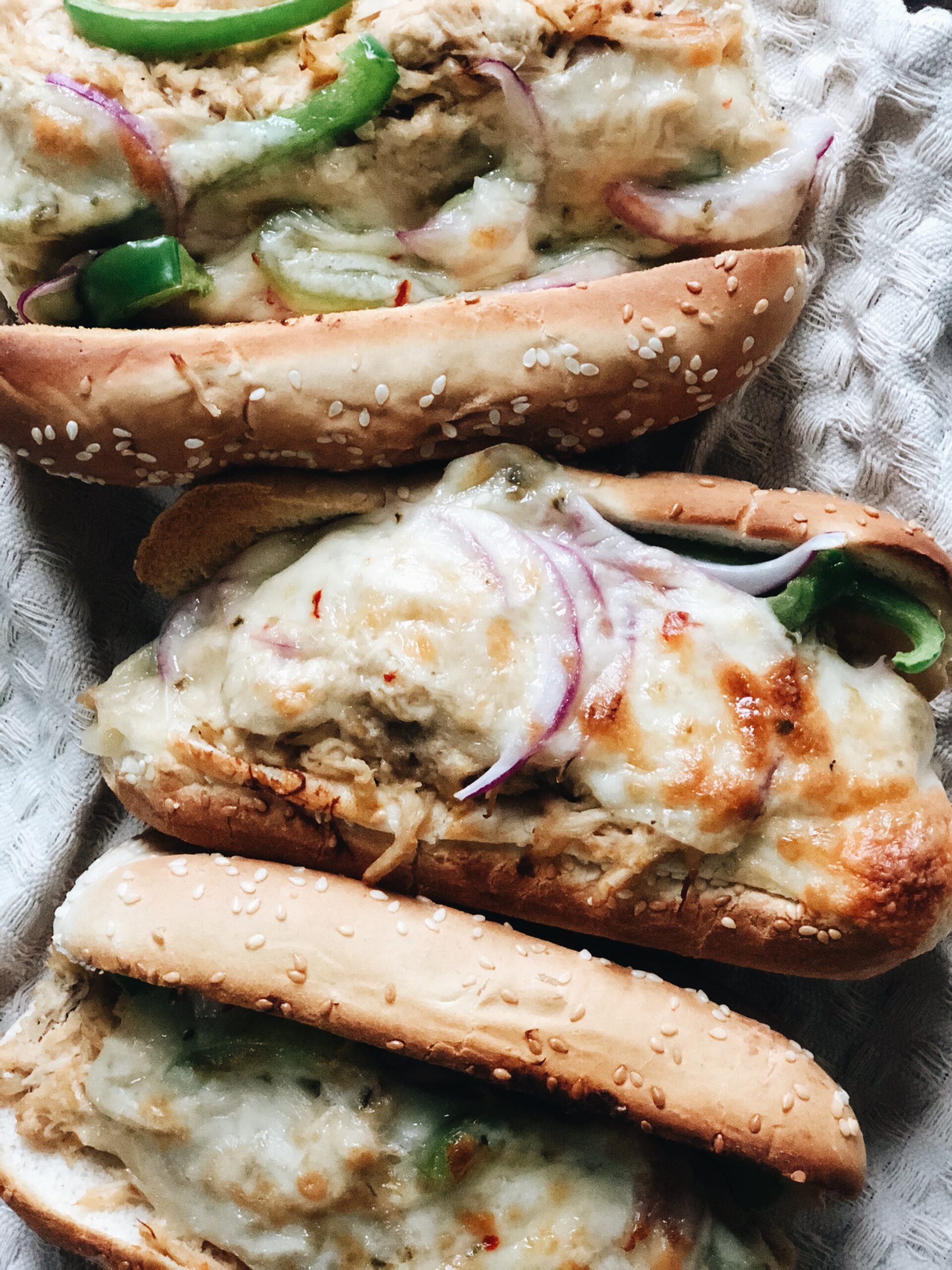 Also! I didn't realize it was apparently sandwich week on this lil' ol' internet URL blog website! Tuesday's was definitely more seasonal and picnicy and cute. This one? Nothing but comfort and ease and delicious soul bliss. You heard it here first.
And don't look at me like slow cookers aren't the very best in the summertime. They emit zero heat and get all the work done for you while you burn through your beach reads. If I say "holla" right here will you delete me from your life?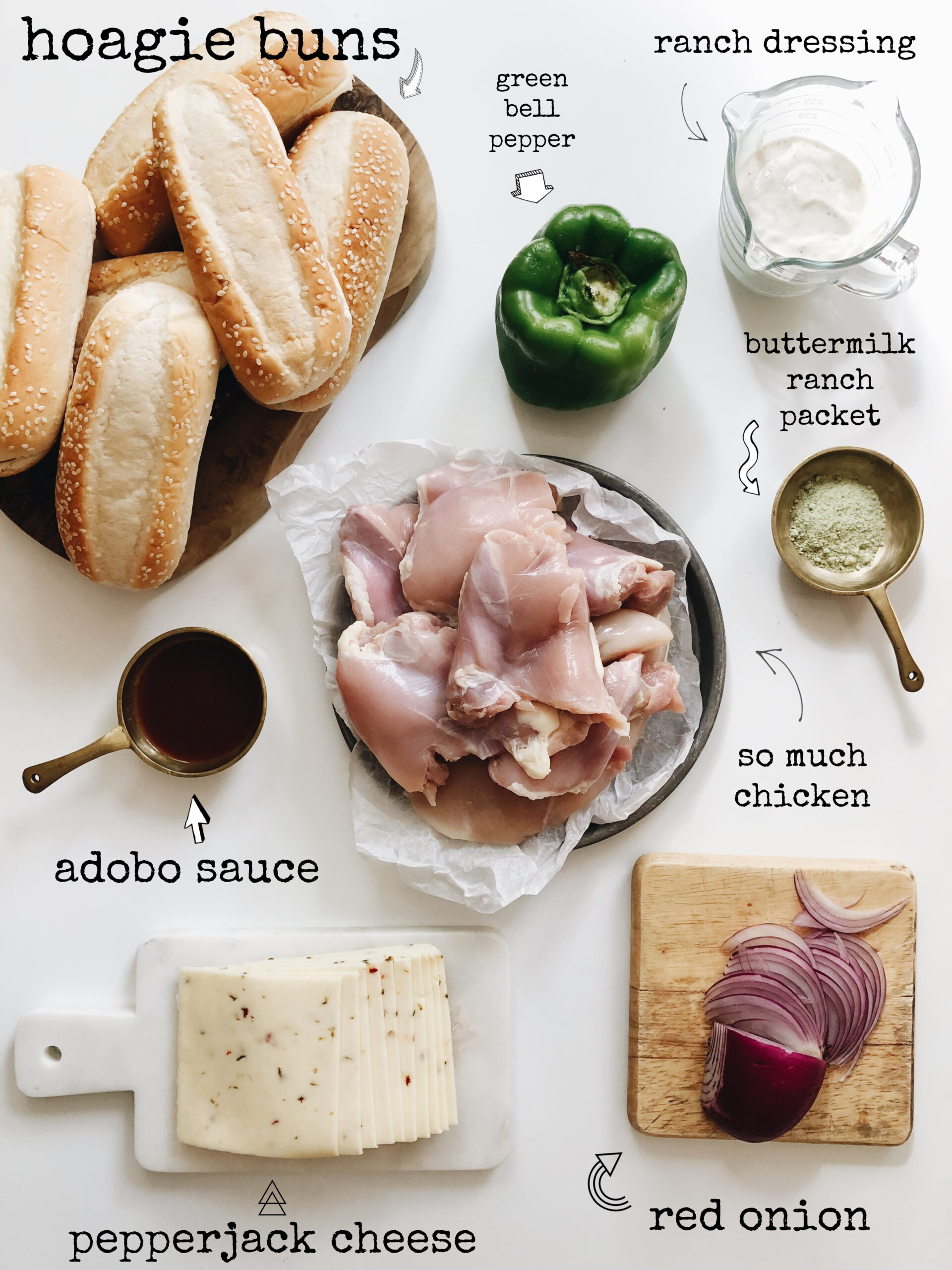 Super simple! Which is what I always say but it's always true.
Oh! The inspiration for this? You'll laugh. It's sort of a copycat of a sandwich from Goodcents. Although I think they use chopped rotisserie chicken instead of slow cooking it. But they DO use fresh green bell pepper and red onion as a topping. Not cooked! If you want to slow cook the onions and peppers, that's absolutely fine. I like the crunch though. The freshness and the crispiness of the veggies. But fly if you must.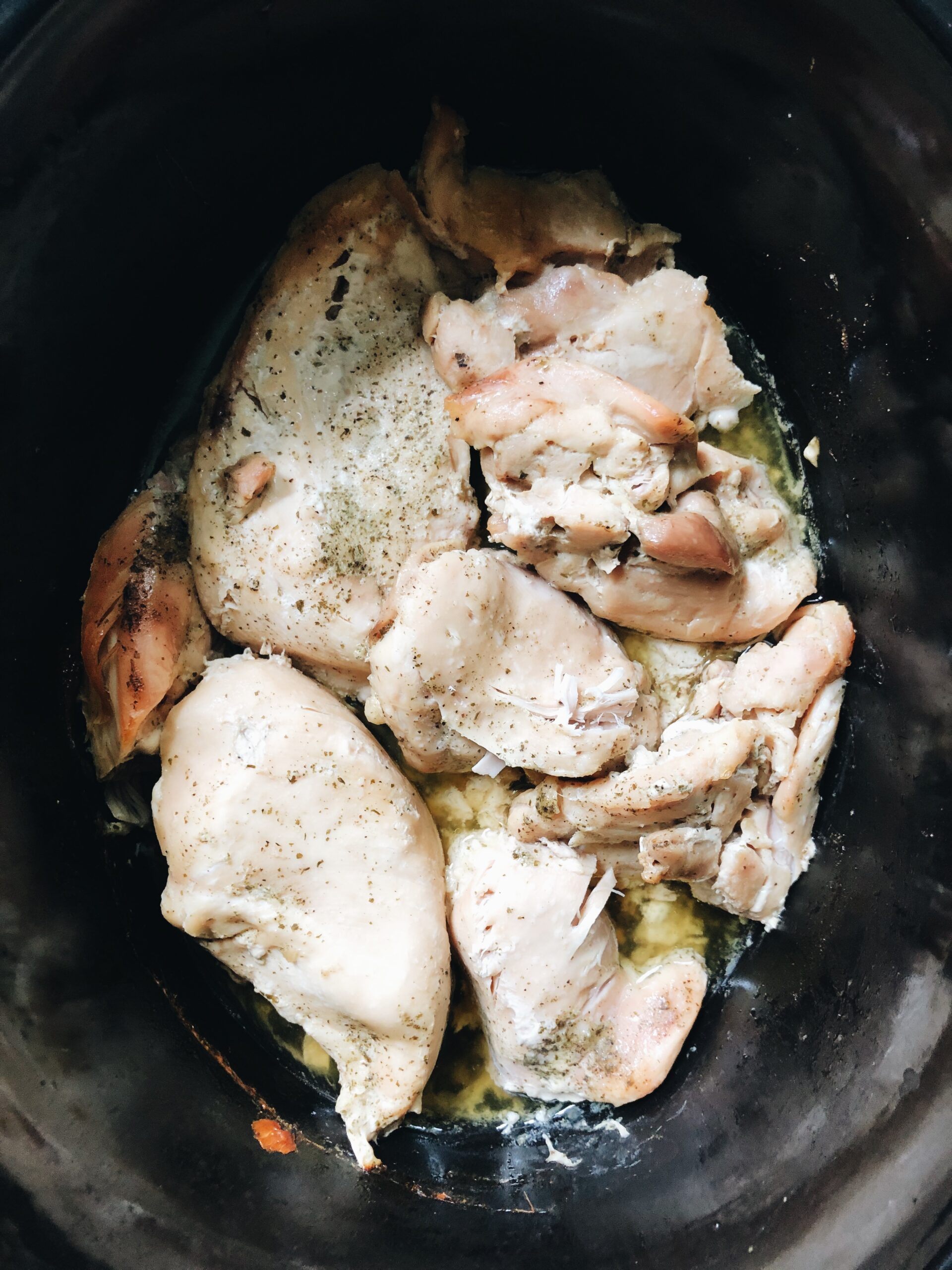 In goes all the thighs and breasts, and then you'll sprinkle a little buttermilk ranch dressing packet right in. Ha! It makes me laugh. Pour in about 1/4th cup of chicken stock and a good pinch of salt. This photo is waaaay later. I just couldn't you more raw chicken. I like the relationship we've established, you see.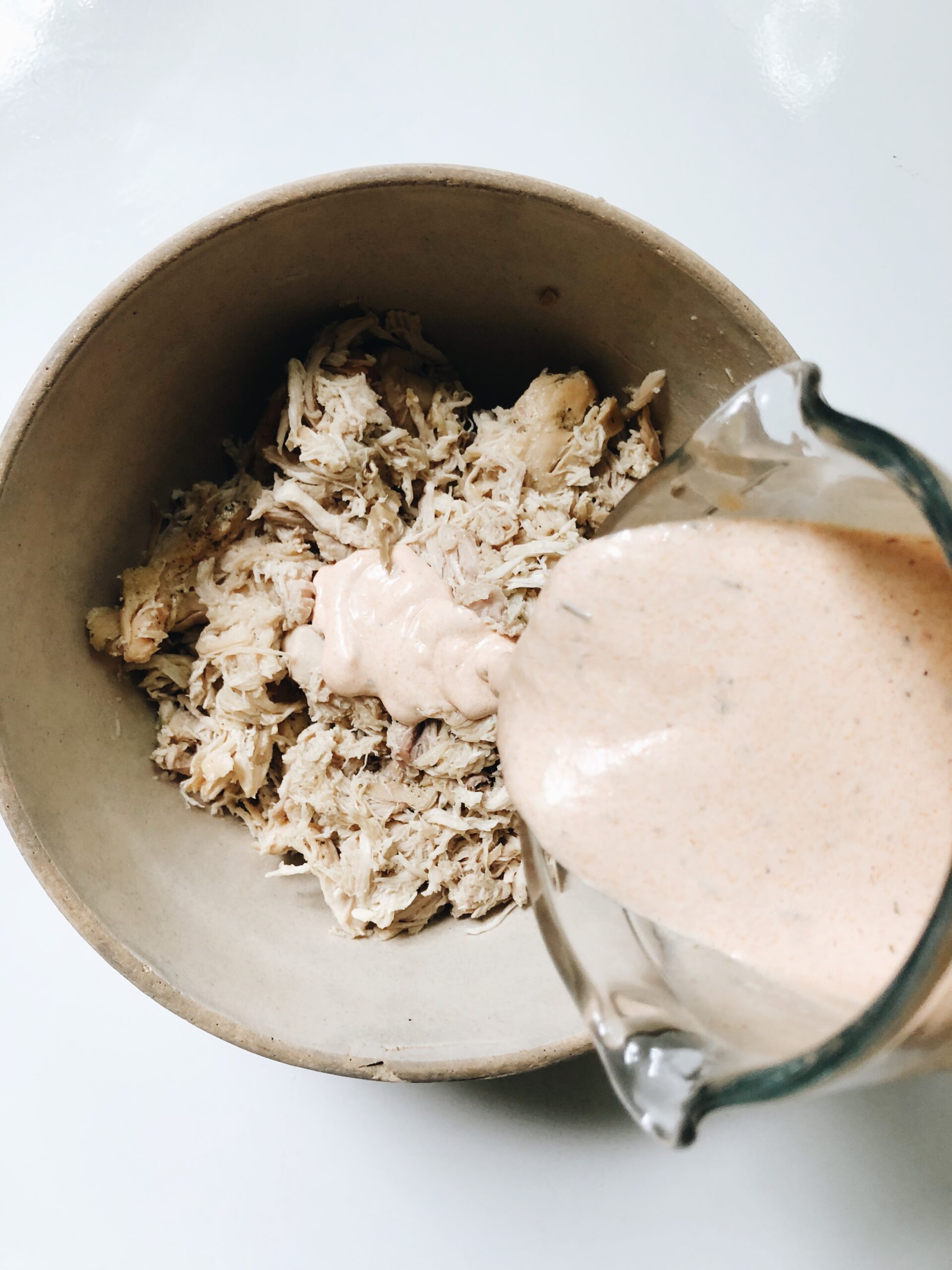 Once you've shredded it (said like a Malibu surfer), you'll mix together the ranch dressing and a few Tbs. of adobo sauce. And you know this sauce, it comes from the little tin of chipotle peppers! Found right on the Mexican aisle with tortillas and enchilada sauces and taco seasonings. Look right in there. The sauce is in with the peppers, but you'll only use the sauce. Sauce sauce sauce.
Add your chipotle ranch to the chicken! See, things are looking up.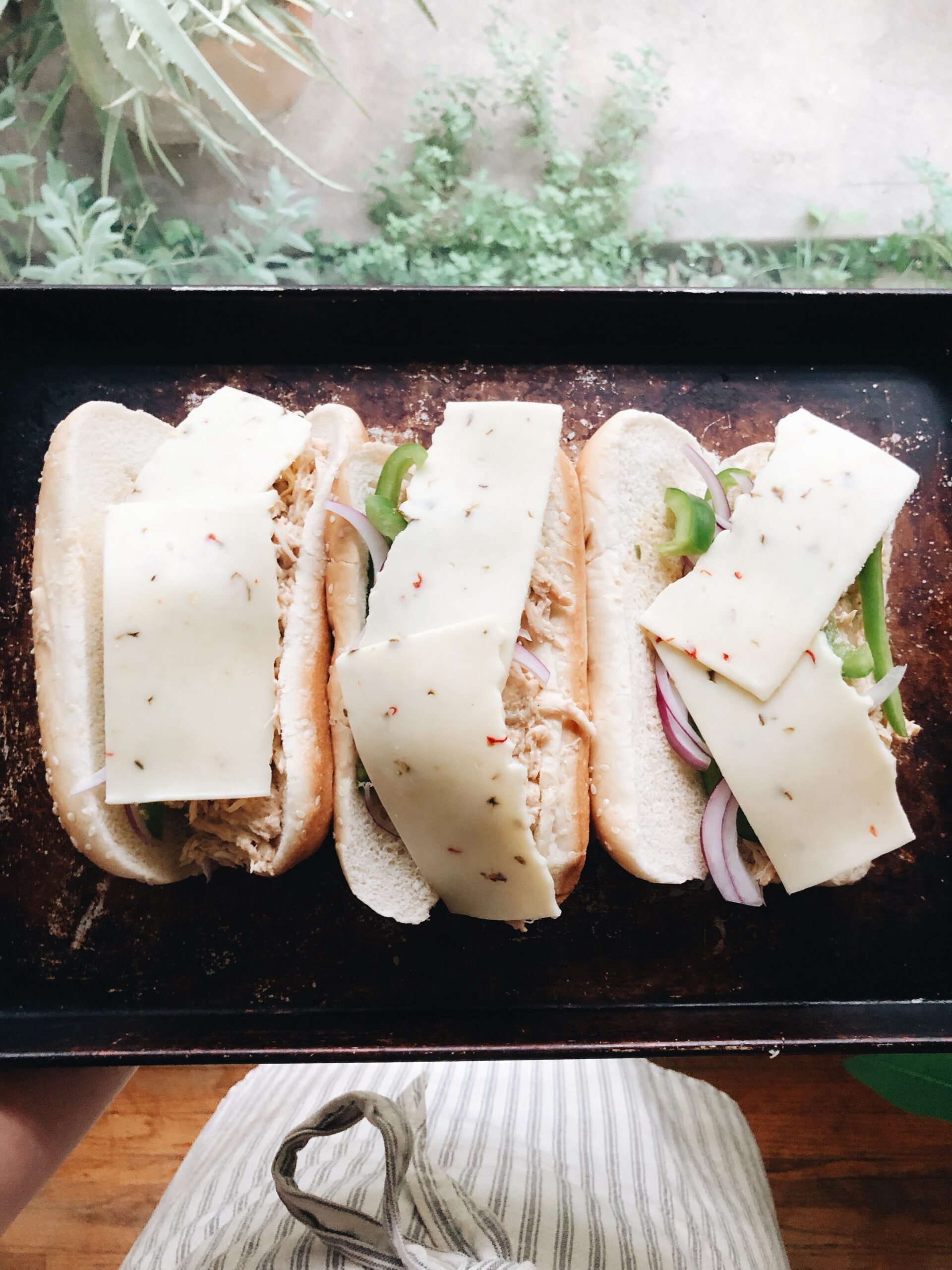 Okay, it was dark and stormy the day I shot these sandwiches, so here I am by the window showing you the cheese over the peppers and onions over the shredded chipotle ranch chicken snuggled into hoagies.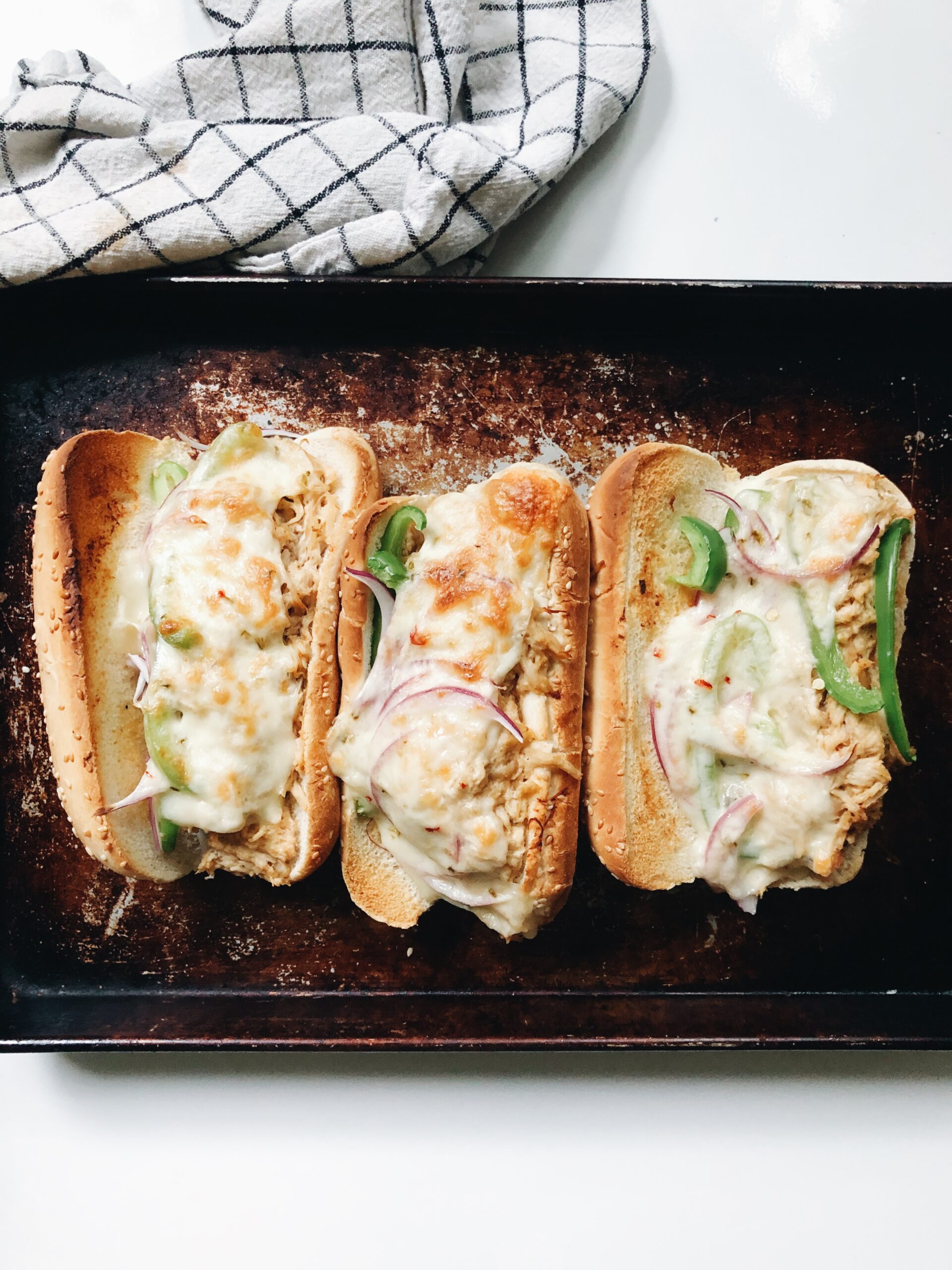 Post broil! Just stick them under the broiler for maybe three minutes. IF THAT. Don't leave their side. Keep peeking in to make sure nothing is burning. It happens very quickly. Have I convinced you yet?
But look how delicious!
Such toasty, cheesy, chicken sub sandwich heaven.
And honestly, there's very little work involved since you violently threw the chicken in a slow cooker and then viciously shredded it. Mixed a little sauce in, topped with fresh veggies. Tossed some cheese on it and BRAWLED.
Which sounds like a lot of work but it's not.
What.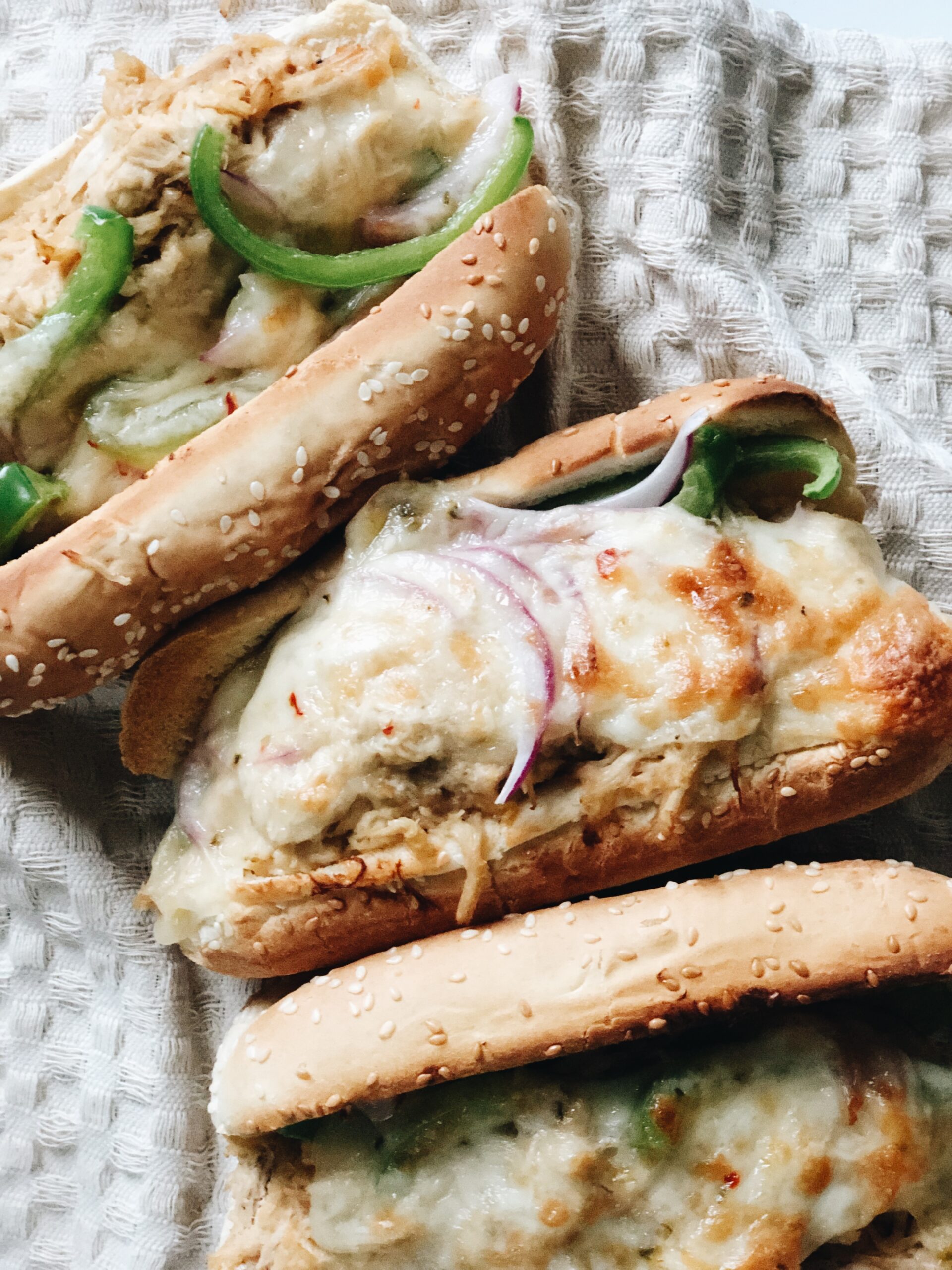 I used pepper jack cheese because that's what Goodcents uses. But use what you dig!
It is soooooo good. Truly not too spicy, but just the right amount of kick-in-the-face that simply does it for me.
Try these! Crazy simple but the comfort levels will cradle your soul forever.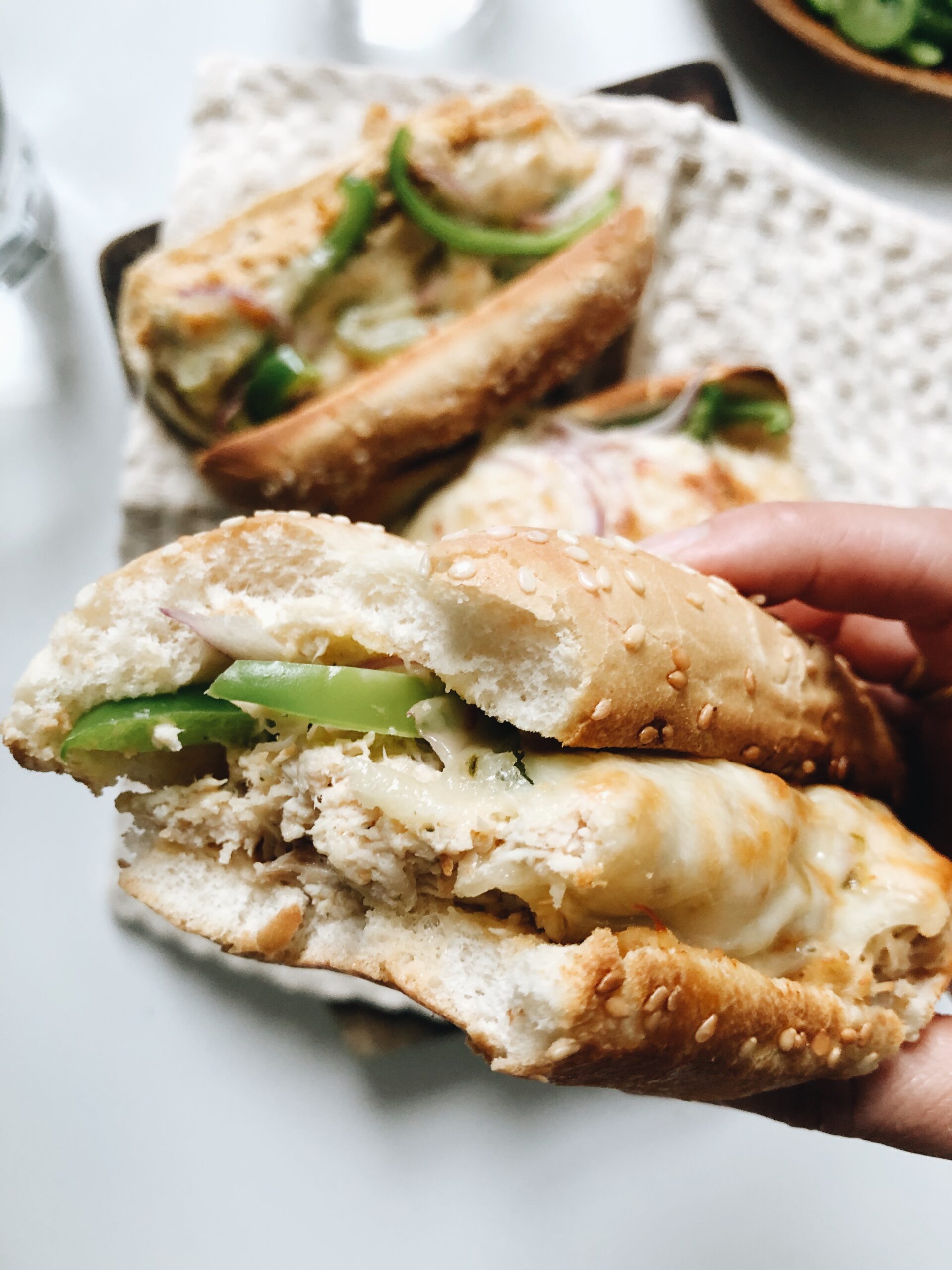 I feel like you might need this right now.
Slow Cooker Chipotle Cheese Chicken Sandwiches
Ingredients
1 pound chicken breasts
1 pound chicken thighs
1 (.4 oz) packet buttermilk ranch dressing mix
1/4 cup chicken stock
1 green bell pepper, cored, seeded and thinly sliced
1/3 cup thinly sliced red onion
1/2 cup ranch dressing
3 Tbs. adobo sauce
6 hoagie buns, split
6 slices pepper jack cheese
Coarse salt
Instructions
In a slow cooker, combine the chicken, buttermilk ranch dressing packet, chicken stock and a good pinch of coarse salt. Cook on low for 8 hours, or high for 4-6 hours. Whatever you can make happen.
Using two forks, shred the chicken in the slow cooker. In a small bowl, combine the ranch dressing and adobo sauce. Pour the ranch into the chicken and stir to combine.
Preheat your oven to broil.
Place the shredded chicken in each hoagie bun, followed by the green bell pepper and red onion slices. Top with pepper jack cheese and broil for about three minutes (if that), until the cheese is melted, browning and bubbly.
Serve immediately!
Makes six sandwiches.
7.8.1.2
515
https://bevcooks.com/2021/07/slow-cooker-chipotle-cheese-chicken-sandwiches/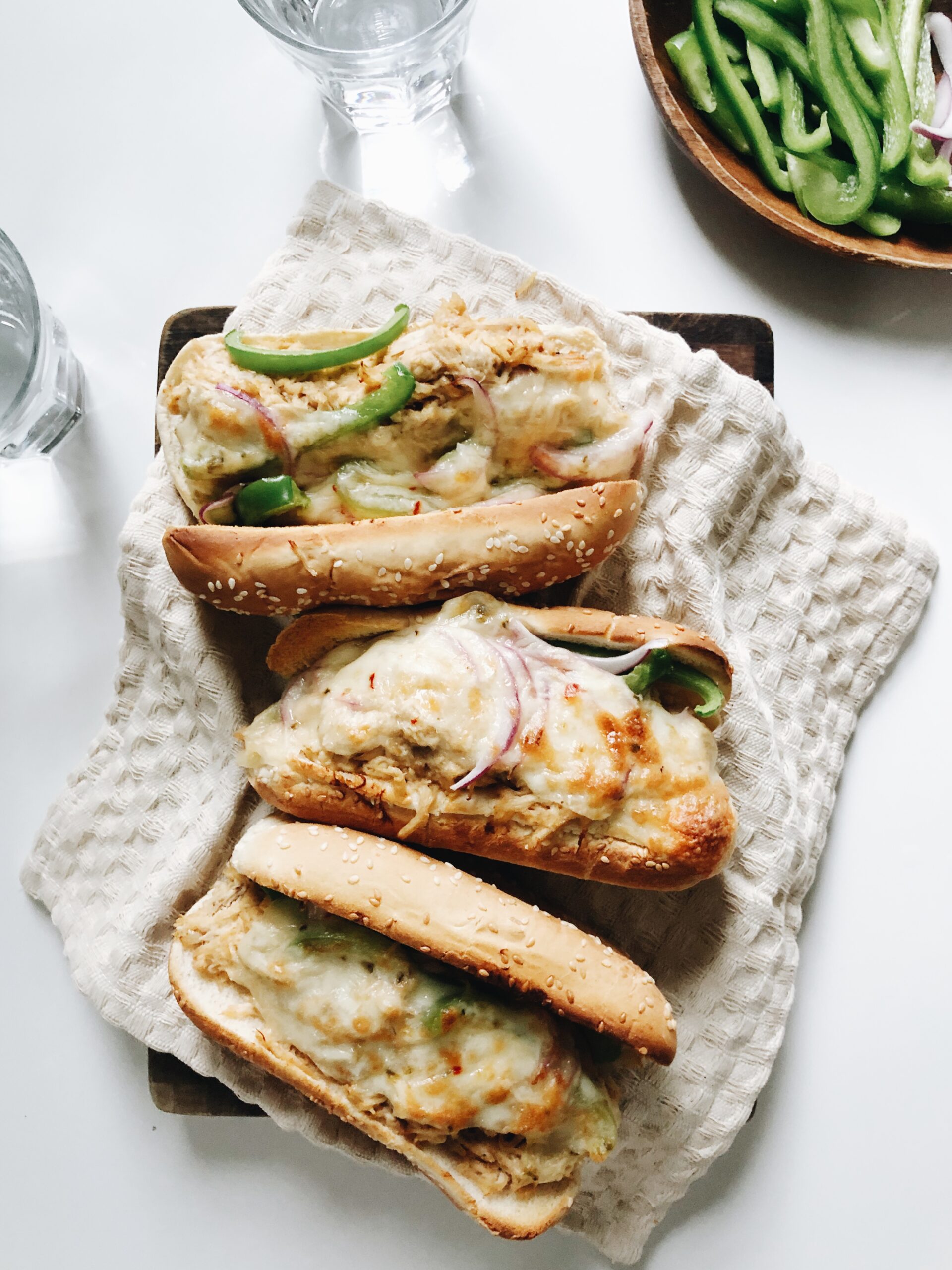 Jumping in torso first, thanks.