It's mid December and I feel like slurping, okay?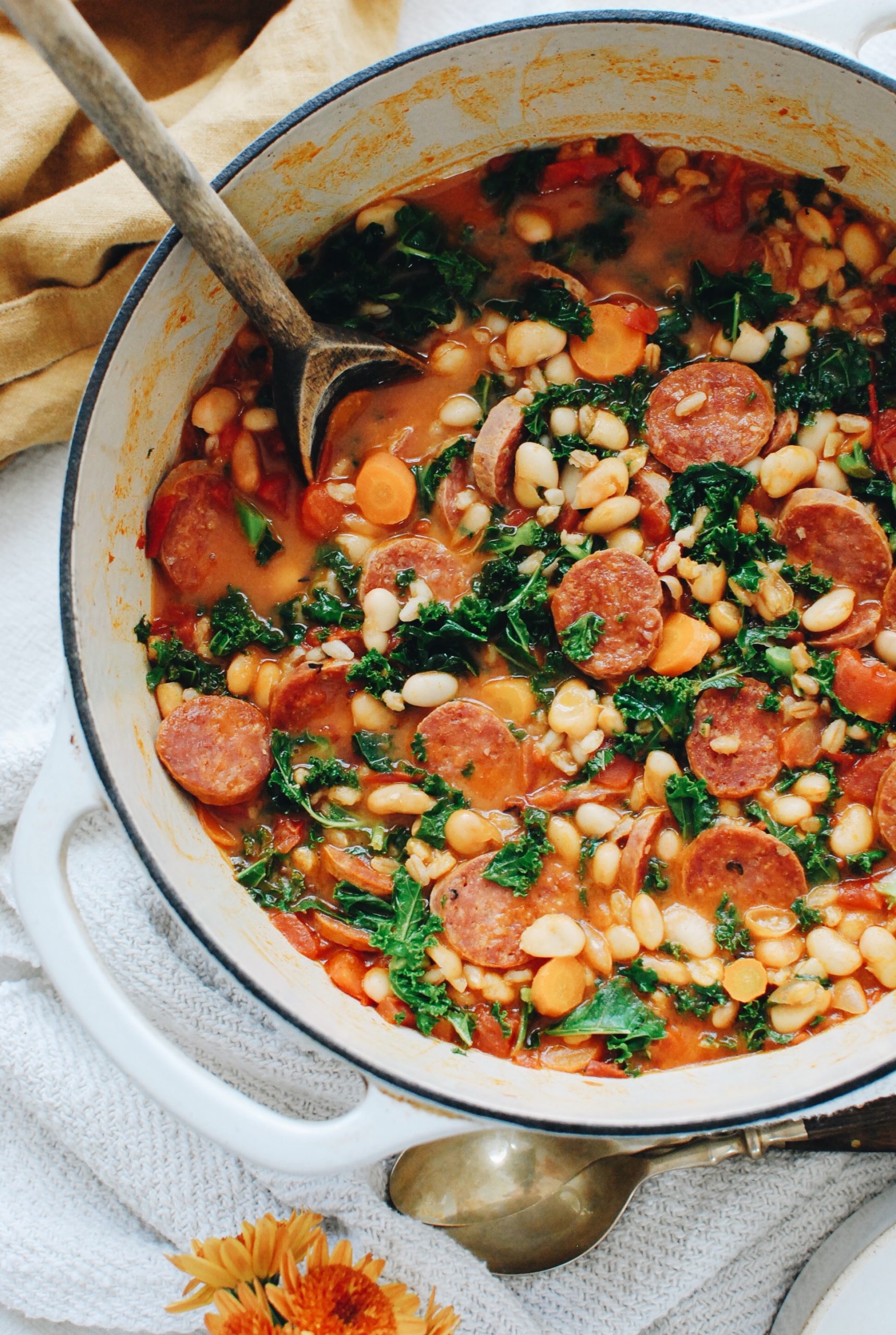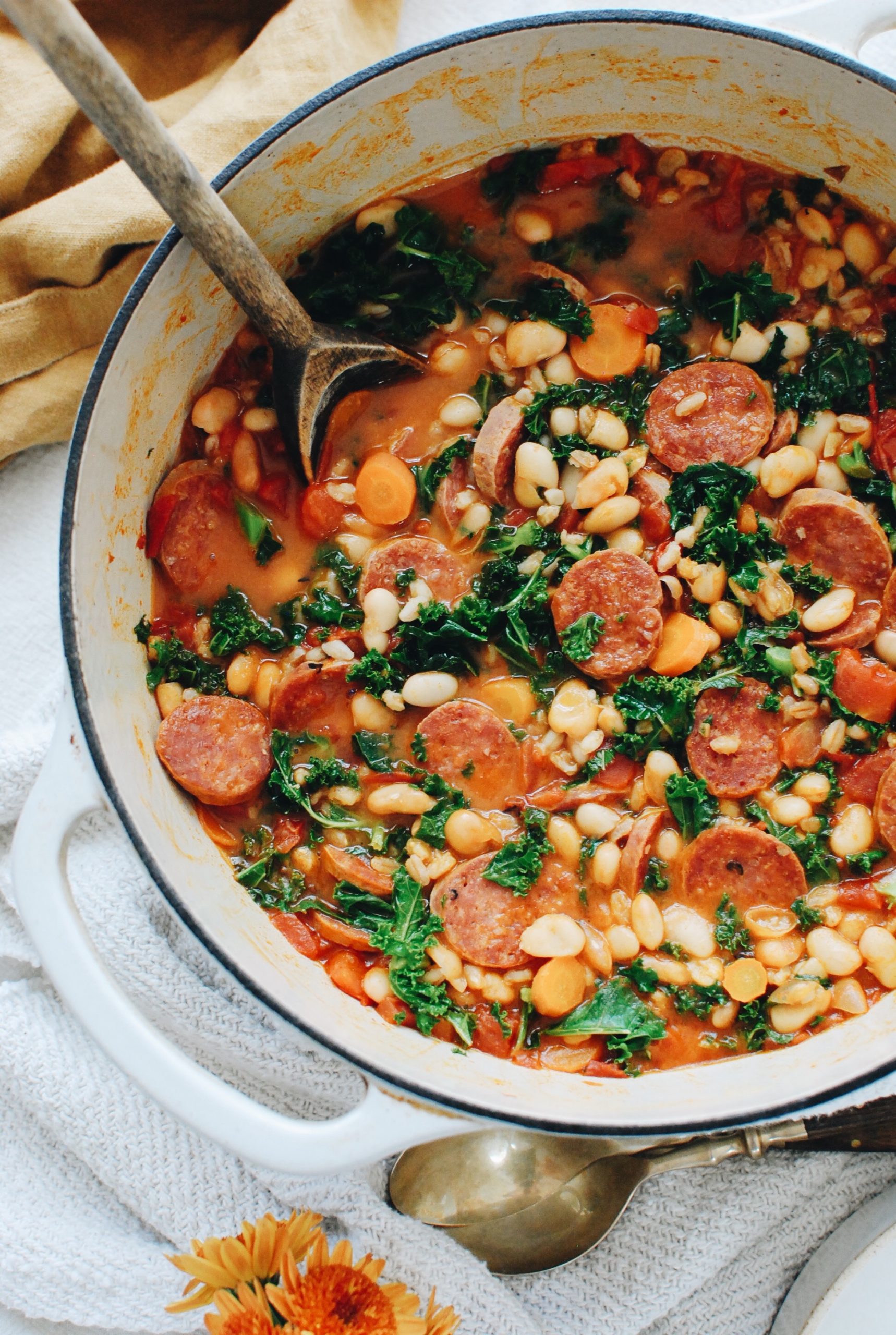 And yes, that would be hard salami in that thar soup. This is the way I rebel in life, you see. I'm a 43 year old woman who reads fiction novels, drinks chamomile tea and goes to bed at 8:55pm JUST LET ME HAVE THIS.
But hark it. I have a story.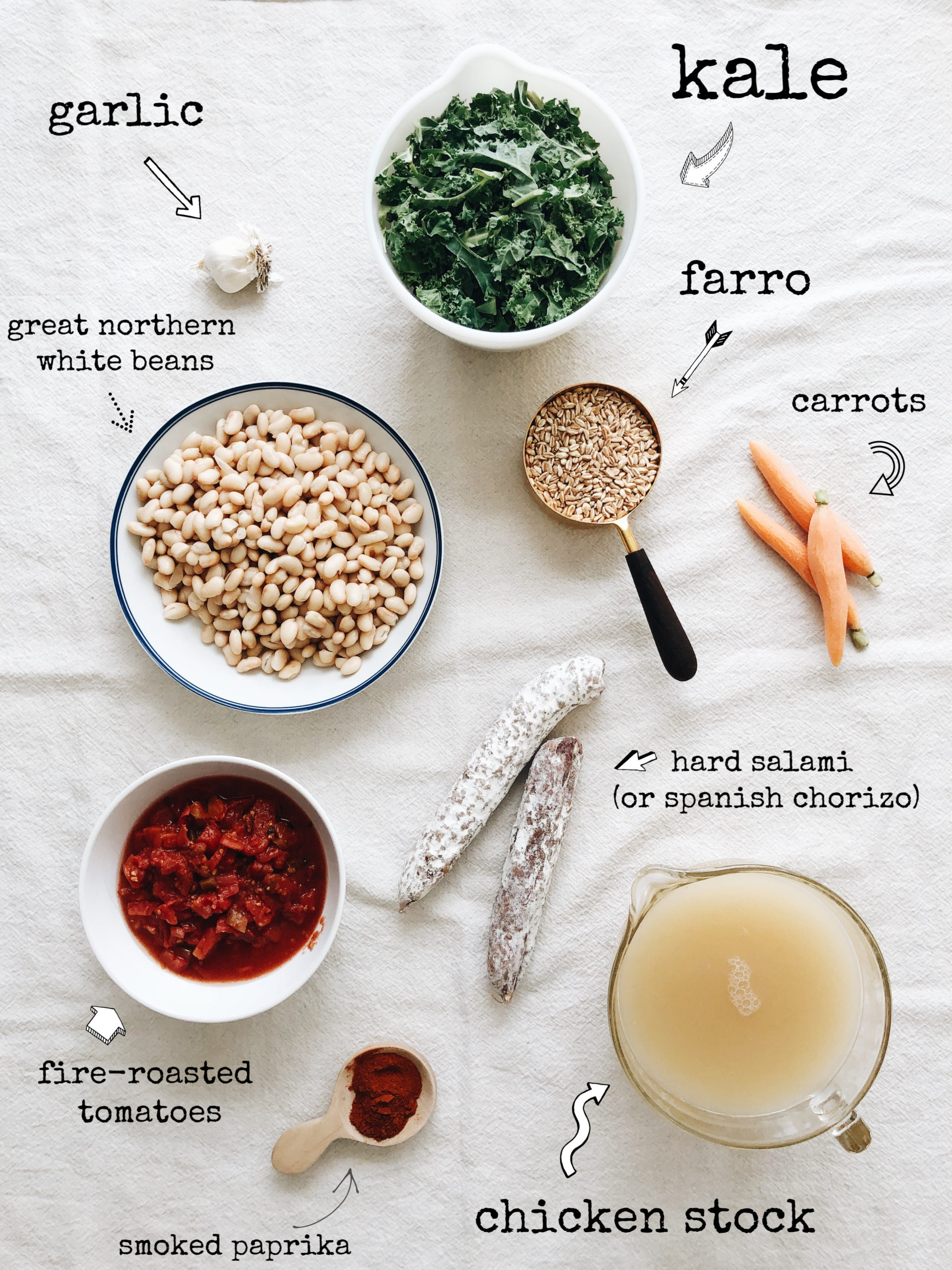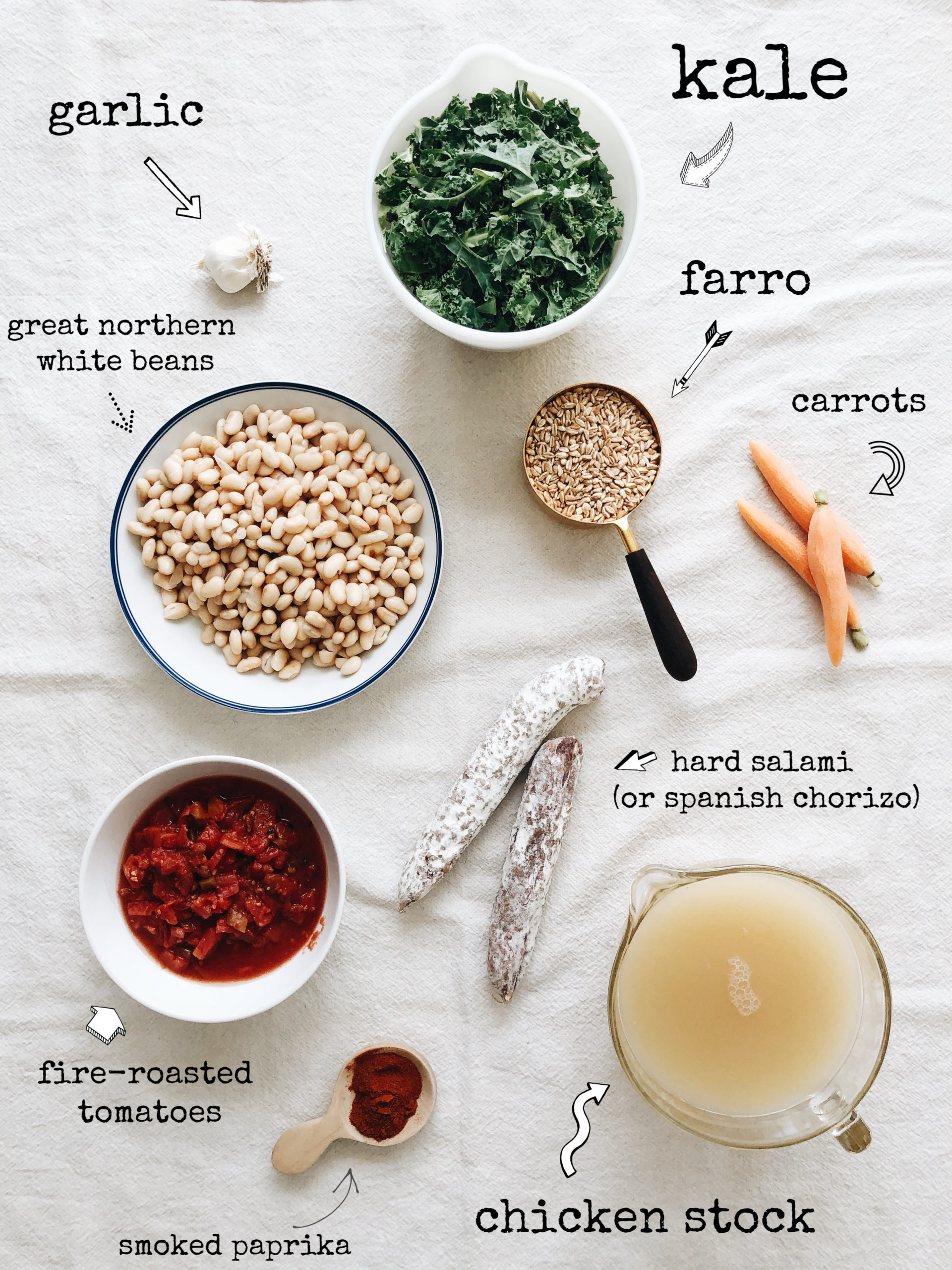 See, my whole goal with this soup was Spanish chorizo. Which isn't that hard to find, yet I could not find for this soup. I wanted a smokey, rich, hard chorizo (that slices, not crumbles) for this savory pot of slurp. And the whole world was out of it.
So I subbed dried Italian salami, crossed my fingers and eyes, and went for it!
Let's all just take a moment to remember this blog (and life) is a cooking expedition. I'm no pro. I'm just having fun. So if you look at this and you're like, "hail no", just sub in chicken sausage and stop thinking about deleting me from your life already.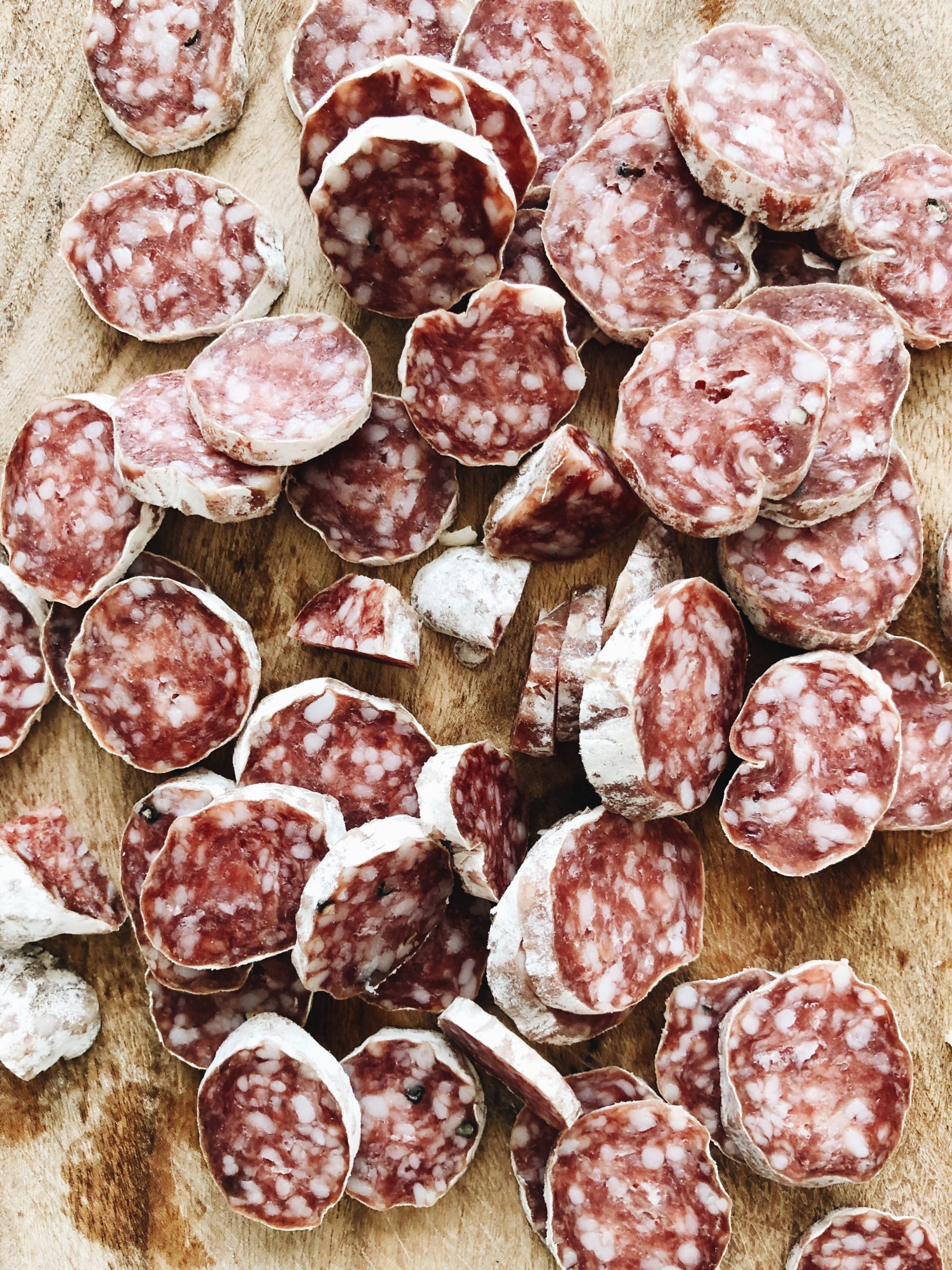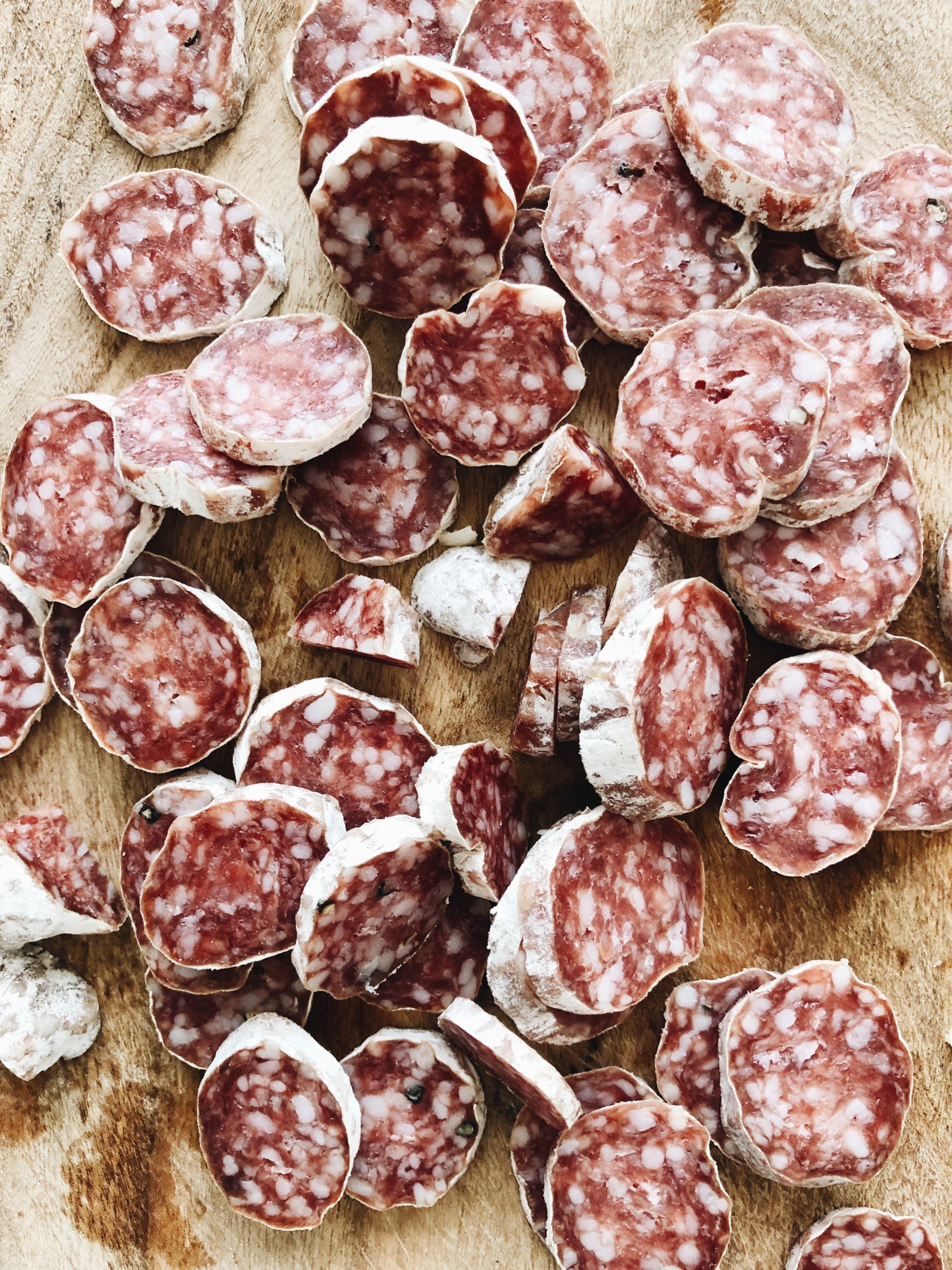 But the salami actually worked!! (!)
Slice it up, nibble a few. I didn't take the casing off because it wasn't overly chalky, and I don't rightly have the patience.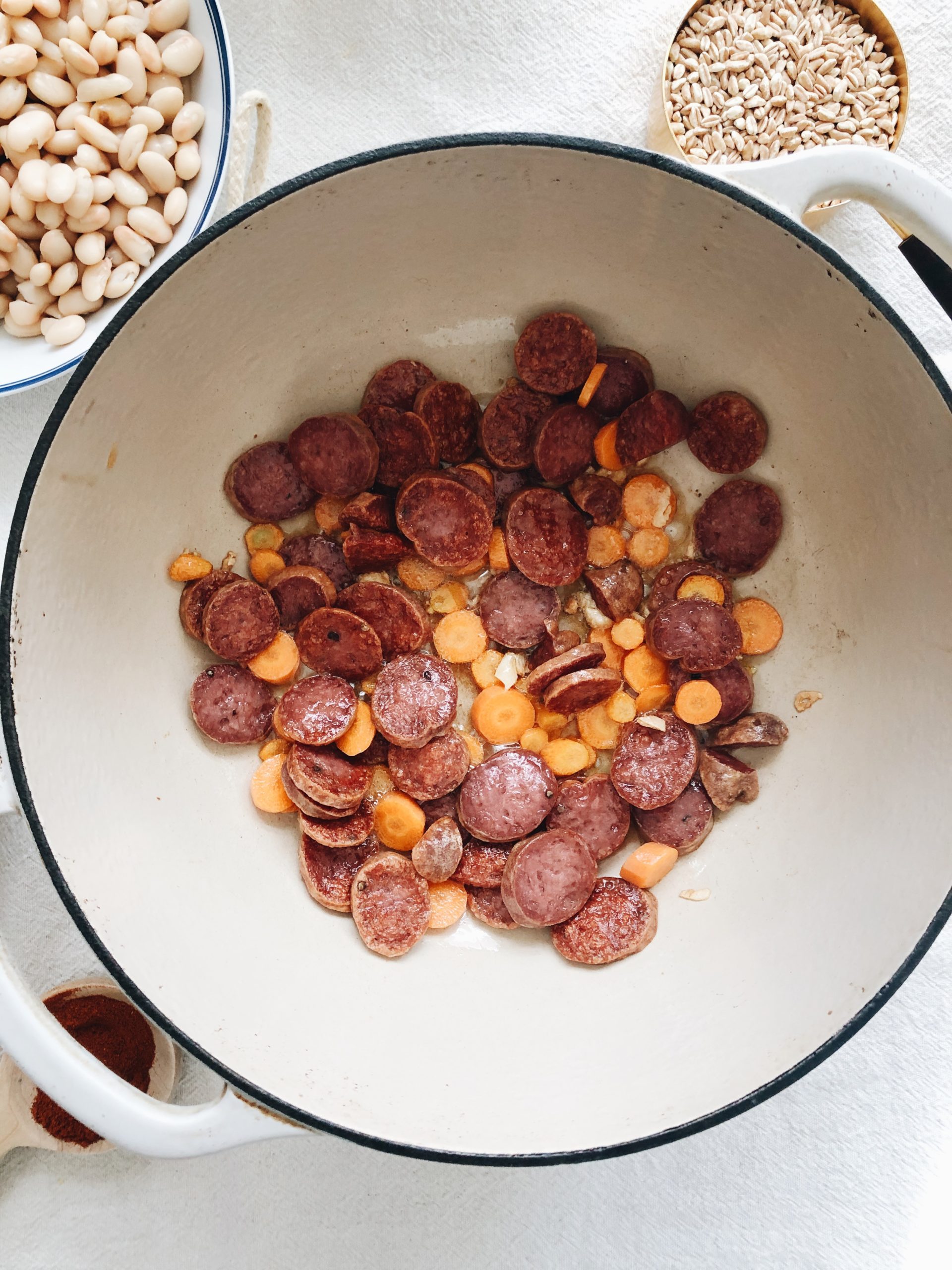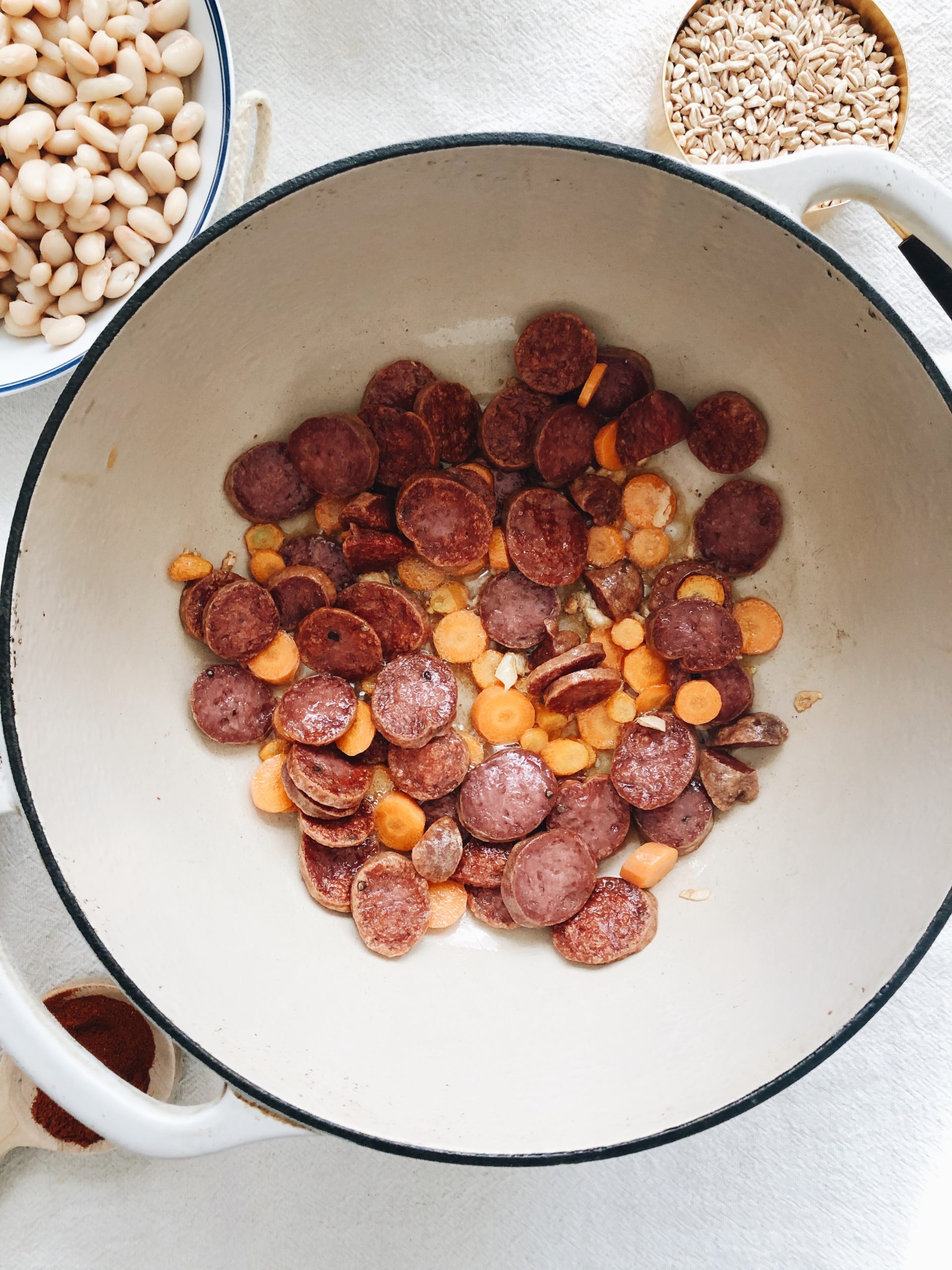 Sauté the salami (or chorizo!) with sliced carrots until the fat releases from the meat and becomes glossy and fragrant and browned in spots.
Add in some chopped garlic and go another 30 seconds. It smells good, right? Plus no vampires. (not you, Edward. you and that hair sit right back down.)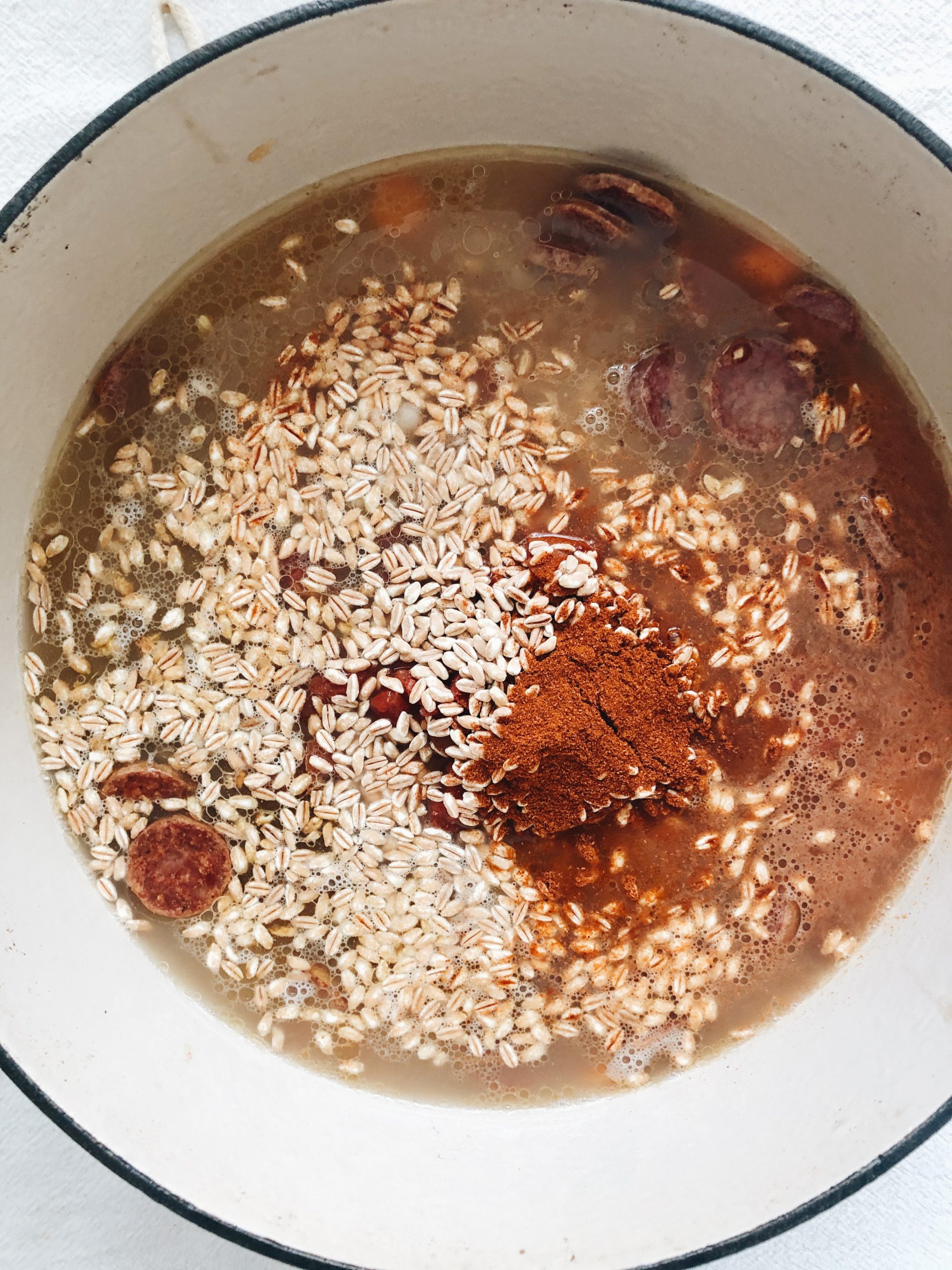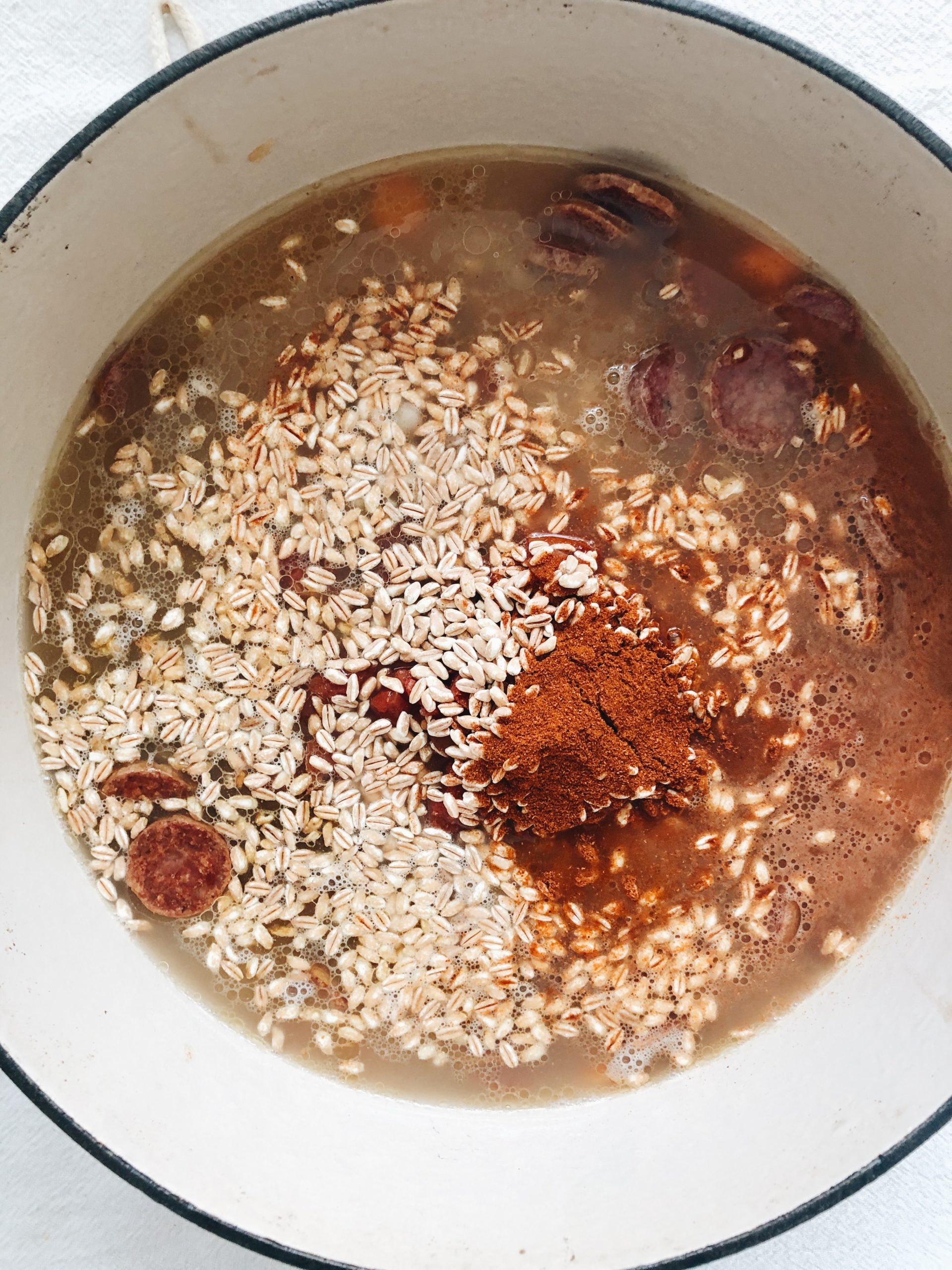 So, I added smoked paprika BECAUSE I didn't have the Spanish chorizo. If you find the chorizo, it will already have the paprika in it, so you might not need to add anymore. Unless you just psychotically love smoked paprika. Then fly, little bird.
In go the stock, farro, paprika, fire-roasted tomatoes and the beans. I'm using Great Northern white beans here, but honestly any white bean works. Navy, white kidney, cannellini, (which I think are the same?) – anything goes, man.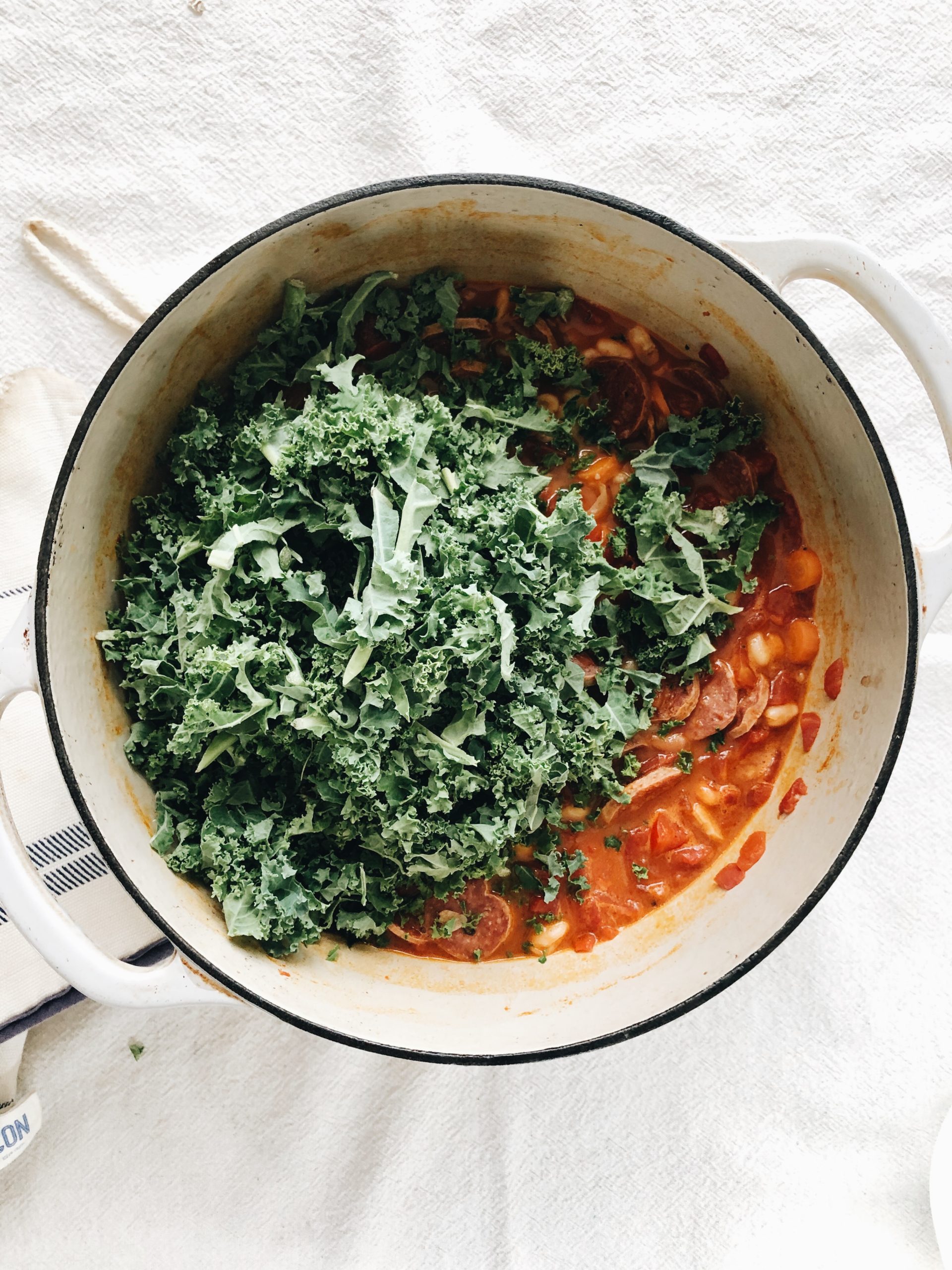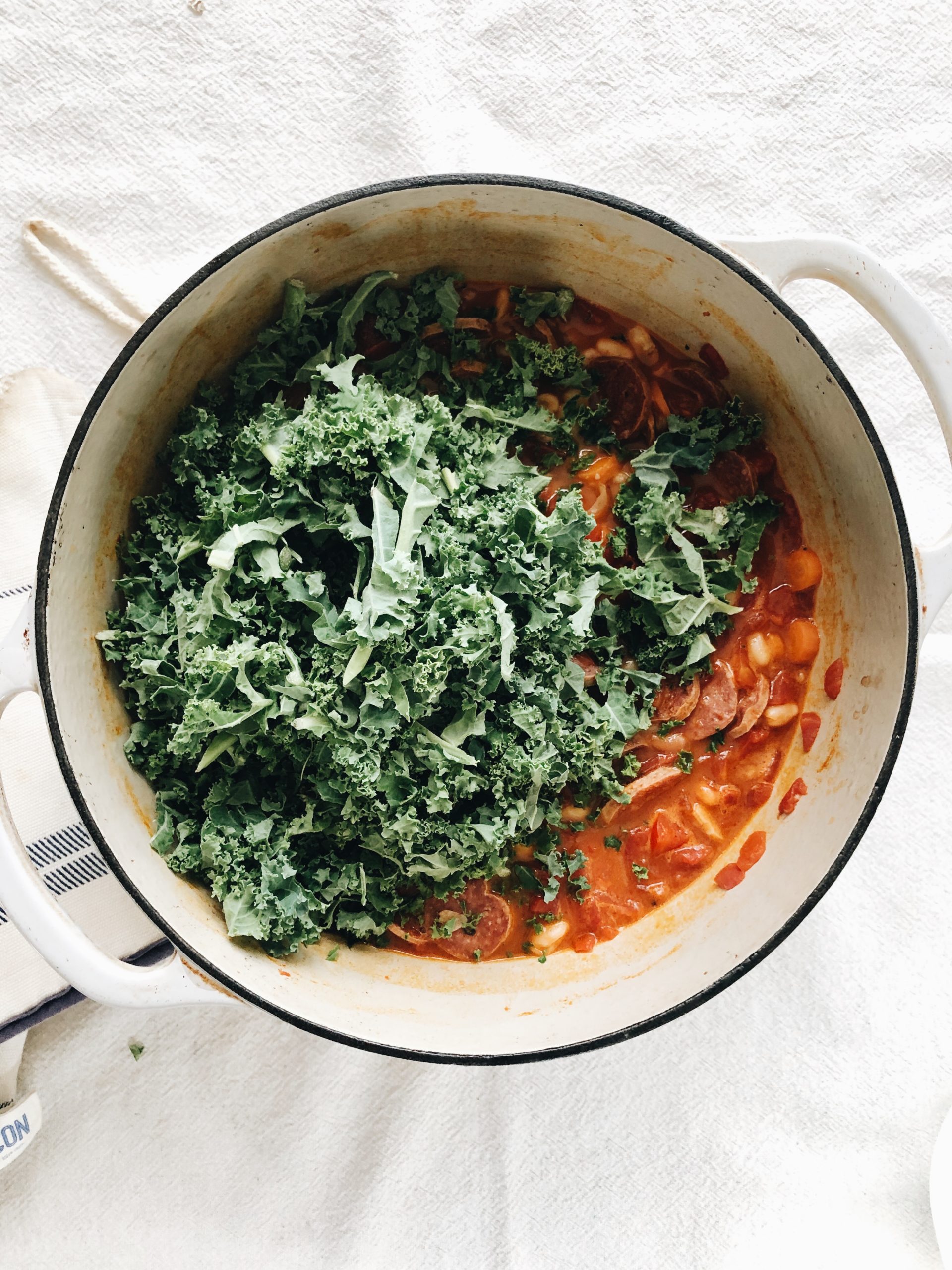 After about 20 minutes of simmering, the farro softens, and the salami relaxes a tad. This is the thing, it's not SOFT, like say – a chicken sausage would be. It's on the gutsier side of tender. Toothy, sturdy, but not like a rock. Know what I mean, Vern?
Add that chopped kale and let her wilt.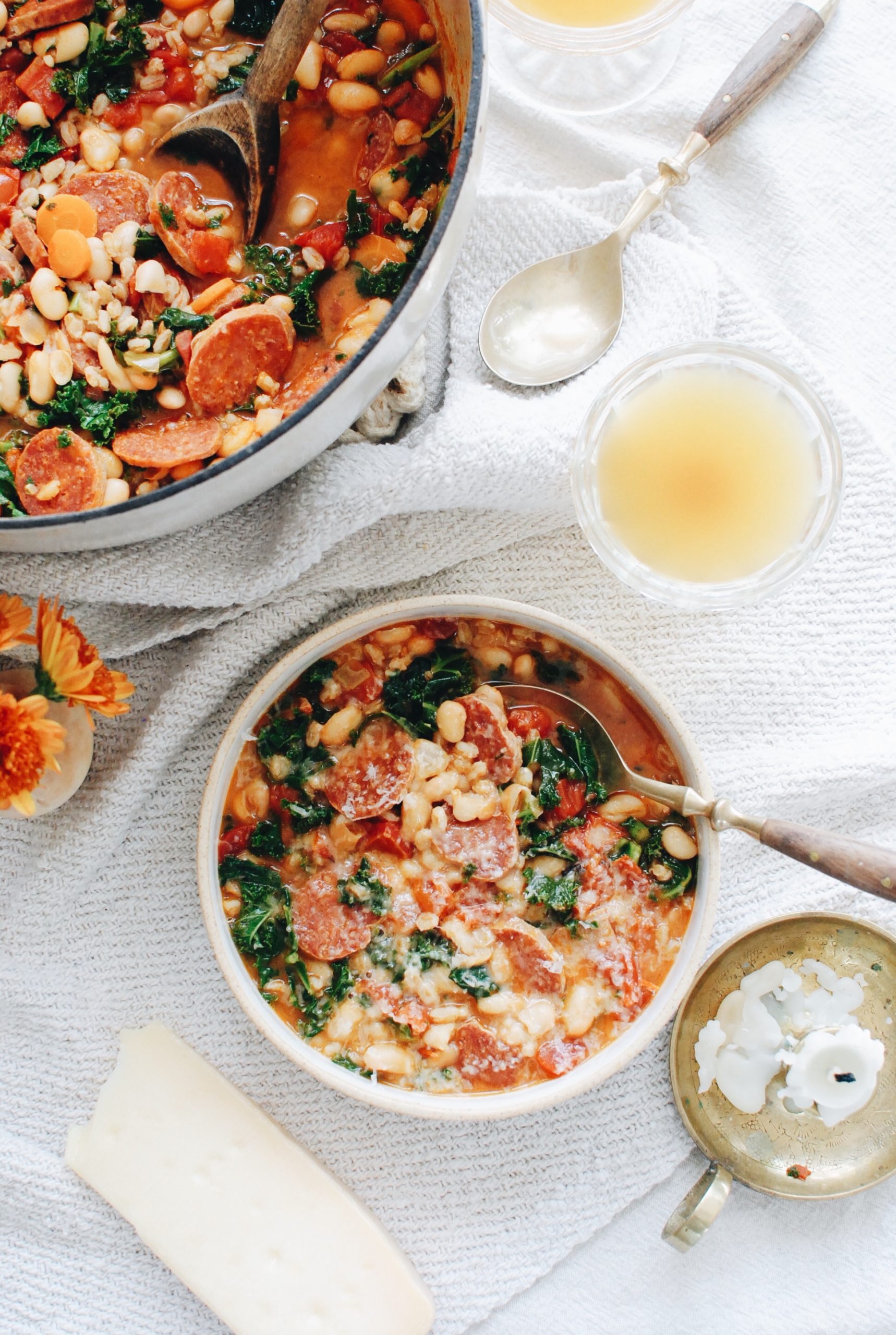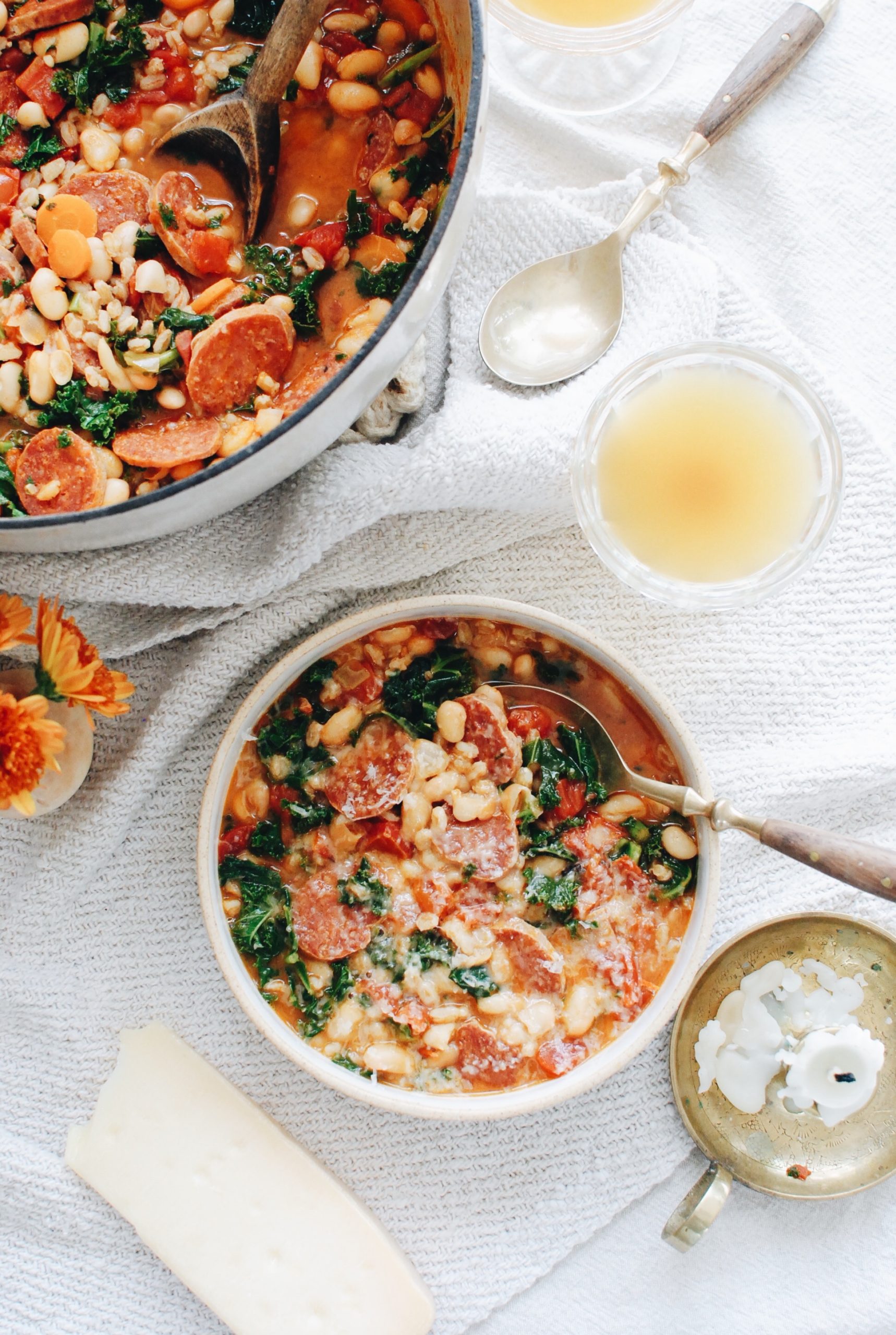 Oh haaaaayell yes. The smoked paprika carries through and gives the whole thing such a rustic smokiness, and it is fine fine fine.
The kale always add that earthiness I'll never not crave, the beans are creamy for days, the fire-roasted tomatoes add just a kiss of heat, it all has so much depth! You know me and depth. We're like, a thing.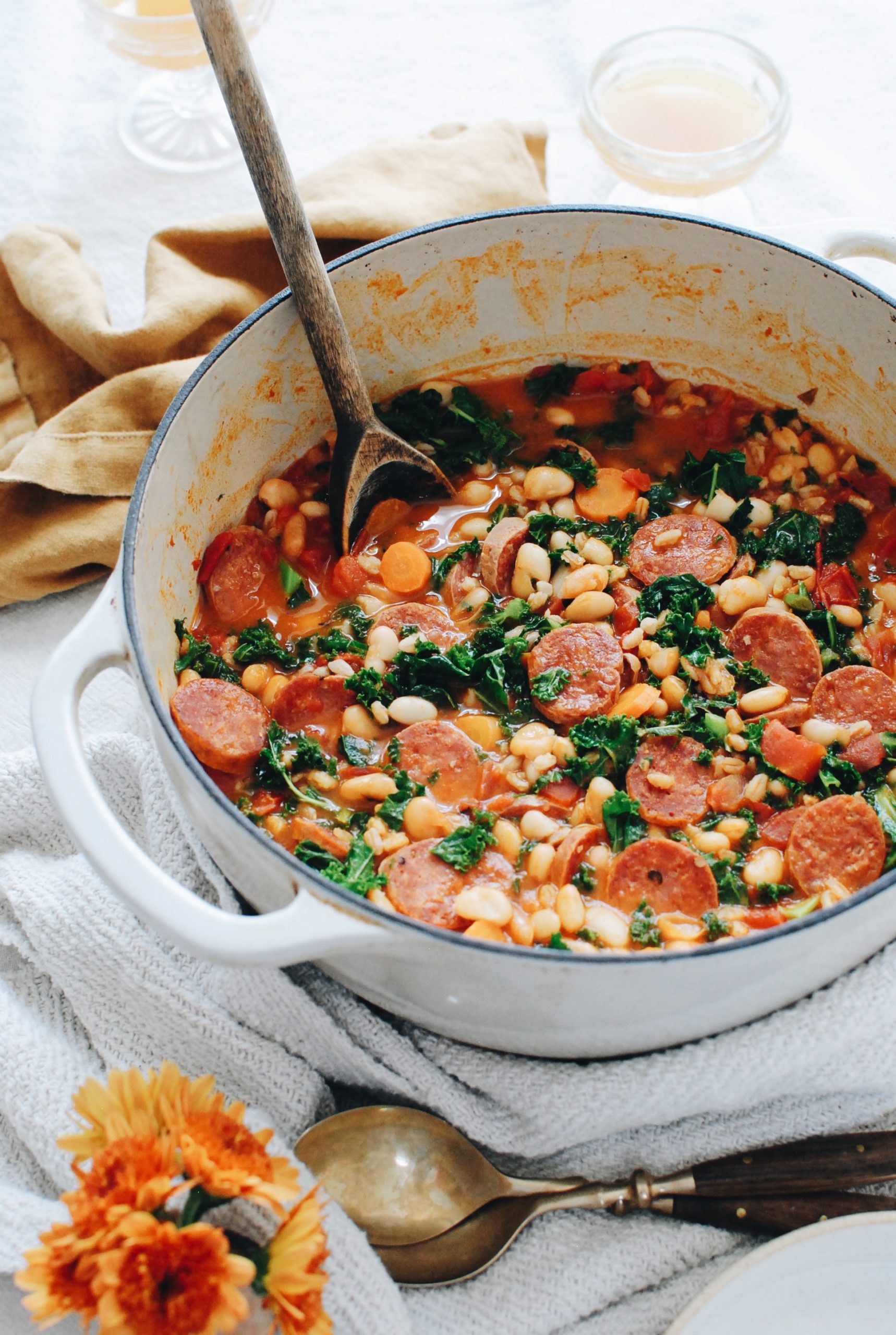 Find that Spanish Chorizo and go for it. If you cannot find it though, know that this is your backup plan. And slurp so much and so hard you forget your own name.
I feel like this is a solid way to live life.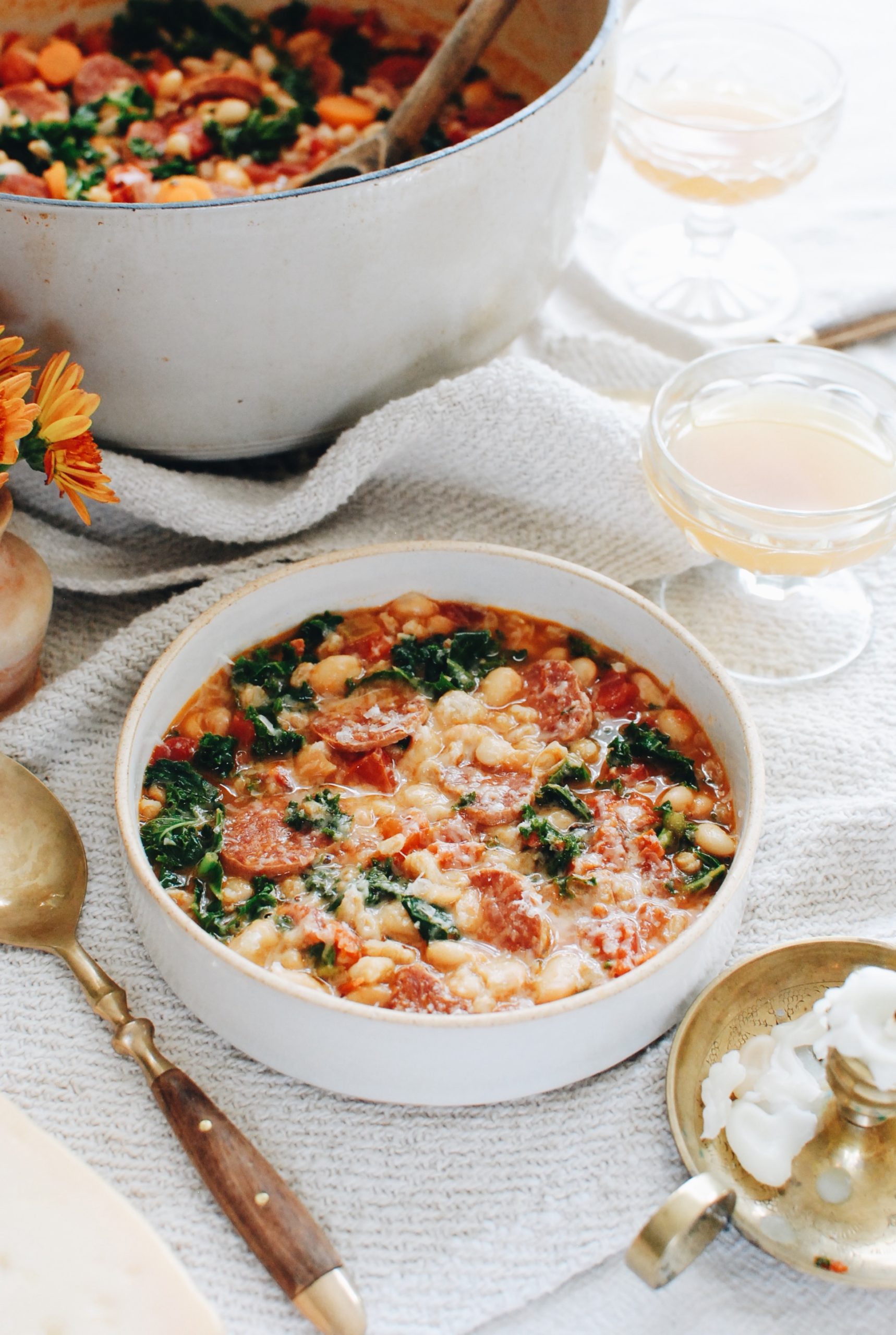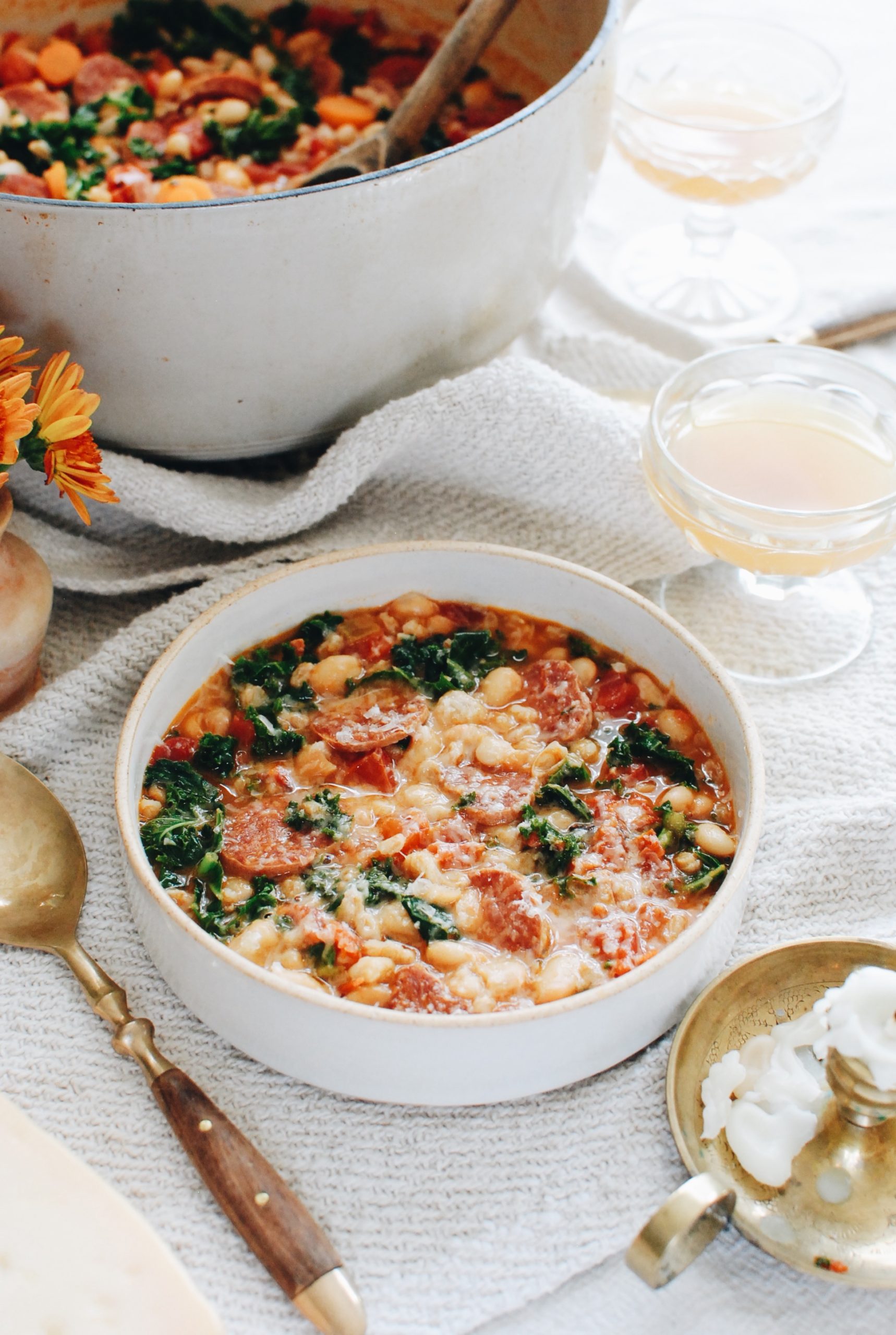 If you need me, I'll be at the bottom of that bowl.
Salami Soup with Farro, Beans and Kale
Ingredients
9 oz (two sticks) dried salami (or Spanish chorizo!), sliced into 1/8-inch pieces
1 Tbs. extra-virgin olive oil
3 mini carrots (or one large), sliced
3 garlic cloves, chopped
4 cups chicken stock
1 cup farro
2 (15.5 oz) cans Great Northern white beans, drained and rinsed
1 (14.5 oz) can fire-roasted tomatoes
1 Tbs. smoked paprika
3-4 cups chopped kale
Coarse salt
Instructions
Heat the oil in a large pot over medium high, and add the sausage and carrots. Sauté for about five minutes, until the oil releases from the salami and the carrots begin to slightly brown in places. Add the garlic and sauté another 30 seconds to a minute, until fragrant.
Add the stock, farro, tomatoes, beans, smoked paprika and a good pinch of salt. Stir to combine, bring to a boil, then reduce the heat and simmer for about 20 minutes, or until the farro becomes tender. Add the chopped kale to the pot and simmer another five minutes, until wilted. Give it a taste. Need more salt? Give it another pinch!
Ladle into soup bowls and garnish with plenty of grated parmesan.
Serves 6!
7.8.1.2
393
https://bevcooks.com/2019/12/salami-soup-with-farro-beans-and-kale/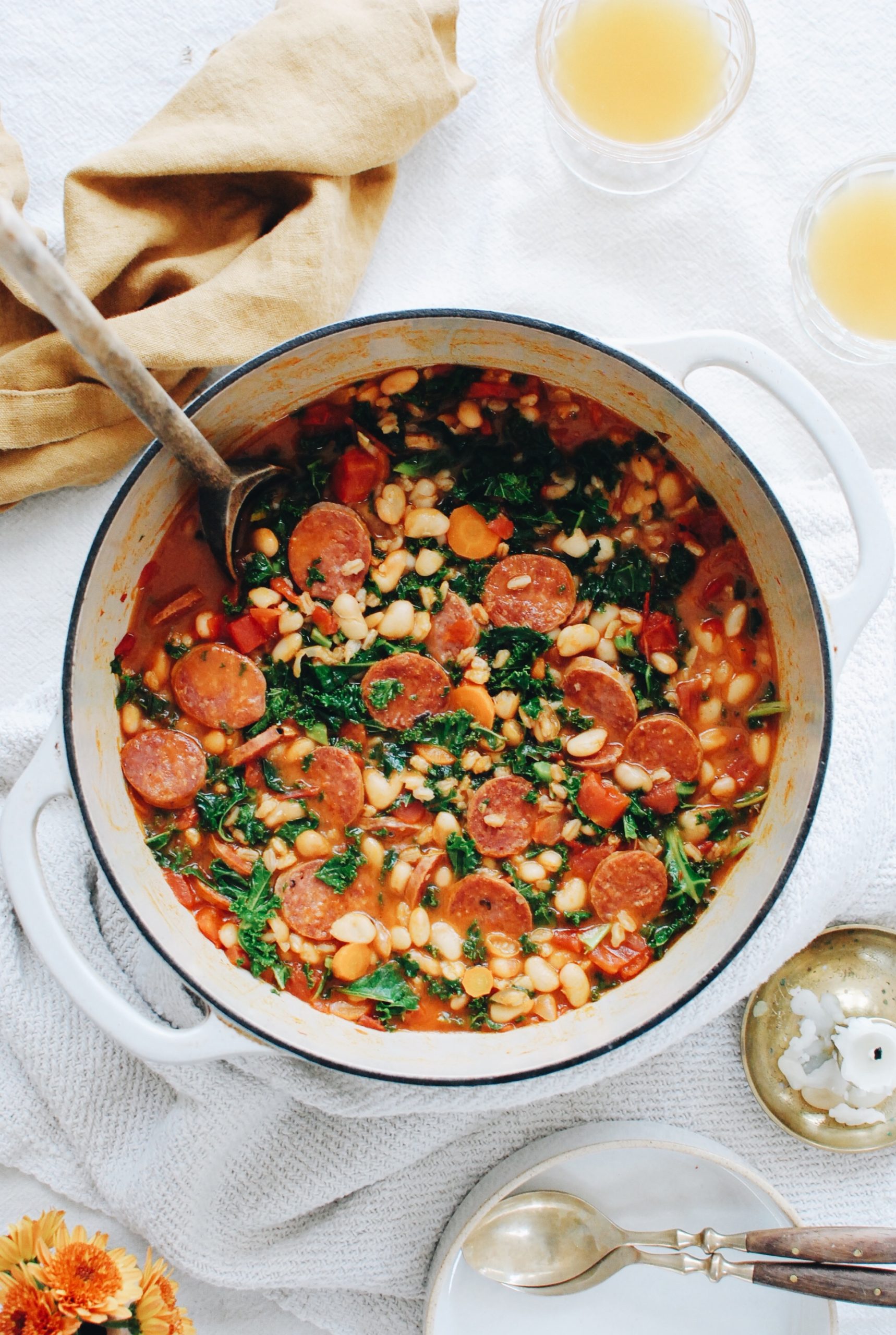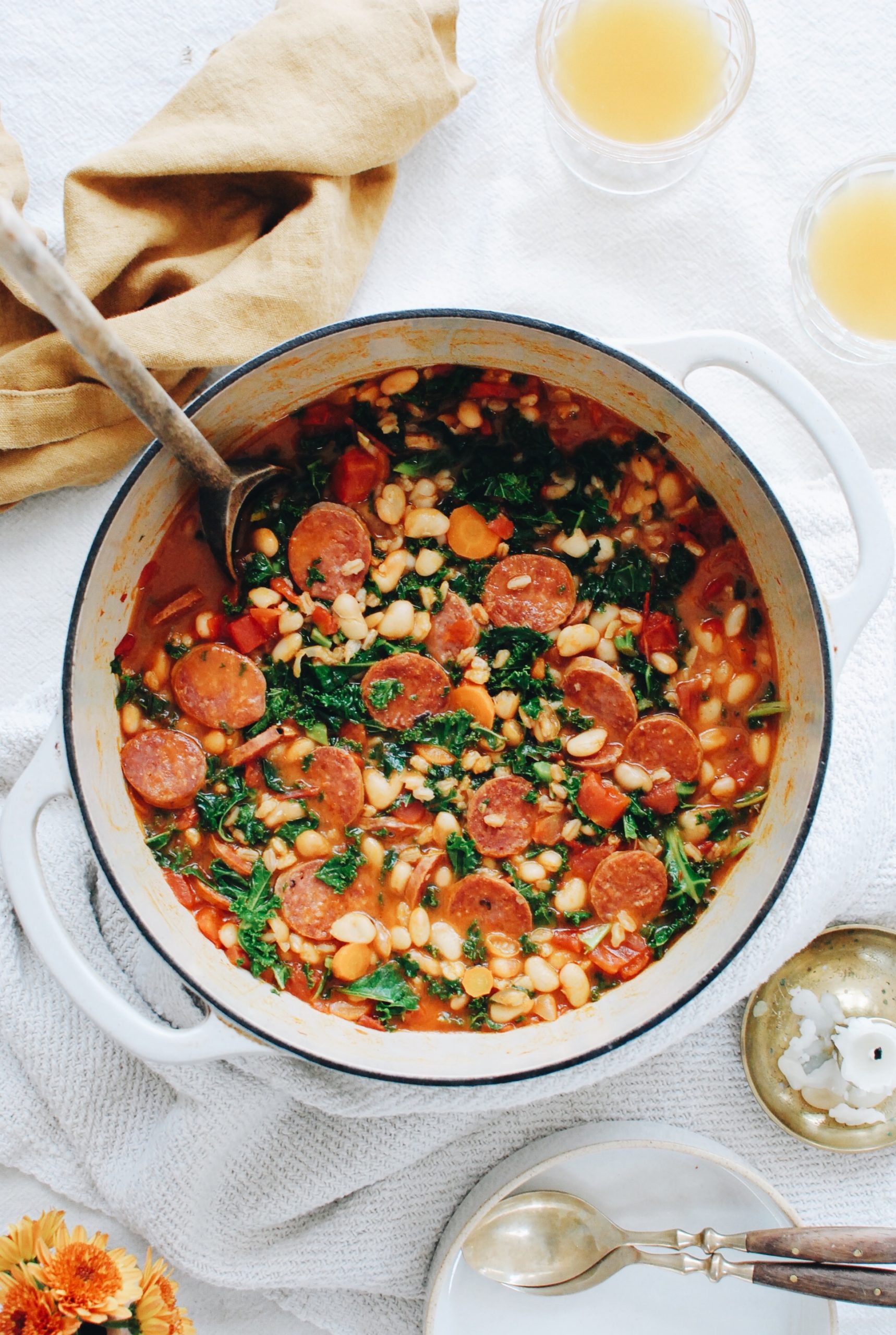 Goodbye forever.