Do you know how many times I had to double check to make sure I put a b instead of a p? OH, YOU WOULD, TOO.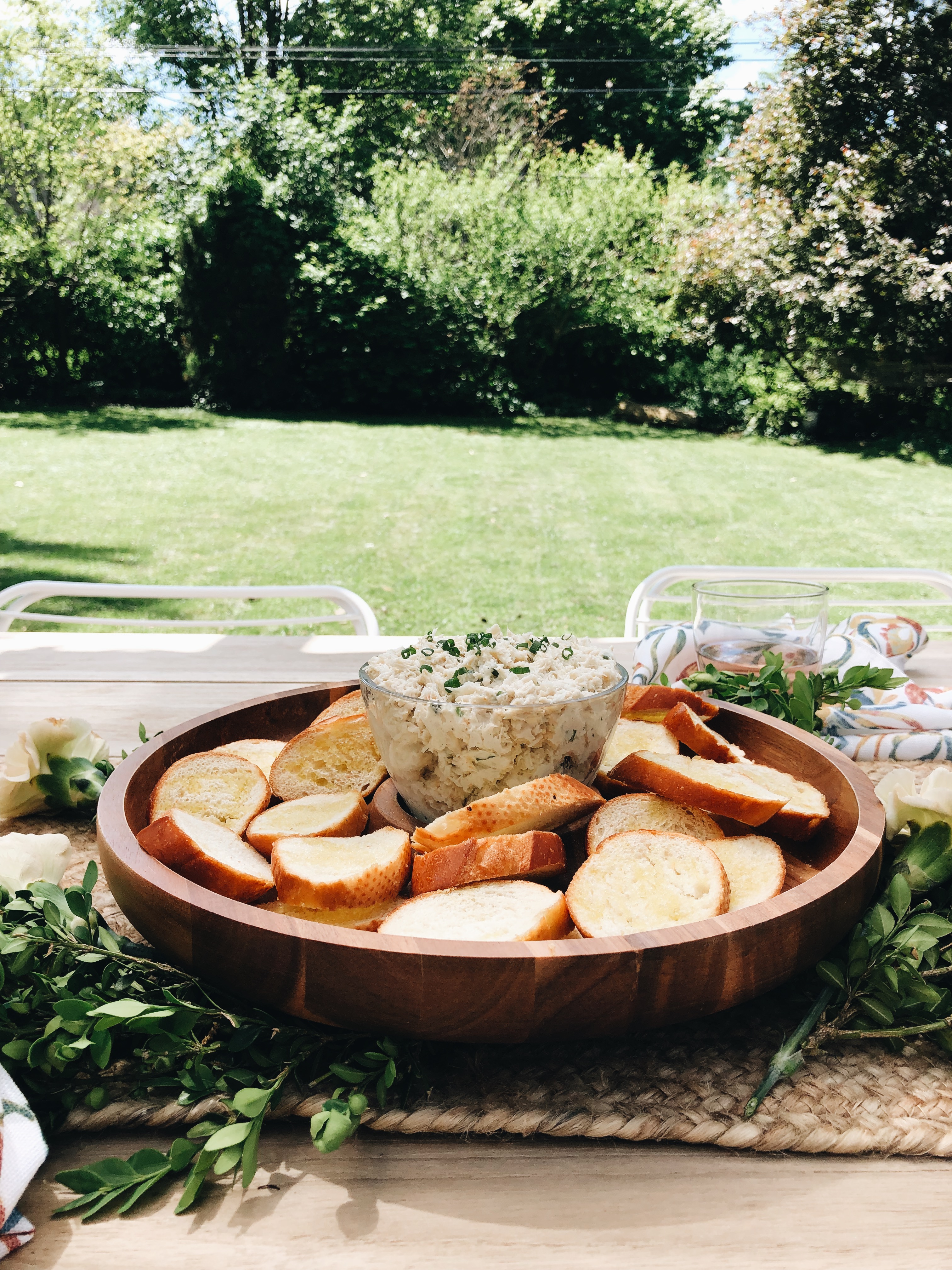 Um, I have the fanciest, easiest, most exquisite but not intimidating crab dip for your Memorial Day weekend. And I'm serious. It's the type of dip that you make with the intention of being a dip, and then you end up hauling it into your mouth with a spoon mid afternoon, shoving it between two slices of soft bread for a quick lunch sandwich, and making little patties to fry into crab cakes first thing in the morning with avocado slices and tomato because it's who you are. That good.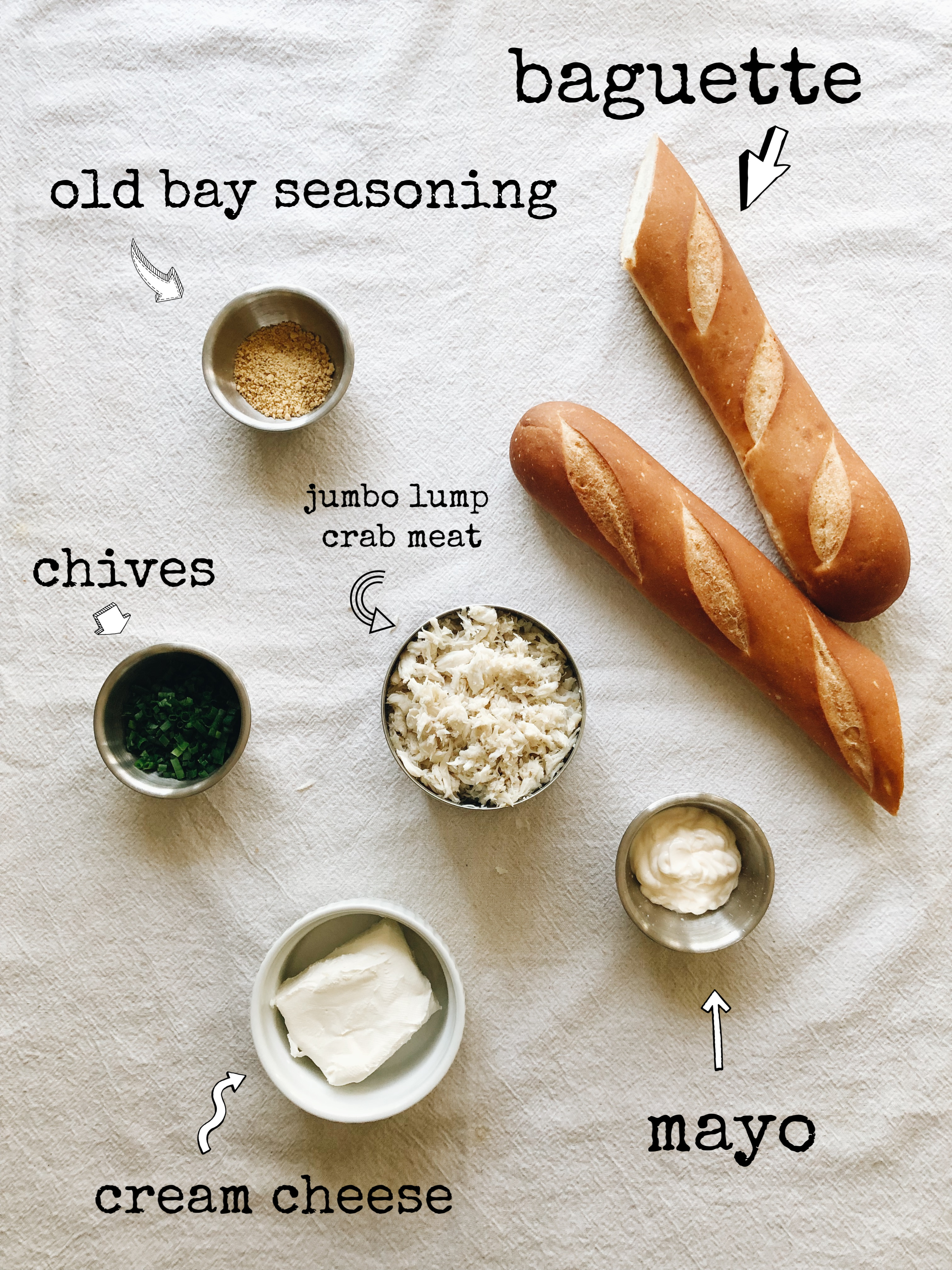 And just look at how simple this is.
My one rule is – don't use imitation crab meat. THAT'S where the p would be appropriate, hahahahah! Oh.
Go full-on good crab! LUMP crab. This is 2019. Not sure what that has to do with it, but I'm sure you can come up with something.
Half a block of cream cheese (room temp!), a Tbs. or two of mayo, and a PEENCH (that's the way my sister says pinch. Peench. Who wants to tell her it's 2019? Again, not sure what the year has to do with this, but I feel like it all comes back to it somehow.) of salt. Just a peench. Little peench.
And chives! Little onion-y essence kick. WE SHOULD START A BAN- no? Okay.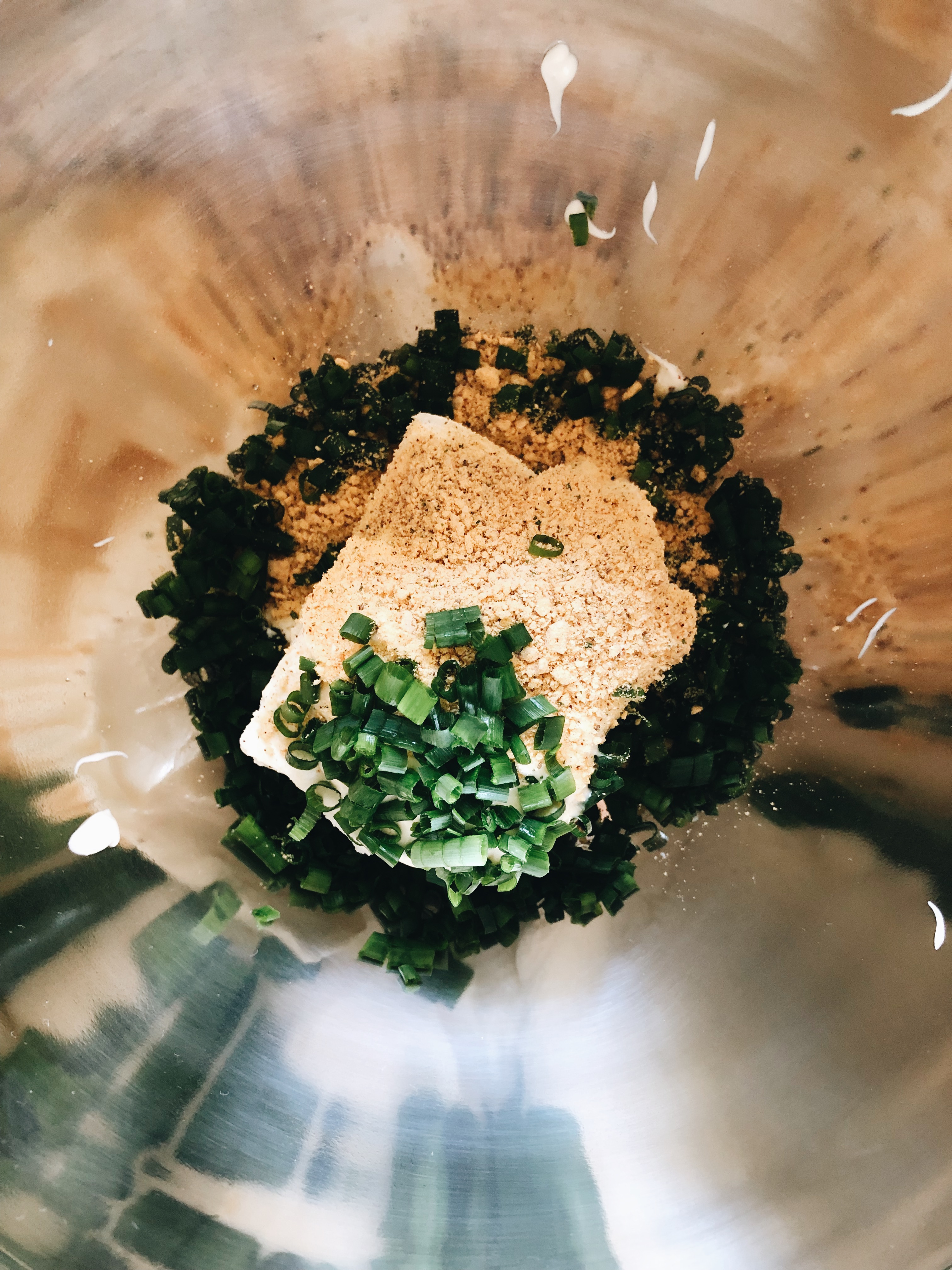 First up, in a mixing bowl with tons of glare, mix together the softened cream cheese, mayo, Old Bay and chives. Just mash it and mix it until it's all together and dip-like and face plant worthy. But we're not done.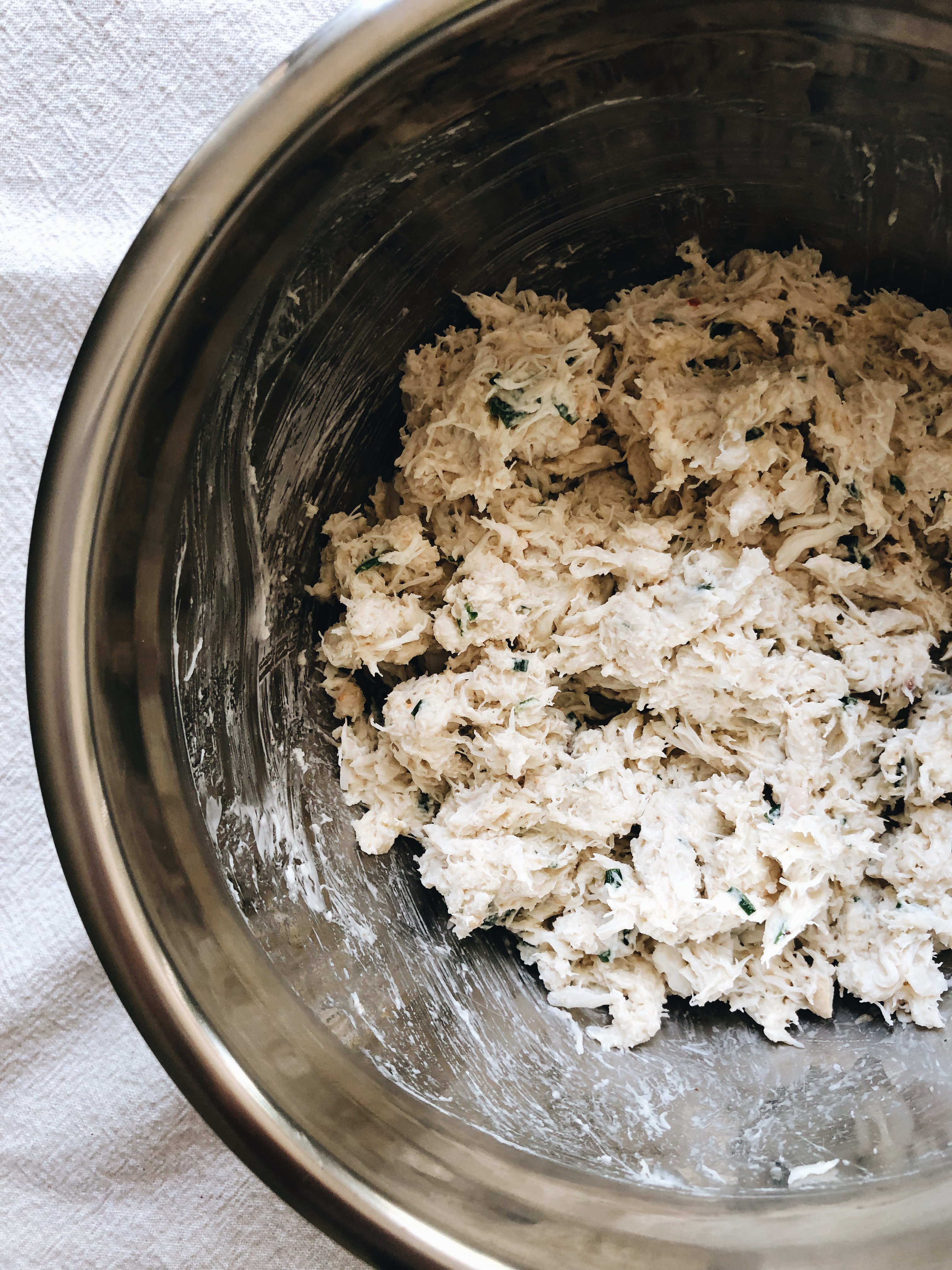 Just dump and fold the crab in. And that's it. Once it's all mixed together, just stick your head in it and see what it needs. And try to pull your head out if you can. You may need a friend nearby. Trust me.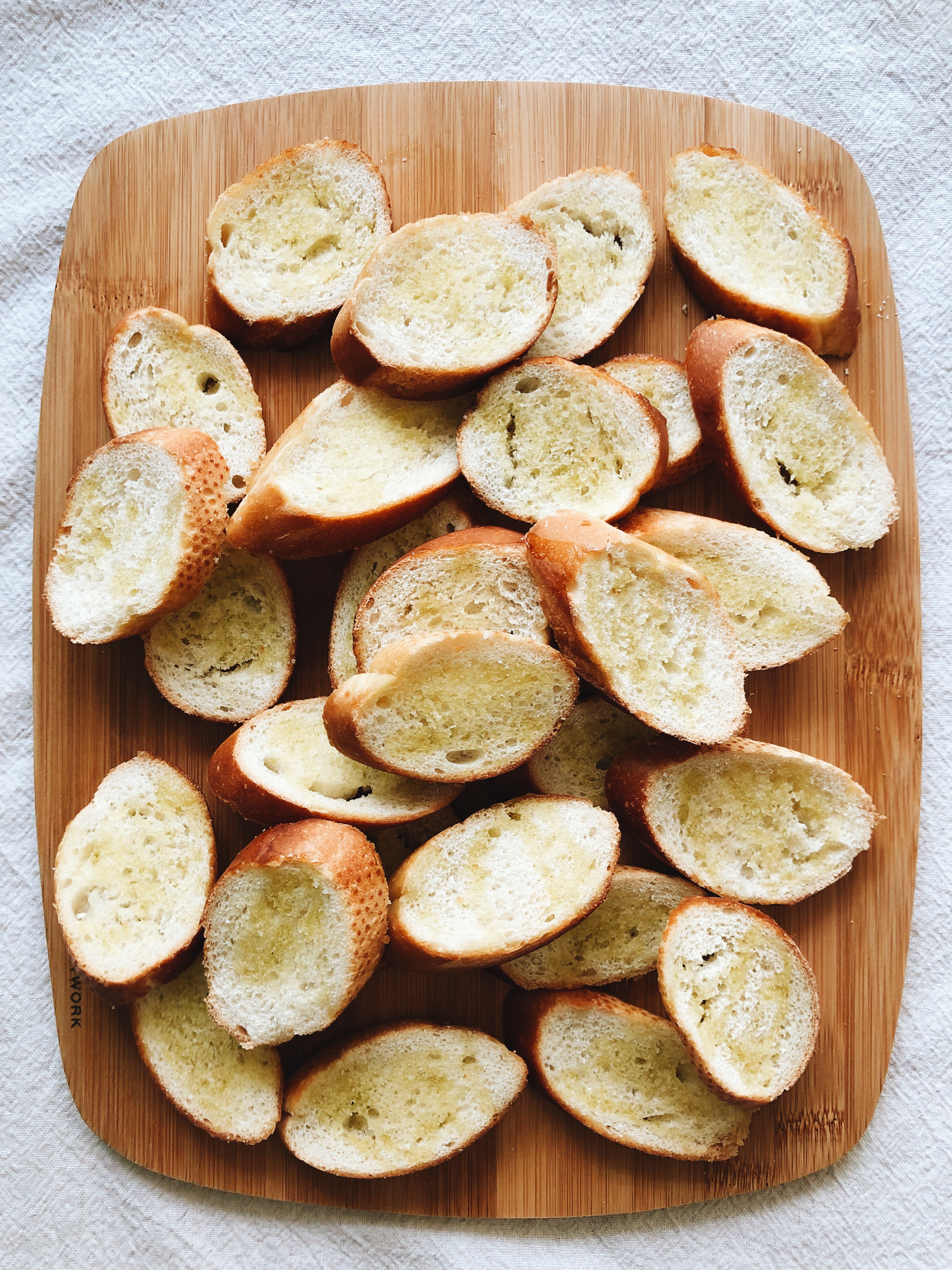 Slice that baguette and toast or grill it with olive oil, a PEENCH (curses) of salt, and onion powder!
Want to know why I added onion powder to the bread instead of garlic powder? Because it's 2019. I have no idea.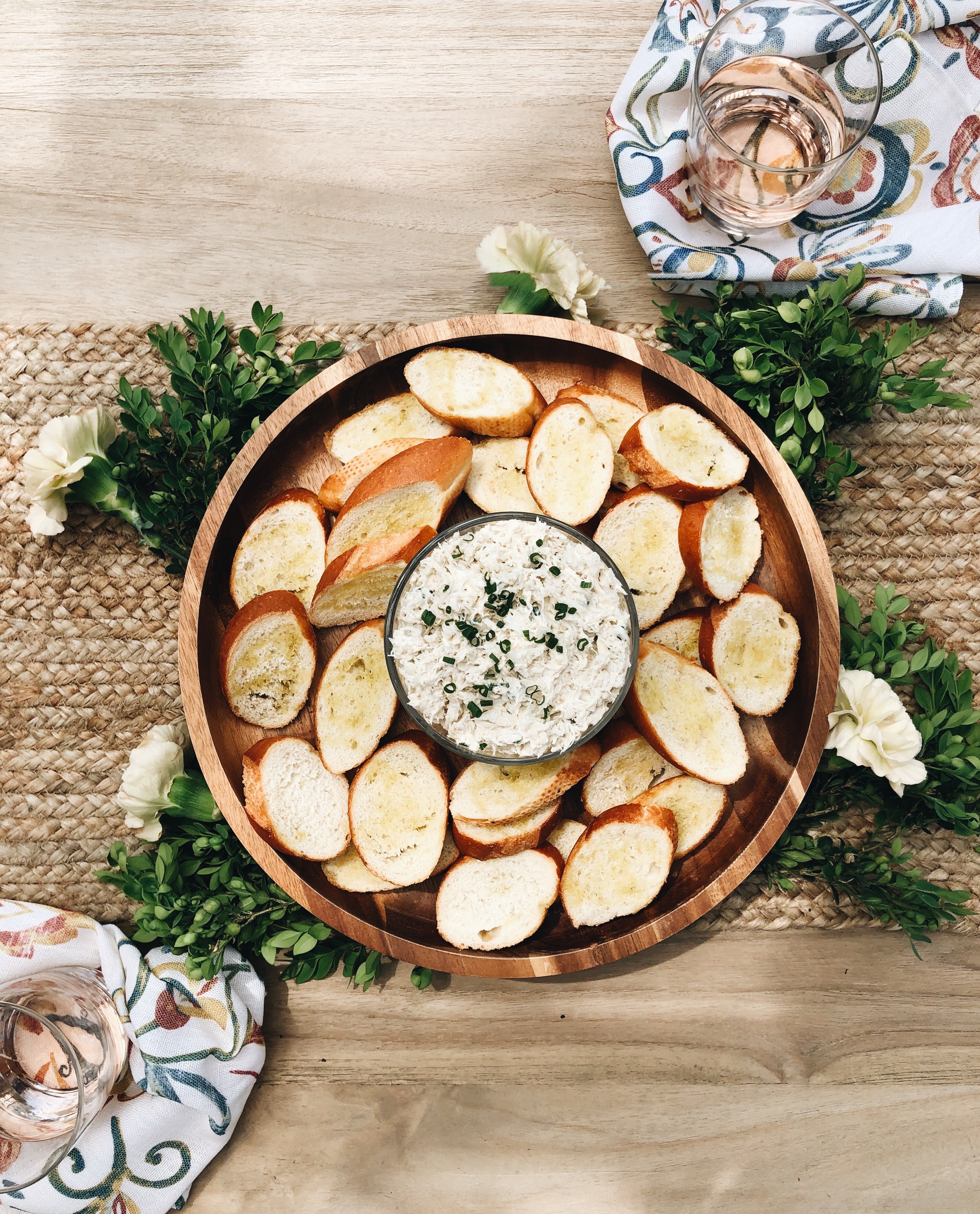 Now serve it up! This little Lazy Susan thingy is pretty handy, I have to say. It's from the Food Network line at Kohl's, and you'll want to just spin spin spin it for days.
The dip though – we need to talk. It's unreal. I really wanted the crab to shine, because on its own it already shines, so all we had to was enhance. You've just spent a mortgage payment on that lump crab, so a touch of tangy mayo, the mild cream cheese to bind it, the Old Bay to season, and the chives to tie it all together? MAGNIF. You won't be able to pause on the snarfing, I swear it.
Obviously serve it with rosé because it's almost summer and you enjoy life happiness.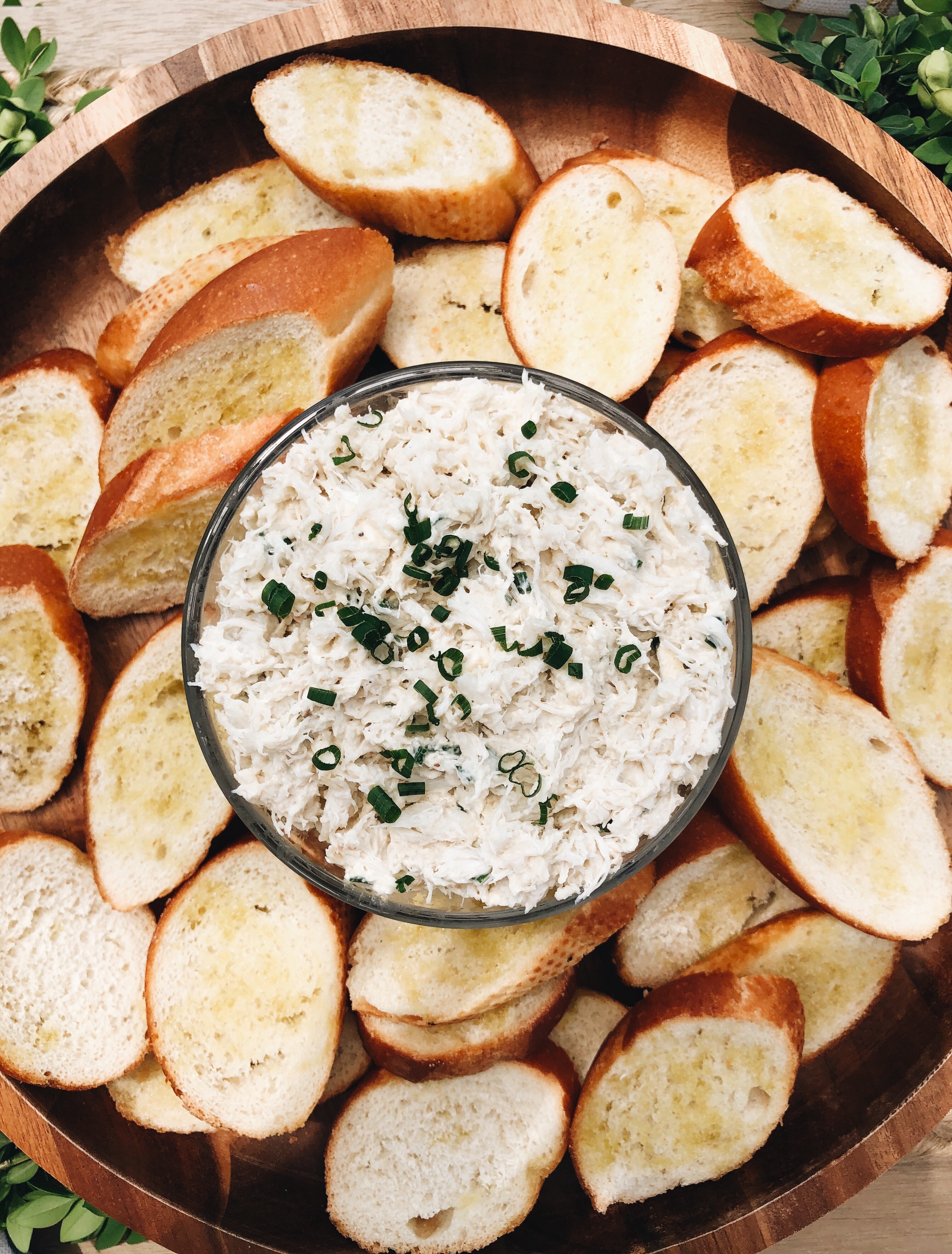 Memorial Day? DUH.
Cold Crab Dip with Crusty Baguette
Ingredients
1 pound lump crab meat
4 oz room-temp cream cheese
1-2 Tbs. Mayonnaise
1 Tbs. Old Bay seasoning
2 Tbs. chopped chives
1 baguette (sliced and toasted with a drizzle of olive oil, a pinch of salt and onion or garlic powder)
Instructions
In a large mixing bowl, mix together the cream cheese, mayo, Old Bay Seasoning and chives. Fold in the lump crab meat and once combined, taste it to see if it needs any salt. Throw in a pinch if needed.
Serve the cold crab dip with toasted baguette.
Serves 6-8, as a side dip.
7.8.1.2
353
https://bevcooks.com/2019/05/cold-crab-dip-with-crusty-baguette/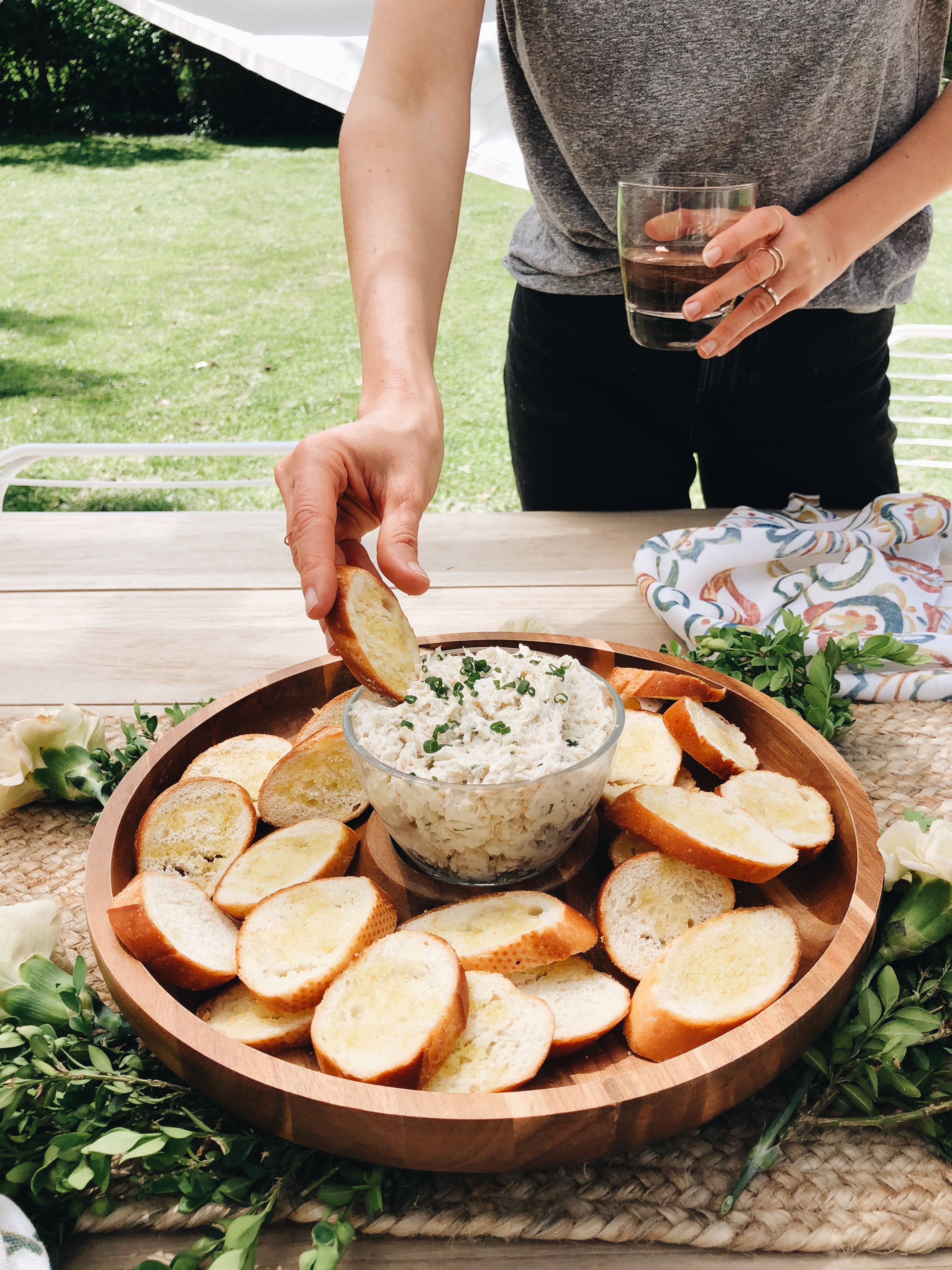 ^ This is me inviting myself to your party, unofficially officially. ^
(This post is definitely in partnership with the Food Network and Kohl's, but all crab inhalings are totally my own. We coo?)