SO. OKAY.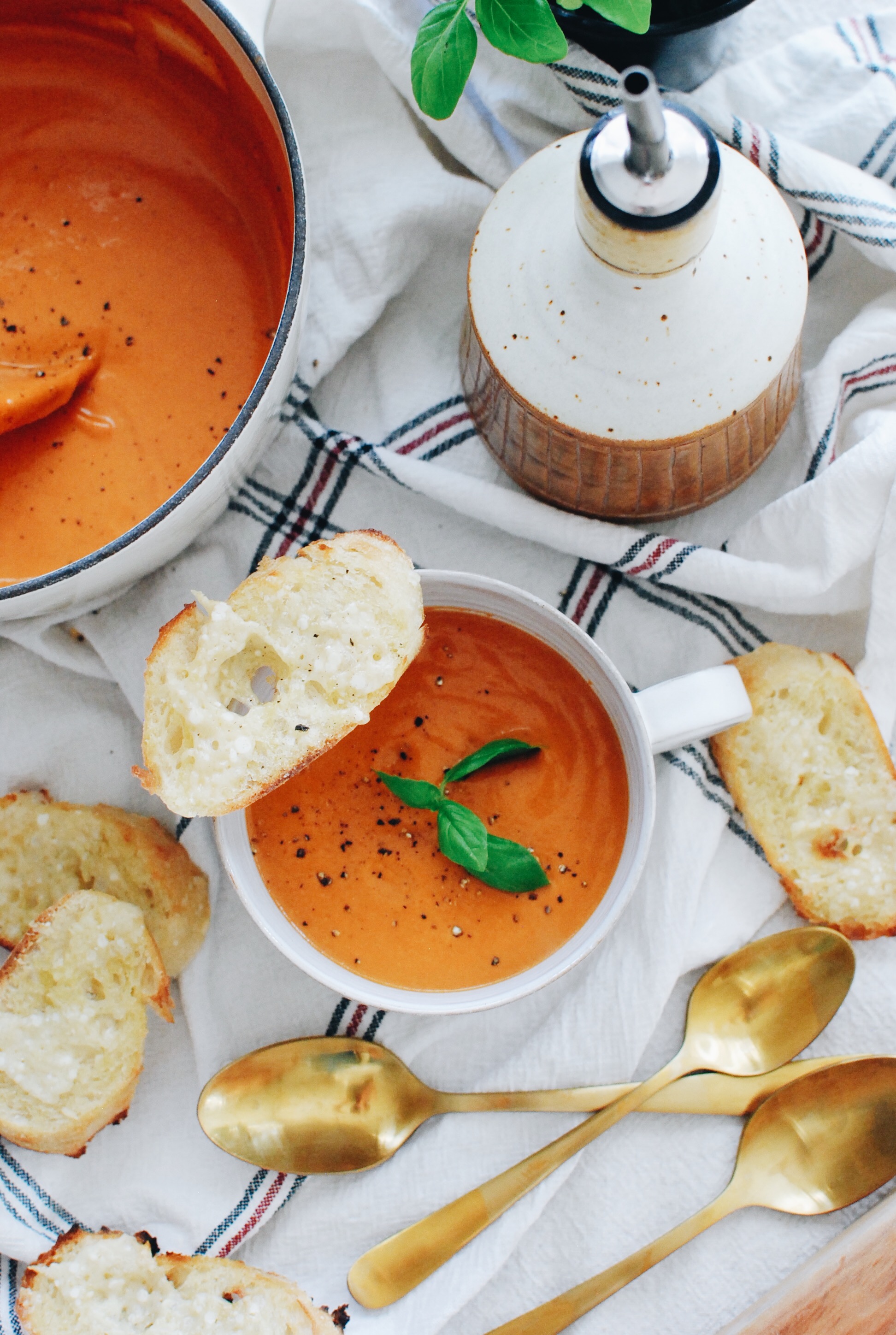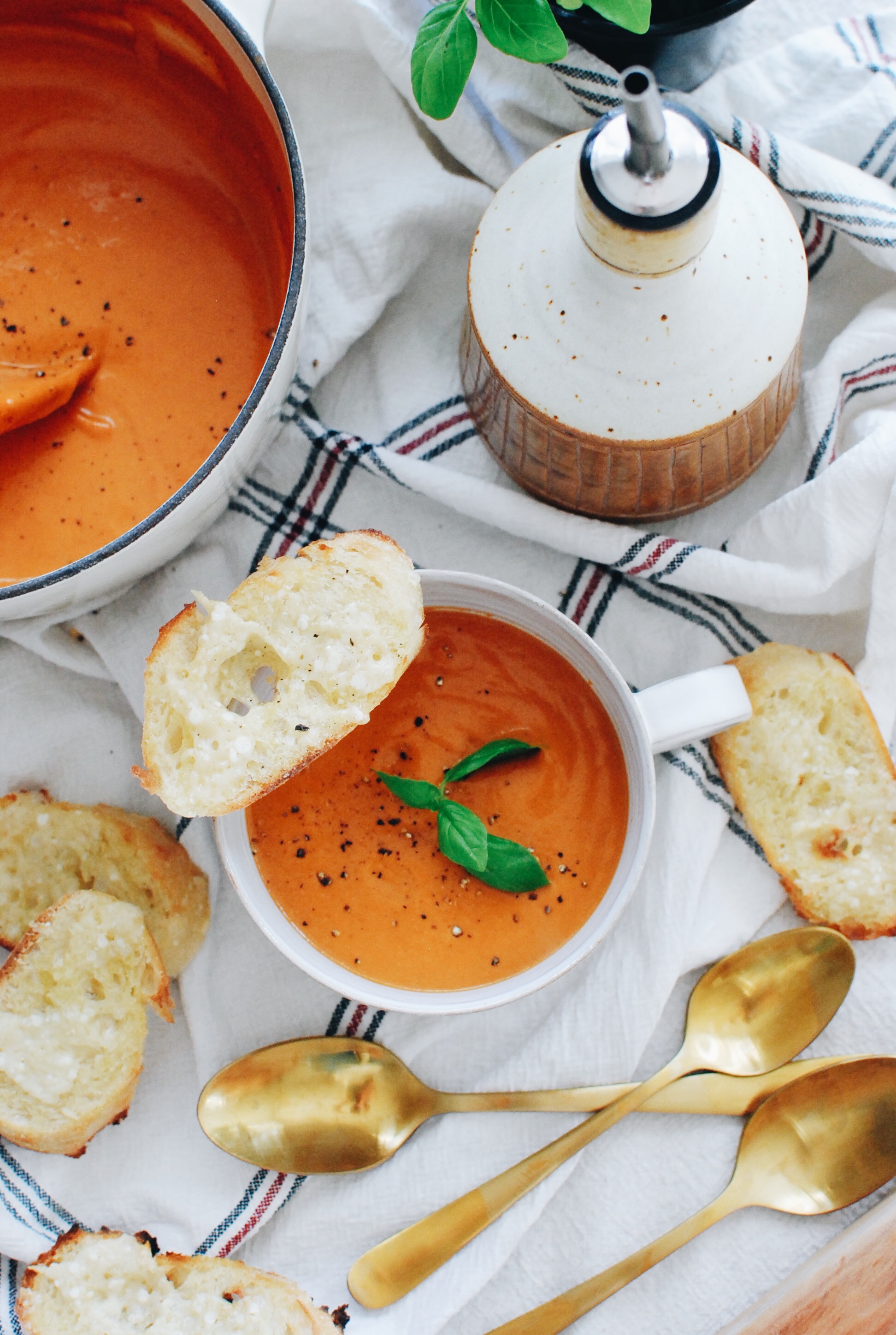 We've had no power for four days. Are you sick of me talking about it yet? 🙂
I'll stop. We can talk about this soup. It's a soup that only those with electricity can make. Which I don't right now. I don't have electricity. Just in case you didn't know.
I'm at a coffee shop writing this. In the warmth! With music! And a cappuccino! What LUXURY.
Although, I did my makeup in the half dark this morning, so I'm pretty sure I look like a Nick Nolte mug shot.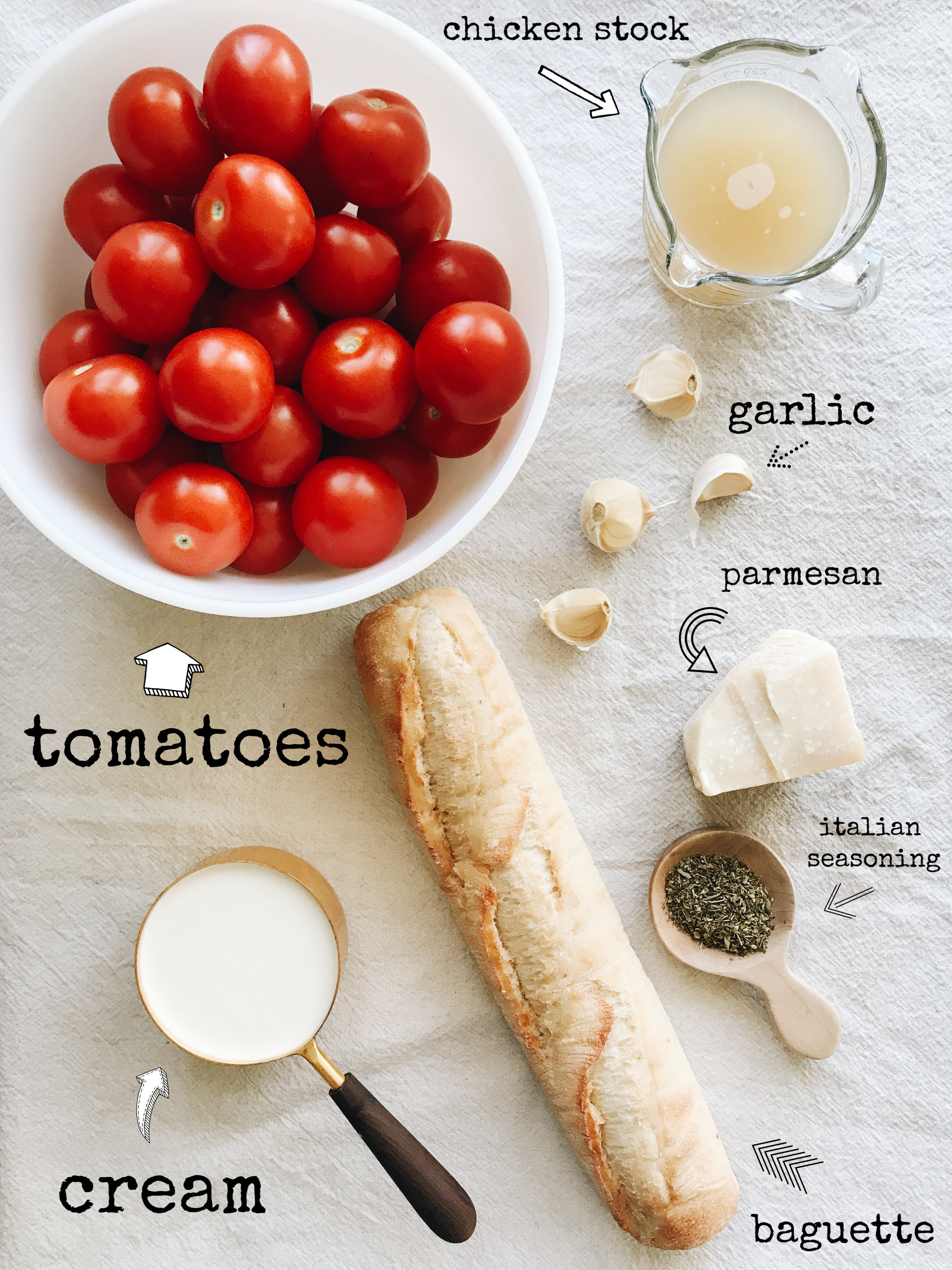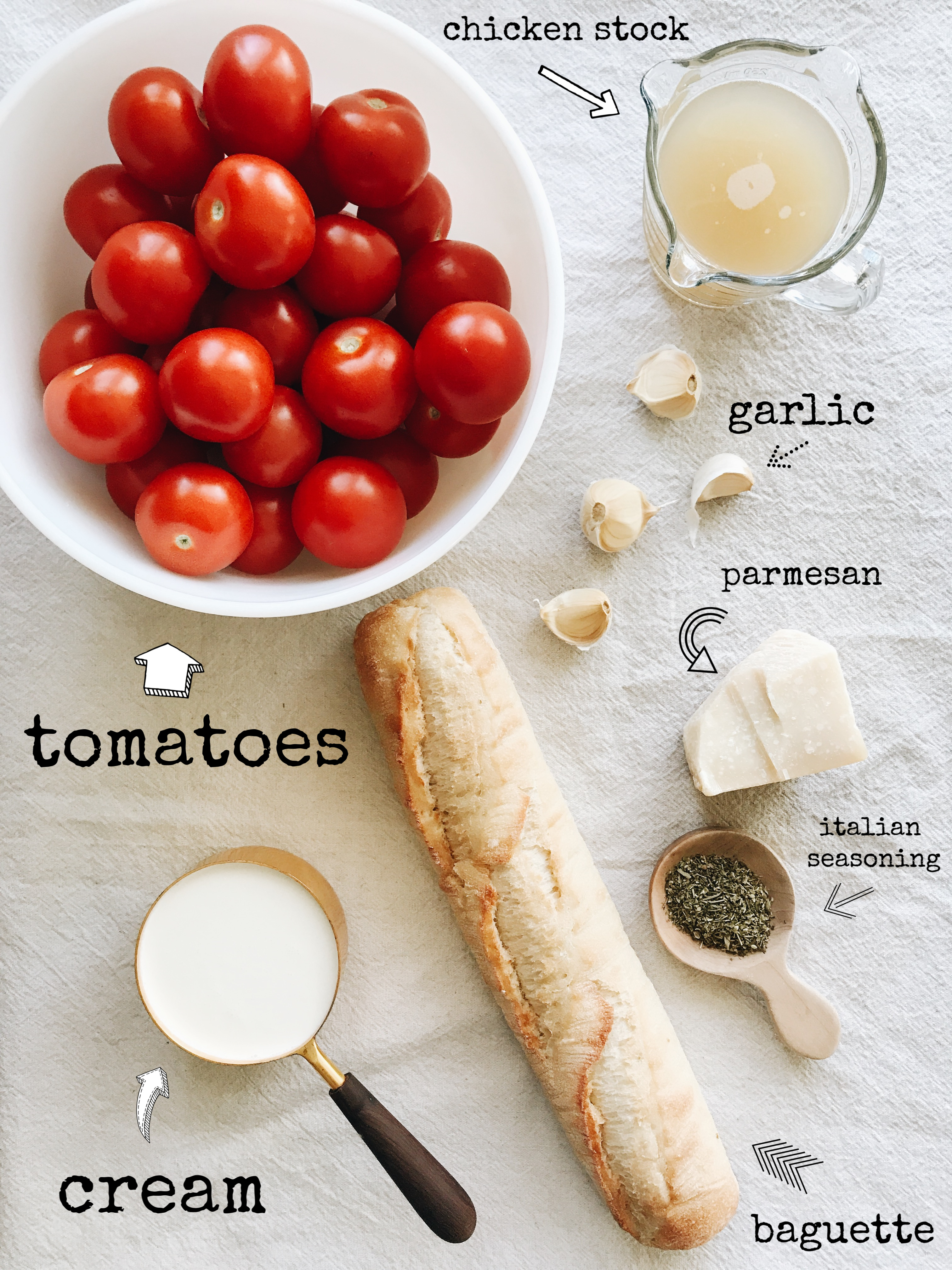 Alright, this soup is STRAIGHT RIDIC.
So creamy, so roasted, so umami-y.
And easy! You'll flip out. Watch. Just watch this.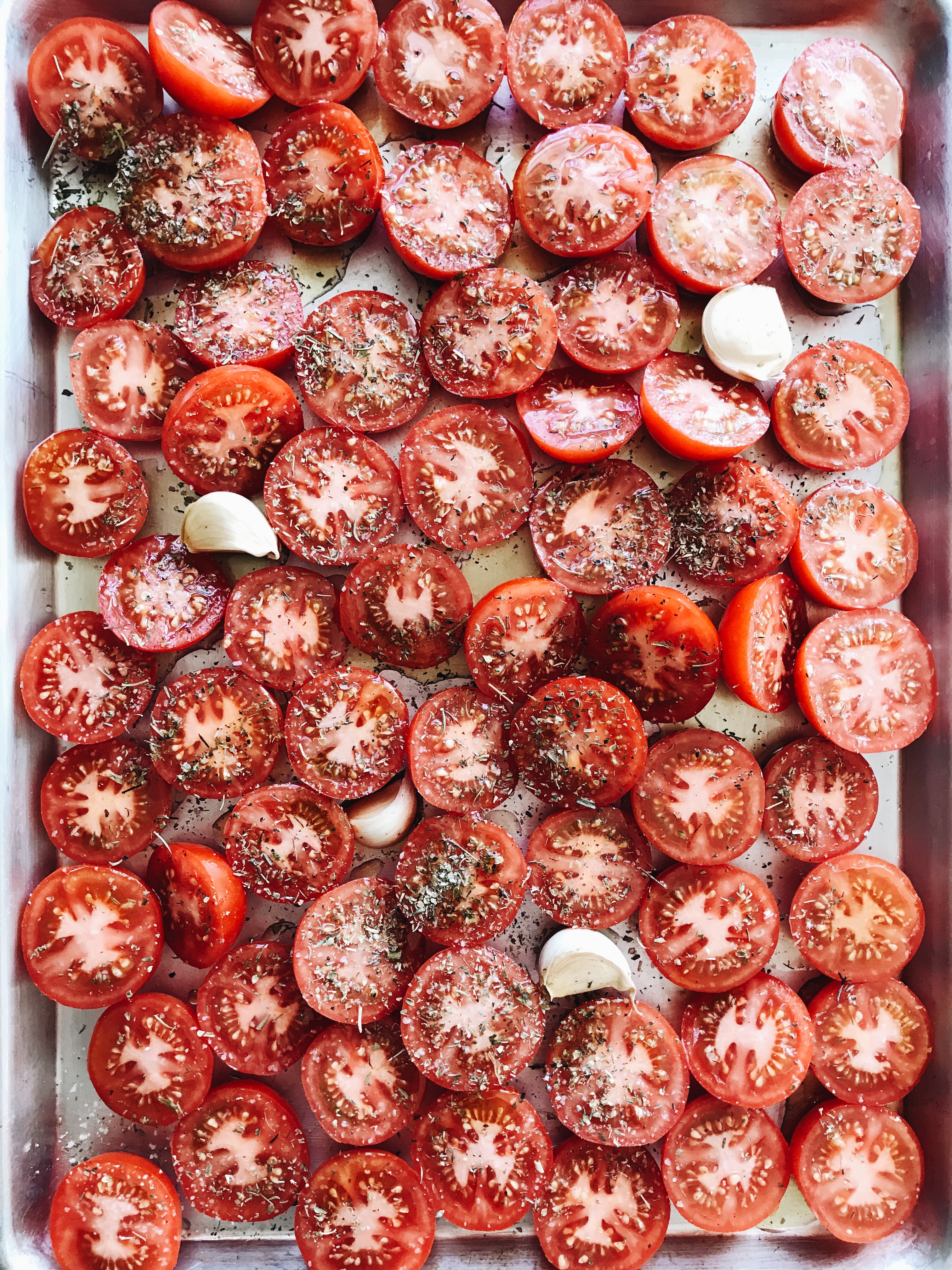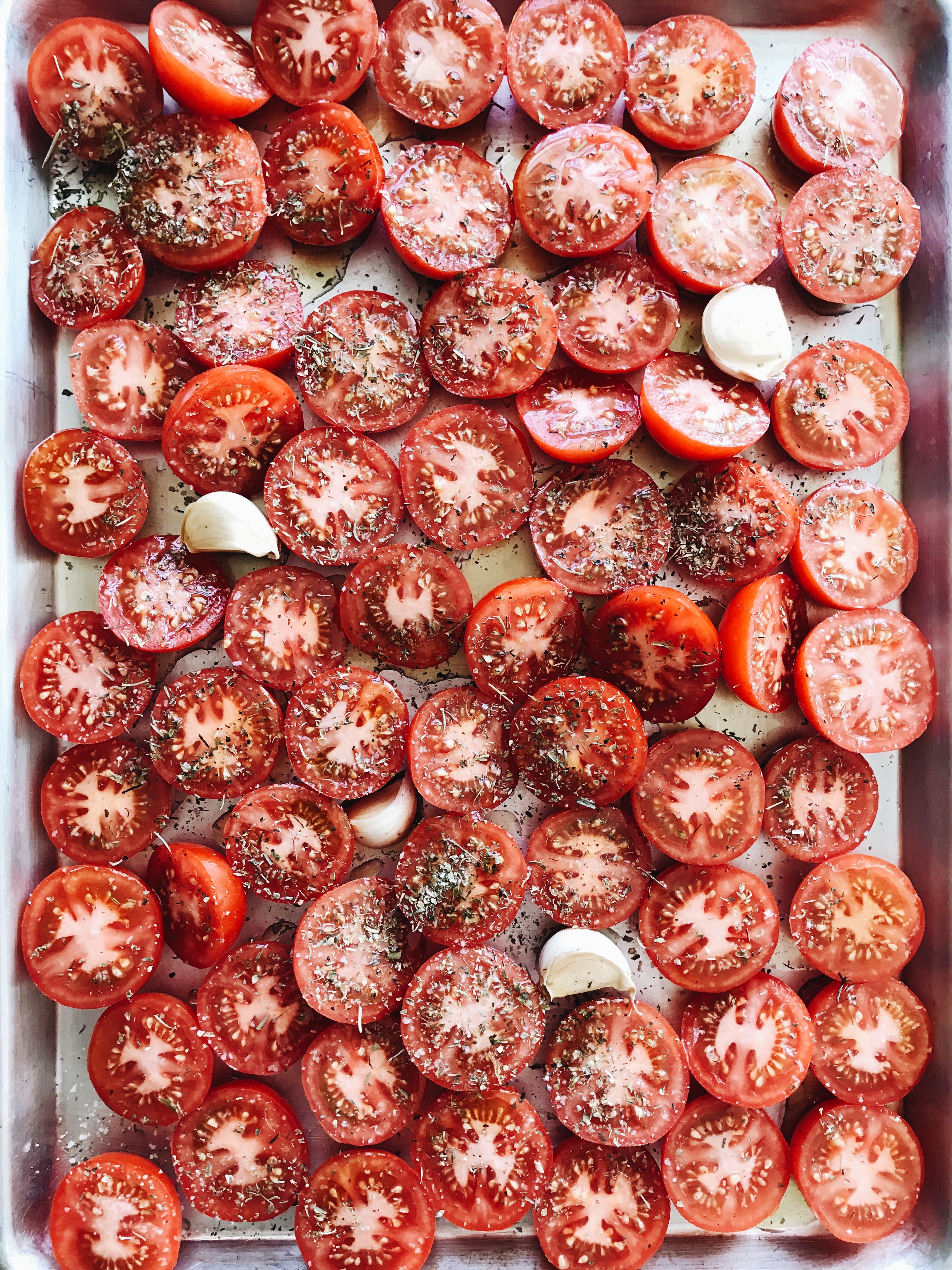 So the roasted tomatoes are inspired by this FABULOUS cookbook I got for Christmas. Alison roasts these 'maters in a CUP AND A HALF OF OIL. Which I did once! And it was amaze. But I cut it way back for this, since I was about to add heavy cream. I felt morally right with that decision. (so did my waistline.)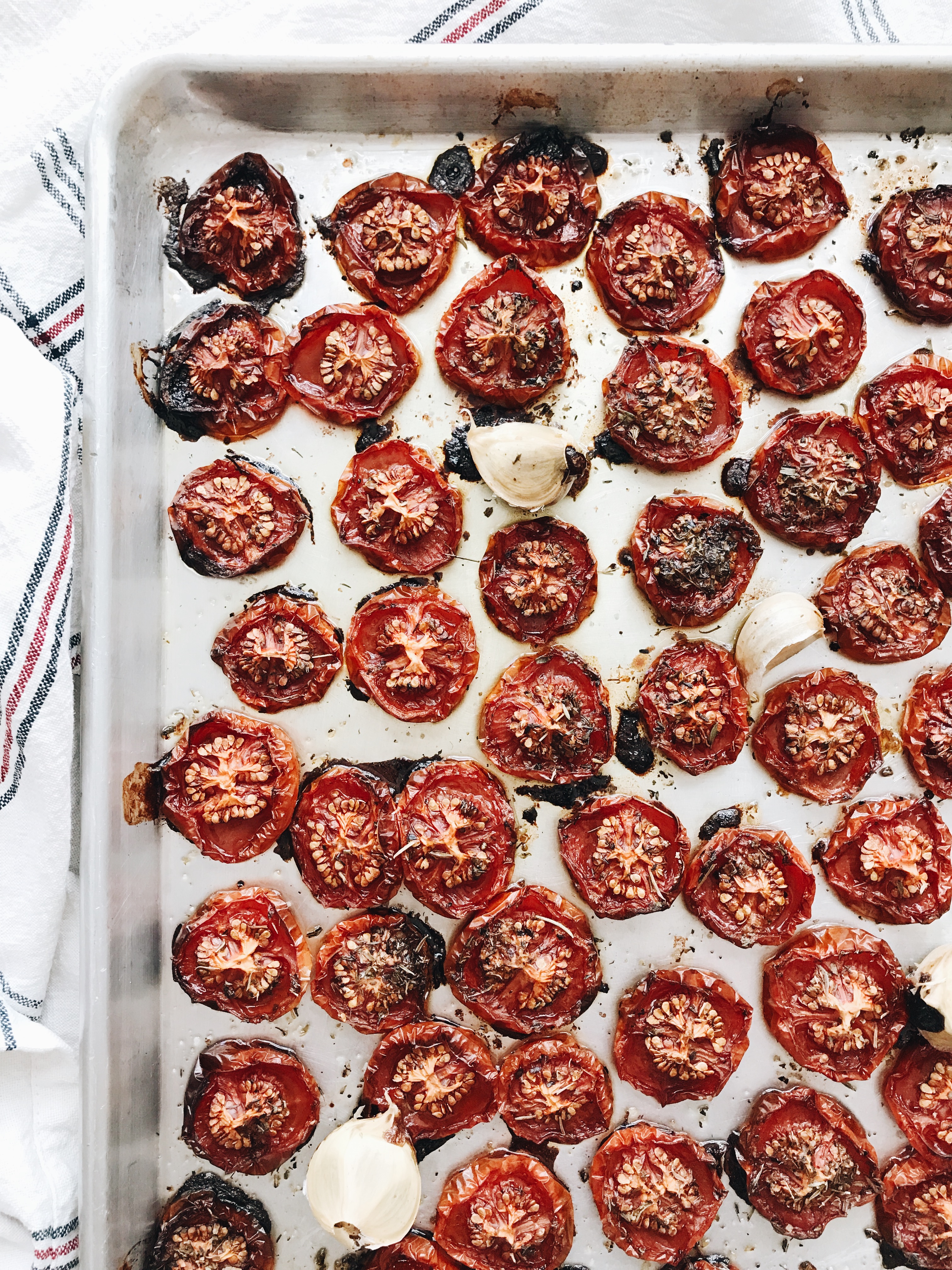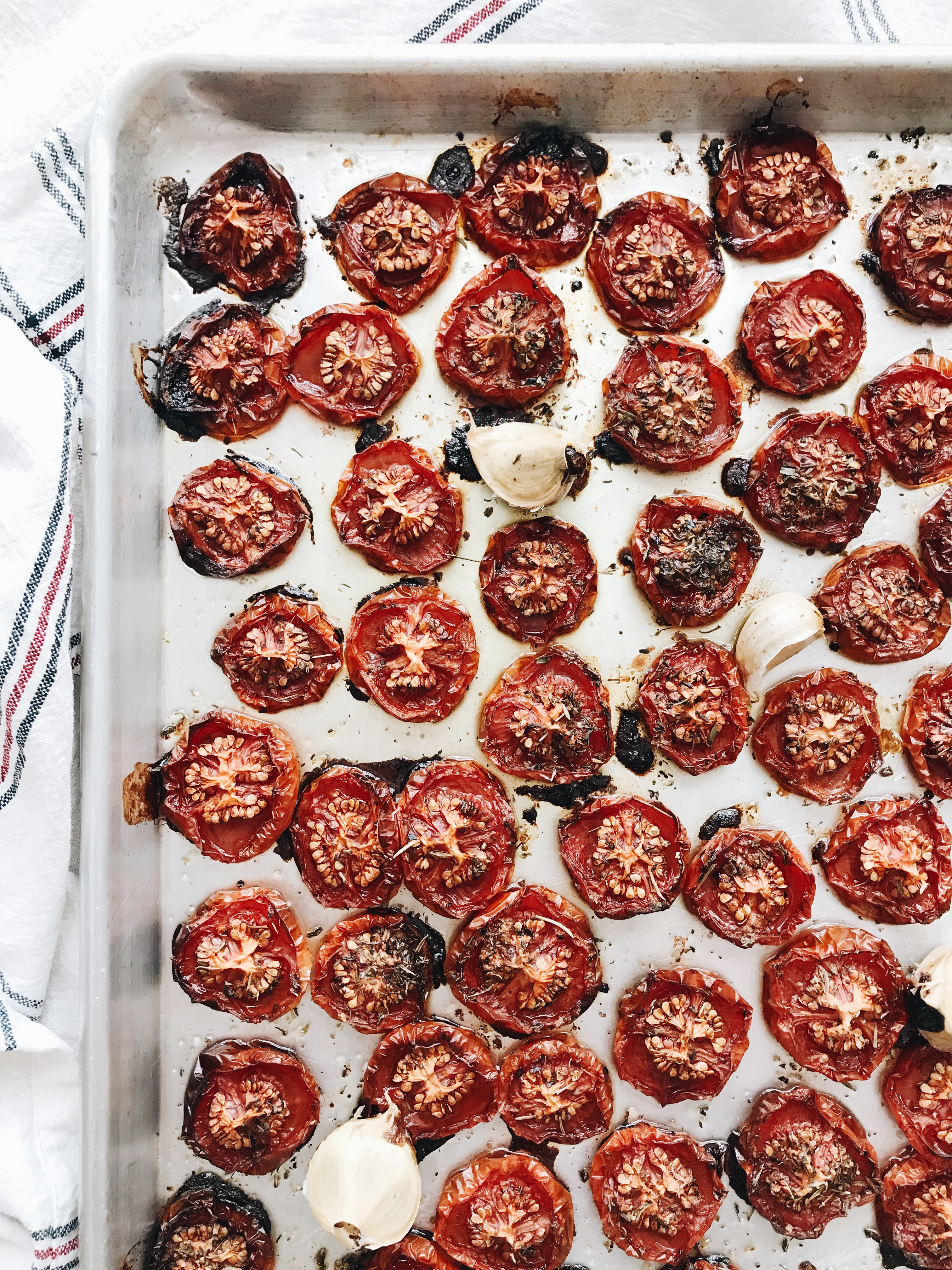 This is seriously almost four hours later. Your home smells like BLISS TOWN right now.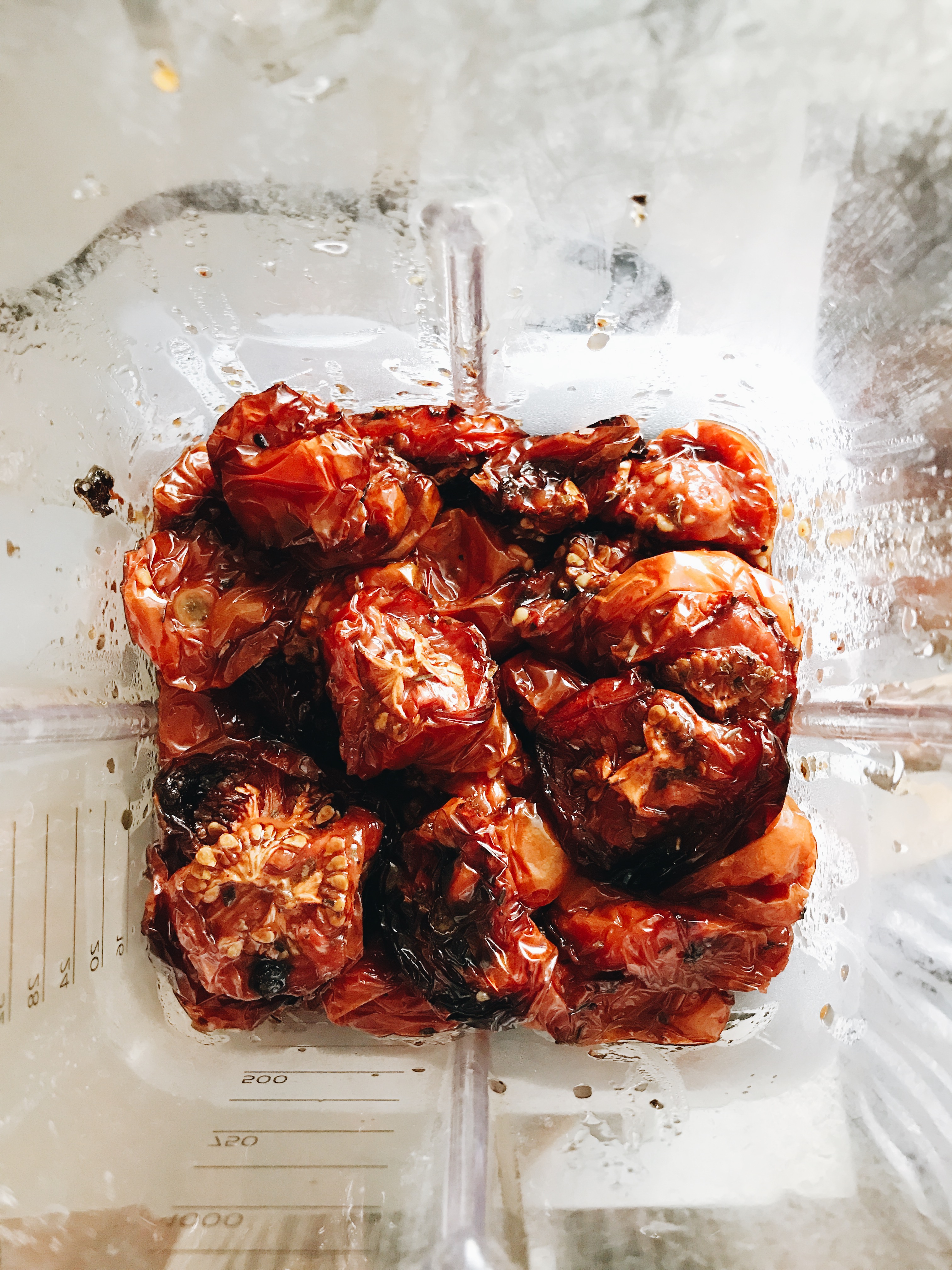 And then you'll transfer it all over to a food processor or blender. Even the garlic! Squeeze them out of the their skins and get them in. GET' EM EEN.
I mentioned I have no power, right?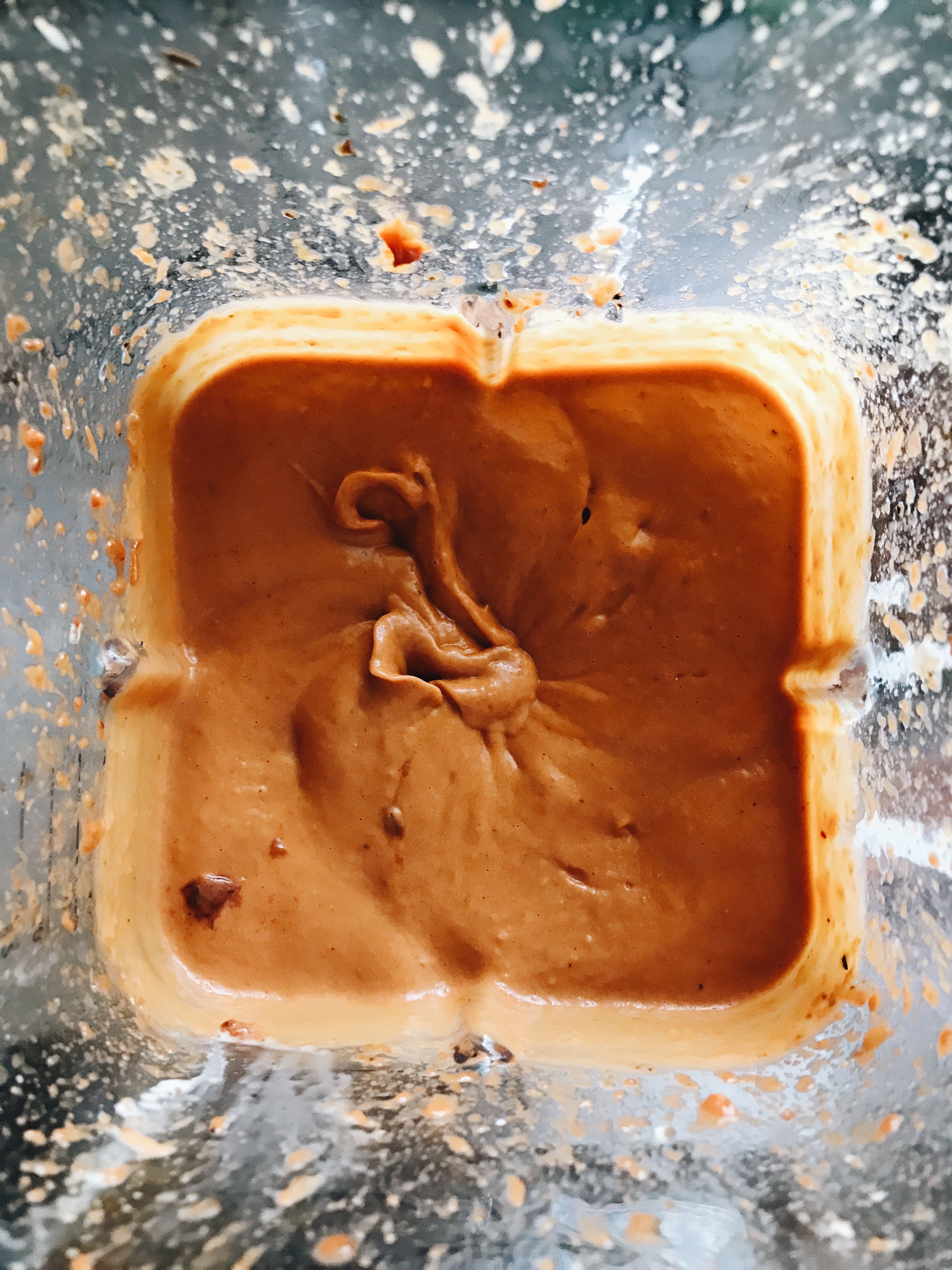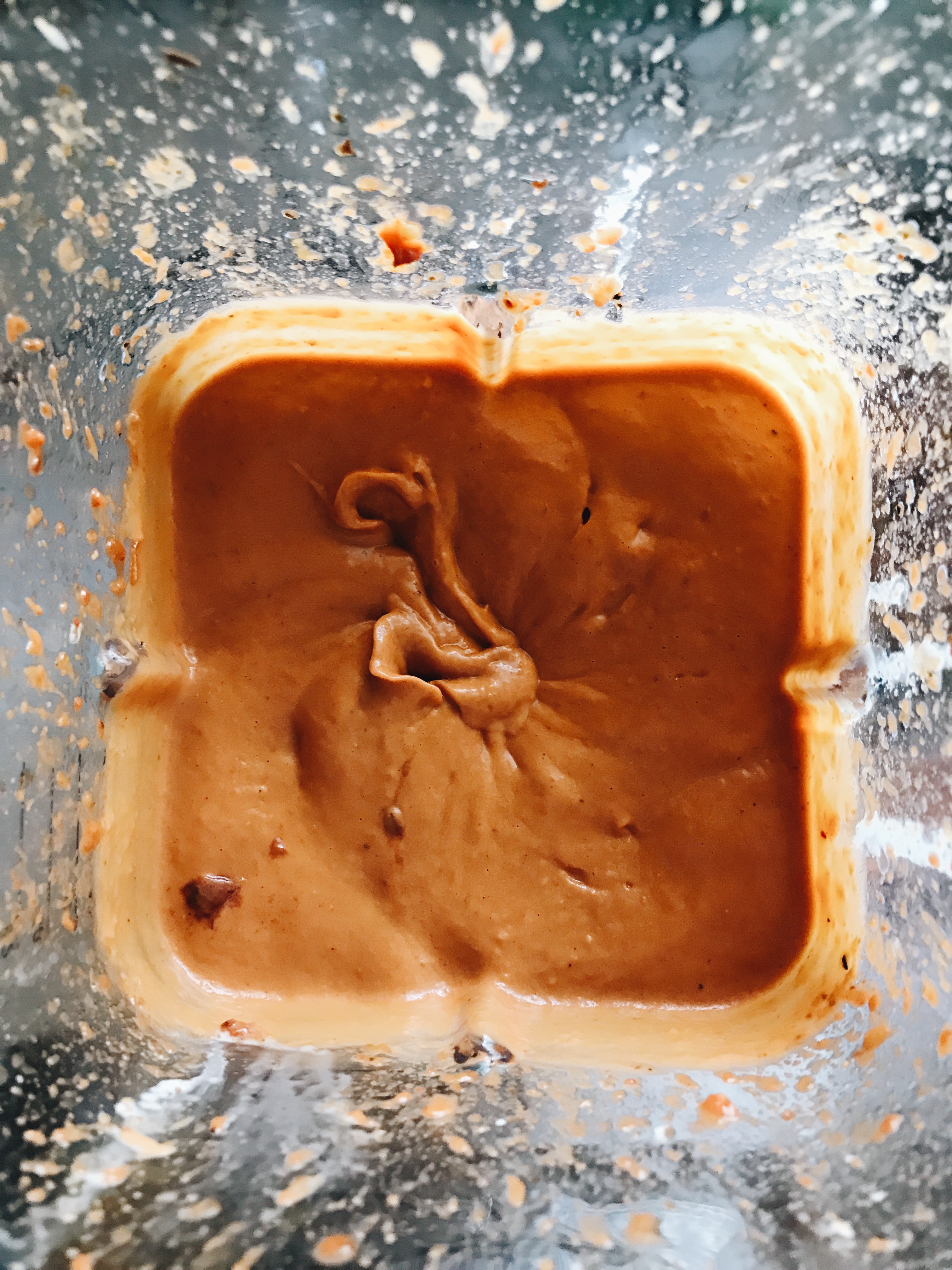 Boom.
Stock, cream, roasted tomatoes, garlic. Your new life.
No electricity. None.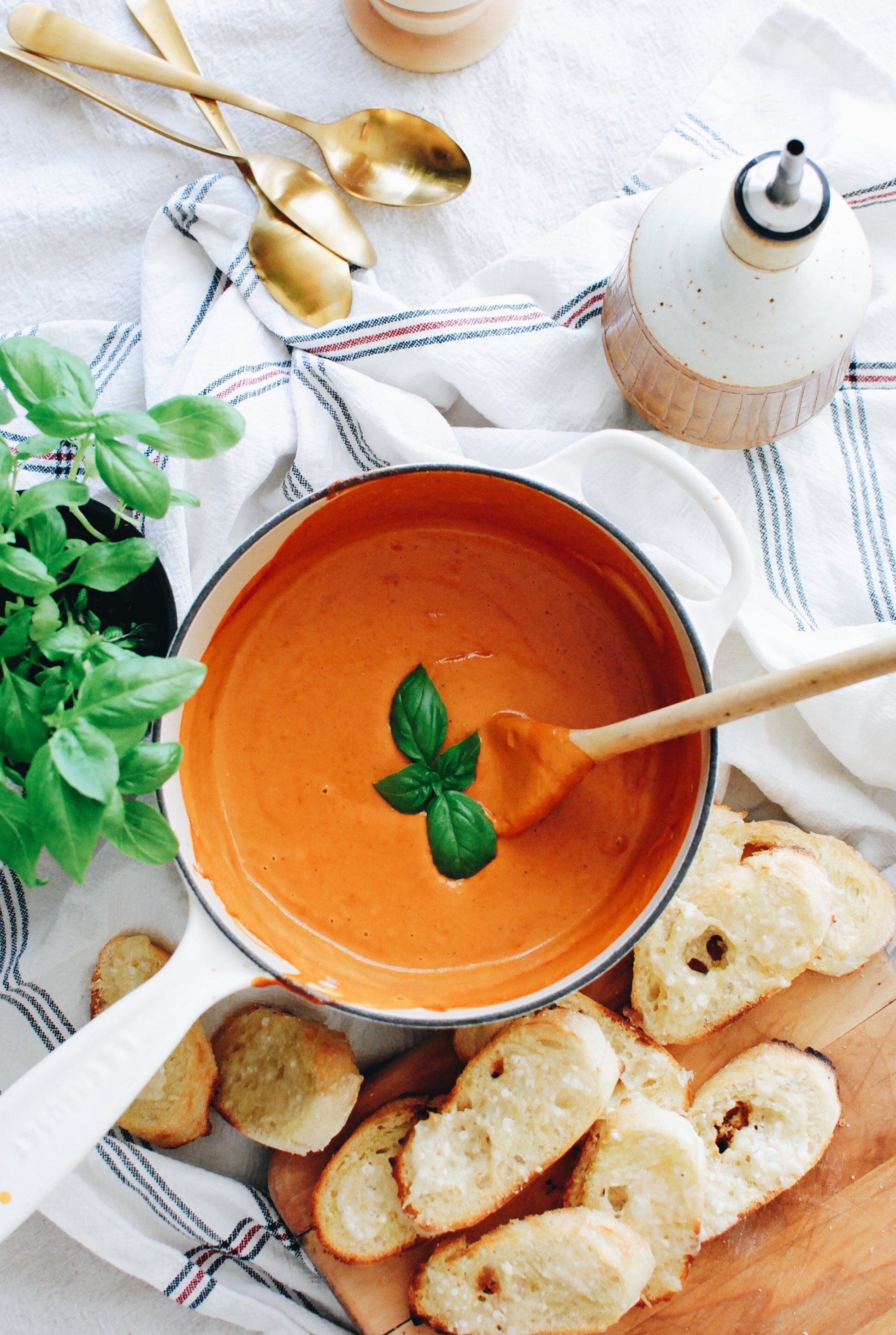 And then just simmer it on a stove until you get it nice and warm! (unlike my house.)
THING IS, add more stock if you like it on the thinner side. I kept mine a tad looser than a puree. Thin enough to dunk some parm toast in it, but thick enough to enjoy my life.
Like with electricity, if possible.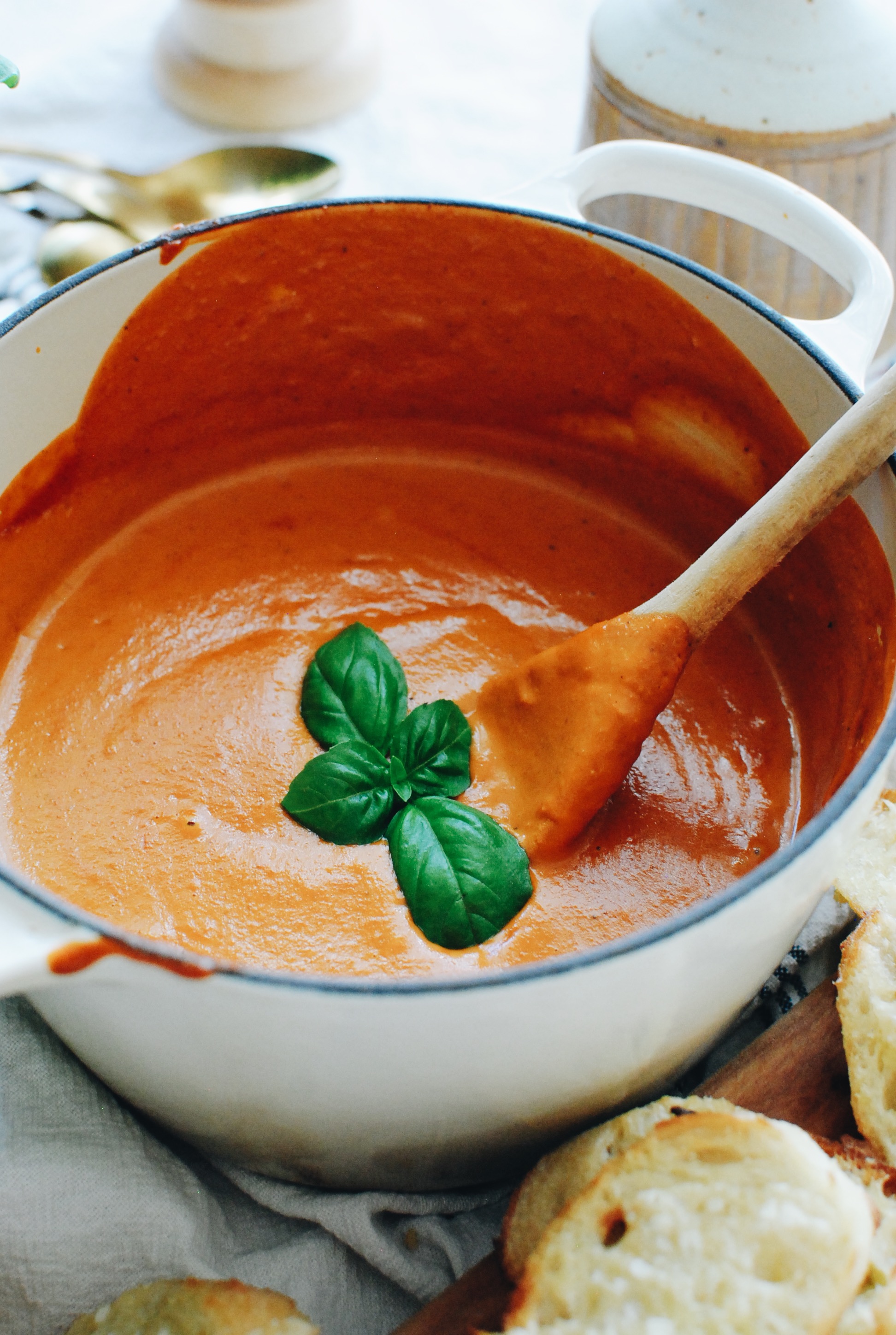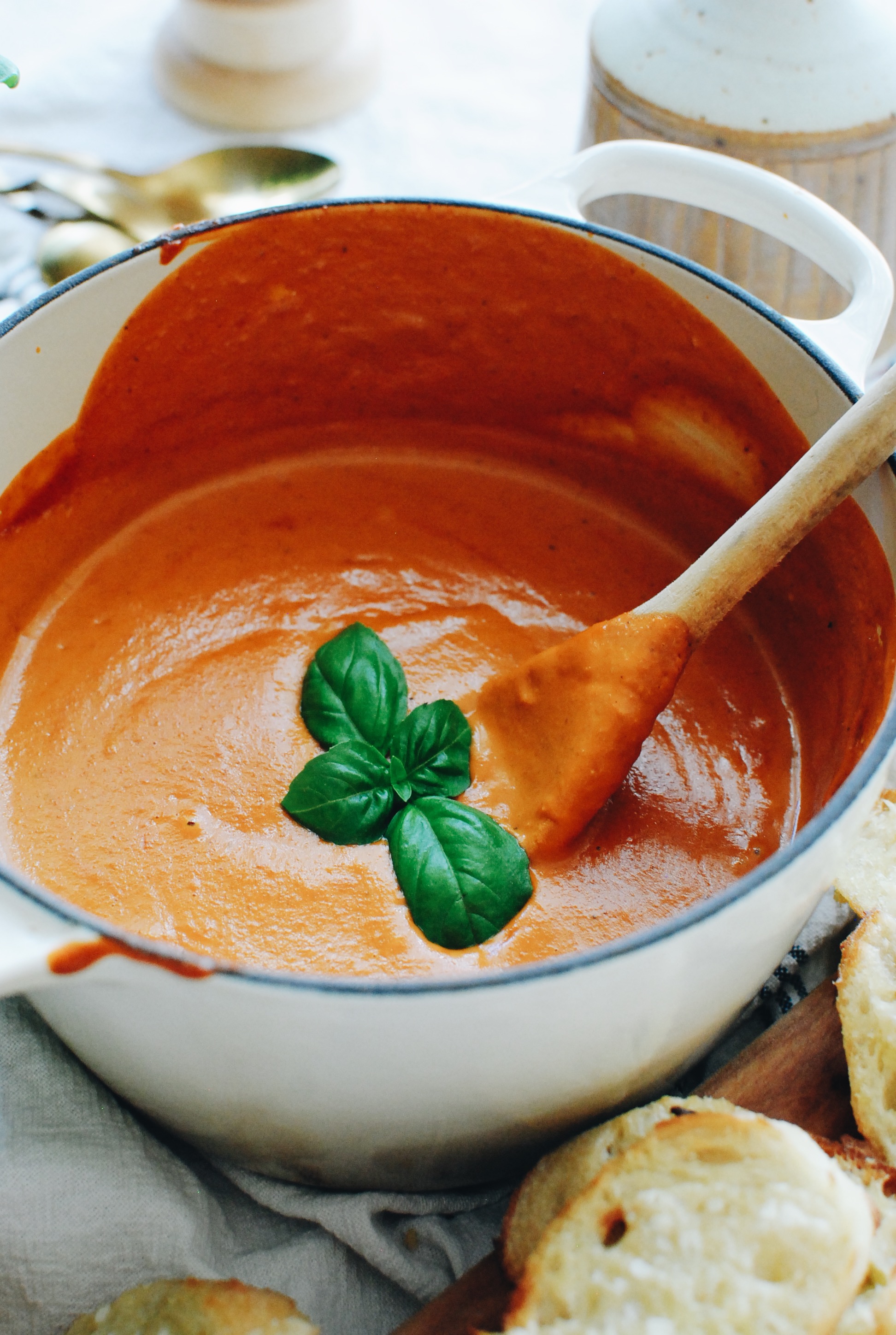 And for the toast! Just slice up a baguette, drizzle with oil, flake some good parm on it, and toast it. That's it. So delish. And dunkable. Into the creamy soup. That you made in your oven because you have power.
Goodbye forever.

Creamy Roasted Tomato Soup
Ingredients
3 pounds medium tomatoes, sliced in half crosswise
1 Tbs. Italian seasoning
1/2 cup olive oil
4 cloves garlic (in their skins)
1 cup heavy cream
1 & 1/2 cup chicken stock
One baguette, thinly sliced
Parmesan cheese, flaked
coarse salt
Basil for garnish
Instructions
Preheat your oven to 325. Arrange the tomatoes and garlic on a large baking sheet and pour the oil over them. Sprinkle with the Italian seasoning, and a big pinch of salt. Roast for 3 and a half hours.
Transfer the tomatoes (and the garlic, squeezed out of their skins) to a blender or food processor. Blend until smooth. Slowly pour in the cream and stock, and blend to become smooth.
Transfer the soup to a medium pot and bring it to a simmer! Taste it. Need anything? Another little pinch of salt? It's freaking good, right?
Toast the baguette, brushed with a little oil and the parmesan flakes.
Serve the soup garnished with basil and with the parmesan toast!
Enjoy your life.
Serves four.
7.8.1.2
200
https://bevcooks.com/2019/01/creamy-roasted-tomato-soup/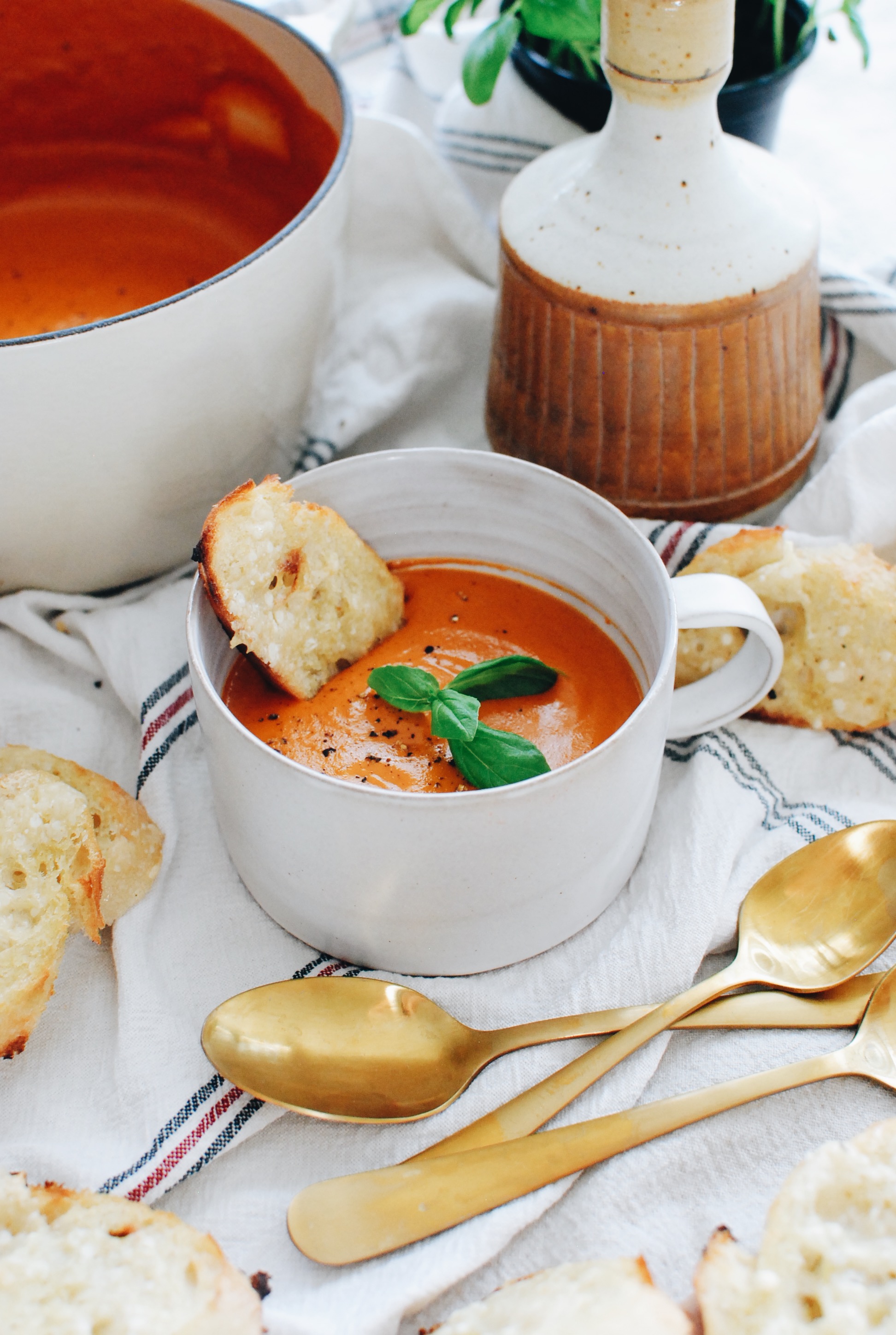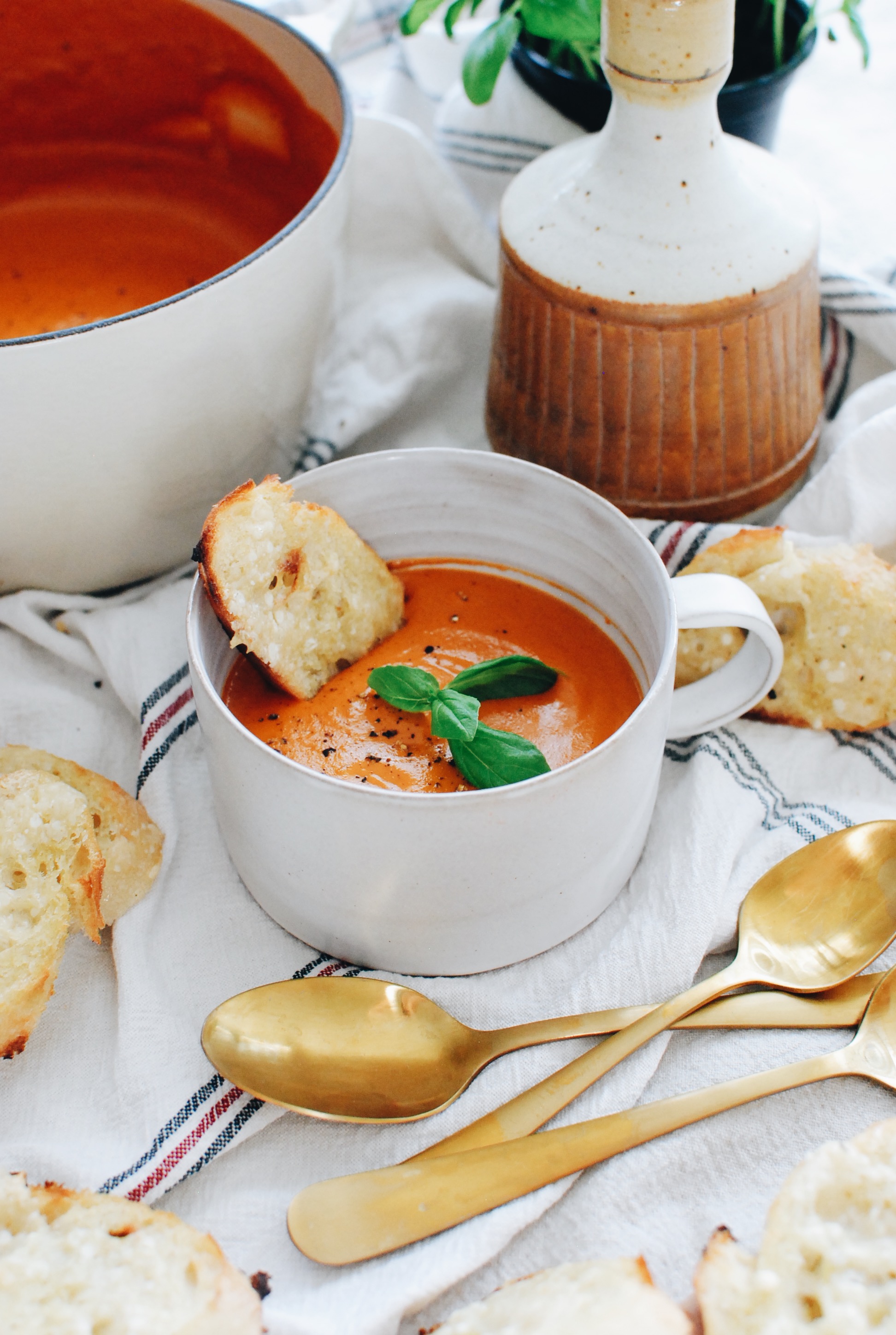 DUNK DUNK DUNK.