It's less a snack, and more . . . a means of survival.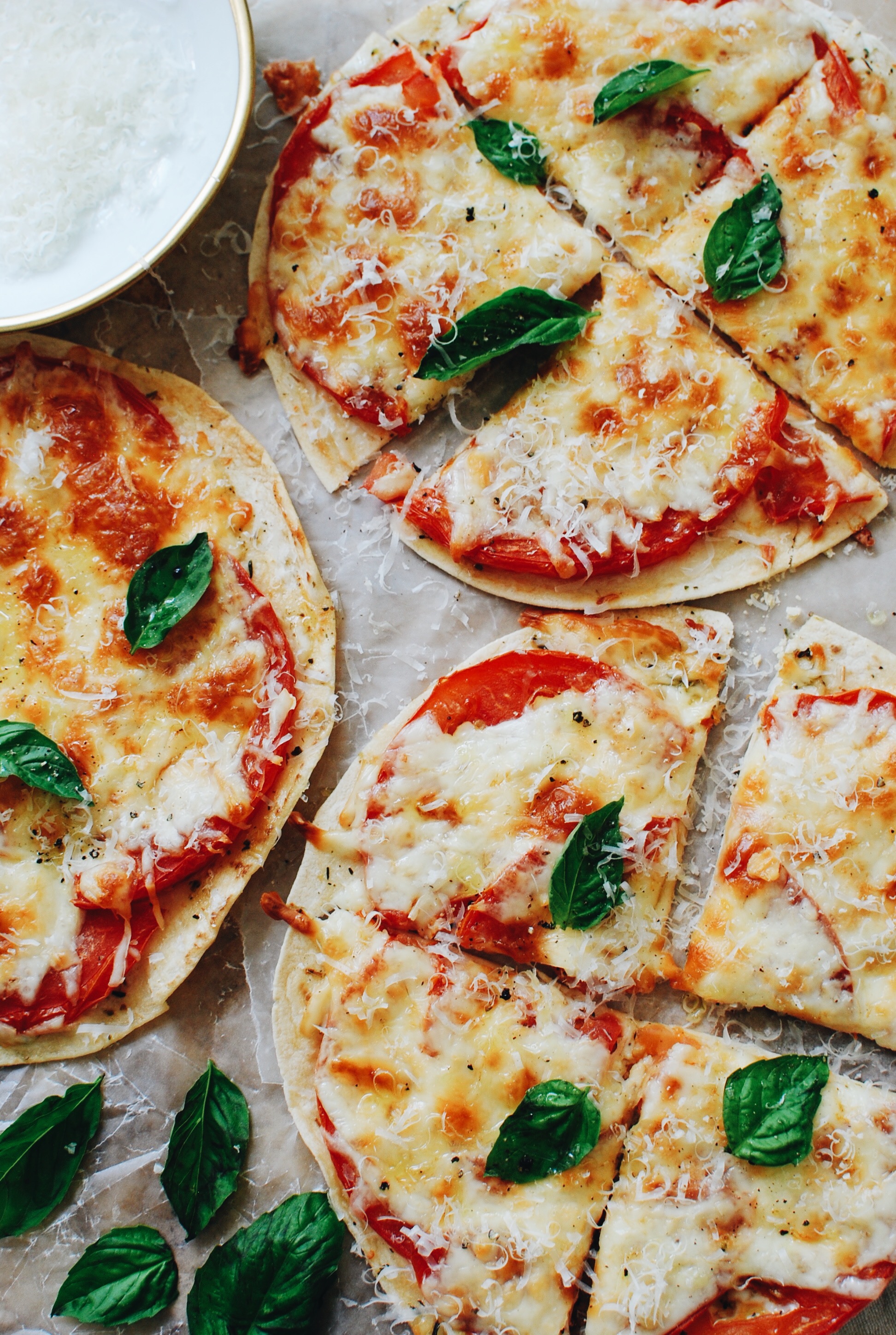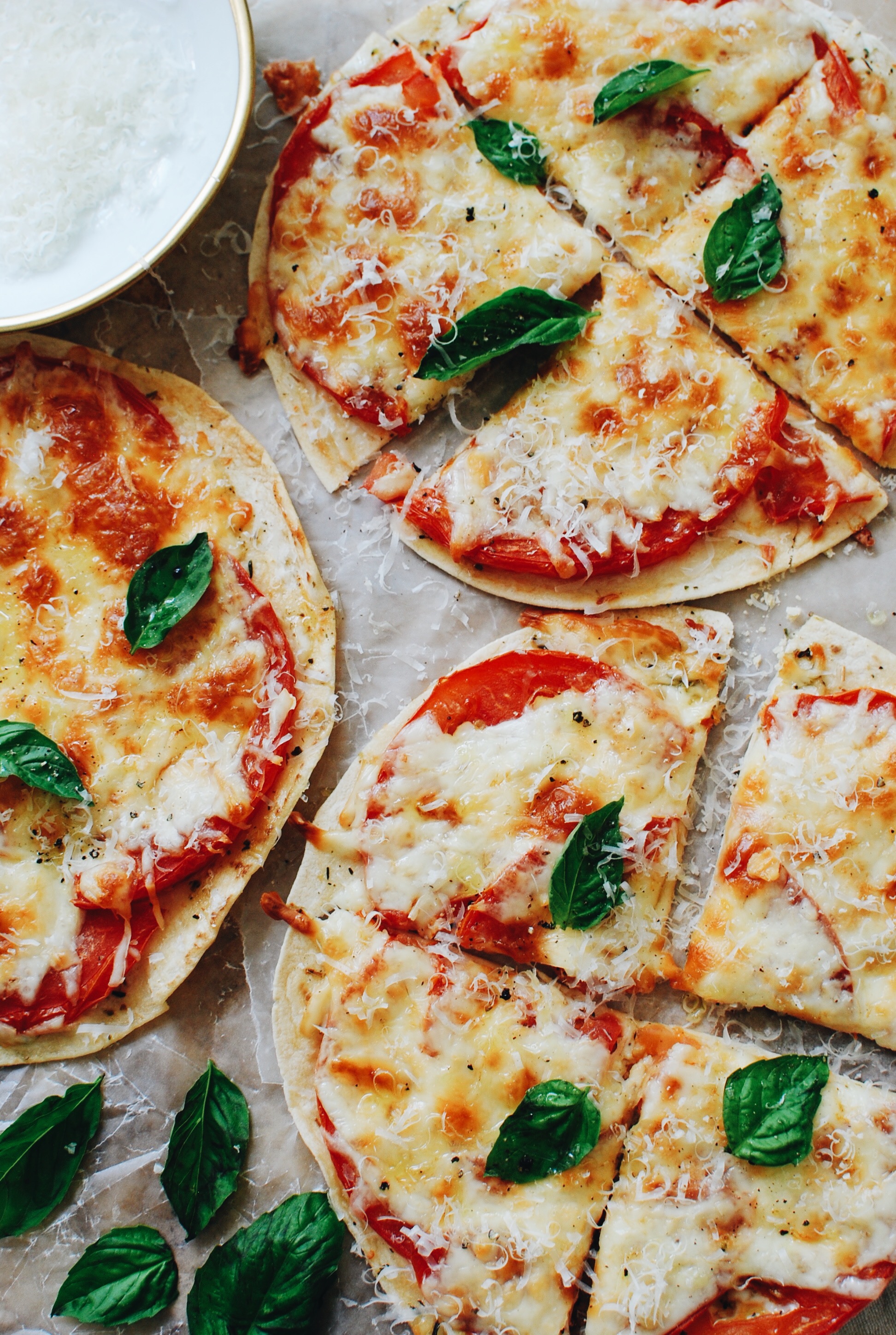 I MEAN, it's brutally hot out there. Highs in the upper 90s with a heat index of STOP IT.
And you're probably like, "No way am I turning on the oven, girlfriend." I know. I've got you covered.
But let's talk about this snack o' magic!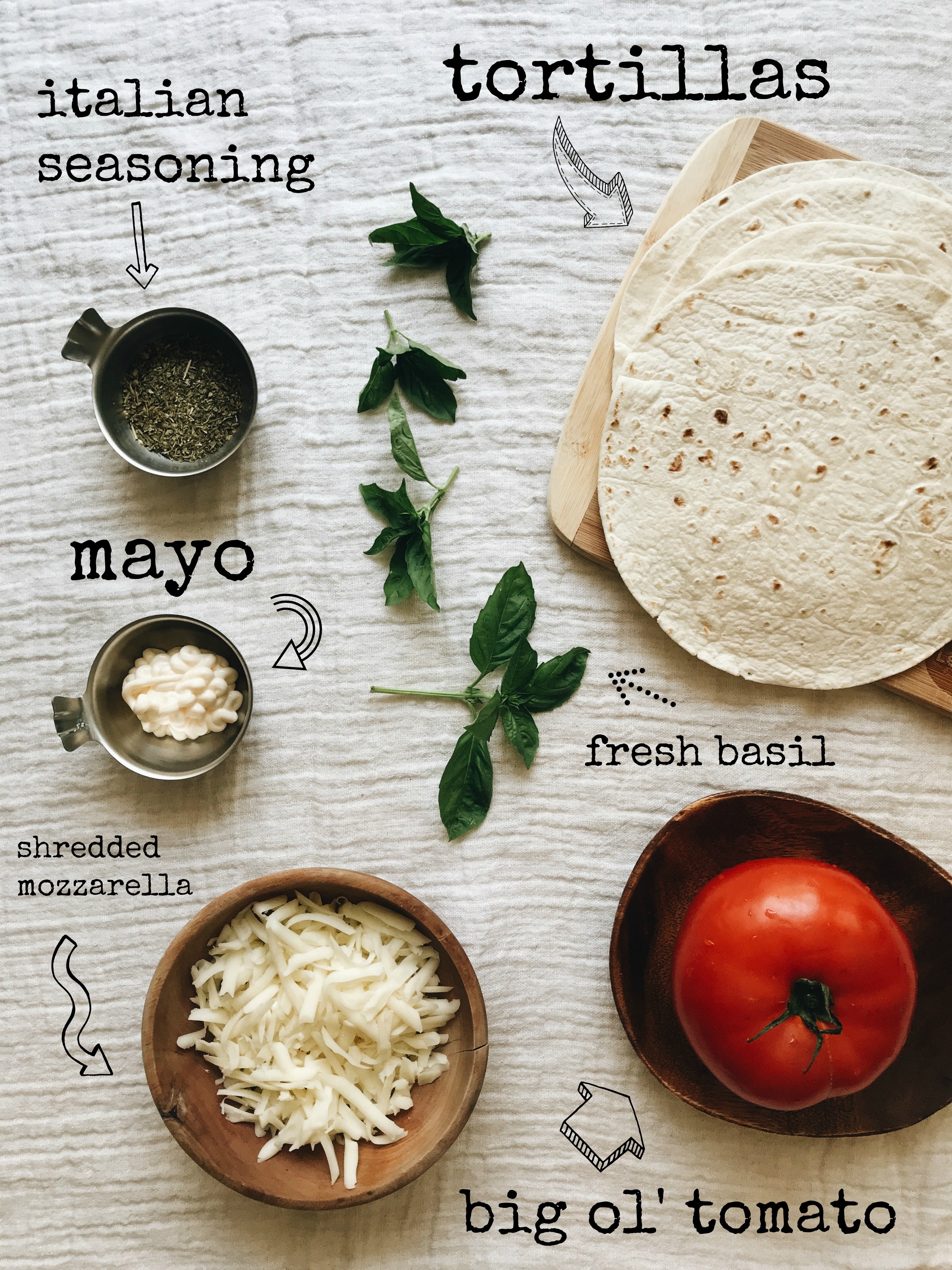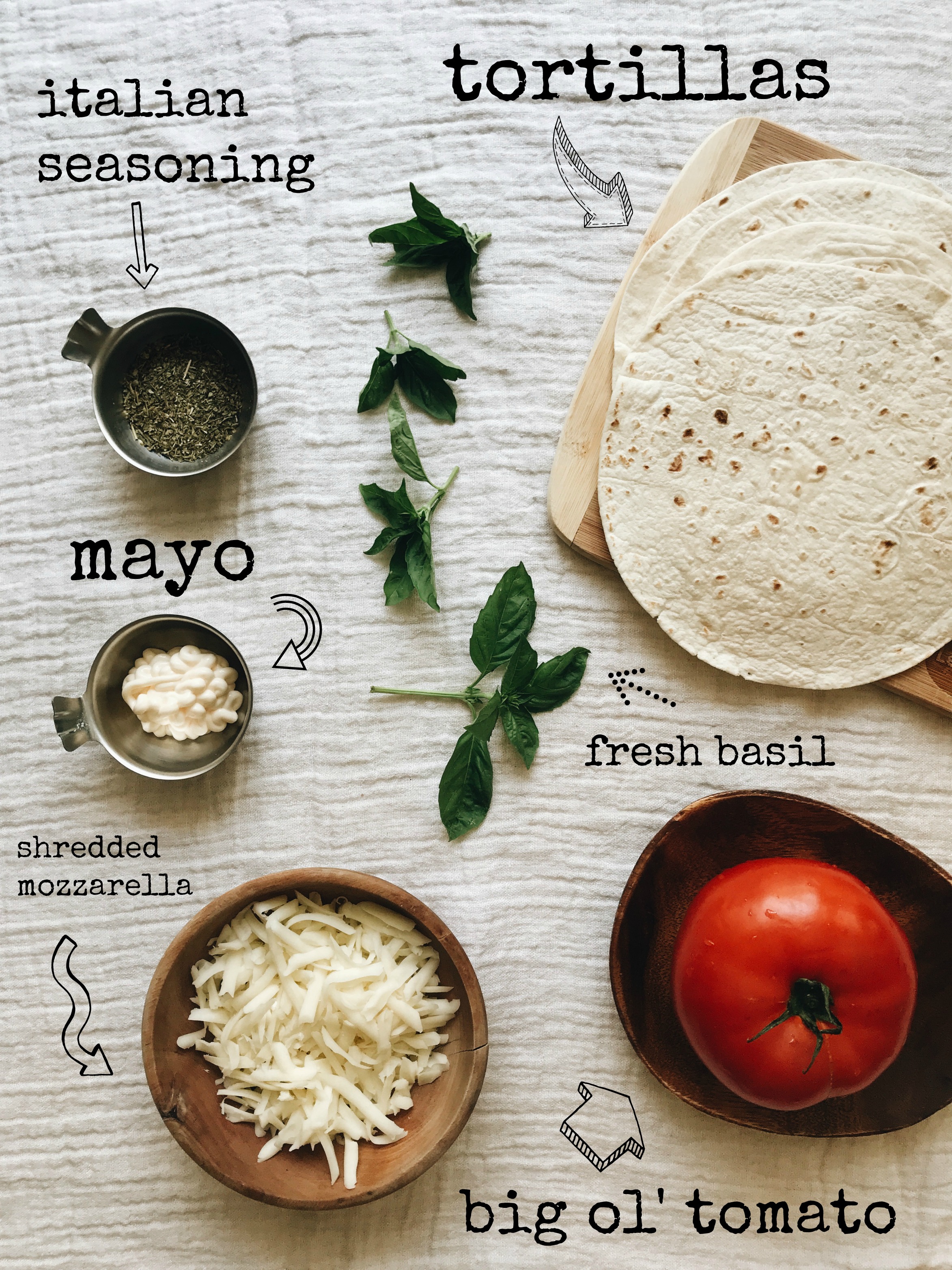 Crazy simple. You're using fridge staples + garden loot. The end.
Tortillas keep it thin crust and BEYOND easy to whip together for mid-afternoon antsy, starving, heat-slain children home from school and all up in your face.
But I've got a trick!
Full of 'em today.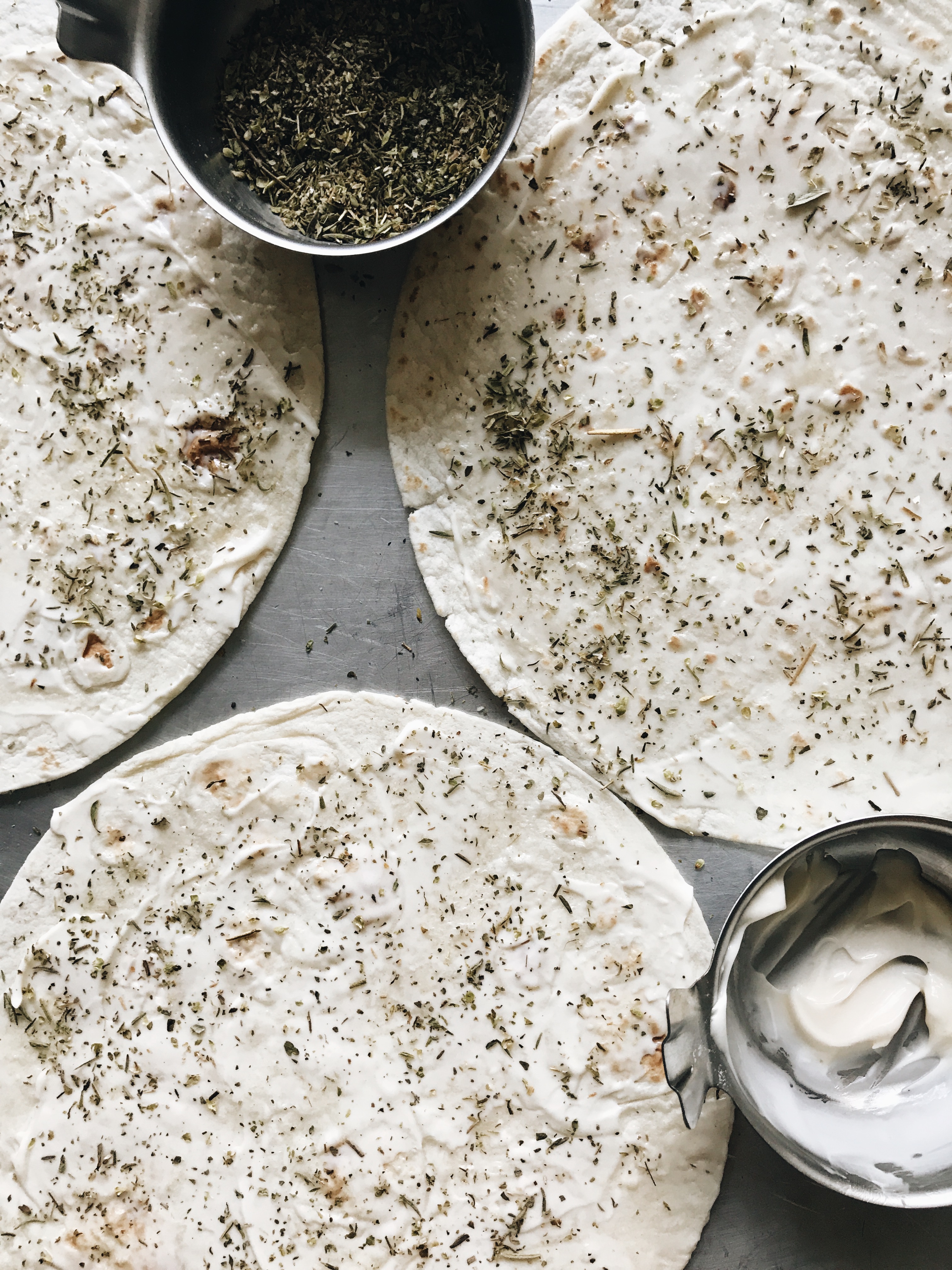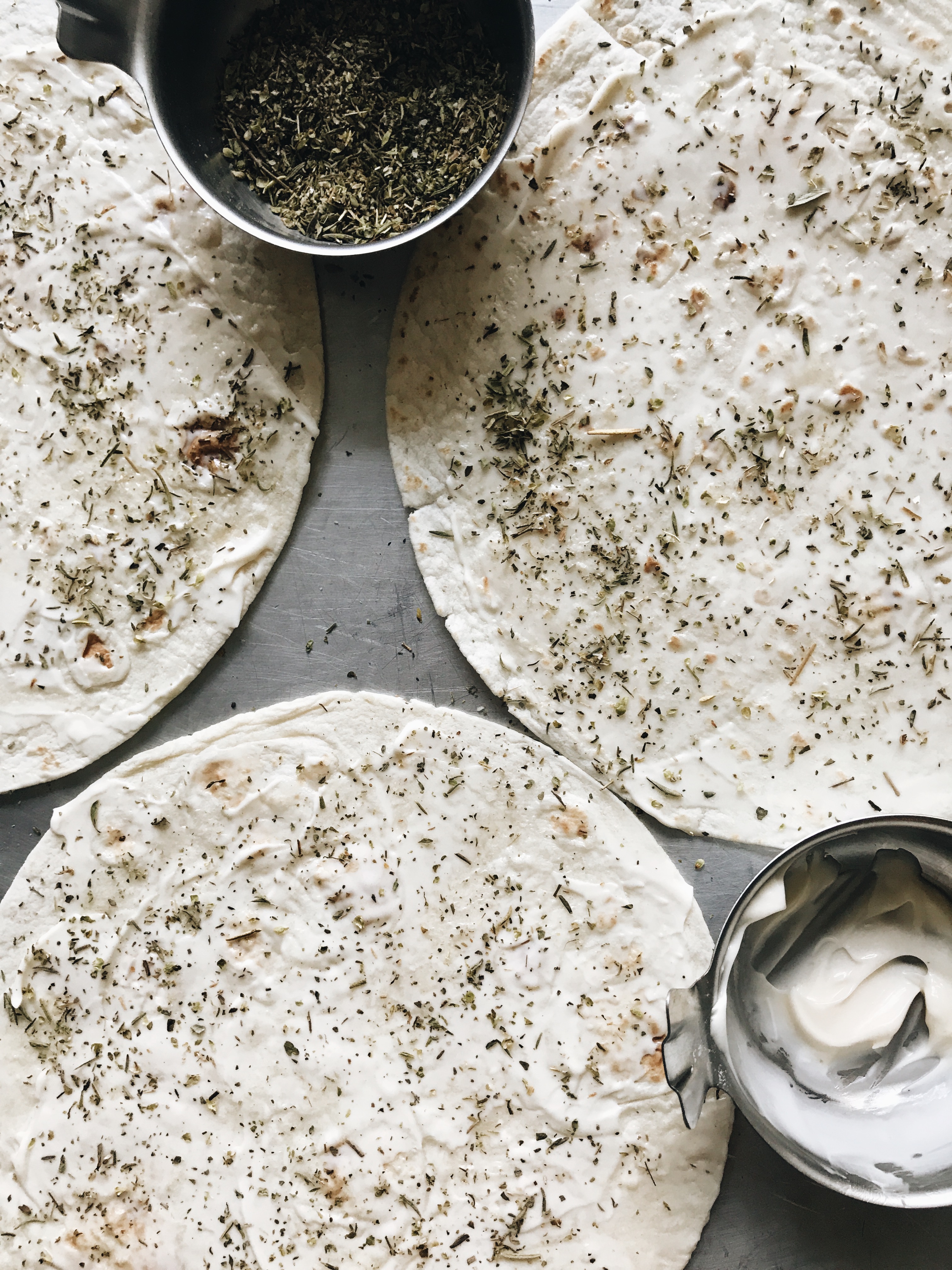 Hello, mayo + Italian seasoning. That's basically your sauce. It's a light coating, so don't freak your pants over this. Besides, mayo + tomato = summer, so you have to. It's a life rule.
Very light brushing of mayo, then a good sprinkle of Italian seasoning. Seriously, that underneath baked tomato slices will create a perfect, classic summer explosion in your mouth.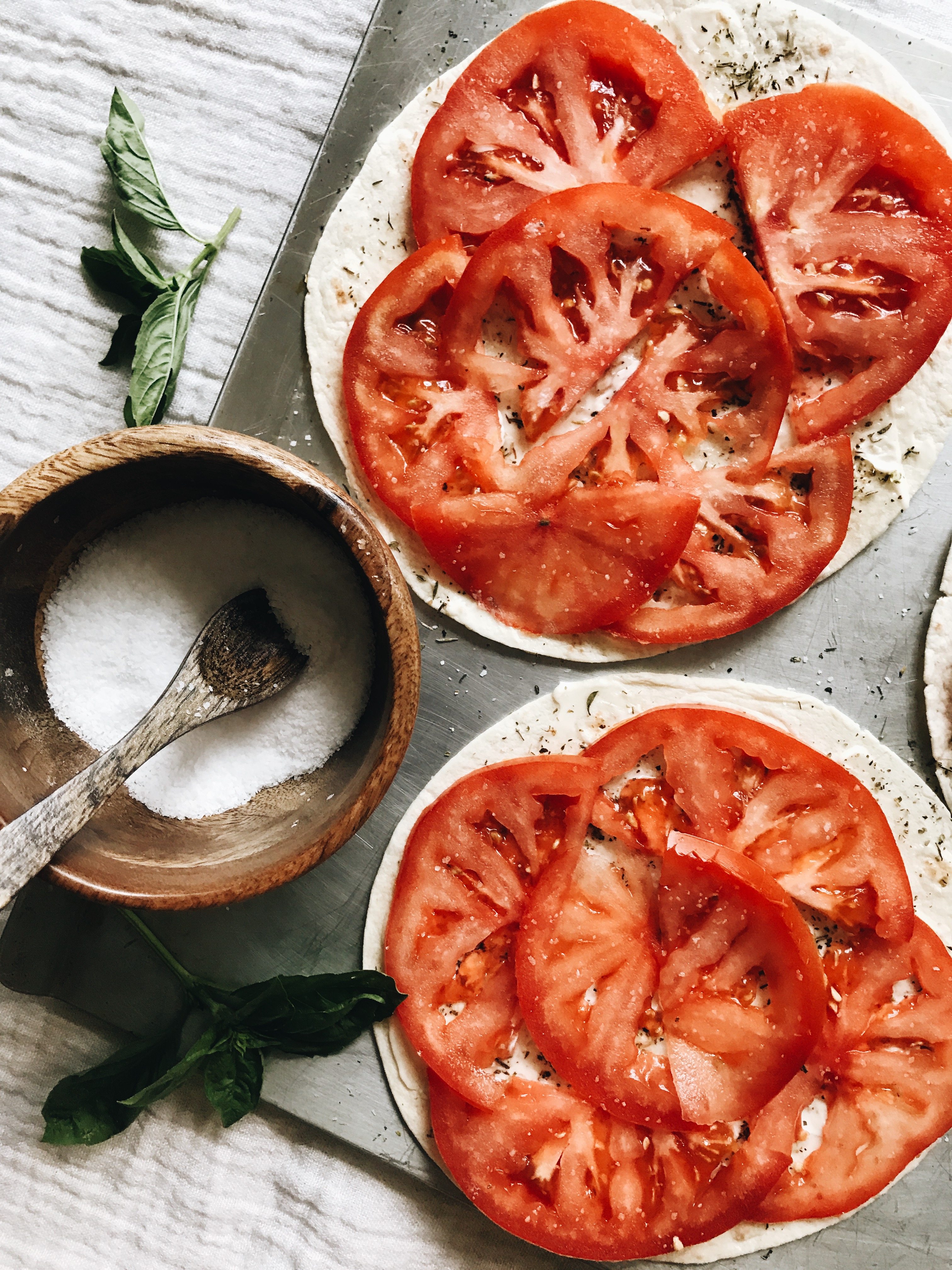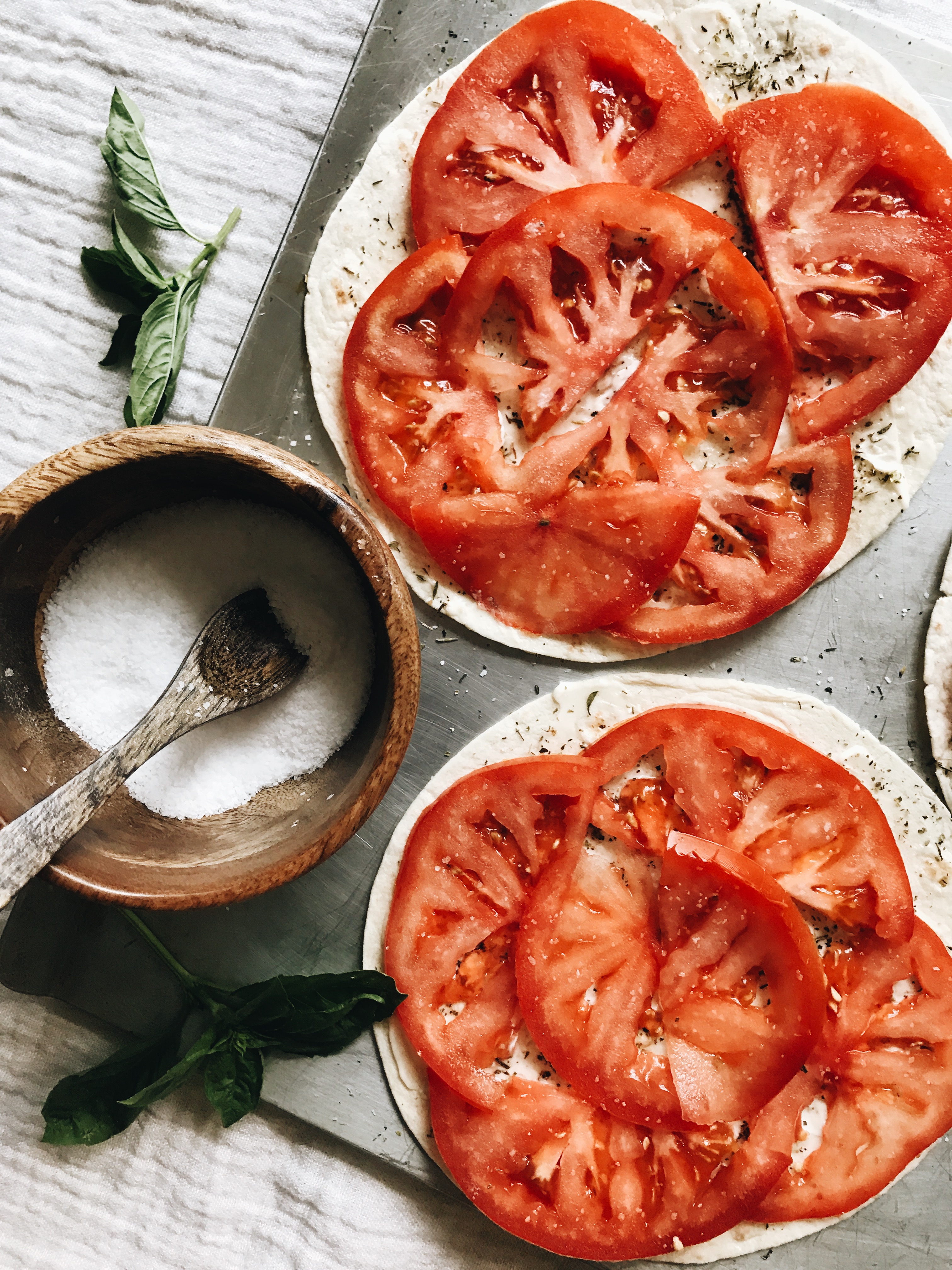 Another trick, because I know you're already like, "Uhhh how are those tomatoes not dripping all over everything?" You'll thinly slice a beefsteak tomato (or any kind!), then place them on paper towels. Give 'em a good pat, then transfer to the tortilla. Done.
Give them a coarse salt sprinkle, extra done.
Then sprinkle on a bunk ton of shredded mozzarella (from a block that you've shredded. or pre-shredded! whatever, man – make your life good) – super extra done.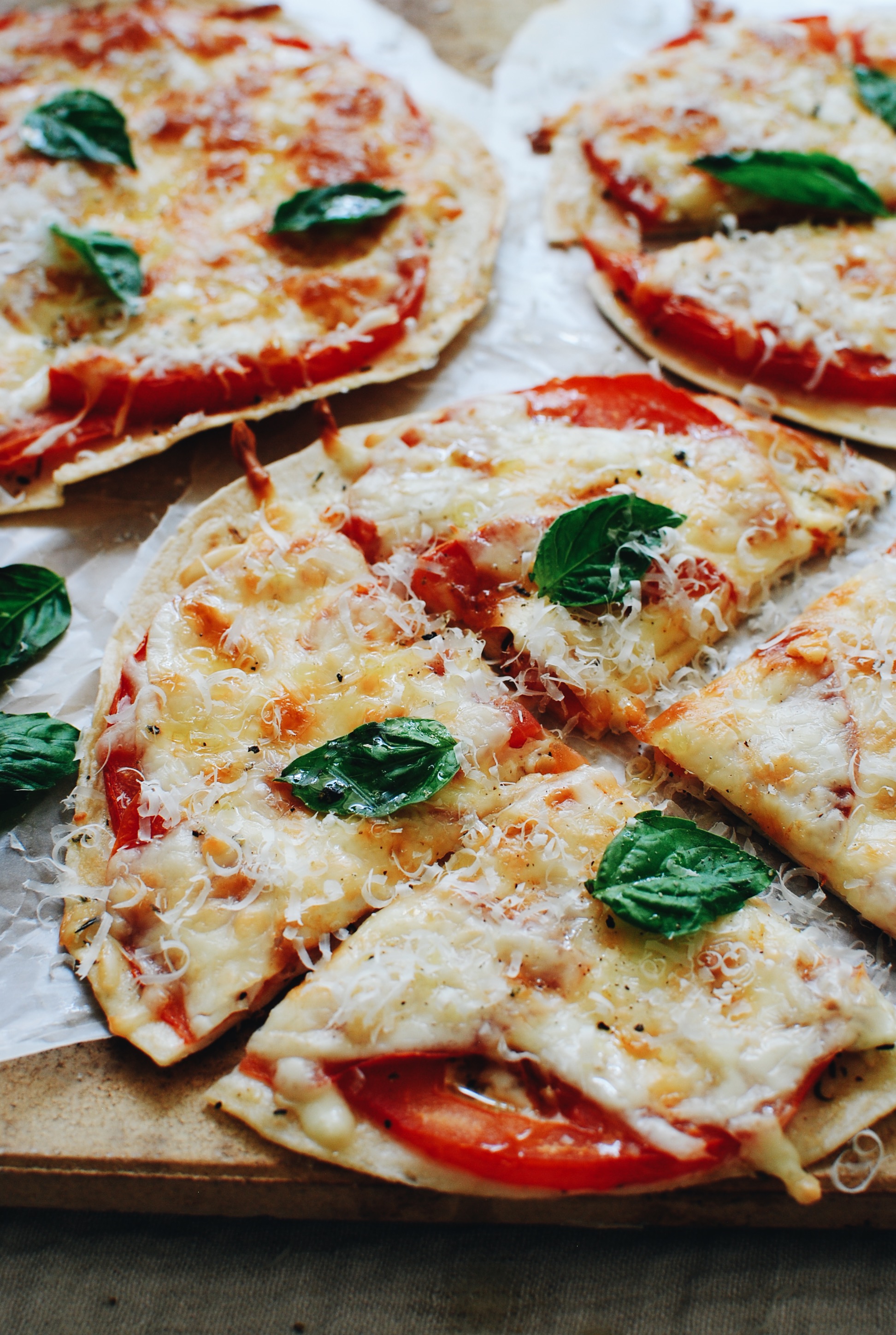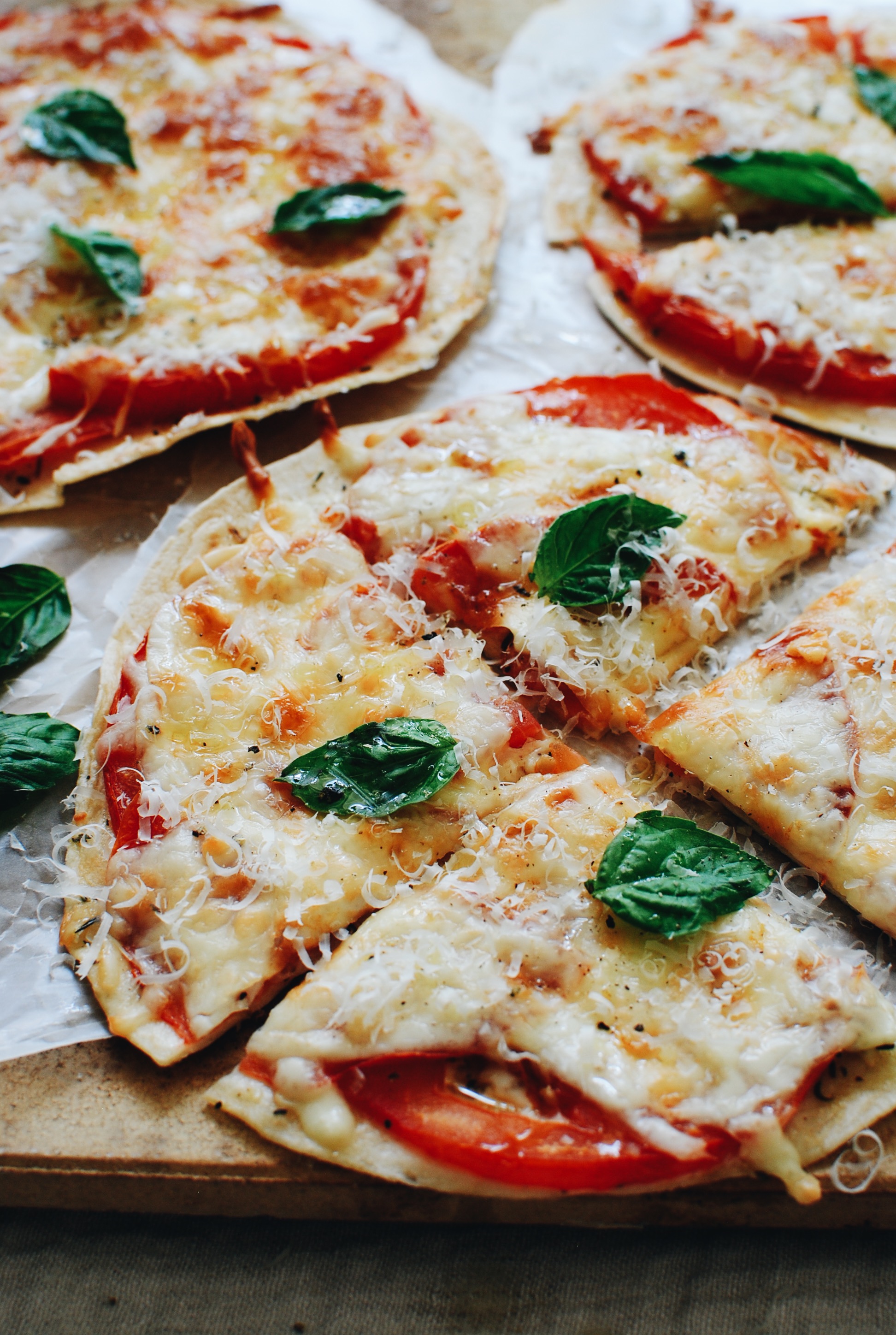 SNA-HACK. TA-HIME.
So, this is the thing.
Two things.
Three.
Fresh basil + freshly grated parmesan on top will take to it that ultimate caprese level. Which is exactly what you want.
Drizzle it with extra-virgin olive oil and give it a good grind of pepper to elevate it even MORE.
But here's the kicker: and there are two kickers: maybe three:
If you don't want to turn on the oven, great! TOAST THESE IN A TOASTER OVEN.
Because not only is it faster, it will crisp up the tortilla in a way that having them on baking sheets just can't deliver. I've made these a few times, some in the toaster oven, and some on a baking sheet (when baking multiple.) Next time I bake multiple, I'll just carefully place them on the oven racks. So that the heat crisps the tortilla. Like a toaster oven would do. Just on the grates. The racks. Whatever.
If you want softer tortillas, then bake away on baking sheets! And don't stress about the grates. The racks. Whatever.
Wait, did you leave?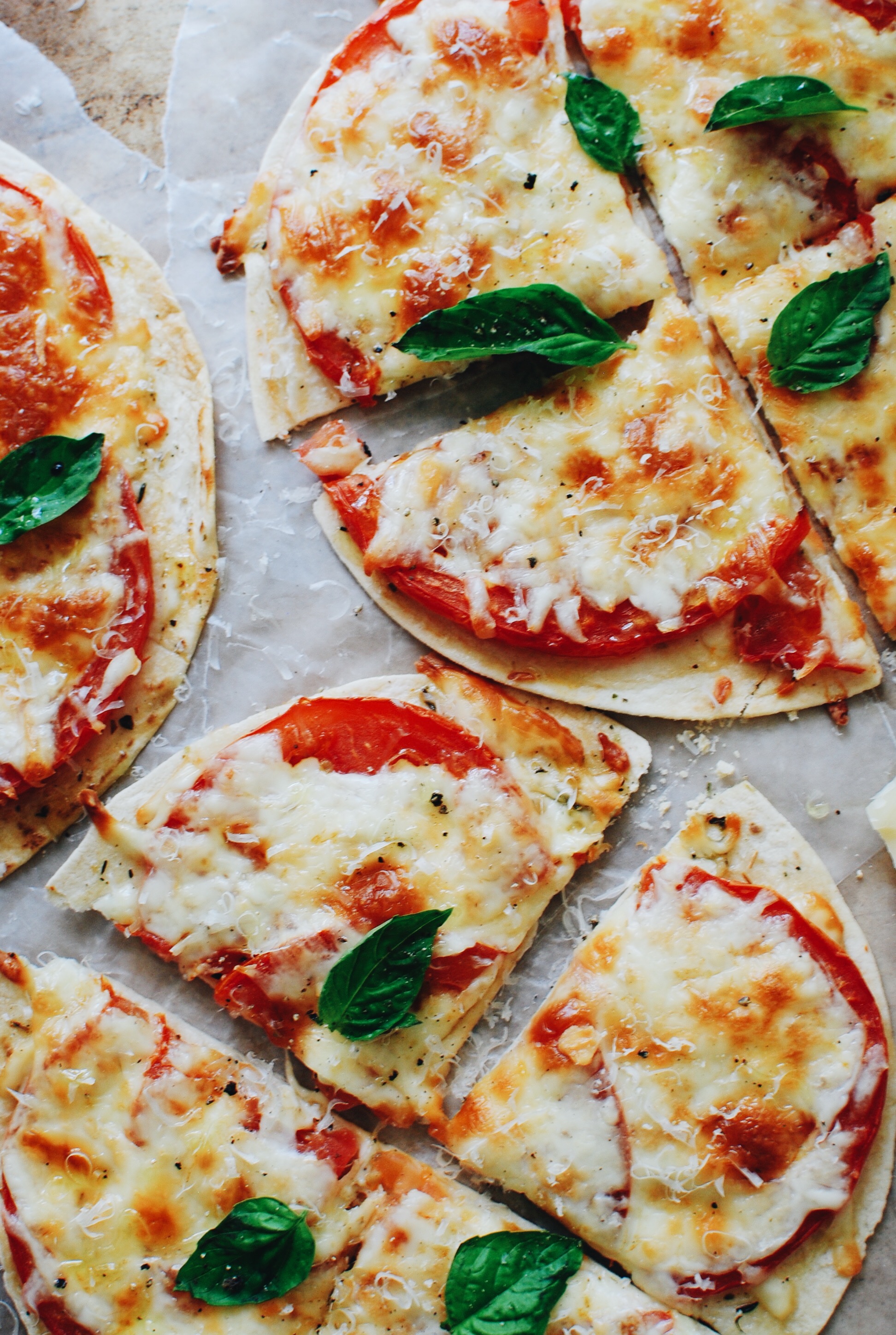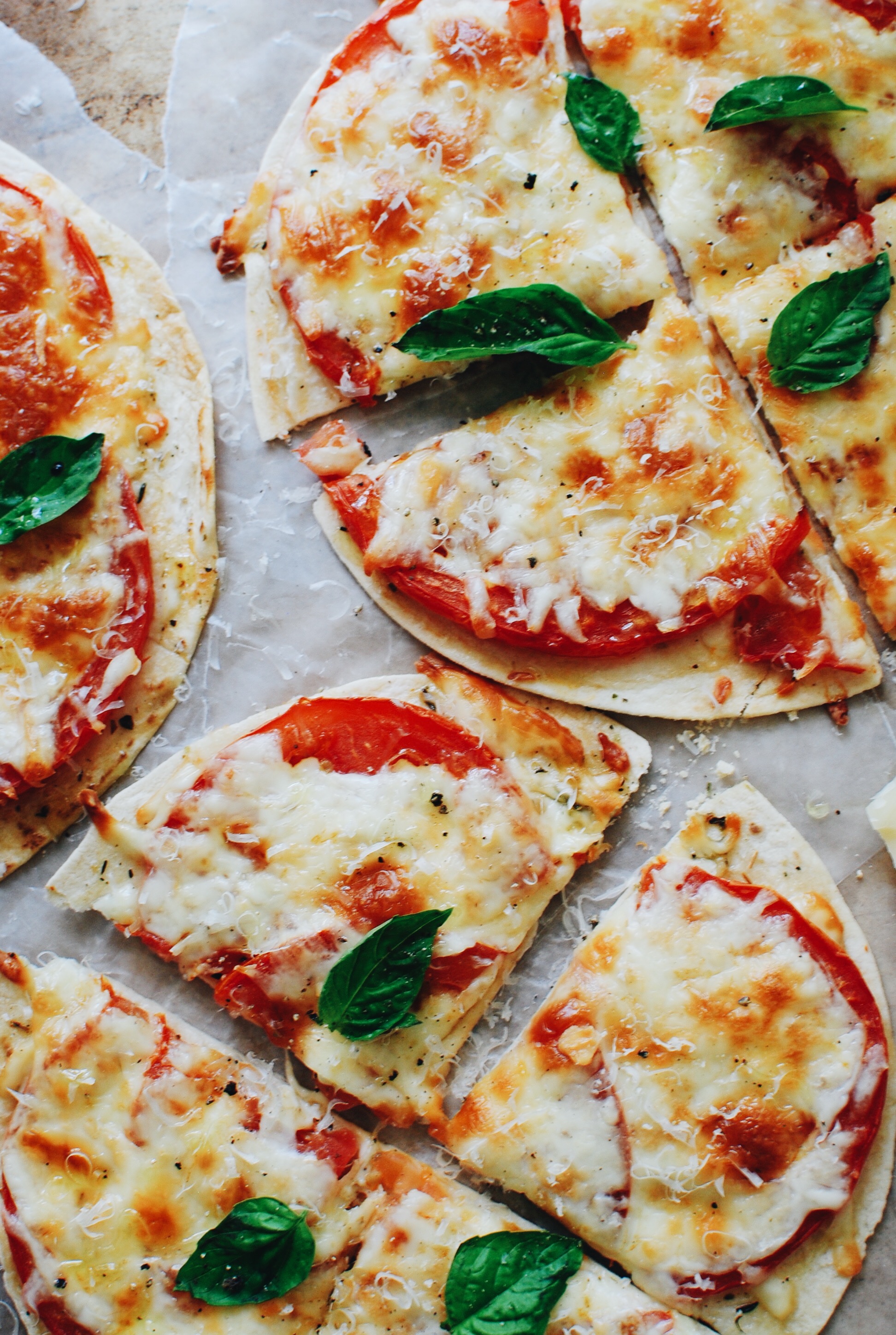 These are straight fab. Exactly what you want. So much summer fresh flavor, with baaaarely any effort.
And cheese.
BECAUSE IT IS 208 DEGREES OUTSIDE and our bodies need the comfort in these dark times. Matter of fact, I think this gives us full license to traipse around in a red bathing suit like Gillian Jacobs in the first season of LOVE.
Right?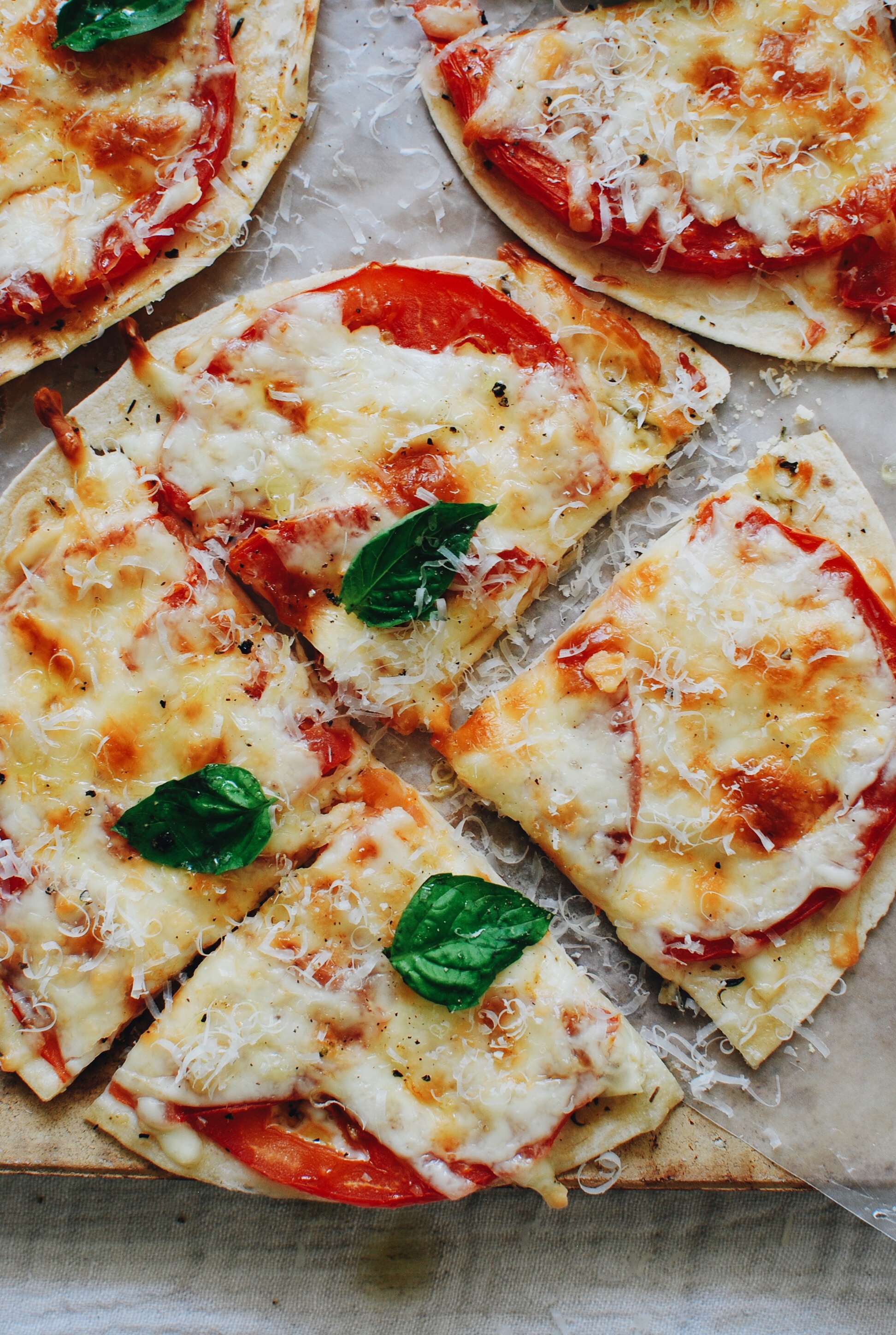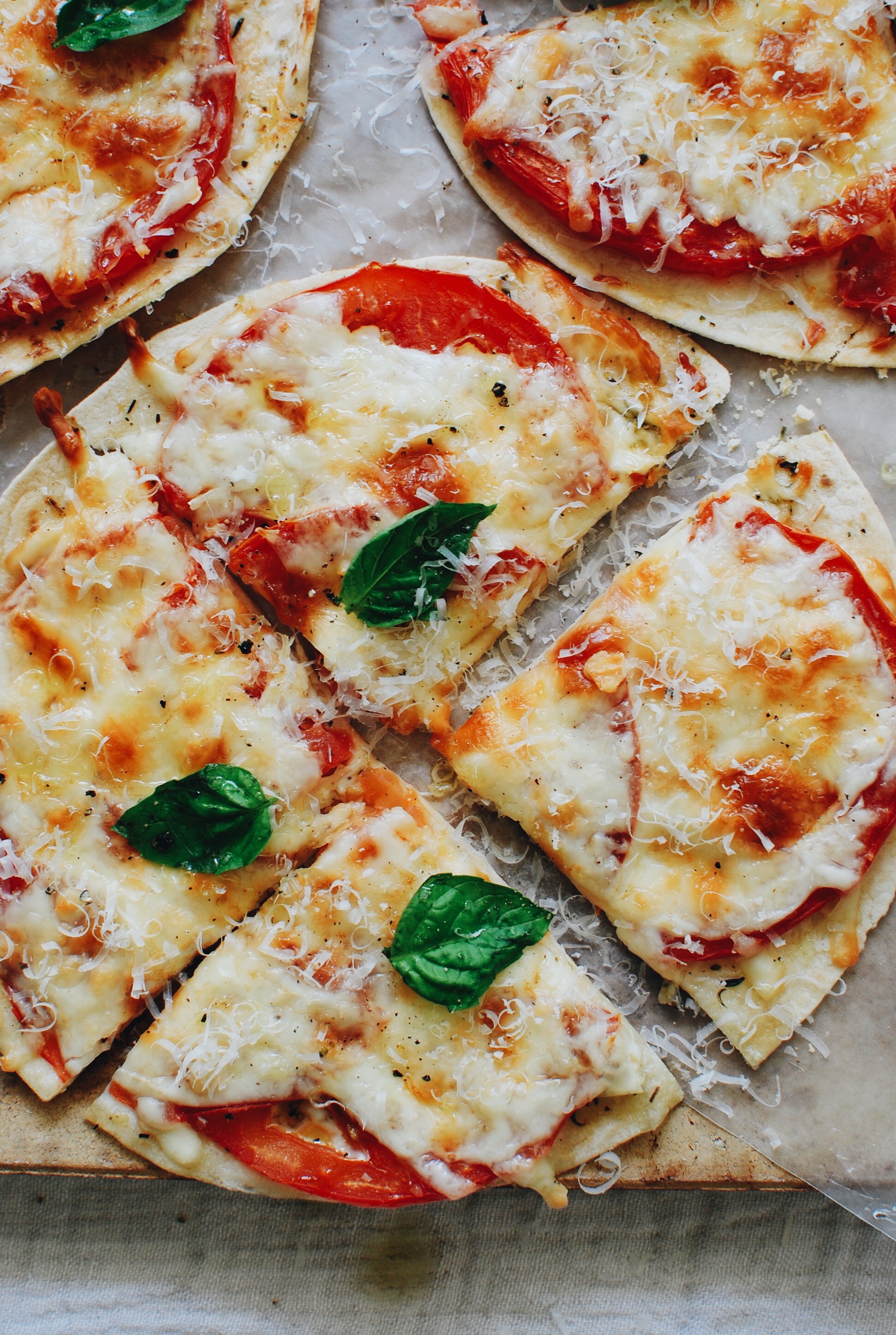 Just do it.
Caprese Tortilla Pizza Snacks
Ingredients
Three (8-inch) tortillas (or any size!)
A Tbs or two of mayonnaise
2 tsp dried Italian seasoning (or more if you prefer)
1 big tomato, thinly sliced and pat dry on paper towels, then cut in half
1 (8 oz) block of mozzarella cheese, grated
Fresh basil
Freshly grated parmesan
Extra virgin olive oil, coarse salt and black pepper for garnish
Instructions
Preheat oven to 375.
Lightly brush the mayo on each tortilla, and sprinkle with Italian seasoning. Arrange the tomato slices over each tortilla, in a way that covers most of the surface. Season the tomatoes with coarse salt at this point.
Top with grated mozzarella cheese, and bake (either on the oven racks for tortilla crispness!), or on a baking sheet for about 20 minutes, or until the cheese has melted and the tortilla is lightly browned.
Alternatively, you can bake these one at a time in a toaster oven, right on the rack, for about five minutes. Depending on your toaster's heat, you may need to toast a little longer. I'll let you work that out with your toaster, man.
Garnish with fresh basil, parmesan cheese, a drizzle of extra virgin olive oil, and a grind of black pepper!
Slice and SERVE.
Makes three pizzas. (Obviously make as little or as many as you want! Measurements don't really matter. It's about life happiness here.)
7.8.1.2
166
https://bevcooks.com/2018/07/caprese-tortilla-pizza-snacks/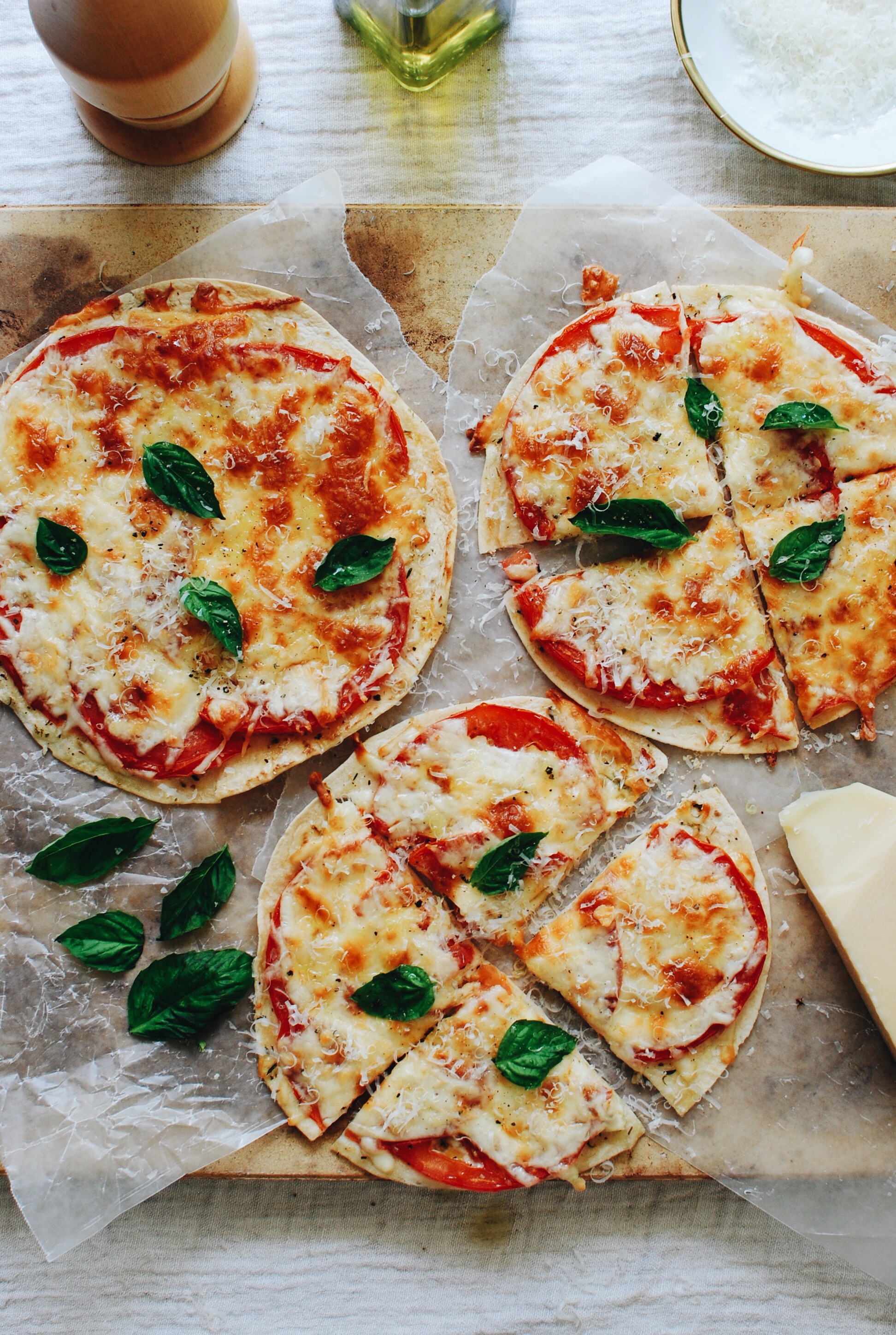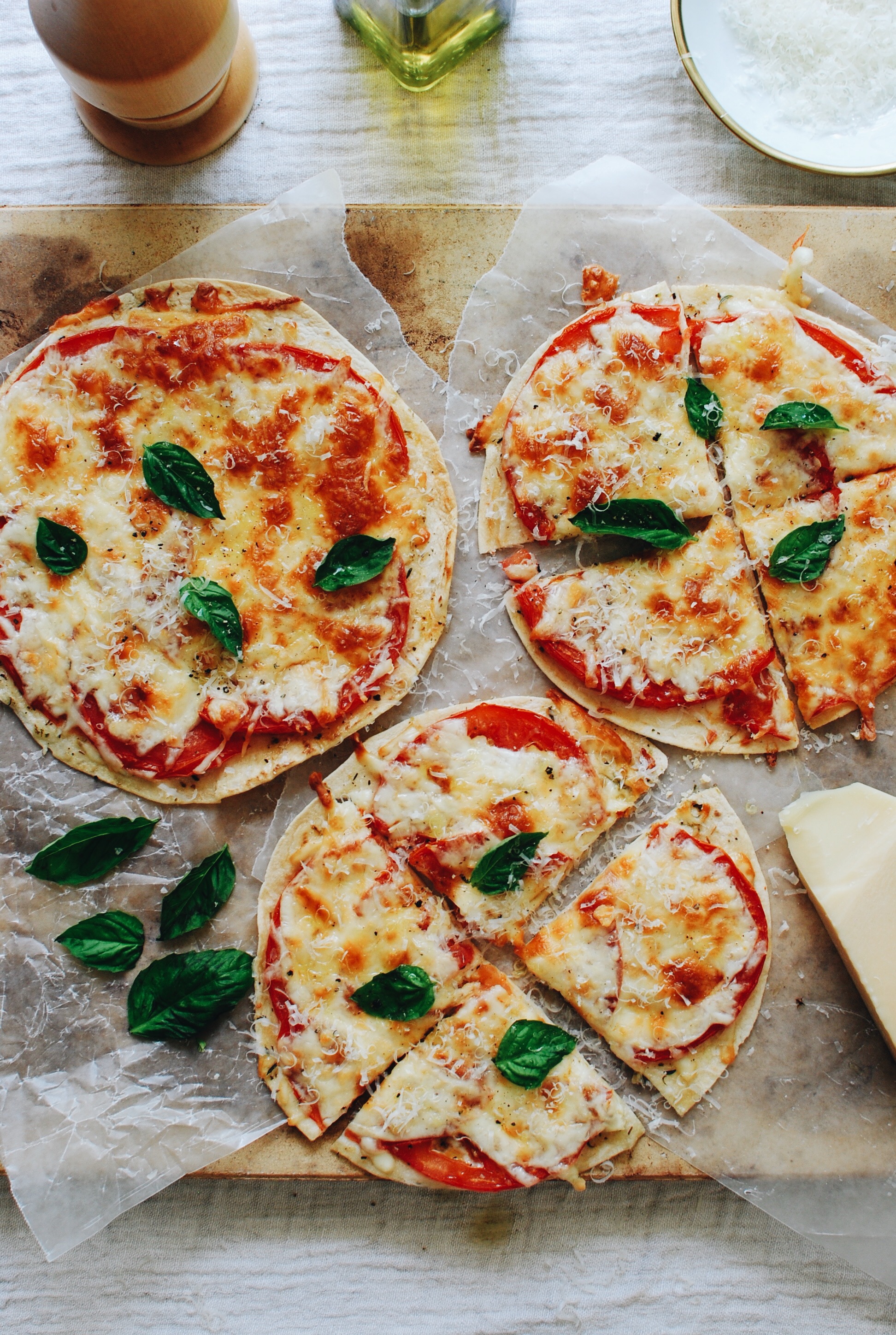 Maybe invite me over?