Soooooo hot! Kind of.
Before we start talking about garden pepper jelly, can I just tell you real quick that I just put a dead fly in my mouth? On accident, you weirdo! In my sleepy haze, I refilled the empty water glass on my nightstand, and just started gulping away in the dark. It's okay though, I didn't actually swallow the fly like the old lady in the book.
I know an old lady who swallowed a fly. I don't know why she swallowed a fly. I guess she'll die. 
I GUESS SHE'LL DIE?
You guys, I read that book to my toddlers and watch the horror unfold on their faces. She's swallowing dogs and cats and a baby goat and cows and SPIDERS and a horse! So I guess a little dead fly in my water is okay. I spit it out all over the table. Then kind of screamed. Then cleaned it up.
What was I saying?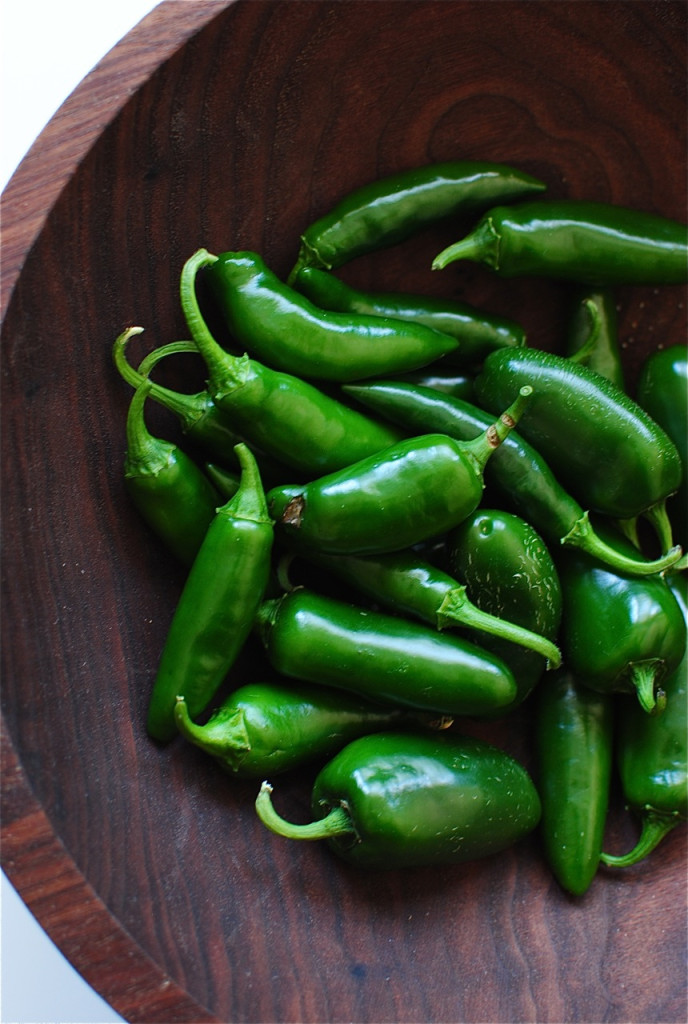 Oh yeah, pepper jelly!
Our garden is busting at the seams with peppers right now. Jalapenos, serranos, scotch bonnets, Thai, you name it! But don't name anything outside of that list I just said, because that's all we have. And you'd be wrong.
Have you ever made pepper jelly before? Do you know of this spicy pleasure I speak of? Just look at this: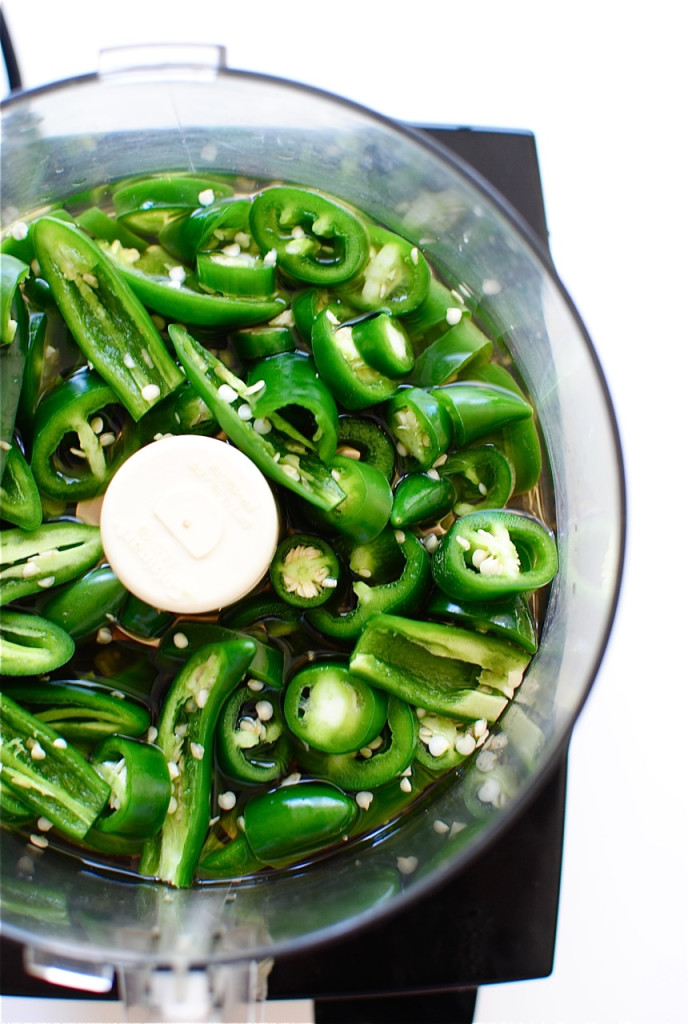 Maybe wear gloves.
We stuck to a mix of mostly jalapeno and a little serrano, simply because our soul fairies guided our hearts to this decision. But you could stick to one type of pepper all the way, or mix it up! I've even seen recipes with a bell pepper in it, which would be lovely.
The last time we made pepper jelly (last summer I think. I can't accurately remember because I'm gargling bleach right now after my morning trauma.) we didn't strain the peppers after boiling. So it was beautifully flecked with bits and pieces of pepper and seeds. But I think the end result of this method is elegant, too. Its champagne hue is easy on the eyes.
Let's start a band called Champagne Hue! I'll play bass.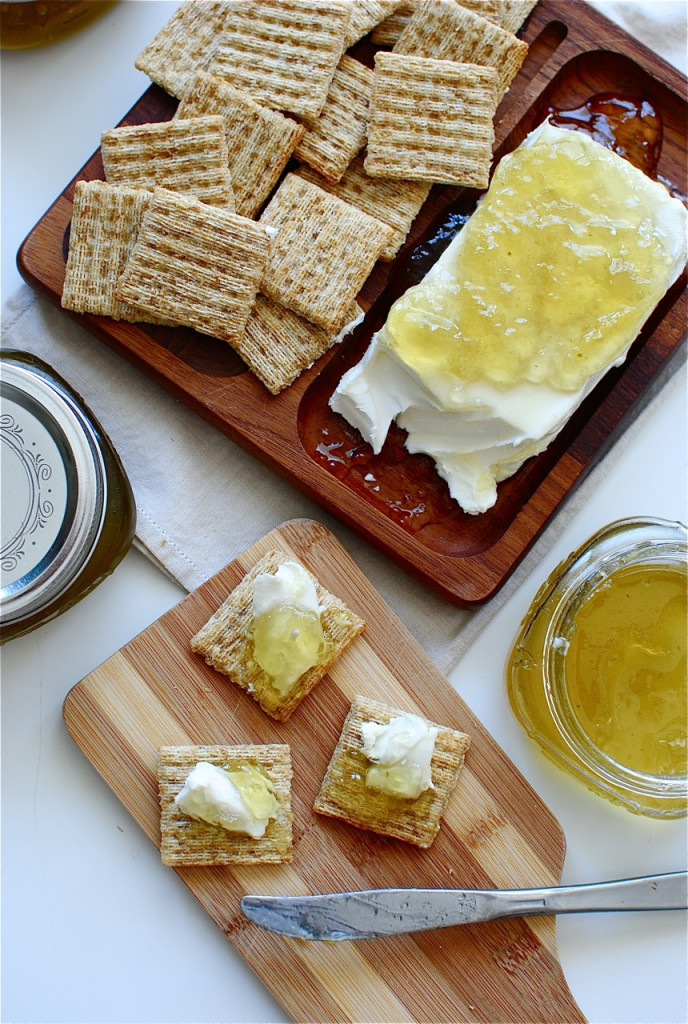 Clearly I'm not the best at the photographing cream cheese. Looks like a freaking disaster. But! It's okay because I'm still a good person. With a dead fly in my mouth.
Oh! Try this pepper jelly over some warm brie. Holy gah.
And I'll tell you, since it's strained, it's really not that hot. We left the seeds in for most of the peppers, maybe 3/4ths, and were mildly surprised at how pleasant the flavor is. Doesn't burn your face off, but a background creep up after a few bites. It's perfect! Do it.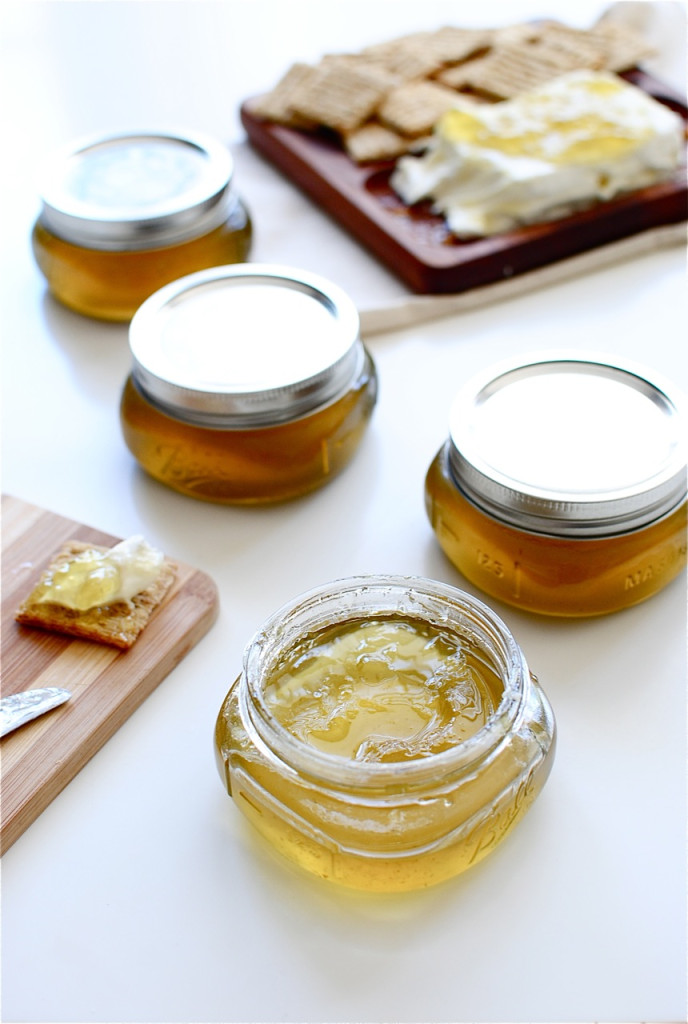 But not the dead fly part.
Hot Pepper Jelly:
What it took for about 5 half-pint jars:
* 2 cups chopped jalapeno peppers (from 3-4 cups peppers), stemmed and seeded if you prefer
* 1 1/2 cups apple cider vinegar
* 6 cups cane sugar
* (2) 3 oz pouches liquid Certo pectin
Place the chopped peppers in a large food processor and pulse until finely minced.
In a large pot, add the sugar, apple cider vinegar and peppers. Bring to a good boil for one minute. At this point, strain the mix and return it to the pot. Bring it back to a boil, for about five minutes. Add the pectin pouches and stir for about a minute.
Then just pour the mix into 4-5 sterilized half-pint jars and seal! Done. Boom.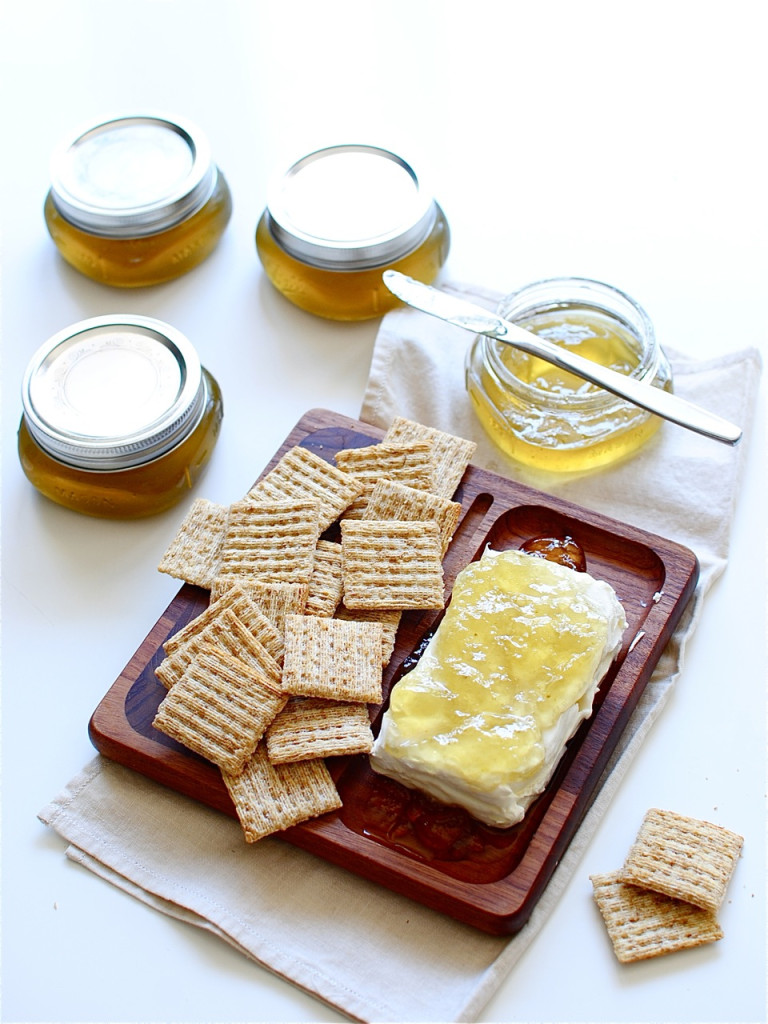 Sooooo hot! Kind of.