POWAH HOUZE.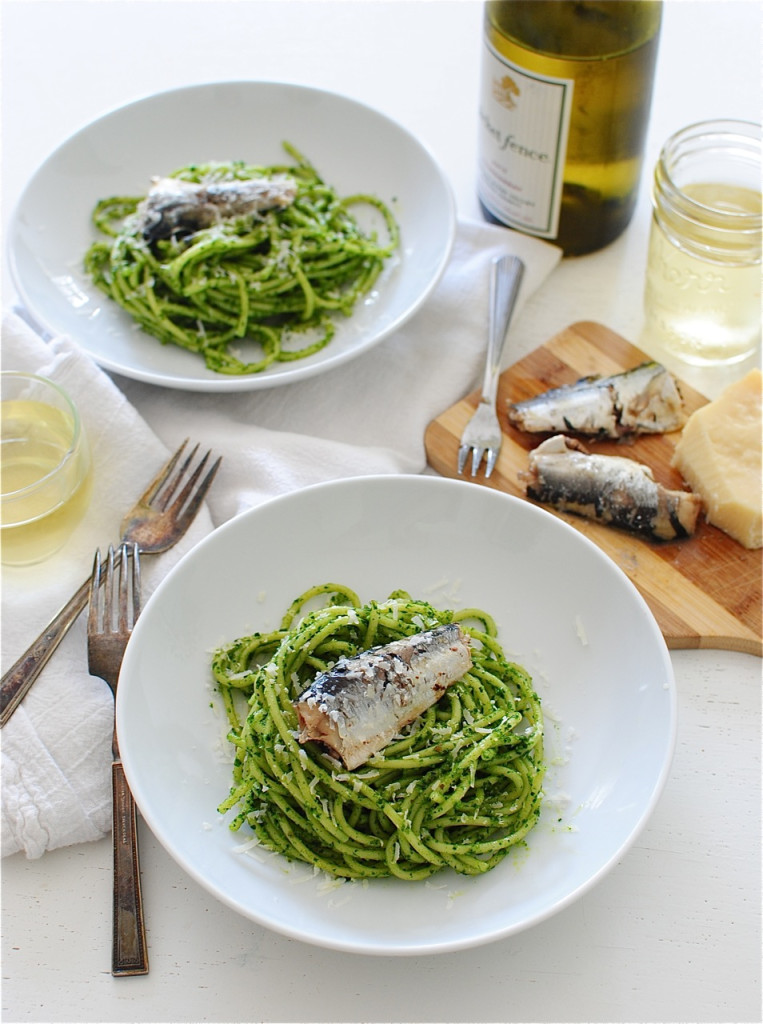 Sorry to scream. And the d-bag z instead of an s. What am I saying, you're used to this by now.
I feel like we're in this era of the year where it's like, ohhh I need health, ohhhh I need spring greens, ohhhhhhh I need more omega threez, but ohhhhhhh I need all the pastas.
This is why we're friends. I know these situations. I know these feelings. I know about needing the pastas. I know about Joey Mcintyre on the Meredith Vieira Show the other day.
Hold on, that . . . that wasn't meant for this post.
You're looking that tin of sardines and you are fa-reaking out, aren't you?
Do you know how delicious sardines are? And I hate the word delicious and I'm going to use it over and over again. Delicious, delicious, delicious. If you get the right kind, they're not over-the-top fishy, and they pack this oceany punch that'll make you feel like you're doing yoga on the sandy beaches of Costa Ricondanilana Beyoncélanda.
No, I swear that's a place.
I'm not even going to talk about the health benefits of sardines because you're smart. You know.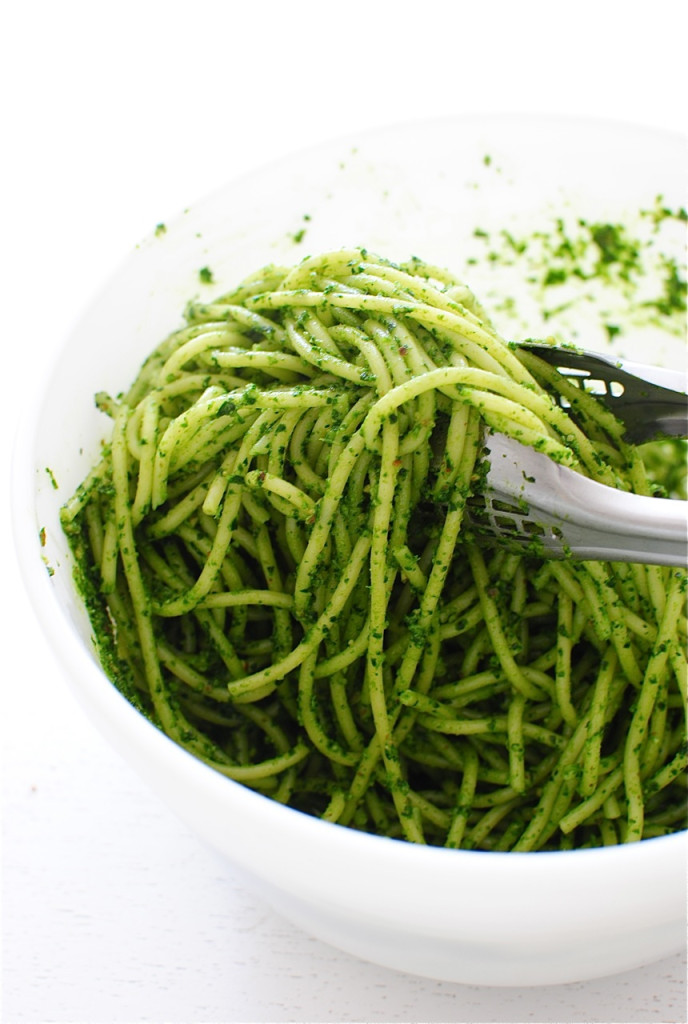 Also, kale pesto. I added parsley to zoom up my zing, but if you want straight kale I can totally dig that.
No need to steam or sauté the kale first. It's best in its raw state, and will add an earthiness to the pesto that'll make you feel you're getting a massage in the tropical islands of Balifitca TaylorSwiftica.
No, for real it exists.
I'm not even going to tell you about how awesome kale is for you because you're cool. You get it.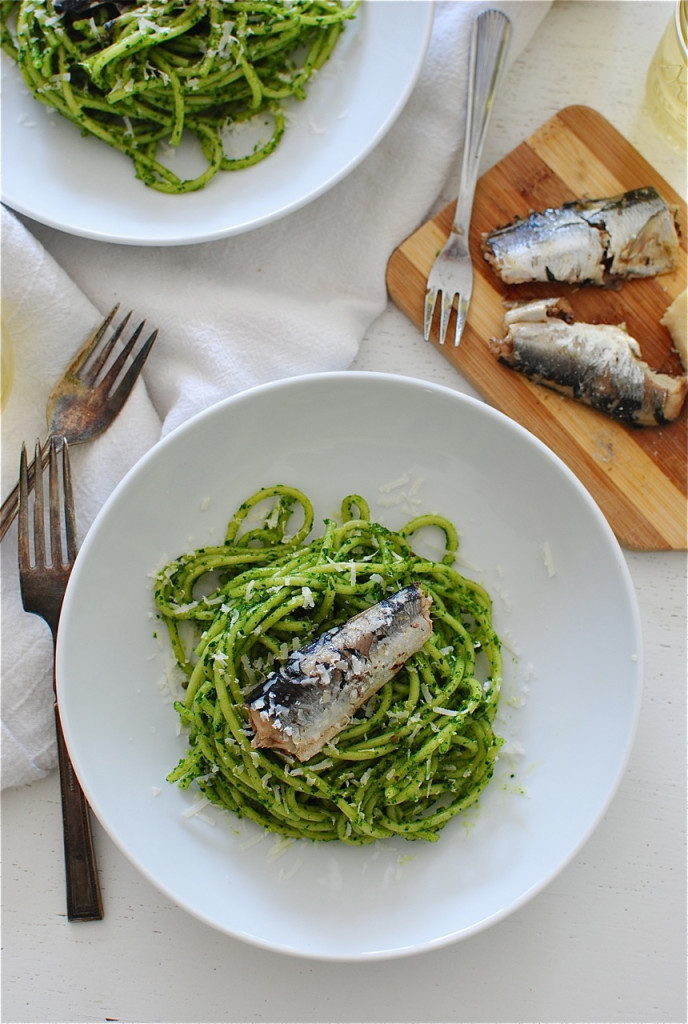 Deeeeeuuuuuuummmmm.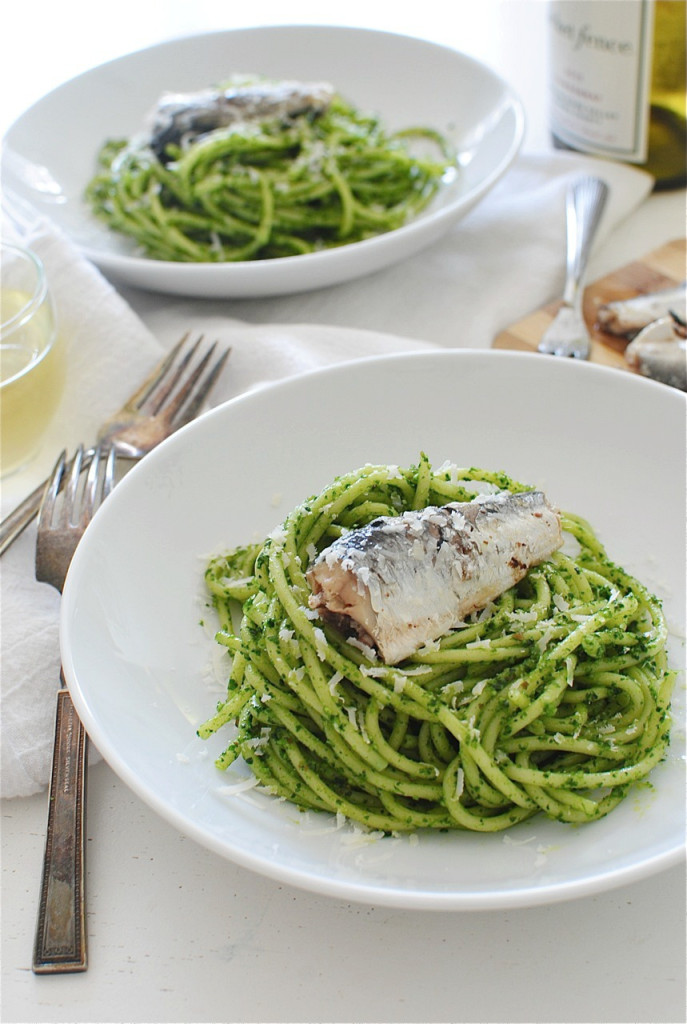 And when you start actually eating the pasta the fish will break up a little, like this.
But it's all good because you're going to look 16 years old right after you eat this meal.
Unless you're 8 or 12 years old, then that would be weird. And I'm sorry. And don't report me.
Heaven isn't too far away, you guys.
Bucatini Pasta with Kale Pesto and Sardines:
What it took for four:
* 6 large Tuscan kale leaves, rinsed
* 4 large garlic cloves
* juice from 1/2 lemon
* 1/2 cup parsley leaves
* 1/3 cup freshly grated parmesan
* 1/4 cup honey roasted almonds (dry almonds are just fine!)
* 1/2 cup extra-virgin olive oil
* 1 pinch coarse salt
* 1/2 pound of bucatini (or whole pound to use of up all of the pesto! or have some pesto leftover. whatever you want, man)
* 1 (3.75 oz tin) sardines (brisling are awesome), drained
In a food processor, add the kale, garlic, lemon juice, parsley, parmesan and almonds. Add a good pinch of salt, and with the motor running, add the oil in a thin stream until you get a beautiful silky pesto. Taste it. Need anything? More salt? Do it. More lemon? 'Mkay. Oil? It's all you.
In the meantime, boil the pasta until al dente. Drain and add to a large serving bowl.
Add half, or most, or all (!!) of the pesto (I had about 1/3 cup leftover over), and toss until evenly coated.
Serve each helping of pasta with a single sardine on top. Garnish with extra parm and a drizzle of olive oil and you're seriously so good at living right now.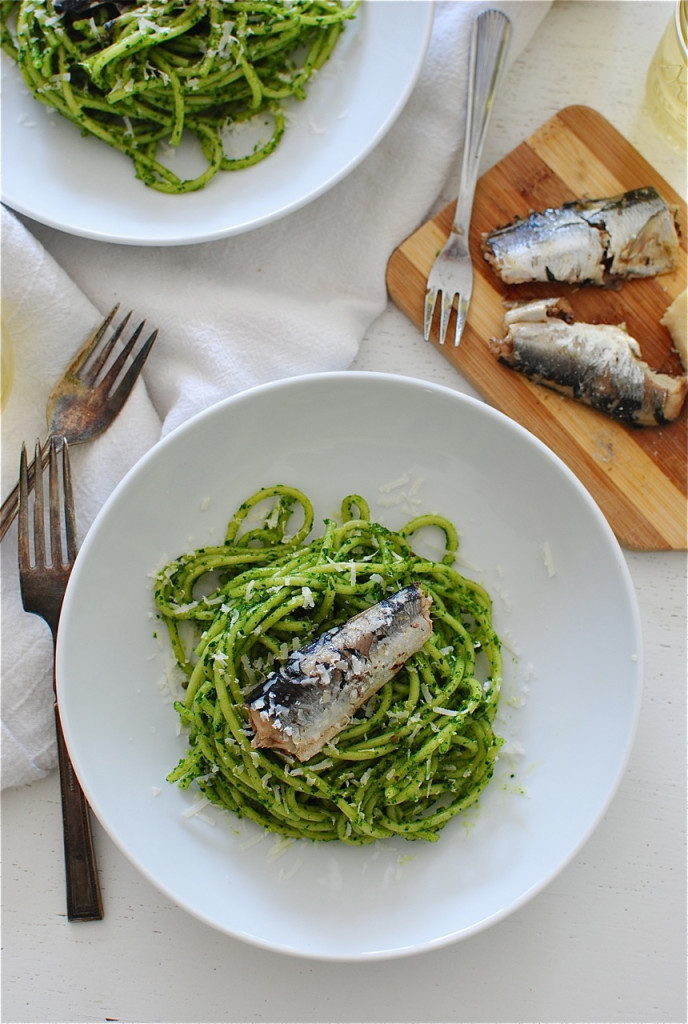 Now I want a cookie.