I  was totally going to post a recipe today. I was.
But then . . . spices separated, lentils turned to mush, there was a bitterness I just couldn't place. Sooo, let me put my thing down, flip it and reverse it, and I'll bring the recipe to you another day. In the meantime, I'll show you photos of Will! And the amazing transformation of a mini mullet monster turned righteous rocker rascal.
But let me warn you, there's a photo of hair in a little bit. Like, loose hair. Detached hair. Hair not on a head. Are we going to be okay after this?
I'm taking your silence as a yes.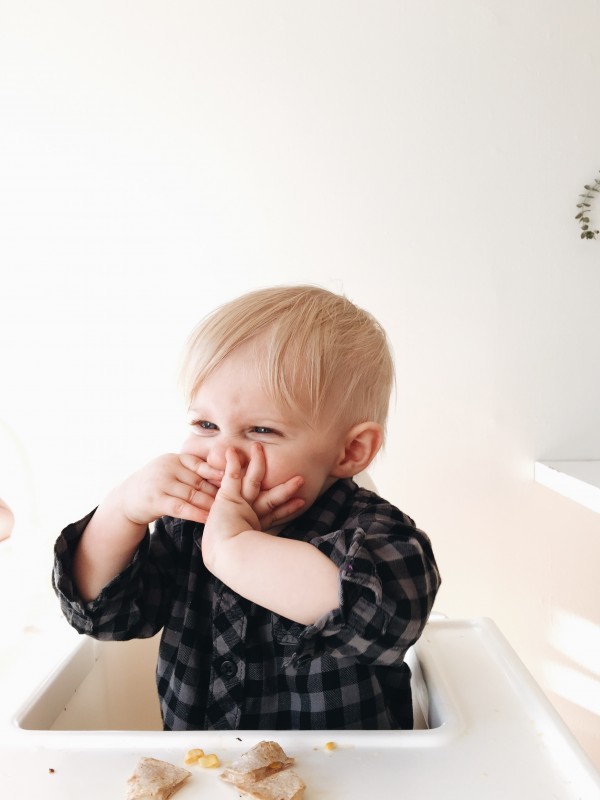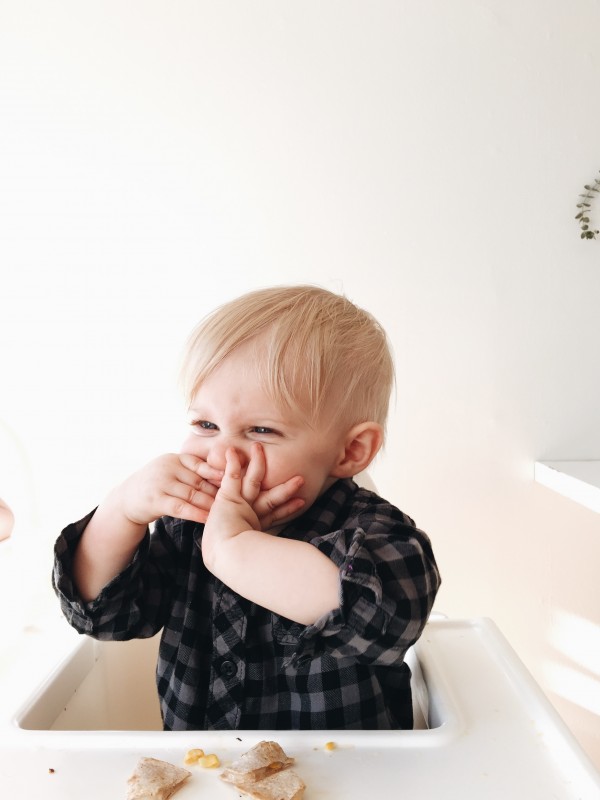 Look how giddy he is to be mullet-free.
See, I had all these glorious intentions of letting it grow out long enough to pull it back into a baby man bun. They are all the rage, you know? Can you imagine how ridiculously cute he would have looked? And completely silly, I know. The melodious rhythms of my ovaries simply weren't going to hold me back. But with barbarous protest from my husband, I had to let the dream die, and get my snip on. Such is life.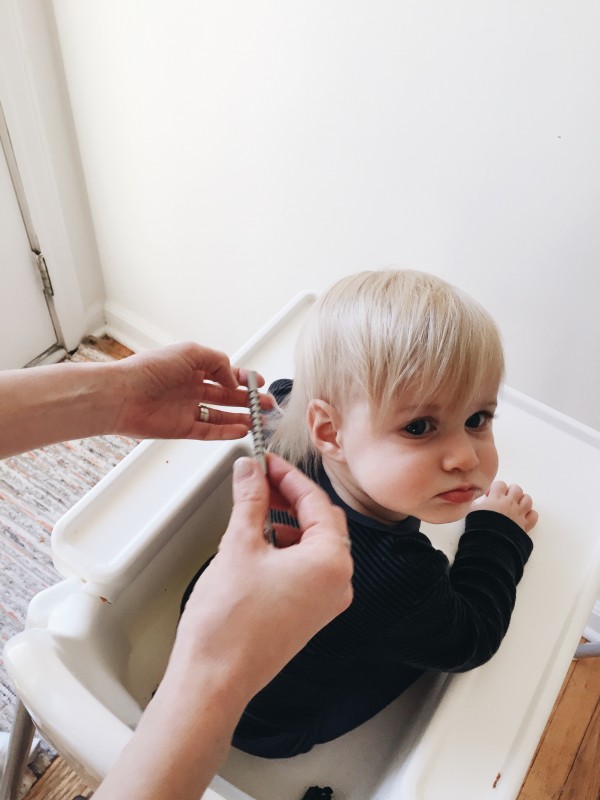 Look at this mouth. He's been making that expression off and on lately. What is that? He looks like an old man with no teeth. I can assure you, he's certainly not old. And he has like, six entire teeth.
I took a straight edge razor and got to work! I actually cut Aaron's hair, so it's obvious I'm extremely skilled in this field.
Just don't move your head.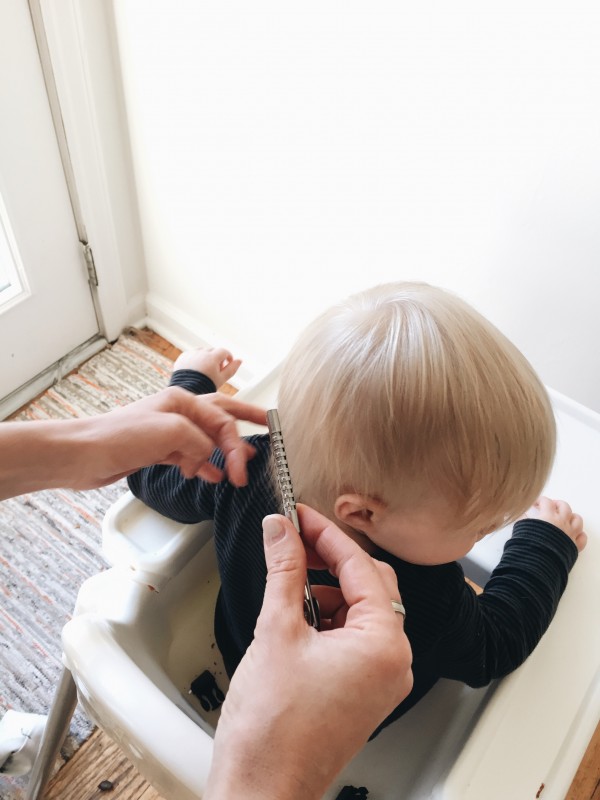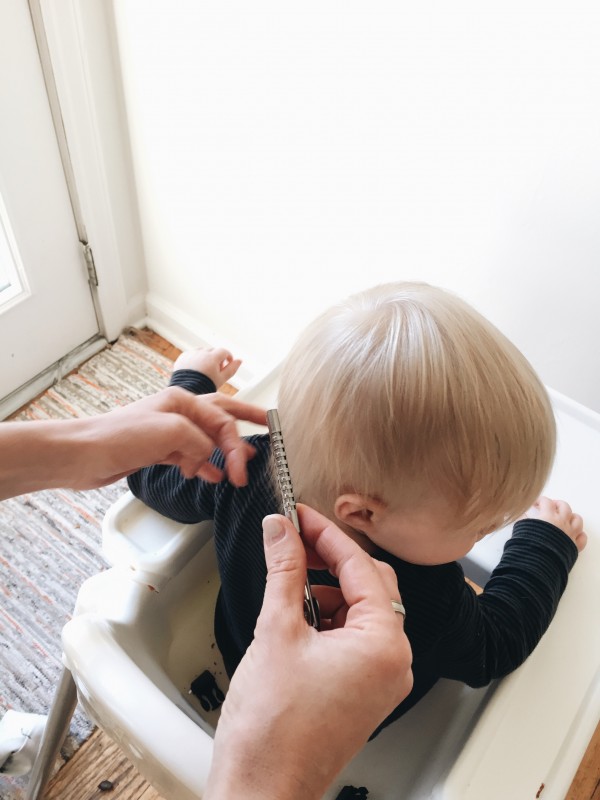 Snip snip.
Snip.
WILL DON'T MOVE YOUR HEAD.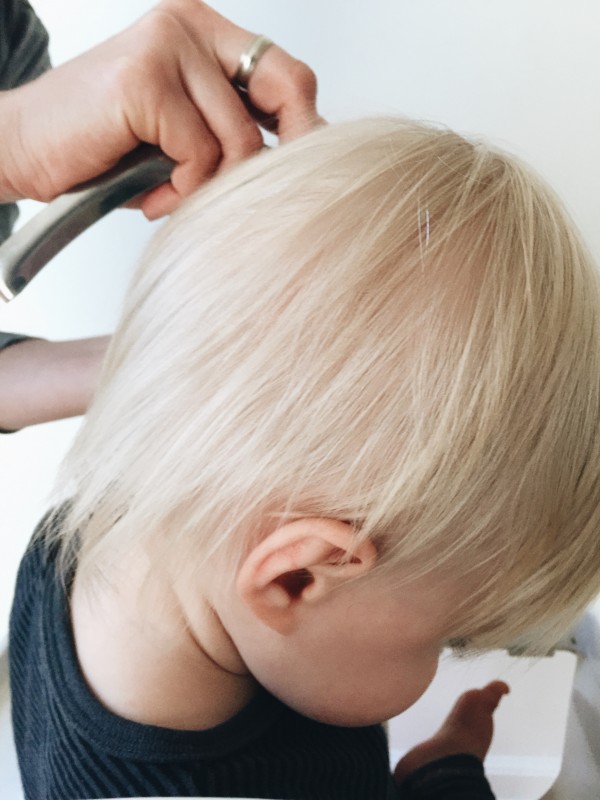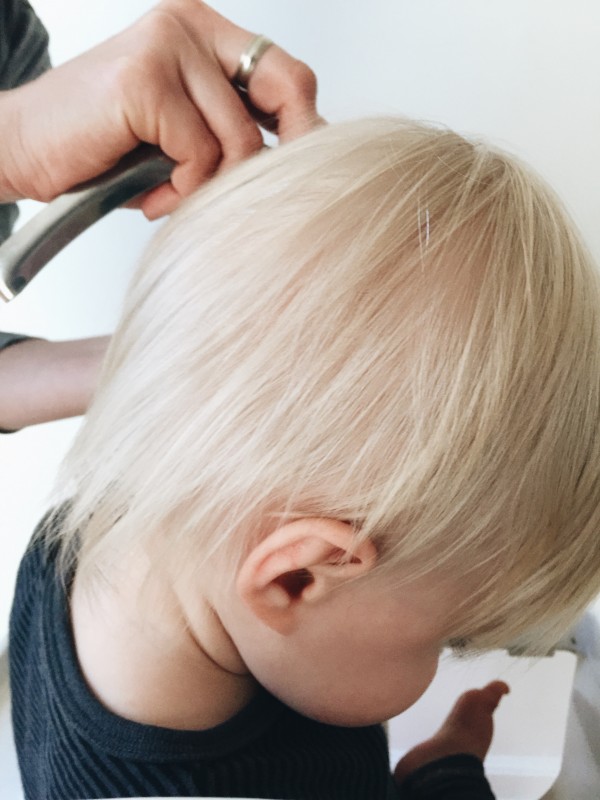 I went for a faux-hawk look, keeping it on the mild side. Took it up a little high on the sides. A little thicker on top. Short in the back.
Just call me Vidal Sassoon. But without the Sassoon part. Or the Vidal.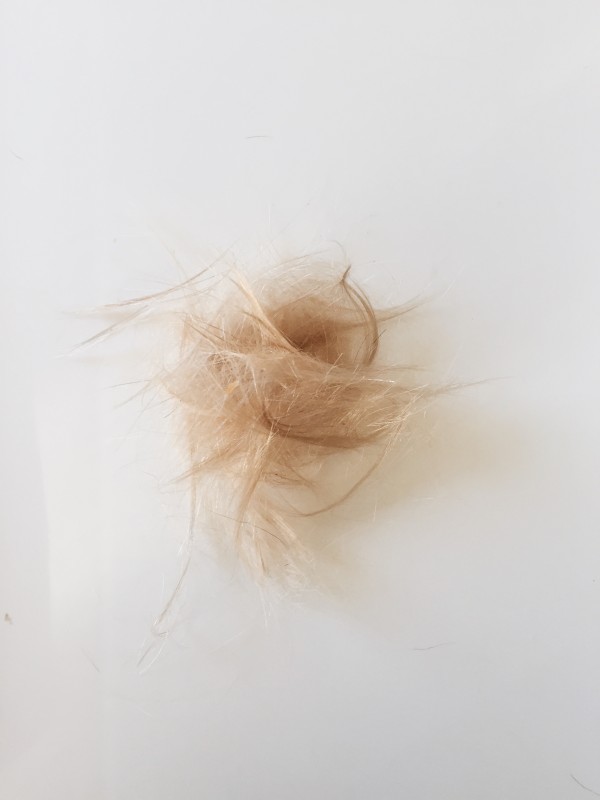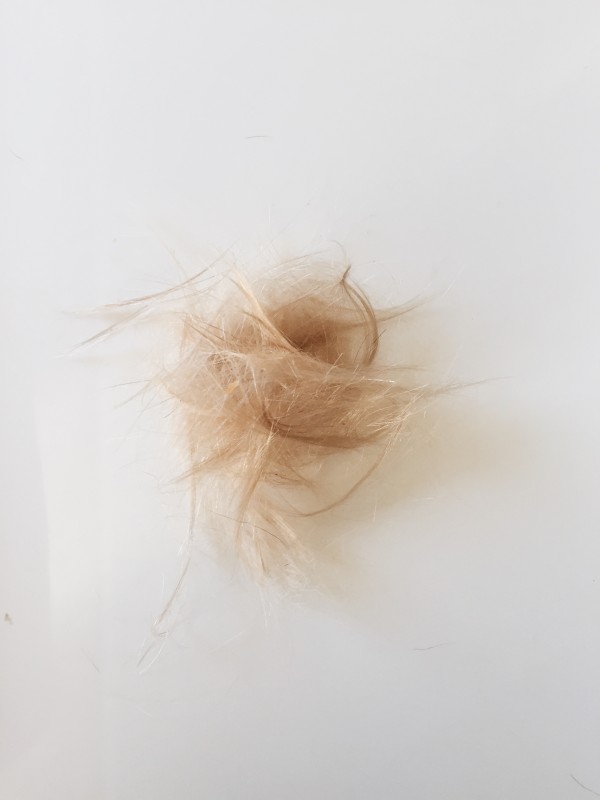 And there it is. A pile of hair on a food blog. Excuse me while I reevaluate my life choices.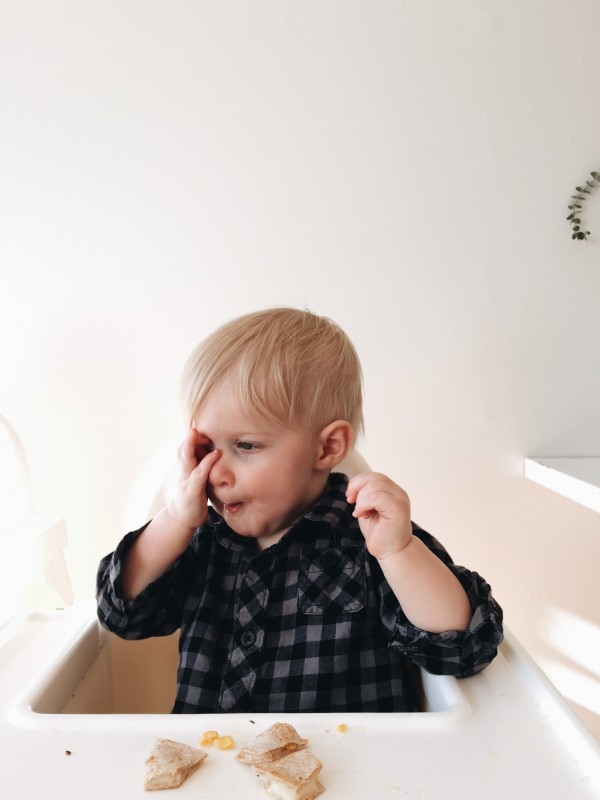 "I'm not crying, I just have something in my eye."
I just want to clarify, that's a quesadilla on his highchair, not hair. Thank you. You may proceed.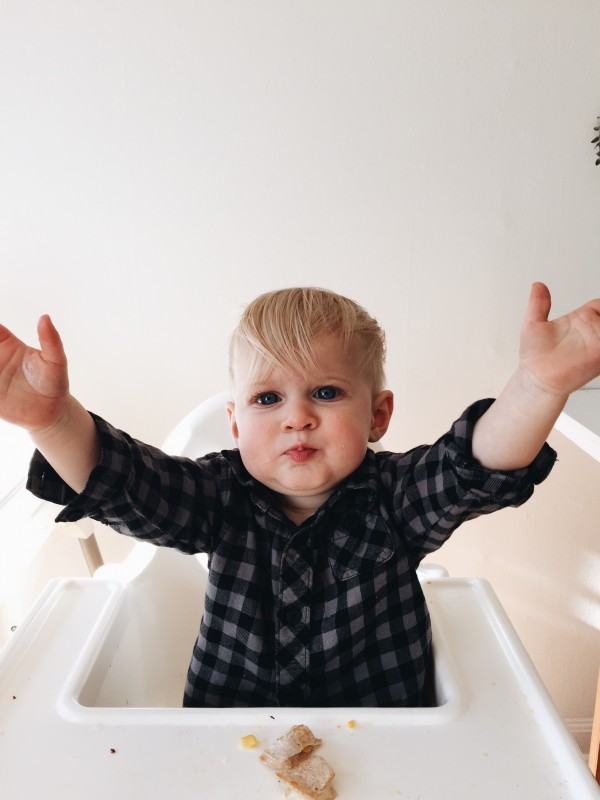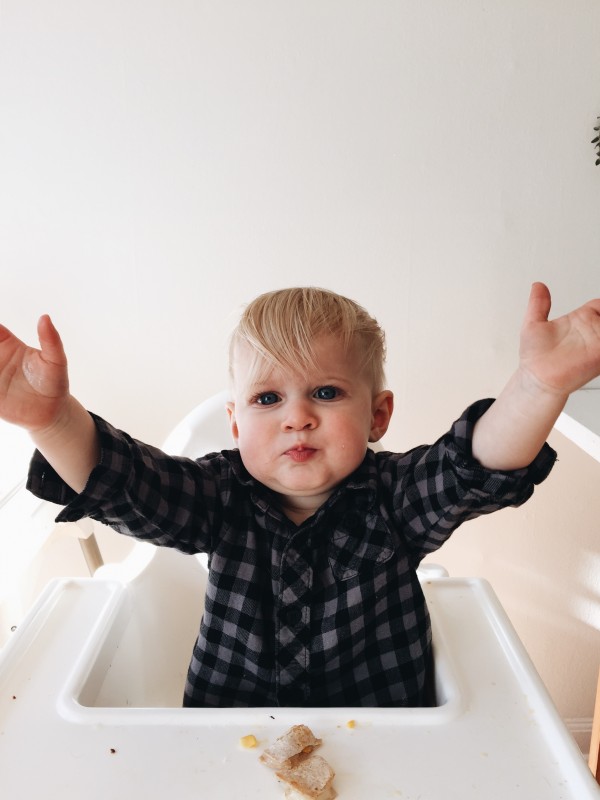 Will for president!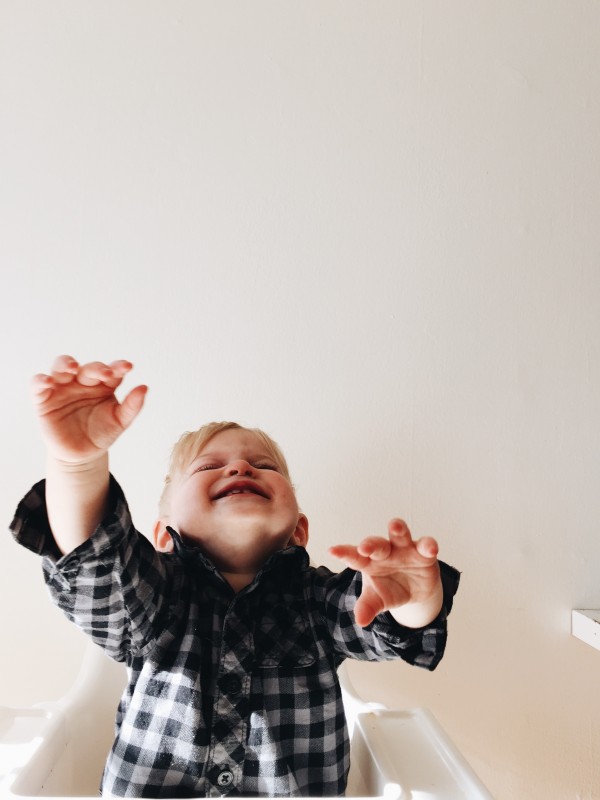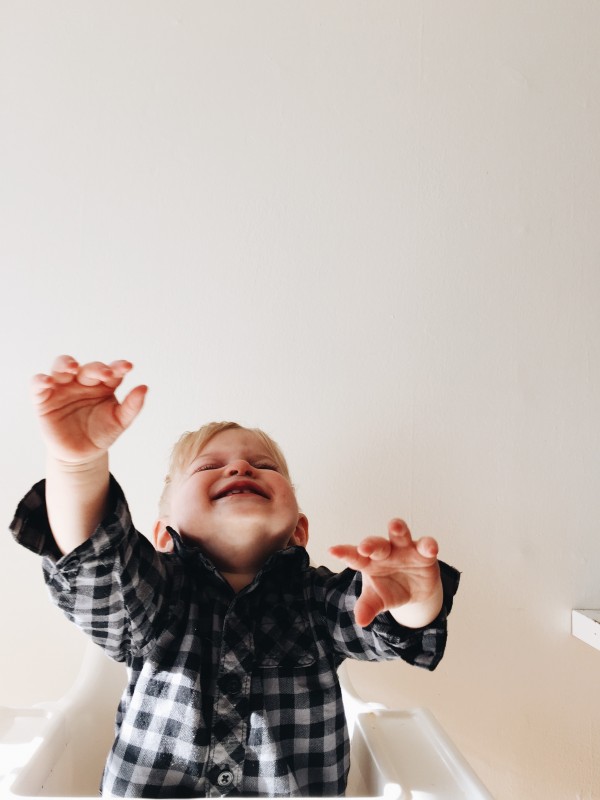 "Future . . . so . . . bright . . . "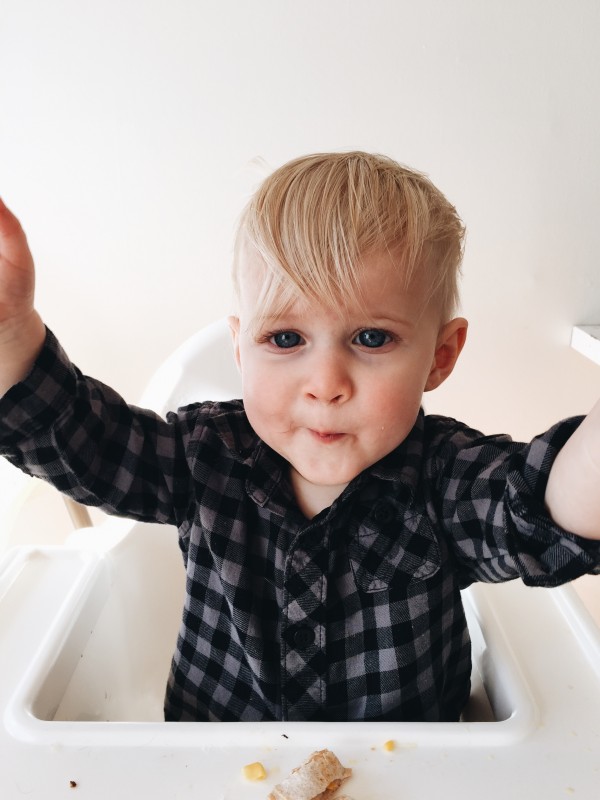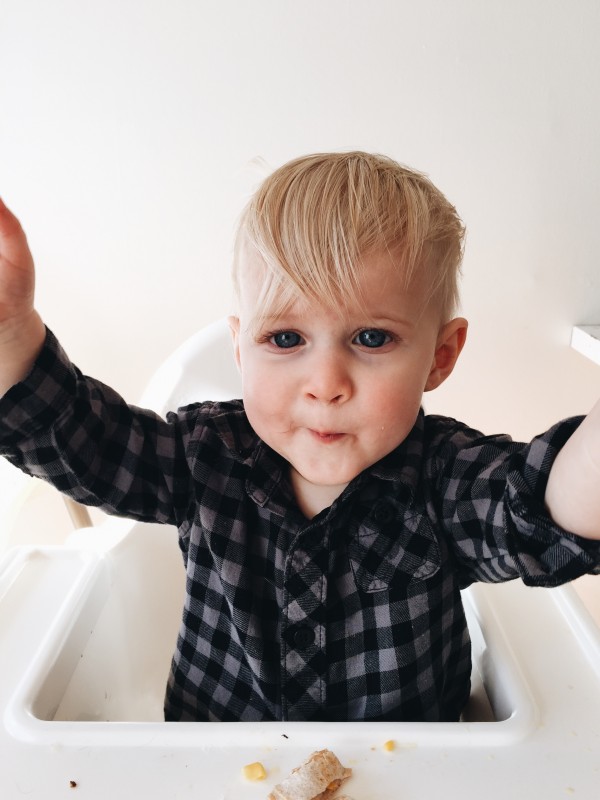 "Hey, girl, hey. You into apples and peanut butter? Coo, coo."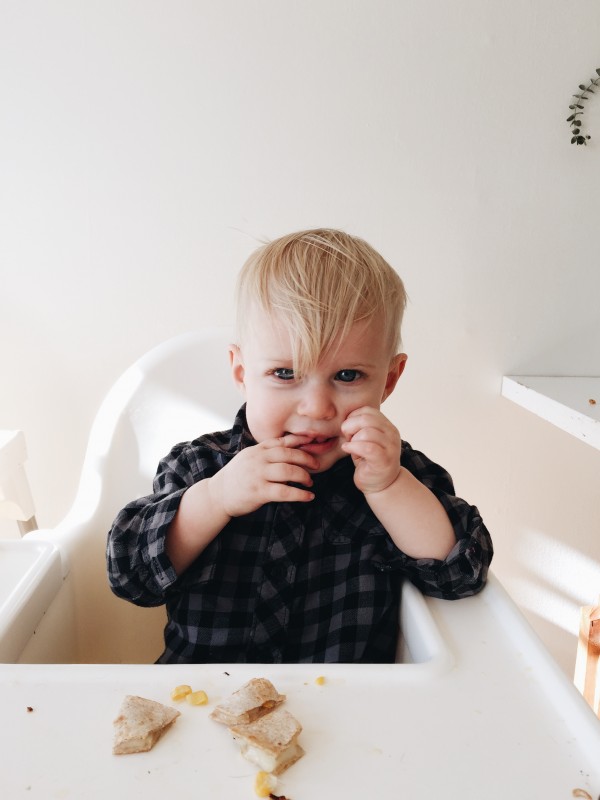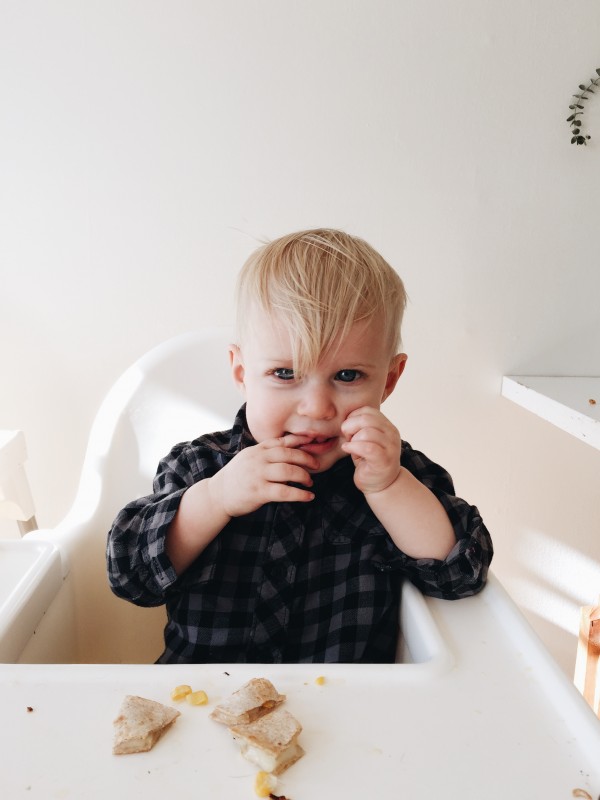 "How you doin'?"
How am I doing? How am I DOING? I'll tell you how I'm doing. I'm a bonafide wreck, son. A complete disaster. You're never leaving the house for as long as you live. I'm going to sew you to my c-section scar in the middle of the night.
You know what, now that I say that out loud, I guess I can kiiiind of hear how I may sound slightly unhinged. So, let's scratch that last part. You're free to go destroy something.
Thanks for humoring me in what probably felt like four months just now. I do have a Natalie show in the works, but I'll save it for a day when another recipe totally blows.
Oooo! Maybe I should try cutting my own hair today . . .