Just letting you know now. This ain't about no fancy pancy ingredients. This is about THE ART OF TRUE LIVING.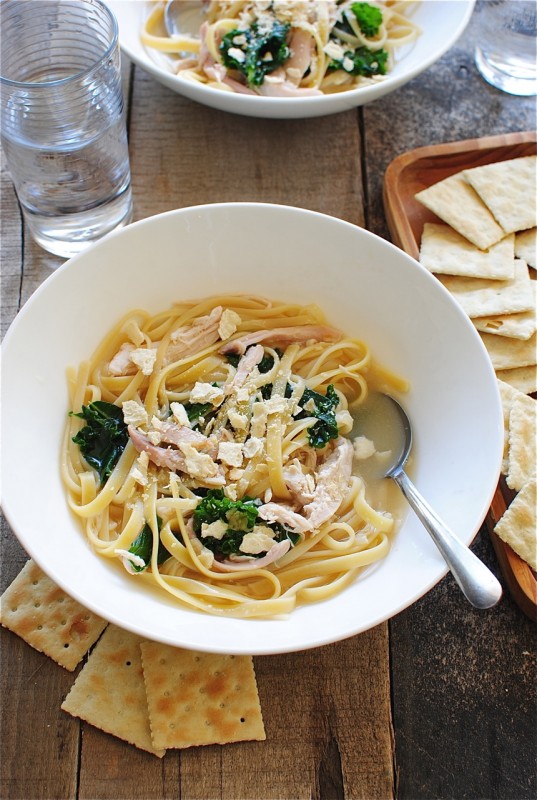 Yeah I don't even know what that means.
I think what I'm trying to tell you is that this recipe is so simple, it's almost funny. But it's classic! It's like a good pair of jeans. A good pair of jeans in your mouth.
Have I ever told you how much I love jeans? Gah, I could wear jeans every single day ever and I wouldn't even be joking. Except lately I've been more into long skirts. Like super long to the floor slightly bohemian skirts. With little shirts tied at the waist. Doesn't that sound cute?
Never mind.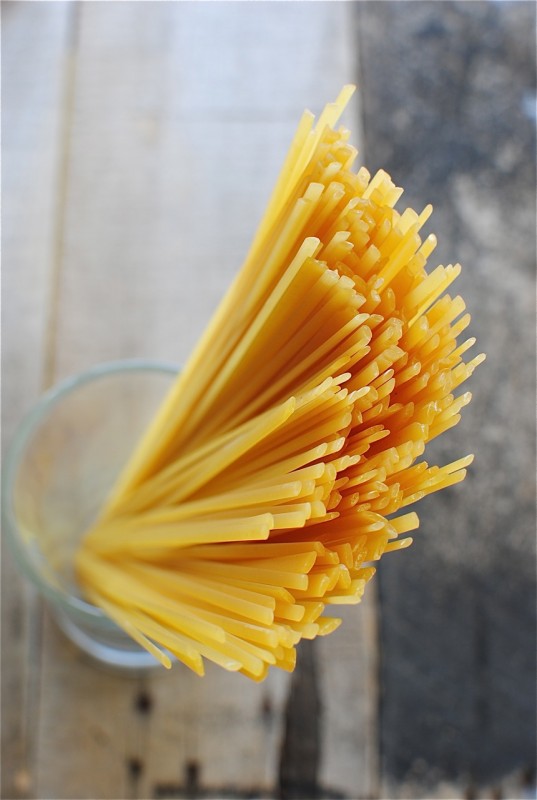 Get this. So my plan was to use thin spaghetti in this chicken noodle soup, but I couldn't find any in my pantry. But I REALLY THOUGHT I had some, ya know? So I ended up using a mix of linguine and fettuccine, because it's life and out of our hands. And it was fine and great and great and fine and fine. And then yesterday when I was in the pantry looking for granola, THERE WAS THE SPAGHETTI. Right there. Just flippin' me the bird.
Speaking of, don't even think about boiling a chicken for this. If you do, your basement will be haunted with cave crickets for the rest of your liiiivveeess hohohohahah HAHA HAHAHAAA.
Just shred a rotis and call it good.
And to gild your lily face, throw in your favorite garden green. I chose kale, sans caterpillars THANK YOU VERY MUCH.
I'm screaming at you a lot today. I'm sorry.
OR AM I?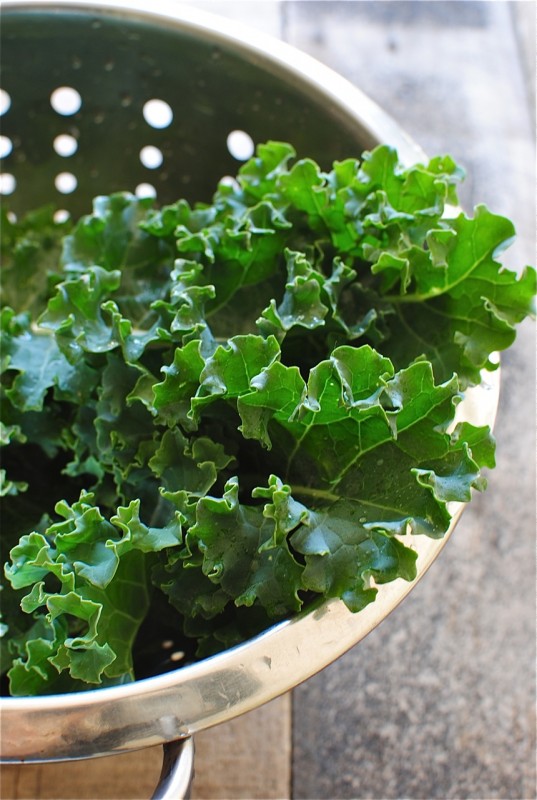 THE MOST important, crucial, grave part of this meal is obviously . . . the saltine crackers. I can't stress this enough. When you add those classic little flaky bits of splendor, so many things in your life will start to make sense and you will seriously experience a clarity like none other.
Or is it no other? None other? No other? Pushover? Turnover? Step brother? Choreographer?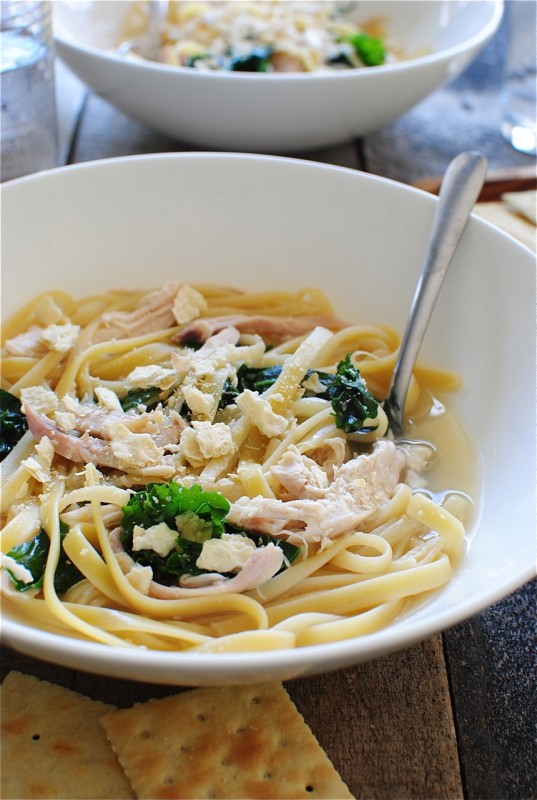 Slurp.
Easiest Ever Chicken Noodle Soup with Kale:
What it took for 4:
* 6 cups chicken stock
* 1/2 pound spaghetti, or any long noodle you dig
* 1 rotisserie chicken, shredded
* 4 cups chopped or torn kale
* coarse salt and freshly ground pepper
* 13 million pounds of saltine crackers
Bring the stock to a light rolling boil. Add the pasta and cook until mostly al dente. Add the chicken and kale, simmer another 2 minutes or so. Season well with salt and pepper.
Garnish with a TON of saltine crackers.
The end.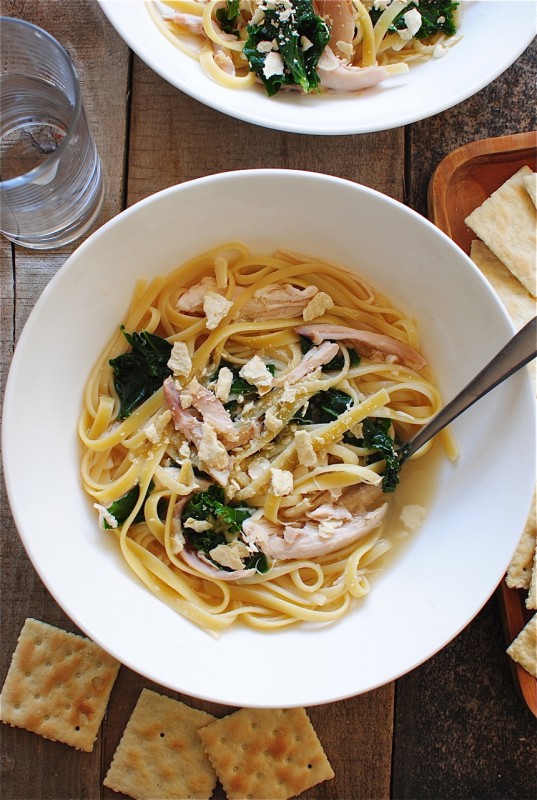 By the way, add more saltines.