Or we could just call it PPPPPPPPPPPPPPP.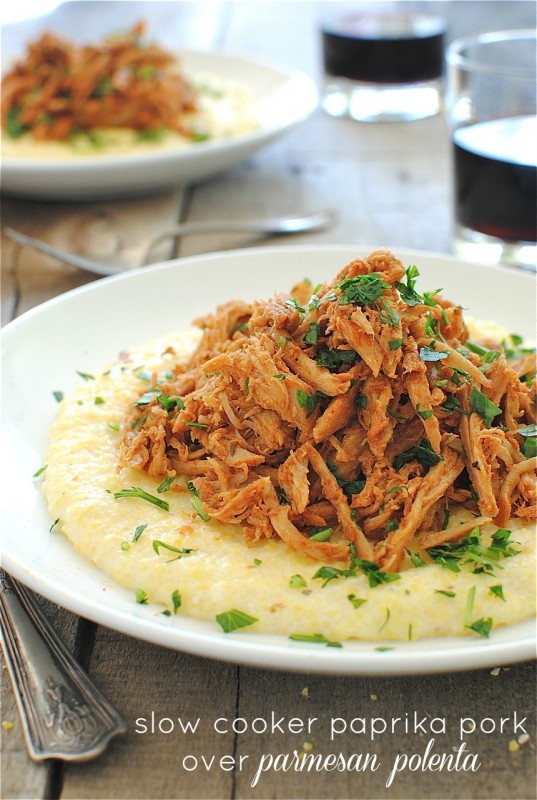 It's like the scene in Friends when Joey was on set as a soldier (and almost missing Monica and Chandler's wedding!), and his counter actor soldier guy keeps spitting all over him because, "when you enunciate, you spit!"
It's totally like that. (soldier costume sold separately)
WHICH, by the way, did you know pork tenderloin shreds just.as.marvelously. in a slow cooker as say, a pork butt or shoulder?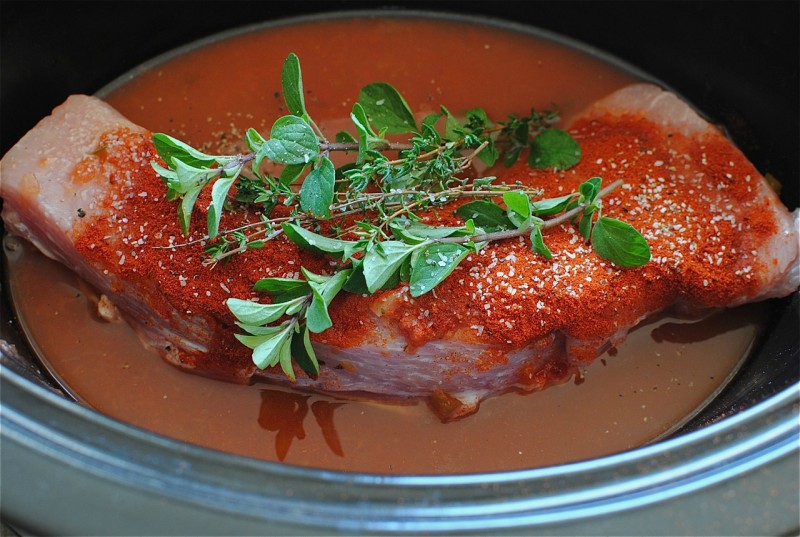 Toooootes. (it's been a long time. go easy on me.)
McGoaaaaates. (yeah now you're officially allowed to push me off a cliff.)
But really! This was my first time ever putting a pork tenderloin in a crock pot and let me just say –
Bev: 1
Pulled Pork Tenderloin: HA-ZERO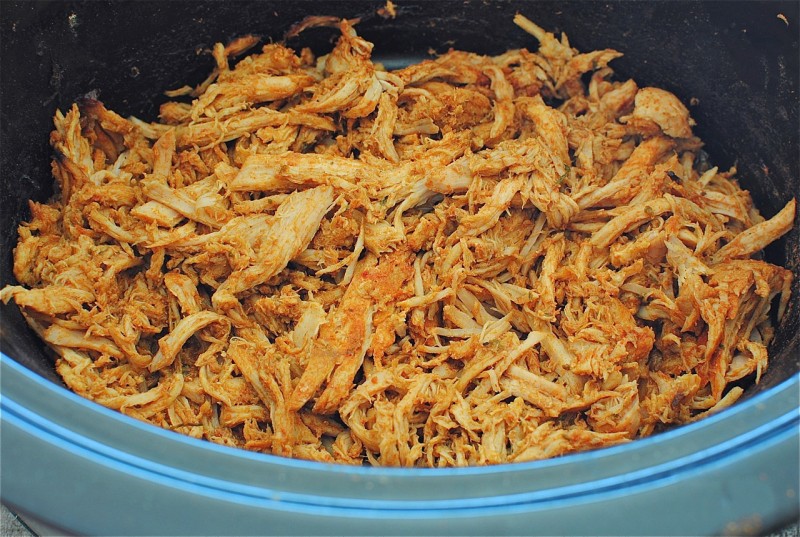 I can't tell you how excited this made me. I kept chirping around the kitchen to myself and air, "it shreds! it totally shreds! it shreds like a butt! it shreds like a shoulder! and it shreds! hey guess what it shreds!"
(that cliff is looking mighty tempting, isn't it?)
And okay I have a secret. I dumped 47 gallons of parmesan cheese into this creamy polenta and didn't tell Aaron and he just ooooohed and aaaaaahed and I just hee hee hee-haaaaawed inside.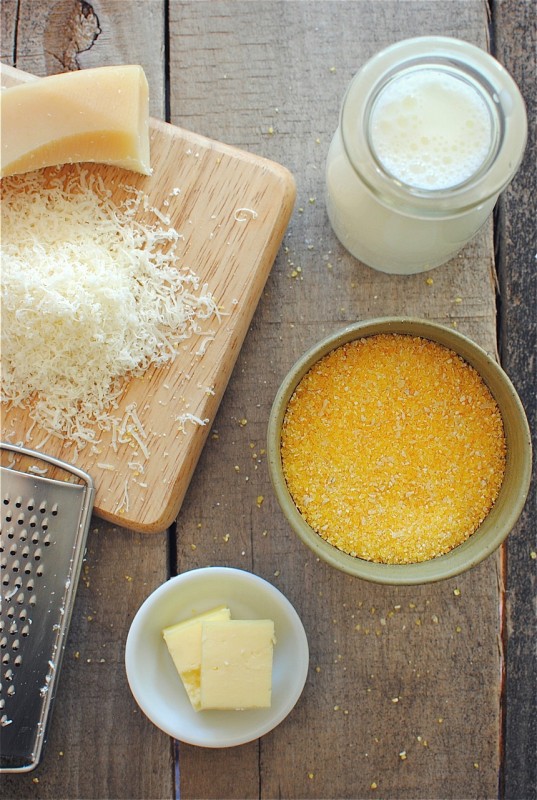 Bev: 2
Aaron: HA-ZERO.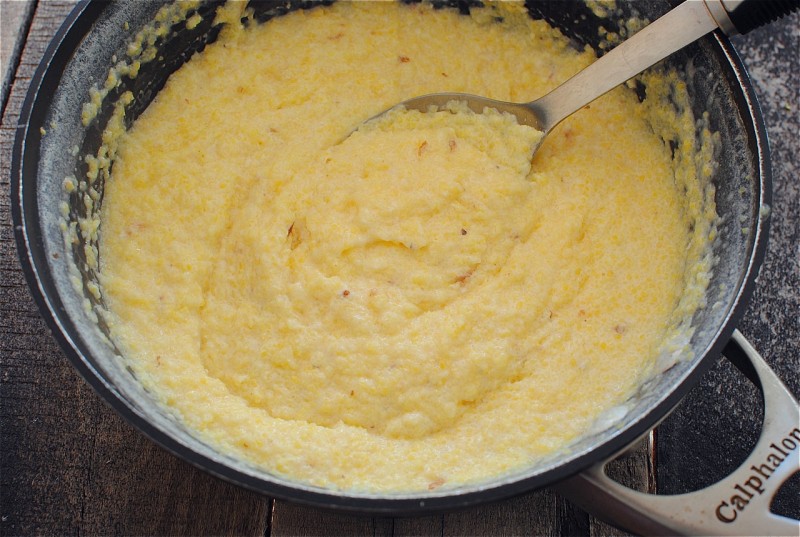 If I beg of only one thing from you in our life together. . .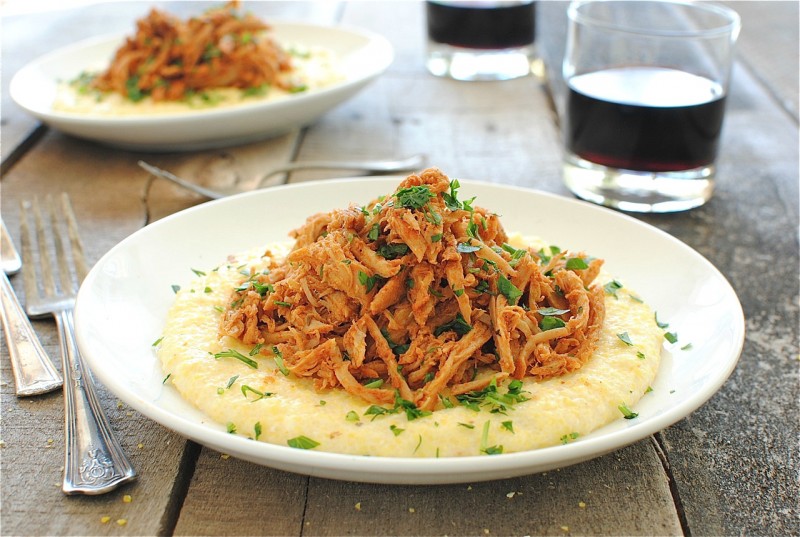 May it be this. (and to probably not push me off that cliff I mentioned.)
Slow Cooker Paprika Pork over Parmesan Polenta:
What it took for 4:
for the pork:
* 1 pound 8 oz pork tenderloin, trimmed of any excess fat
* 1 cup chicken stock
* 1 cup salsa
* 2 Tbs. smoked paprika
* 2 sprigs fresh oregano
* 2 sprigs fresh thyme
* 1 large pinch salt and pepper
for the polenta:
* 2 cups milk
* 2 cups water
* 1 cup polenta
* 2 Tbs. butter
* 1/2 cup freshly grated parmesan cheese
* 1 pinch coarse salt
In a slow cooker, combine all of the above ingredients (not the polenta. how funny would that be. HOW MAD would you have been!?) Anyway, throw it all in and cook about 3 hours. Stick two forks down in it and shred the pork right in the juices. Cook 1 more hour.
Bring the milk and water to a slight boil. Stir in the polenta and whisk until creamy and thick, about 5 minutes. Take off the heat and stir in the butter, cheese and a pinch of salt. Whisk to combine.
Serve a good mound of paprika pork over a bed of creamy polenta.
Garnish with parsley if deesssaaahhhhred.
I can't wait for you to make this.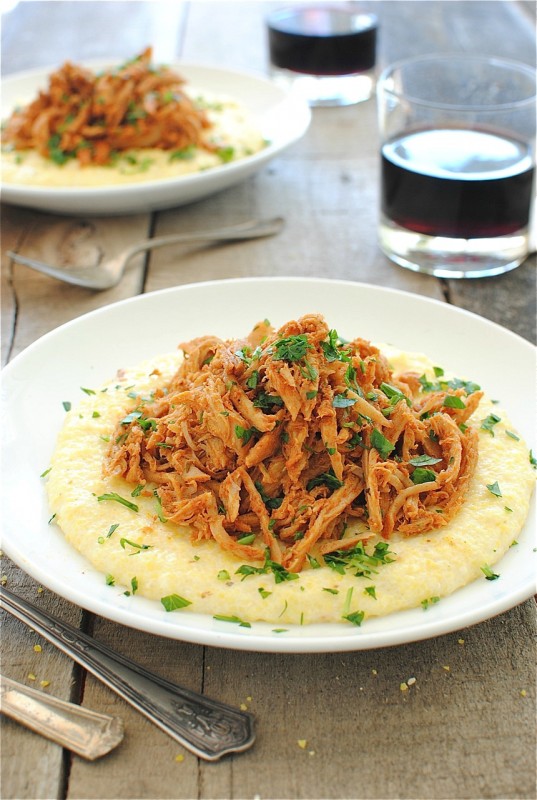 Bev: 3
Life: HA – yeah I can chill.