OMG. We have to have a meeting right now.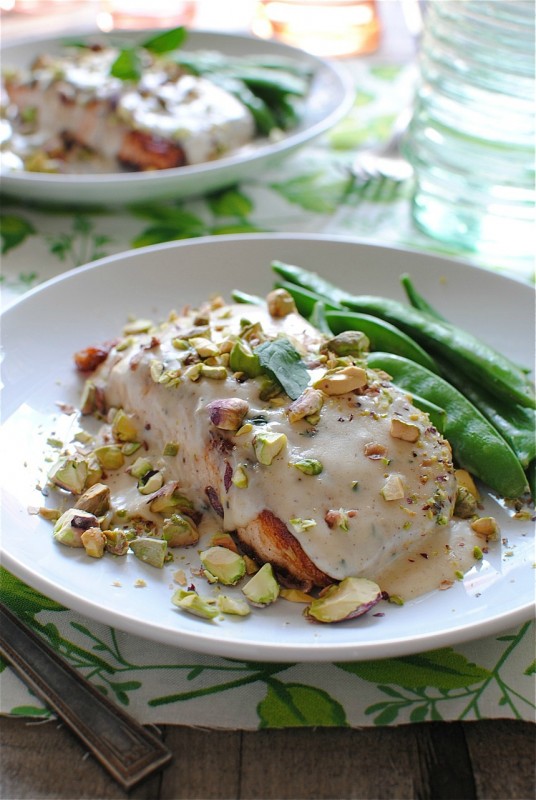 Sooooo I finished Gone Girl yesterday. ohhhhhhhhforthefreakinglove.
I've had a number of you ask for my final thoughts on the matter, and without any spoilers, I've collected my overall take on the ordeal, and I've come to a most substantial conclusion:
W.T.F.
Part one: SO HOOKED. Got me got me got me. Loved how the story unfolded and punched you in the brain. Loved to hate. Loved how each chapter ended with you going, oh duuuuude whaaaaaatttttt.
Part two: ARE YOU KIDDING ME. Brilliant! (If I say brillz I'm afraid you'll paper cut my spleen.) This is going to sound so creepy but like, I totally think like that. A mental psychopath. Yep. Call it what you will, but, I admired it. The whole dang twisted masterminded thing. Aaaaand you want me in jail.
The end: . . . I'm sorry, what? No really, where's the rest of the book?
Overall opinion: Genius. I seriously already miss it. The end could have not sludged through a pile of crap but I absolutely loved the mind game roller coaster what does it all mean who do I hate more OMG this is like our own little book club! Except I'm not spilling red wine on your new blouse. What should we read next? Eeee! Okay so do you think Reece should play Amy in the movie!? Now that I've finished the book, I'm not so sure. Who should play Nick? OH I SHOULD AUDITION. (For Amy, not Nick.)
Next meeting topic: this freaky awesome dinner that puts the holla back, y'all in cream sauce.
It's a weeknight meal. It's a date night meal. It comes together in about 20 minutes. It's unbelievably decadent with zero fuss AND you still get your omega 3 on. B to the oom.
And it's covered with pistachios. I'm sorry but there is no greater joy in life than cracking open the little pistachio shells with your front teeth and sucking all the salt off like a little squirrel in the woods.
Really, make this. I cannot stress it enough. You don't want me to beg, do you?
BECAUSE I'M NOT AFRAID.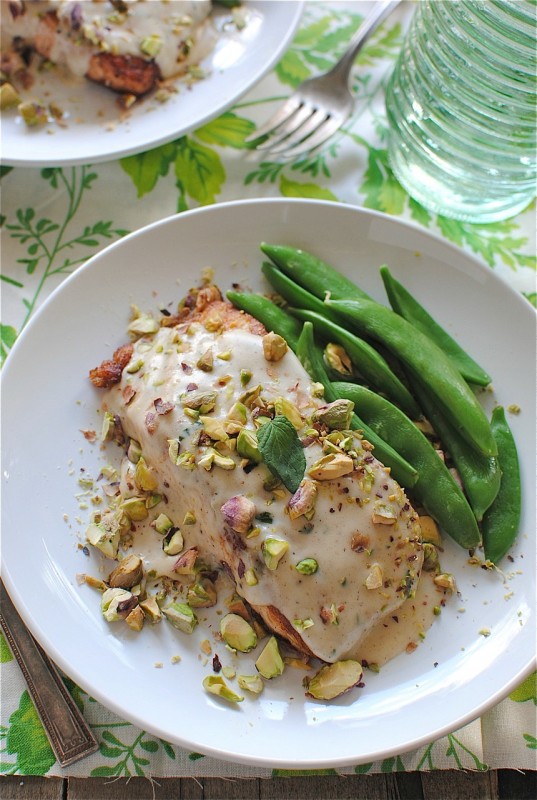 This meeting is adjourned.
Pan-Seared Salmon with a Pistachio Mint Cream Sauce:
What it took for 2:
* 2 Tbs. butter
* 2 fresh salmon fillets
* 1 Tbs. all-purpose flour
* 1 cup heavy cream
* 2 tsp (or more!) freshly chopped mint (from one long stem)
* 2 Tbs. fresh lemon juice
* 1/4 cup roughly chopped pistachios (or more!)
* coarse salt and freshly ground pepper
Heat the butter in a large skillet over medium high. Season both sides of the salmon with salt and pepper and sear in the pan for 3 minutes on one side. Flip and sear 2 more minutes. Remove from skillet and cover to keep warm.
Back in the skillet, add the flour to the melted butter and whisk until smooth, about a minute. Add the cream and lemon juice; continue to whisk, as it thickens, maybe 3 more minutes. If that. Add the chopped mint and a pinch of salt and pepper to the sauce. Taste it. UUUUUGH.
Serve salmon with a good and I mean GOOD drizzle of the cream sauce. Sprinkle the chopped pistachios over the the dish and serve with a steamed veggie, like the snow peas.
You don't EVEN know.
* the sauce makes enough for 4 salmon fillets. So you could either sear up more fish, or cut the sauce in half if it's just the two of you. Or keep the sauce as is and stick a straw in it. We clearly know the right answer here.
Don't forget to enter my giveaway for Aida Mollenkamp's new cookbook Keys to the Kitchen!