I remember being a youngster and eating a stuffed chicken breast for the first time and thinking, "dude, how did you get all this stuff IN there?" Then my mom ran at me with a chef's knife aimed at my head, came to an abrupt stop 2 inches away from my deer-in-the-headlights sweaty face and gently answered, "I slit the chicken in half, sweetie." while gazing at the blade like an escaped inmate.
You can see how these things might affect someone, right?
I've been planning on stuffing a chicken breast for some time now. I have really needed to stuff something. Anything. The desire was so strong yesterday afternoon that I nearly stuffed my sofa cushion with asparagus.
You guuuuuuuys, I didn't nearly stuff my sofa cushion with asparagus!
It was arugula.
So, with an impending mini-vacay to Boulder to see this girl, it was pertinent that I stuffed something quickly, or else that something might have turned into a someONE.
DU DU DUUUUUH.
Again, the effects of childhood memories can be powerful.
If you have this same urge to stuff something, I encourage you to please do it quickly. Foaming at the mouth and running through the front yard with a huge knife and a bag of shredded mozzarella cheese is not becoming. ON ANYONE.
And while you're at it, go ahead and wrap whatever it is you just stuffed with some good, salty prosciutto. ommmgggforrreaaaaal.
p.s. Laura, I promise not to kill you.
Prosciutto-Wrapped Chicken Stuffed with Basil and Cheese: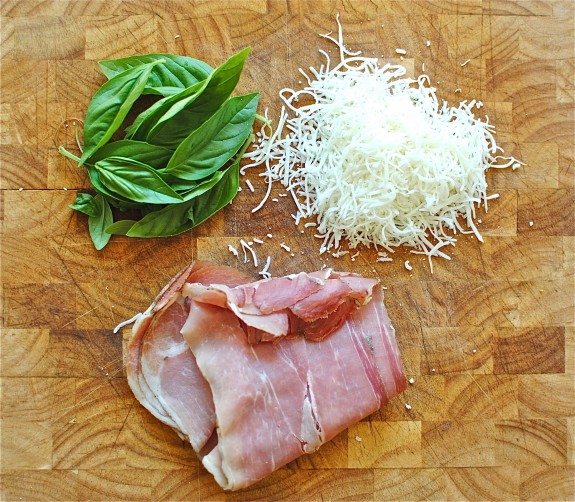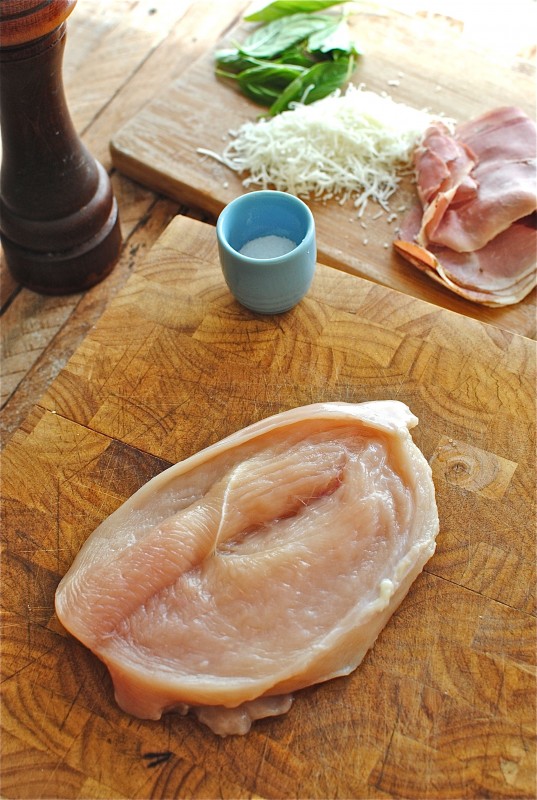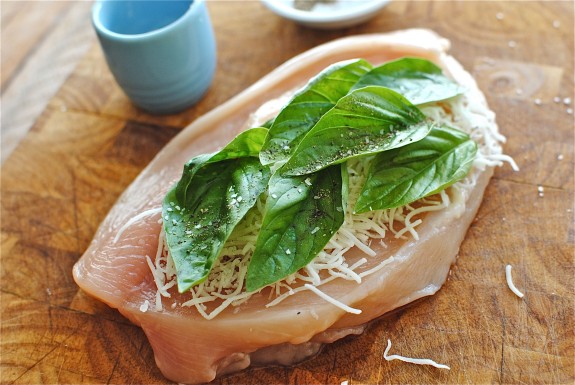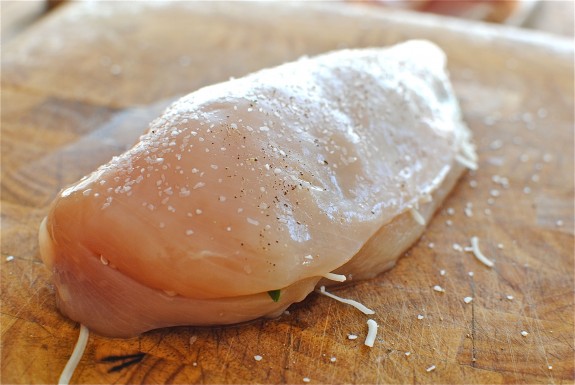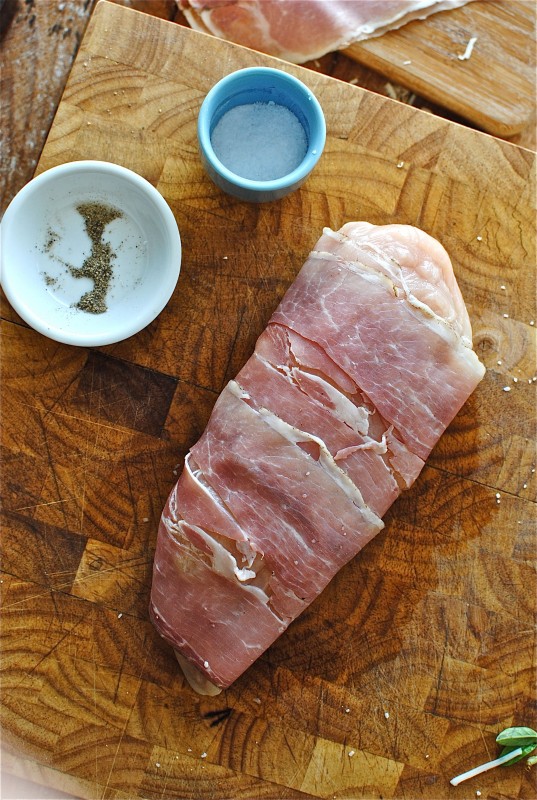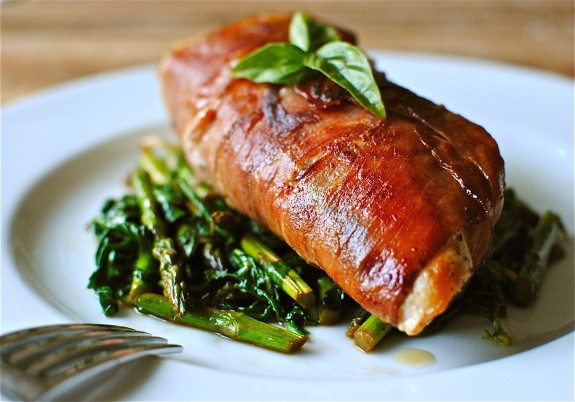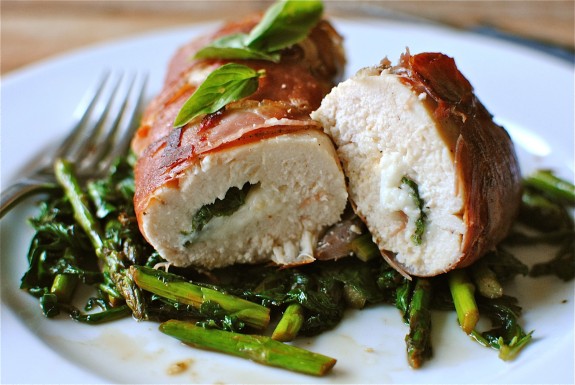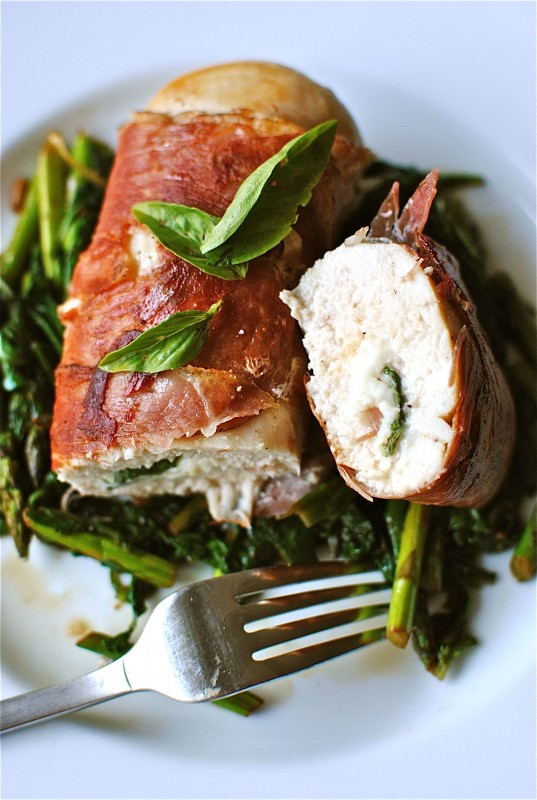 What it took for 2:
* 2 boneless, skinless chicken breasts
* 4 slices prosciutto
* 1/2 cup basil leaves
* 1 cup shredded mozzarella
* 1/2 bunch asparagus, ends trimmed and cut into 2-inch chunks
* 4 cups arugula
* 2 garlic cloves, minced
* 2 Tbs extra-virgin olive oil
* juice from 1/2 a lemon
* pinch of salt and pepper
Season chicken breasts with salt and pepper on both sides.
With a sharp knife, slice the chicken breast in half, but not all the way through. Layer 1/2 cup shredded cheese, followed by half the basil leaves. Sprinkle a little salt and pepper on top and fold the breast flap (gross?) back over.
Lay the chicken breast on top of the 2 prosciutto slices and wrap around the breast.
Heat the oil in a medium skillet over medium. Add the chicken breasts to the pan and sear on each side roughly 6 minutes, until the chicken is cooked through and prosciutto is nice and crisp-ay. Remove from pan and set aside to rest a few minutes.
Back in the pan, add a little more oil if needed and add the garlic; bloom 30 seconds. Add the asparagus and saute 3 minutes, until crisp-tender. Toss in the arugula and wilt, about a minute. Add the lemon juice and season with a little salt and pepper, for good measure.
Serve chicken over a bed of sautéed greens, and get. on. it.