Chicken.
It's a win-win.
No matter what you do with it, you're sure to wear giddy pants while eating it.
Grilled, seared, stuffed, shredded, poached, baked; honestly, the world is your oyster. I mean chicken. The chicken is your oyster. I mean, the world is your chicken. Wait, the chicken is your chicken!
. . . Never mind.
Today I'm getting all roasty with this popular bird. I believe roasting a chicken might be my favorite way of cooking it, as it locks in all the succulent juices, while satisfying your mouth with the crunch factor in the skin as well.
PLUS, this version is easy to the max, as you roast the chicken CUT UP. There's no mess, no fuss, and the cooking time is way less. High-five!
Yep, giddy pants again.
Thanks to the fabulous Amy for the inspiration!
Simple Roasted Chicken: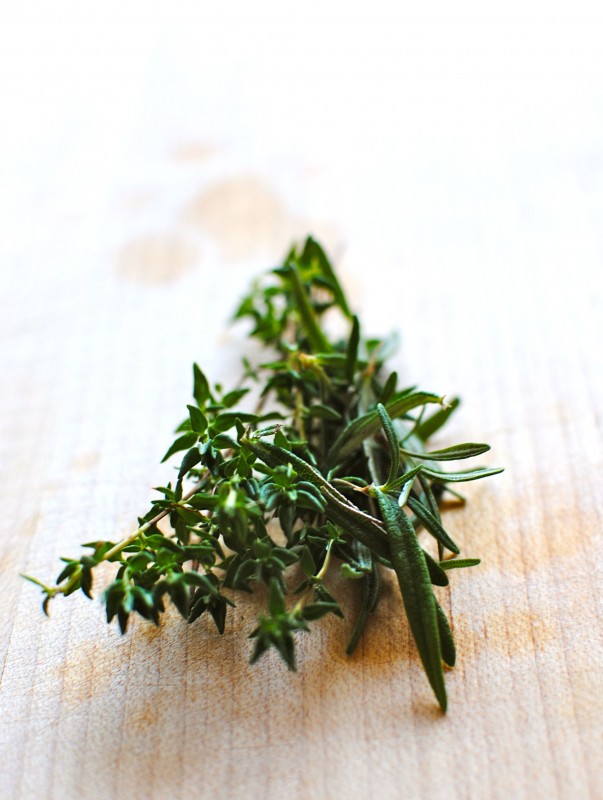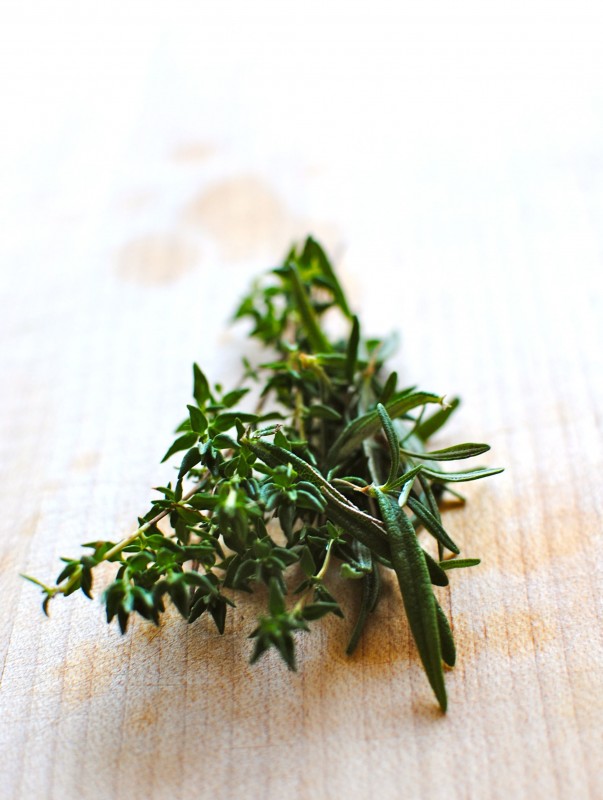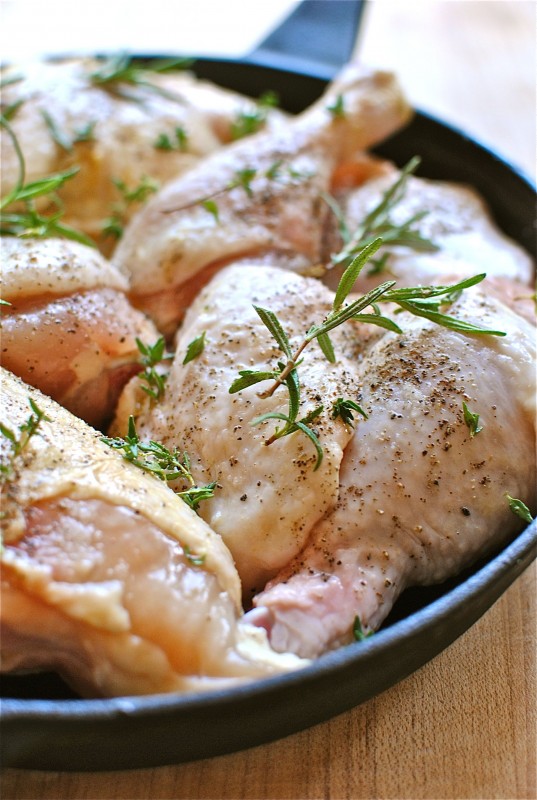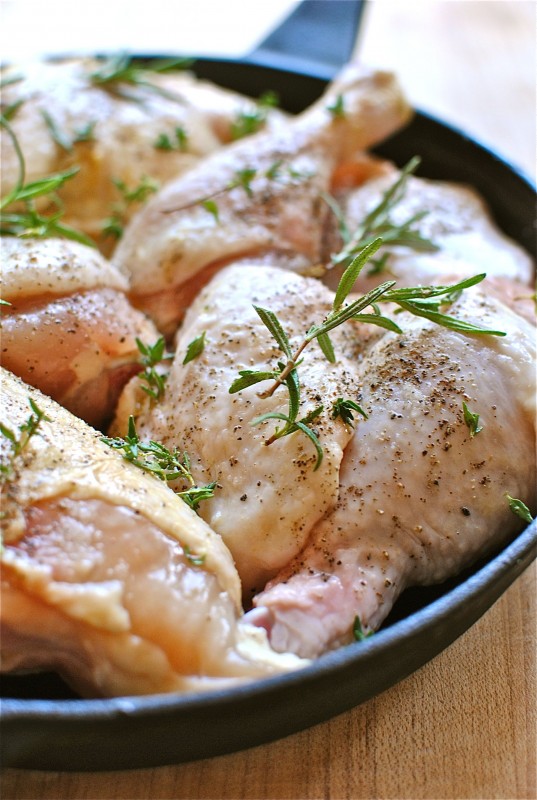 Look at well the chicken snuggles. Why am I obsessed with the word snuggle?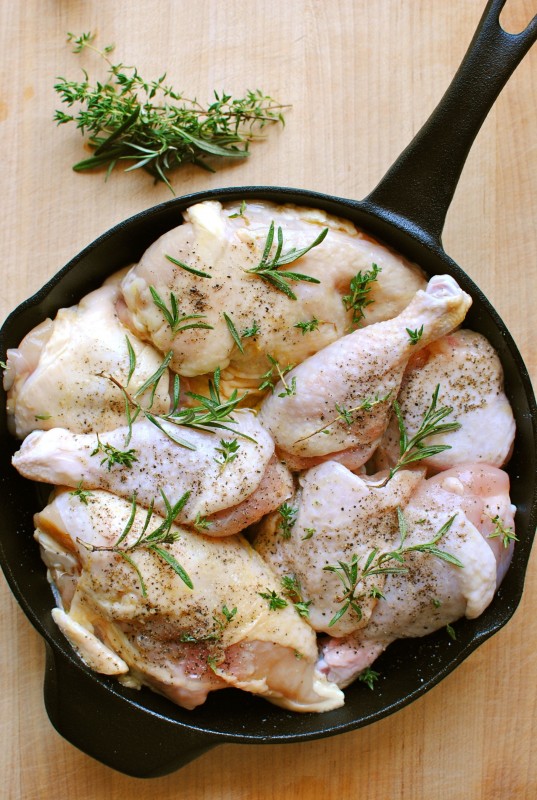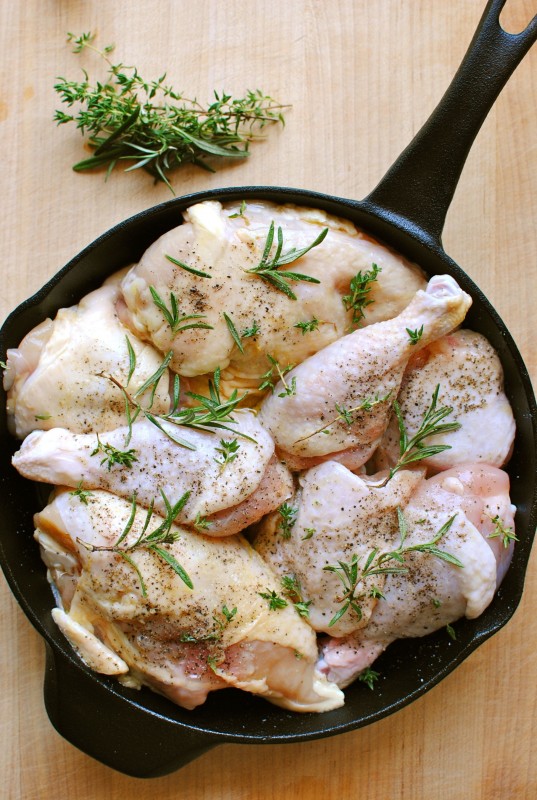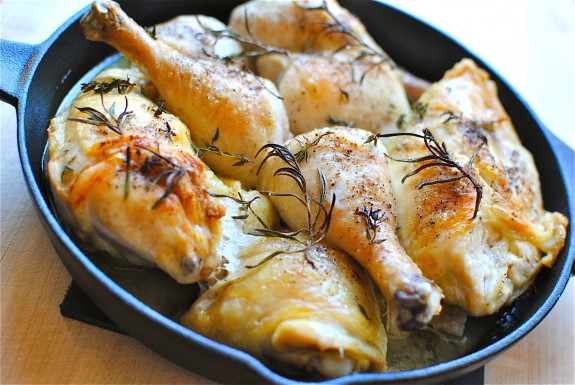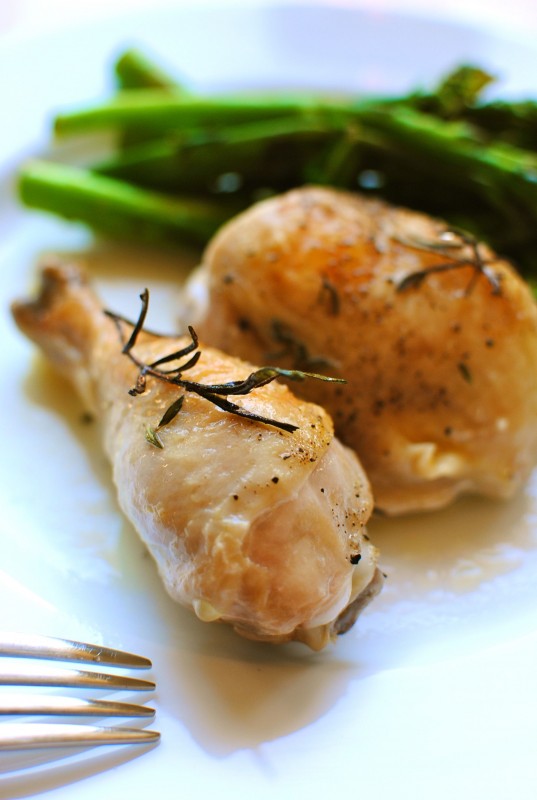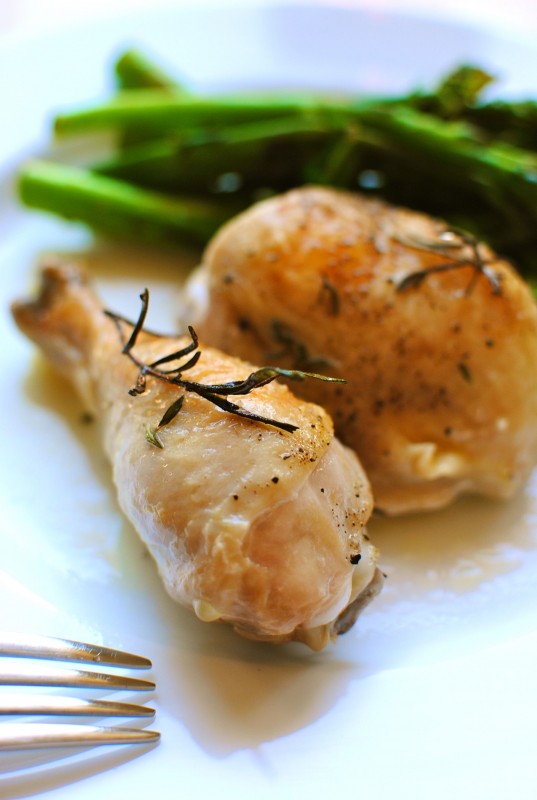 What it took for 4:
* 1 whole chicken, cut up
* 2 Tbs. extra-virgin olive oil
* 1/4 cup white wine
* 2 sprigs fresh rosemary
* 2 sprigs fresh thyme
* 1 Tbs. coarse salt
* 1 Tbs. freshly ground pepper
* 1/4 cup fresh lemon juice
Preheat oven to 450 degrees.
Coat the bottom of a cast iron skillet with a little oil, along with coating all sides of the chicken. Nestle the chicken pieces in the pan. Pour the wine over the chicken. Top with the fresh rosemary and thyme leaves, and sprinkle with salt and pepper.
Roast for 40 minutes. Change the oven to broil, and broil 5 more minutes.
Bring it out of the oven and spritz with lemon. Let rest for 5 minutes.
Serve with whatever side you wish! Last night was a quick sauteed broccolini.
Maybe another spritz of lemon? Oh, yes.
Simple and elegant. Do this.