A couple of weekends ago, Aaron and I met up with our dear friend Sunny, her two turbo-sprouting boys, and her sweet mom for lunch. I sat next to her mom, and while Aaron entertained the boys and Sunny skimmed the menu, I got the chance to really catch up with her.
As we got to chatting, the subject matter landed on food, of course. She's from cajun country, so I got giddy in my seat listening to her share stories about the culinary historic era and her memories of the food she ate growing up. And her accent? I wish I could BOTTLE IT.
Since our meet up, she's been faithfully sending me weekly recipes, from her heritage, from her history. I absolutely love it. Her sweet emails are so cleverly crafted, you feel like a little kid, being tucked into bed while your mom reads you a cozy bedtime story. I'm hooked. On her recipes. On her.
That said, I'm showcasing one of her favorites tonight, a cajun classic, originating in an old Italian restaurant in N'awlins; the shrimp mosca!
Shrimp lovers, this is for you.
(thank you Betty Boudreaux, via Mary Ann!)
p.s. quick disclaimer: I need to tell you that my version might not be AS authentic, because the original recipe calls for the shrimp to be cooked in their shells. Oops, the frozen shrimp I picked up yesterday had already been peeled. We still cool?
Shrimp Mosca: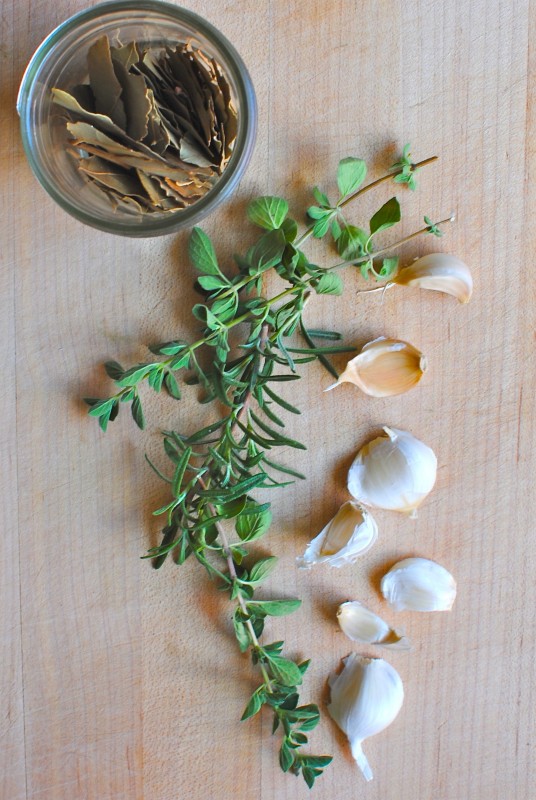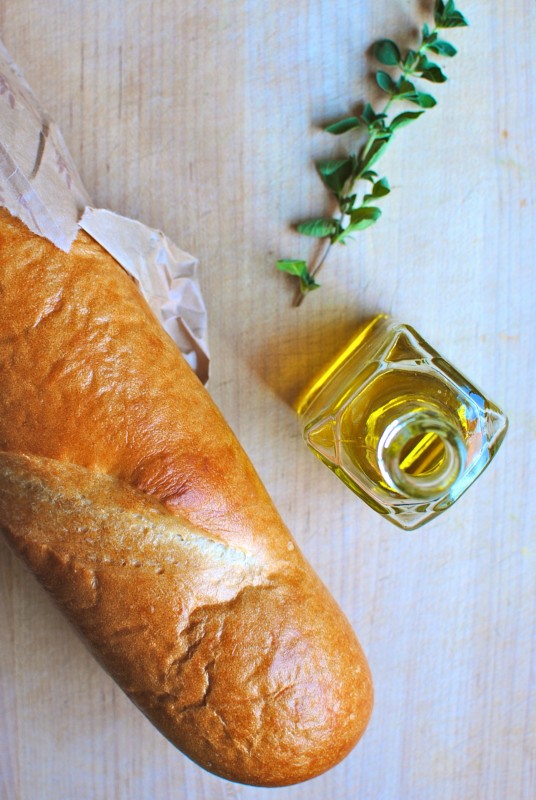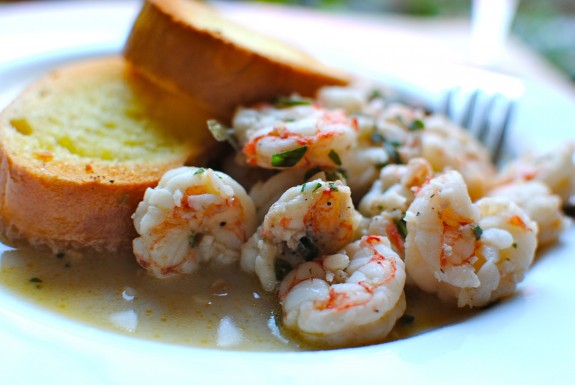 What it took for 2:
* 1/2 pound shrimp, peeled and deveined
* 1/2 cup white wine
* 3 Tbs. olive oil
* 1 Tbs. freshly chopped oregano
* 1 Tbs. freshly chopped rosemary
* 4-6 cloves garlic, minced
* 3 bay leaves, crushed (I used dried)
* 1 tsp coarse salt
* 1/2 tsp freshly ground pepper
* crusty french bread
Pat dry the shrimp and toss them with the herbs, bay, salt and pepper.
Heat the oil in a medium skillet over medium-high. Add the garlic and shrimp and sear until pink, 2 minutes. Flip and sear 30 more seconds. Add the wine and let sizzle and cook off, another minute or two.
Serve the herby, juicy shrimp with some good french bread.
Divine, I tell you.