I always have to make sure I don't type barely. BARELY BOWLS. This isn't that. It's barley.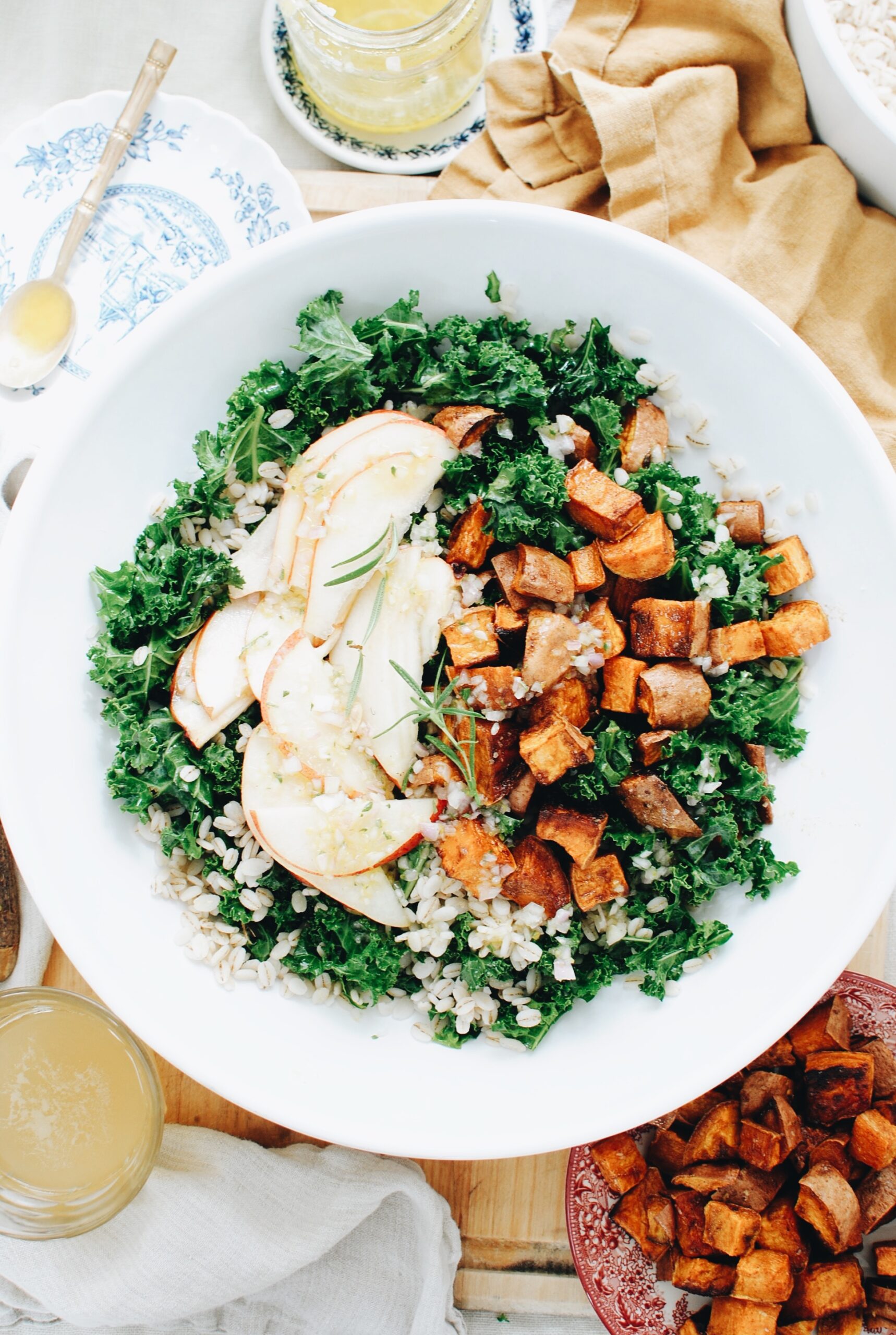 You know I love a good grain bowl. Especially in the fall. I feel like autumn and grain bowls are lovers meant to be. Like Romeo and Juliet minus all the deaths.
AND this one is vegetarian! I do listen, you guys. I do listen.
Let us peepeth!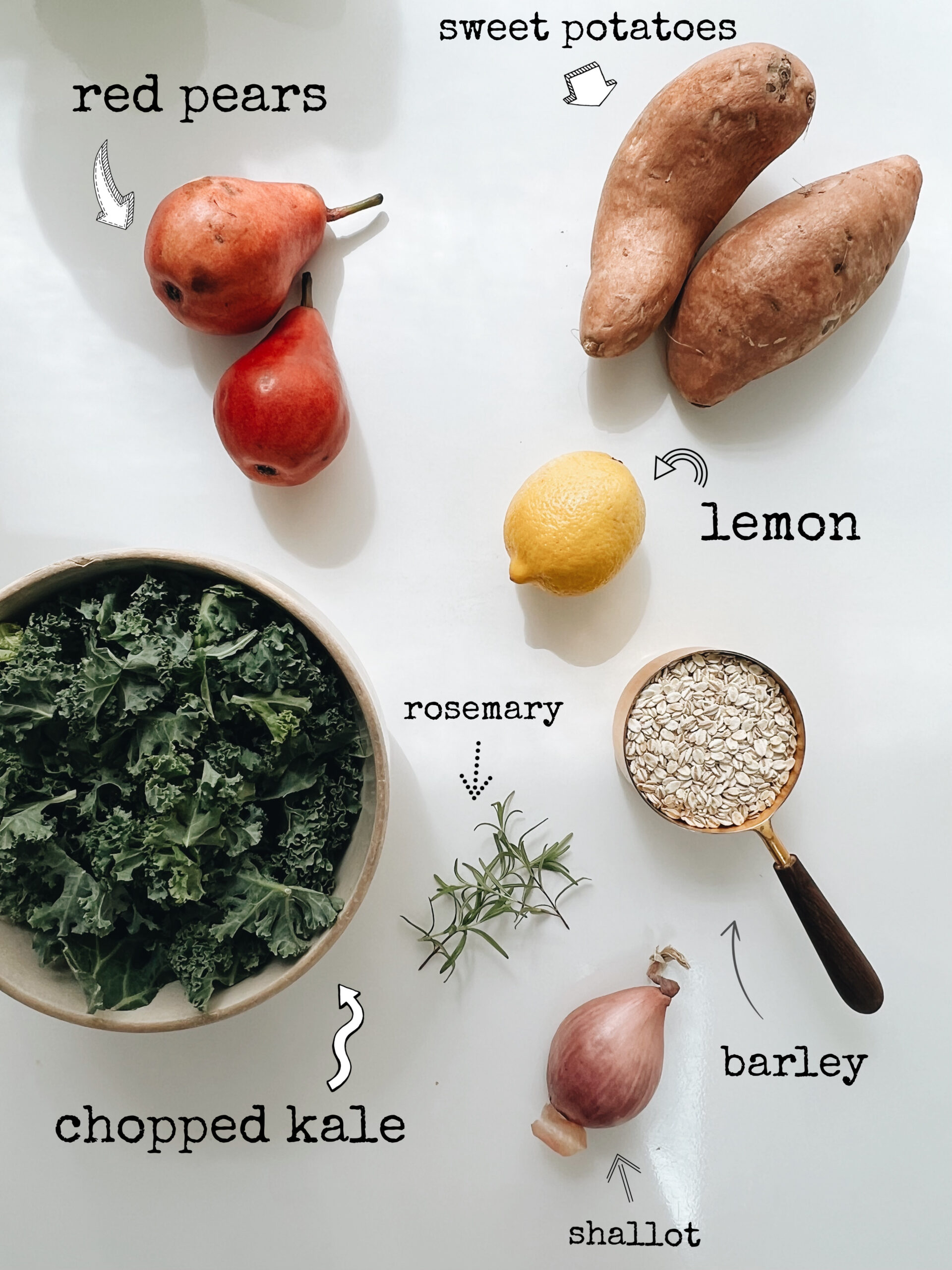 Those pears, aren't they stunners? I made sure to write down the exact kind, but my store's little sign said RED pears. Hahahaha. RED? Okay, HyVee. Maybe they're a Bosc? I'm not sure. Find some pretty pears and call it.
The kale is bagged, the barley is quick cooking and the shallot is for the dressing. Yew ready?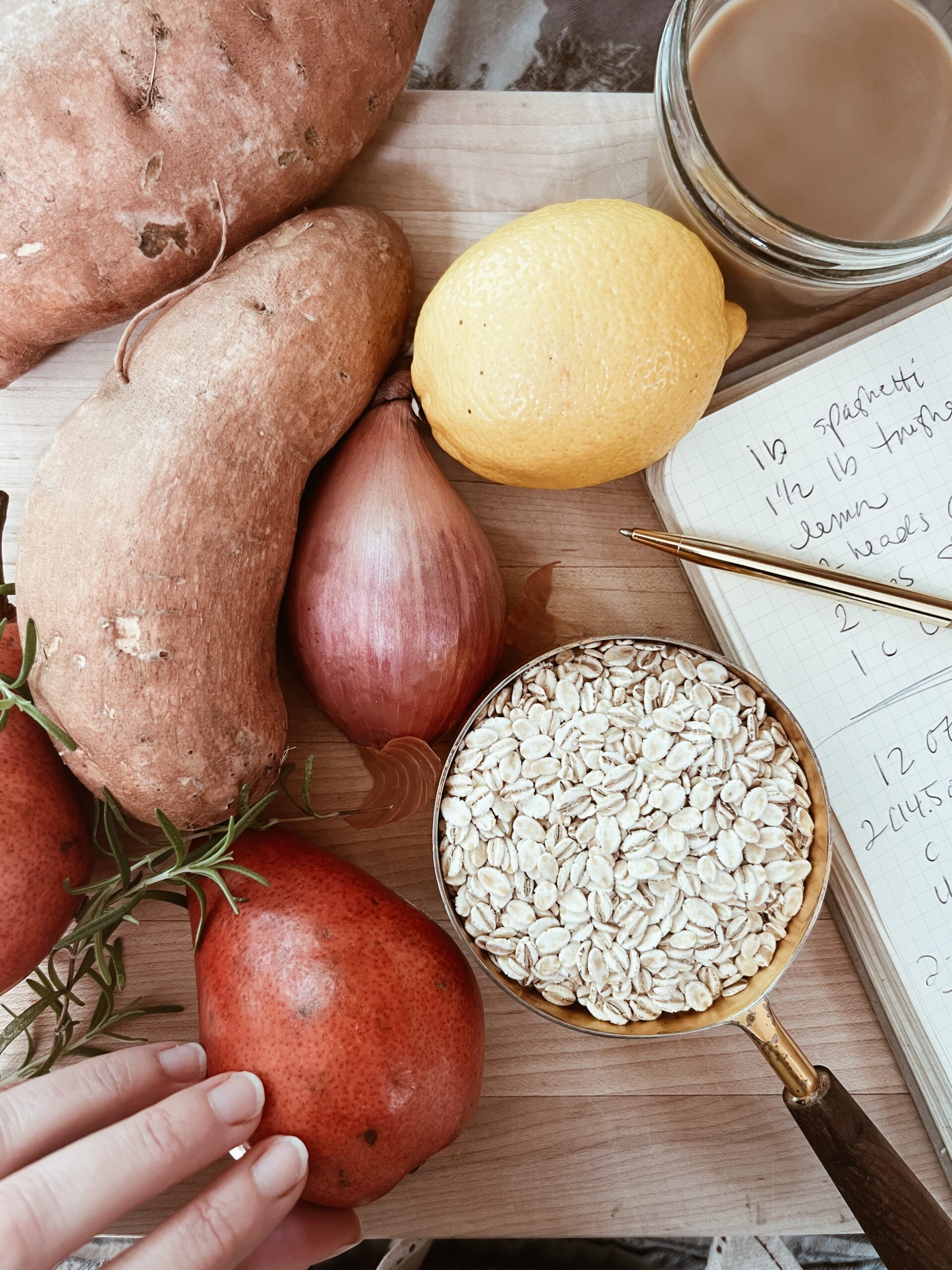 This photo isn't really for anything. I posted it in Stories and decided to post it here, too. That recipe on the right isn't even this. It's below the spaghetti one which I posted last week.
Never mind.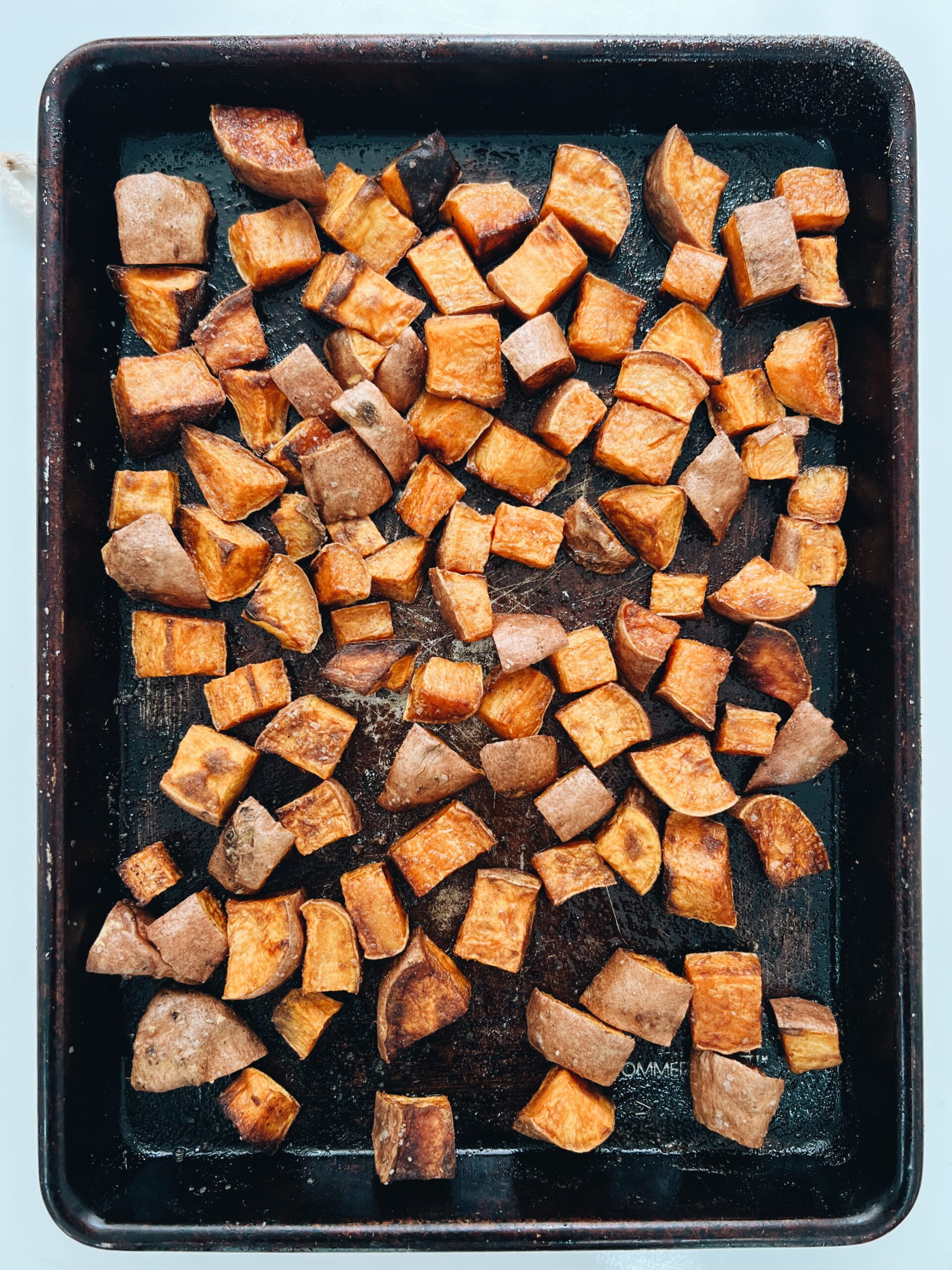 Let's roast some sweet potatoes! About 40 minutes at 400.
While that's going, you'll make the dressing (which is just olive oil, lemon juice, rosemary and minced shallot), massage the kale just a tad with it (sorry), and thinly slice your pear. That's honestly it.
Oh! And cook your barley.
See, what happens is I get so involved in making the video that I forget to grab photos for the recipe. It's just what happens, okay?
You don't care though, you just want to see it all together.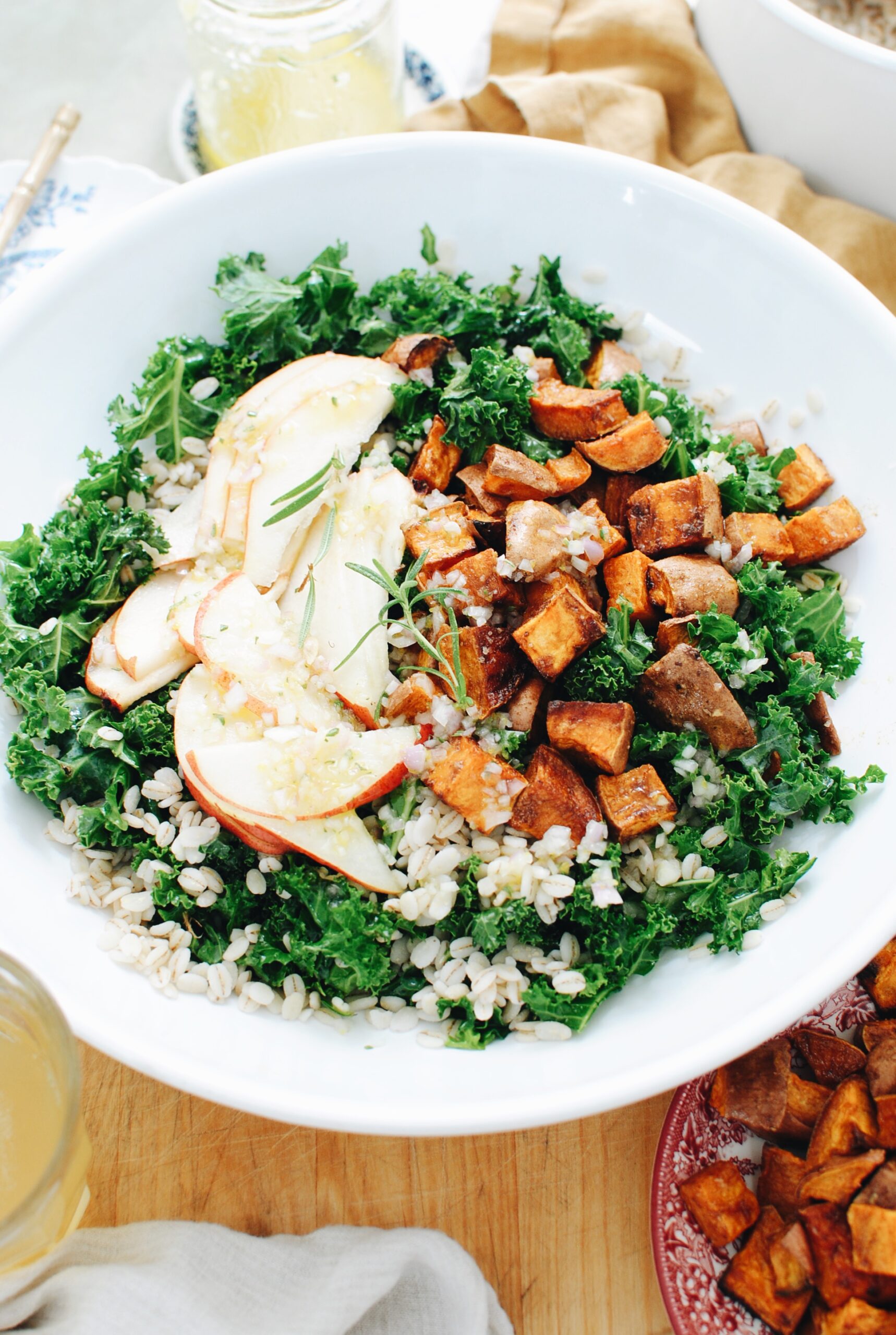 Here we go! The kale is on the bottom, the tender barley (not barely) gets added, along with the roasted sweet potatoes and thinly sliced pears. Toss it all with your rosemary shallot dressing and you've got something nothing short of phenom. Really.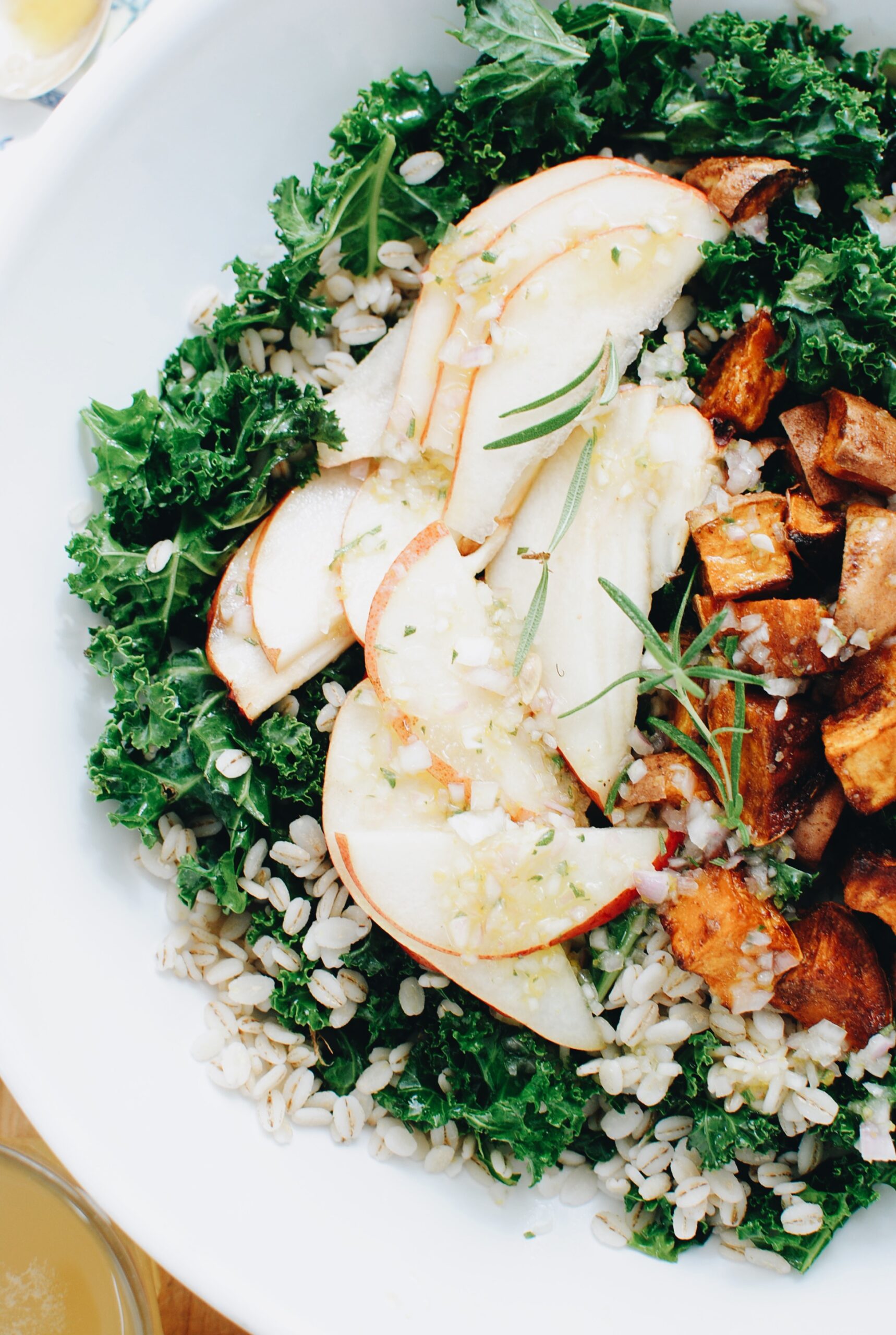 I can't put into words how delicious the sweetness of the pear is next to the shallot dressing. Unbelievably flavorful. The kale is earthy, the sweet potatoes are . . . well, sweet. It's all autumn perfection for the mouth.
There is no argument here.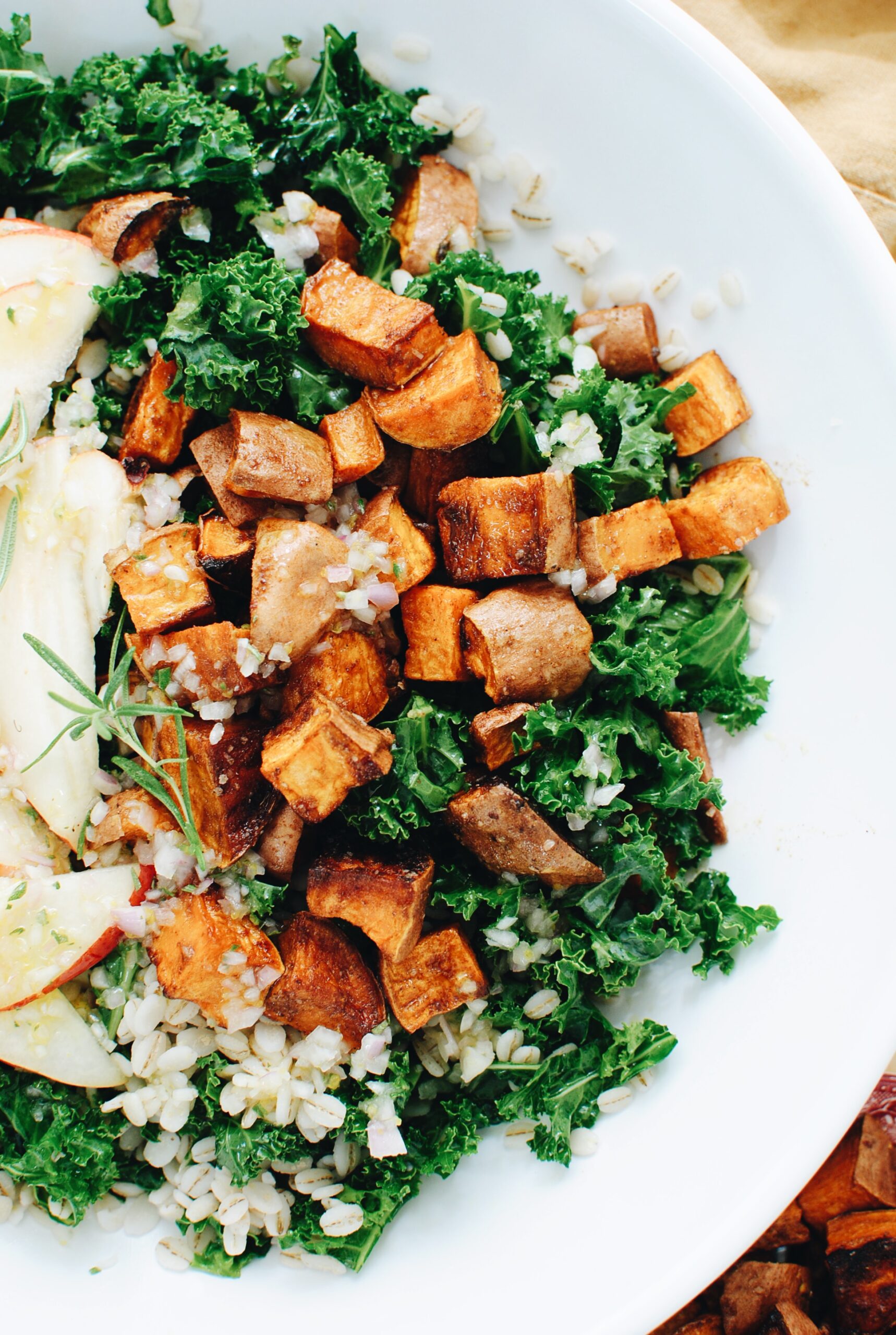 Nothing gets mushy, you know? The kale has HEFT, so it stands up to the weight of everything else. And listen, you can go heavier with the barley and lighter with the kale if that's more your thing. I won't tell.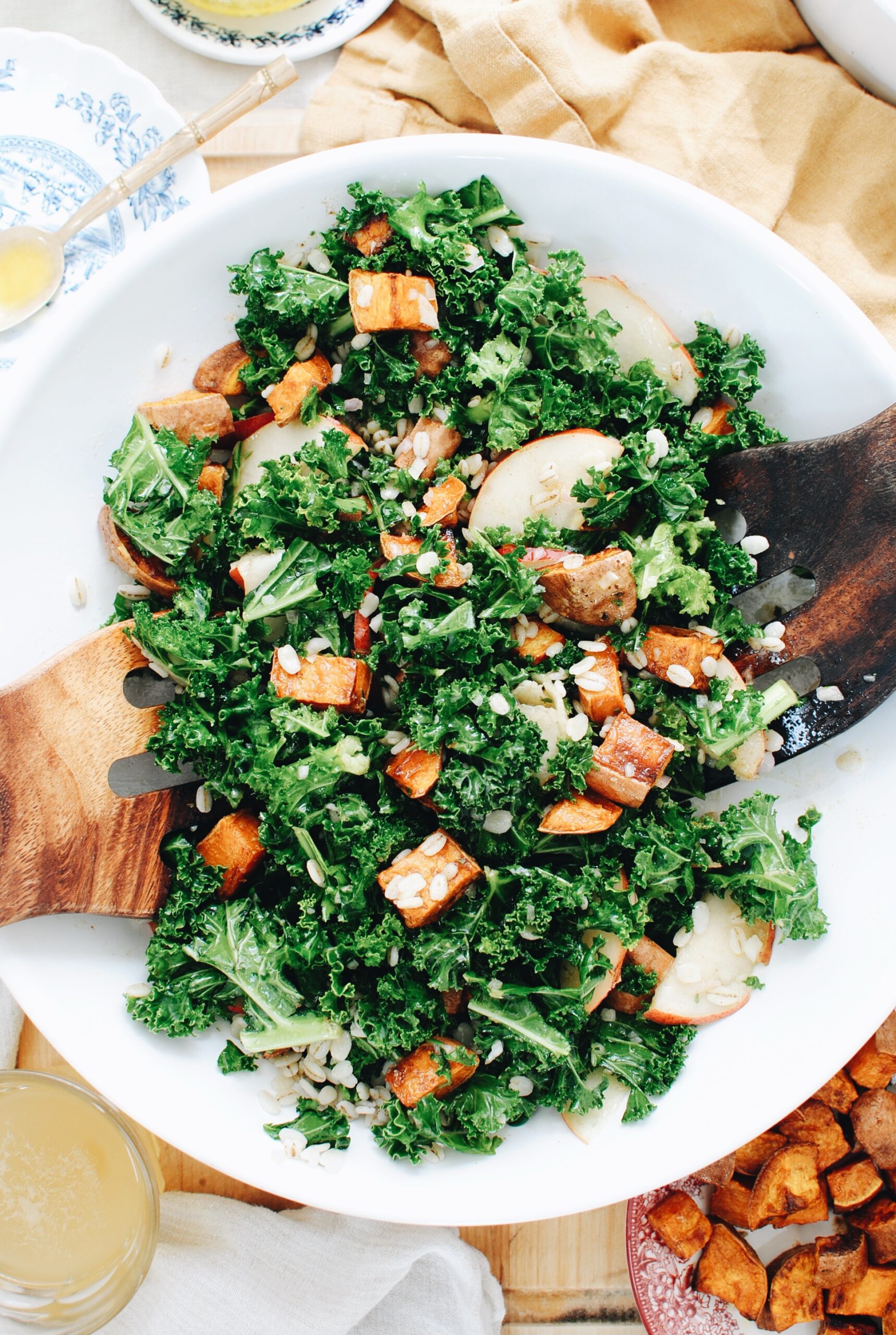 But please, for the love of all that is holy get in this.
Barley Bowls with Roasted Sweet Potatoes, Kale and Pears
Ingredients
1 cup barley
1-2 red pears, cored and thinly sliced
2 medium sweet potatoes
1 Tbs. Cumin
1 spring of rosemary, minced
1/2 shallot, finely minced
1 lemon
4 Tbs. Extra virgin olive oil
3-4 cups chopped kale
Coarse salt
Instructions
Preheat your oven to 400.
Cut your sweet potatoes into small cubes and place on a rimmed baking sheet. Add the cumin, a pinch of salt and a drizzle of olive oil. Toss to coat and roast for 30-40 minutes.
Bring a medium pot of salted water to a boil and cook your barley until tender, about ten minutes. Drain the water.
In a small bowl or mason jar, add the minced shallot, zest from the lemon and the finely minced rosemary. Add the lemon juice and 4 Tbs. Extra-virgin olive oil. Season with a pinch of salt and either whisk to combine, or put a lid on the jar and shake it well.
In a large salad bowl, add the kale and pour a little bit of dressing over it. Massage the kale with your fingers, just to soften it ever so slightly. Add the barley, sweet potatoes and sliced pears, top with the remaining dressing and toss to combine. Delish!
Serves 4.
7.8.1.2
607
https://bevcooks.com/2022/10/barley-bowls-with-roasted-sweet-potatoes-kale-and-pears/
Hi, fall just fell into your face.