100% bumped up to the "WHOA, THESE CAN LIVE IN MY MOUTH ALL SUMMER" category.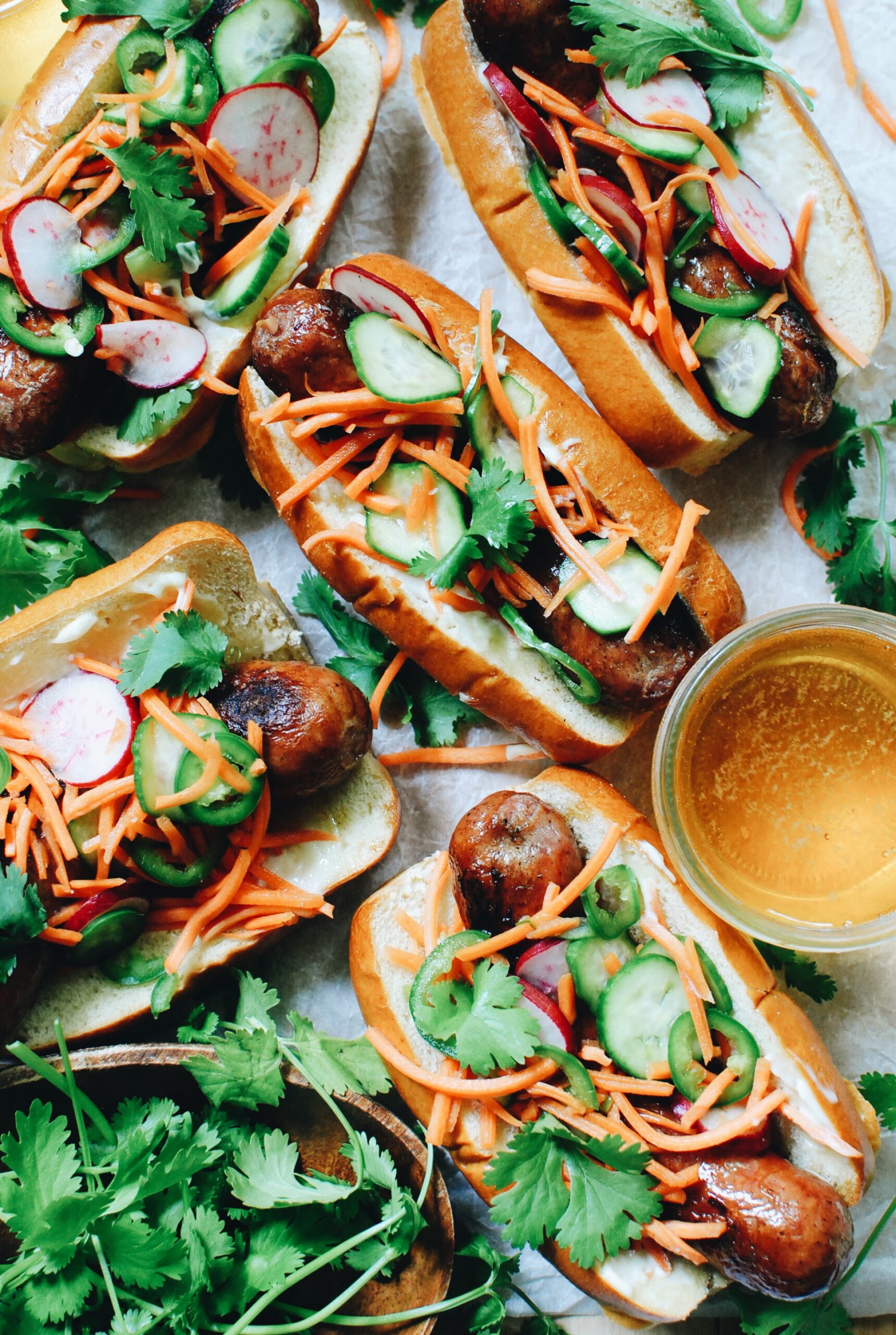 And 100% simple. You will OBSESS over these. I shouldn't even type out words and just show you the photos because that's all you honestly need for these brats.
Except you know I would never do that to you.
Let us peepeth! (I'm sure my friend Lacy is like WHEN will she stop saying it like that.)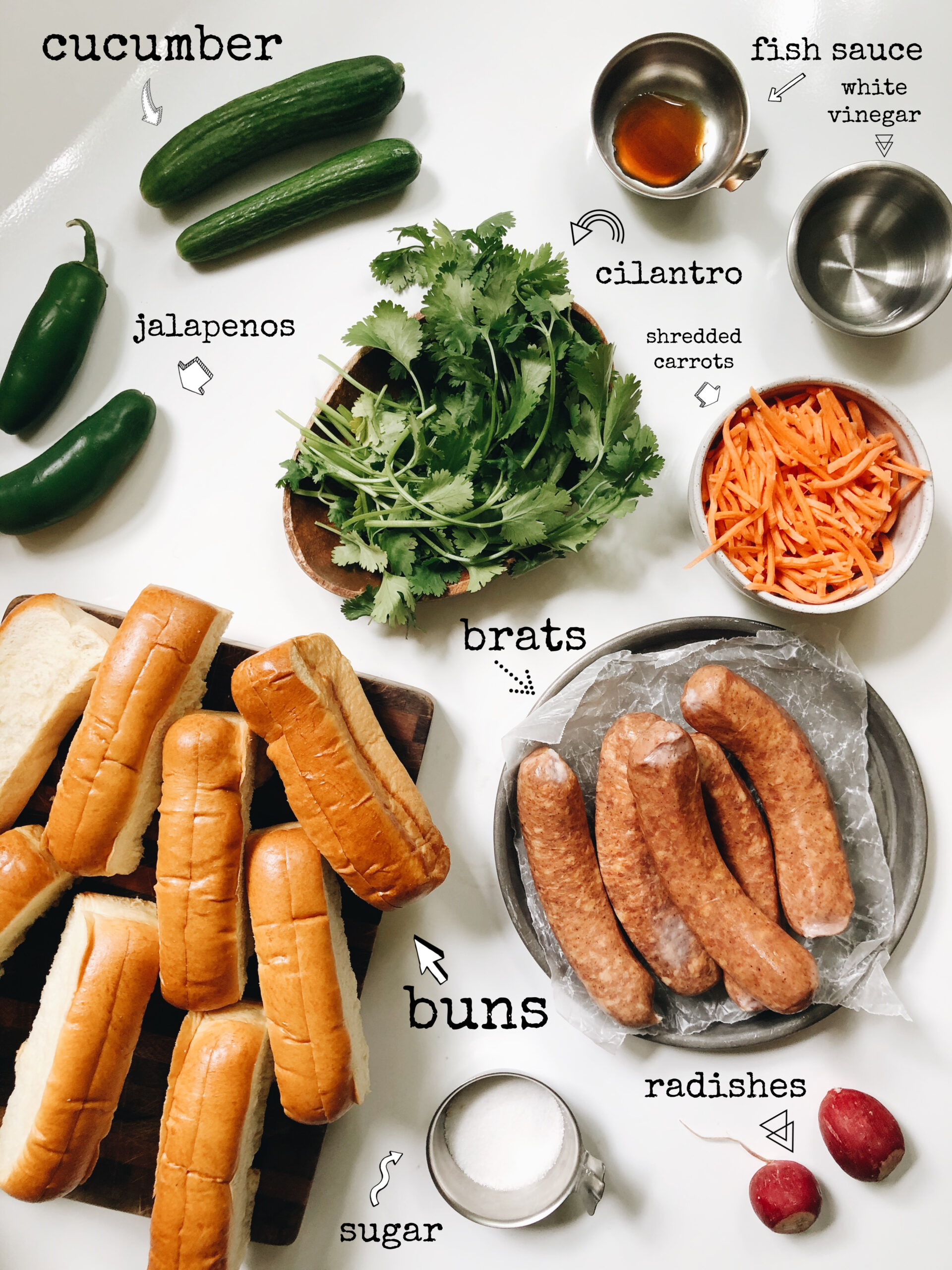 The only real prep for these is the topping. The Vietnamese-inspired spicy, crunchy, fresh, delicious topping. But you can tweak it a little, and I'll show you how. But there is one thing I want you NOT to omit because it's the secret James Bond ingredient in this recipe that makes it what it is. And I need you to trust me on this. And perk up those ear holes.
Ready?
Okay here we go.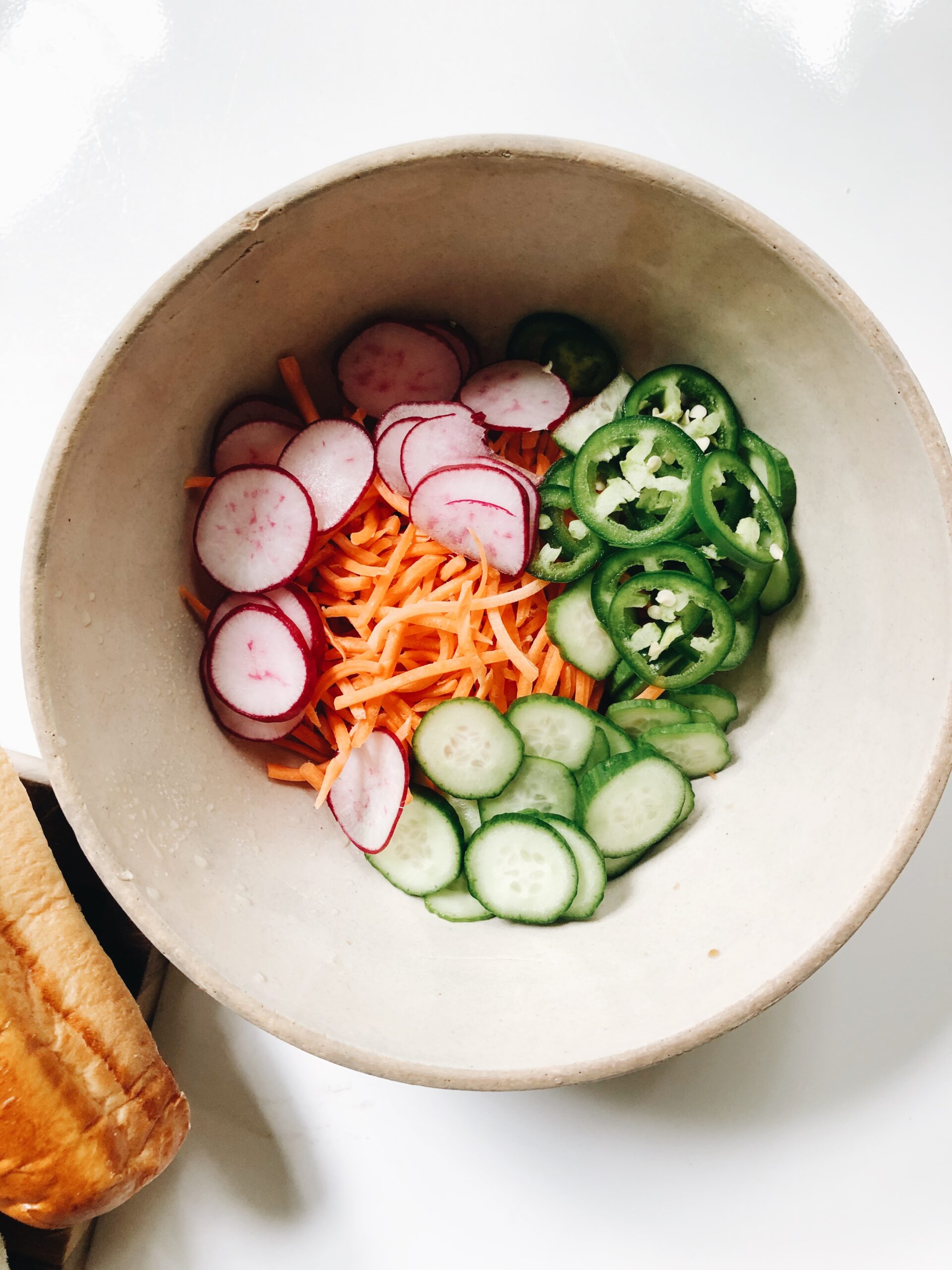 Fish sauce. It's all about the fish sauce. You know when you eat something from a Vietnamese restaurant and you're like WHY IS THIS ILLEGALLY PERFECT? It's the fish sauce.
But this is the thing. Don't smell it. I know I've said it a few times on this internet blog URL website, but I mean it. Buy the bottle, open the lid, add a couple of tsp to the filling, put the lid back on and put it away. Do not smell it. I can't have any more voodoo dolls made out of me this month.
The smell IS NOT the same as its taste. Trust. Truuuuuust. Buy the fish sauce.
So the topping is a mix of shredded carrots (buy it preshedded!), a sliced jalapeno (omit if you're a sissy), fresh cucumber, thinly sliced radishes, fish sauce (I said don't smell it!), sugar and white vinegar. Mix that all together and let it sit for as long as you can. The longer it sits, the better it will be. Unlike butts. Ha! What?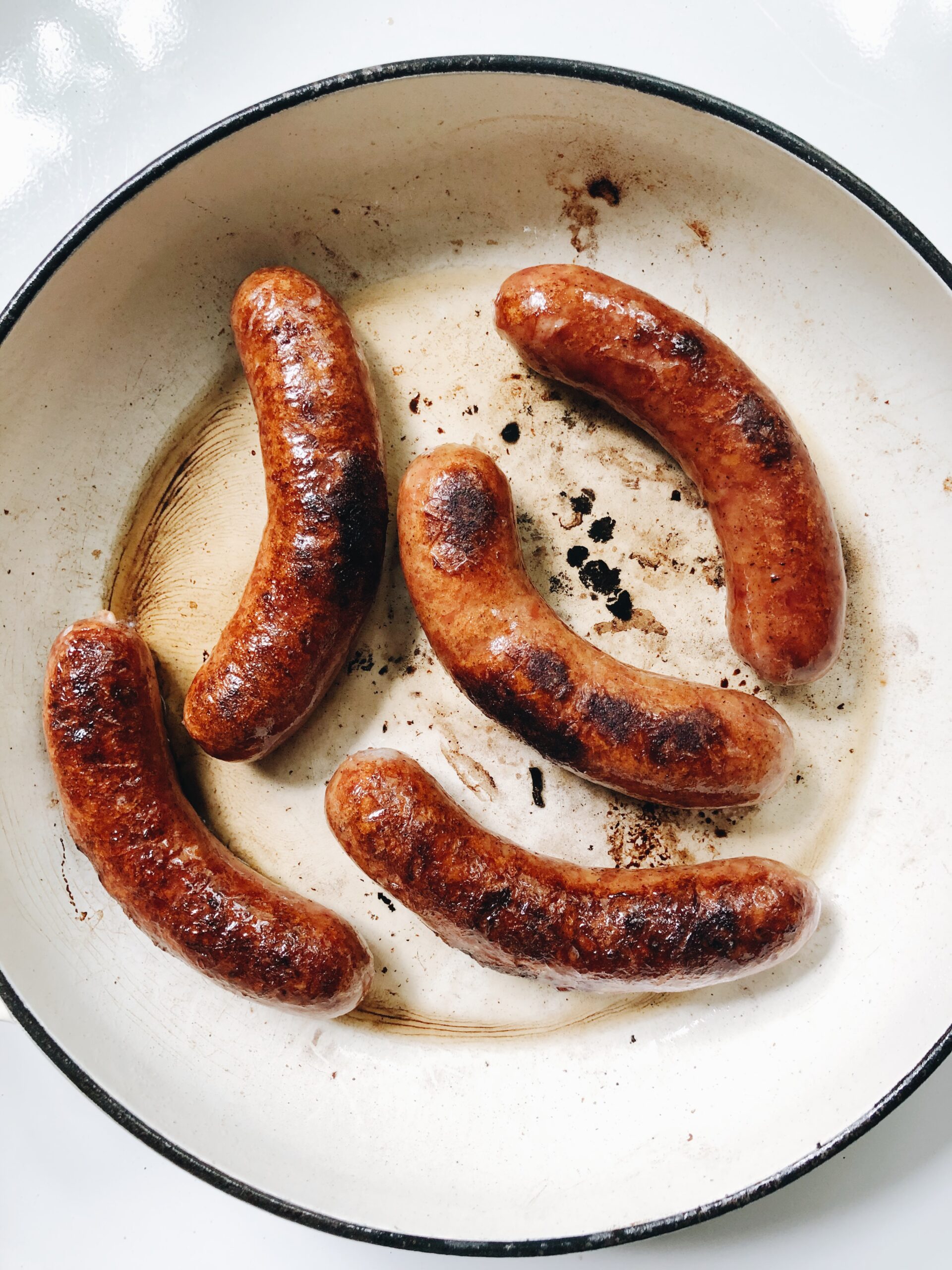 Sear your brats, bruh! And these are straight up regular brats. Or maybe Polish dogs, I'm not sure what Aaron brought home. If you want flavored brats, that's totally fine. Just know that it might compete with your amazing topping. And we can't have that.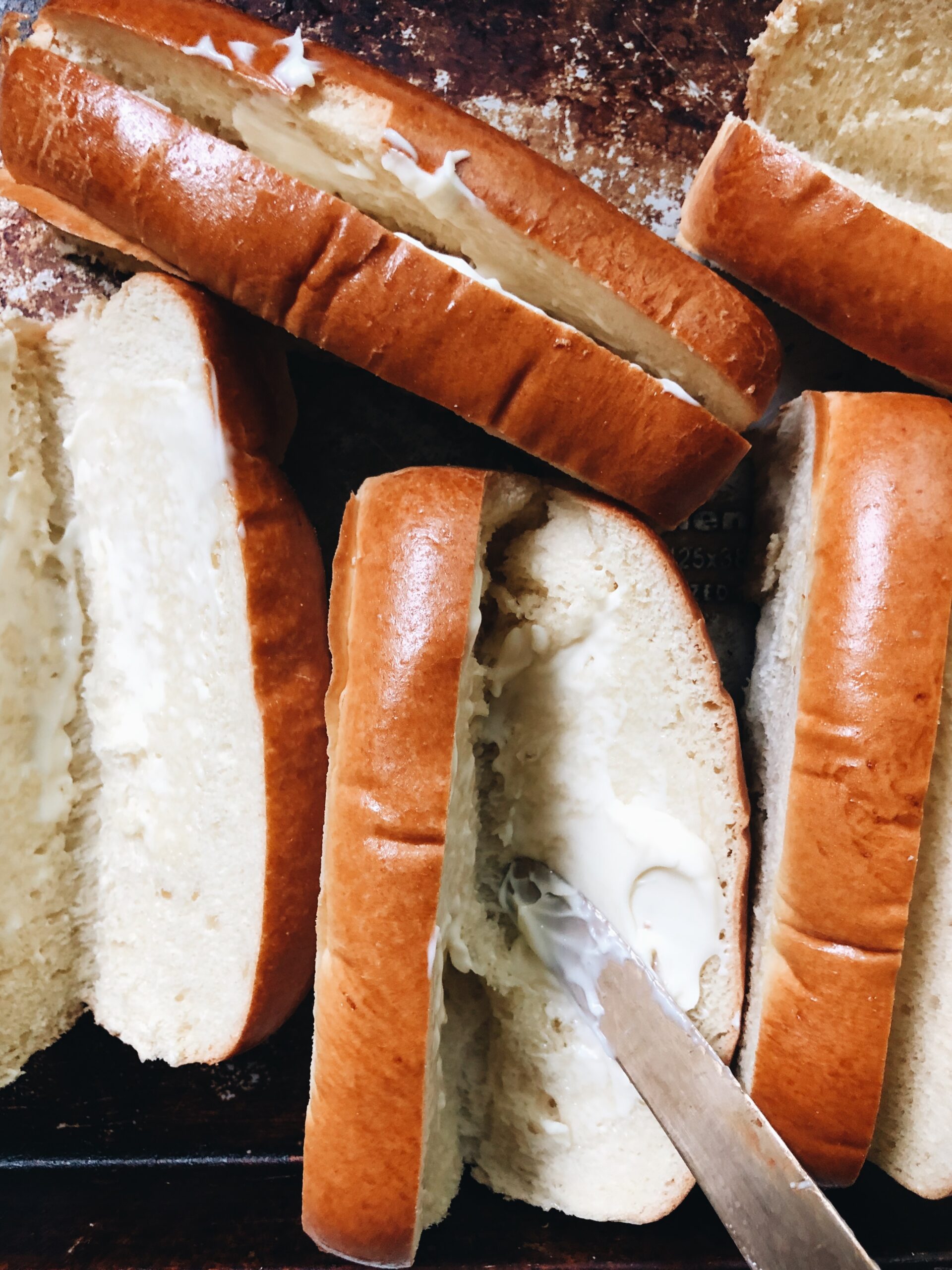 Spread some mayo on your toasted hot dog buns. (another traditional banh mi condiment. I'm serious) These are the top-split ones from TJ's, which I LOVE. I think top split is a fun outlook. Except maybe not for teenage girls at MTV Cancun. Ha! What?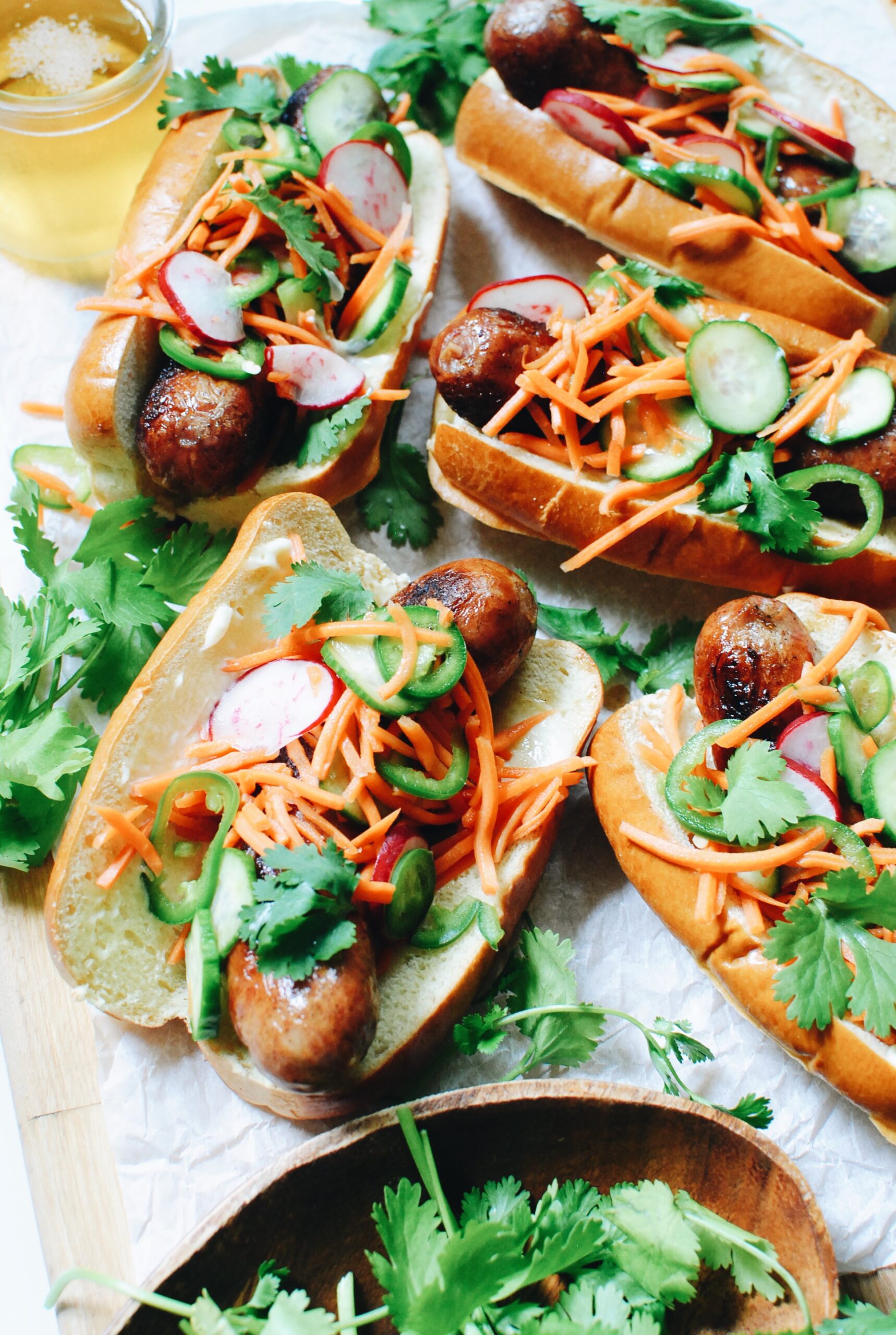 And then you pile it in and on. The brats, the crisp marinated peppers and veggies. And the final touch are sprigs of fresh cilantro. Just tuck them in any way you can.
You will be FLOORED at these flavors. I promise you. Outrageously tasty. And it's that pop of the brat when you bite in, next to the juices that flow out, next to the carrots and cucumbers and radishes all sitting in that sugar/fish sauce/vinegar mix. Can't stand it. It's perfect. Absolutely perfect.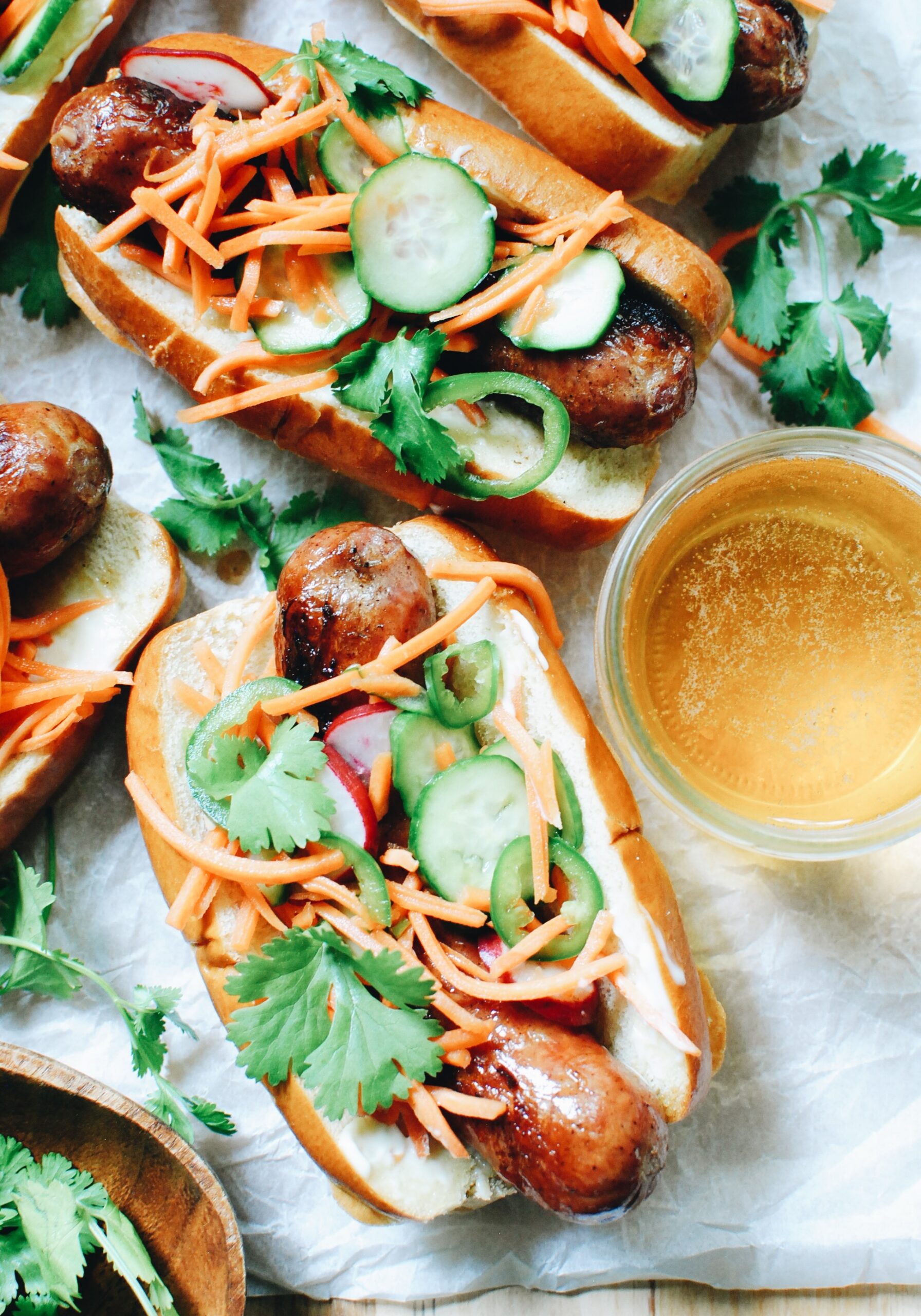 Did the kids eat it? YEP. I fished out (haha) the jalapenos for their servings, so the spice wasn't as intense, but they inhaled. Completely snarfed them down. Crunchy carrots with kids though? Win.
And just tell them that the radish is carrot's posh cousin from France or something. Peppery and crunchy. I dunno, you got this.
All I know is that your Memorial Day weekend is RUINED without these. RUINED I TELL YOU.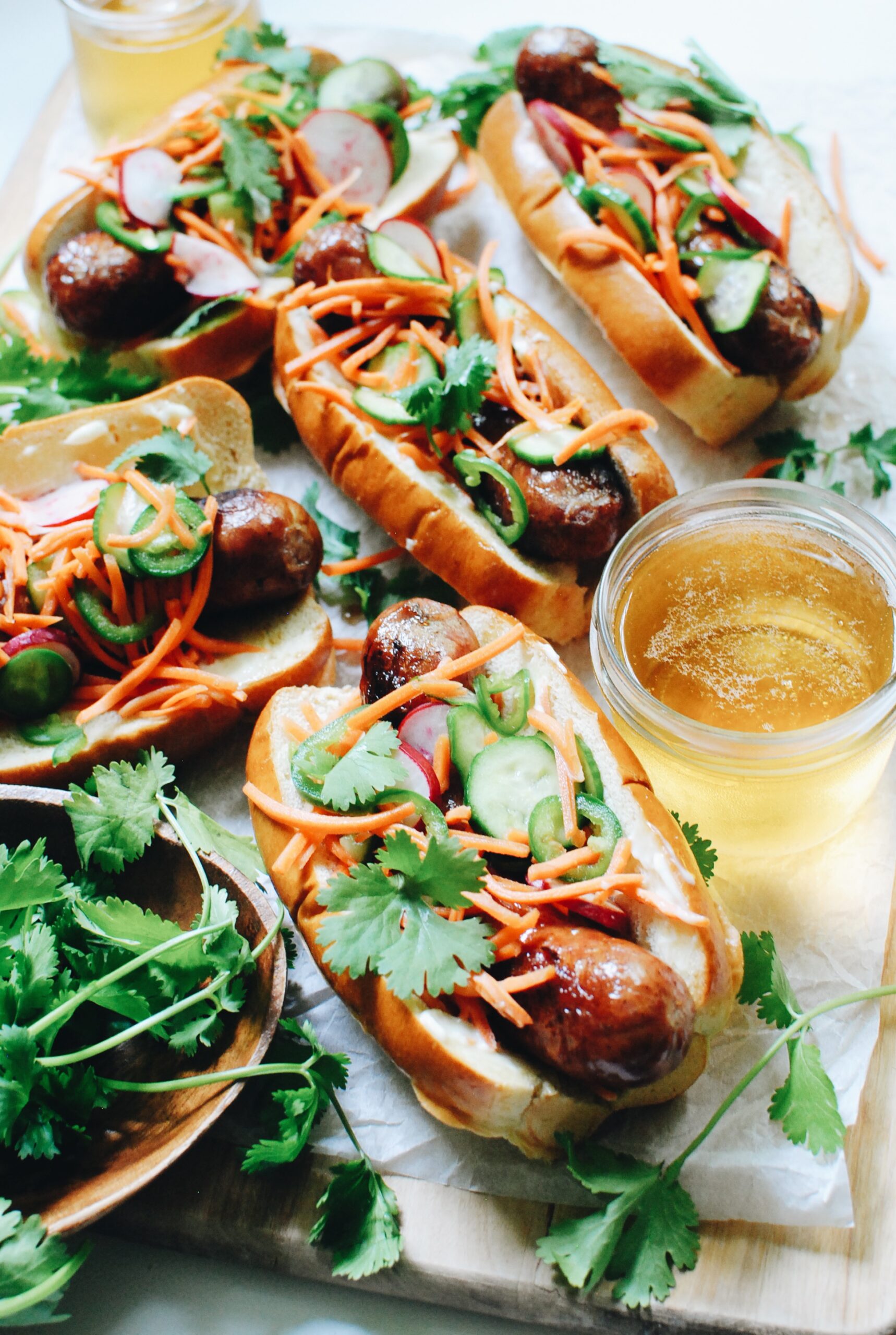 Just don't smell the fish sauce.
Ingredients
5-8 brats
5-8 brat buns, lightly toasted
1 1/2 cup shredded carrots
1 cucumber, thinly sliced
1 jalapeno pepper, thinly sliced
2 radishes, thinly sliced
2 tsp fish sauce
2 Tbs. sugar
3 Tbs. white vinegar
About a cup of torn cilantro
A few Tbs. mayonnaise
Instructions
In a medium bowl, combine the carrots, cucumber, radishes, jalapeno, fish sauce, sugar and vinegar. Toss with tongs and let this sit as long as you can.
Once you're ready to eat, sear the brats all over until cooked through and nicely browned. Spread the mayo on each toasted brat bun. Add the brats, and tong out the marinated veggies right on top. Garnish with cilantro and dive in.
Serves 5-8!
7.8.1.2
505
https://bevcooks.com/2021/05/banh-mi-inspired-brats/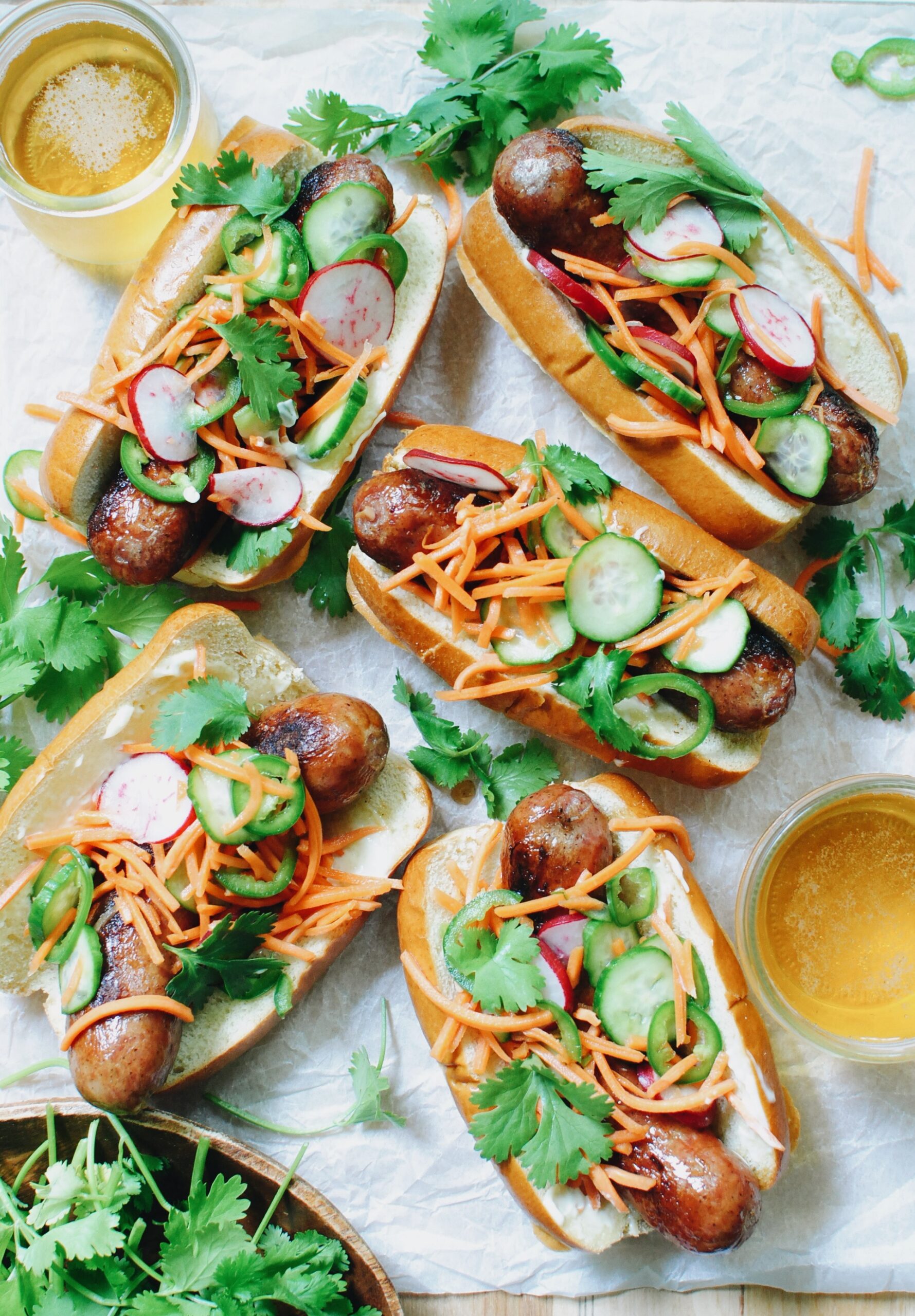 Happening in my face again so, so soon.