They're sort of like cheesy baguettes. But better.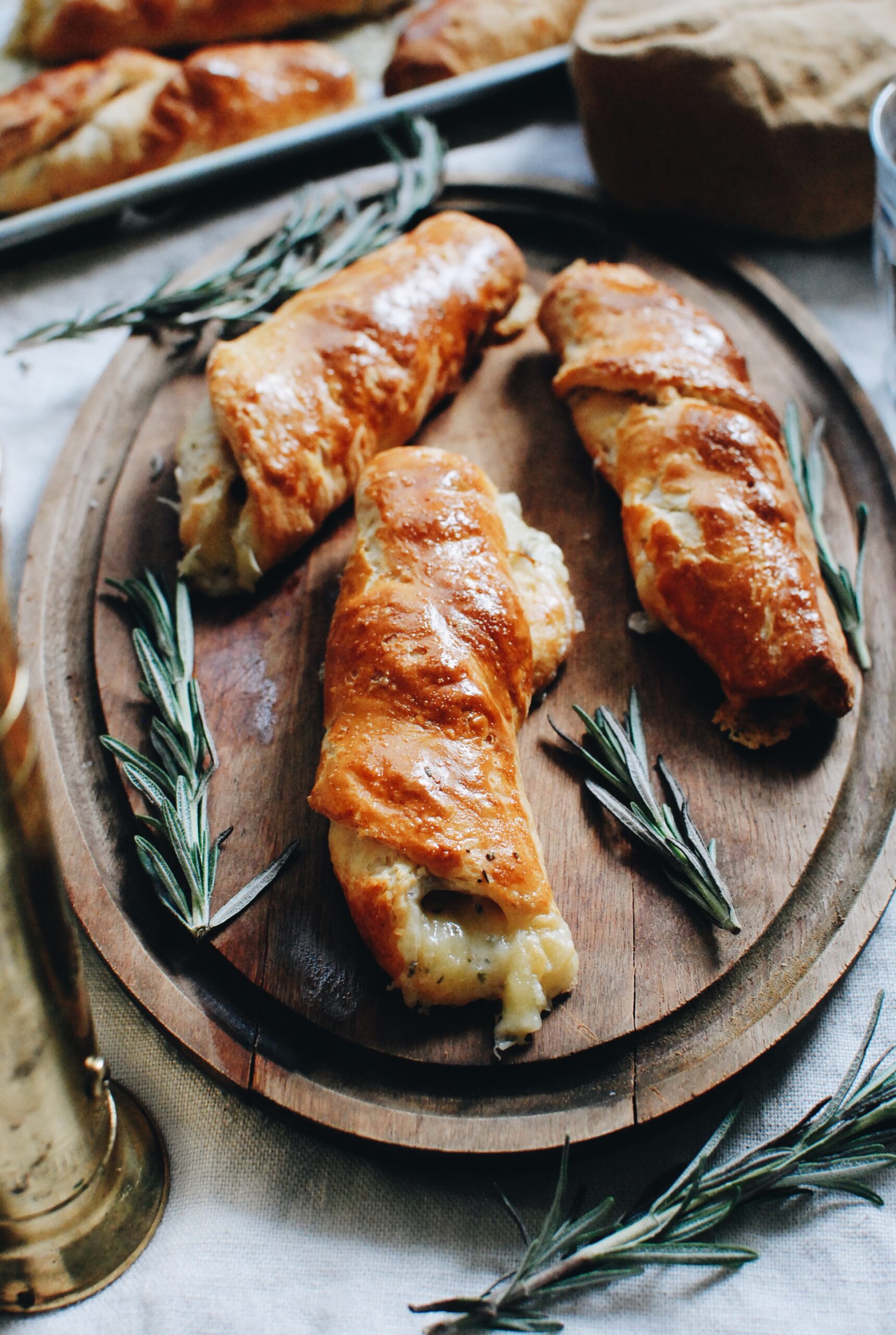 This is one of those last-second, easy-as-wonk appies that you can add to your Christmas snack table, breakfast platter, Christmas morning spread – or snack time right now. And can we talk about how simple they are to make? Hold on. Just look at this next photo. You'll see. Just scroll down a teeny tiny bit.
I'll do it with you.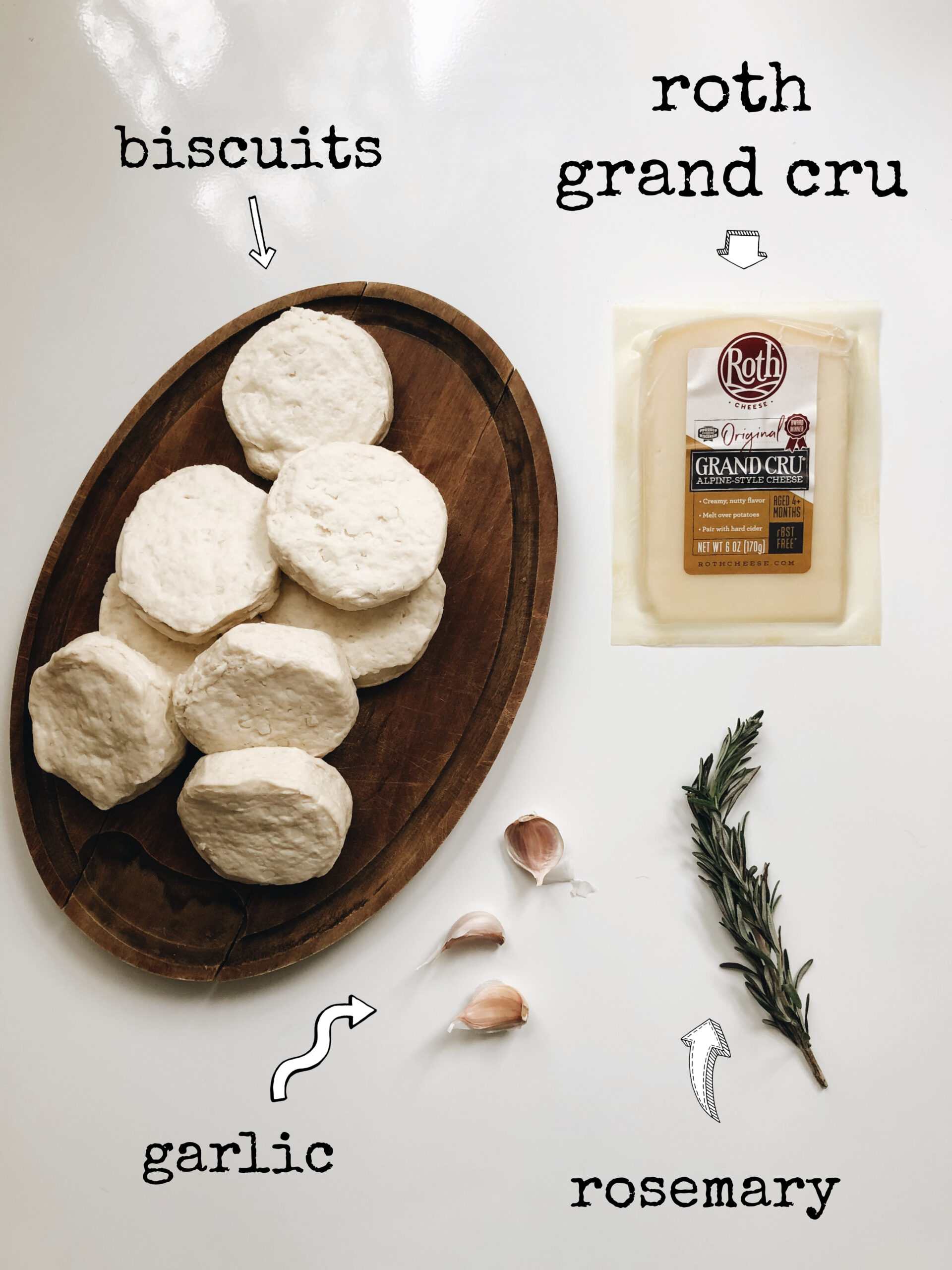 Four ingredients! This is definitely happening.
Store-bought biscuits save the day. Garlic adds depth. Rosemary adds earthy essence. (you know how I am about my earthy essence. We're like this. <you just have to imagine whatever this is, okay?>) And Roth's Grand Cru cheese makes this snack complete. (and the world go 'round, but that's a duh.)
This is the thing. We're not going to worry about perfection. Cheese will ooze. The twisted biscuits will puff into rustic, golden brown hand-held goodies and you will flip out at this flavor.
Lemme show ya.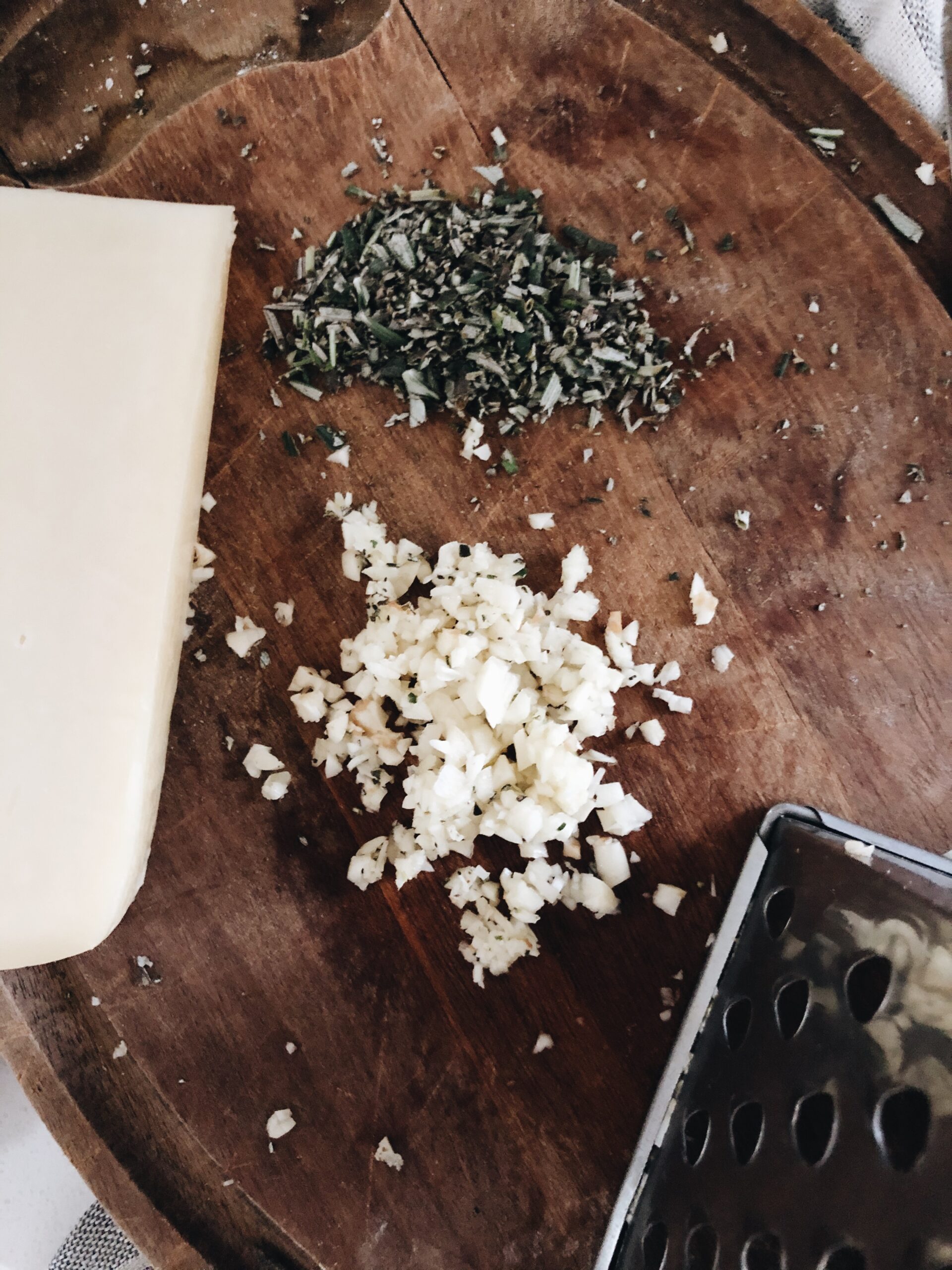 You'll mince both the garlic and rosemary. And honestly, if you want to mince them together at the same time, that works. Once I minced them both, I combined them for further mincing. We like to mince over here. It just works for us.
Who's us?
I'll let you figure that out.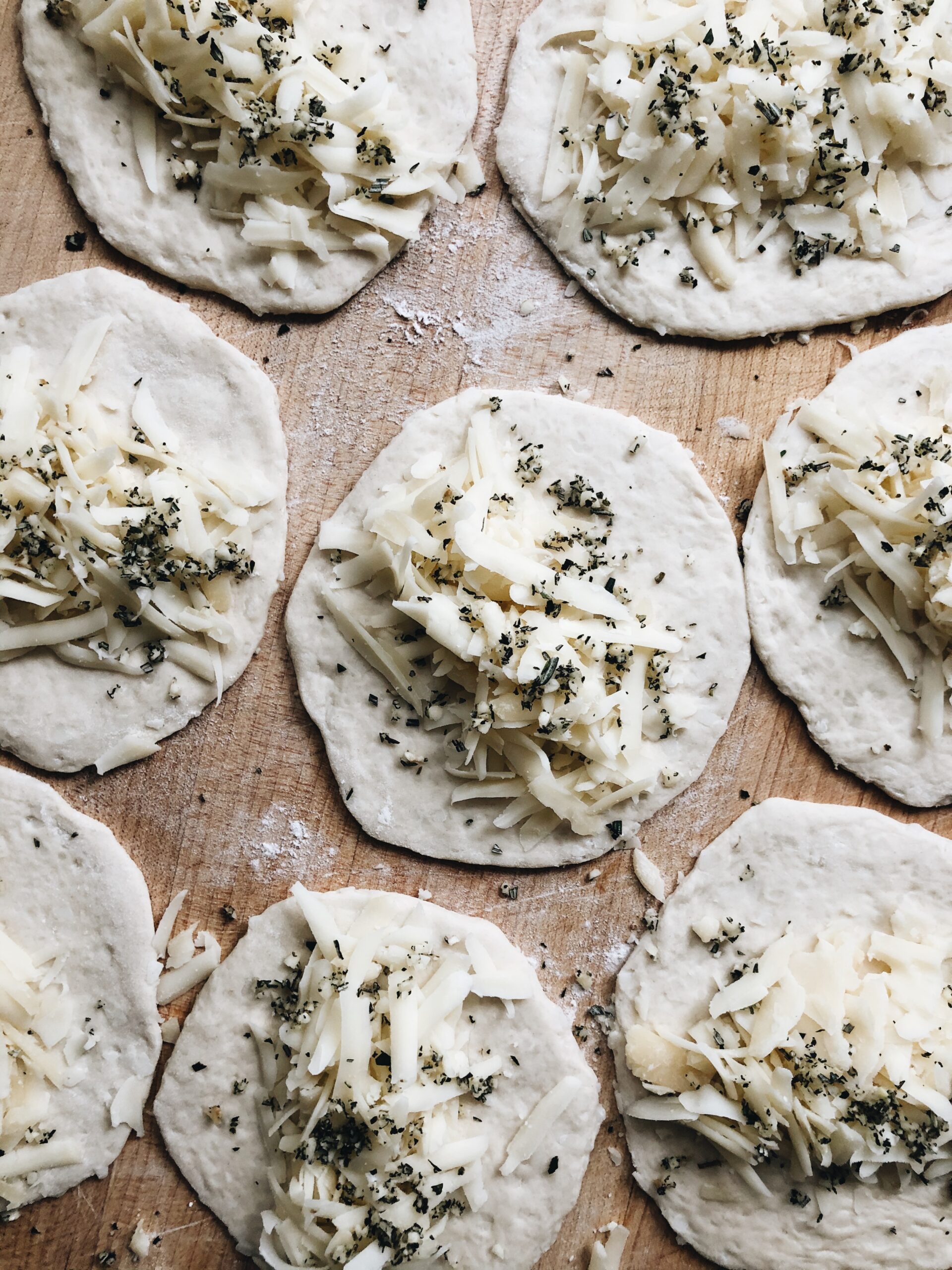 You'll roll out each biscuit until thin (like 5 inches across or so), and then top with the grated alpine-style Grand Cru over each biscuit. Follow that with a sprinkle of the garlic and rosemary. Now just take a moment to imagine your future.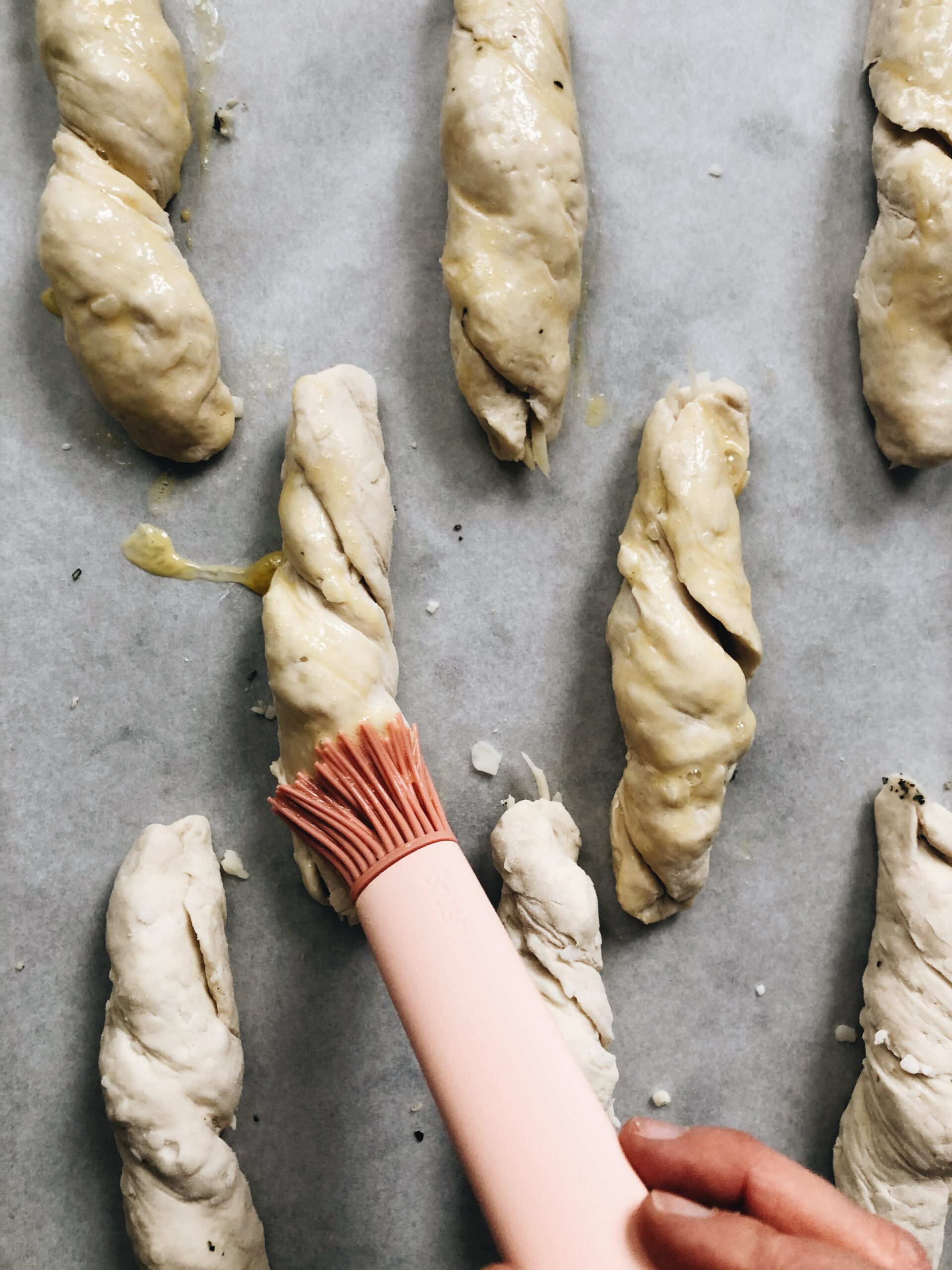 Now, what I did was roll up the biscuits, then give them a gentle twist until they look like this! I watch 57 hours of British Baking Show a week, so this "technique" (we'll just call it that) is inspired by the show. Plus we're getting through 2020 and just trying to find something to laugh at, OKAY?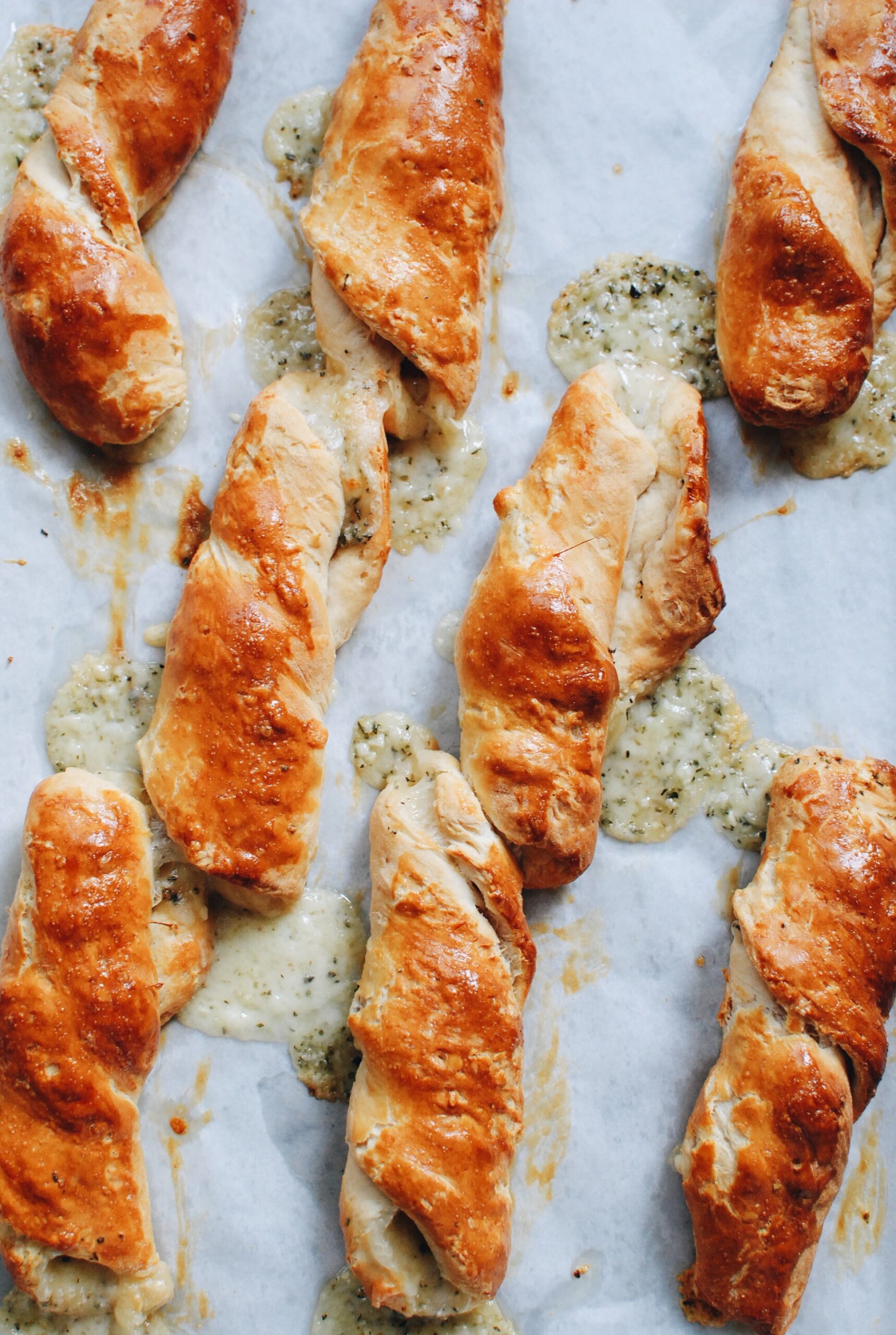 All hail the herby cheese oozage. You know you have to scrape that part up with your finger and eat it, right? Of course you know that. It's a quintessential life rule. Any cheese oozage must, must be peeled up and snarfed. You could even tuck it back into the twist. Look, I'm just here to guide.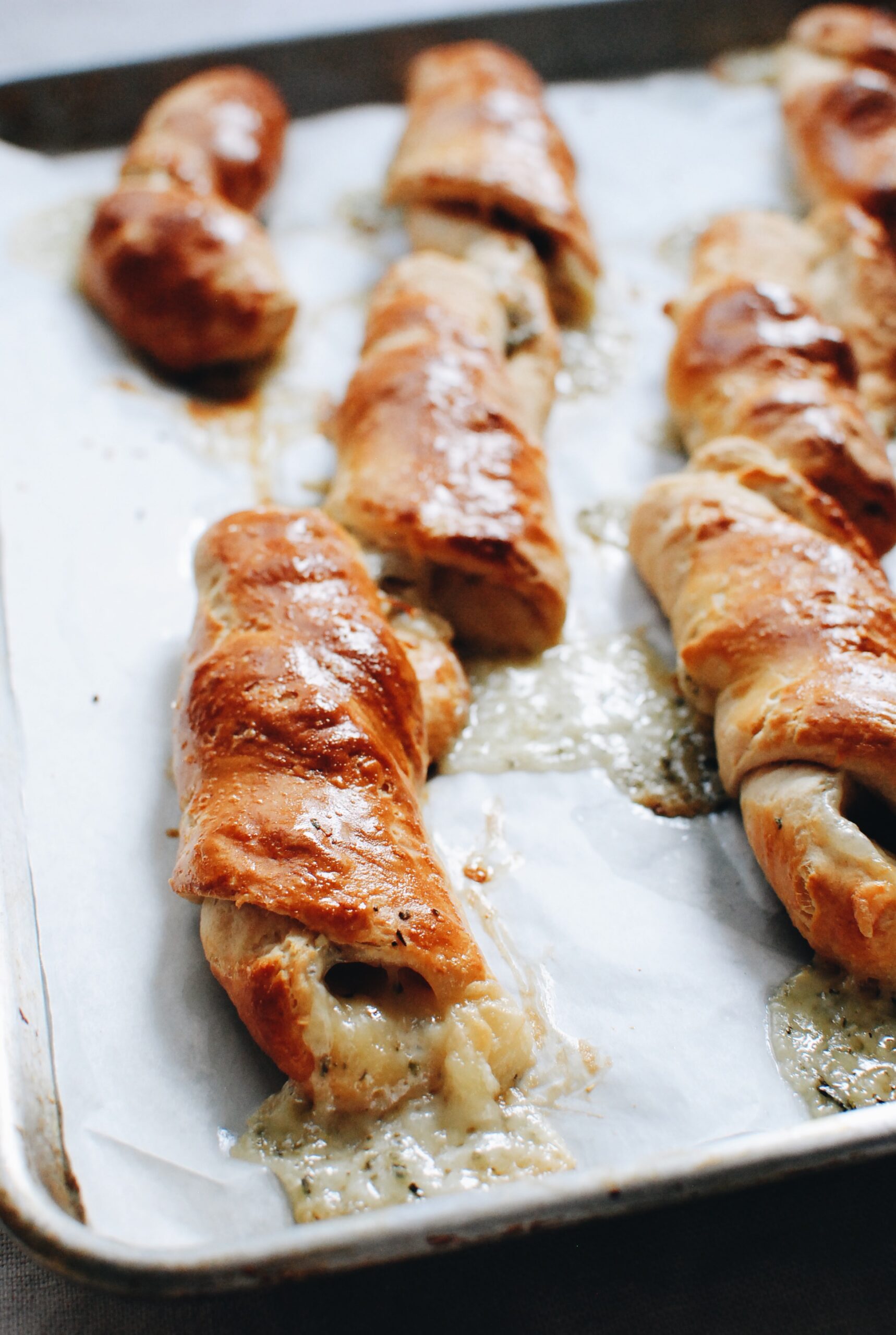 Let's talk about Grand Cru because a) I'm trying to figure out how to replace my blood with it, and b) it's just nutty perfection. Especially in this biscuit situation. It will ooze. But also, once it cools a little it will harden, so you know what you COULD DO? Grate some and melt in an oven or skillet in small discs, then use them for salad toppers. Boom. That one's free.
Make these! The flavors are like a big hug. Comforting, earthy, nutty, herby, just too good for anyone's business. Except mine and yours. So get in that.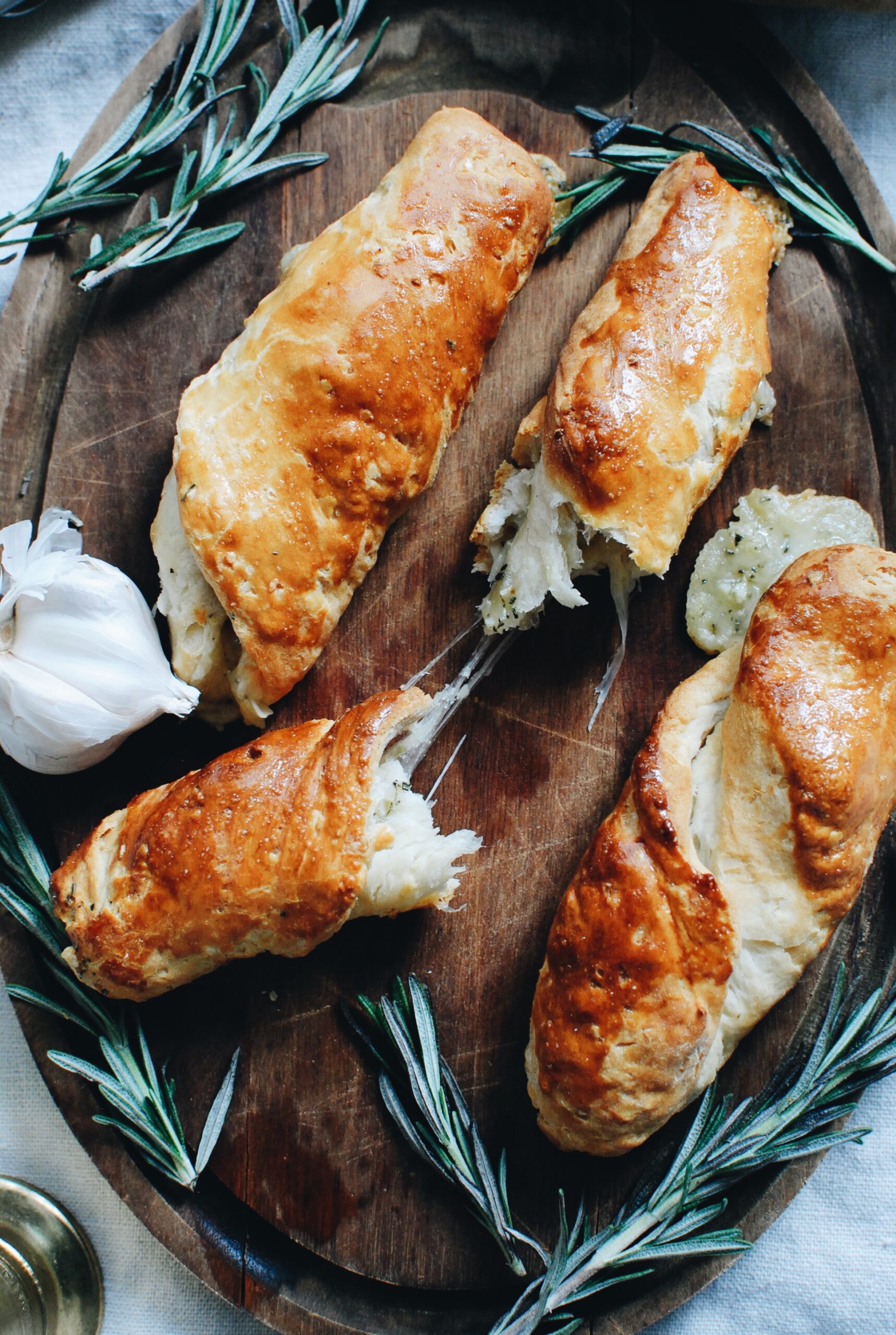 Christmas morning? Well yeah.
Ingredients
1 (16.3 oz) tube of large biscuits (eight total)
1 (6 oz) wedge Roth Grand Cru, grated
3 garlic cloves, minced
1 large sprig rosemary, minced
1 egg, lightly beaten
Instructions
Preheat your oven to 375.
On a floured work surface, roll out each biscuit until thin. Evenly divide the grated Grand Cru among the centers of the each biscuit. Sprinkle the minced garlic and rosemary on top of the grated cheese. Roll up each biscuit and give it a twist, until they look like mini baguettes. They don't have to be perfect. This is 2020.
Brush the twisted biscuit tops with the egg wash, and bake for twenty minutes, until golden brown and shiny and perfect.
Serve immediately!
Makes eight biscuit twists.
7.8.1.2
472
https://bevcooks.com/2020/12/grand-cru-biscuit-twists/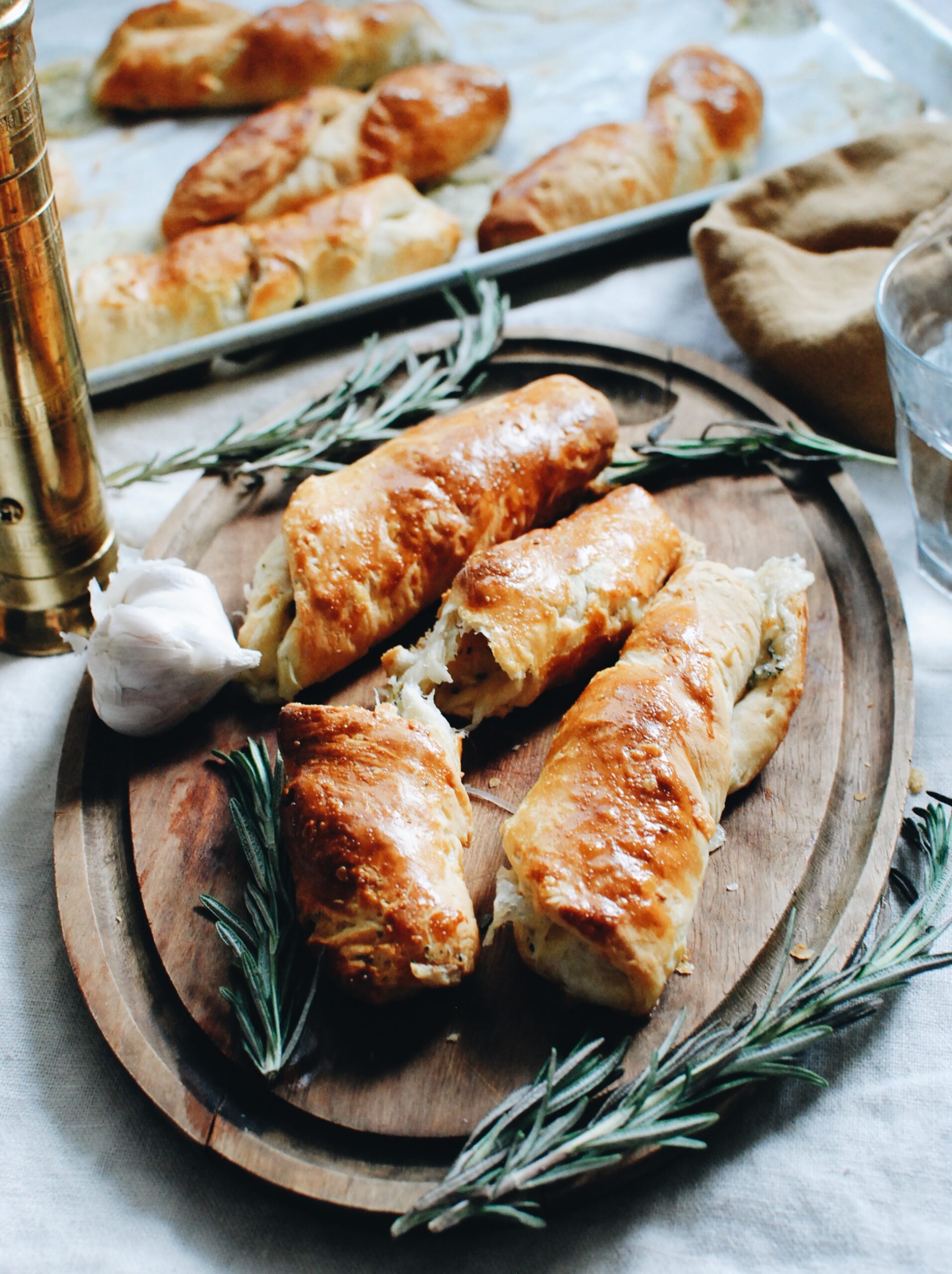 I'll take 87, please.
This post is definitely in partnership with my lover, Roth Cheese. But all ramblings and cheese inhalings are totally my own. We coo?