BUUUURGS, babe. (<–hated the way I just wrote that.)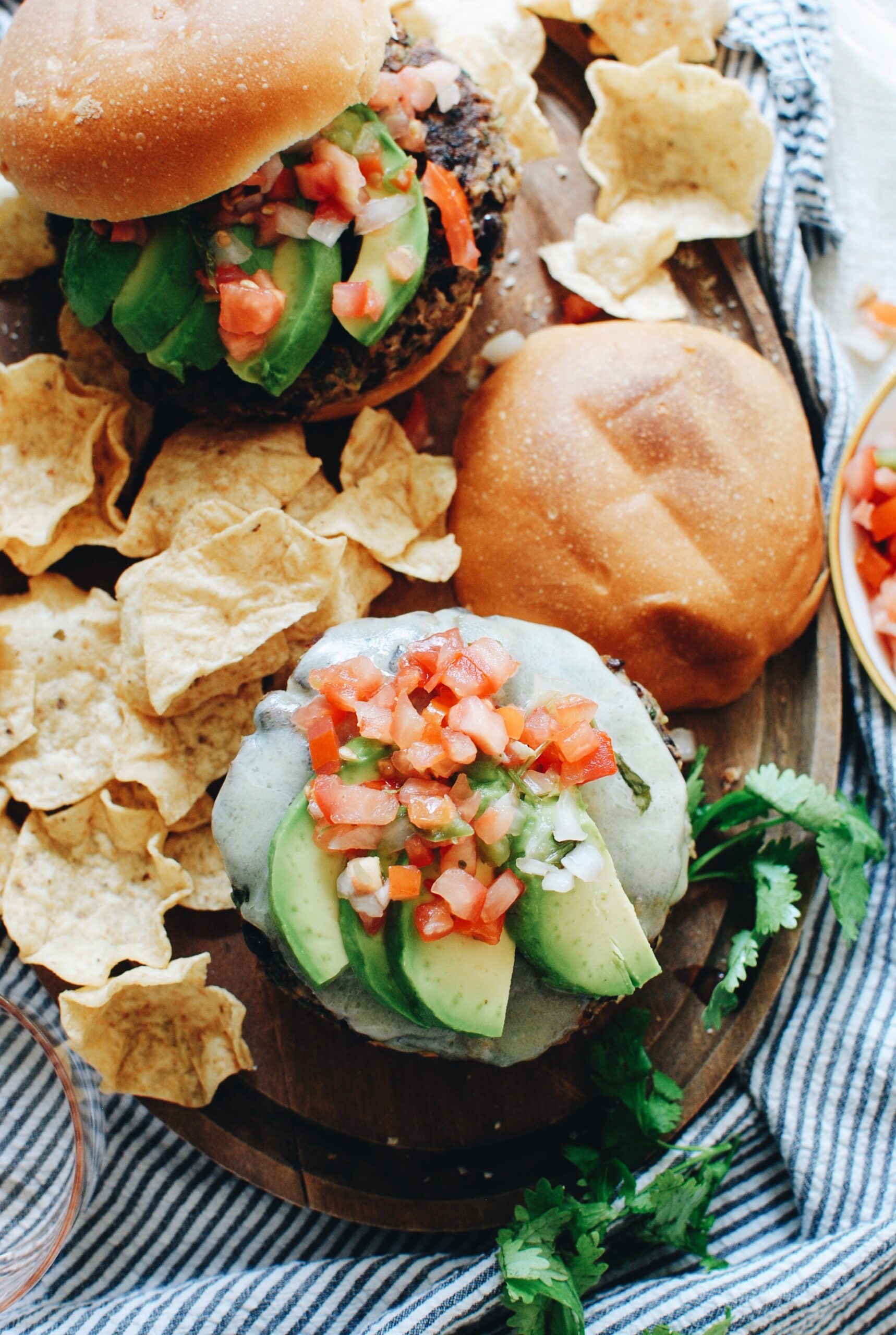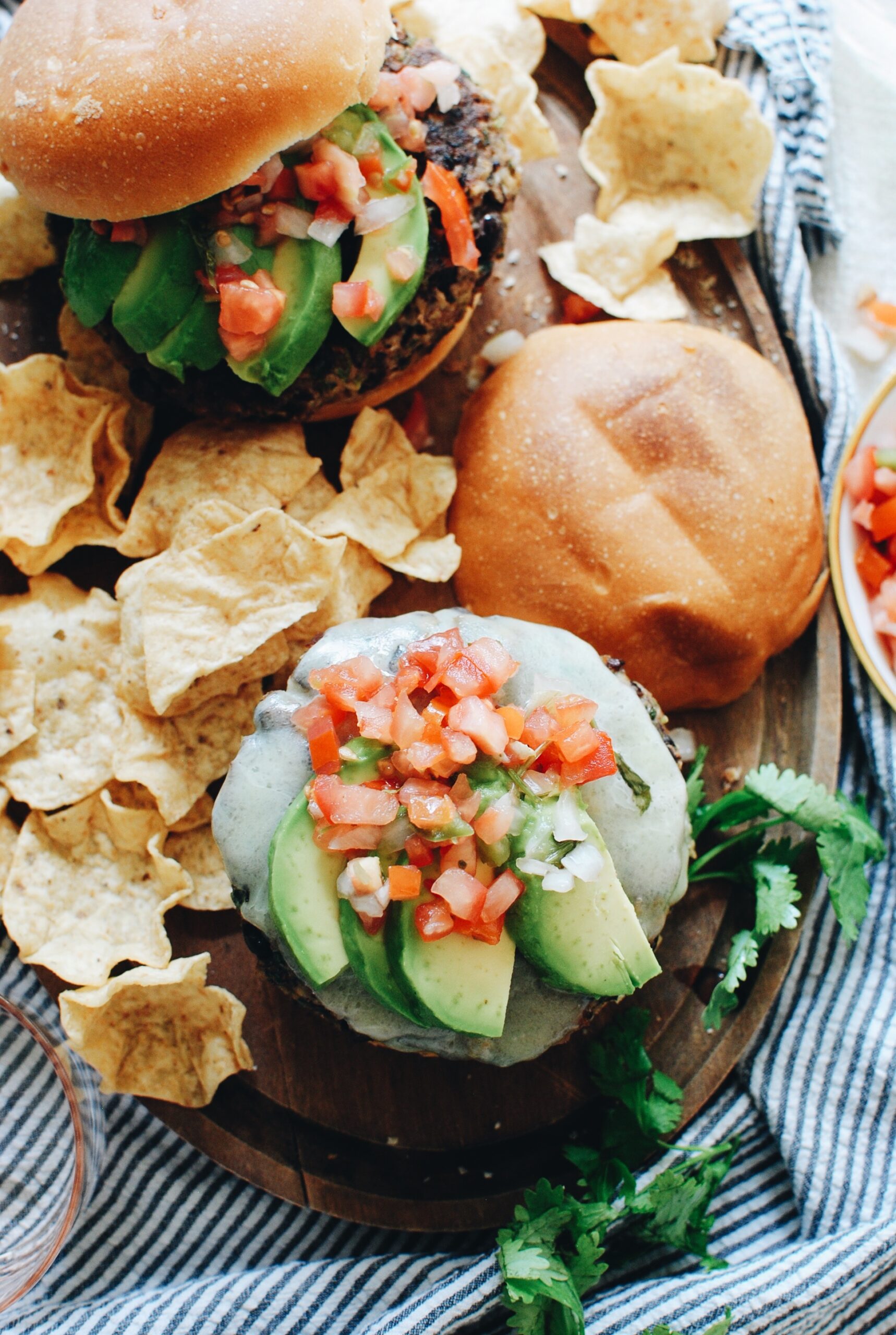 But like, black bean burgahs. And omg these are absolutely delicious, you'll lose your ever lovin' noggin.
It's an oooooold Fine Cooking recipe, but I took my thing down, flipped it and reversed it to make it mine. And listen, I'd try to link you to the original, but it looks like Food and Wine bought Fine Cooking? Is that the case? Anyway, the link no longer exists, as of less than two weeks ago. So 2020 of it.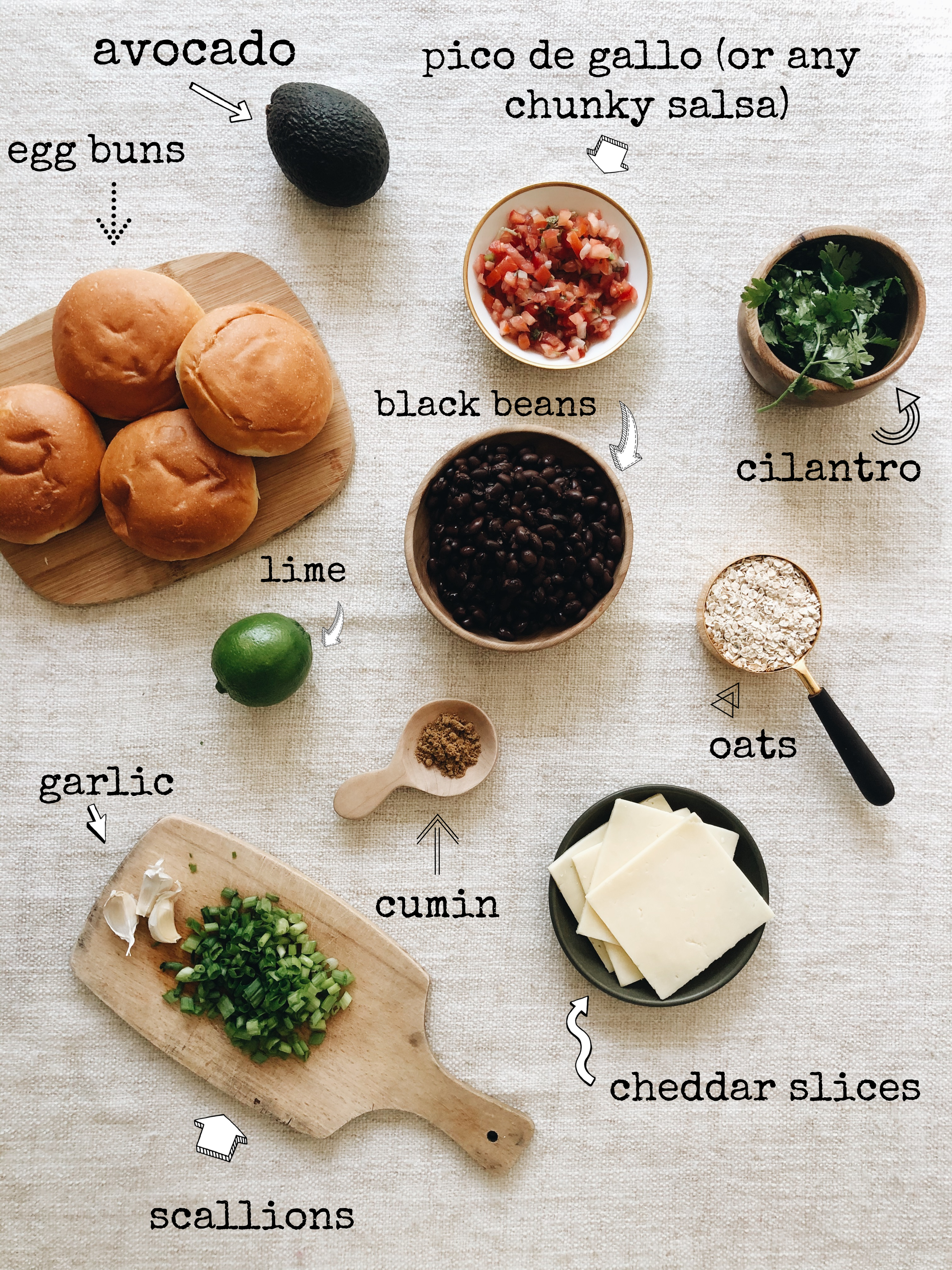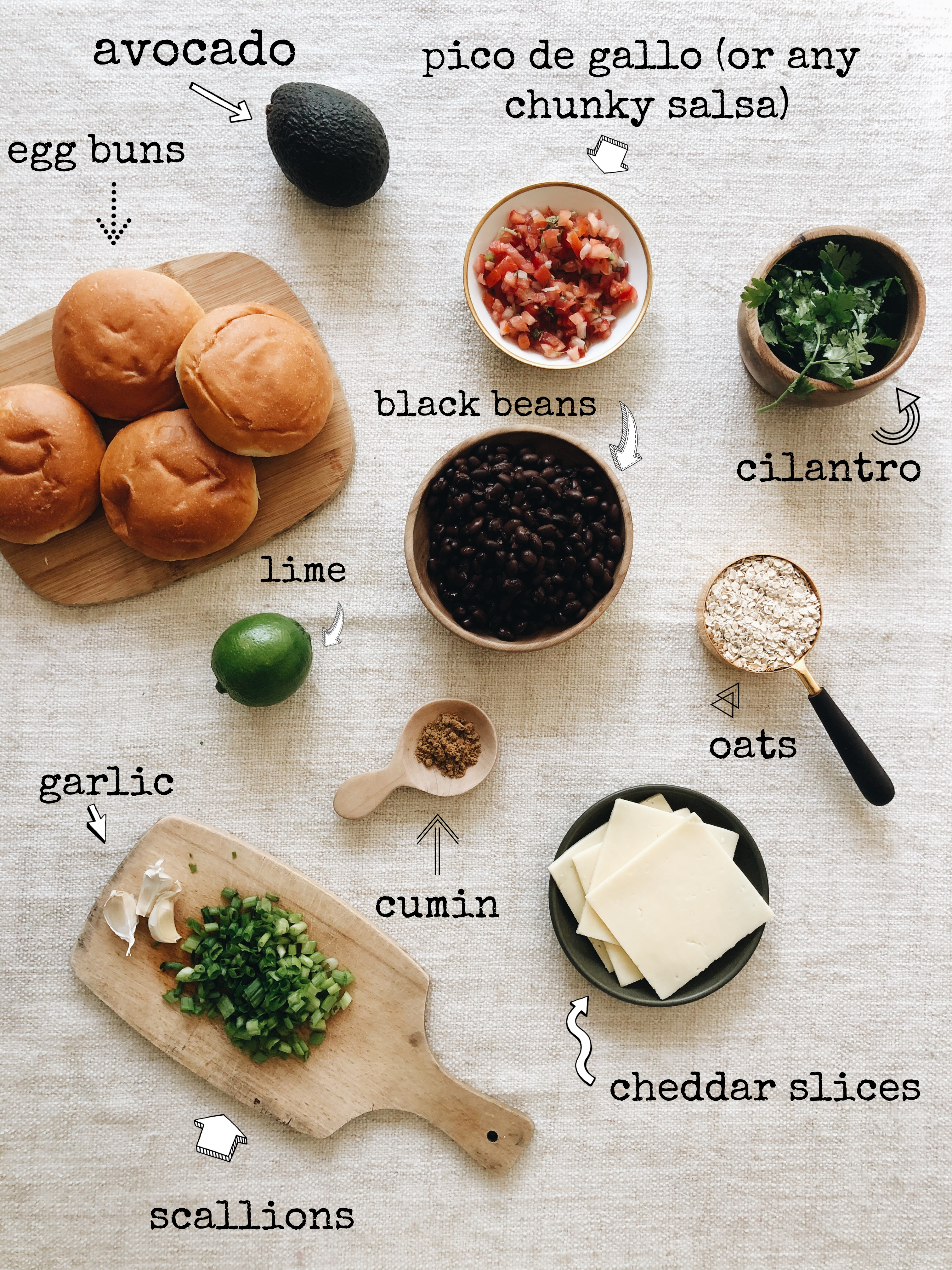 What I dig about the Fine Cooking spin, is the use of OATS. Not quinoa, not rice, but oats! (Also I will say I forgot to shoot my egg. Which uh, is an obvious key binder, so grab an AYG, why duncha.)
Also, I added garlic and lime to the recipe because my rebellion knows no ends.
And the oats? Guess what I did to them. (besides pet them and call them Frank.)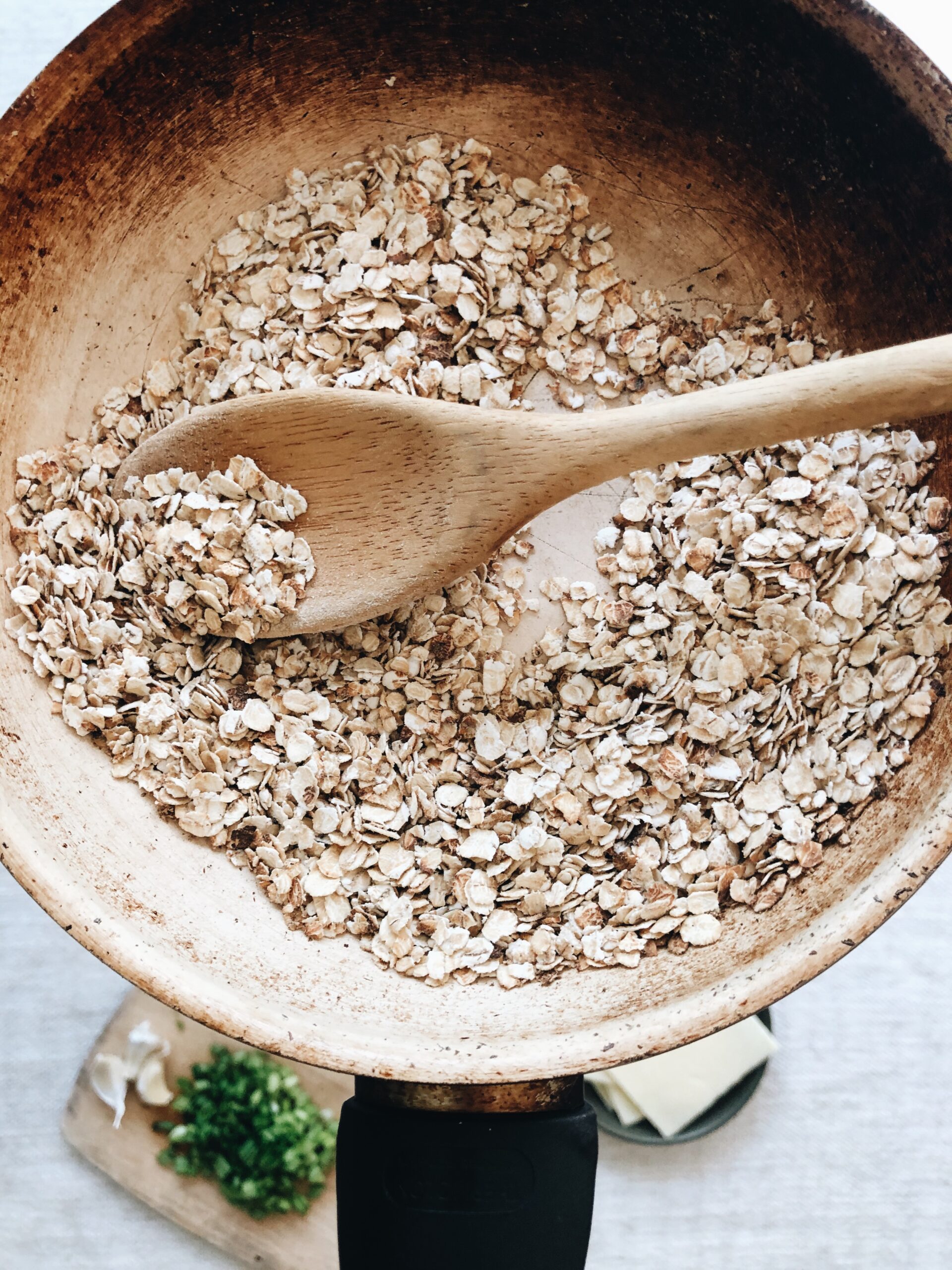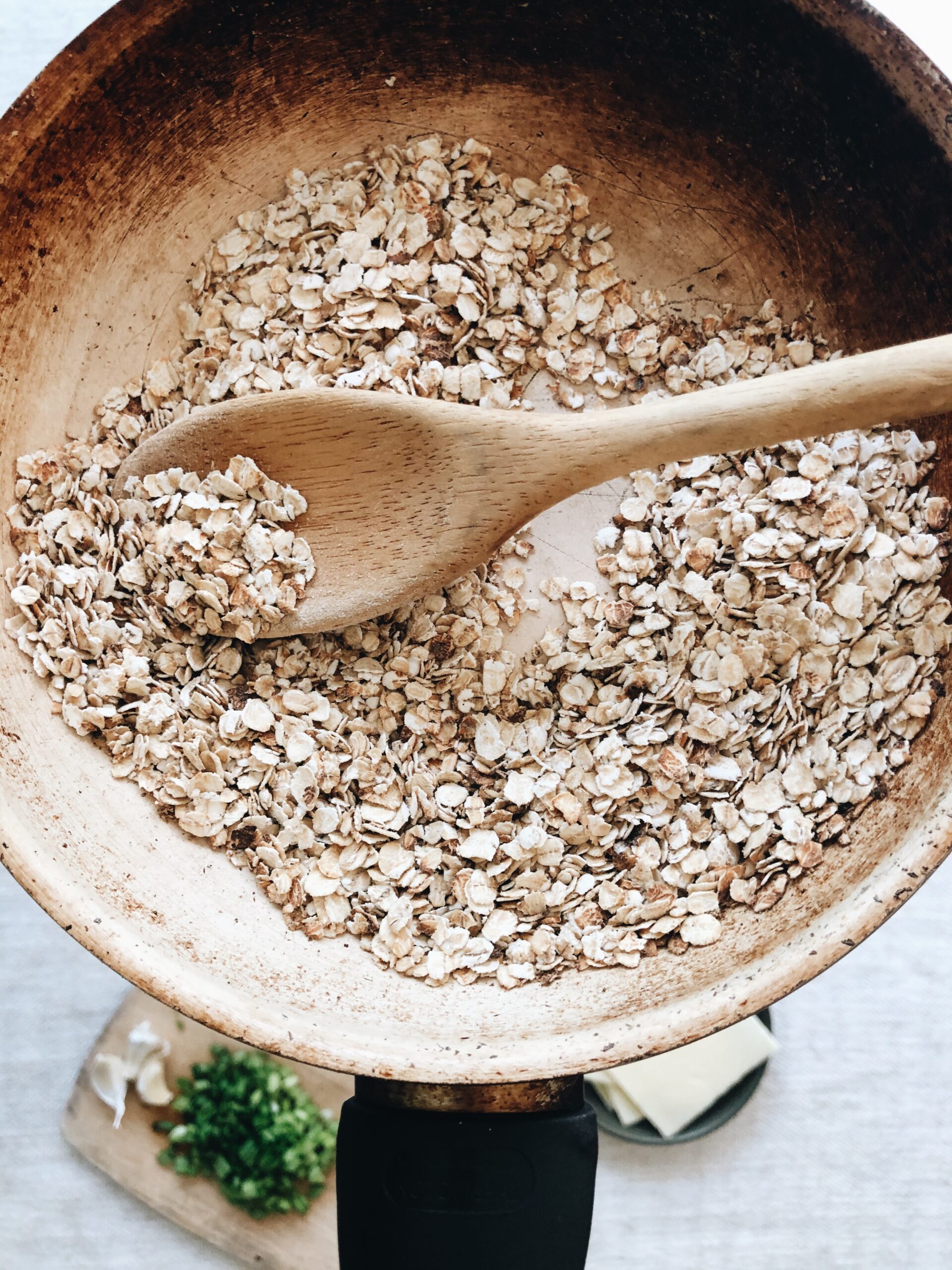 Toasted! Just a quick trip to a skillet for some extra flavor fist bumps, holla.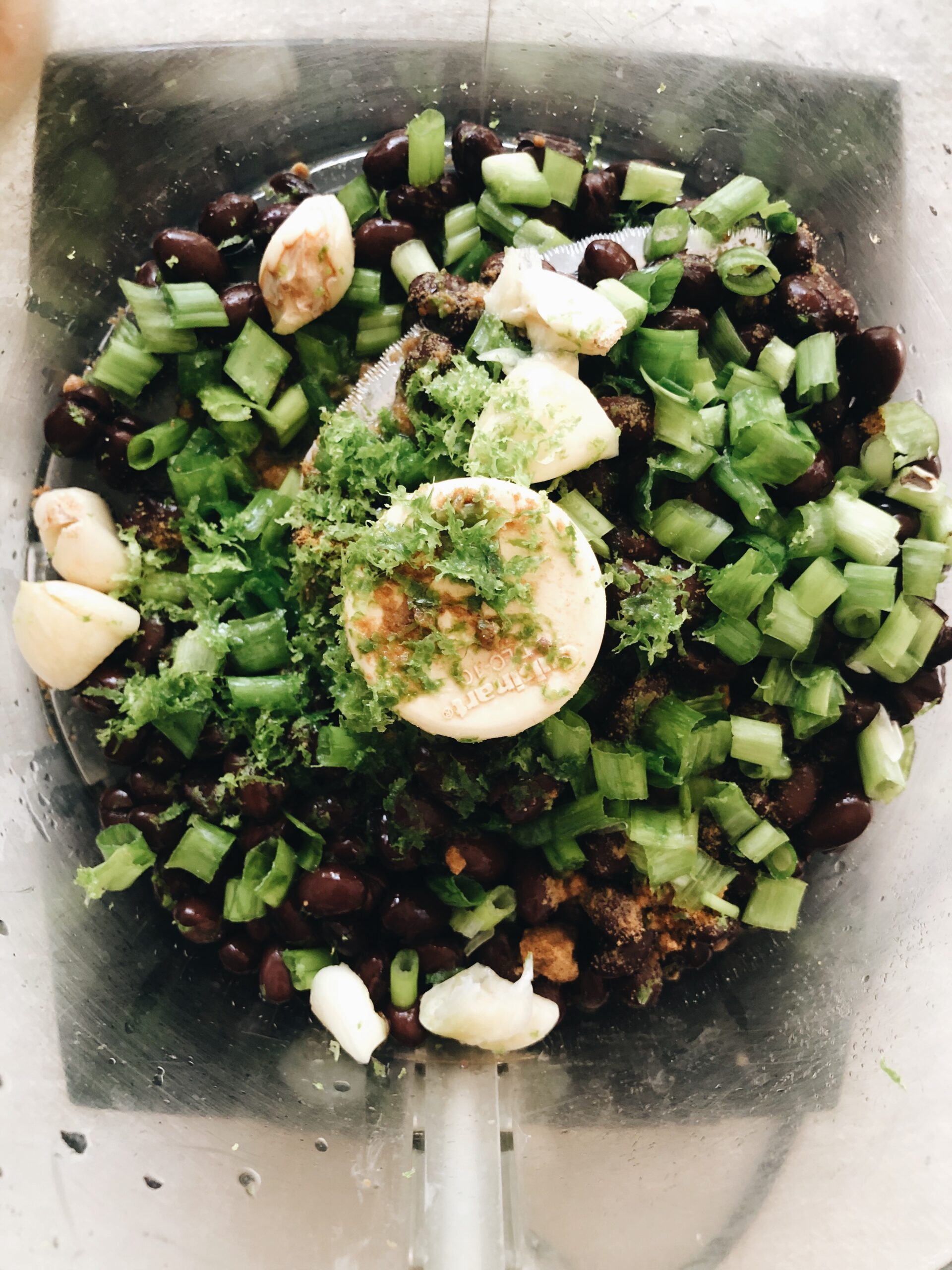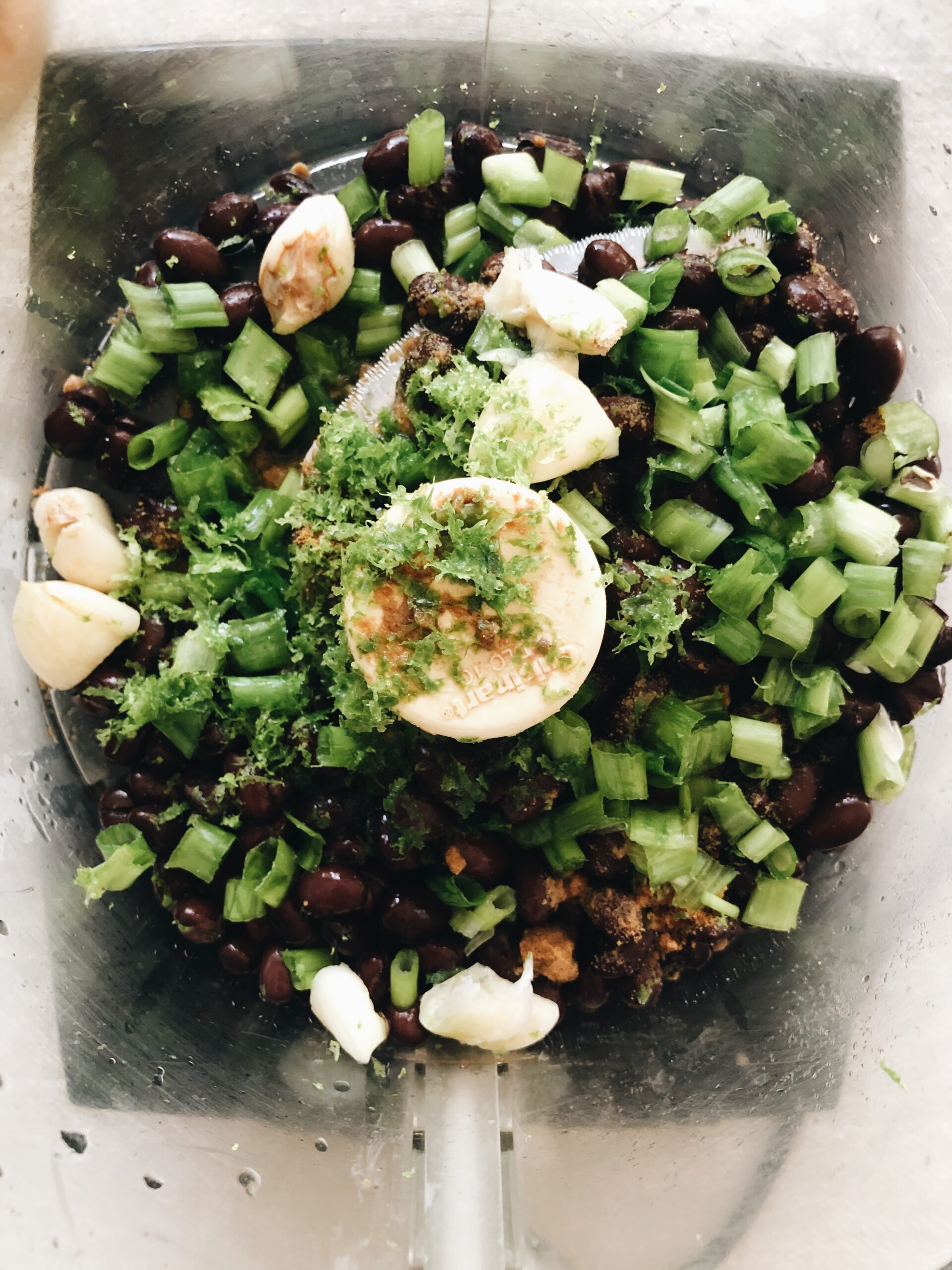 To a food processor you'll add half a can of black beans, your egg, half the scallions, cumin, garlic, lime zest, juice and salt. Then just pulse it a few times until it's paste-like and fragrant like whoa.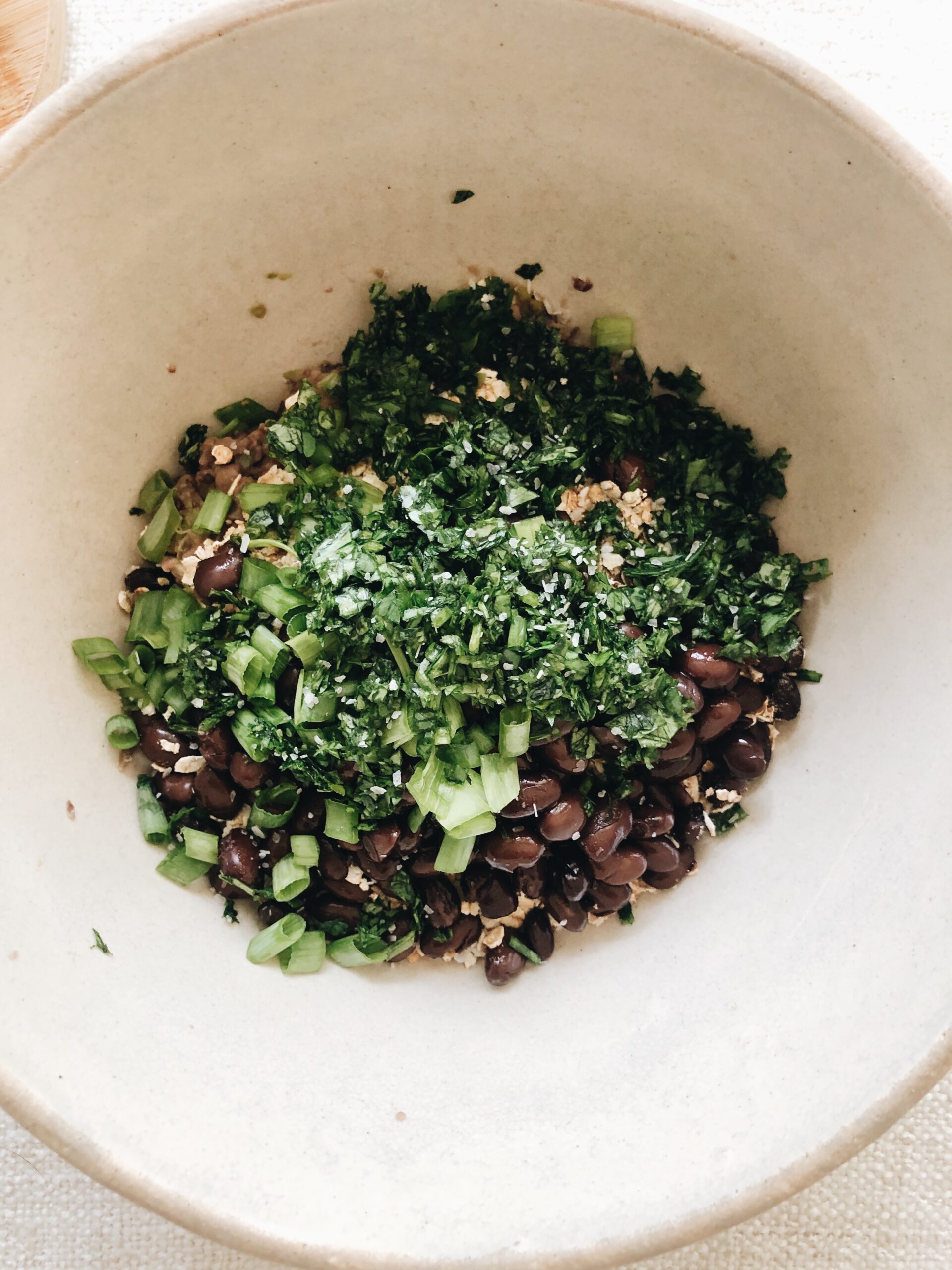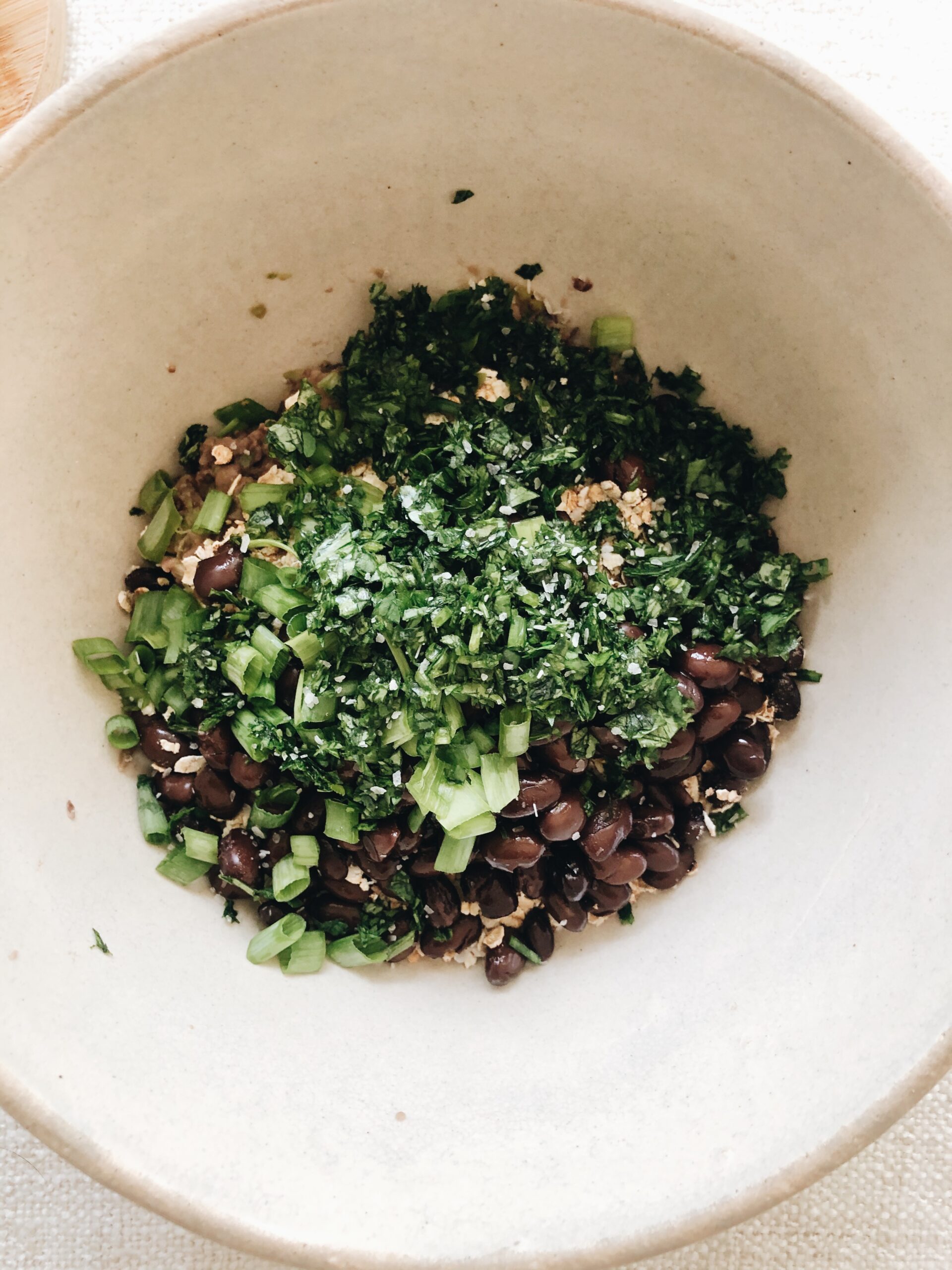 Then scrape that out and into a bowl, where you'll add the rest of the beans, rest of the scallions, chopped cilantro and toasted oats. Another pinch of salt? Sure, yep, do it.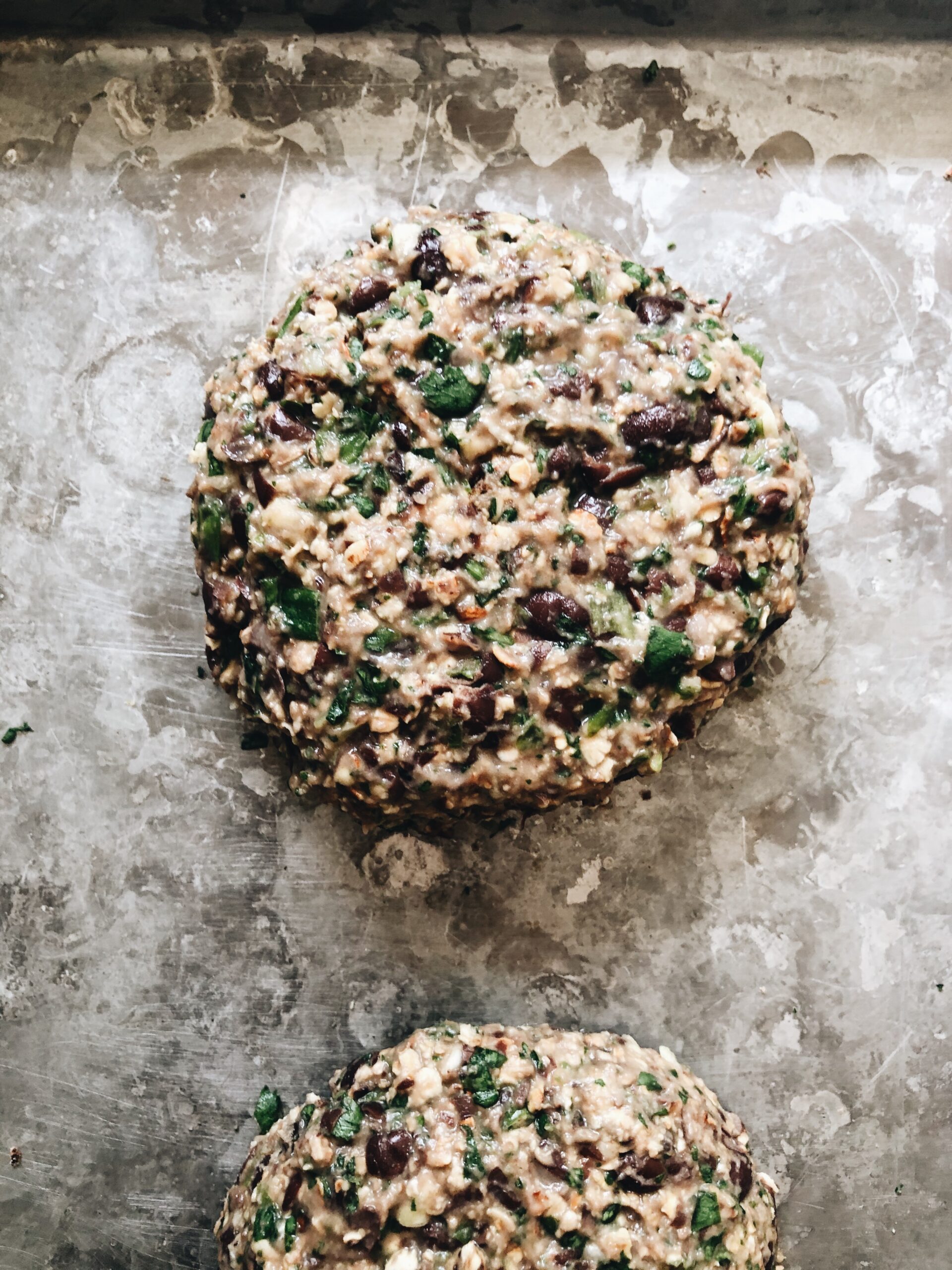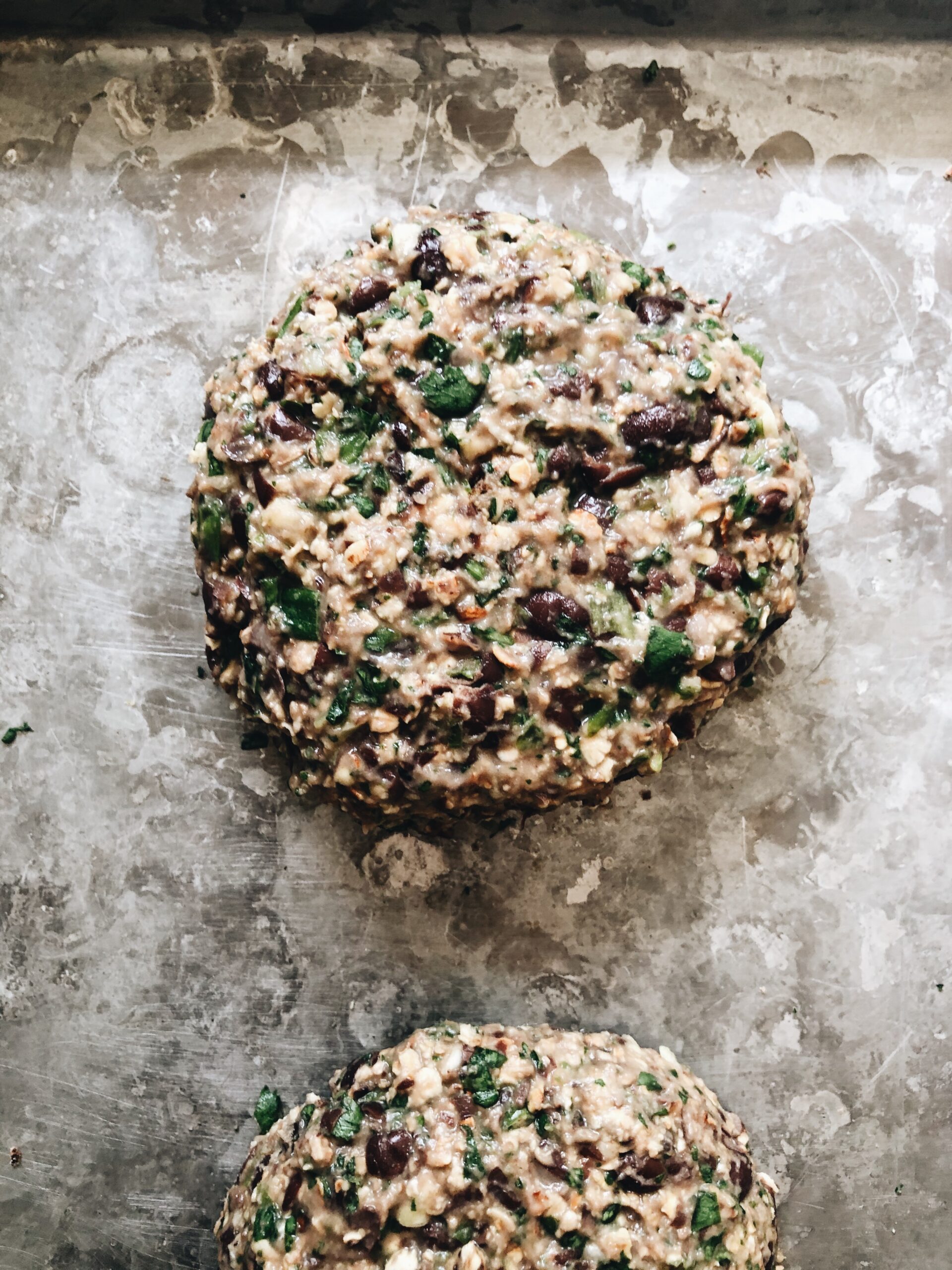 Theeeen with wet hands, form two large patties. I mean, you can go two ways with this. The first time I made these, I made four smaller burgers. But the whole time I was like, "These are so tiny. One can of beans for FOUR eaters? Really? Next time I'm making them honkers." And I did.
I will say, the Fine Cooking version adds grated pepper jack cheese, which sounds like the finest idea ever to exist, but you do know my husband.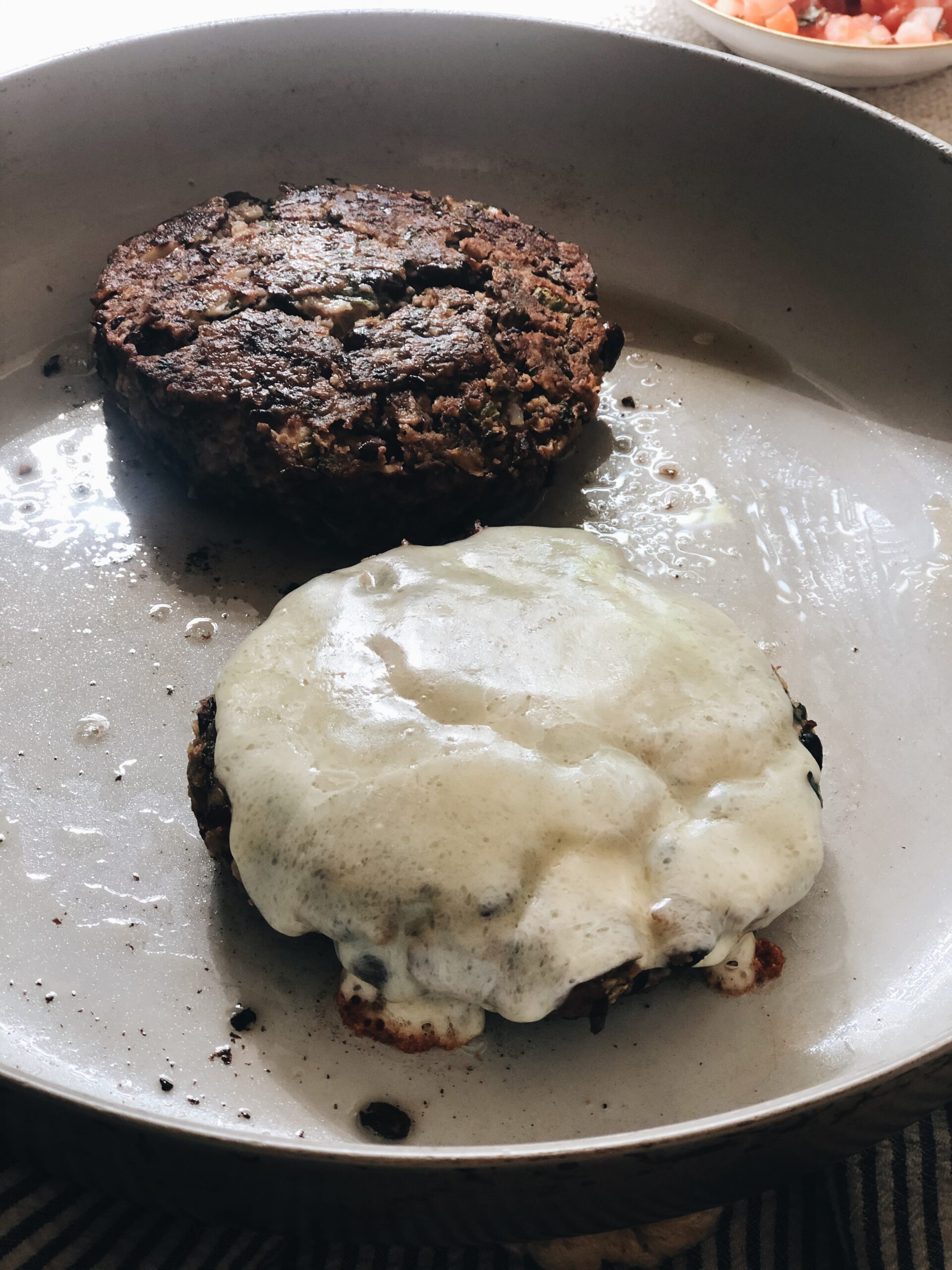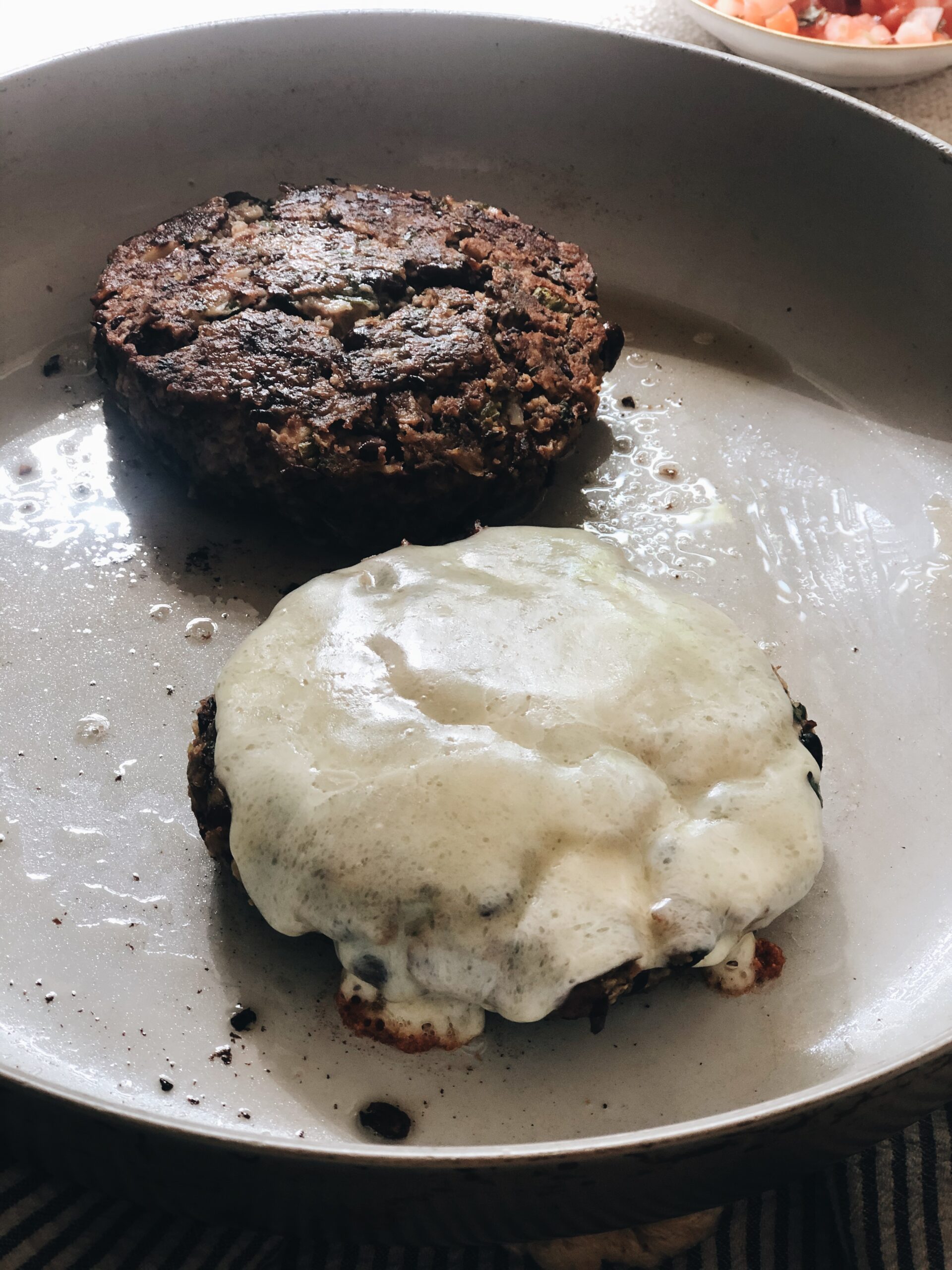 So I added a slab of cheese mid-sear! And all was well.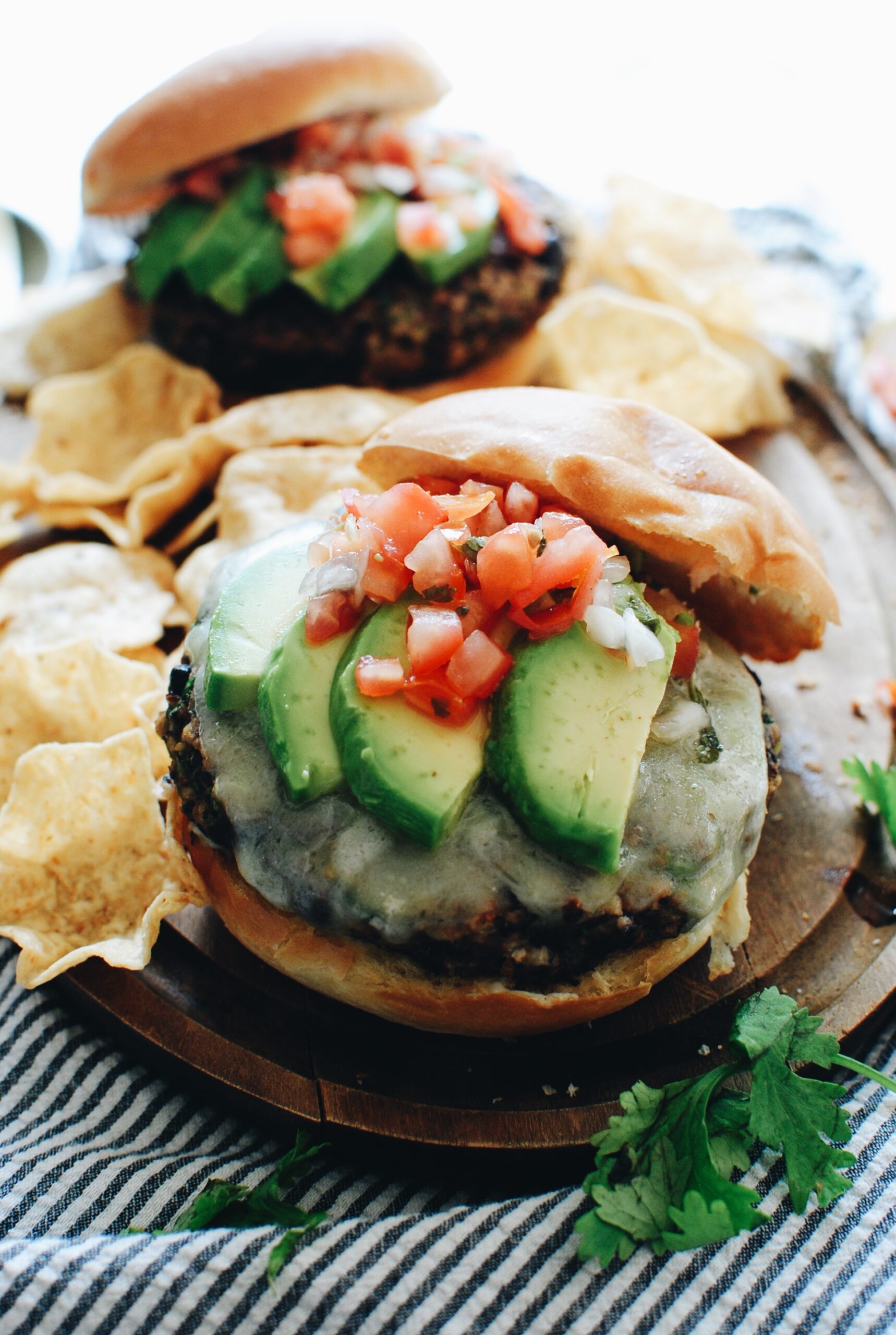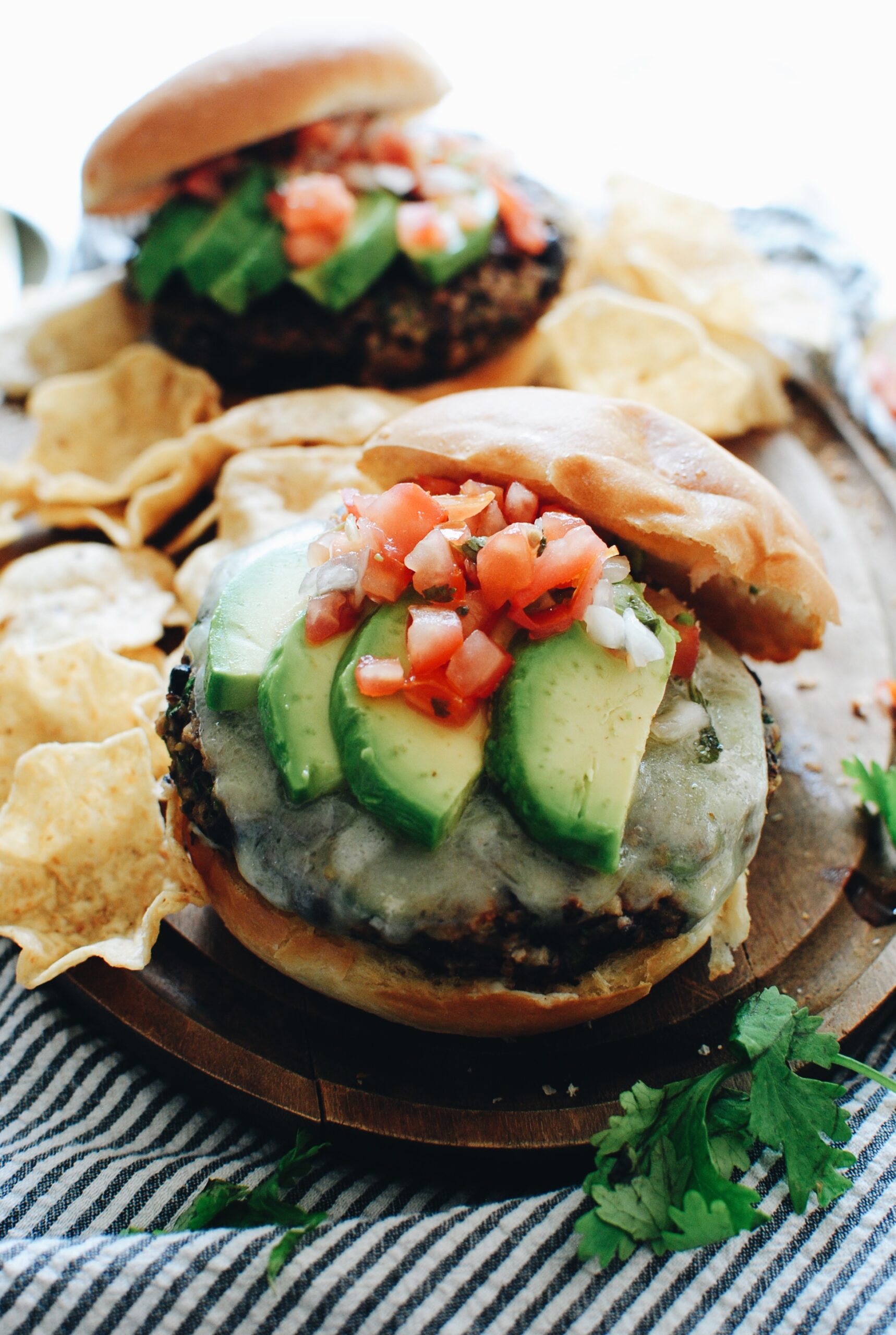 And then you layer like an unleashed psycho. Avocado, pico (or any chunky salsa), red onion, lettuces, anything. I spread mayo on the bottom with hot sauce, but you fly, little bird.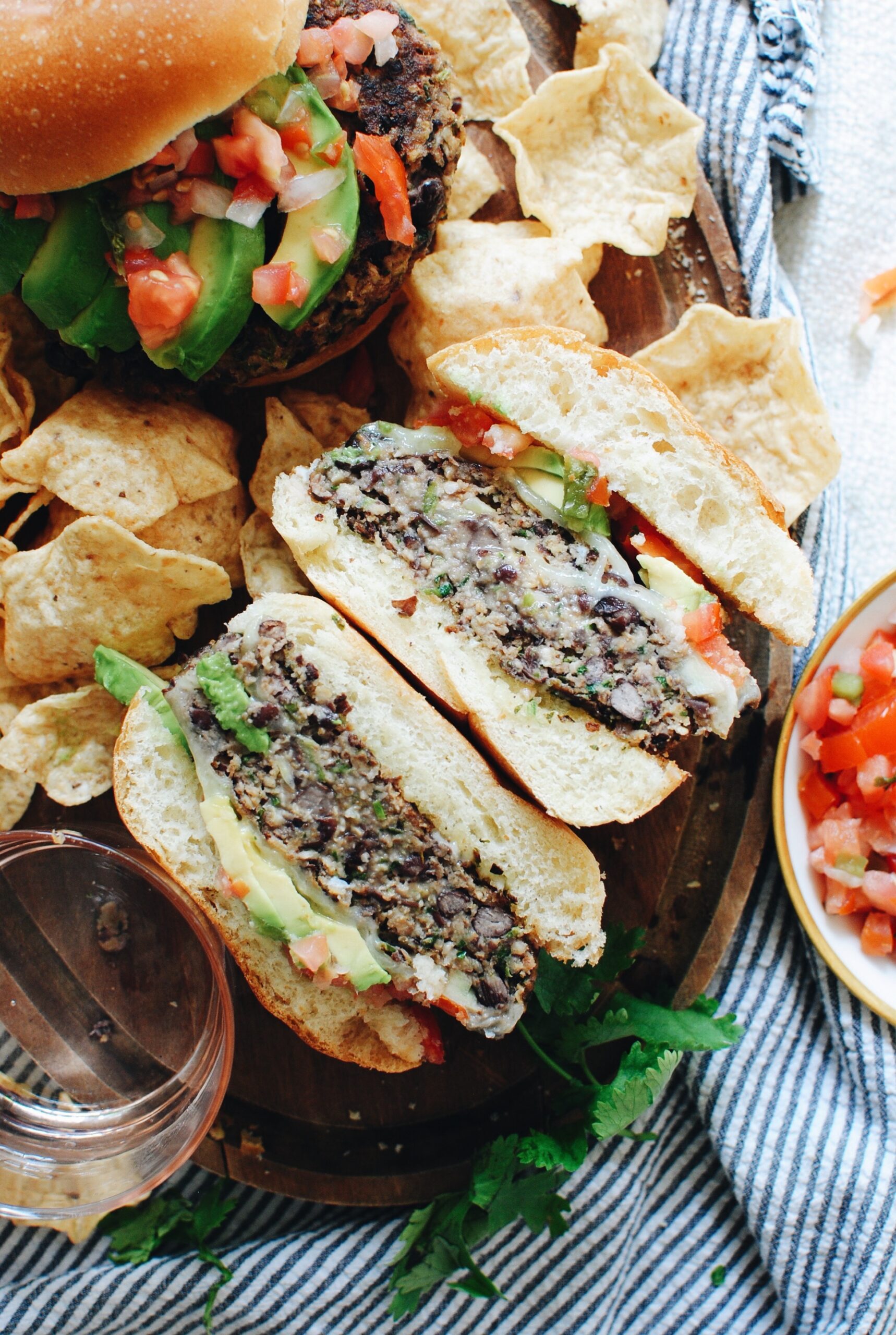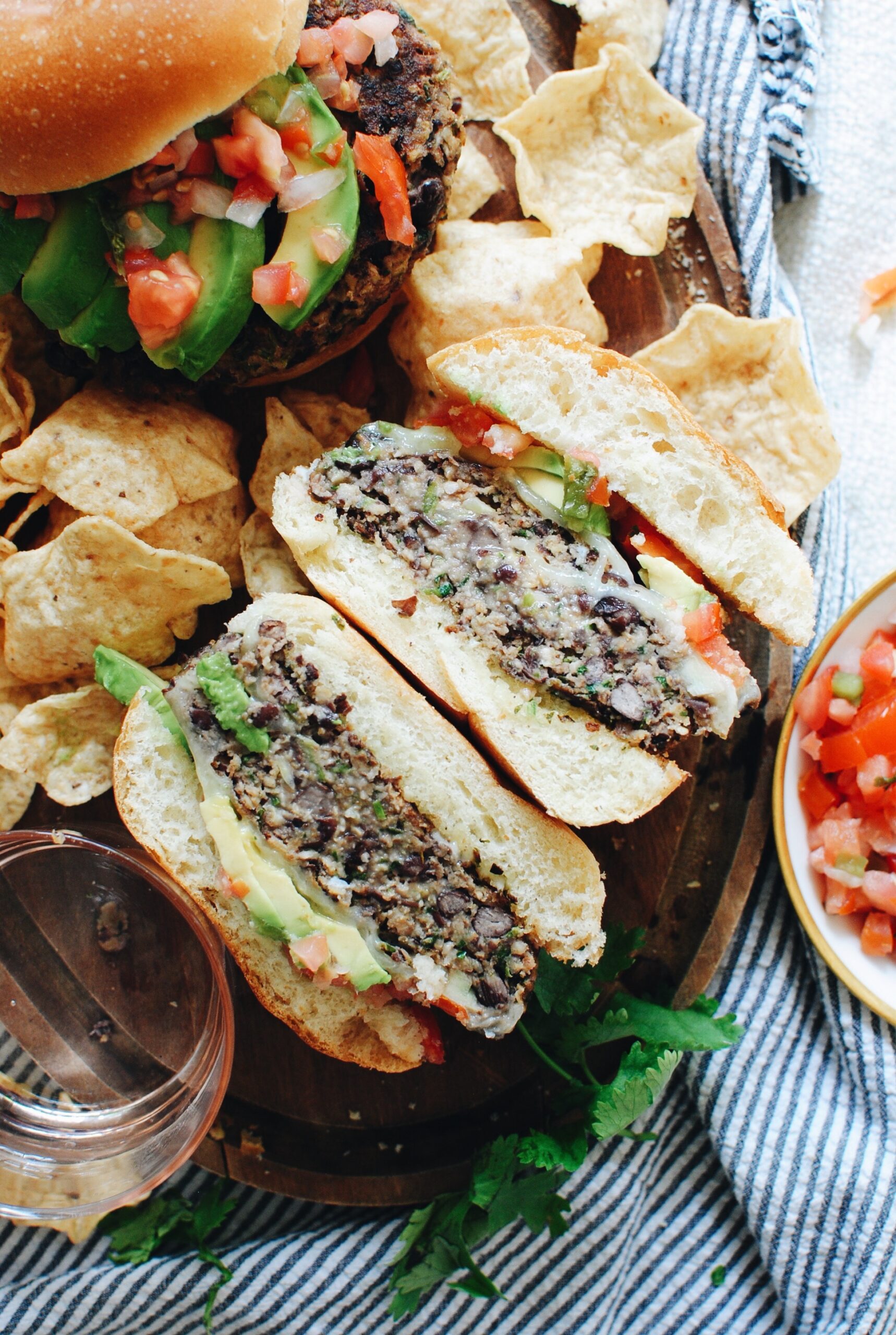 Oh my GOSH these have so much flavor. That garlic shines through, the touch of cumin adds balance, the toasted oats give them some oomph, and the zest from the lime amps up the bright. It's that perfect mix of gutsy but clean. Just what you want in black bean burgers, do not argue with me.
Of course you can make thinner ones, but these are hearty and almost meaty, if I dare say so myself.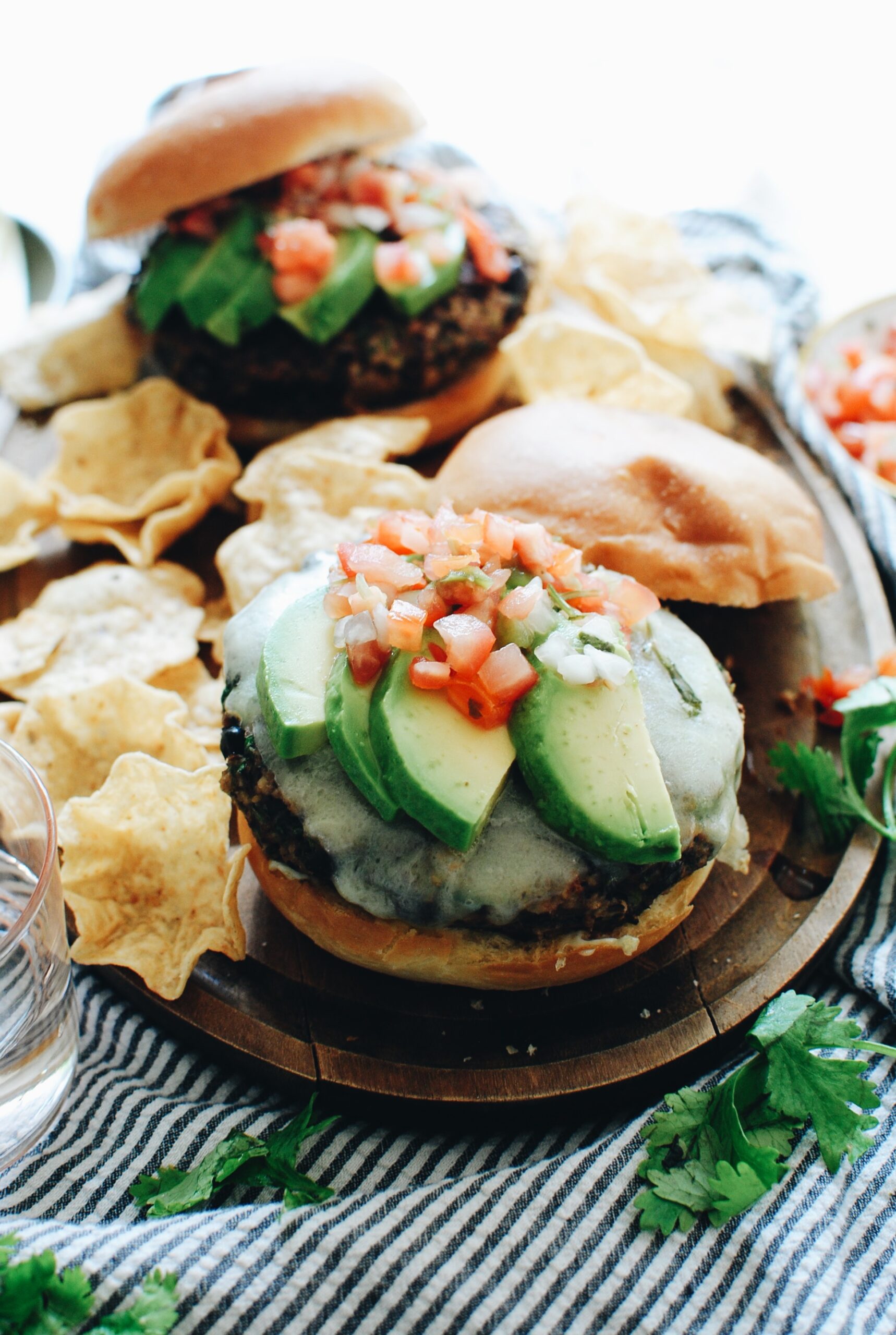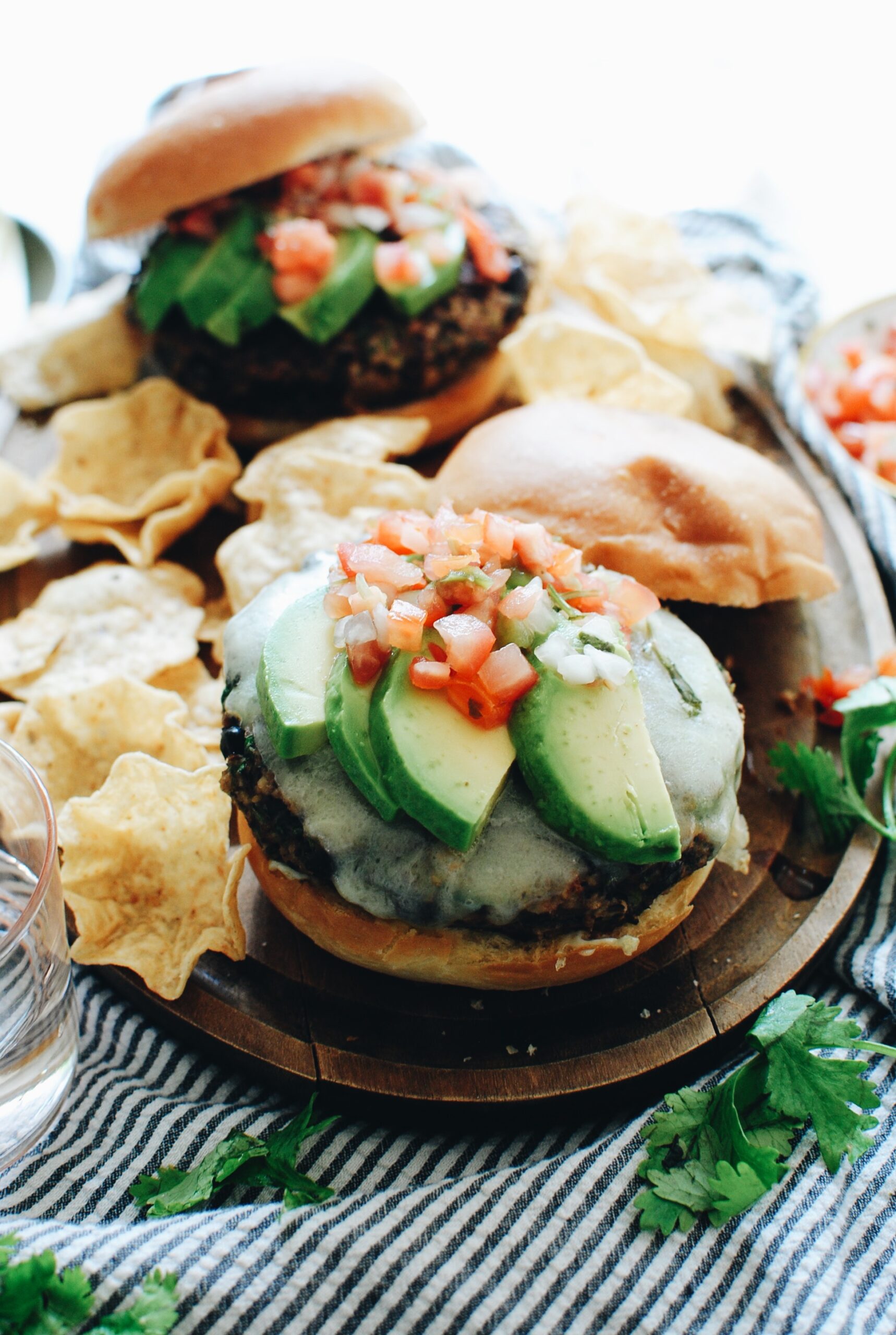 Tonight? YUZ.
Loaded Black Bean Burgers
Ingredients
1 (15 oz) can black beans, drained and rinsed
3 cloves garlic
1 tsp cumin
1 large egg
3 scallions, finely sliced
1/2 cup oats, lightly toasted
1/4 cup chopped cilantro (start with a big handful and chop it down)
1 lime, zested and half of it juiced
Cheddar cheese slices
Coarse salt
2 egg buns, split and toasted (or four, if you're making four thinner burgers)
Your favorite pico or chunky salsa
Sliced avocado
Instructions
Place half the beans in a food processor, along with the garlic, cumin, egg, lime zest and juice from half the lime, and half the chopped scallions. Add a pinch of salt and pulse until it forms a chunky paste. Transfer the mix to a bowl and add in the toasted oats, chopped cilantro, remaining scallions and whole beans. Stir to mix. Using wet hands, form four smaller beans patties, or two larger ones. Place these on a small baking sheet and stick in the fridge for ten minutes.
Heat a couple Tbs. of oil in a pan and sear the patties on one side for four minutes on a medium-high heat. Gently turn them over and sear the other side another 4 minutes. Add a cheese slice if you want, so that it will melt all over the patty. Such goodness.
Then you build! I put mayo and hot sauce on my bottom toasted bun, but you add whatever you want. Bean patty, a spoonful of chunky salsa, sliced avocado, any lettuces you want, thinly slice red onion. Go bonkers.
Makes two larger burgers, or four thinner ones. (Double this recipe to make four thick burgers!)
7.8.1.2
457
https://bevcooks.com/2020/10/loaded-black-bean-burgers/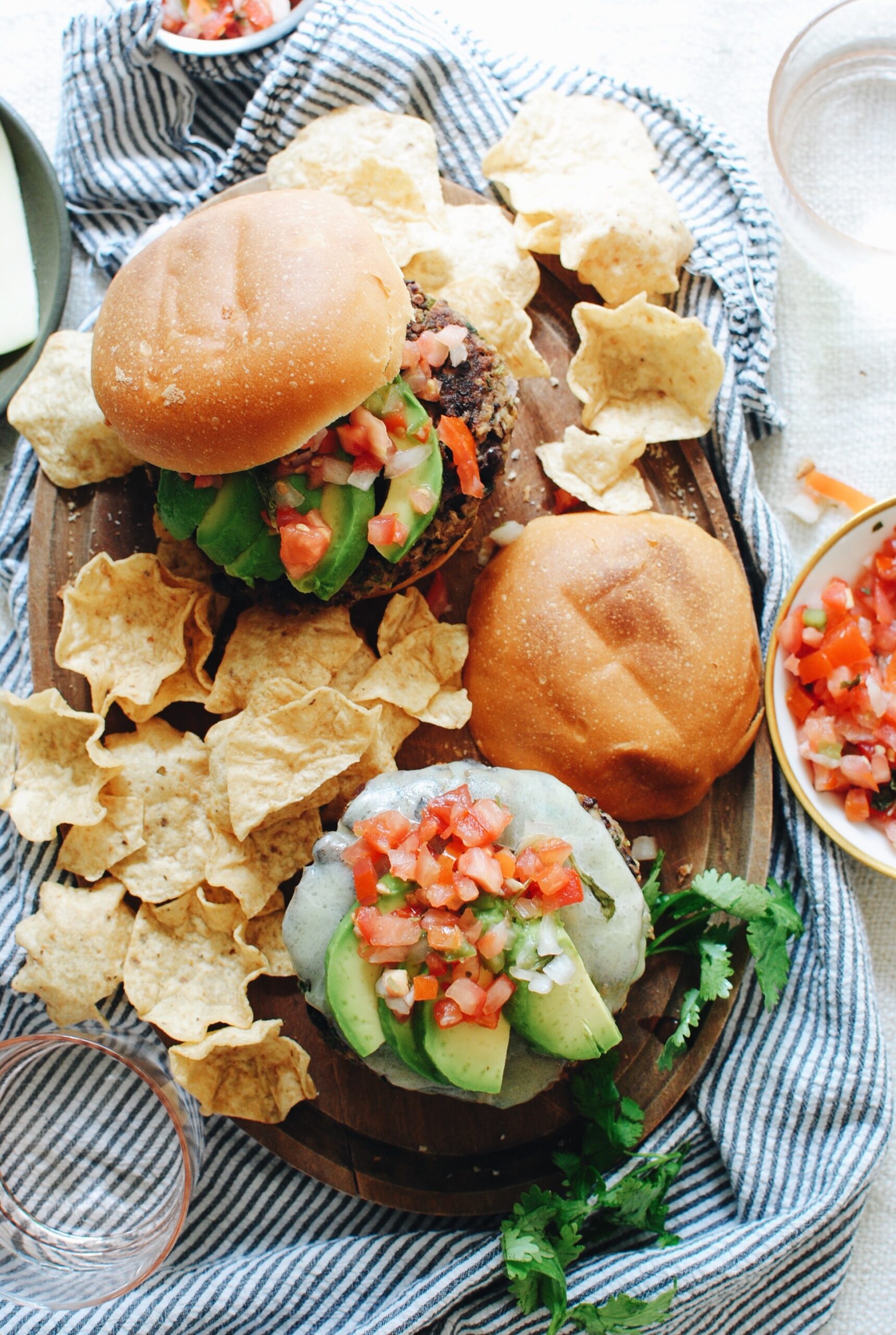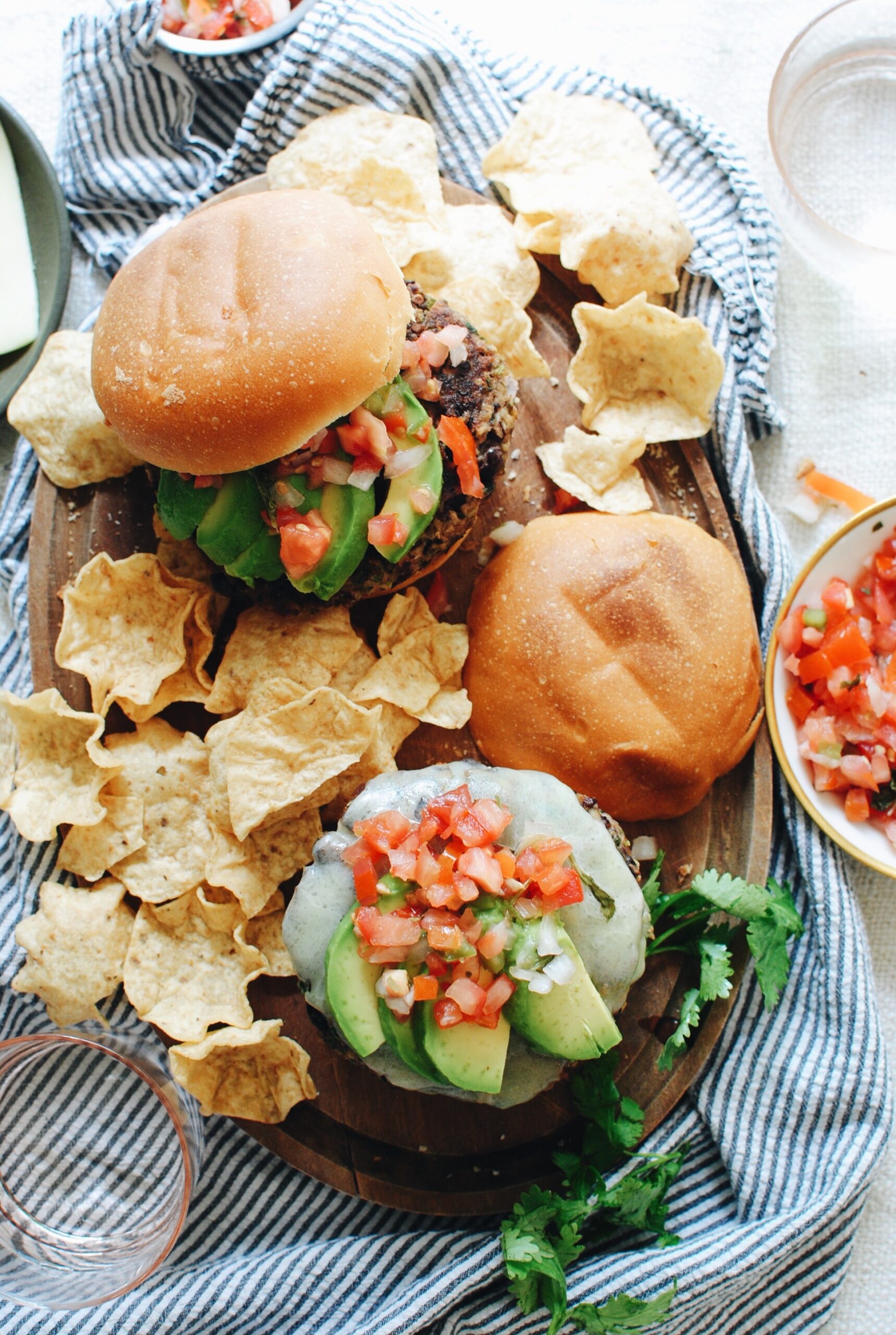 Maybe double the recipe? Definitely double the recipe.