Kids, I'm going to go ahead and just get this first photo out of the way, so that by the end of this post your stomach muscles will have kicked the lid off the tickle box and burned it down.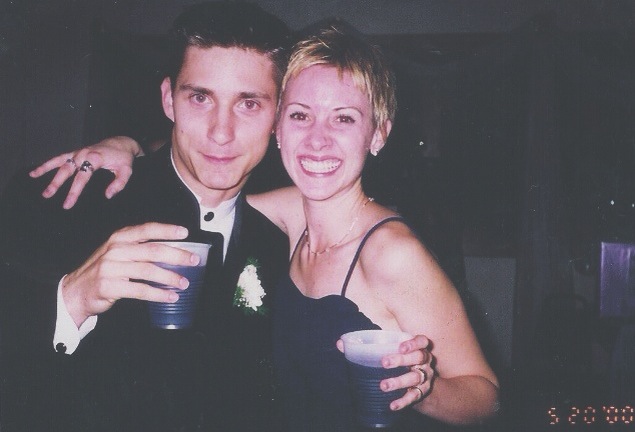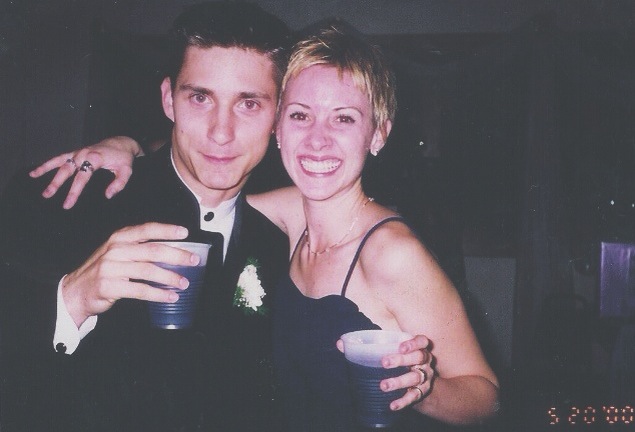 As the date above shows, this was the year 2000. (said like Conan) But it didn't start there.
It all began in August of 1998, in the Ryan's Buffet parking lot in Fayetteville, AR. I'll also just get this out of the way: I was dating his best friend. I know, snap, right? But nothing scandalous happened and all is well and we're all still super close and one of my dearest friends is his wife! We've all been in each others' weddings and our babies are all going to be bffs and blah blah.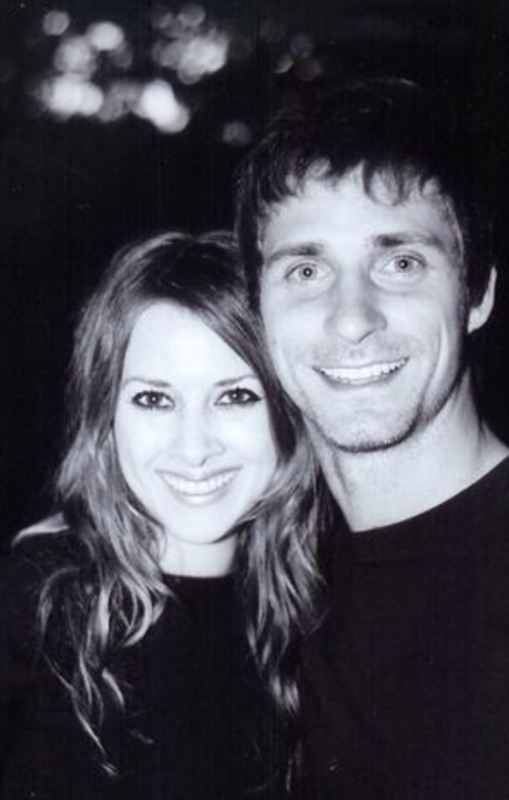 Between the years of 1998 and 2004 we were total buds. I always thought he was way fine, but didn't give it a second thought. He was off limits. No can do, dood.
To make a long story really long, he attended school here in KC at the Art Institute, while I was finishing my college career at the University of Arkansas in Fayetteville. (please don't ask me to call the Hogs. because I might.)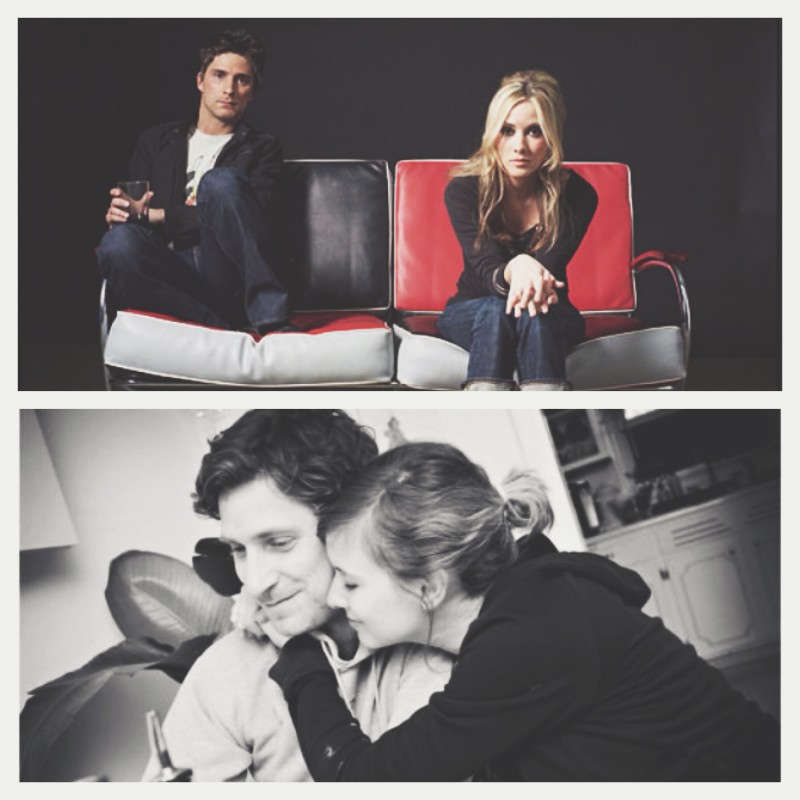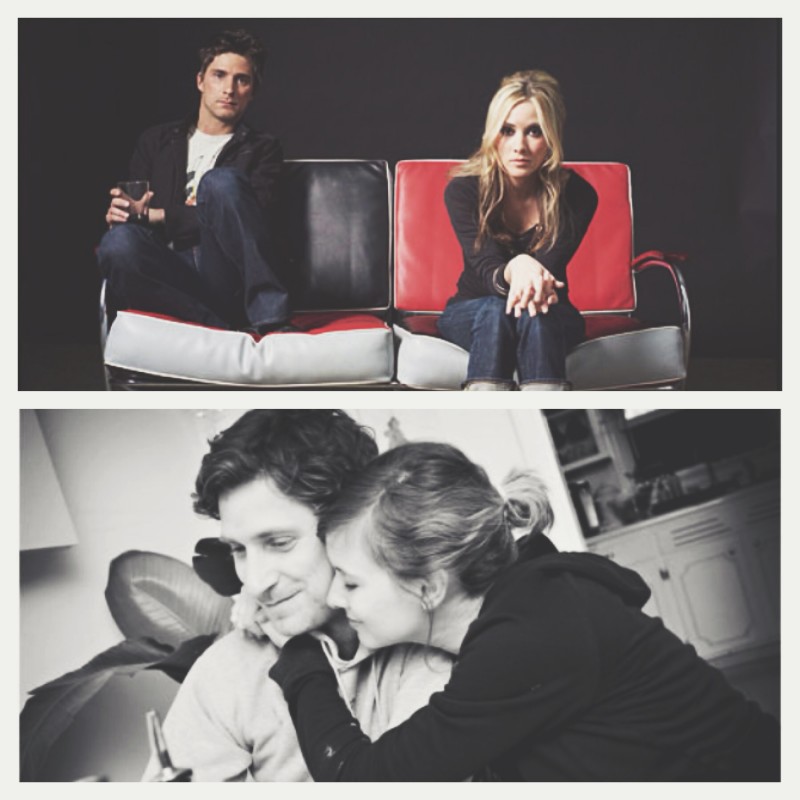 After a short stint in Utah to be a snow bum, he moved to Fayetteville to be in a parody country band, which ended up quickly morphing into a well-respected indie Southern band. Three-part harmonies, jangly guitars, songs of love lost, GAH. I loved that band.
At the same time I was playing bass and singing in a shoegazer, Dandy Warhols-style band, Tyko. Our two little bands shared a space on our hometown label, so we constantly played shows on the same bill, and even did a smidge of touring together. Being in a band in your 20s is awesome. Now? HA.
I'm not in a band anymore. My feet hurt, man.
Also, babies.
This photo is kind of blurry. You've been drinking, haven't you?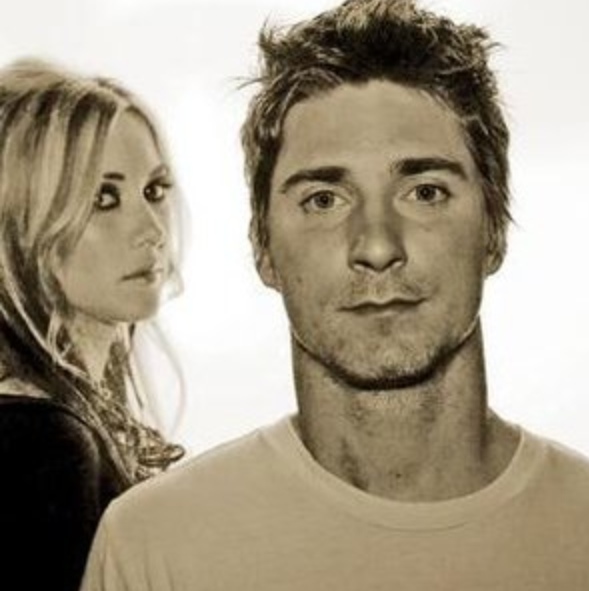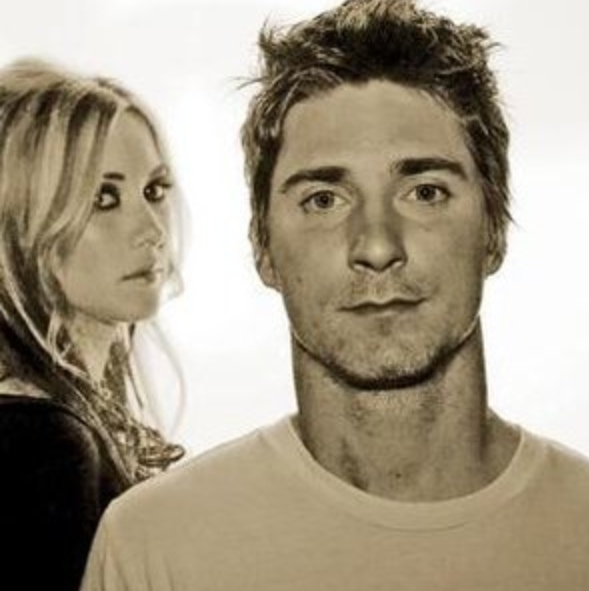 After dating circles around each other for years, still being jus frans, the bands fizzled and he quickly decided to move back to KC to get a job and be all adulty or whatever.
I remember being all, "Weidner! You can't move, dude. Come on!" And him, "I knoooow."
Then he moved.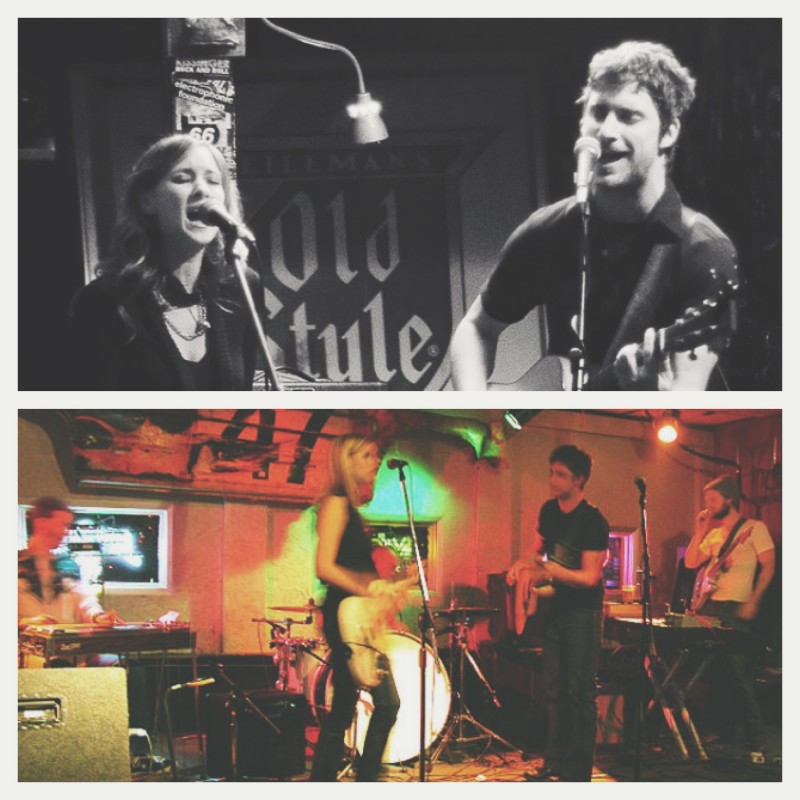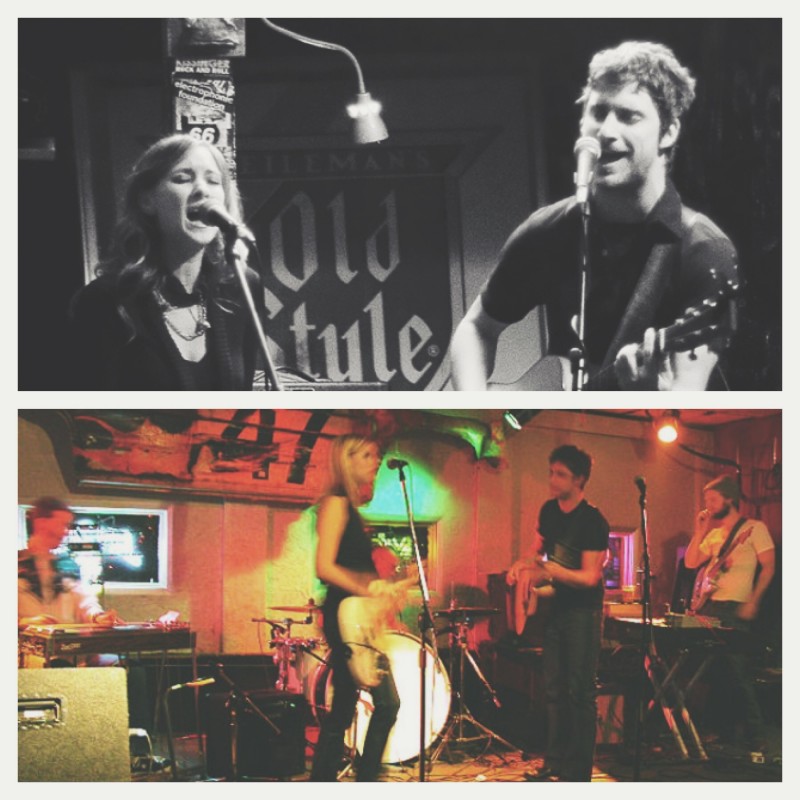 Then came March 27th, 2004. The Paper Hearts had a hugely-hyped reunion show at our favorite indie bar (RIP, JR's), and I wore an extremely high ponytail, a short black pleated skirt, black tank and the longest strand of white pearls ya evah did see. The show was beyond fabulous, packed to the gills, and I only had one beer!
hashtaglies.
After the show, I was back by the merch table when Aaron walked up to check on CD sales. Me, "Weidner! There's an after party, see you there?" Him, "Who are you?"
The end.
Just kidding.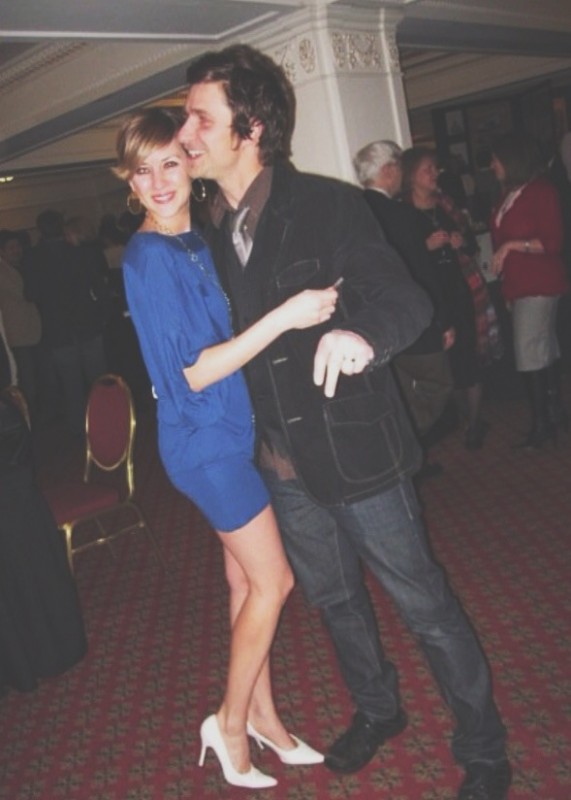 At the after party, Aaron and I somehow found ourselves in this super jank Blair Witchy basement, sitting on a dirty mattress, passing an acoustic guitar back and forth. After a few hours (back when you could stay up all night and not look like the Wicked Witch of Dog Butt took a bat to your face), the black skies shifted to baby blue. Having left my car at the bar, Aaron and I hopped in his doorless, roofless jeep and headed out to address the rumblies in our tumblies (I watch a lot of Winnie the Pooh these days).
We ended up at a crusty, smokey, 24-hour diner called Pete's Place. We sat for two hours, drank motor oil, I mean coffee, ate a bowl of bacon grease, analyzed our fresh breakups, his life in KC, my job at the bank, the blood vessel that had just burst in my eye.
No seriously, I looked like a vampire hooker.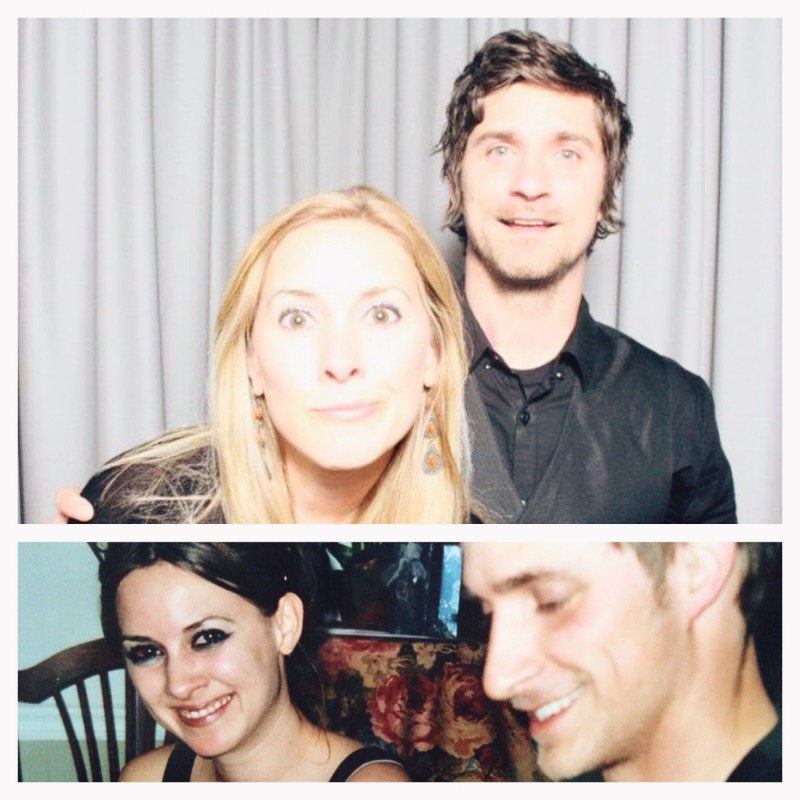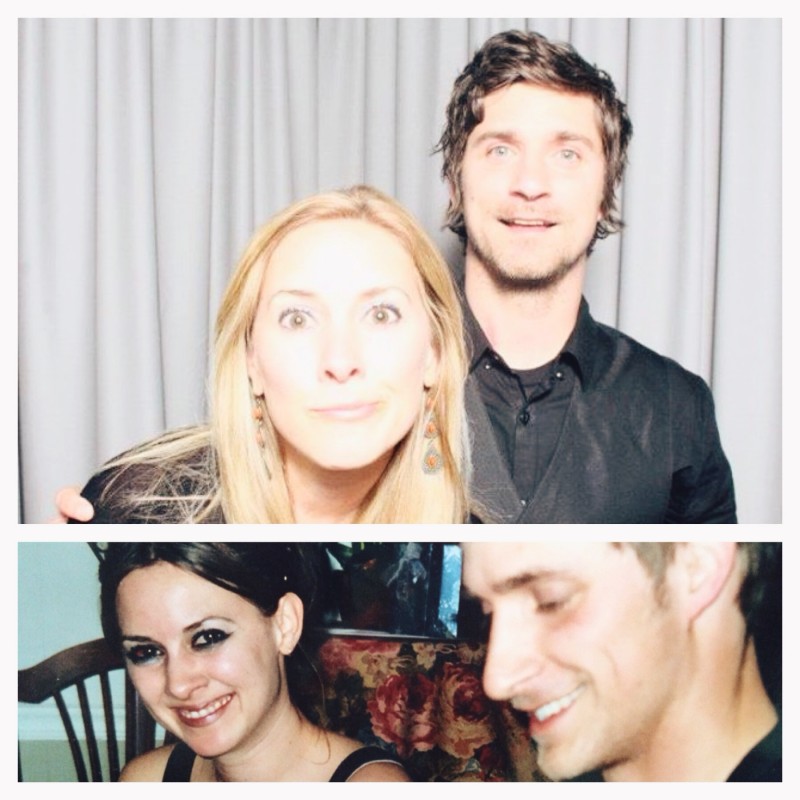 Full on sugar and carbs, he drove the empty, sleepy roads back to my apartment. But he didn't leave.
"Why is he still here," I kept thinking. Not like, ew gross get away, but more like, what is going on here, and where is my deodorant?
I had a third of a bottle of red wine left in my kitchen, so we started a pot of coffee and finished the wine. Awesome? Disgusting? I'll let you pick.
We got cozy on my thrifted green couch, in my Amelie-obsessed vibrant red and green apartment. Changing out CD after CD, Iron and Wine, My Bloody Valentine, Sun Kil Moon, we geeked out over this harmony, the fuzz on that guitar, lyrics that make you want to break your own heart.
All the while, he kept getting closer . . . and closer . . . and closer.
It was then that he snuggled behind me, shirtless, with my hands on the melting clay pot, his fingers interweaving with my fingers, getting lost together in the cla – oh wait. That's Ghost. Sorry.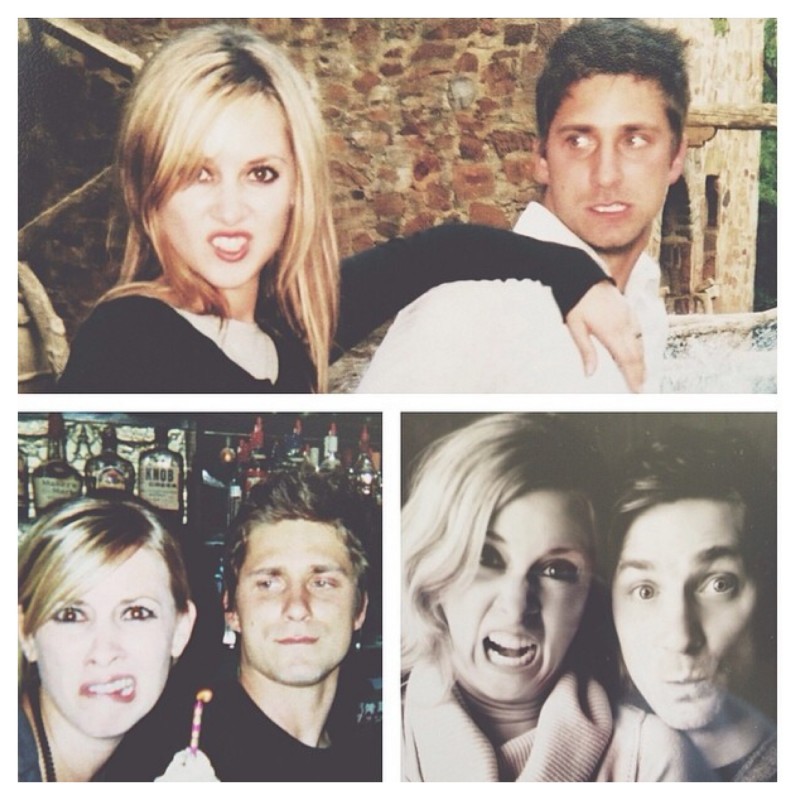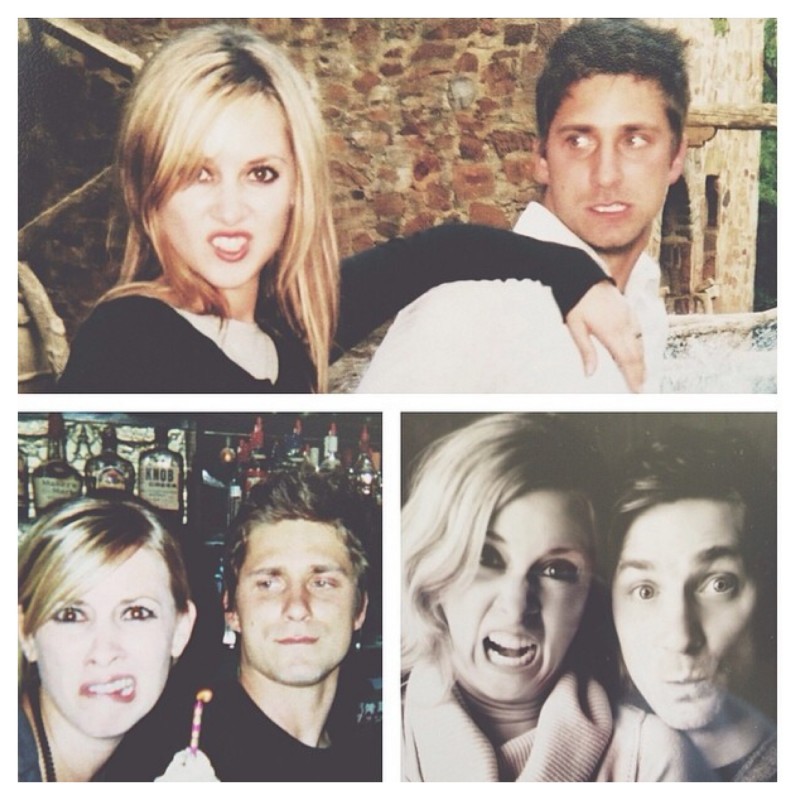 When we were finally sitting hip to hip on the couch, I shot a quick, curious glance his way. He gently smiled. He leaned towards me. He kissed me. One kiss. One single kiss to my lips. That was it. He pulled his head back slightly, looked me right in my good eye and whispered, "You've got to move to Kansas City." Me, "I know."
Two weeks later, I'd quit my job, packed my entire life into a small U-Haul, and moved to Kansas City to be with Aaron.
Here's a photo from our wedding day.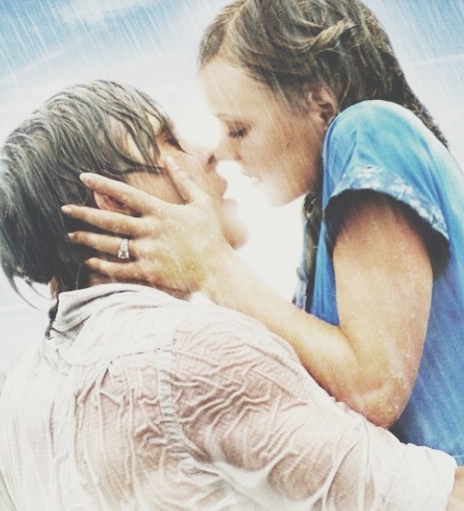 Wait! Crap. I always do this. That's not it.
Here we go.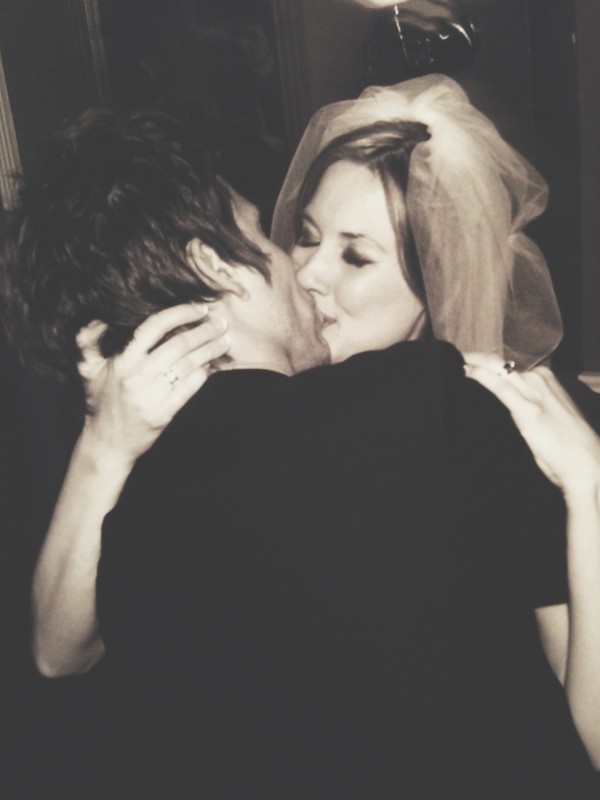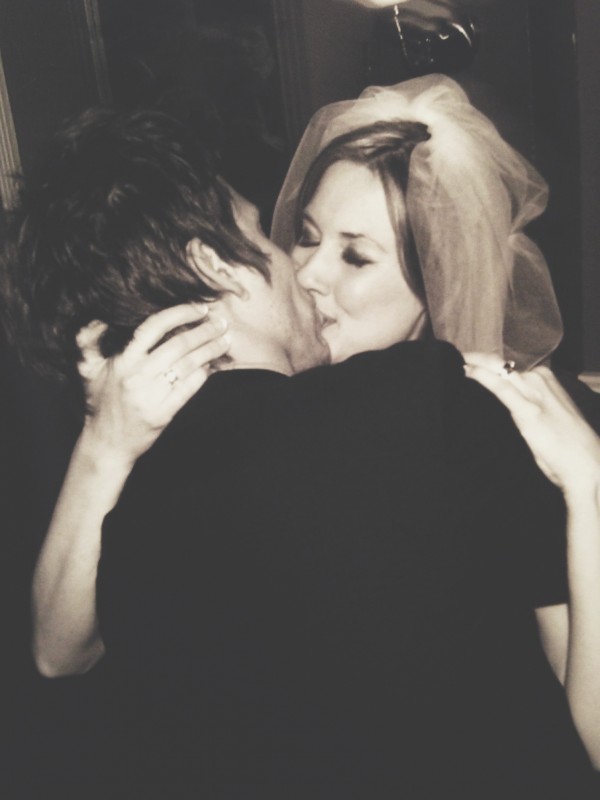 Ten years, one basement apartment, one downtown warehouse loft, one house, one indie band, three albums, 82853 hairstyles, one Charlie dog, and two sweet gremlin babies later, we're still sharing that acoustic guitar. Only this time we're not on a dirty mattress. It's much cleaner. Much newer. Well, the one in our bedroom is only three years old, so we're good there. But the one in our guest bedroom could probably be replaced. I have no idea how old that thing is now. But I put this down mattress pad thingy on it, so hopefully it's not th – oh. You're gone.
The end.
p.s. you can find our music (The New Tragedies) on Itunes and Spotify!