So I went to Arkansas last week.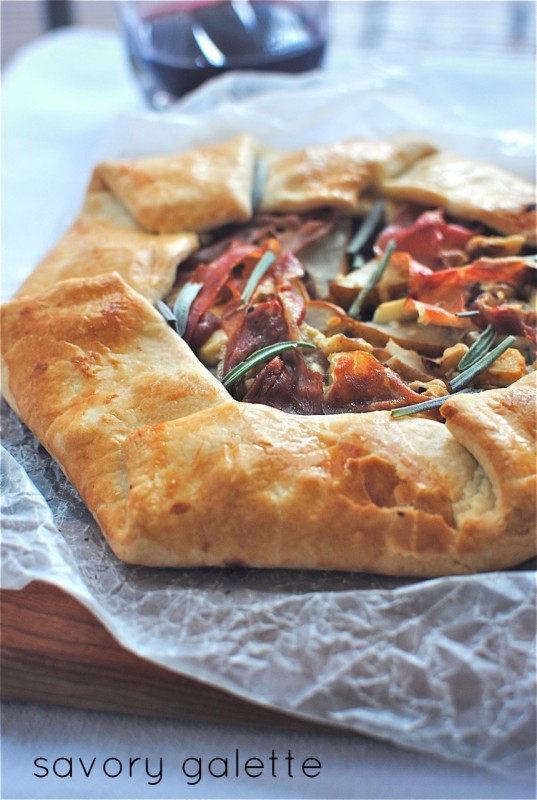 Did you know that? No? I totally went to Arkansas last week. Took meeself a leetle roadtreep. All by myself! I drove my husband's Honda Element for 14 hours all.by.myself. I've done this once before so I have no idea why I'm so braggalicious right now.
And it was actually nice to be alone, because man, you don't even want to know the amount of Lilith Fair barfage that took place in that car. Neither does Aaron. He haaaaates when I drive. Because we all know the driver gets to pick the music. And when I drive I'm always like, "Okay let's start with Sarah McLachlan's Possession, and then we'll move on to some Lisa Loeb AND her Nine Stories because I've made up some great harmonies for Stay, and then we'll transition to some early Jewel, before she got all glammy and weird and shiny."
Aaron sits in the passenger seat, ripping his ears off and crying.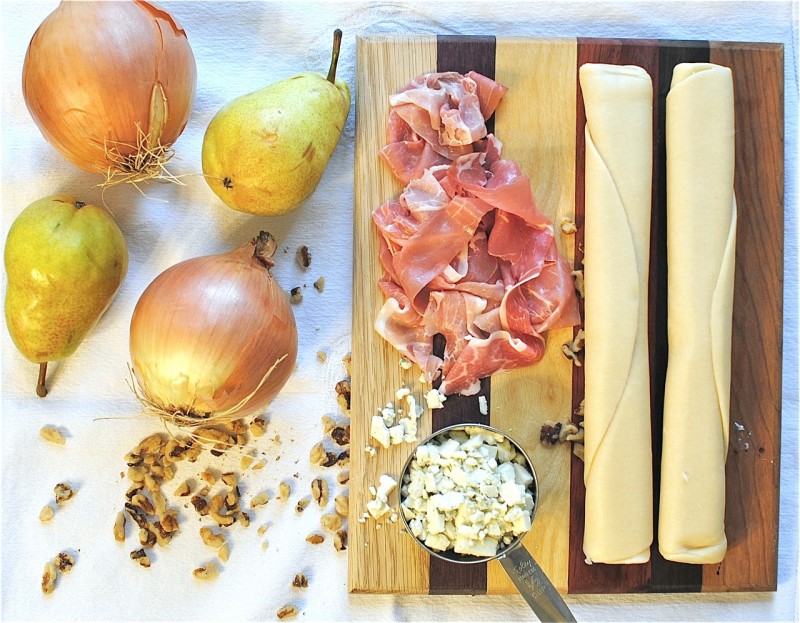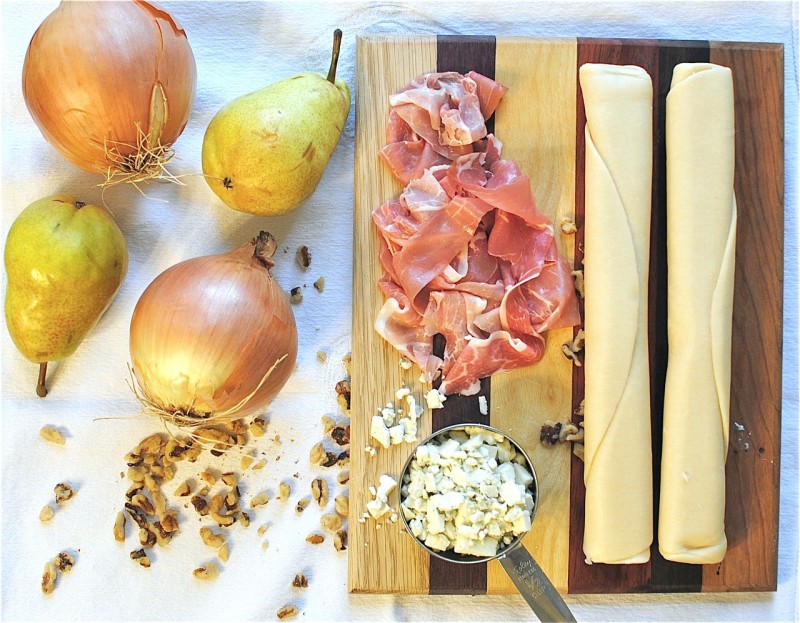 So yeah, I went to Arkansas last week all by myself.
And I want to pretend it's because I'm this mysterious lone ranger who seeks the open road for solace, adventure and spontaneity, buuuut I'm not. I nervously drive with my cruise control set ON the speed limit and not a single digit higher, with my hands white knuckled at 10 and 2, sitting straight up and annoyingly alert, eyes glued on the road stretched before me, and a concrete plan in place for my arrival.
Oh you don't want to travel me ever ever ever? Oh.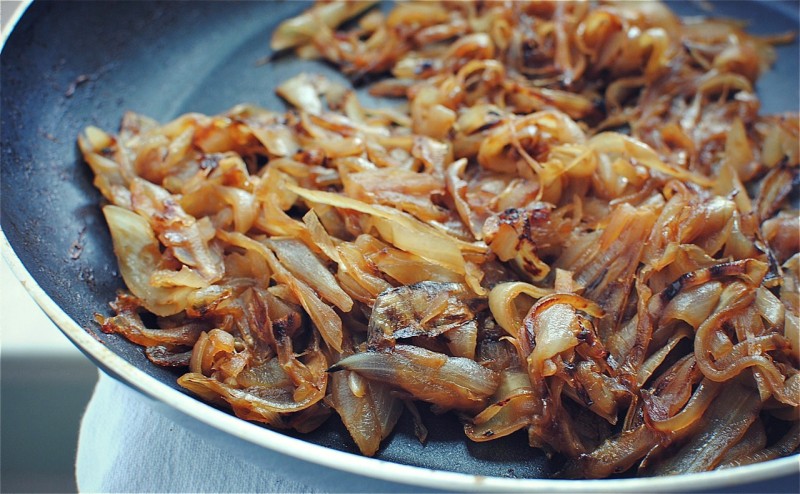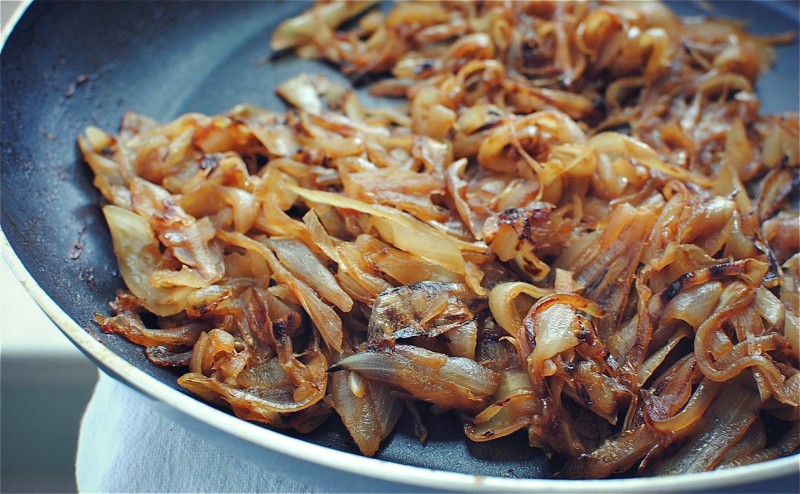 The plans this time around happened to be a plethora of family birthdays. My Poppila (dad) who turned 64, my Granddaddy who turned 90 (!!), and my sweet Danish sort-of-sister who my parents hosted as a foreign exchange student a few years back and was back in the States again for a smidge, Christina, who turned 22. (uh, that was really wordy. sorry.)
I love Christina. Girl has the biggest heart I've ever known. I can't understand a dang word she says though, so I usually just smile and nod and say, "Yeaaaaah, tooootally. I love your blouuuuse."
Anywayanywayanyway, I cooked. I made this super simp to the pimp savory galette with caramelized onions, sliced pears, crumbled blue cheese, walnut pieces and torn prosciutto. And birthday love, der.
By the way, my mom would like you to know she's getting a new stainless steel stove soon, so it will match the rest of the kitchen.
Moms.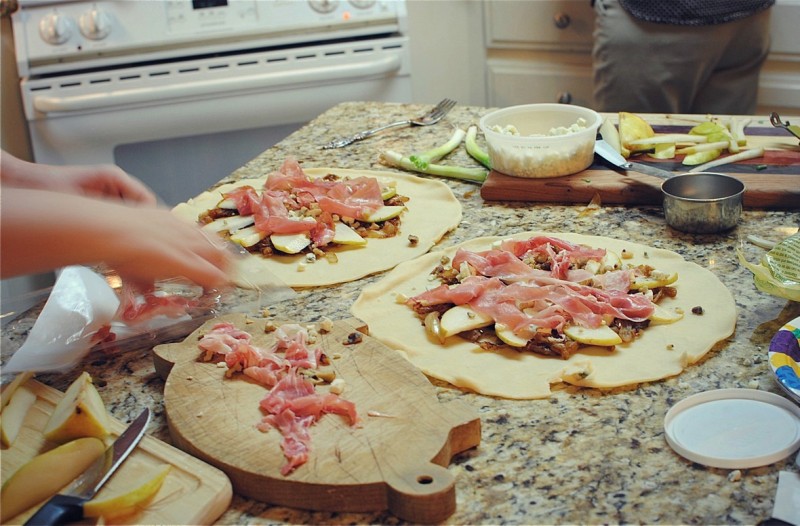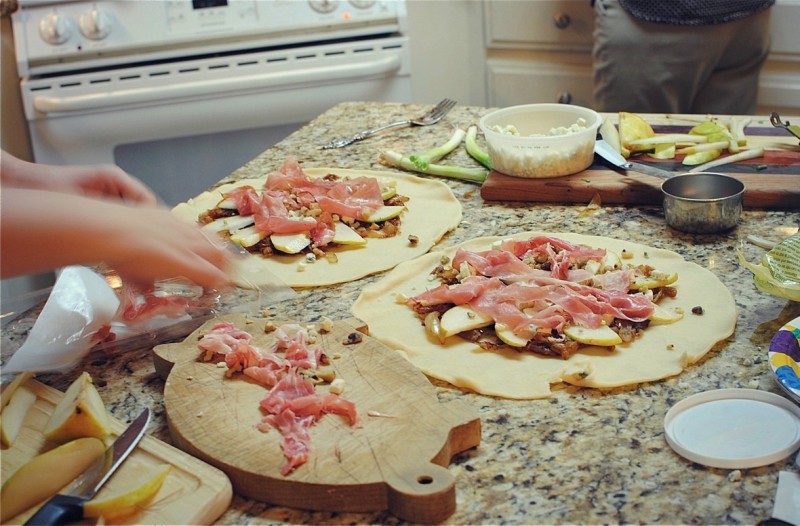 Ohhhhhh my word, you guys.
I didn't get an overhead shot of this because my family had arrived and was watching me take pictures and my butt was facing towards them and I had a panic attack.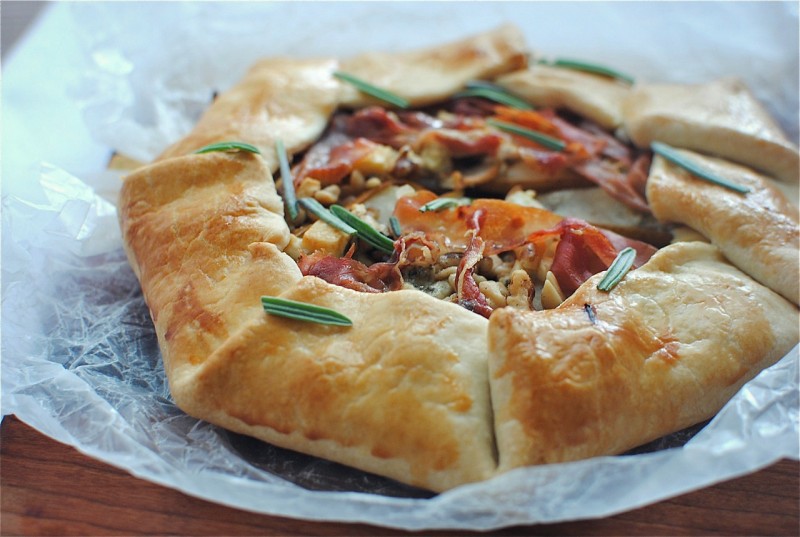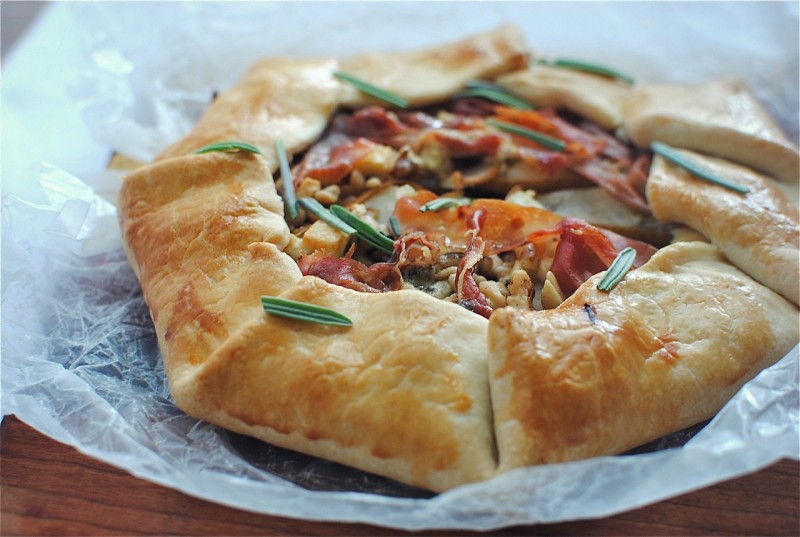 Galette. It's more like GAGETTE in my face.
Savory Galette:
(recipe inspired by my bestie)
What it took for 2 galettes, or 12 small slices:
* 2 medium yellow onions, thinly sliced
* 2 refrigerated pie crusts
* 1- 2 bosc pears, thinly sliced
* 1/3 cup blue cheese crumbles
* 1/3 cup walnut pieces
* 8 – 10 slices prosciutto
* 1 egg
Preheat oven to 415.
In a large skillet over low heat, add the onion slices. Toss them occasionally,
caramelizing them until they're sugary and brown and sweet and you want to freak out, about an hour.
Evenly arrange the onions in the center of the rolled out pie crusts. Top with sliced pears (fanned out), blue cheese, walnut pieces and the prosciutto strips.
Fold the outer two inches of dough into the galette, kind of overlapping. I didn't photograph this because everyone had just walked in and I got nervous.
In a small bowl, lightly beat the egg. Brush the egg wash over the outer crust, and bake the galettes for about 30 minutes. (on a rimmed baking sheet)
Photograph them in front of your family and nearly wet your pants because you're not used to a crowd.
Slice and serve!
* garnish with fresh rosemary if desired. which you should probably desire.
Aaaaand a few pics of the bday crew!
By the way, my mom would like you to know that my dad doesn't make a habit of wearing huge red plastic lips on a daily basis.
Get some birthdays!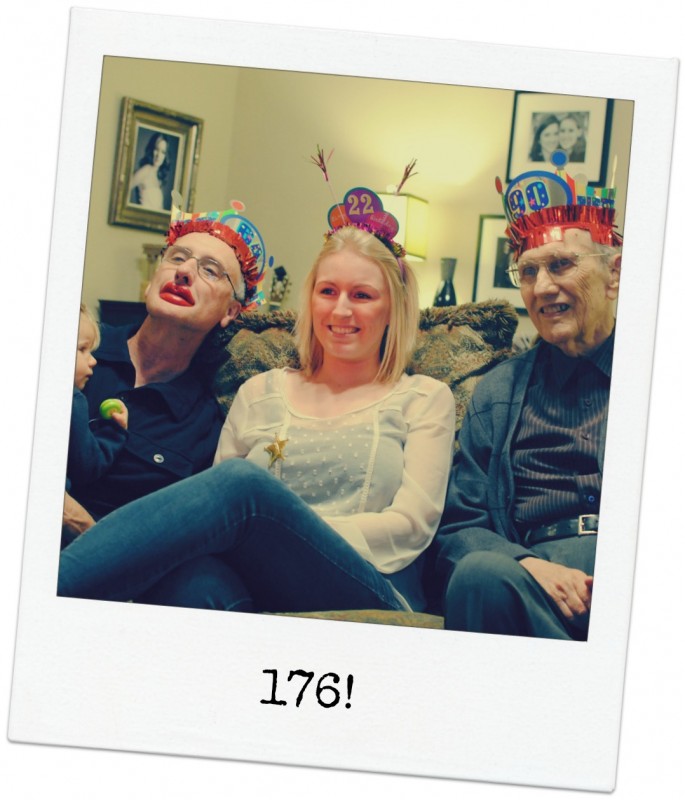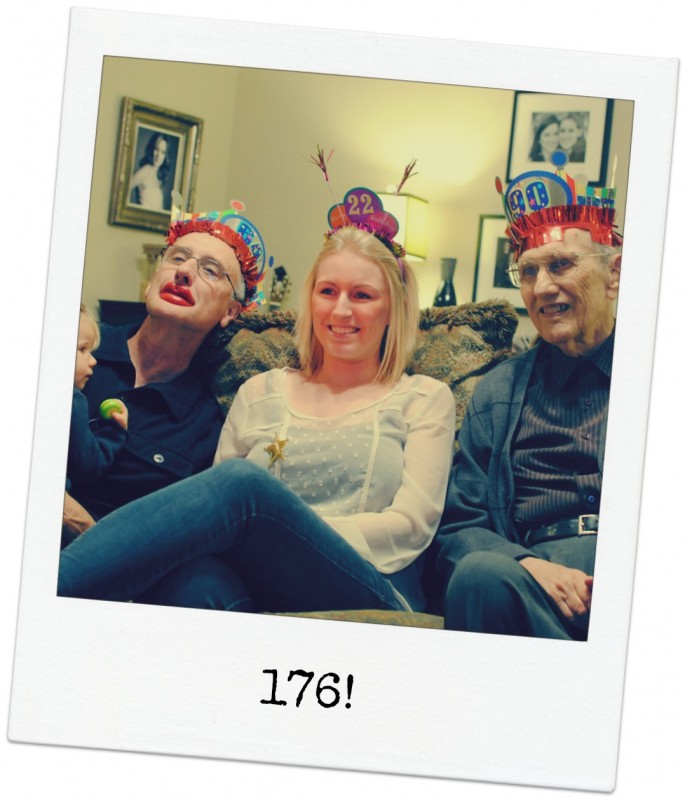 Aaaand got.