It's Meatless Monday!
Actually, I don't even know what that is.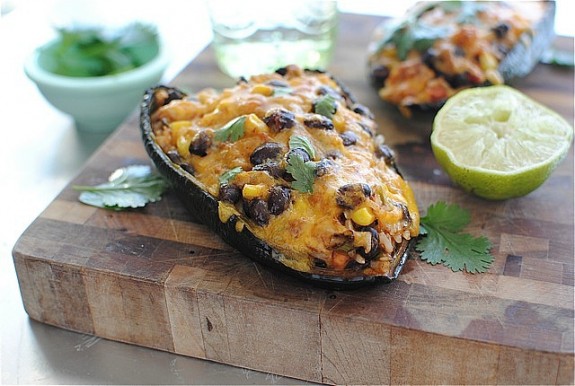 Is it like a camp? Are there sign-up forms? Do we wear neon pink Umbro shorts with oversized No Fear t-shirts tucked into them? Because I still have mine. Although, mine say "His-Bro" because it was church camp.
Yep.
I gotta say though, I do think "Meatless Monday" is kind of a gimp title. Let's be honest with ourselves. It should really be, "And Then You Happily Melt a Colossal Amount of Stringy Wonderful Melty Cheese All Over It Monday." Flows right off the tongue. And it works well with my elastic waistband Umbro shorts. Which I was totally kidding before and don't still have but okay I do.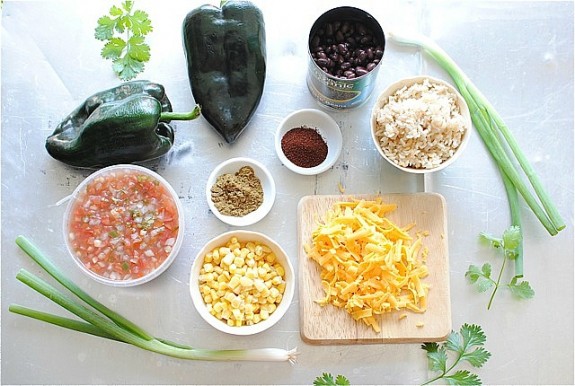 Aside from being, oh I don't know, ONLY THE BEST FLAVORS on our planet, this meal is pretty much hands off. Well, except for the mixing of the ingredients together and the stuffing of the peppers. But that's fun! And it feels warm and productive in your heart, especially if you wear an apron. You can pretend you're the camp counselor and you're making a difference in this world, one stuffed pepper at a time. Do it for the kids! Do it for YOURSELF. Do it for those Umbro shorts.
Which are now quite possibly on my body.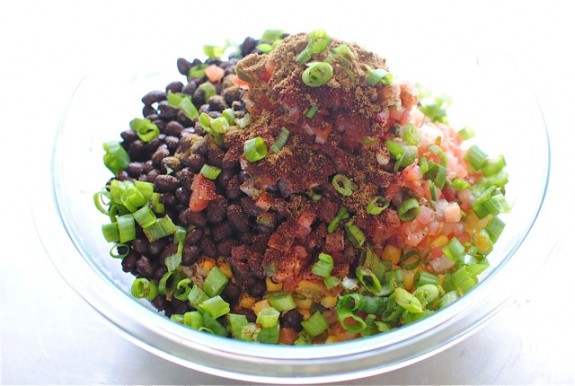 I'm this close to singing you a Michael W. Smith/Amy Grant duet but I won't because I like having human friends and I don't want to get stabbed today.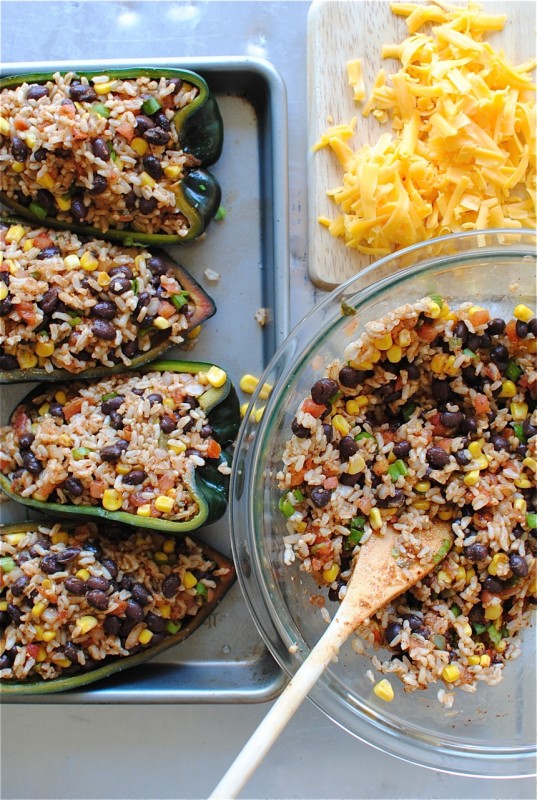 This is where it gets so good.
And these neon pink shorts are now burning my eyes.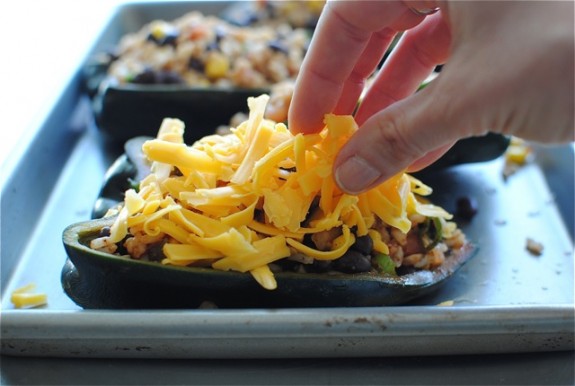 Oh it is SO well with my soul.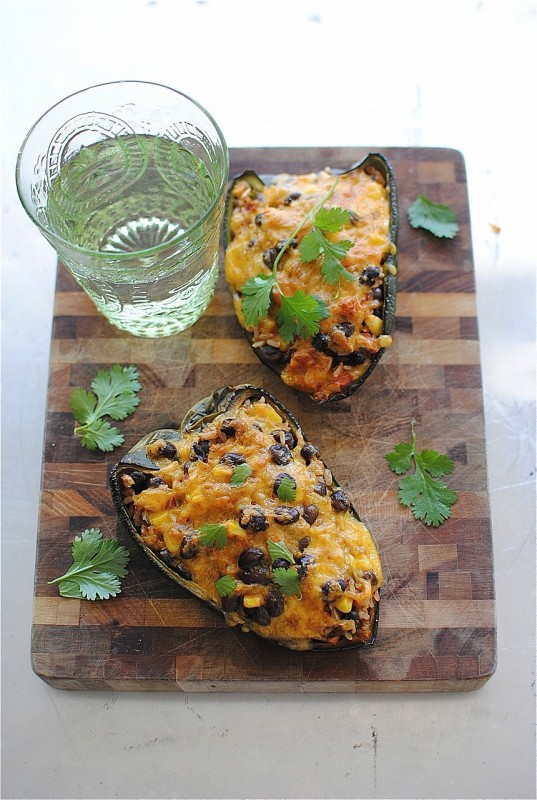 Can I get a "HOLLA-lujah?"
OH RIGHT like you didn't see that coming.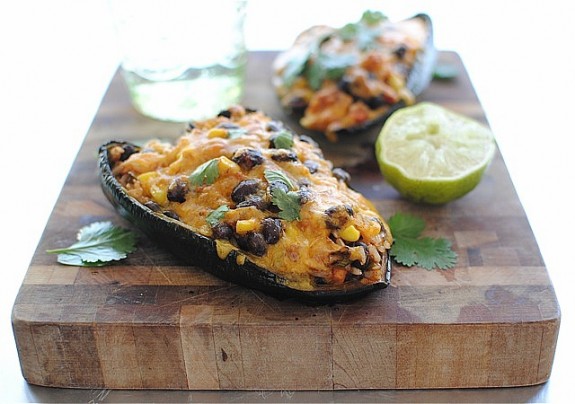 And I've now renamed these shorts "Um-No."
Vegetarian Stuffed Poblano Peppers:
(barely adapted from a Couple Cooks)
What it took for 2, with a WHOLE lot of filling leftover, boom:
* 2 poblano peppers, sliced lengthwise (seeds discarded)
* 1 cup uncooked brown rice
* 1 (14.5 can) black beans, drained and rinsed
* 1 cup frozen or canned corn
* 1 cup fresh salsa
* 1 Tbs. cumin
* 1 Tbs. chili powder
* 2 scallions, finely chopped
* 2 cups shredded cheddar cheese
* cilantro sprigs for garnish
* 1 lime
* pinch of salt and pepper
Cook the rice in a rice cooker or on the stove, your choice!
Set oven to broil. Place the peppers skin side down on a rimmed baking sheet and broil 5 minutes, to start the softening. Remove from heat. Adjust oven to 400.
In a large (microwave safe) bowl combine the cooked rice, black beans, salsa, corn, scallions, cumin, chili powder, and a good pinch of salt and pepper. Toss to combine. Cook in microwave for 1 minute.
Spoon the filling into each pepper half, as much as you can get in there.
Sprinkle the cheese over each pepper. Slice back into the oven and bake for 20 minutes. If the cheese isn't as bubbly as you like, flip it back to broil for 2 more minutes.
Serve garnished with cilantro and a good squeeze of lime juice!
* my salsa had some heat in it, but if you want more heat, add a pinch of cayenne to the mixture.
* save the leftover filling for quick lunch tacos throughout the week!