OOOOOOOOOOO! We're getting there. We're so, so, so getting there.
The last couple of days were painting days. And I'm not just talking about ohhh here's a brush and roll it over there and brush that one part right there and okay cool, done. Ner, ner, ner.
Dude brought a SPRAYER. And he dressed up like an astronaut and taped up the whole house and garage and for a second I thought he making a KILL ROOM like in DEXTER so I ran into my room and hid under the bed with my Twilight books.
Let's look.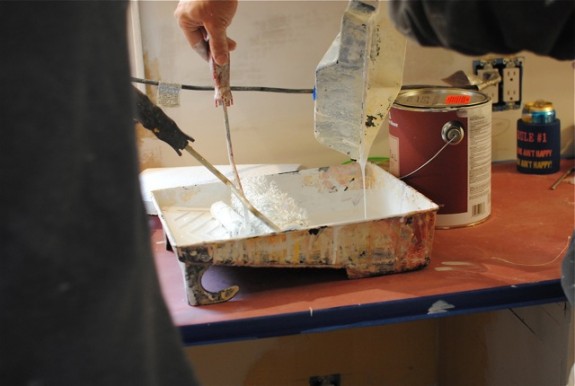 This roller cover is what they call HIGH NAP. It means it's shaggy. I got learnt yesterday.
I think this roller cover looks like Eric's dog Olive. I even got confused and snuggled it on accident.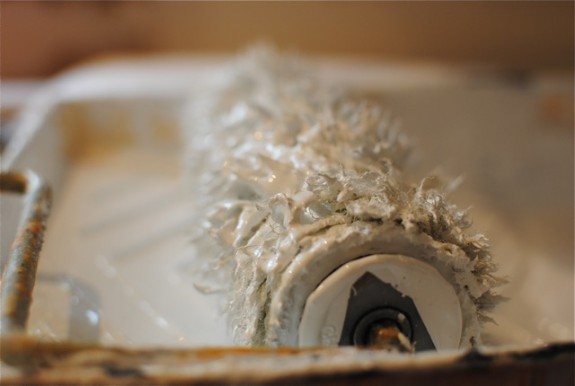 Baseboard paintin'.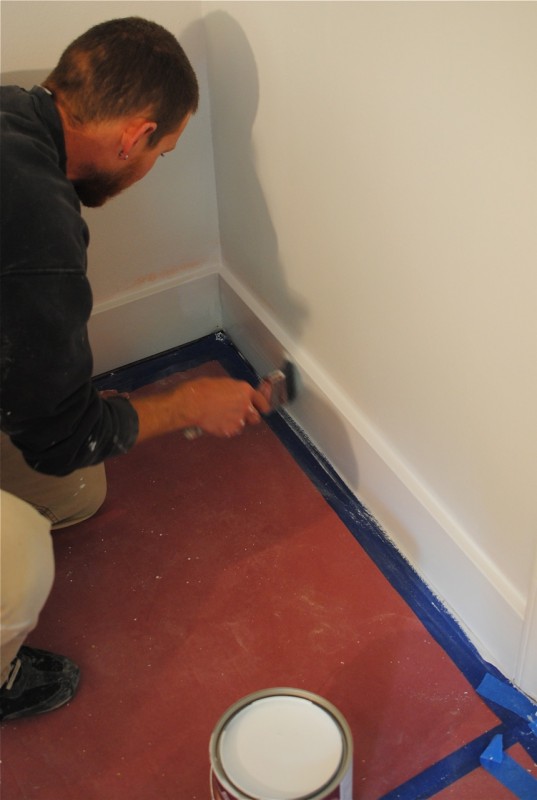 Ceilin' paintin'.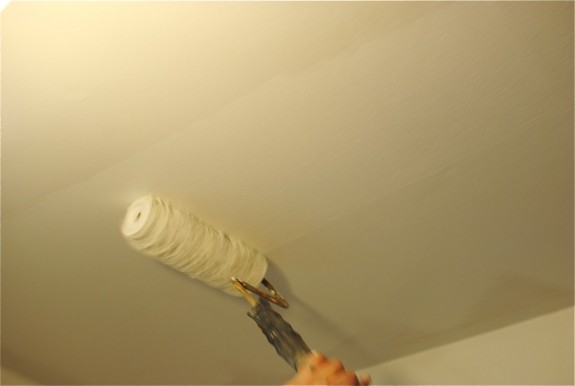 DEXTER! Oh, I mean Eric.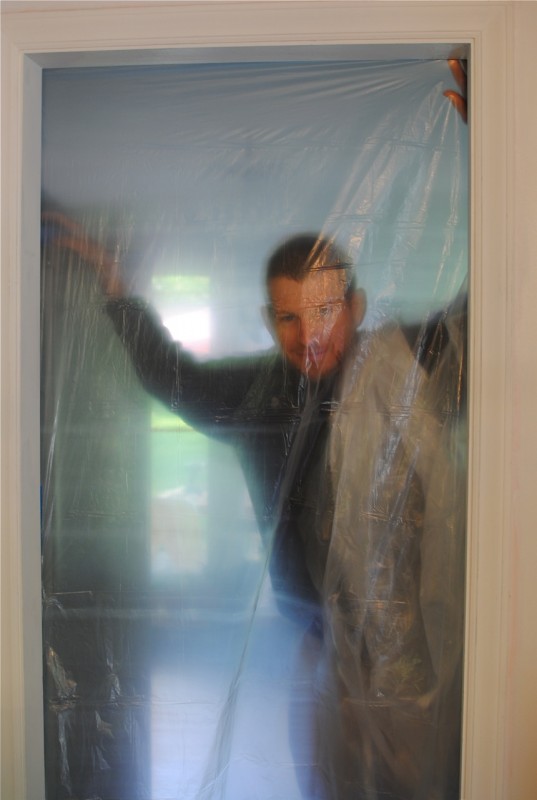 This is the kill room. Which ended up just being the drawer box painting room. SILLY MEEEEE.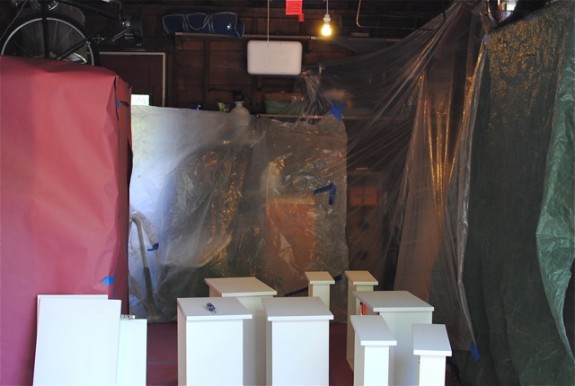 Don't you just want to lick them?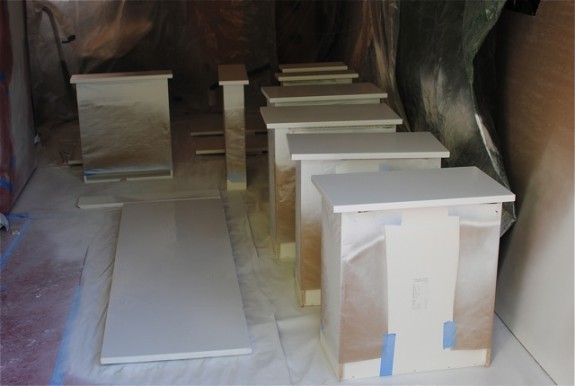 Starting to look siiiiiiick.
(Mom, that means dope.)
(Which means killer.)
(Which means so good.)
All of my cutting boards are going into those slits. I arranged them a couple of days ago and cried.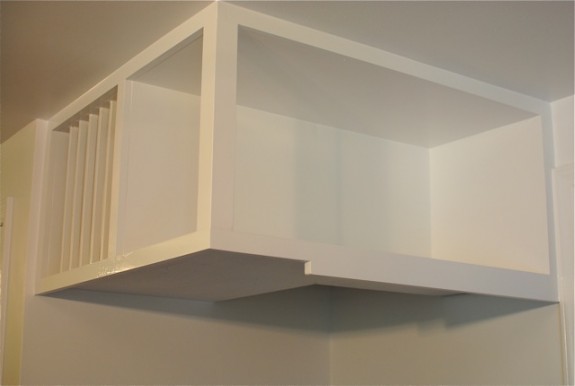 And all of my grains, pastas and beans will go in these wall pockets. I put one jar in it the other day and freaked.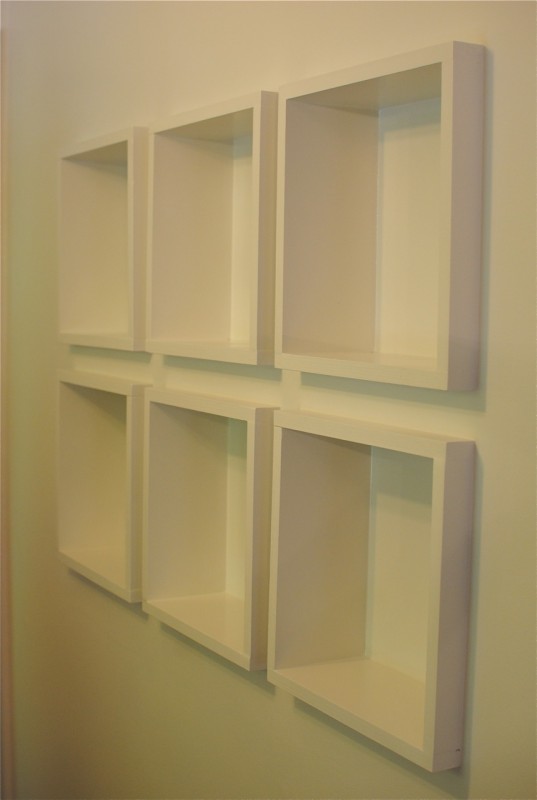 Window trim paintin'.
(see his astronaut suit!)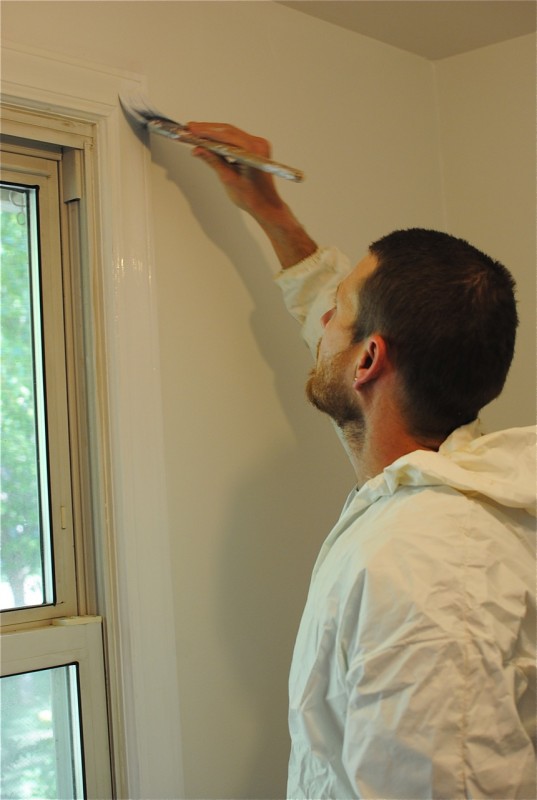 Oh! And last night they stayed up waaay past my bedtime and got the floors stained and polyeuerrothtained. I'm not even going to attempt that word.
Check. That. Out.
It's much more gorgeous and luscious in real life.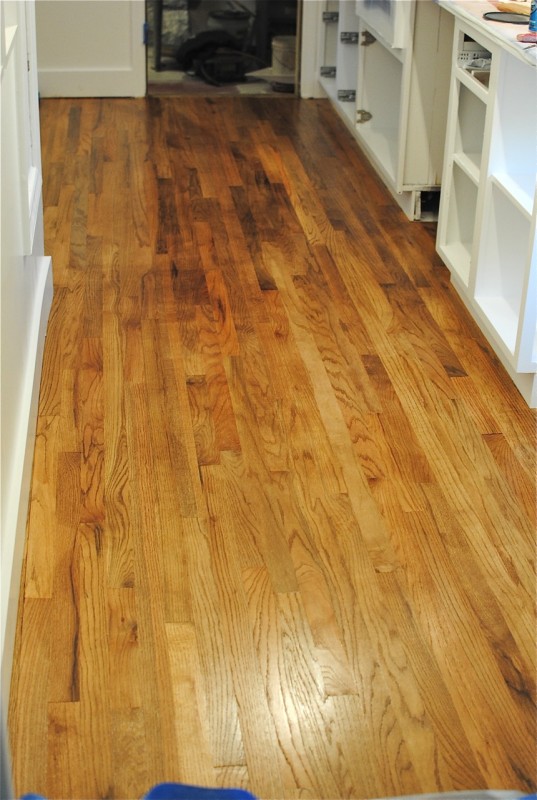 Our new swanky hood! We'll pull off that protective film, RELAX.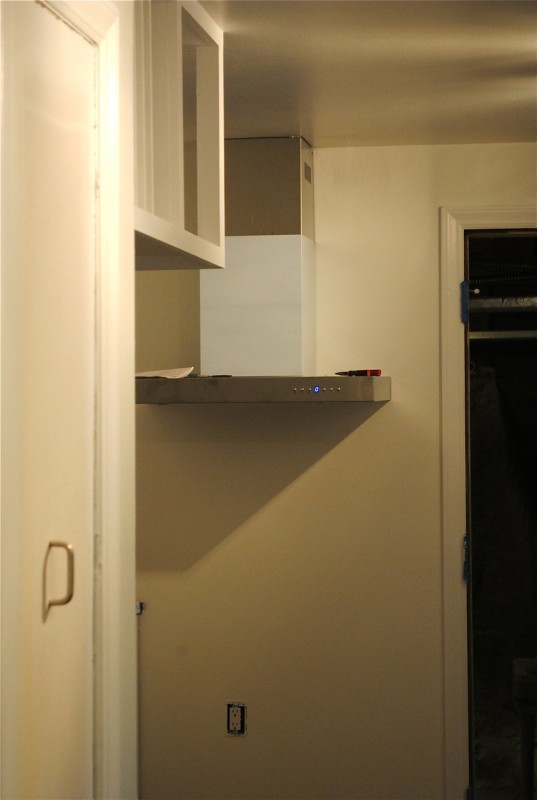 Track lighting!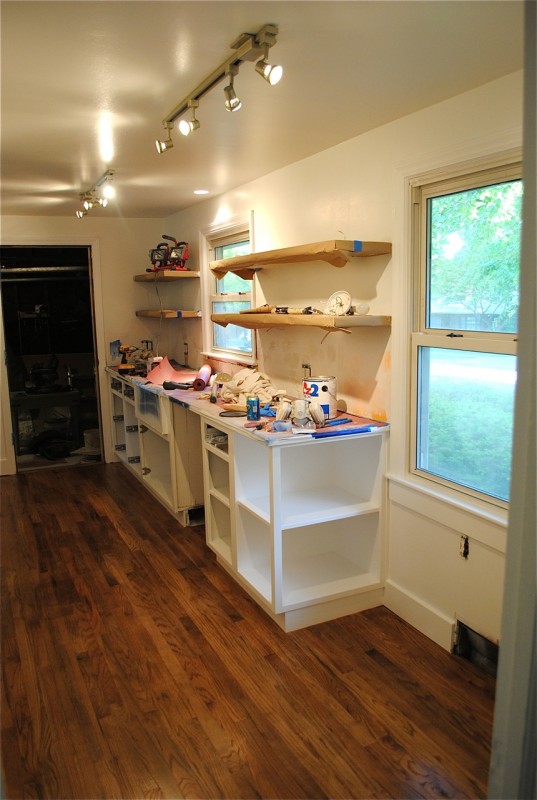 I. AM. DYING.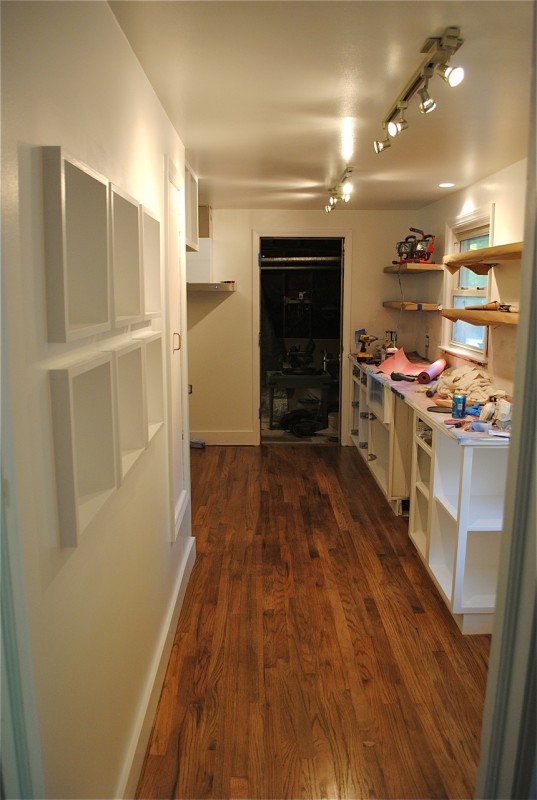 Today we tile! He already has one wall done and it is all I can do not to weep rivers.
More later!