I'm not exactly sure what happened here.
It's not Mexican food. It's not Greek food. It's…well…..
It all started like this:
Me to Aaron, "Hey, do you want some chicken sausage tacos for dinner tomorrow night? We've never done that before."
Aaron, "Yeah, but instead of a tortilla, maybe use pita bread?"
Me, "I guess…but if I use pita bread then it will be all Greeky, and I'm not sure I'm feeling that. Plus I saw this rad cooking demo at the food blog forum, and the dude used yogurt and cilantro for his sauce. I was thinking about making something like that."
Aaron, "Yogurt? Like GREEK yogurt? Just make a tzatziki-style sauce and call it a day."
Me, "Yeah, but I don't have any dill or cucumber, and I really need to use this cilantro that I bought, FOR TACOS."
Aaron, "If we'd grown dill in our garden this year, we'd have the dill to use."
Me, "Well, we didn't grow any dill this year and we don't have any on hand, but we DO have cilantro. For tacos. With tortillas."
Aaron, "Just try the pita. I'm sure it would be good."
Me, "Fine."
Um, I tried the pita, you guys, and something went wrong. I couldn't get the knife THROUGH the pita pocket to open it up. And I also tried folding the whole thing over, but it ripped.
#PITAFAIL
This just goes to show, my friends, that my purpose in this world I live in, and in this life I lead, was undoubtedly meant for tacos.
Amen.
Chicken Sausage Tacos with Cilantro-Yogurt Sauce: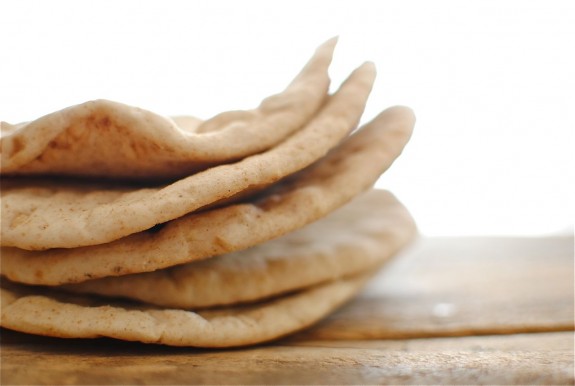 This is in case you need a visual for the possible pita route.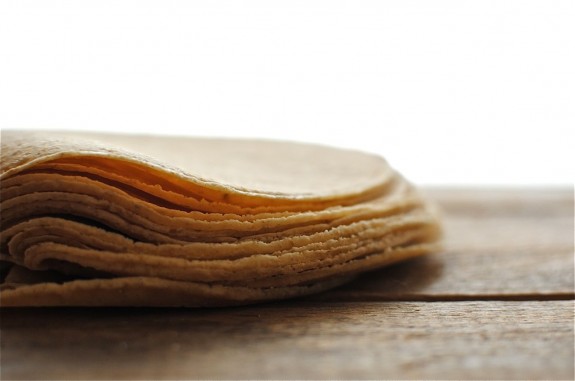 And this is in case you need the visual for the taco route.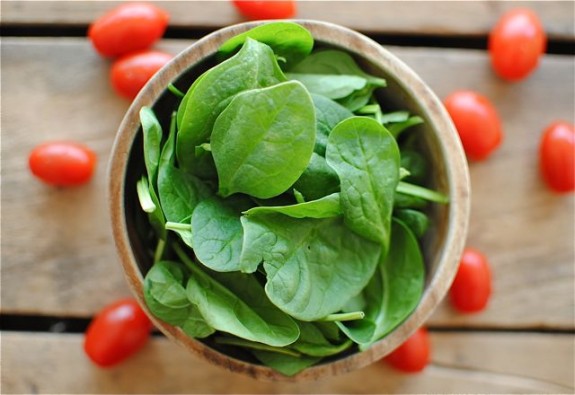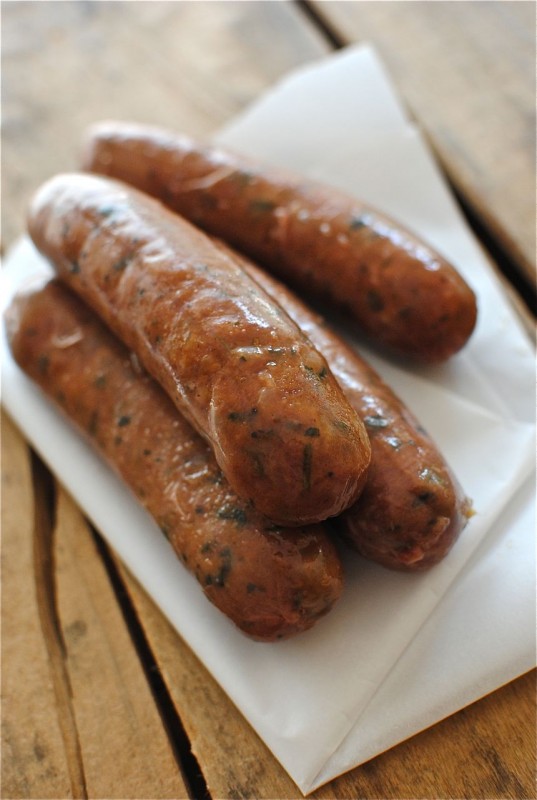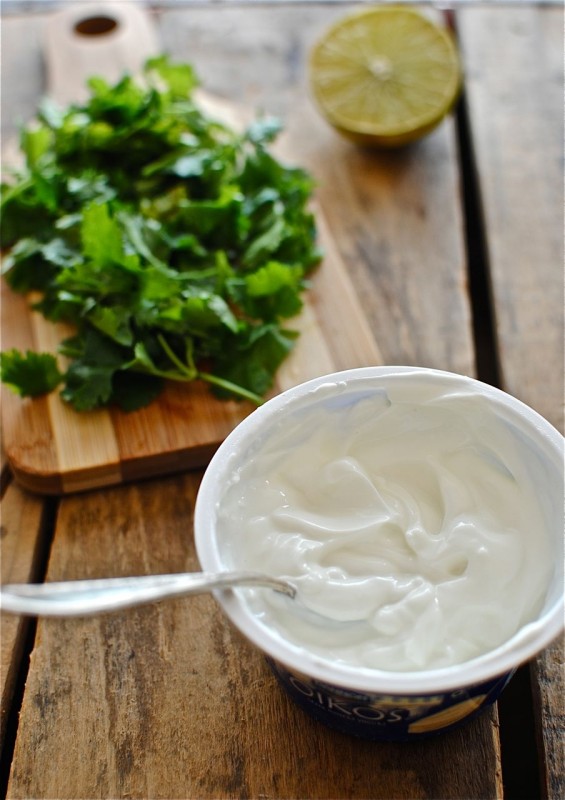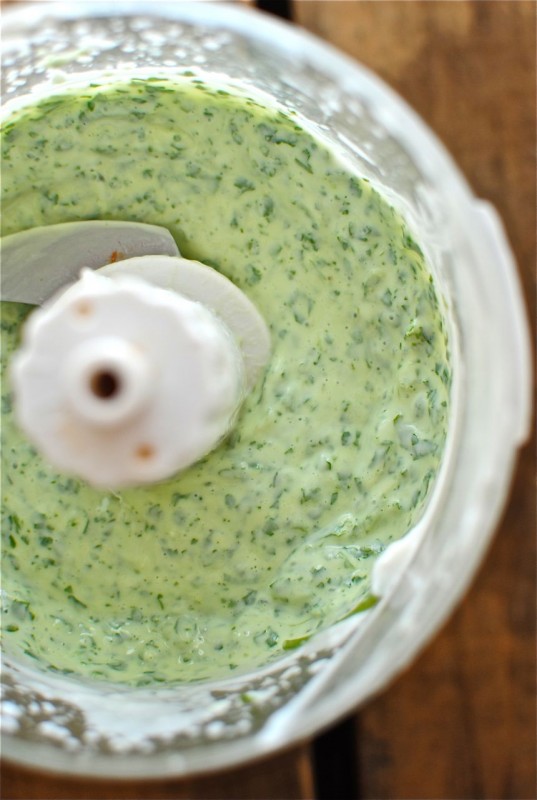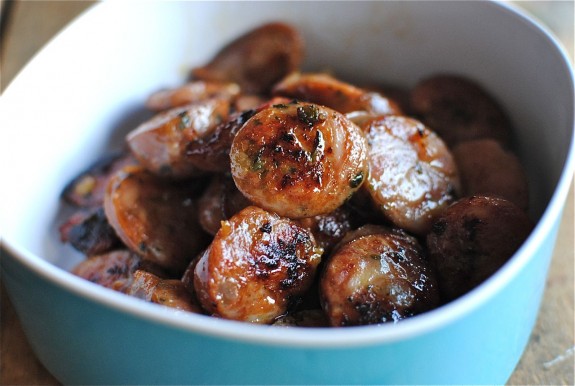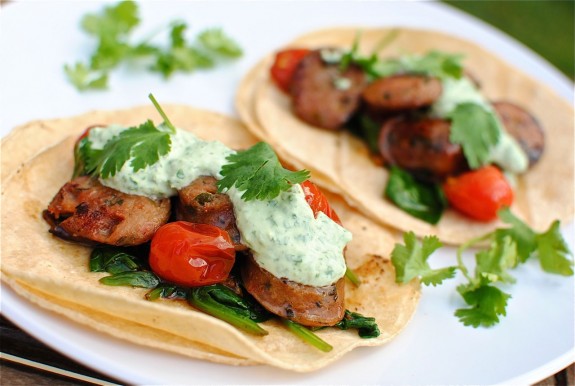 What it took for 2:
* 1 cup chopped cilantro
* 1/2 cup plain greek yogurt
* 1/2 lime
* 2 Tbs. extra-virgin olive oil, divided
* 2 cloves garlic, minced
* 4 cups baby spinach
* 1/2 cup cherry tomatoes, halved
* 4 chicken sausages, (flavor is totes up to you) cut into 1-inch chunks
* coarse salt and freshly ground pepper
* 8 corn tortillas, grilled or slightly toasted
Start with your sauce. In a small food processor, blitz up the cilantro, yogurt and lime juice. Stick her in the fridge until you're ready to eat.
Heat 1 Tbs oil in a medium skillet. Add the sausages and cook until both sides are nice and browned, 4 minutes. Remove from pan and set aside.
Add a little bit of water to the pan to deglaze. Scrape up the browned bits from the bottom of the pan. Once the water has evaporated, add a little more oil and add the garlic. Bloom for 30 seconds. Add the tomatoes and spinach and cook until wilted, 2 minutes. Toss in a little pinch of salt and pepper.
Stack two corn tortillas on top of each other and layer on some sausage, sautéed spinach and tomatoes.
Drizzle with that fabulous cilantro-yogurt sauce and get on it, dude.