Yesterday I picked up some yellow wax beans at the farmer's market, with zilchy ideas of what to do with them. I even asked the seller and his response sounded like he was gurgling cough syrup. "Uhh, okay, that sounds great!" I said. I walked away quickly, frightened, and alone.
But thanks to your suggestions (I'm lookin' at you Ed!) I decided to go the Indian route. I absolutely, wholeheartedly l.o.v.e. Indian food. I might even give a kidney for it. WAIT, then I wouldn't be able to digest it. Never mind.
This dish is very clean as far as Indian food goes. Don't get me wrong, I could stick my face in a bowl of tikka masala for the length of 3 Harry Potter movies and have zero regrets. But this dish is nice, light, low on calories and high in that PUNCH-YOU-IN-THE-FACE flavor that Indian food faithfully delivers.
And you know you love your punch-you-in-the-face food.
Make this, before I punch you in the face!
…Yeah, I'm not gonna do that.
Indian-Spiced Yellow Wax Beans with Black Quinoa: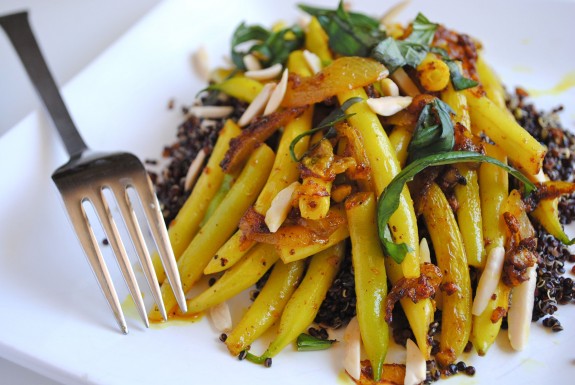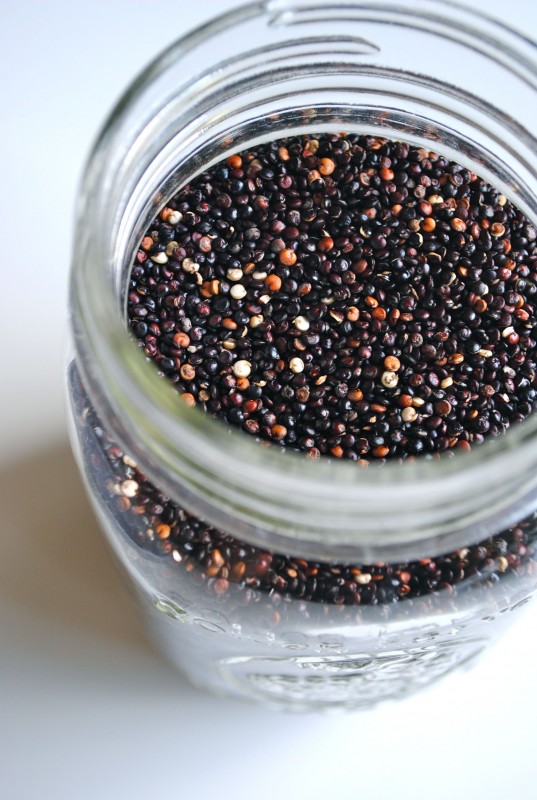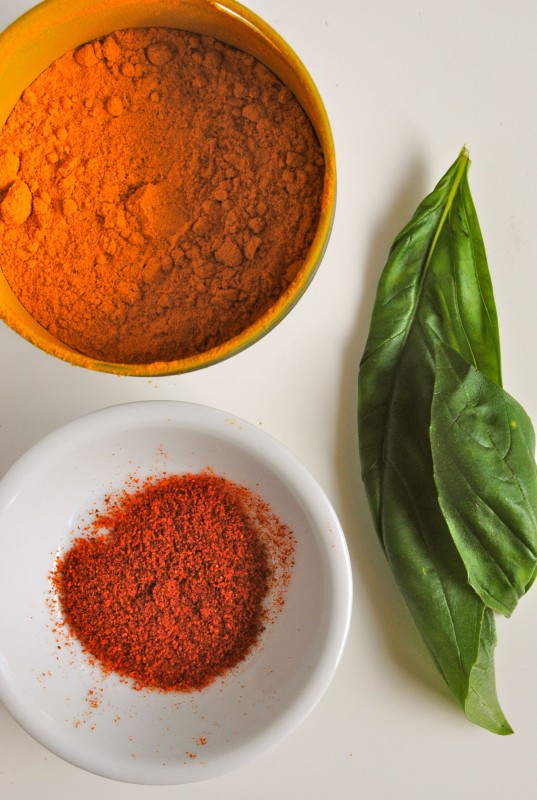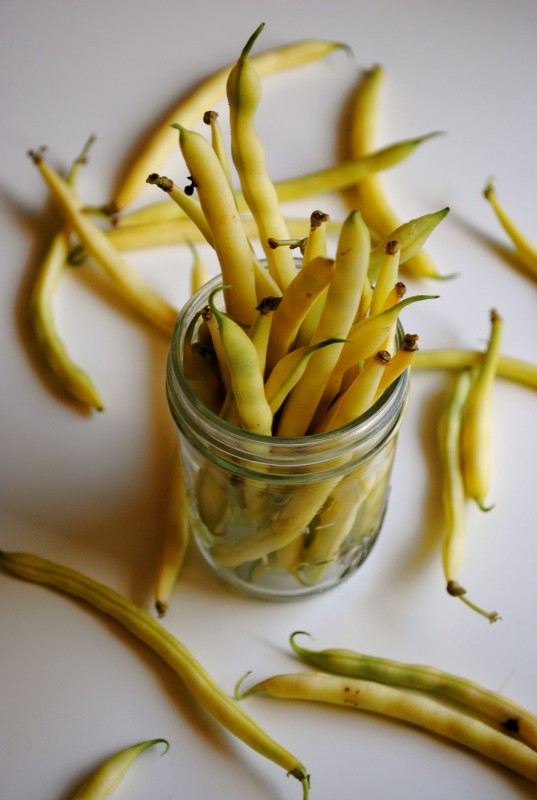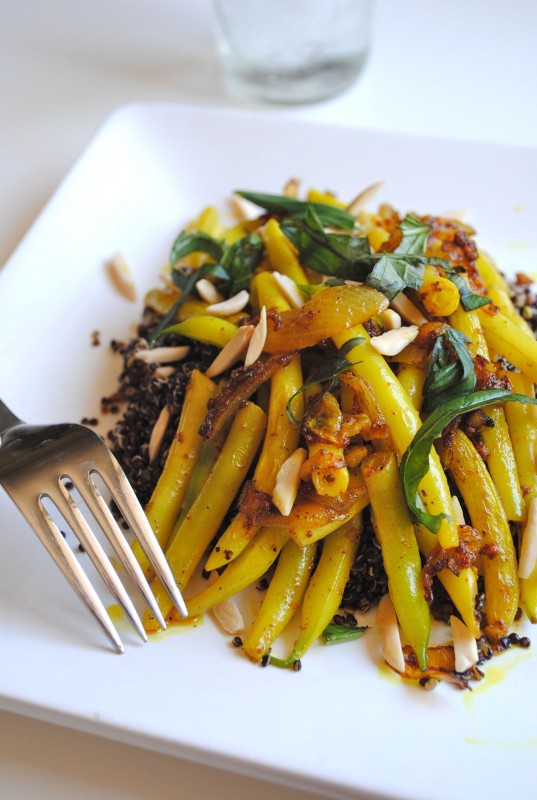 What it took for 2:
* 1 cup black quinoa (or regular if you refer)
* 1/2 pound yellow wax beans (or green beans)
* 2 Tbs. extra-virgin olive oil
* 1 small sweet onion, thinly sliced
* 2 cloves garlic, minced
* 1 tsp turmeric
* 1/2 tsp cayenne
* 1/4 cup slivered almonds, toasted
* 2 basil leaves, thinly sliced (chiffonade)
* coarse salt and freshly ground pepper
Cook the quinoa in enough water until they open up like little spirals. If you need to add more water, DO IT. Just kidding about the intensity.
Bring another pot of salted water to a boil and add the beans. Cook for 2 minutes, until crisp-tender. Drain and throw into an ice bath to stop the cooking.
Bring the oil to a medium-high heat in a skillet. Add the onions and saute until slightly softened, 5 minutes. Add the garlic, turmeric and cayenne. Bloom the spices another minute. Add the blanched beans, and toss to combine. Season with salt and pepper and cook about 1 more minute.
Serve beans over a helping of the black quinoa and garnish with almonds and slivered basil.