Yesterday my mom, sister, Breckon and I took a little girl's road trip to south Arkansas, to visit my sick Memaw.
We might have giggled the entire way there and back. We might have annoyed my sister to near death. We might have eaten fast food twice in one day. We might have eaten chocolate cake to celebrate both my and my Memaw's birthdays. We might have listened to horrible/awesome 80's music on the radio. We might have discussed high-fructose corn syrup in painful length. We might have had an incredible time.
Here's Breckon on the way there. LOOK at those cheeks.  Nom nom nom.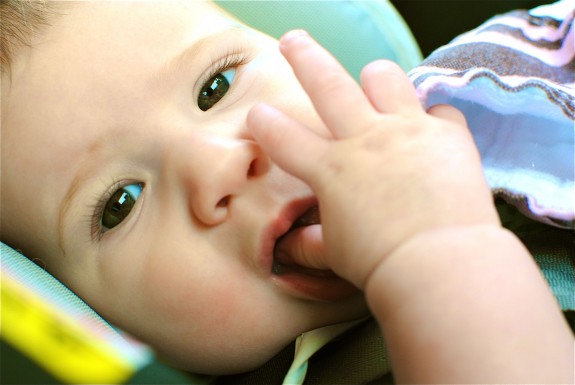 Here's one giggly baby as we dropped by to pay a visit to my Papaw's grave.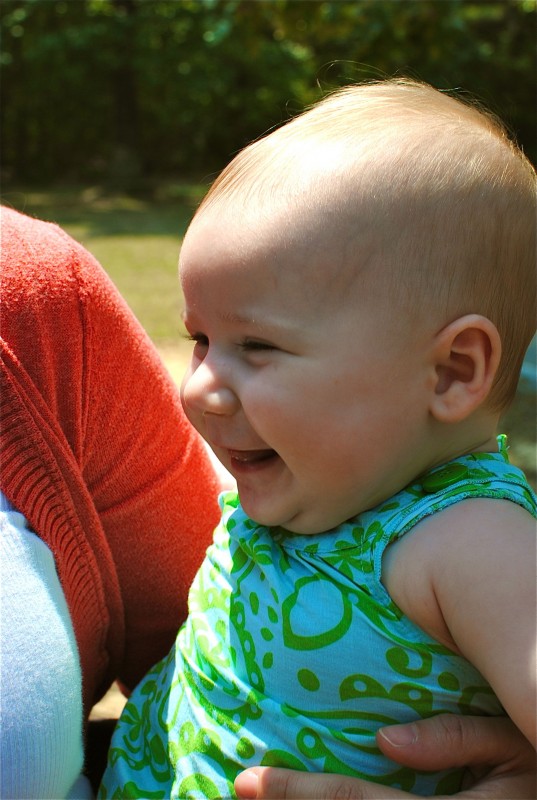 This is my mom, sister, Breckon and me, sitting on my Memaw's back porch swing. We've sat just like this, on this swing for over 30 years.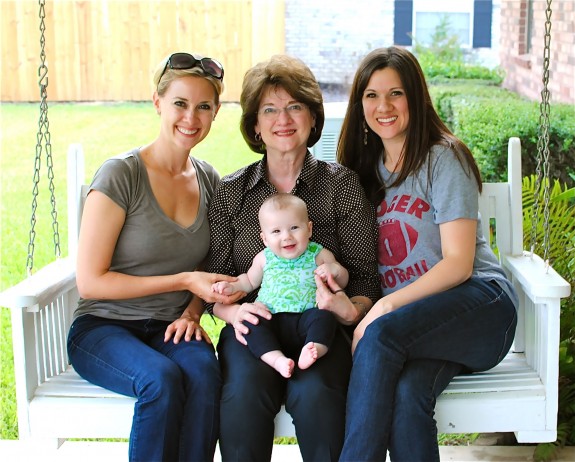 And one more of Breckon, just to get your ovaries stimulated. I apologize in advance.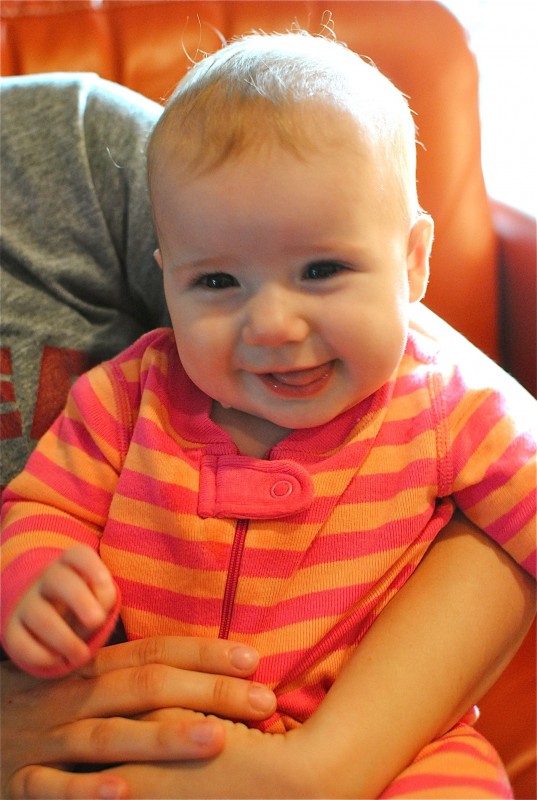 Now if you'll excuse me, I have some face nibbling to do.