I realize there are two photos of my mantel in this post. And back to back. And they're the only two photos IN this post. But I wanted you to see it in the daylight! My logic is sound.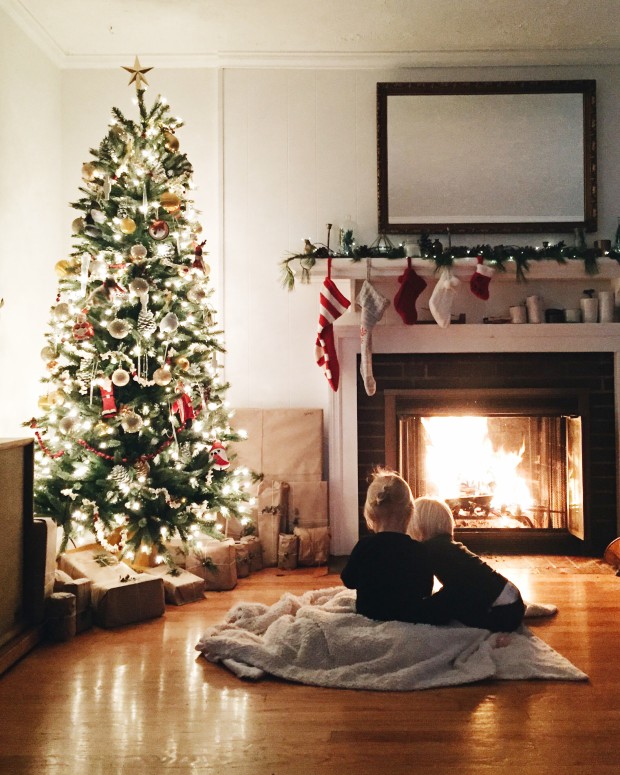 And I won't keep you! I just wanted to pop in real quick to wish you all a VERY Merry Christmas and Happy Holidays and Happy Hanukkah (which I know is already over) and a fab new year! Actually, we'll be talking before next weekend, so don't get too excited just yet. We still need to discuss appetizers for your New Year's Eve par-tay next Thurs-day. (<–I didn't need that hyphen, but my soul fairies guided me to do it. too much 'nog.)
Before we depart for a few days of merry mayhem, I do have one extremely important question burning a hole in my heart, that can only be filled by you. (name that band)
I'm pretty nervous to ask, but once I do, you'll realize just how crucial it is for my life, my marriage, and all surrounding relationships. I do not take this lightly, in other words.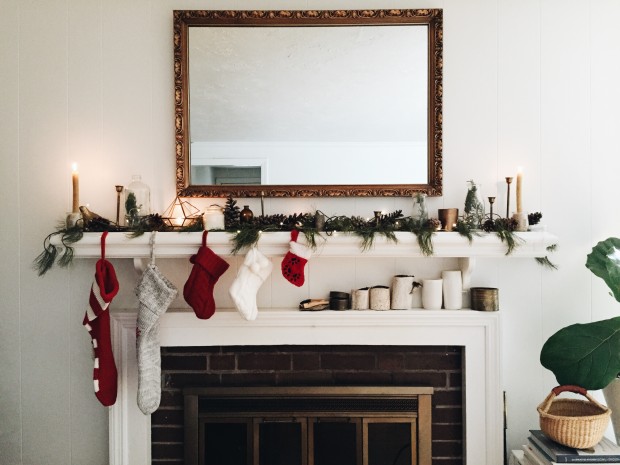 Winter binge watching: Friday Night Lights or Breaking Bad?
Huge gigantic slobbery muah to you all! xoxoxoxox.