So, I've rearranged a few priorities in my life.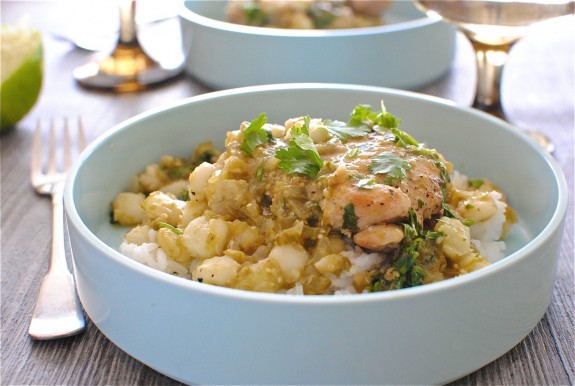 Oh, no no – listening to Wilson Phillips on repeat is still at the top. As well as honing my breakdancing in a giant eggshell costume craft. I've not gone off the deep end or anything, YOU GUYS.
I've just decided to braise things more often. Chicken thighs, pork chops, beef tips, elephant trunks, rusty nails. I'm gonna get BRAISY CRAZY.
Please don't close out your browser just yet.
The other day I braised these here chicken thighs in a tomatillo sauce. Which by the way, don't even get me started on the forgotten treasure of the tomatillo. Oh, and hominy too. Seriously, I would go hominy bobbing in a barrel of tomatillo sauce every other hour if I needed to. I would.
It became clear to me at that very moment. Braising. Nestling pieces of whatever in a shallow simmering sauce until it's fall apart art in your mouth hole. It's genius.
I might change the name of this blog to Bev Braises. What do you think?
Okay, you can close out your browser now.
Braised Chicken in a Tomatillo Sauce:
(adapted from Everyday Food)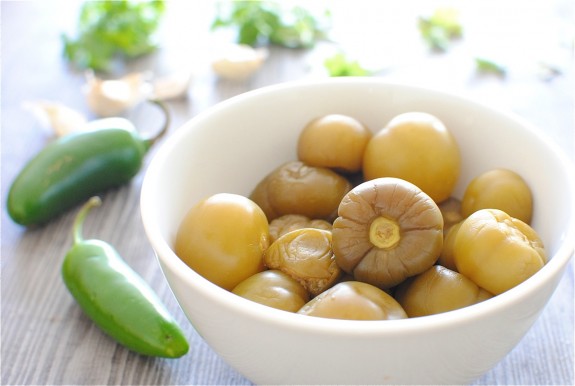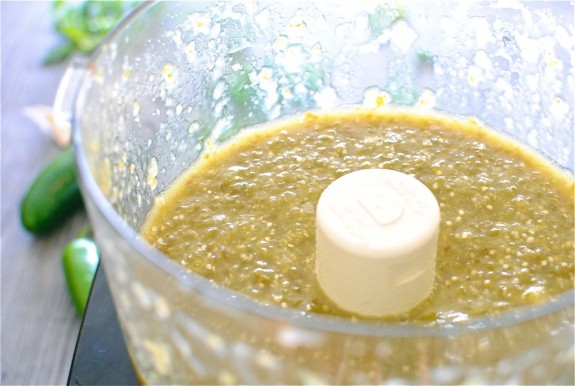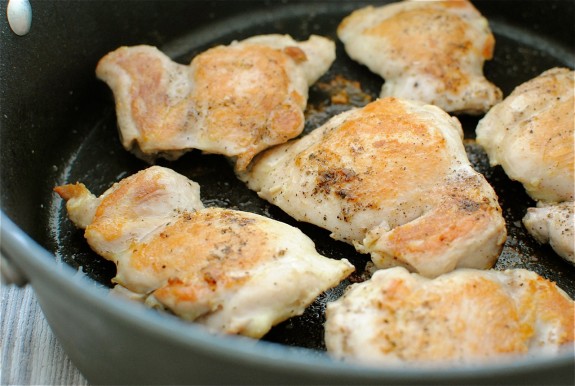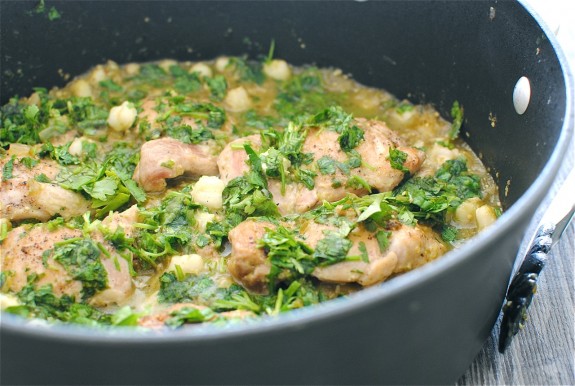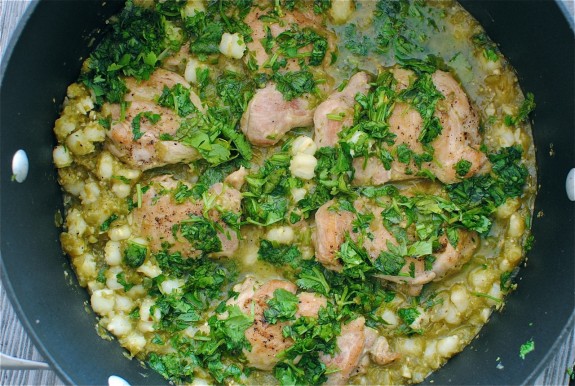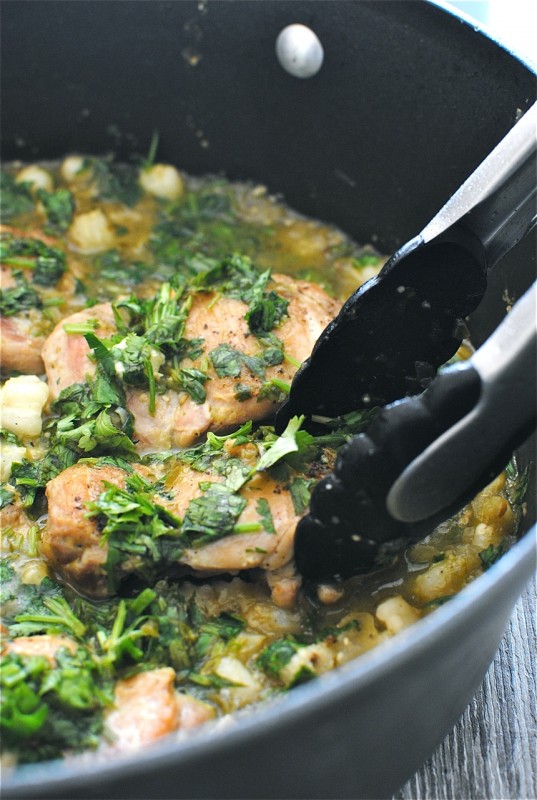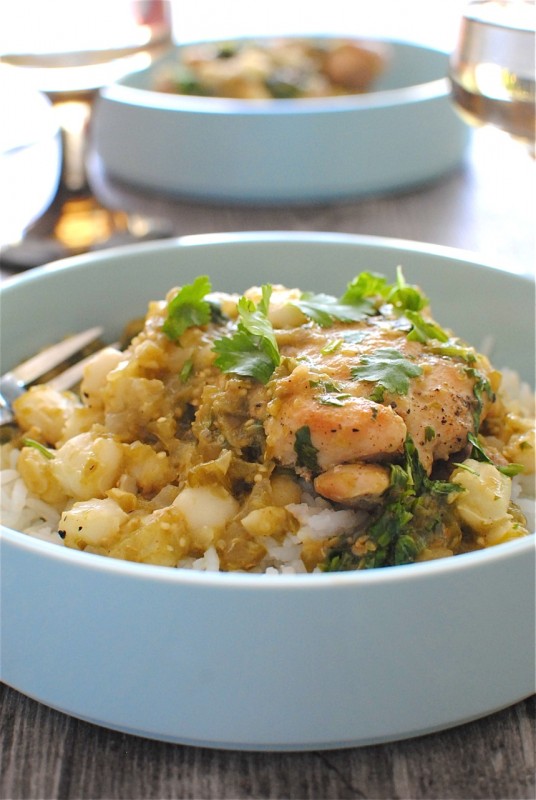 Oh! BA: Braisaholics Anonymous. I'll be team captain! Or whatever.
What it took for 4:
* 2 (12 oz) cans whole tomatillos, drained
* 2 Tbs. extra-virgin olive oil
* 6 boneless skinless chicken thighs, trimmed of any excess fat
* 2 jalapenos, minced (leave the seeds in for more heat)
* 1/2 medium onion, diced
* 3 or 4 cloves garlic, minced
* 1 (15 oz) can white hominy, drained
*1/2 cup fresh cilantro, chopped
* juice from 1/2 lime
* coarse salt and freshly ground pepper
* 2 cups cooked jasmine rice
Throw the tomatillos into a food processor and pulse until combined.
Heat the oil in a large pot over medium high. Add the chicken breasts and sear until browned on both sides, 6 minutes total. Remove from pot and set aside.
Add a little more oil to the pot if needed, then toss in the jalapeno and onion. Saute until softened, about 4 minutes.
Add the garlic and bloom for 1 minute.
Stir in the the tomatillo puree along with the hominy. Season with salt and pepper.
Nestle the chicken back in, along with the collected juices, cover the pot and simmer until chicken is cooked all the way through, 20 to 25 minutes.
Toss in the cilantro and the lime juice. Taste one more time. Season accordingly.
Serve with jasmine rice.
Seriously, you'll flip out.