First recipe of the summeeeeeerrrrrr! (said like The Price Is Right guy.)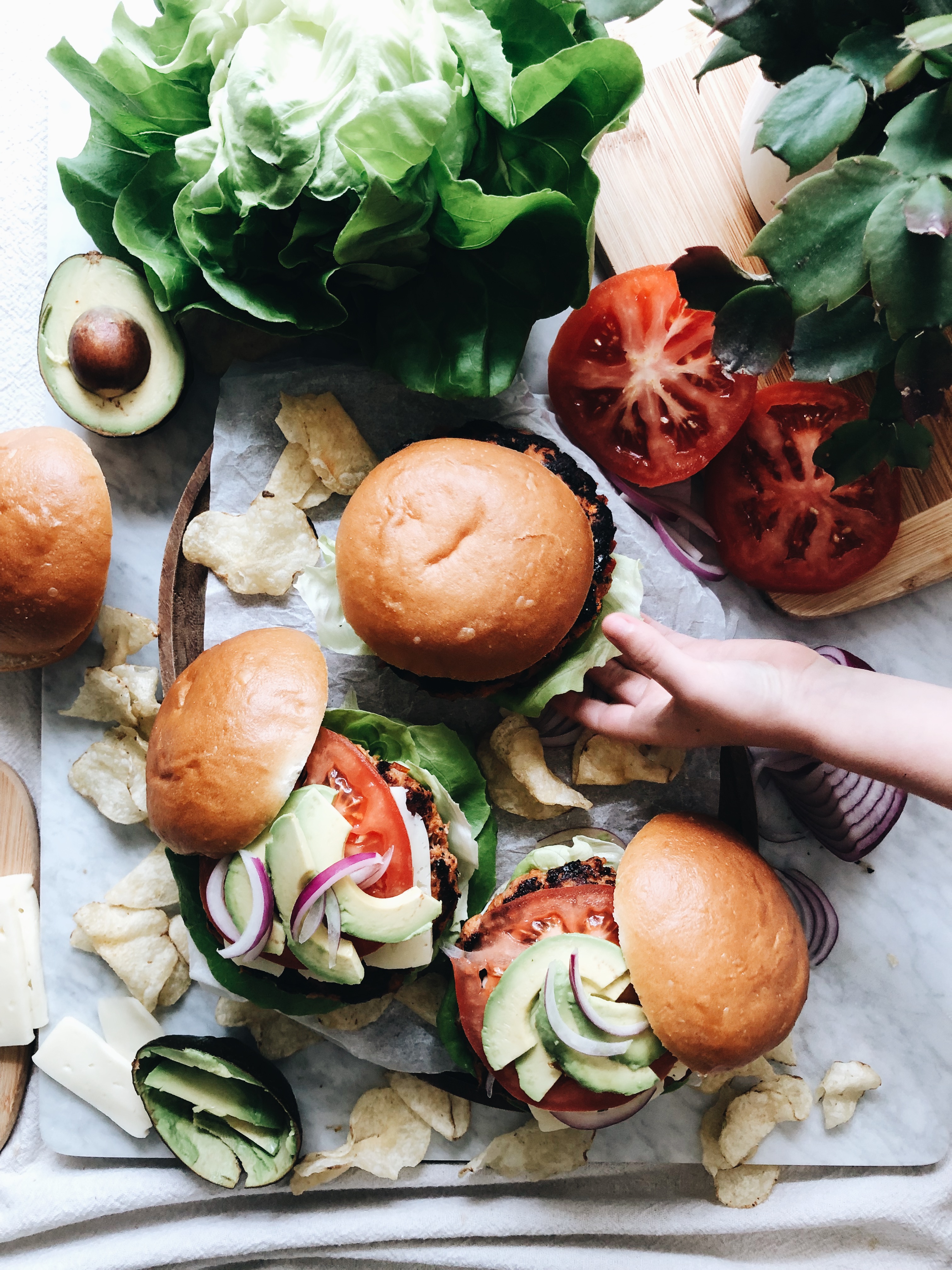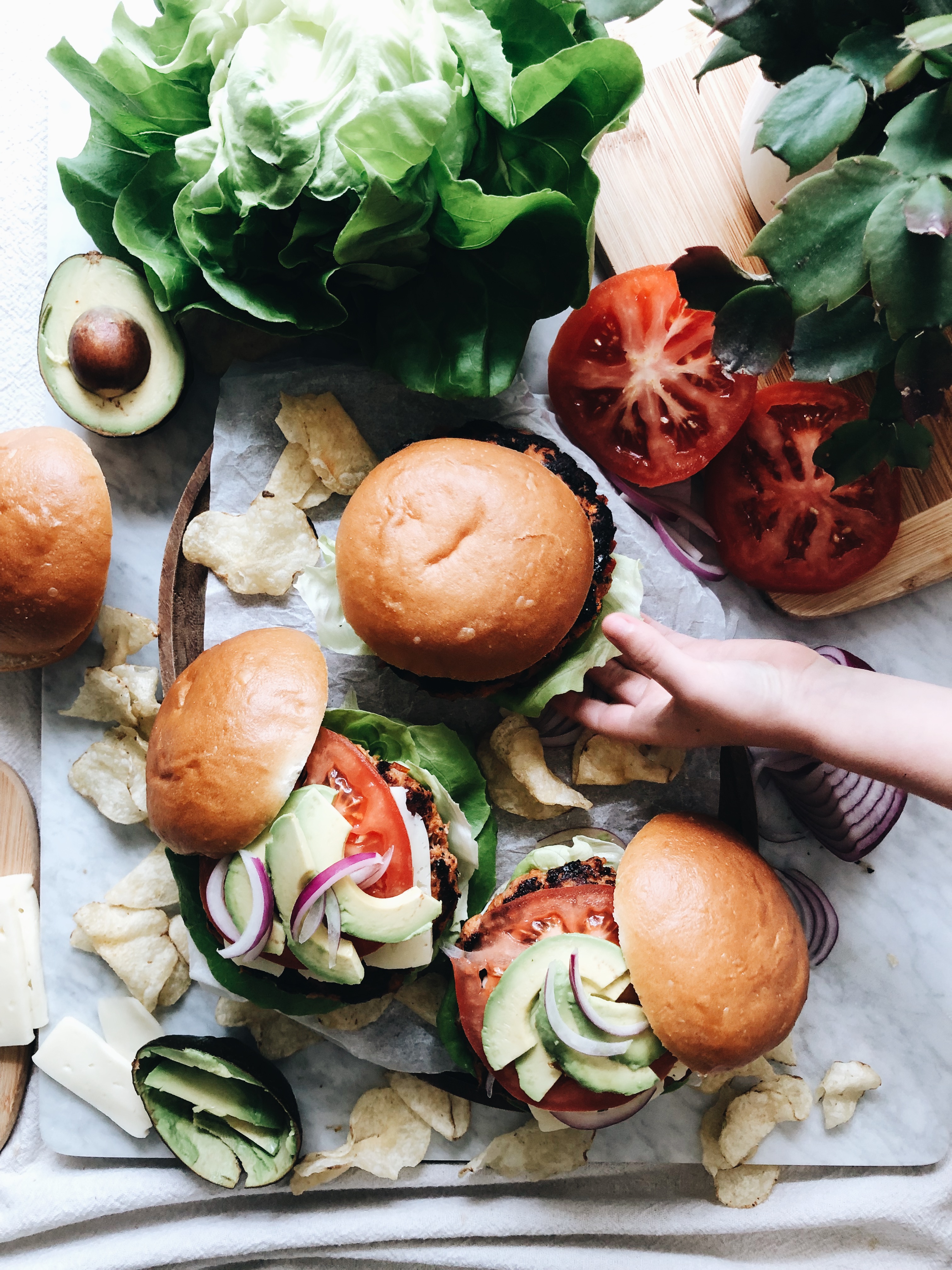 I wanted to get these to you before we left for Oregon because I can almost put blood and money and pancreas down on the fact that these Sundried Tomato Chicken Burgers are going to be your jay-um this summer.
You know how people tend to eat or drink something specific over and over each summer?
"Omg that was the summer I drank Rolling Rock every day!"
"I mean, I ate grilled street corn nachos like, every hour that summer."
"That was the summer of 1963 when everybody called me Baby, and it didn't occur to me to mind."
Wait…that's something else.
Sundried Chicken Burgs. This summer. Just bring it in.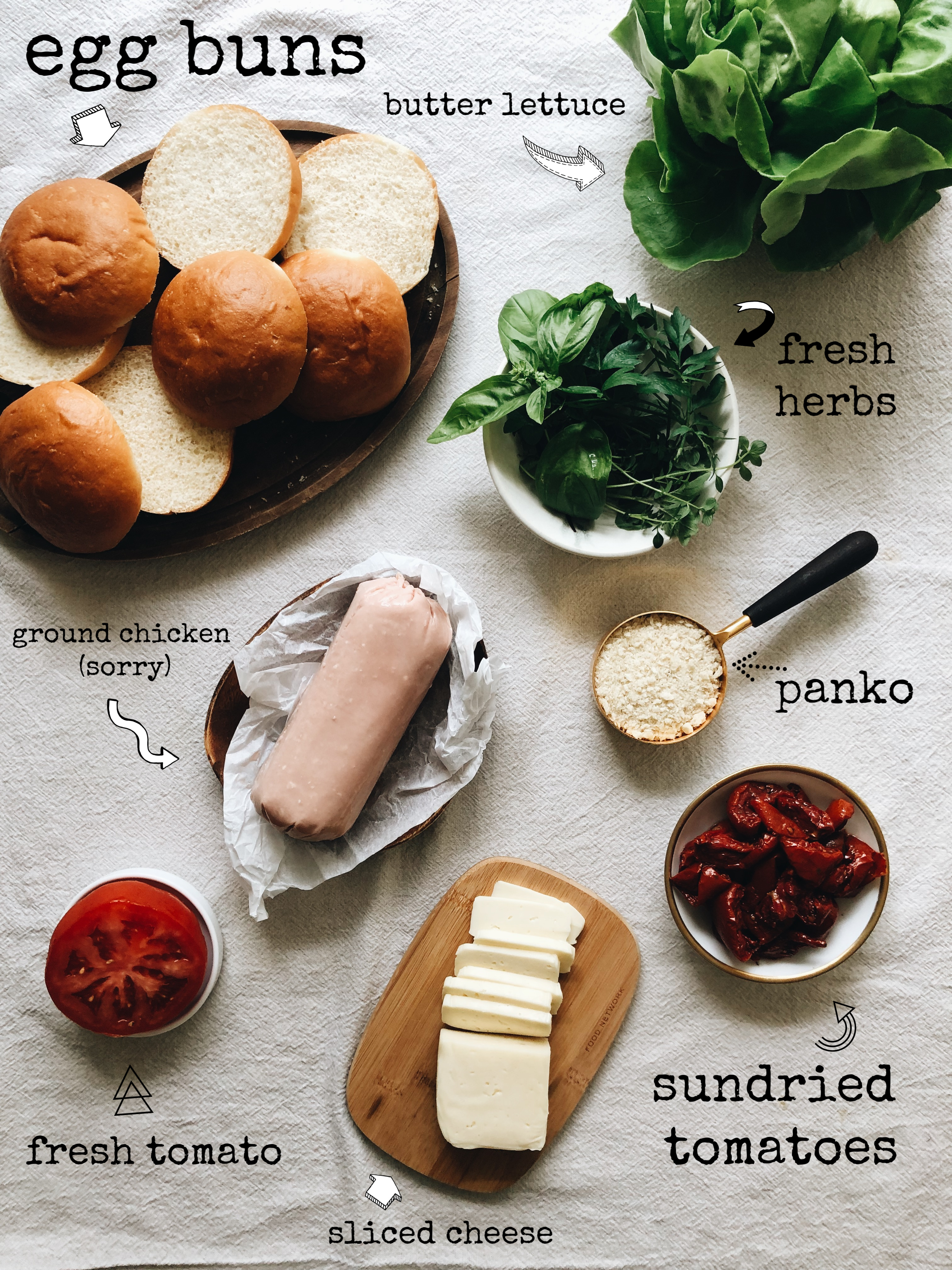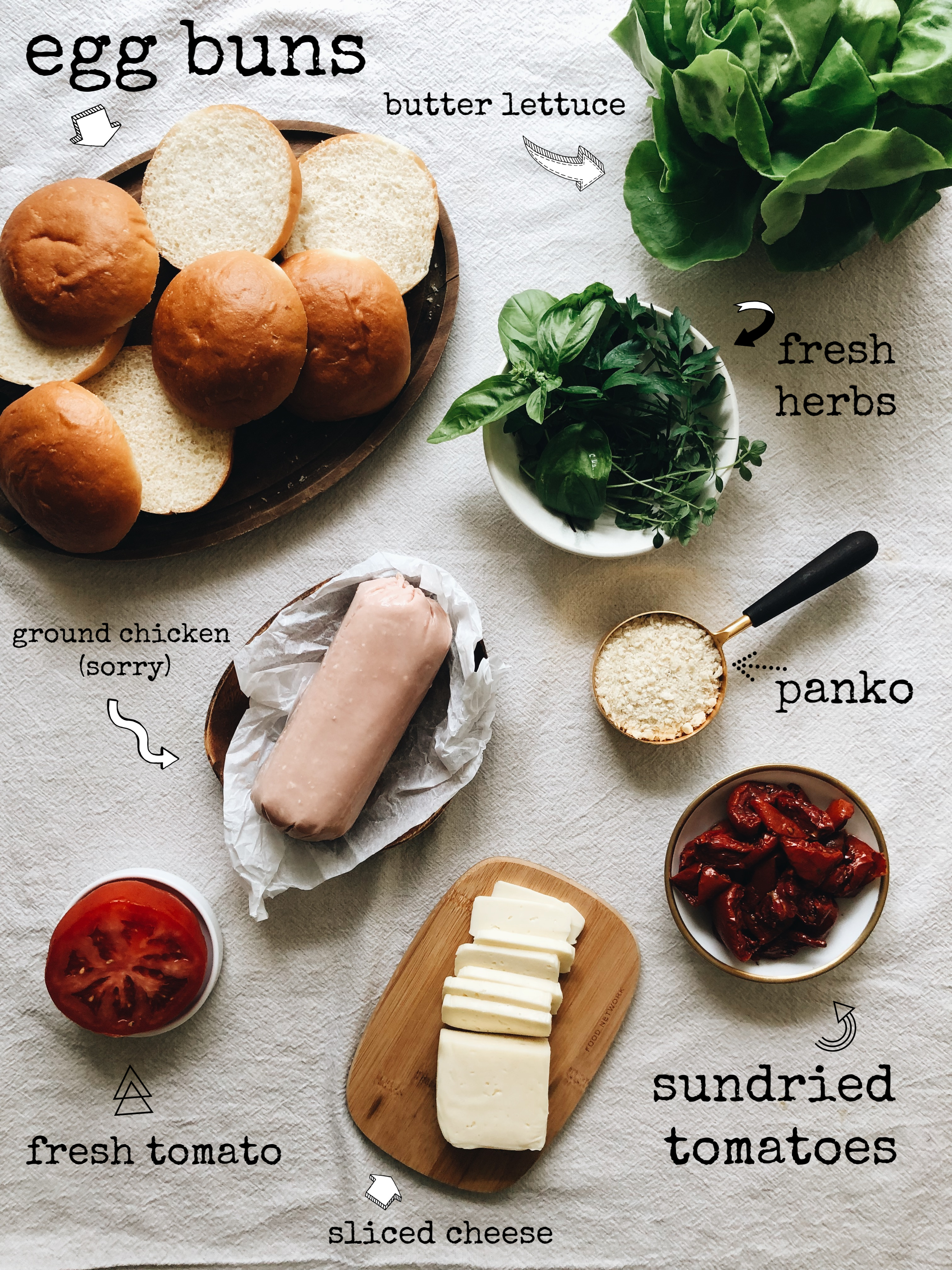 And yes that's a log o' raw ground chicken. If this were my Food Network show, my darling culinary assistant would have broken that up all lovely on a plate so to save gagging. But I'm not her. And I'm showing you a log. Just love?
Crazy simple! And the thing is – most of how you build and garnish and pimp the burgs is up to you. I'll show you what I did.
Should we hold hands? No? Oh.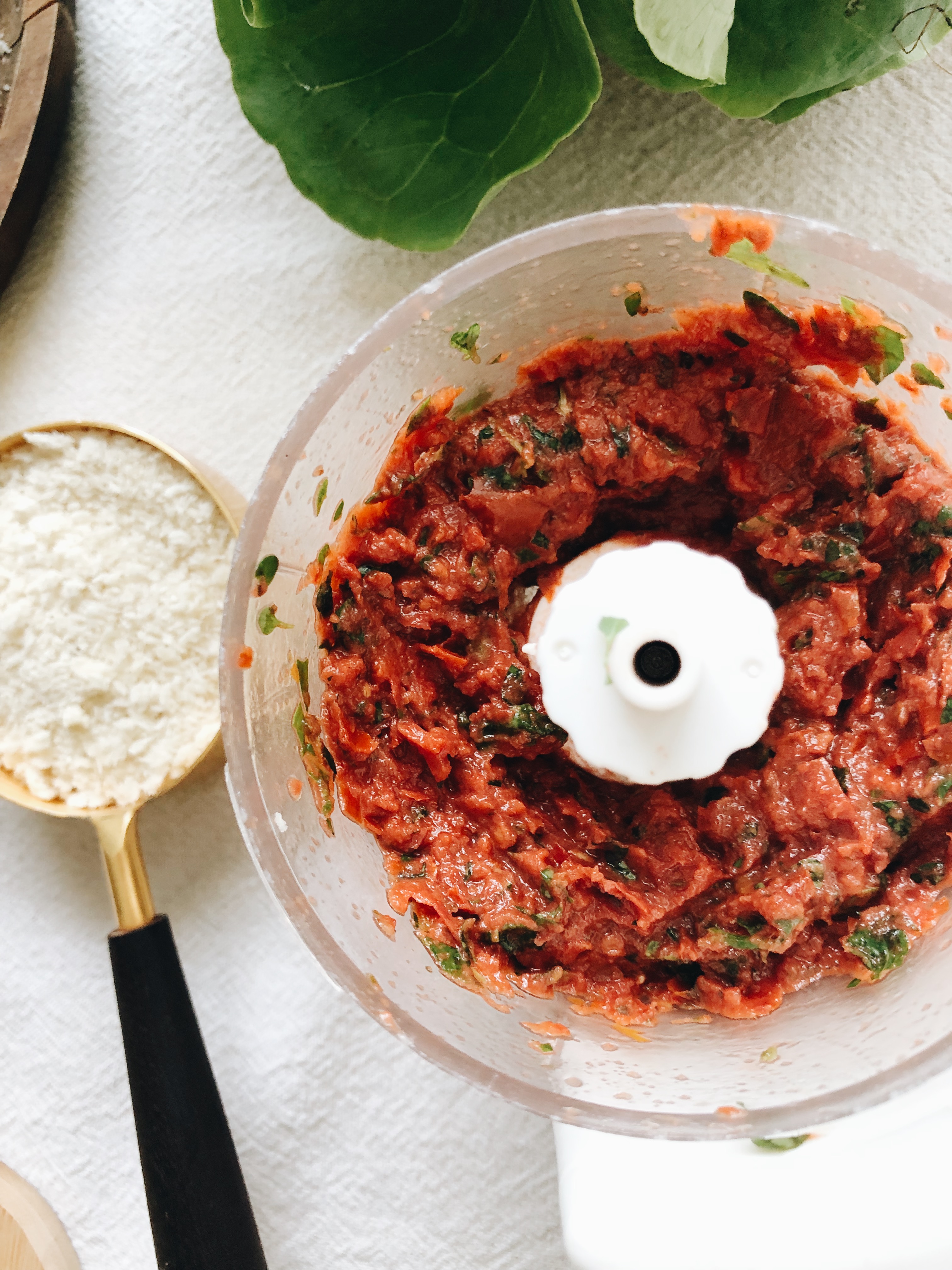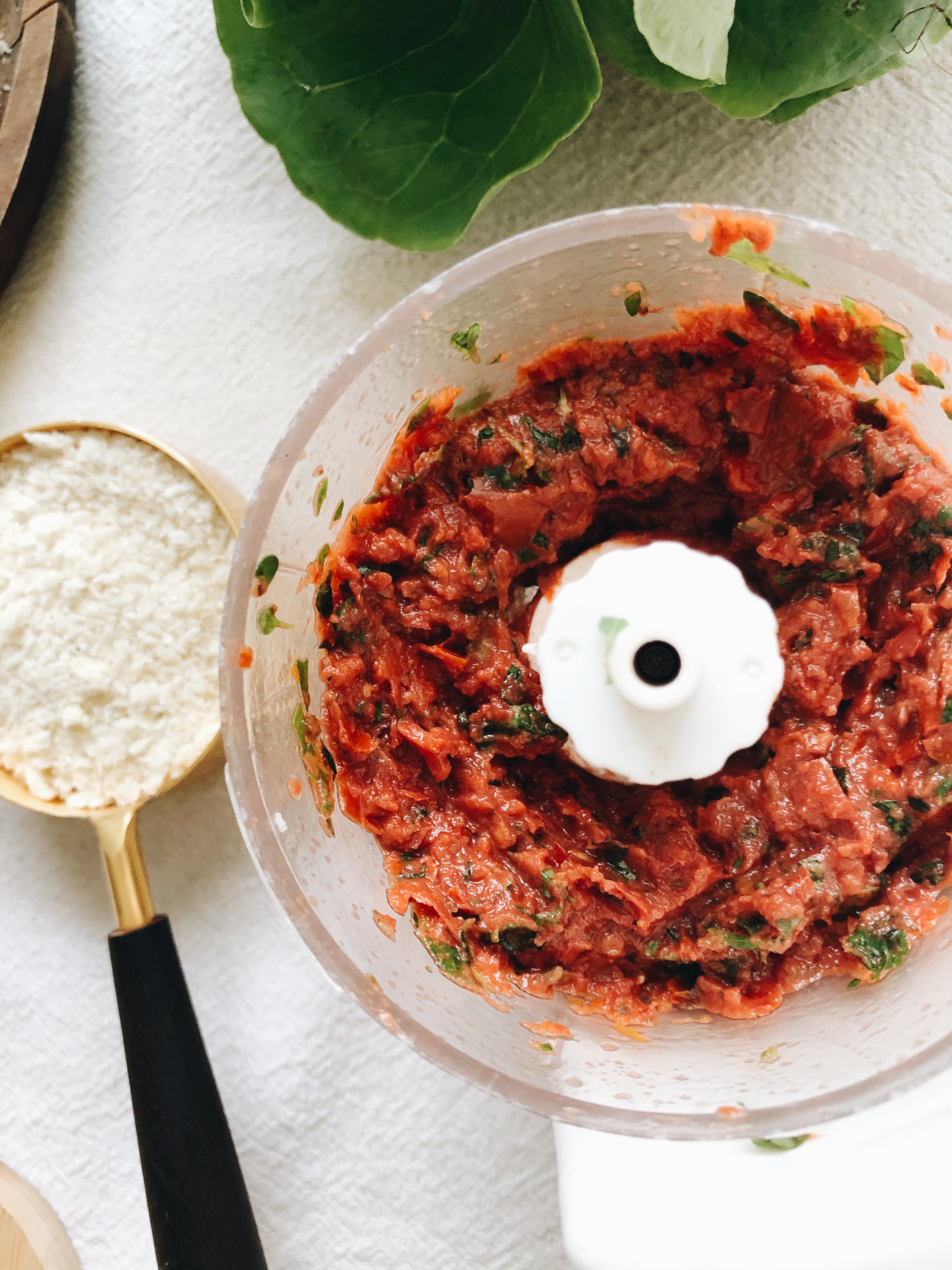 Just throw some sundried tomatoes (in a little of their oil) into a food processor with a handful of herbs. Now, I used a hodge podge of what I have in the garden – basil, parsley, thyme and oregano. Just pulse it all together until it's speckled and gorgeous and you feel the beginnings of the rager that your inner soul fairies are about to throw down.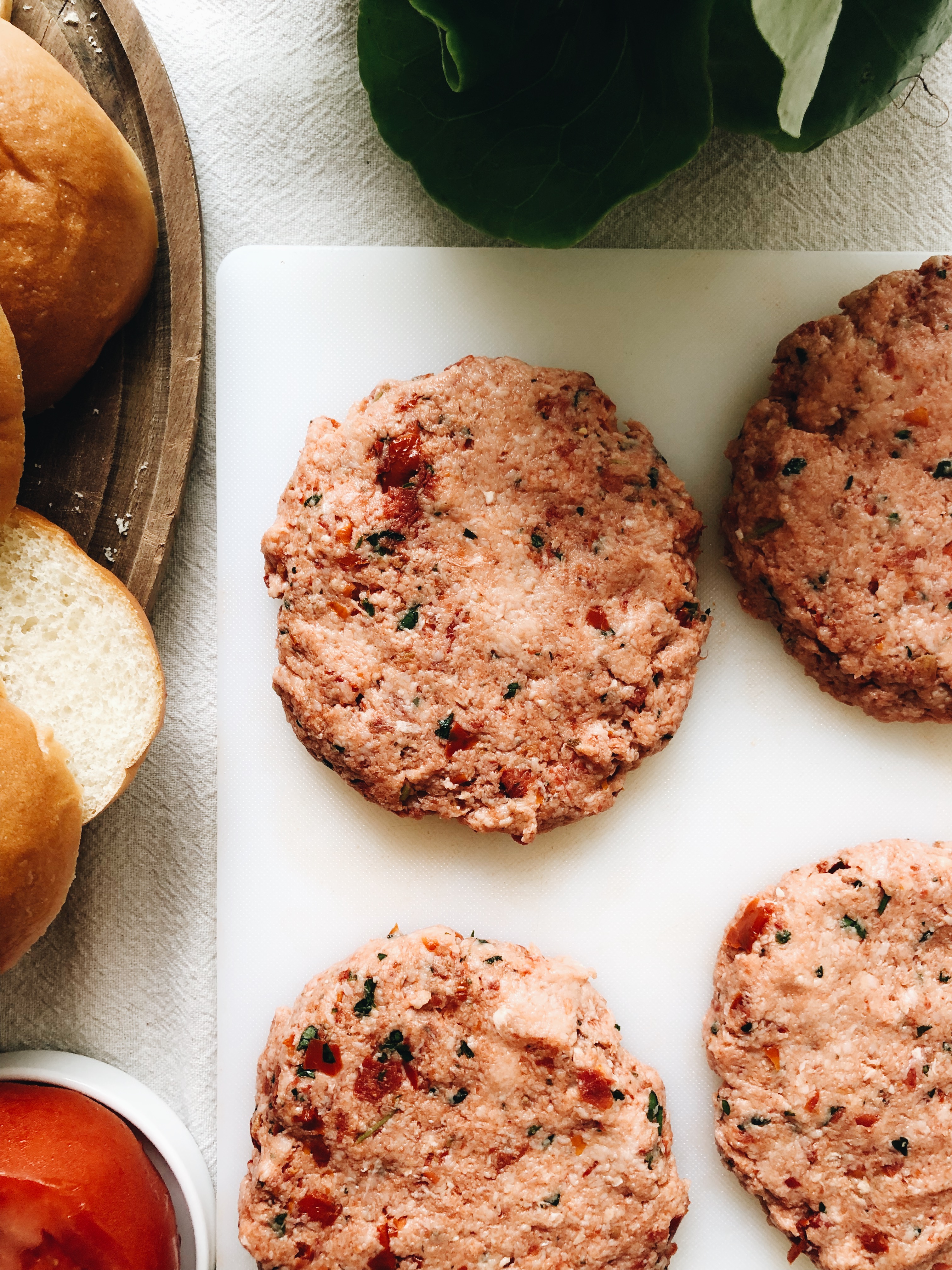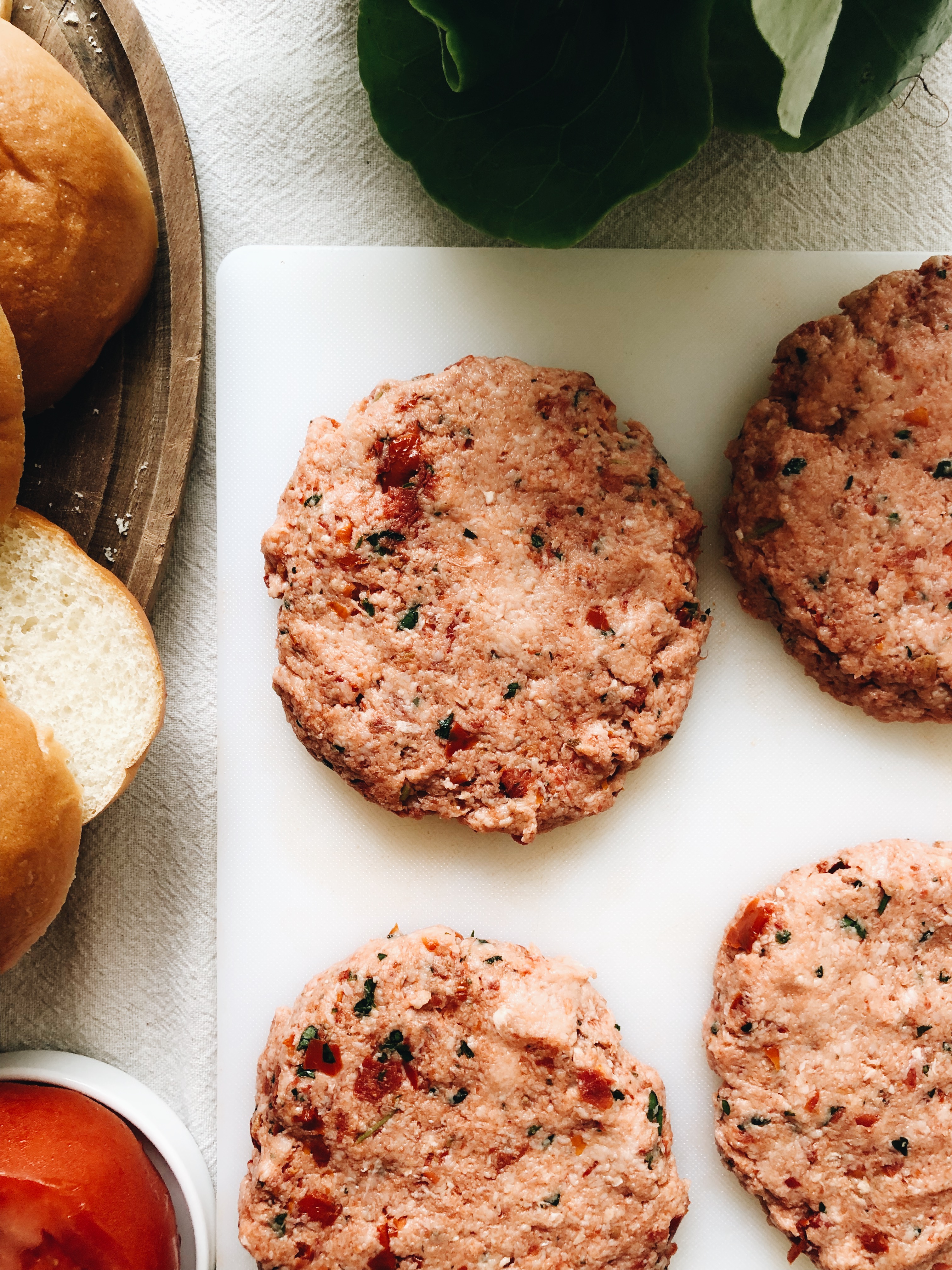 And then – you just mix the ground chicken with the tomato herb mix, along with a half cup of panko. THAT is it. I didn't use egg to bind only because the oily tomatoes had enough binderage.
Don't look up the word binderage to double check me. I'm right. Just trust me. I think the internet's down anyway.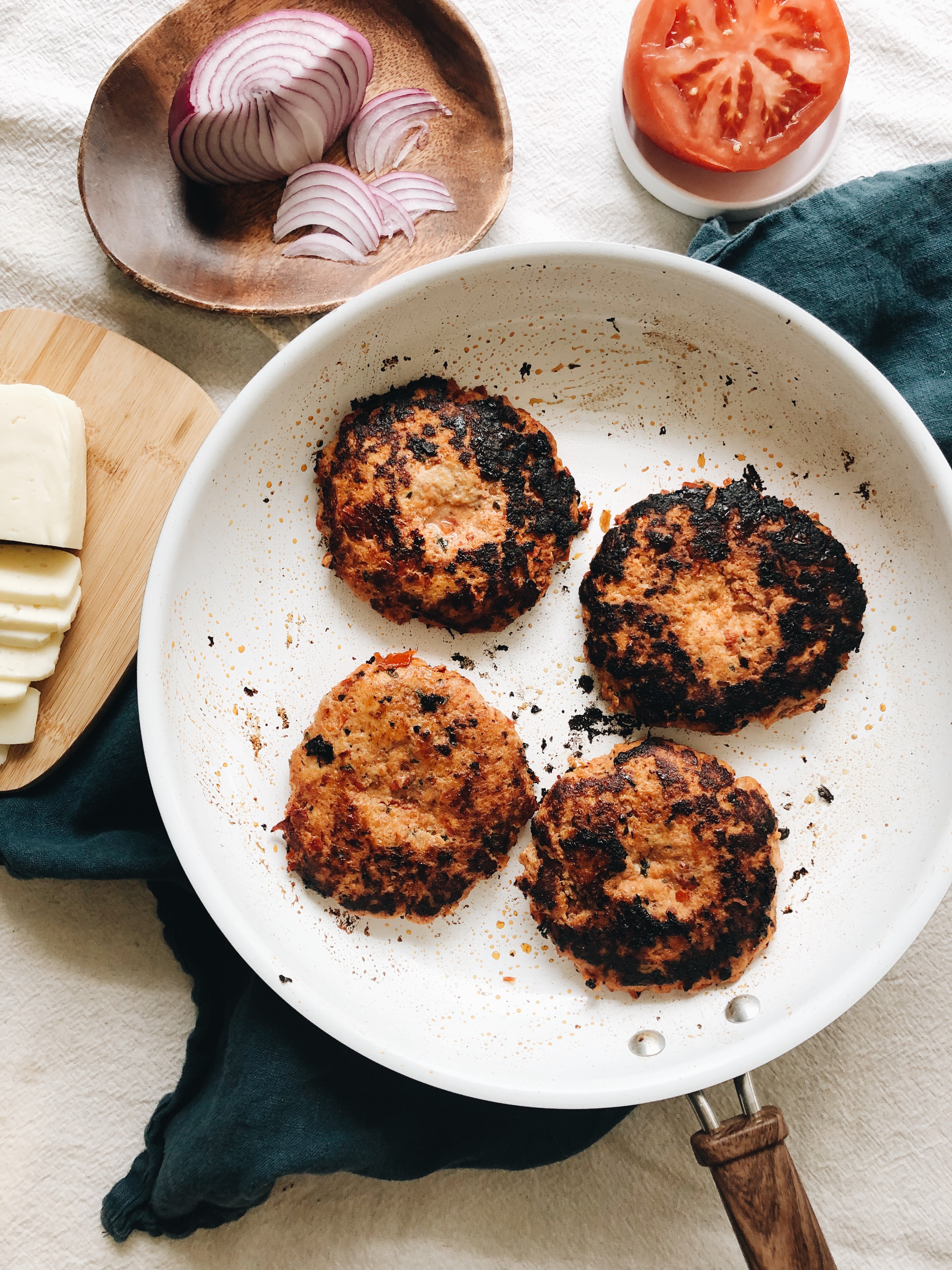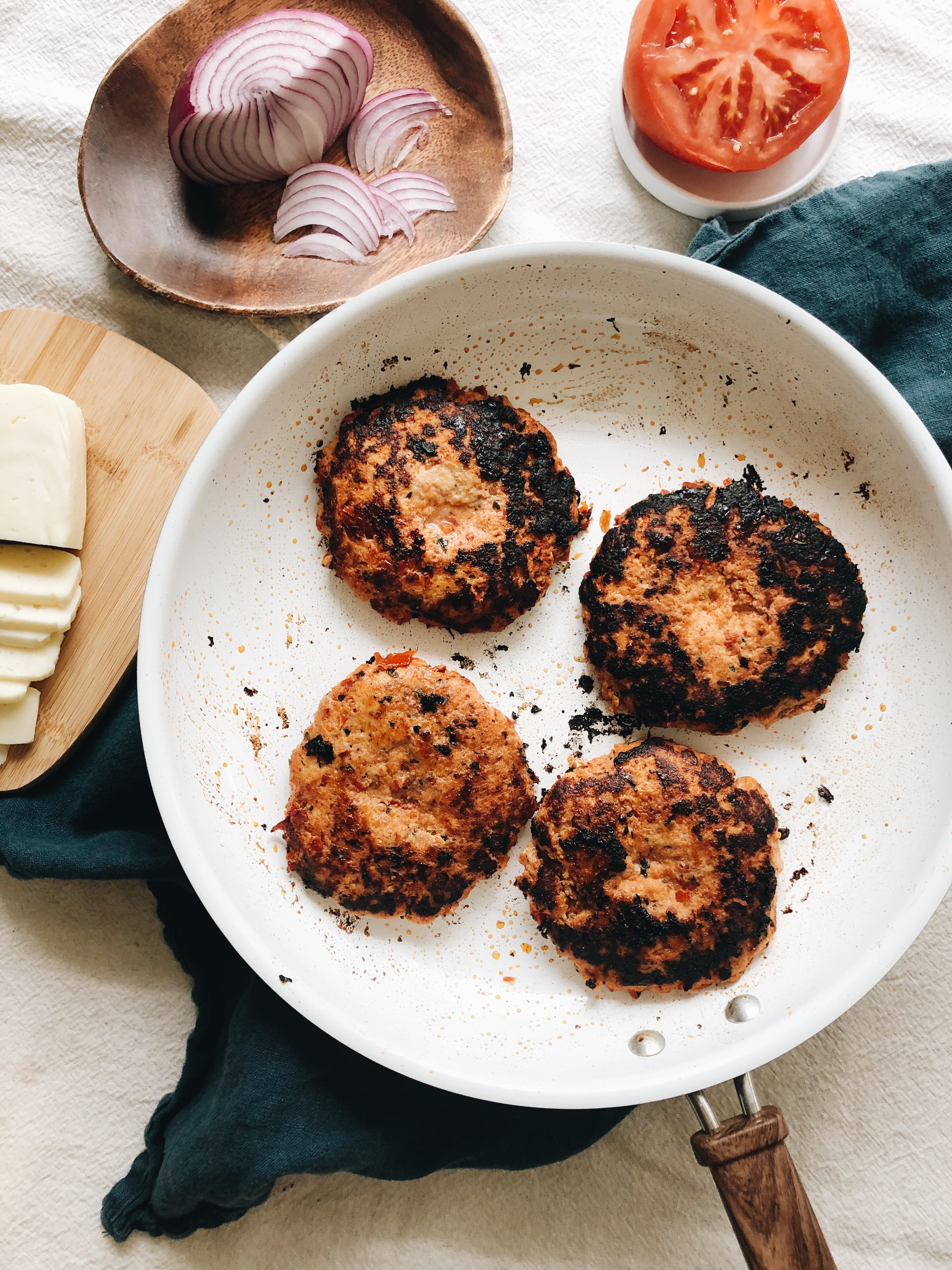 OKAY – you'll grill these. I didn't because storms. Grill, sear, whatever you want, buns! Just five minutes per side until you get good sear marks on both sides.
WHAT, those are not burn marks, guys. It's the sundried tomatoes getting crispy and charred for your mouths. Totally not burned leave me alone.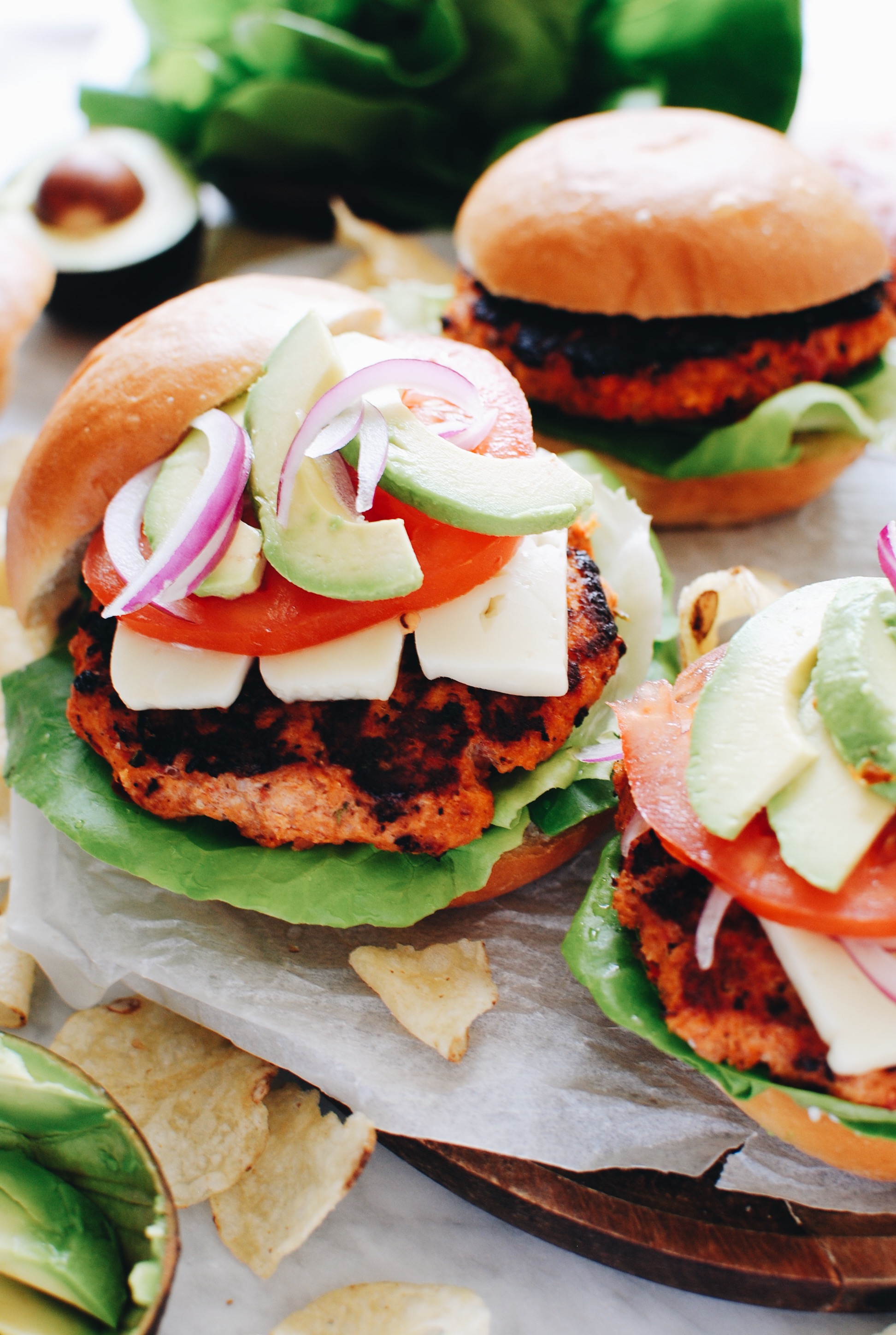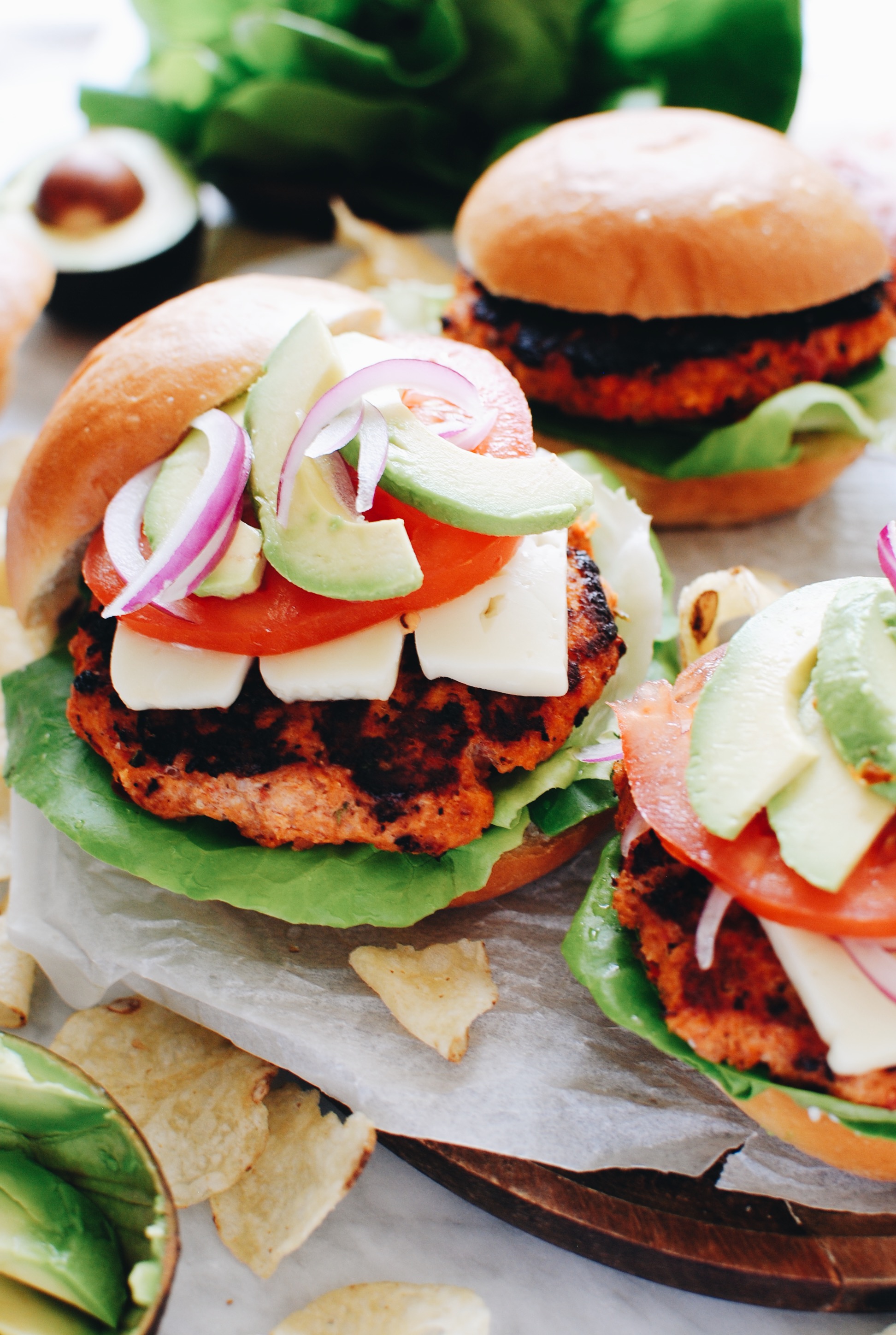 Why yes, those are some hyper color pink chicken burgers. TRY, UMAMI IN YOUR MOUTH. So, so, so tasty. Herby and depthy with the sundried tomato bombs all blitzed in there.
Of course I loaded mine like a psycho. Mayo on the bottom bun, butter lettuce (it's so delicate, but still has crunch!), then the chicken patty topped with creamy havarti cheese, fresh tomato (because not enough tomato apparently), thinly sliced red onion and avocado slices. Add hot sauce if you want! Or extra herbs. Or pesto on the top bun. Or however you deliciously destroy your burgers. Do it for your summer life, already.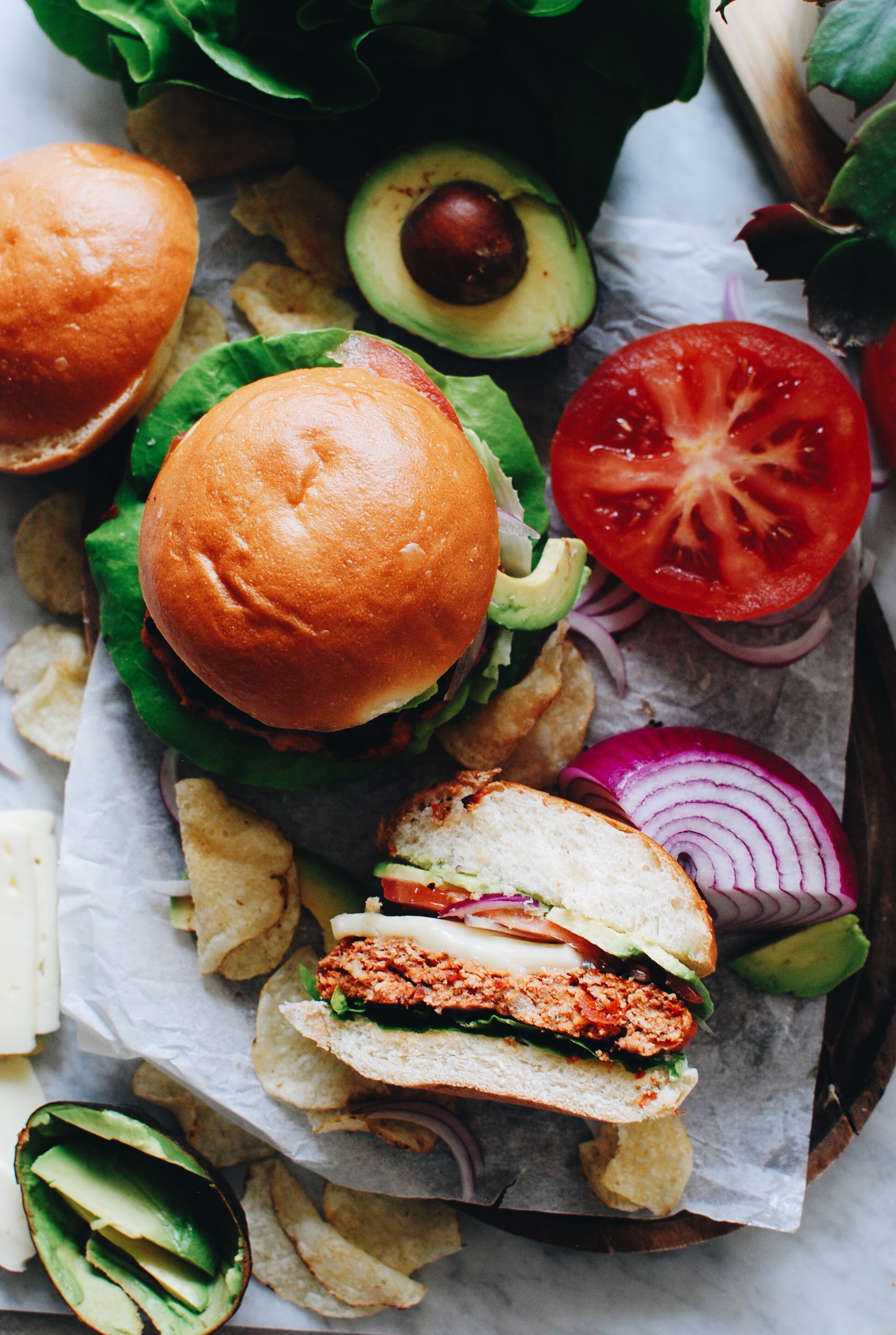 See you never.
Sundried Tomato Chicken Burgers
Ingredients
1 pound ground chicken
8 oz sundried tomatoes (in their oil)
a good handful of fresh herbs (basil, thyme, oregano and parsley)
1/2 tsp of salt
1/2 cup panko
4 egg buns, split (toasted or grilled if preferred)
Slices of cheese, tomato, red onion, lettuce, avocado and mayo (this is all up to you!)
Instructions
In a small food processor, combine the sundried tomatoes and herbs with the salt. Pulse until smooth and almost paste-like.
In a large bowl, combine the ground chicken with the tomato-herb mix and the panko. Season with another small pinch of salt. Form four equal-sized patties, and stick in the fridge until you're ready to eat.
Either grilling or searing, cook the chicken patties on a medium-high heat for five minutes per side. (If you're using a pan, add a tsp of oil. The oil in the burgers will seep out and help with the searing.)
Load up your burgers and summerrrrr!
Makes four burgers.
7.8.1.2
354
https://bevcooks.com/2019/05/sundried-tomato-chicken-burgers/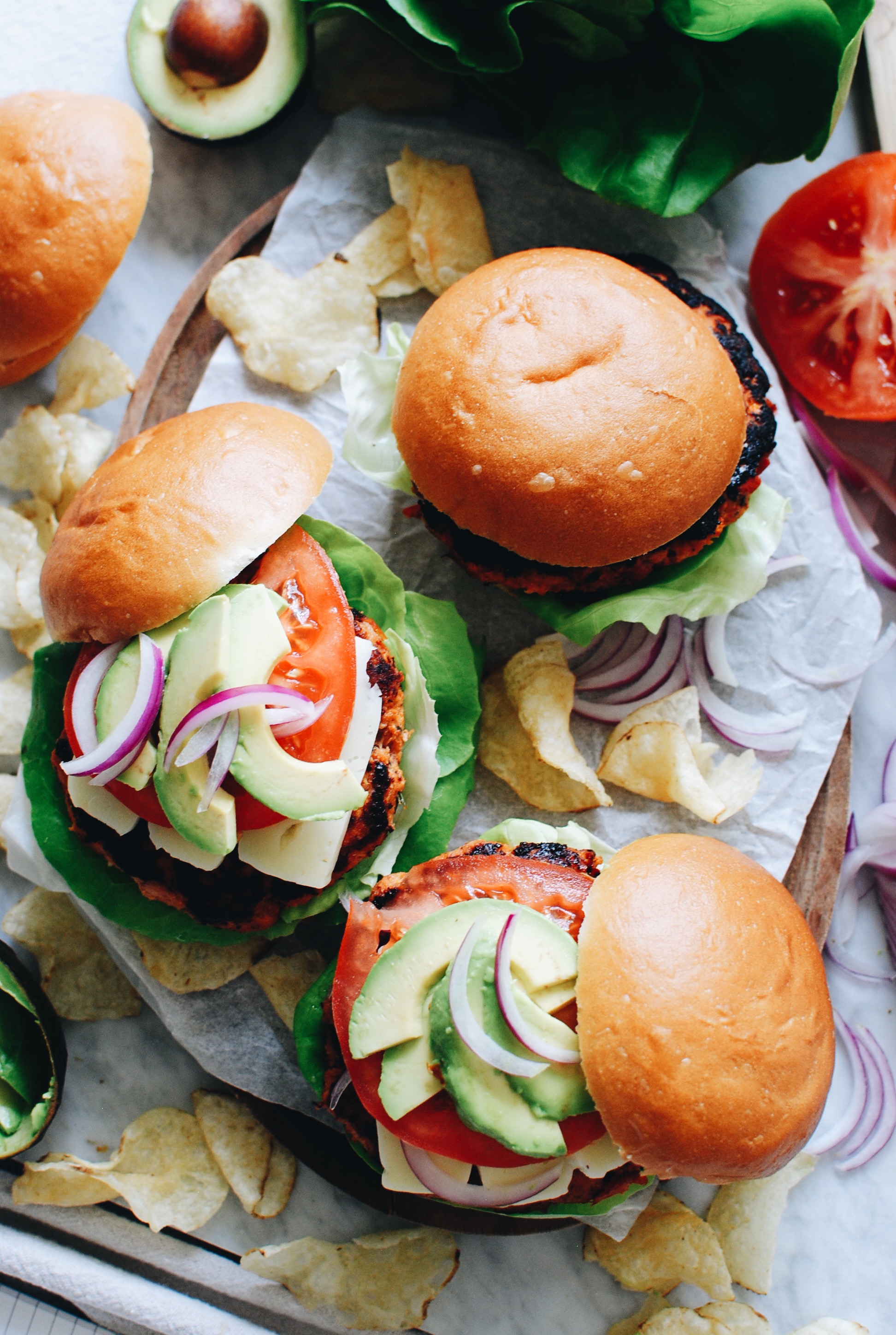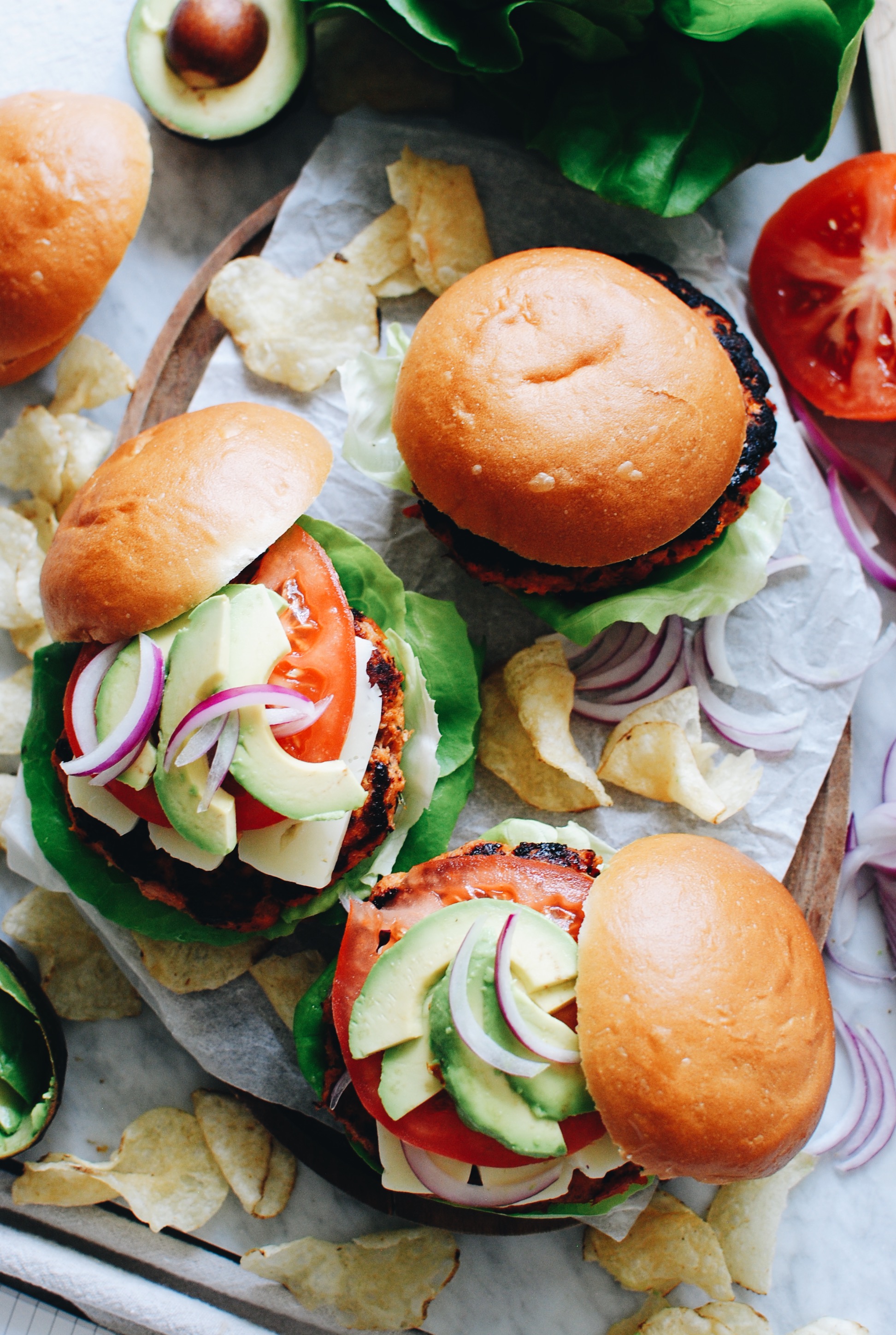 And on that note, we're off to Oregon! (okay, we leave Friday.) I'll be skipping Flotsam this week, but back next Tuesday wiiiiith your '90s hip hop mix! Don't worry, the Clunk indie mix will hit your ear holes in early July, just in time for the holiday.
As always, I love your suggestions for things we can do all month, so follow along here and in my Stories to see where we are and what we're eating and what I'm screaming at. (just being real.) Pacific Northwest coast – see you this weekend!