Your second sheet pan dinner this week! Remember the chicken was first? Remember that? You do. Right.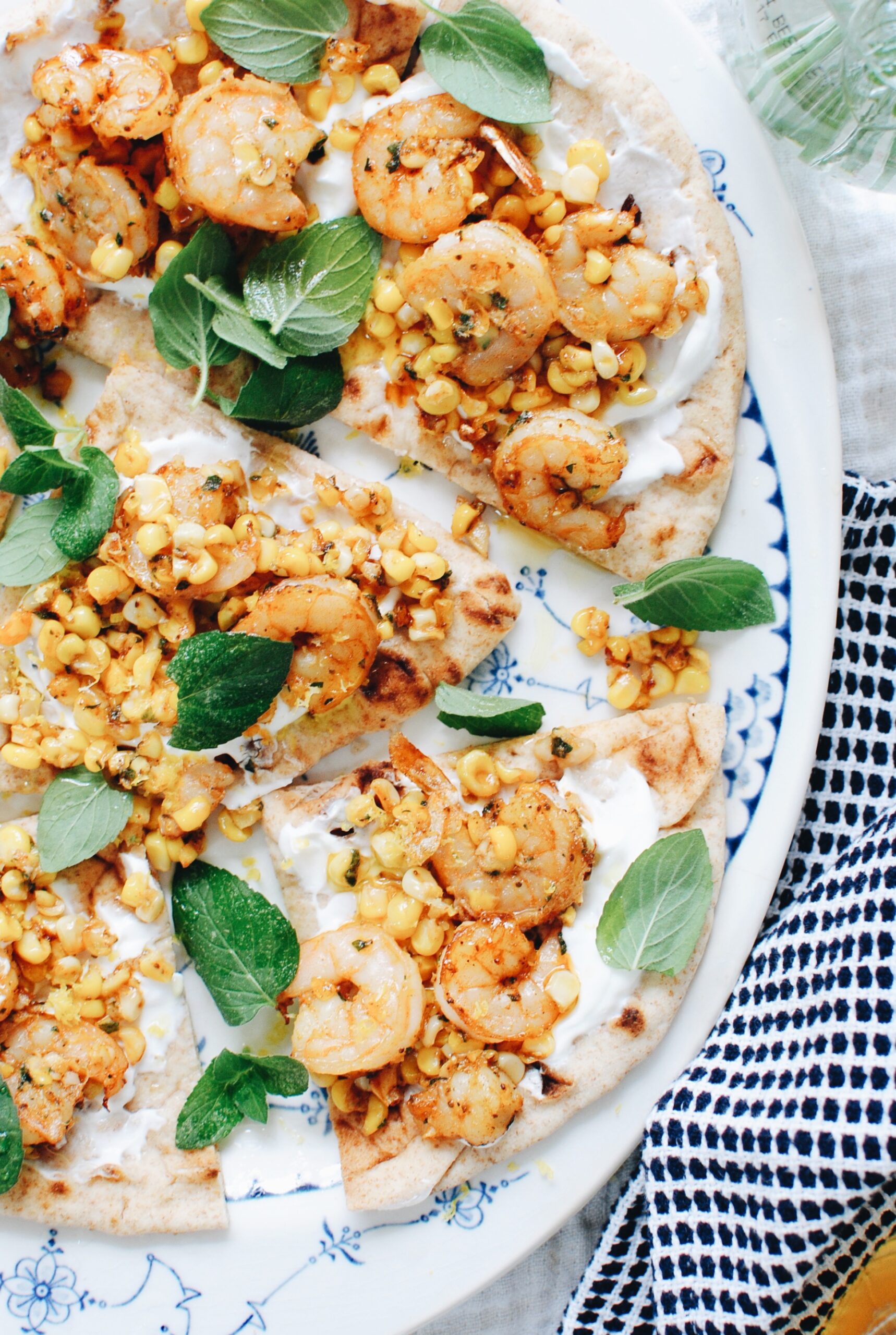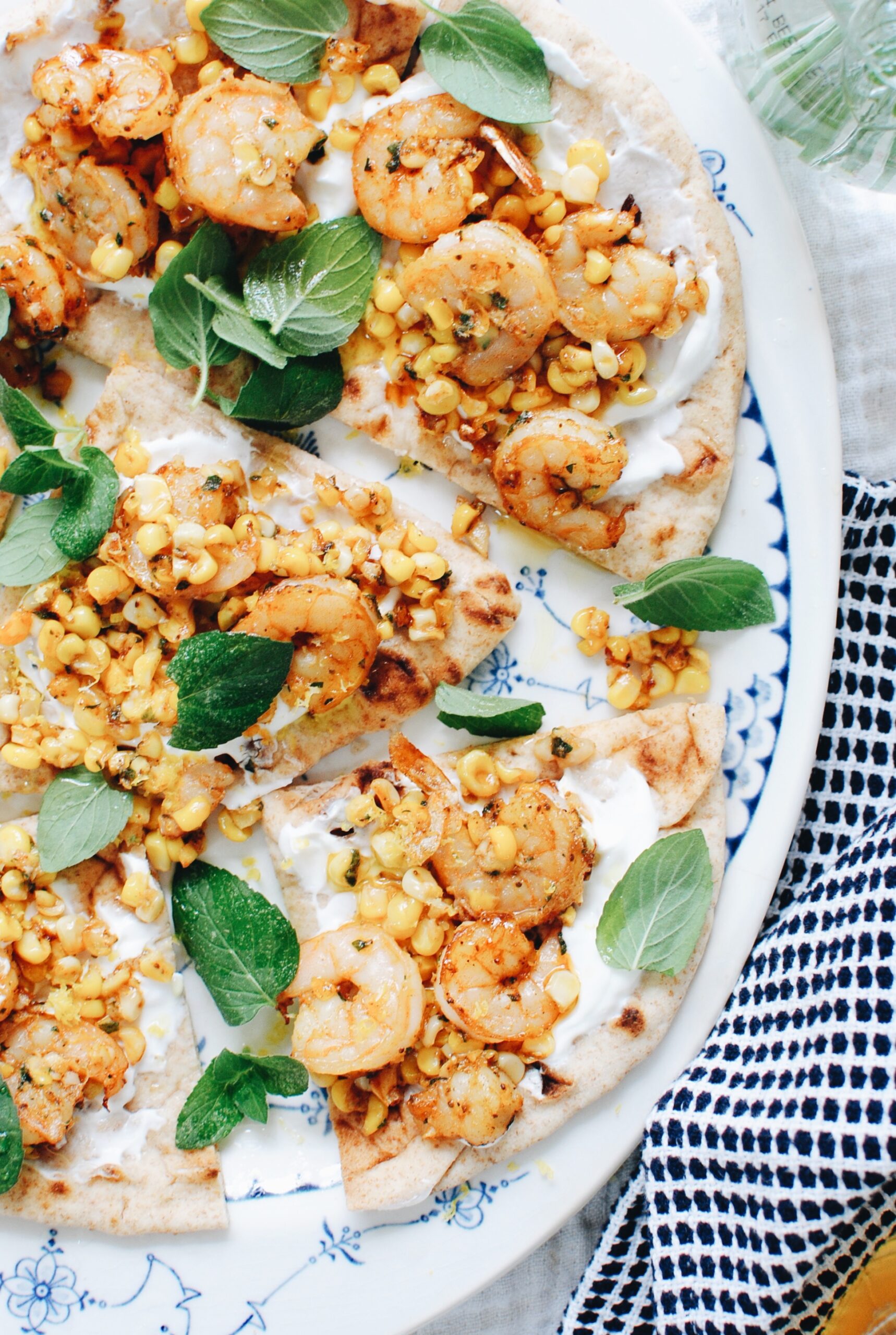 Well this one is funny (not like ha ha), because we ate it as dinner, even though it sort of looks like it could be an appetizer or party grub. And it could be! We snarfed it dinner style, though. And no one gave me shade. (<–that's what the kids say these days)
(not my kids. but other kids. The universal kid. never mind.)
Let us peepeth.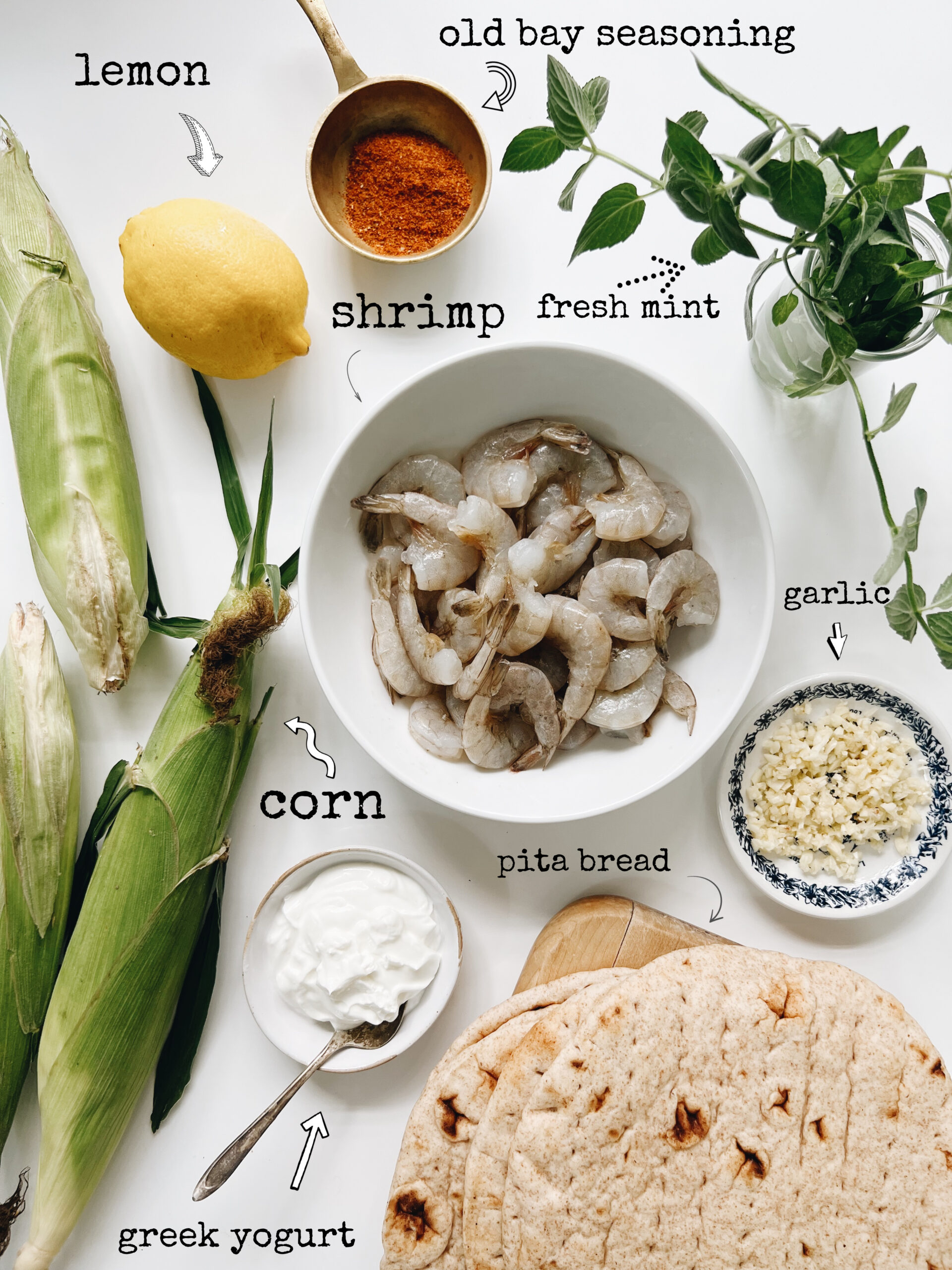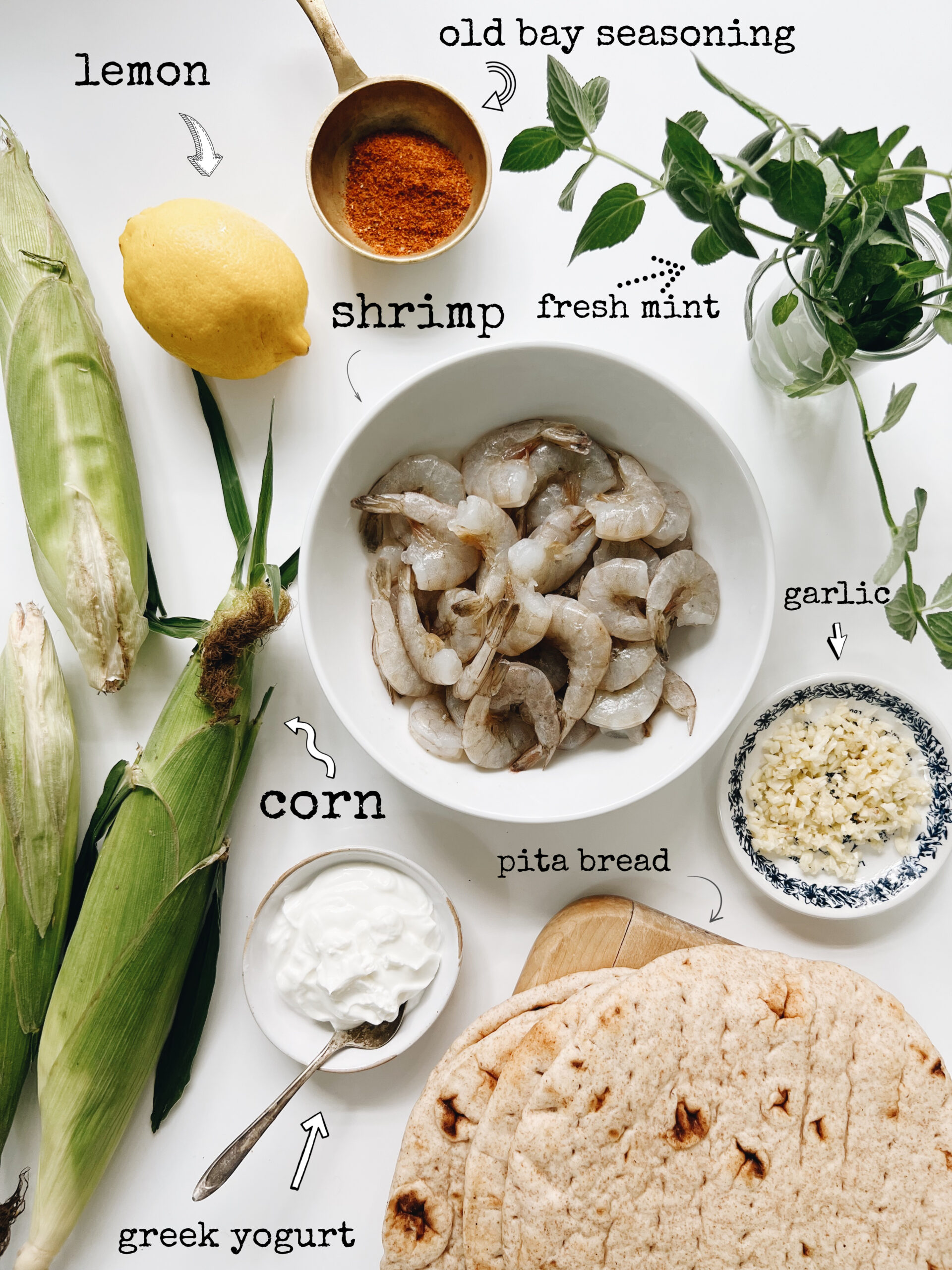 I used Old Bay as the main source of flavor. I always forget about Old Bay! This isn't sponsored, but from time to time I'll think about an oooooold Fine Cooking issue that featured a crab cake, and they used Old Bay. And I was like, oh right! Old Bay. I'll do that. And I mean, it's so good. A classic flavor, ya know?
Get some fresh corn before it's GAWN, y'all.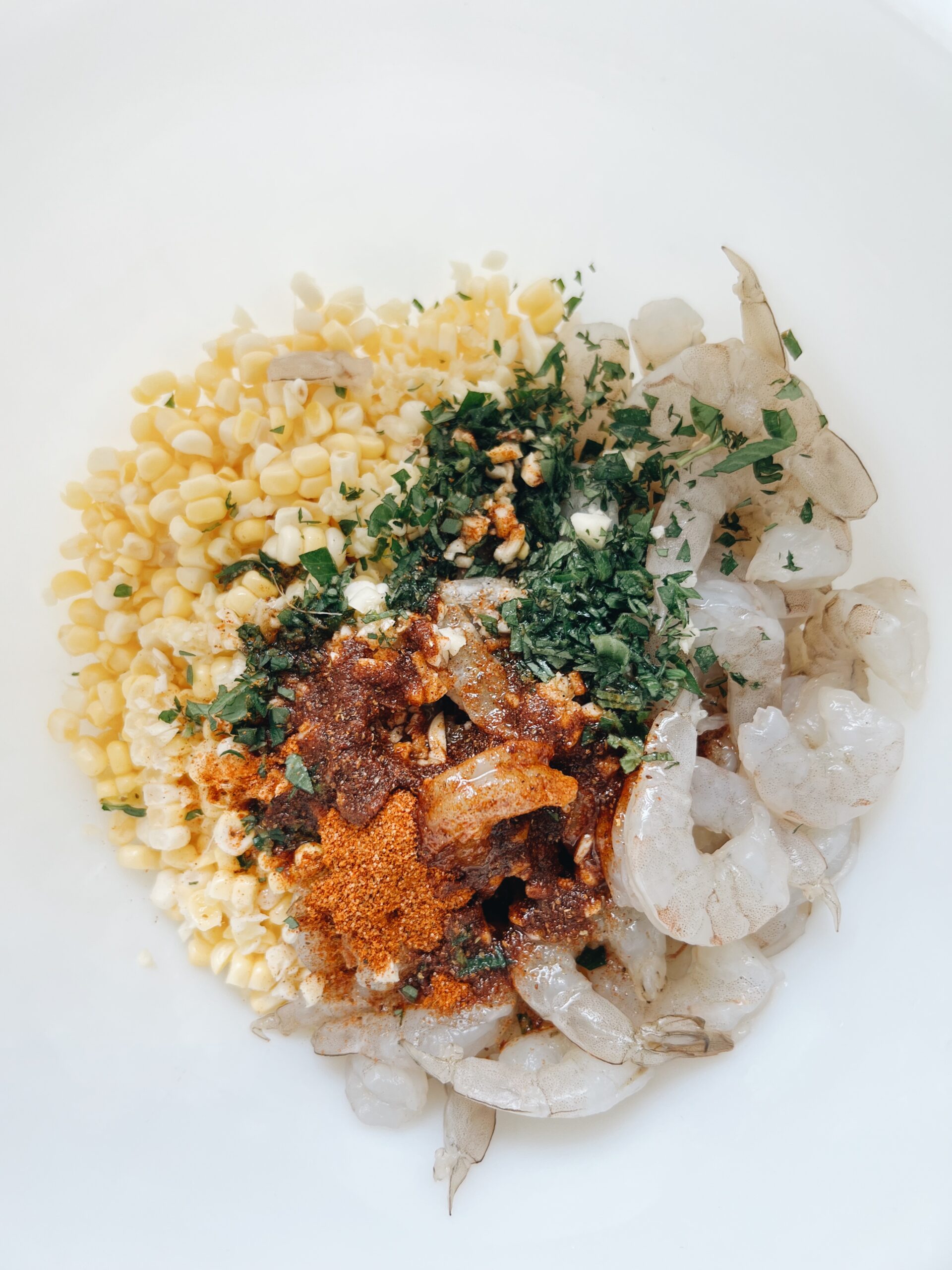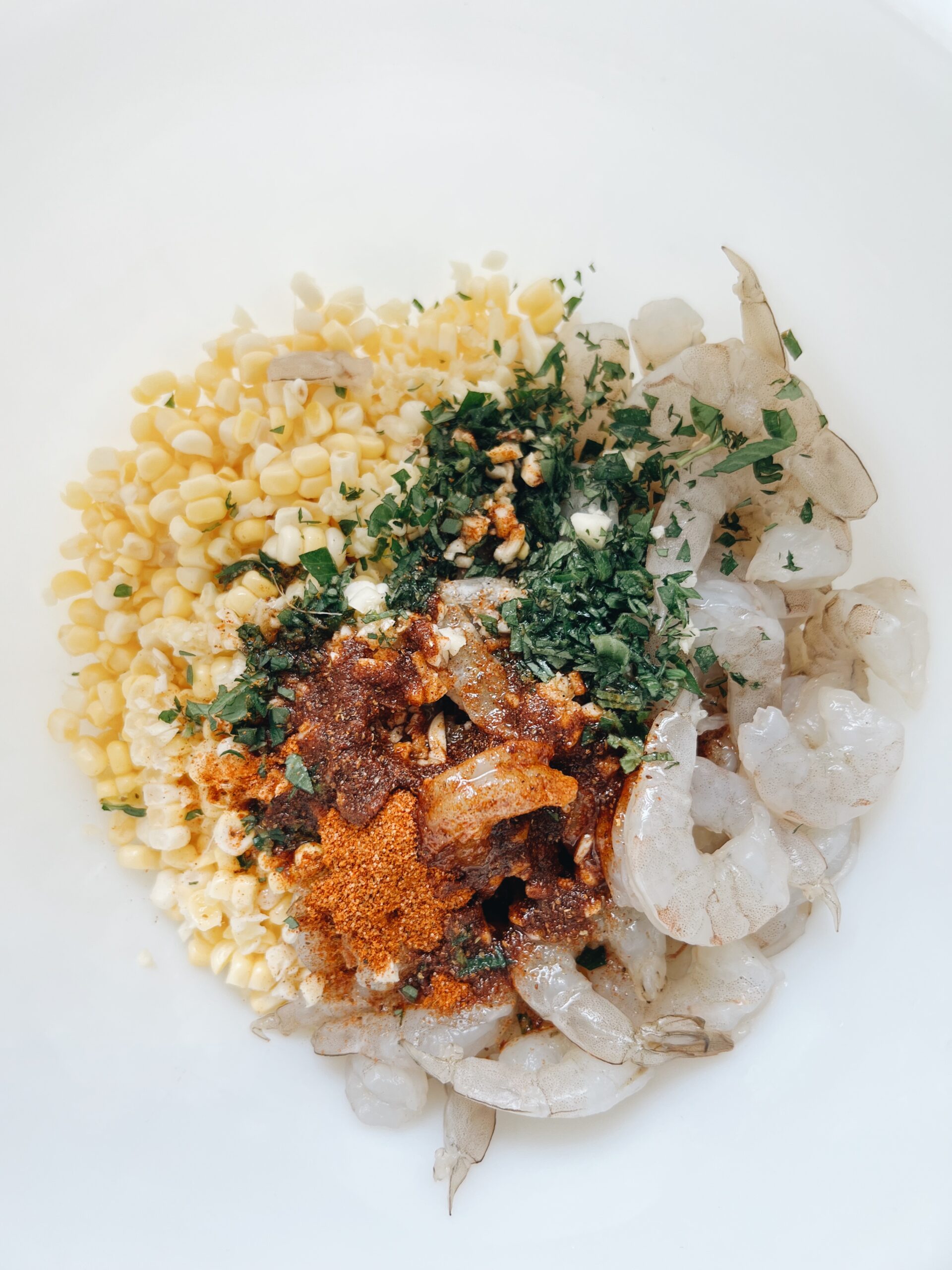 We'll just combine the corn, the thawed shrimp, Old Bay, freshly chopped mint and minced garlic in a bowl. It already looks insanely vibrant.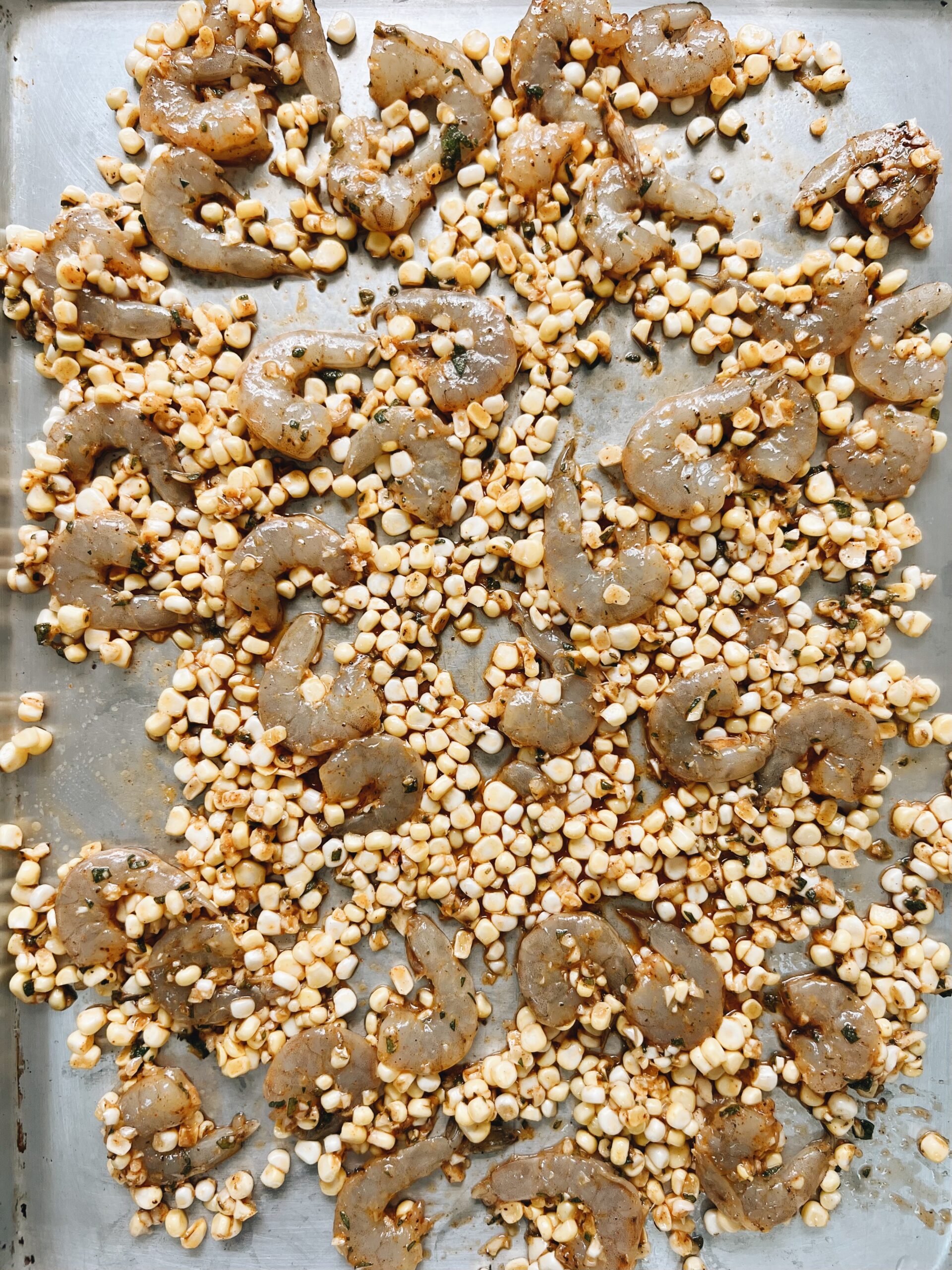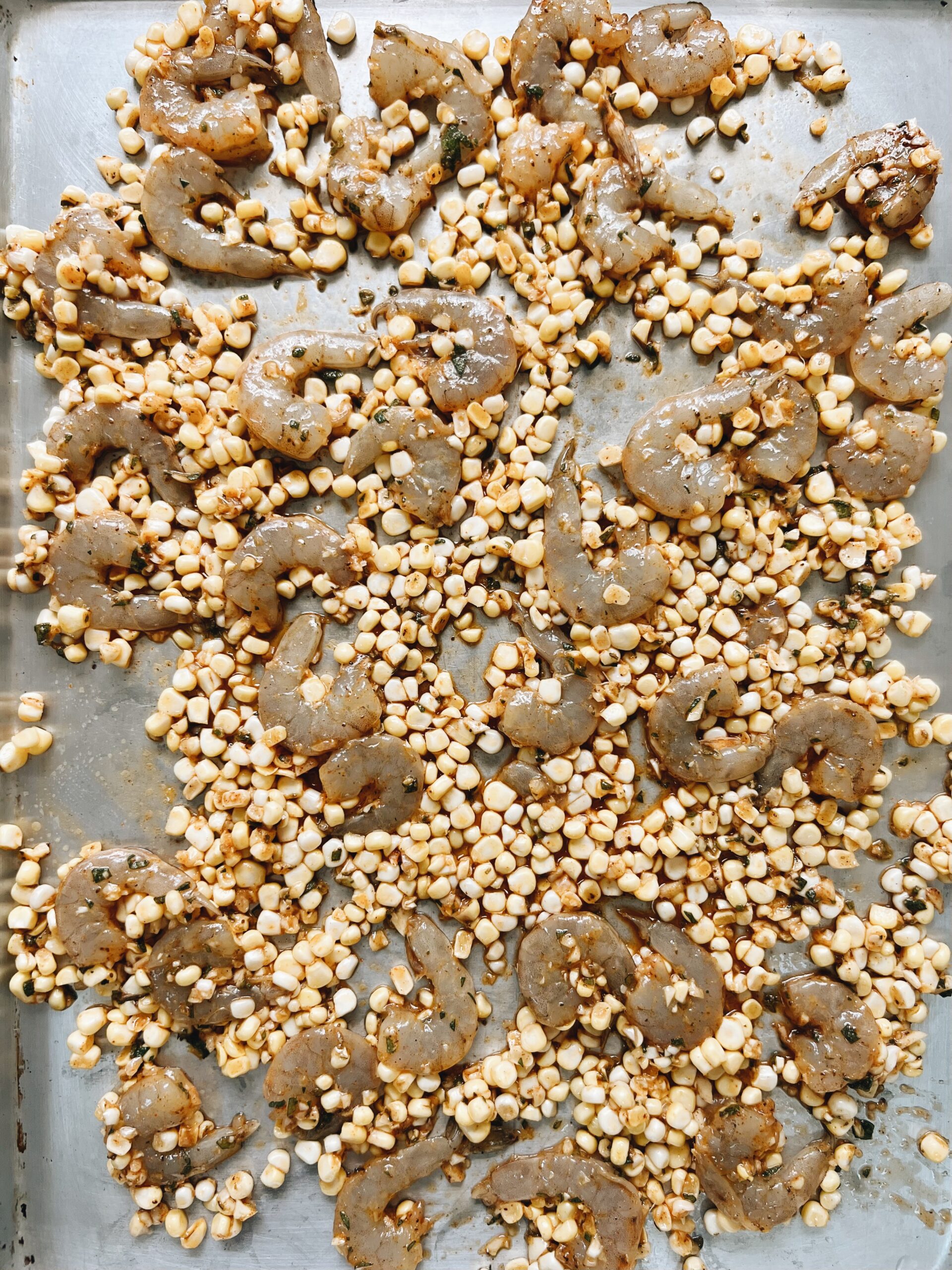 The beauty of this is the sheet pan! It does all the work for you. You can most certainly sauté this in a pan, but I find the ease of this method ludicrously appealing.
Know what I mean, Vern?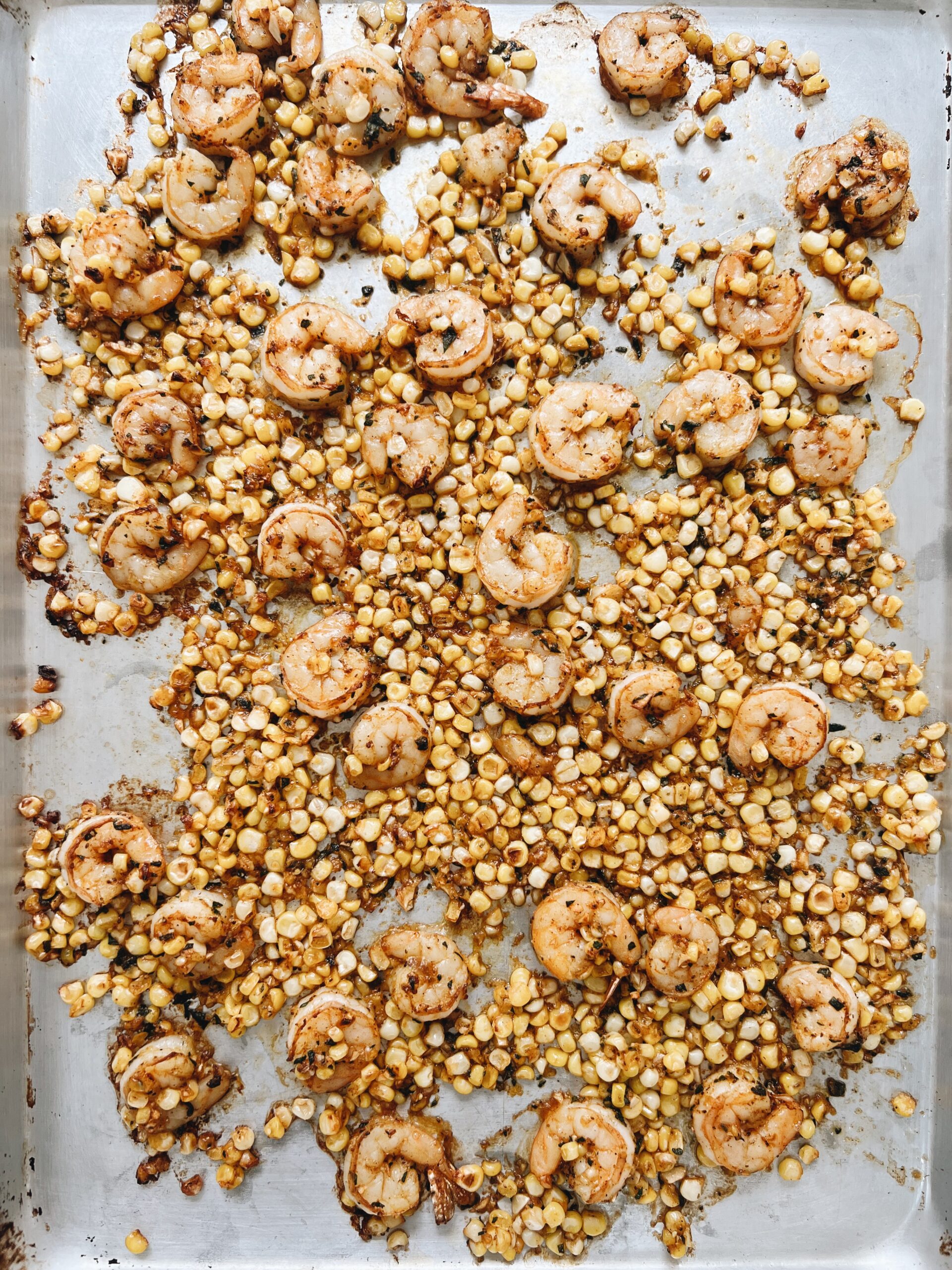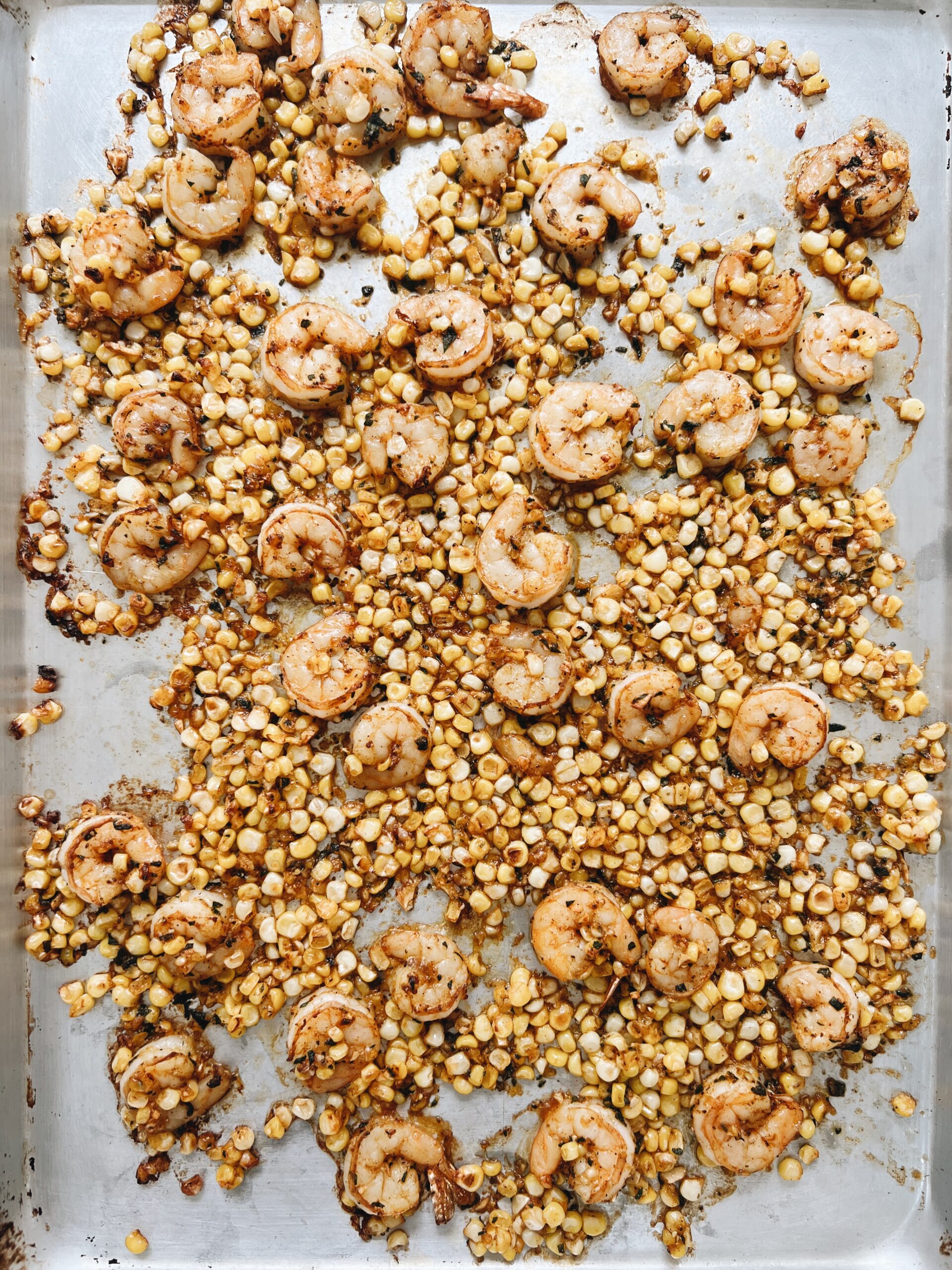 And guess what we did – we broiled! Only 7 to 8 minutes (on a the second rack down) and it is diviiiiiine. The corn starts to caramelize, the shrimp curls and plumps, the garlic sizzles, it's perfect. Do not argue with me on this.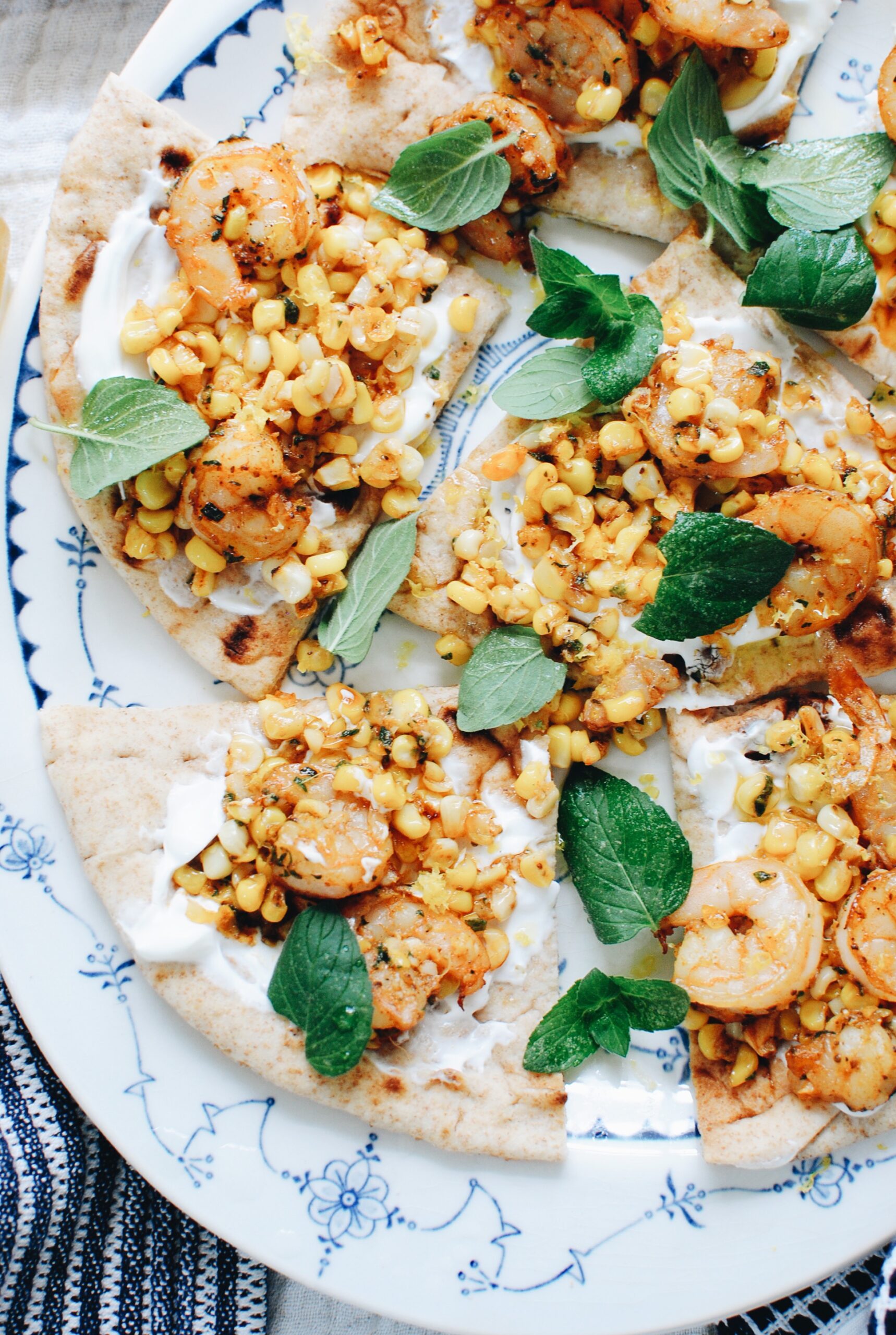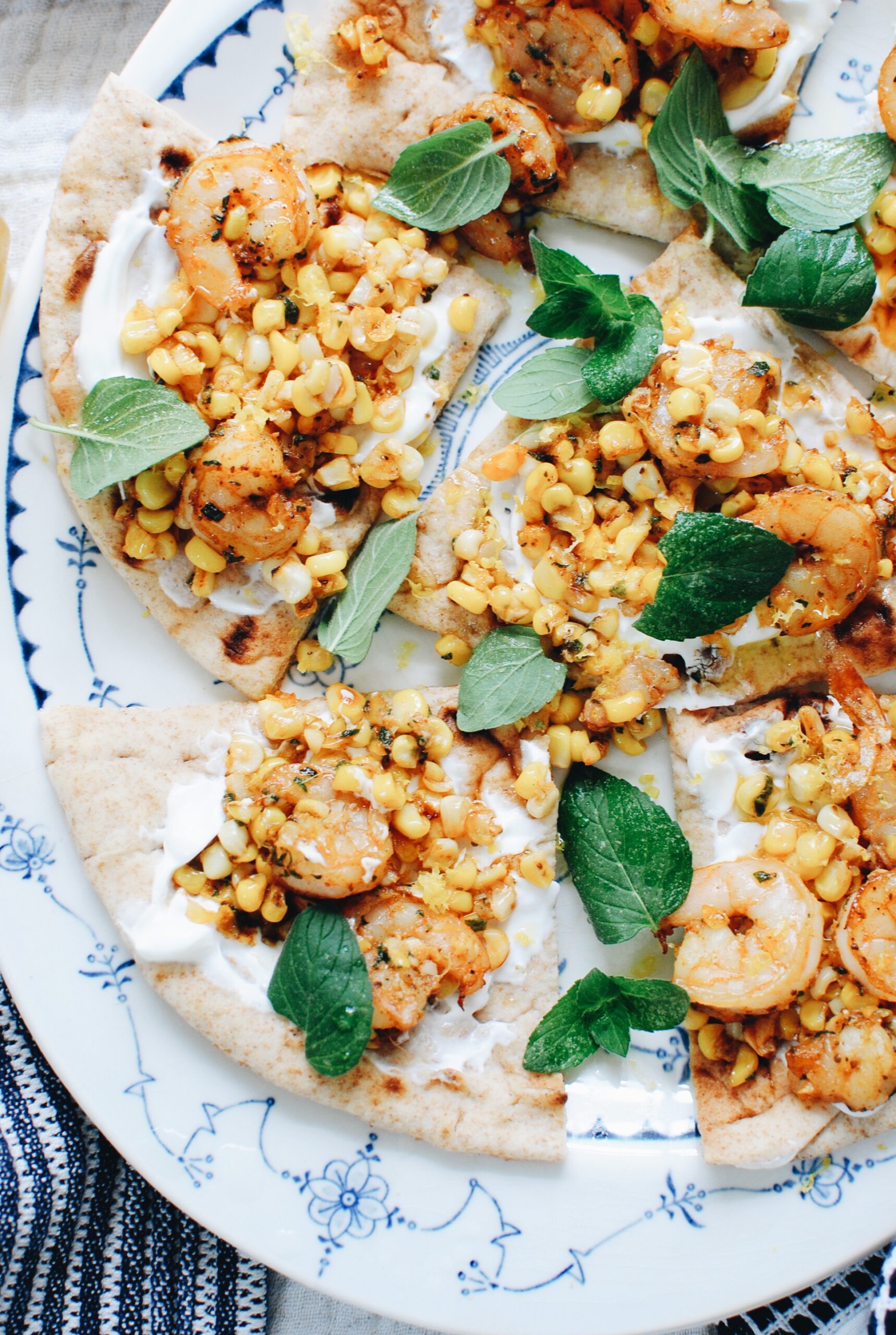 So, at the same time we've toasted some pita bread and slathered on some tangy Greek yogurt. It is that simple. You can amp up your yogurt with lemon juice or more minced garlic, but I left mine as is, since there's so much happening on top. It all balances together gorgeously once you violently shovel it in your mouth hole.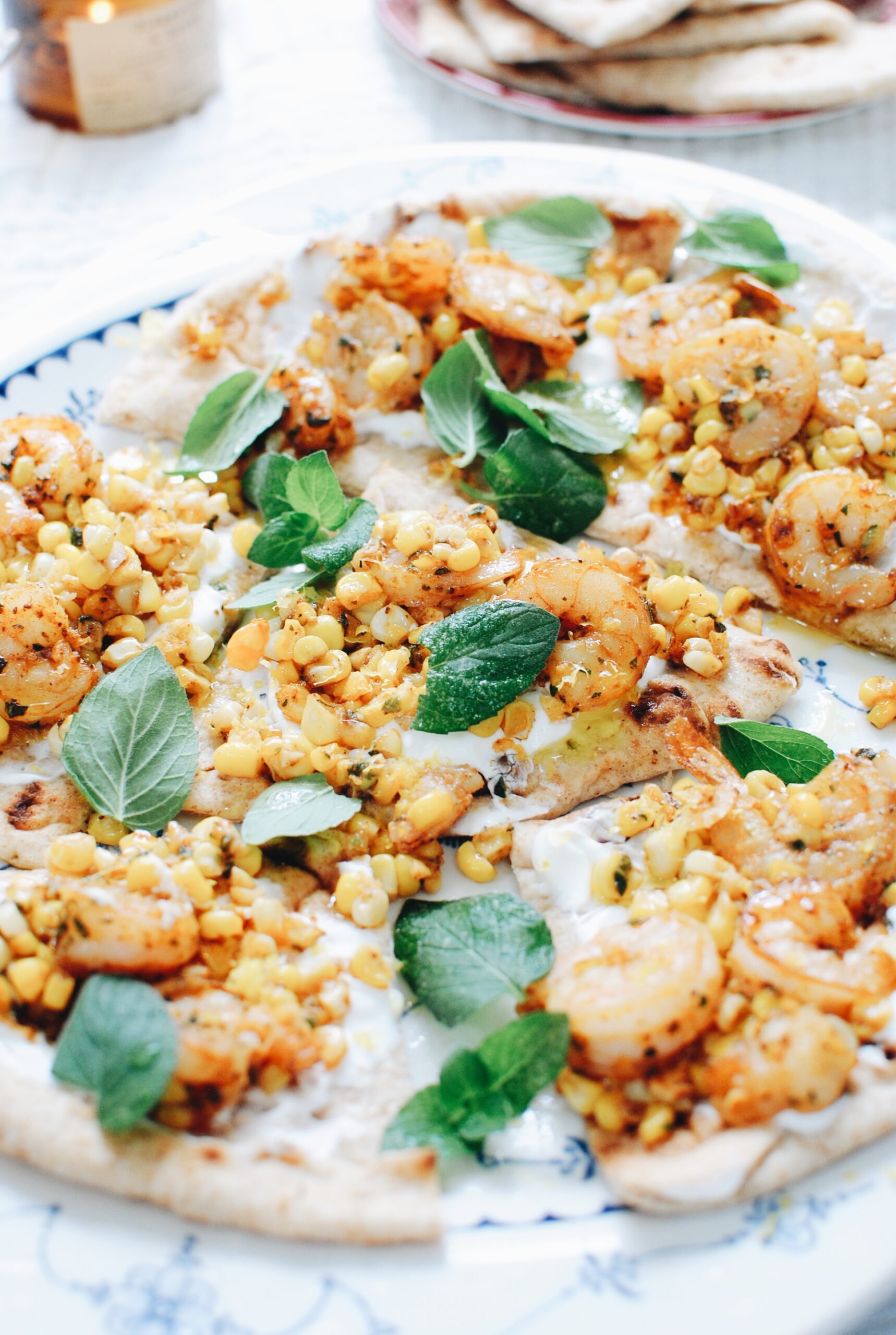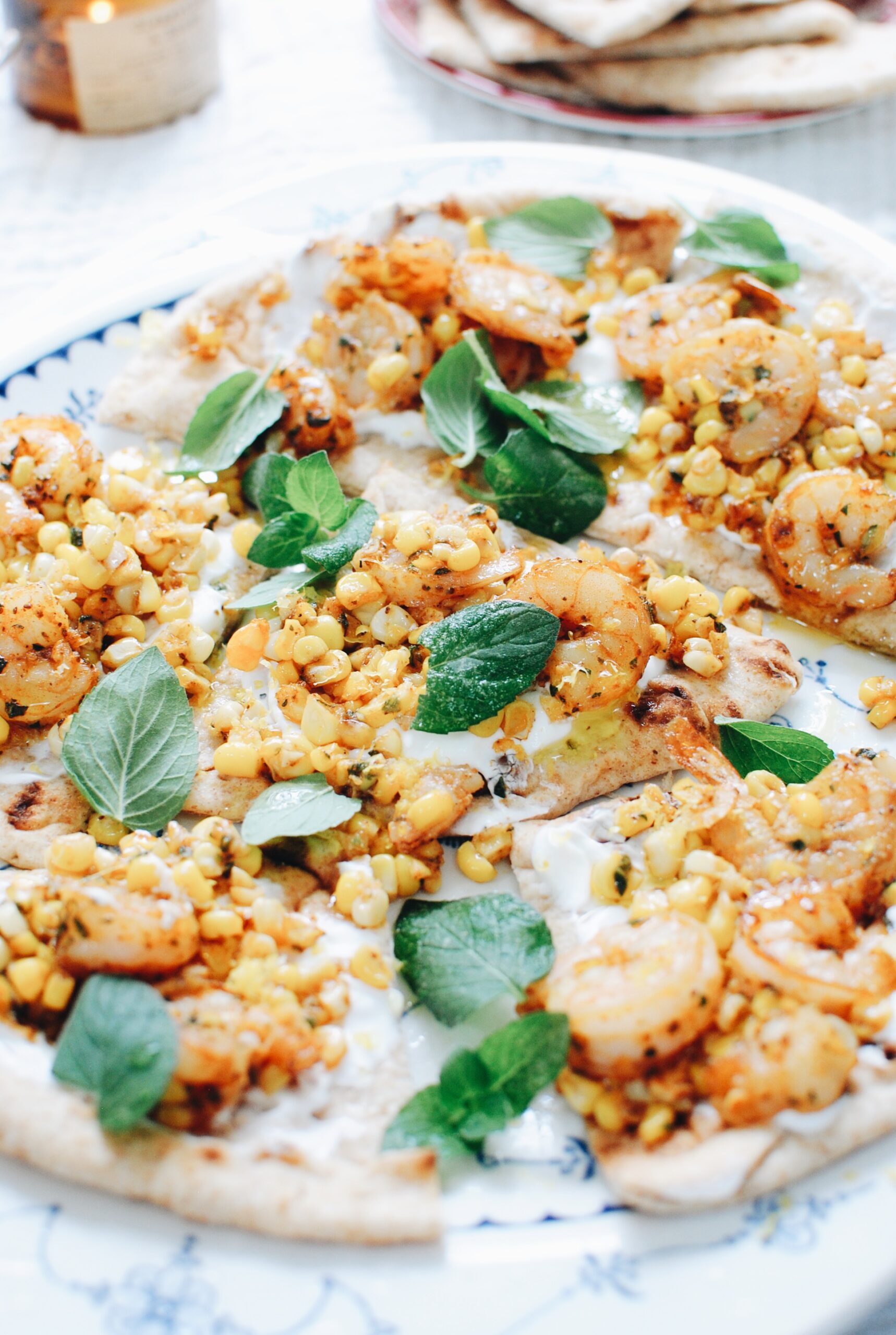 Some fresh mint to garnish, a few squeezes of lemon juice. Oh my. Oh MY.
And listen, the way you could serve it would just be a pile of toasted and sliced pita, a bowl of the shrimp and corn goodness, the mint in a little bowl and the yogurt on the side. Sally Albright style.
Have people dig in the way they want. And you're done.
See how I take care of you?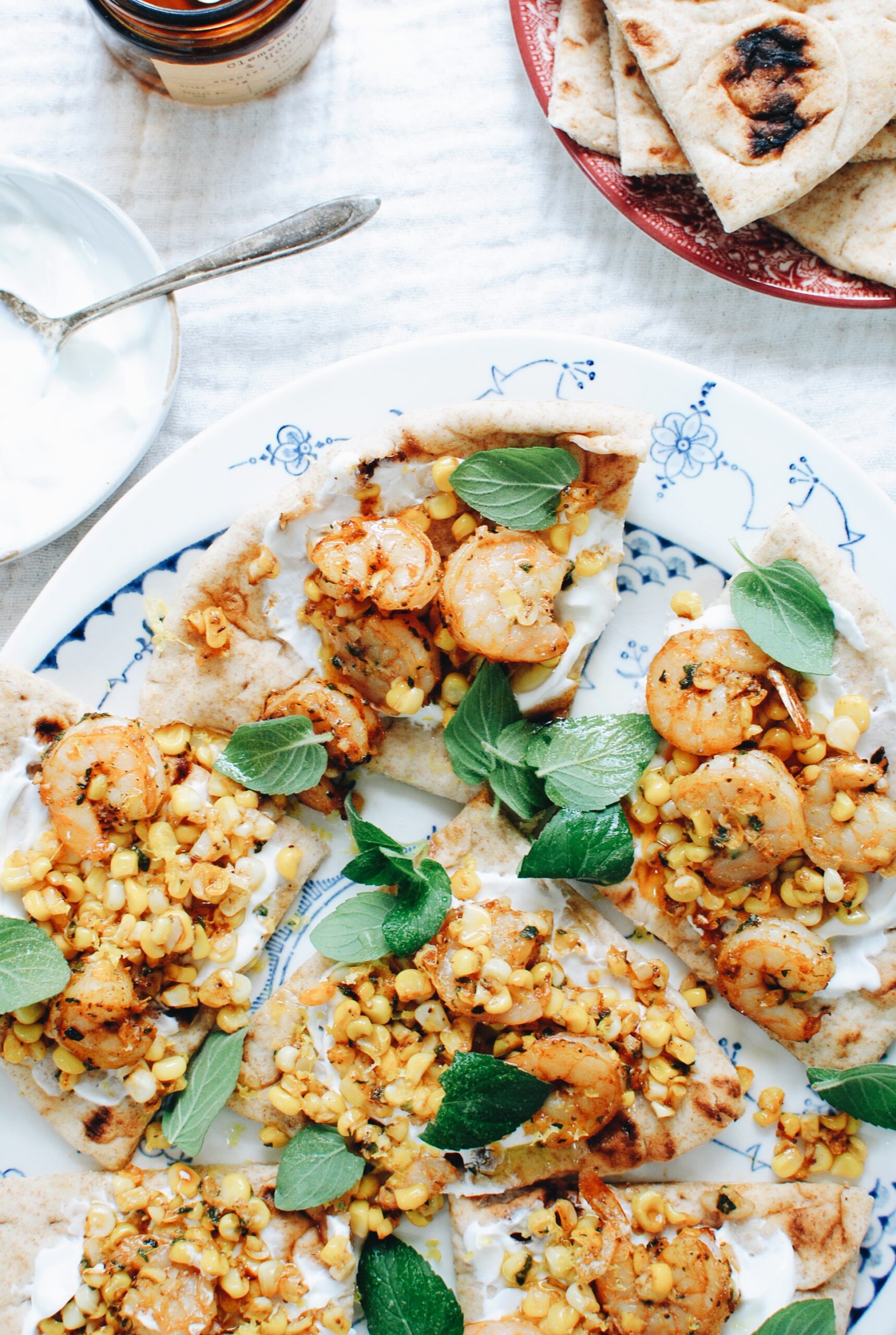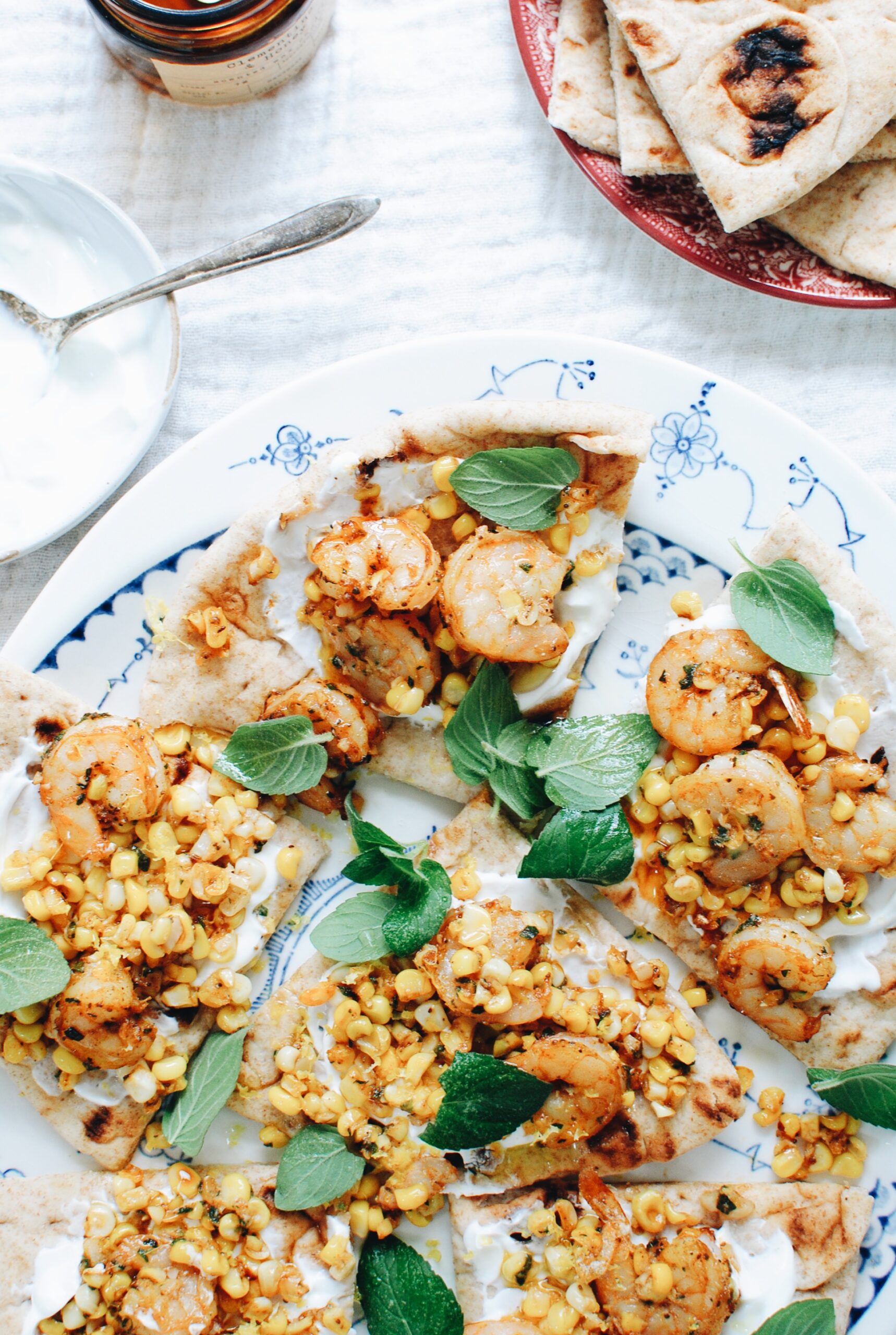 Don't answer that.
Sheet Pan Shrimp and Corn with Pita
Ingredients
3 ears corn, kernels sliced off
1 lb shrimp, thawed and shelled
5 cloves garlic, minced
1 Tbs. Old Bay seasoning
1 Tbs. freshly chopped mint, plus extra for garnish
1/3 cup olive oil
1 lemon
1/2 cup Greek yogurt (or a full cup if your family is into it!)
4 Pita bread, toasted and cut into triangles
Instructions
Preheat your oven to broil.
In a medium bowl, combine the corn, shrimp, Old Bay, minced garlic, chopped mint and olive oil. Stir to coat, then arrange on a rimmed baking sheet. Place the sheet on the second rack down and broil from 7 to 8 minutes, until the shrimp is cooked and plumped, and the corn is caramelized.
Spread the Greek yogurt over each toasted pita triangle, and top with the broiled corn and shrimp. Garnish with extra mint and spritz with fresh lemon juice!
Serve immediately.
Serves four.
7.8.1.2
598
https://bevcooks.com/sheet-pan-shrimp-and-corn-with-pita/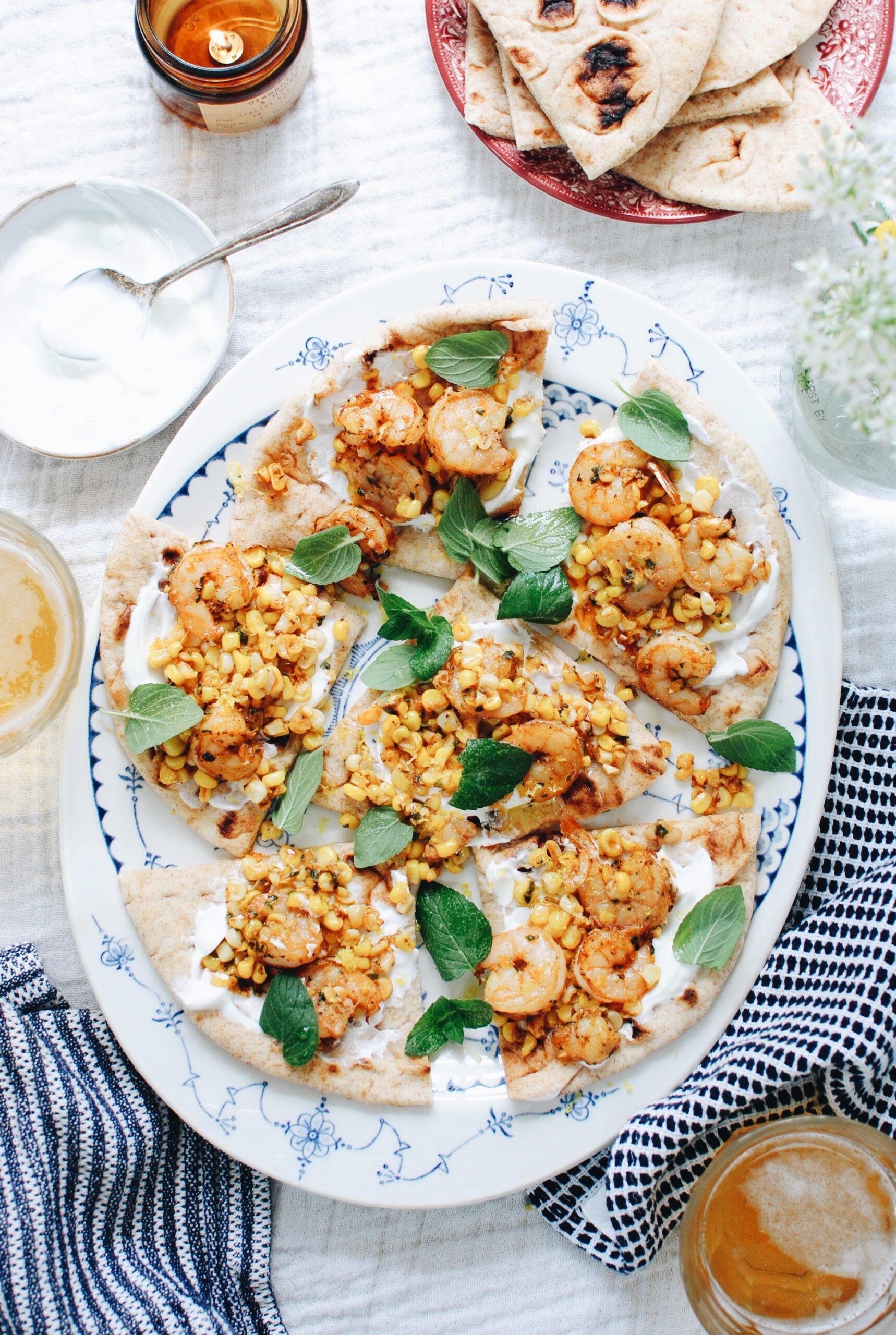 This weekeeeeeeeend!