And it's all in one skillet! Doesn't that just put you in a good Tuesday mood?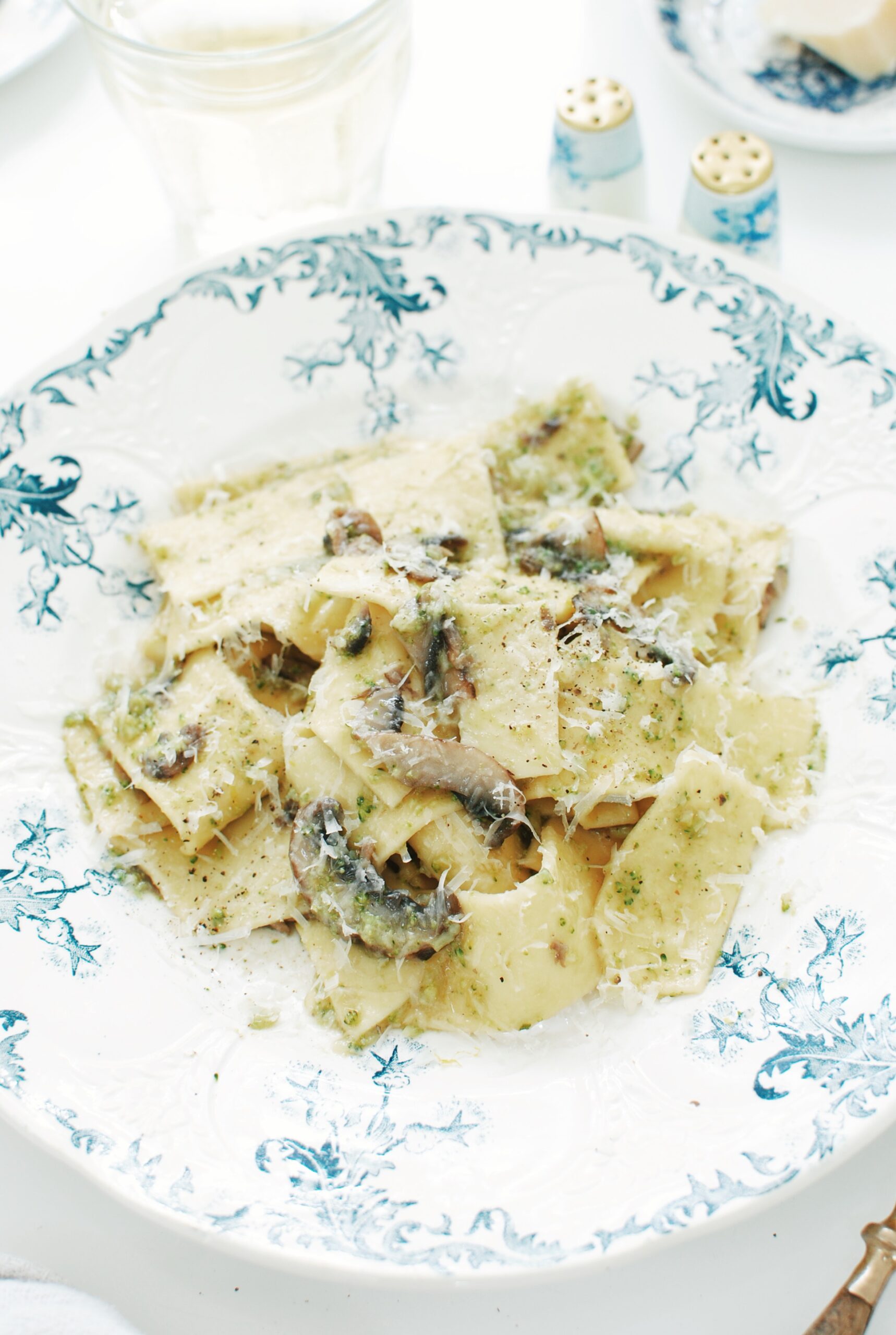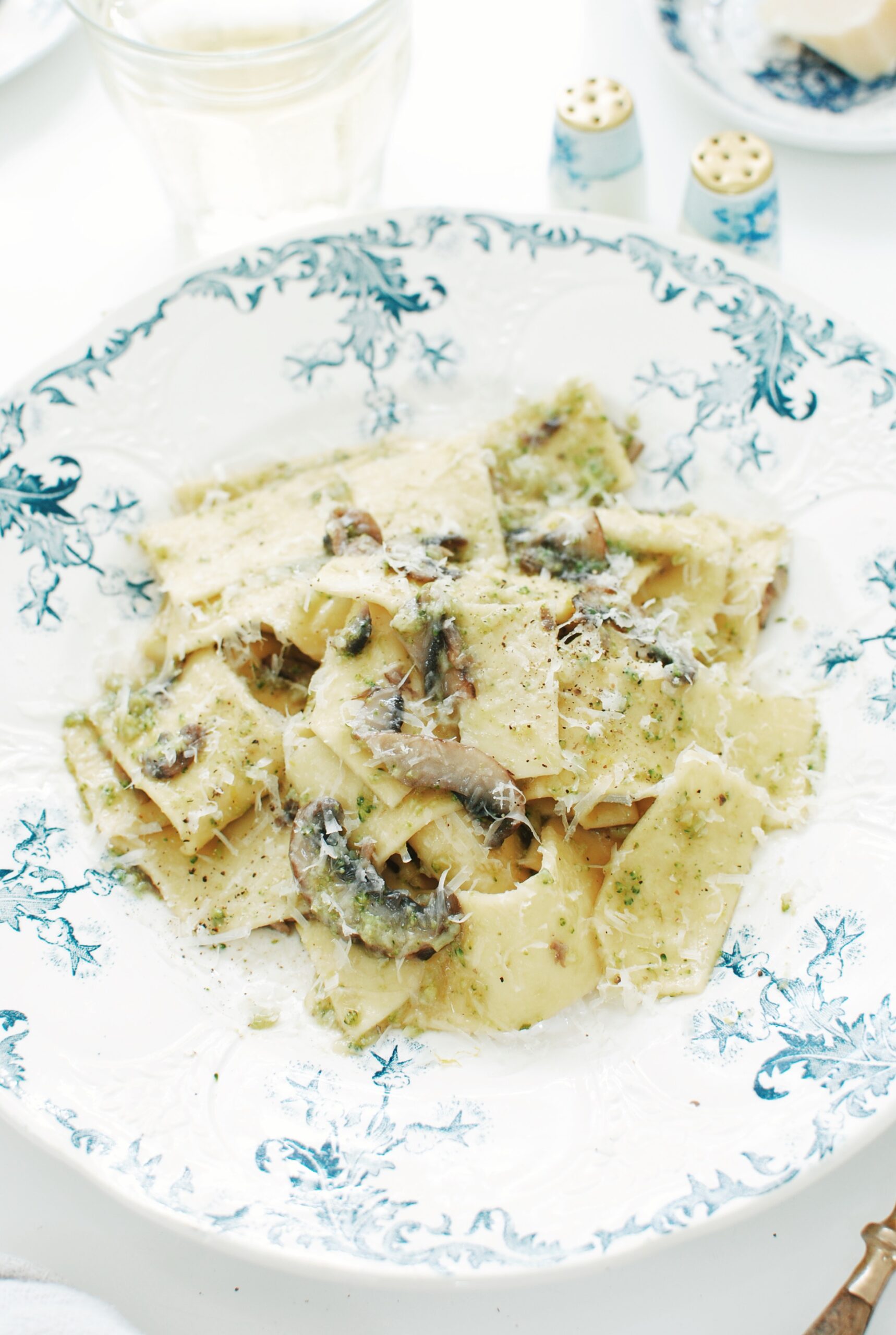 This is a fantastically simple vegetarian recipe, because I hear your cries. We're snarfing mushrooms, broccoli gravel, plenty of carbs, a vibrant slap of lemon and a hit of butter, because we know what's good for us.
Let us peepeth.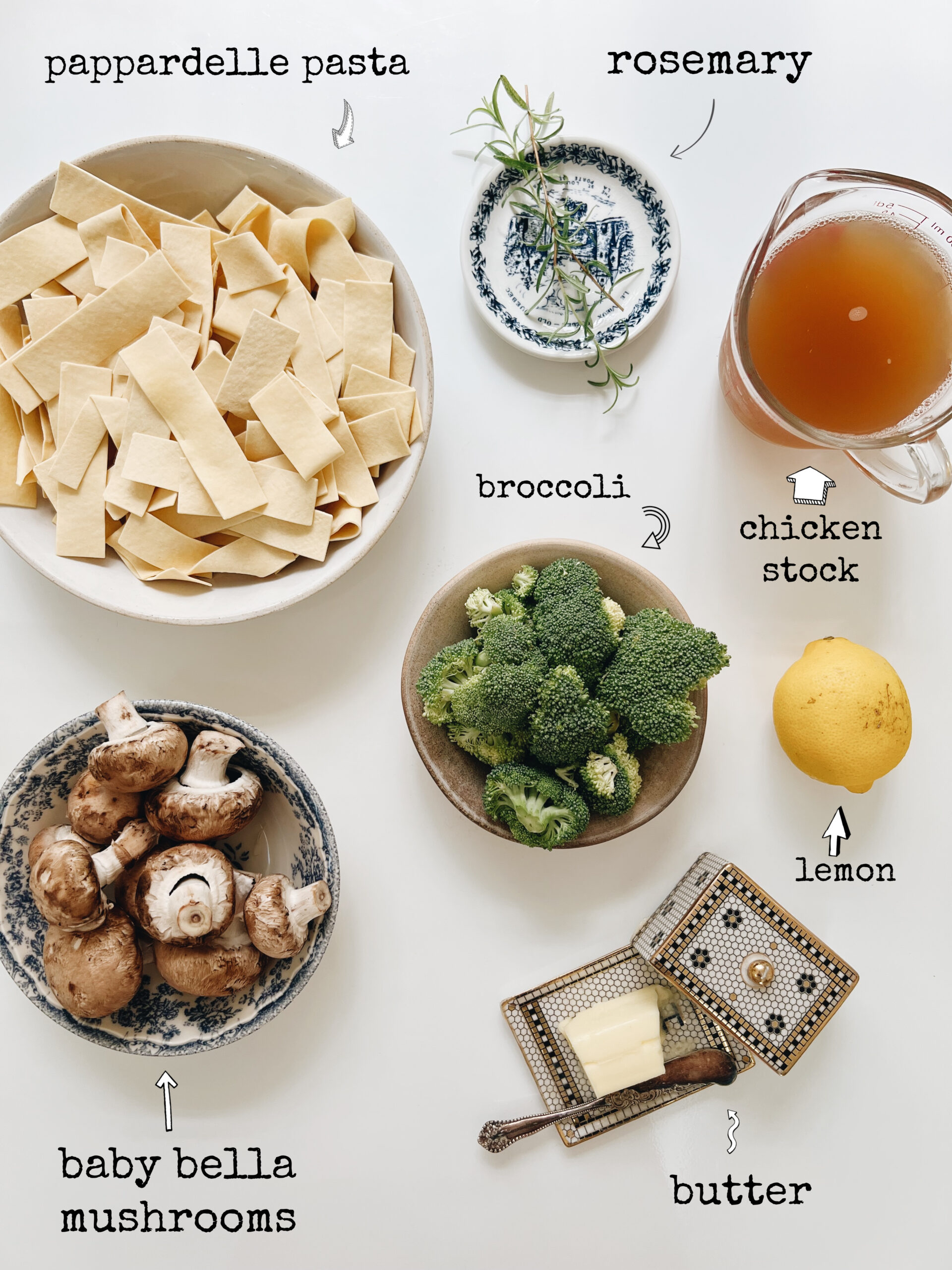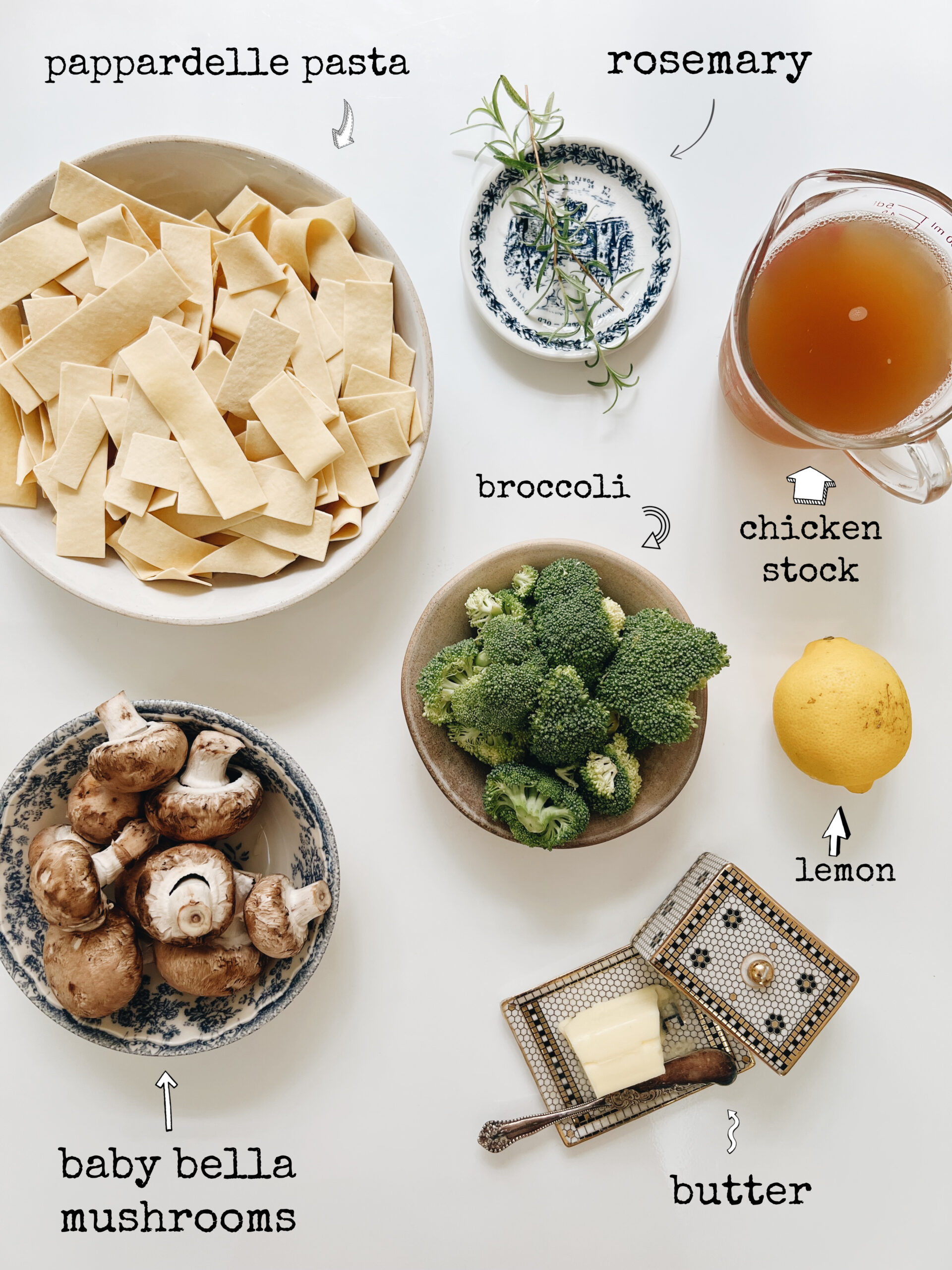 So, I only have two process photos because I was shooting a reel for this, and sometimes it's hard to do both. Know what I mean, Vern? I knew you did.
Mushrooms! We'll slice and sauté.
Broccoli! We'll throw the florets into a food processor and turn it into gravel. Broccoli gravel. That's not the first time you've read those words on this site.
Butter! Because butter.
A bit of rosemary because I'm feeling the shift. Not MENOPAUSE, ya boob.
And pasta because my soul cries for it.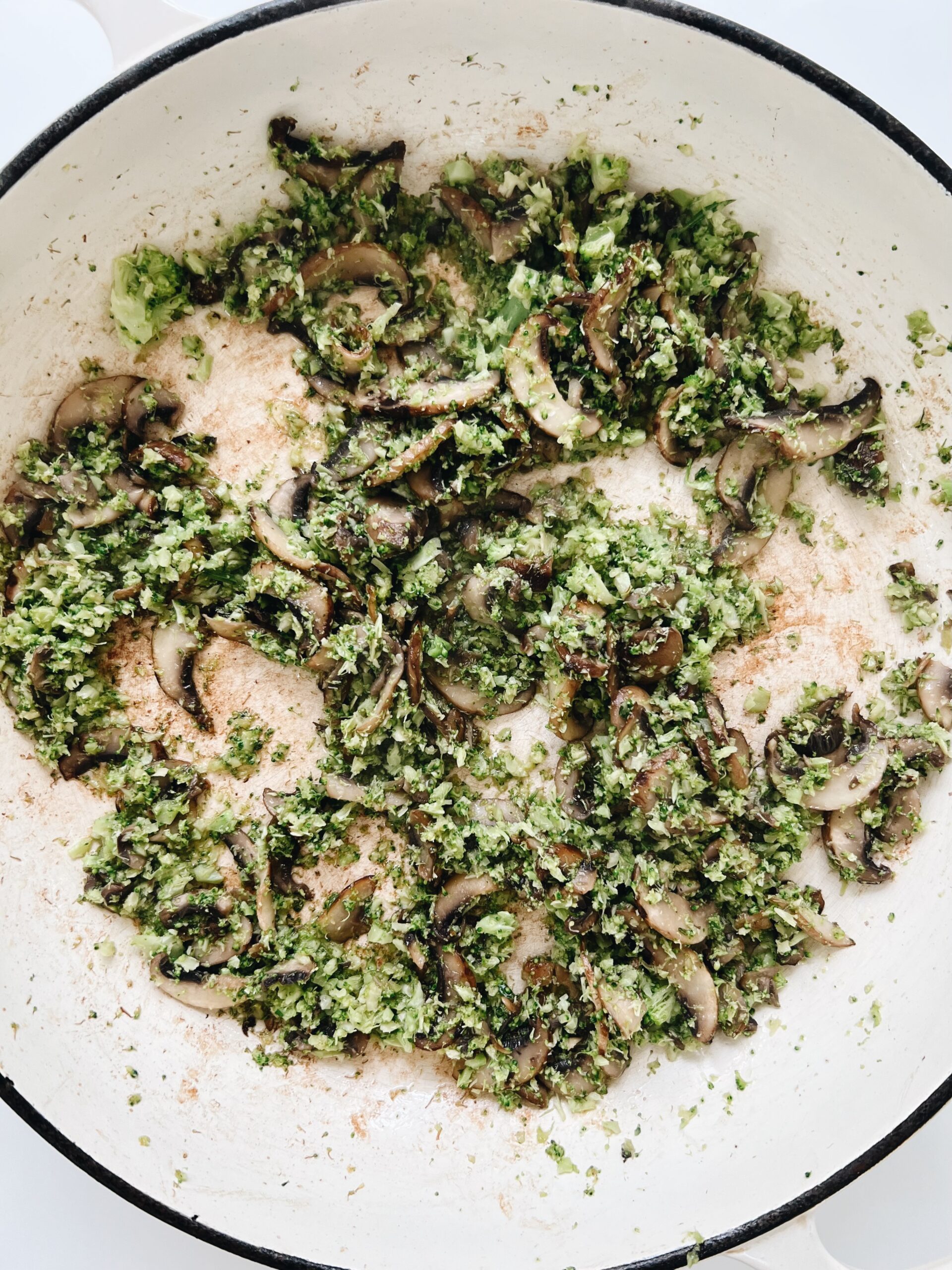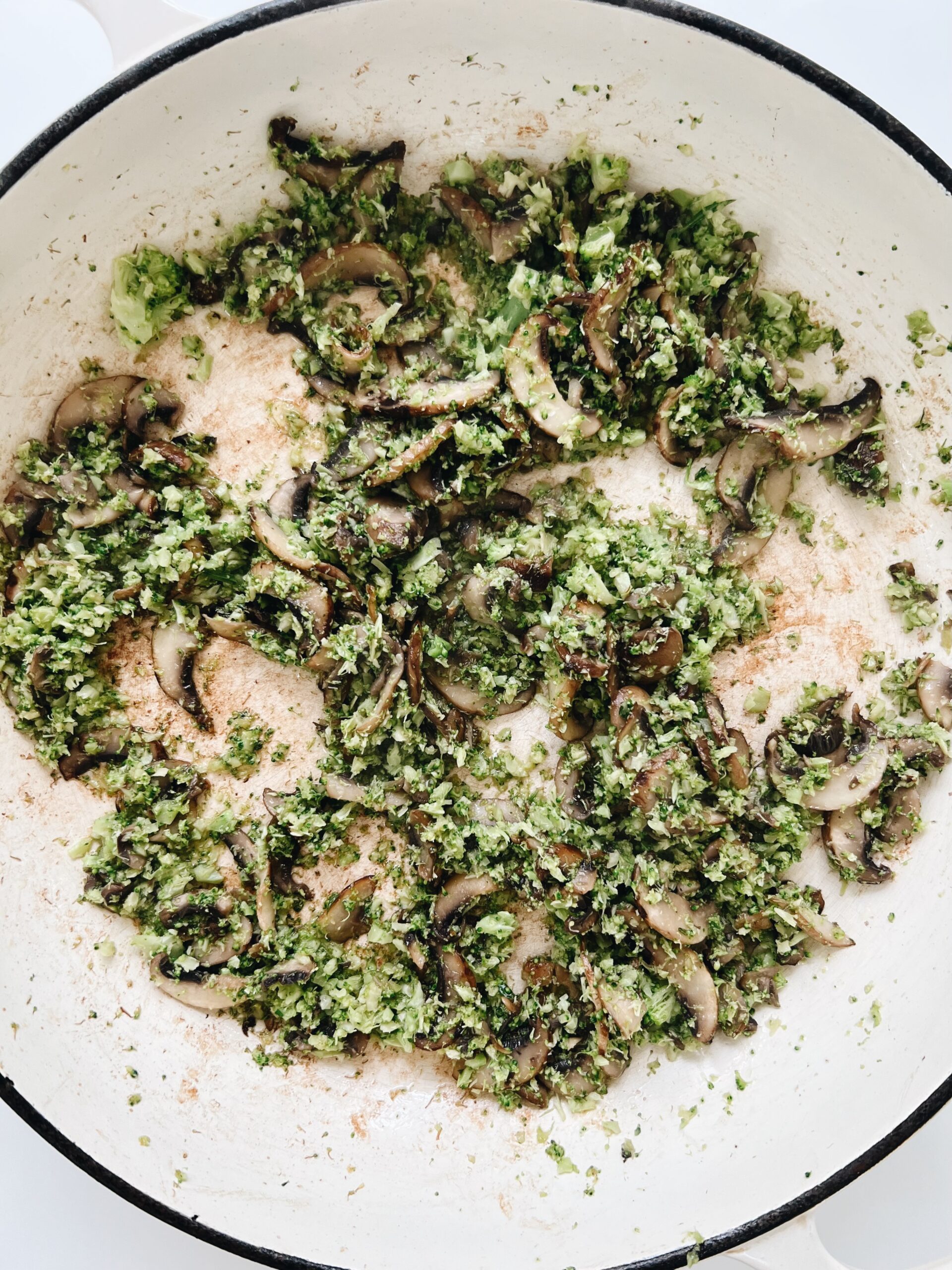 In a wide skillet we've turned the veggies and rosemary into something of your dreaaaams.
Then we'll add the stock, the pasta, a pinch of salt and your blistered soul. Thing is, you'll want to make sure the pasta is all covered by the liquid. It will absorb it all, trust me. But for now it's going to look soupy and weird. Let it simmer three minutes with the lid on, and then another three to five with the lid off. You'll flip the heat off and squeeze in some fresh lemon to wake it all up. That's it!
Look at this.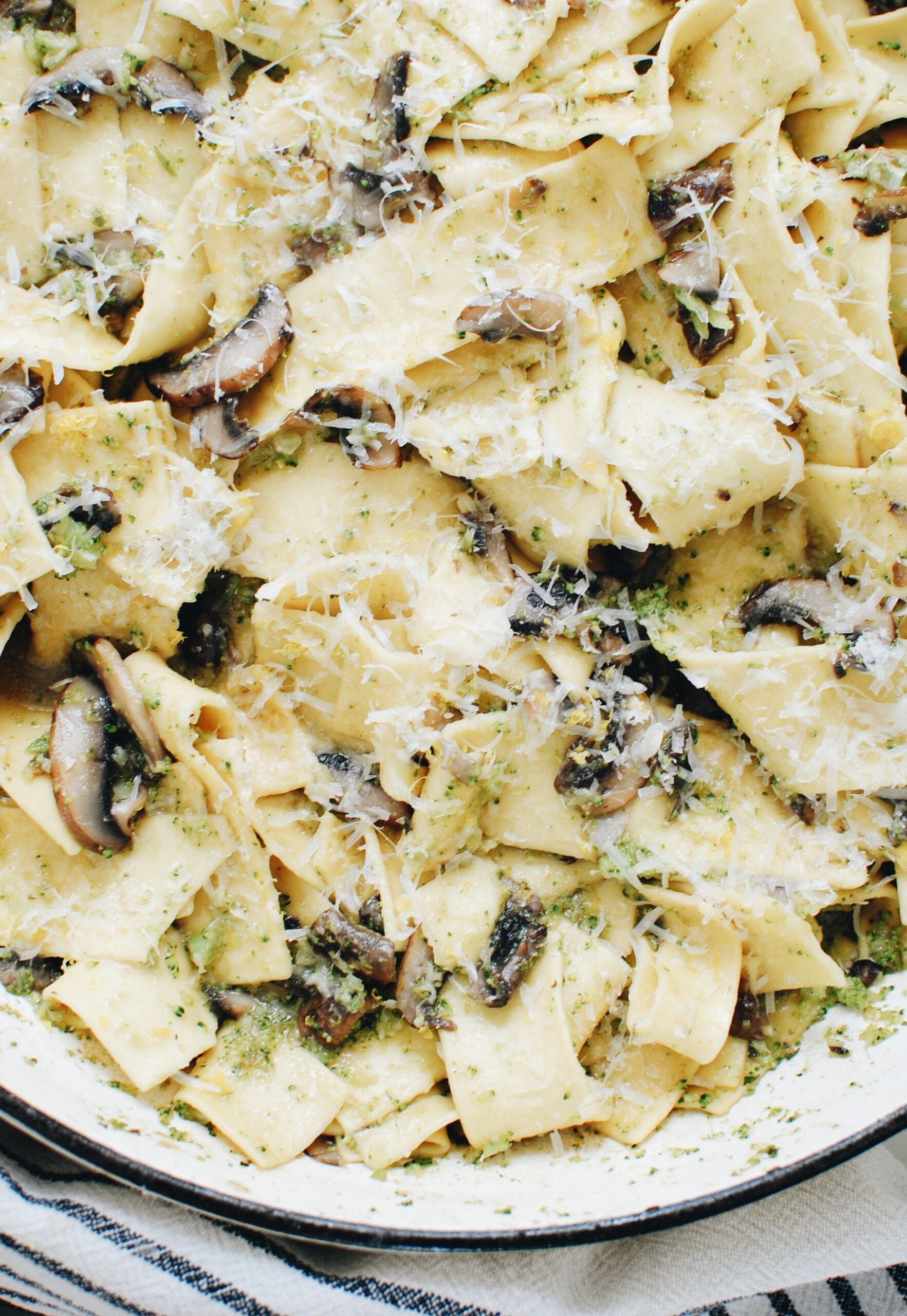 Hellooooooo, lovah. Freshly grated parmesan to garnish. Just divine. I love that the broccoli is more a part of the essence, rather than huge chunks, ya know? It just works.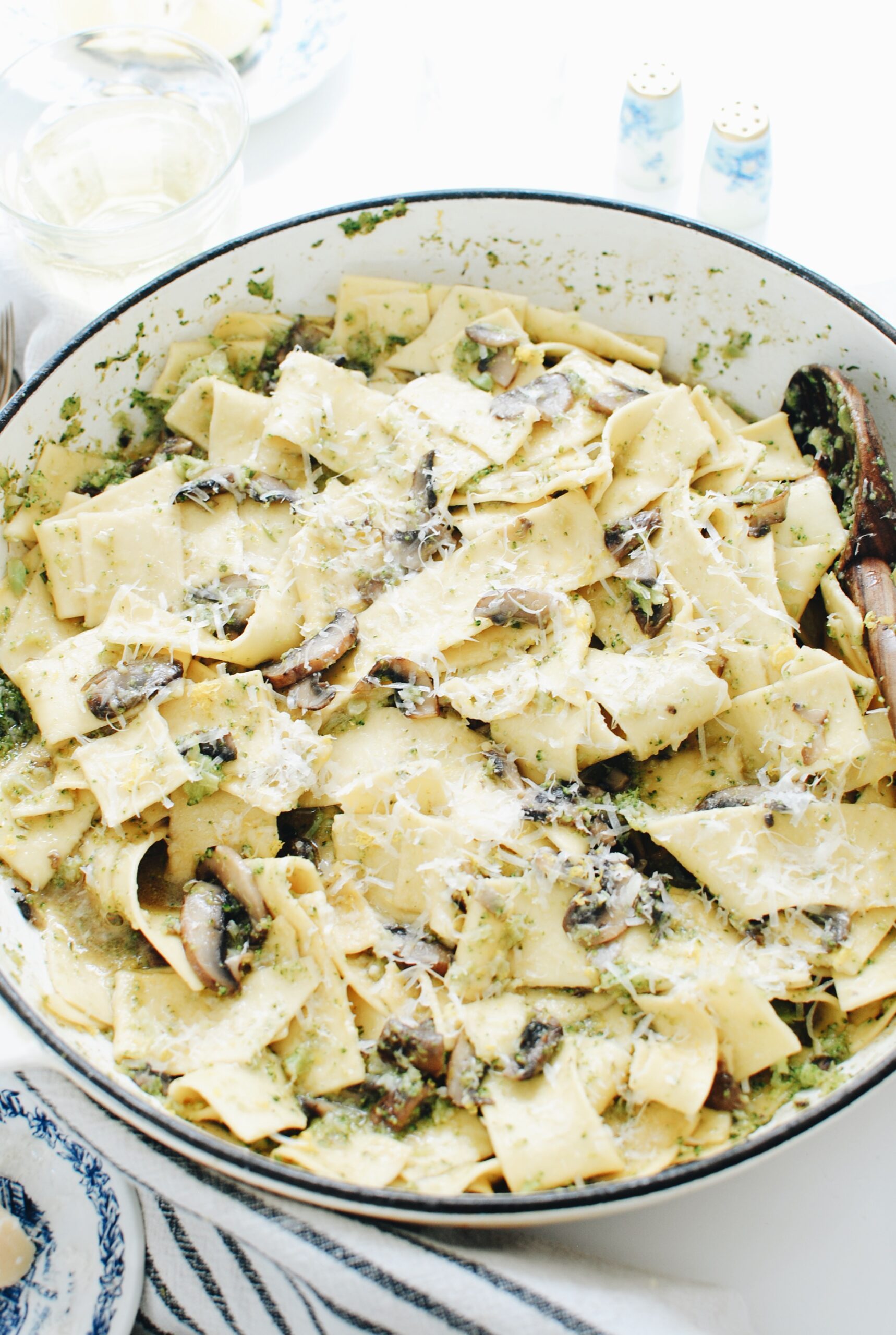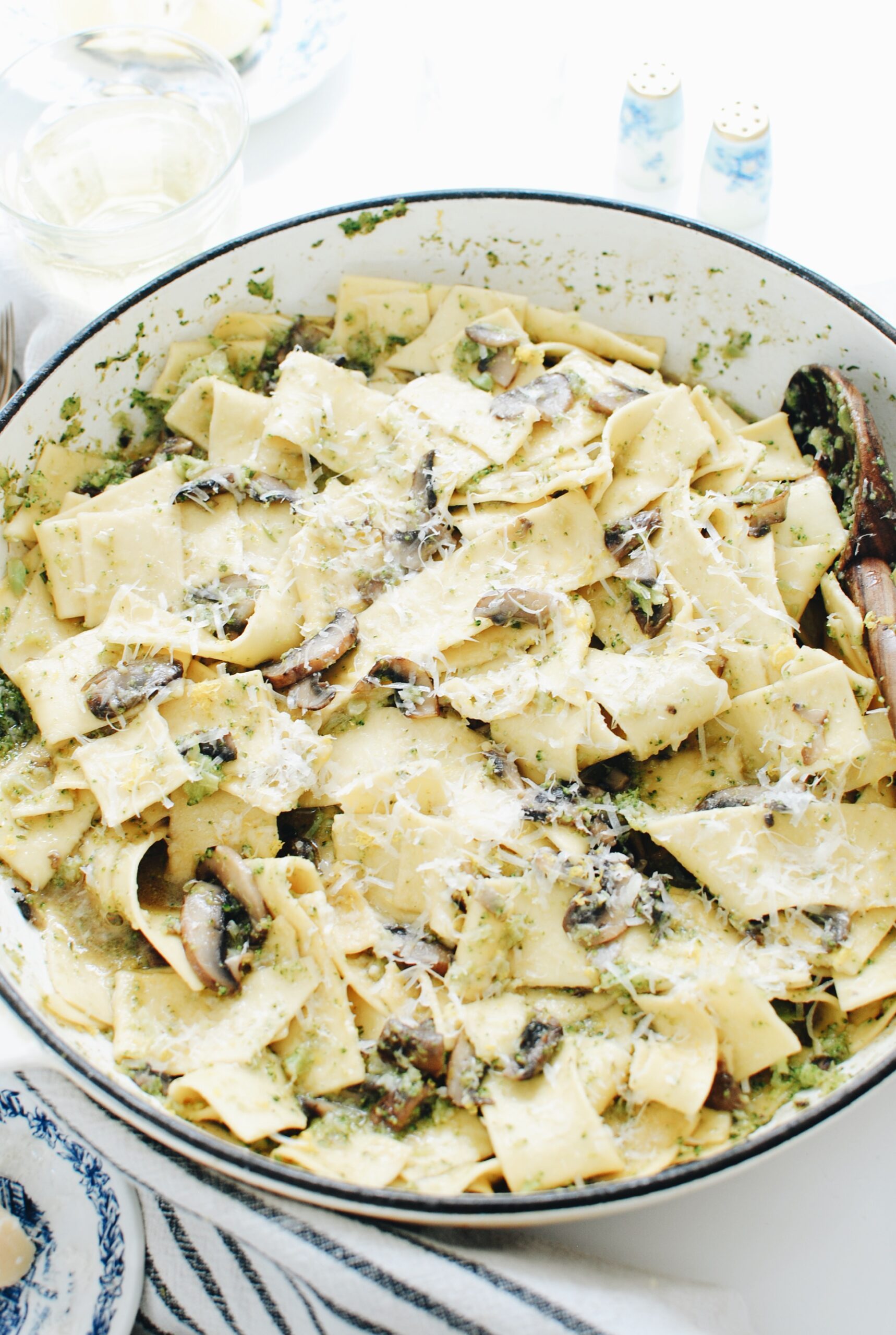 The fresh rosemary carries an earthy tone to the whole finished dish, along with the mushrooms of course. And that wide flat pappardelle? Dream boat. If you can't find anything this wide, honestly egg noodles will do. We're not stressing about a thing here, it's a Tuesday.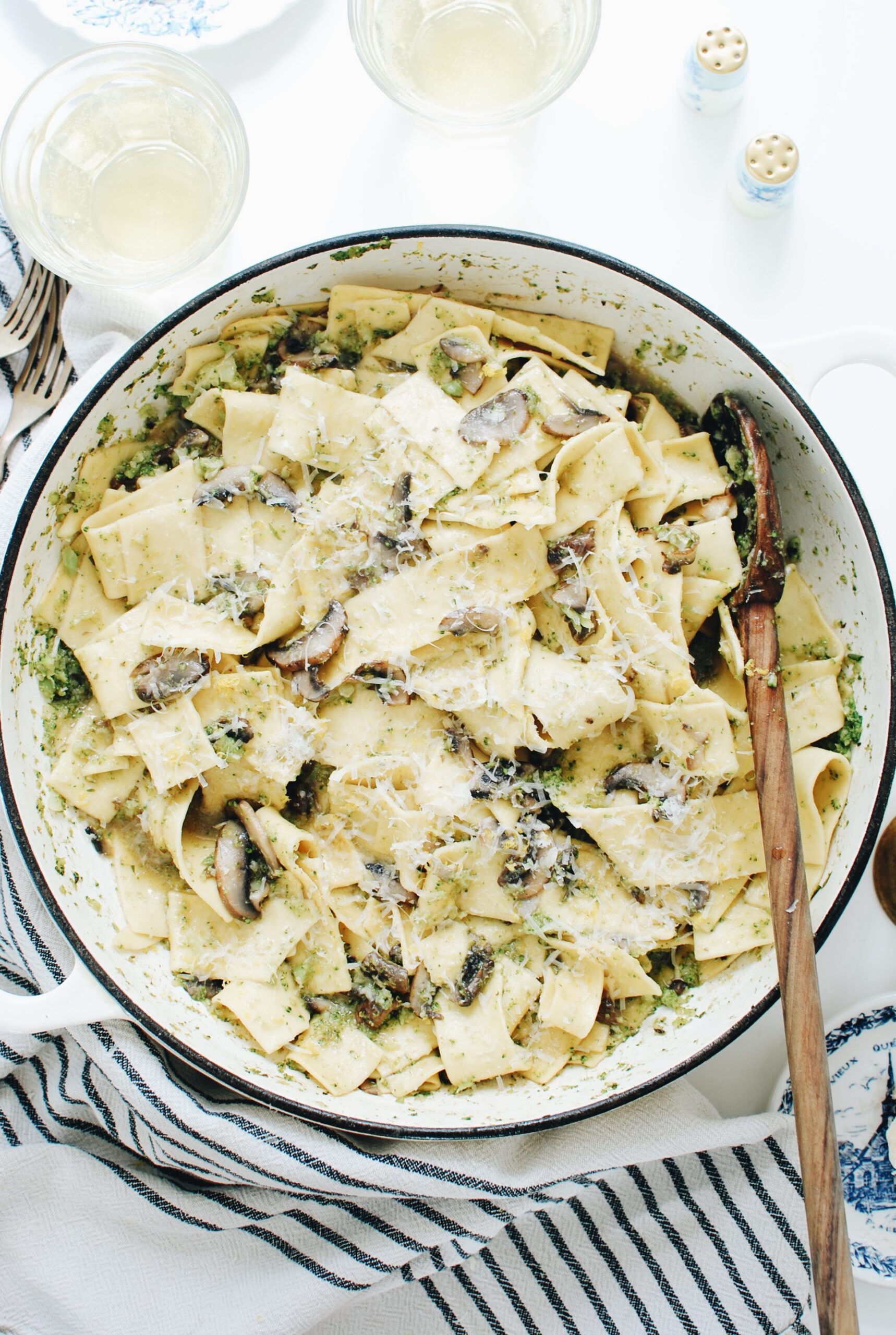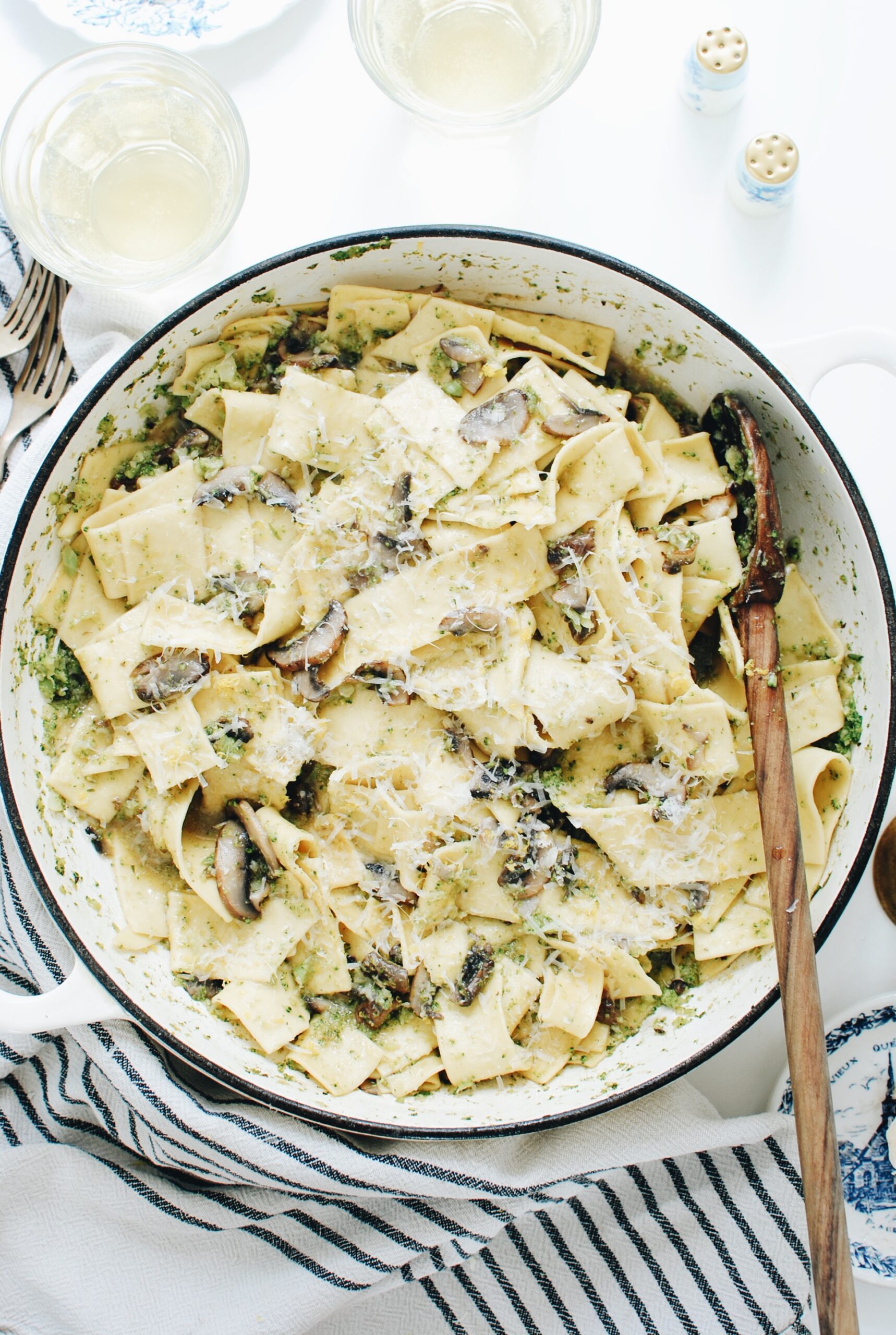 You can serve it family style with a crunchy green salad on the side and bottle of crisp white. That sounds like bliss to me.
Just don't space on the lemon wedges and parmesan. Those are crucially essential key fundamental elements (did you like all those turdy words in a row?) in order to make this a success. But I'm not kidding. Make it happen.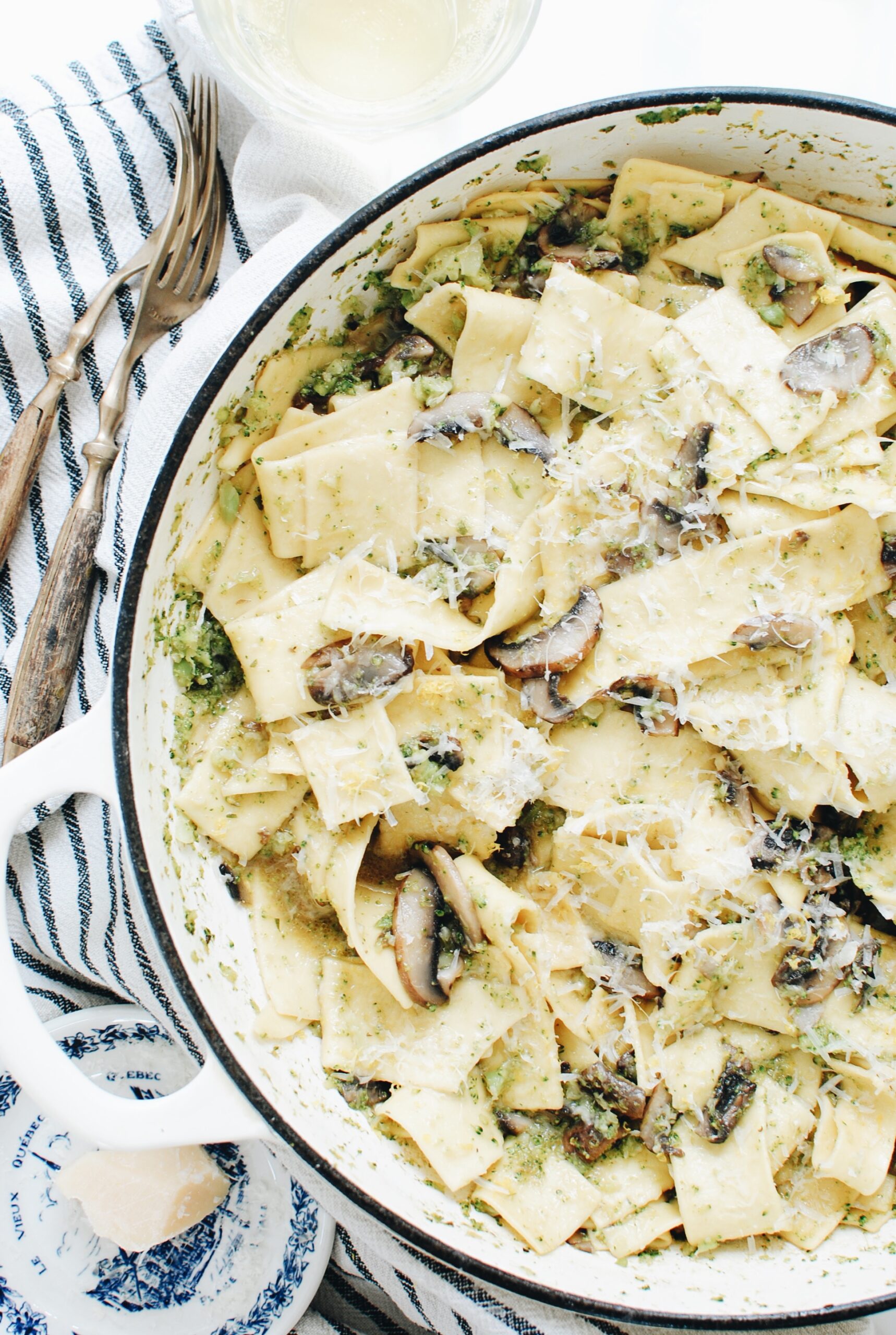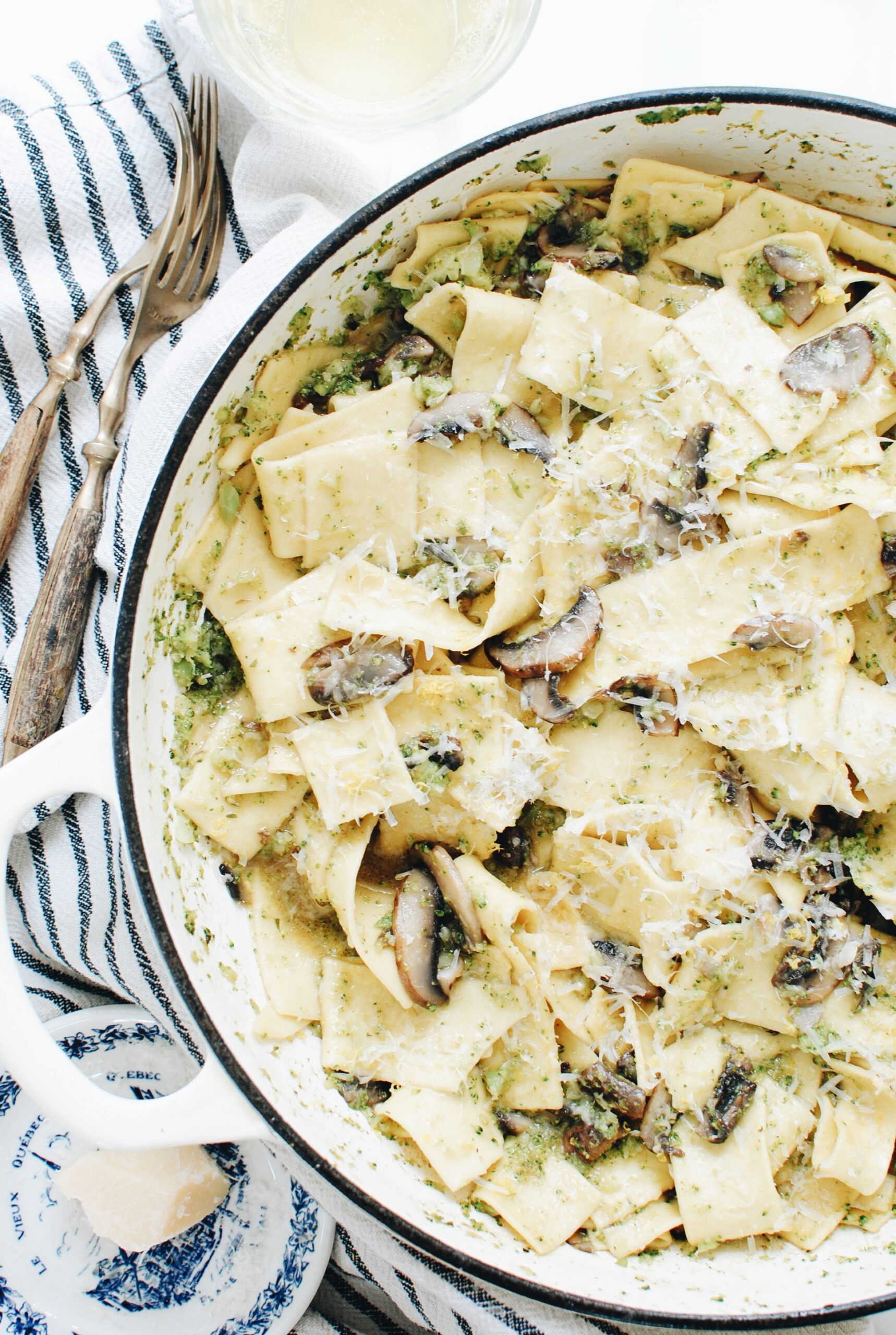 Tonight!
Pappardelle with Broccoli and Mushrooms
Ingredients
4 Tbs. butter, divided
8 oz baby Bella mushrooms, capped and thinly sliced
1 tsp freshly chopped rosemary
1 1/2 cup broccoli florets, pulsed in a food processor until crumbly
3 cups chicken stock
12 oz pappardelle pasta
1 lemon, halved
Parmesan cheese to garnish
Coarse salt
Instructions
Melt 2 Tbs. butter in a wide shallow pan over medium high. Add the mushrooms, the chopped rosemary and a pinch of salt. Sauté about two minutes, until the mushrooms have browned and starting to get tender. Add the broccoli gravel (ha) and give another pinch of salt to the pan. Stir this into the mushrooms for about three minutes, until the broccoli pops in color and begins to soften as well.
Add the chicken stock and pappardelle to the pan. Press the pasta into the stock to make sure everything is submerged. Pop the lid on and let this simmer for three minutes. Remove the lid and stir it all, to make sure nothing is sticking. Let it simmer three more minutes with the lid off. That should do it! Slide the two remaining Tbs. of butter into the skillet and watch that magic happen.
Off the heat, squeeze in half the lemon and garnish with freshly grated parmesan cheese. Beautiful.
Serve immediately!
Serves four.
7.8.1.2
599
https://bevcooks.com/pappardelle-pasta-with-broccoli-and-mushrooms/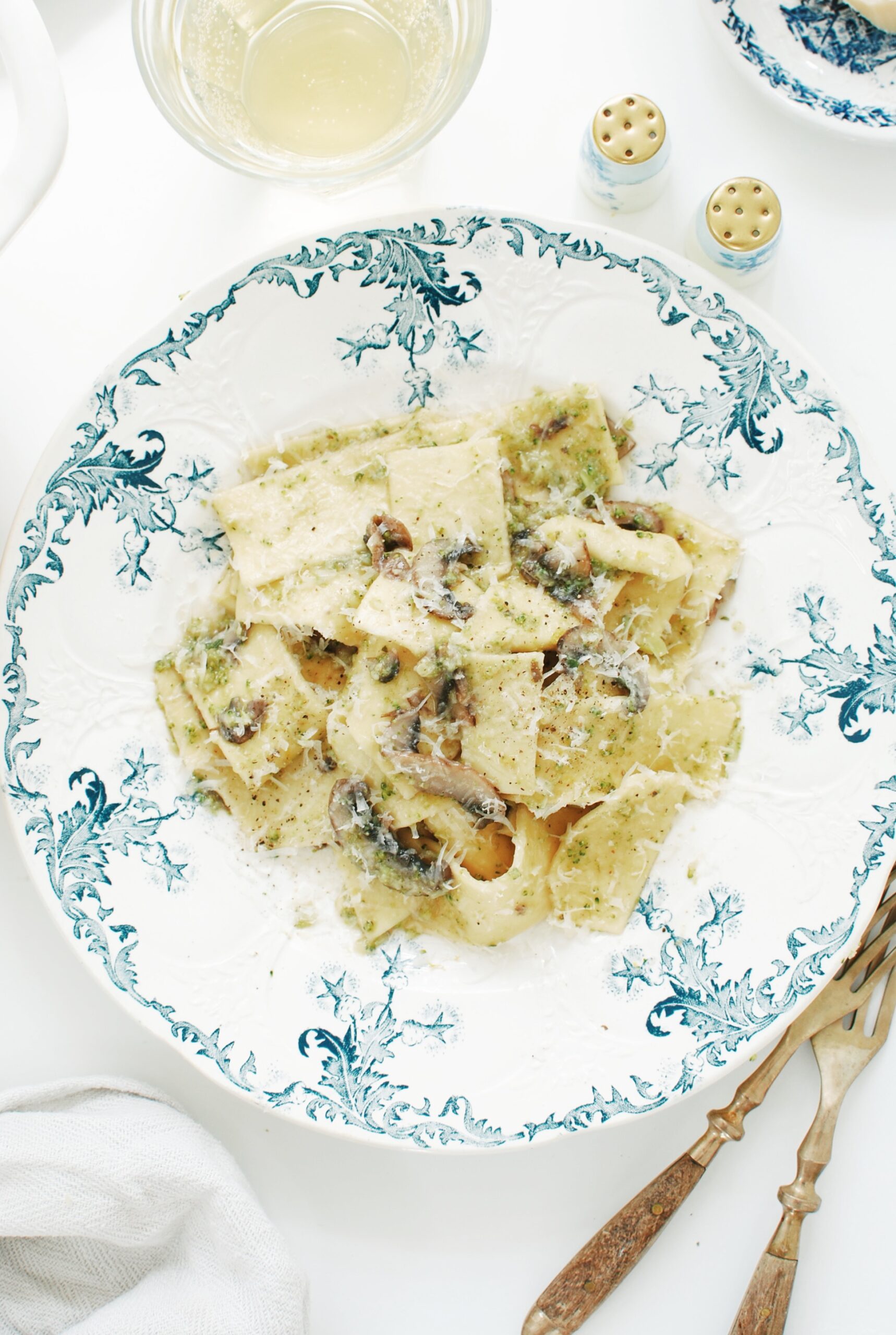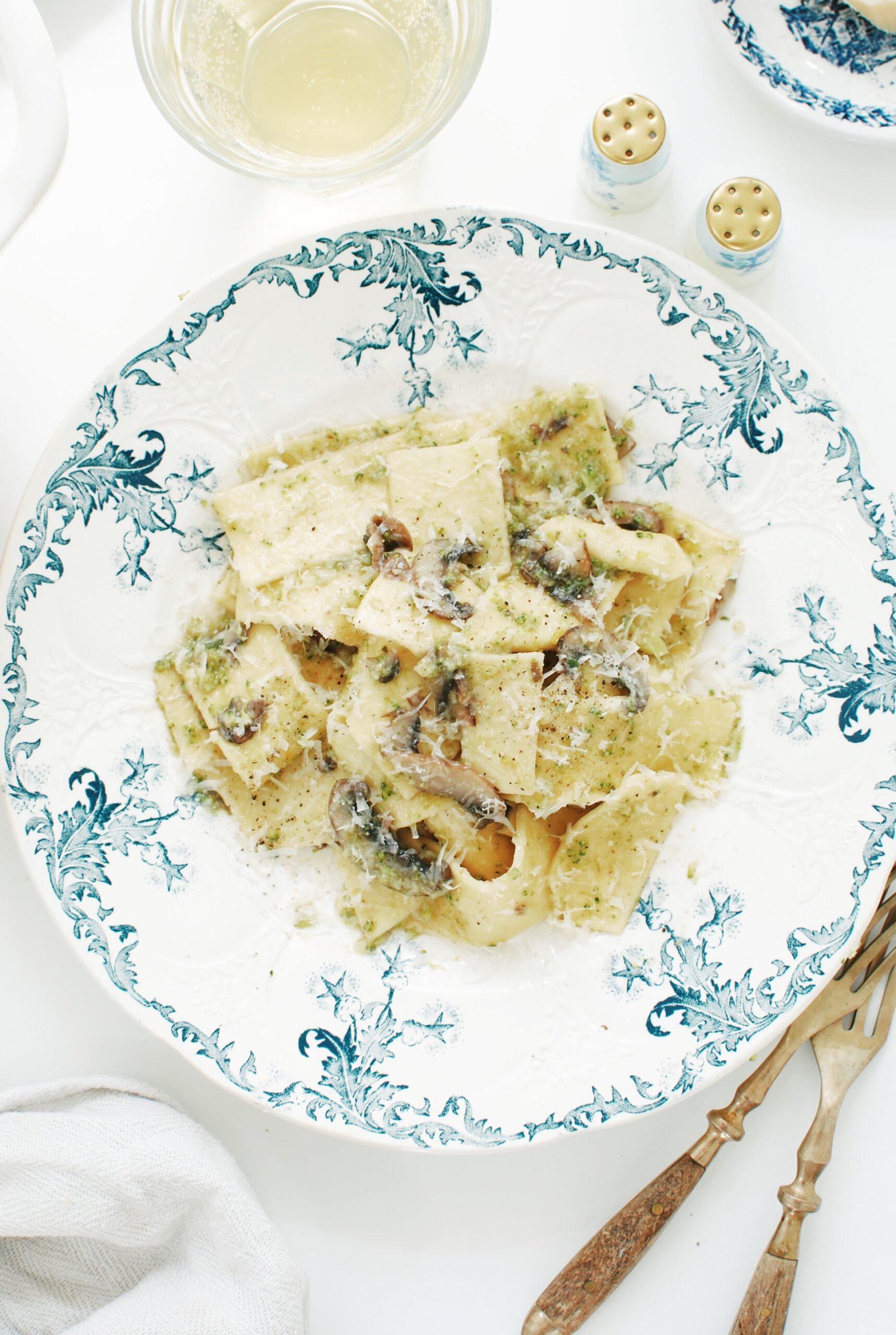 You can't tell me that's not completely seducing your eyeballs right now.